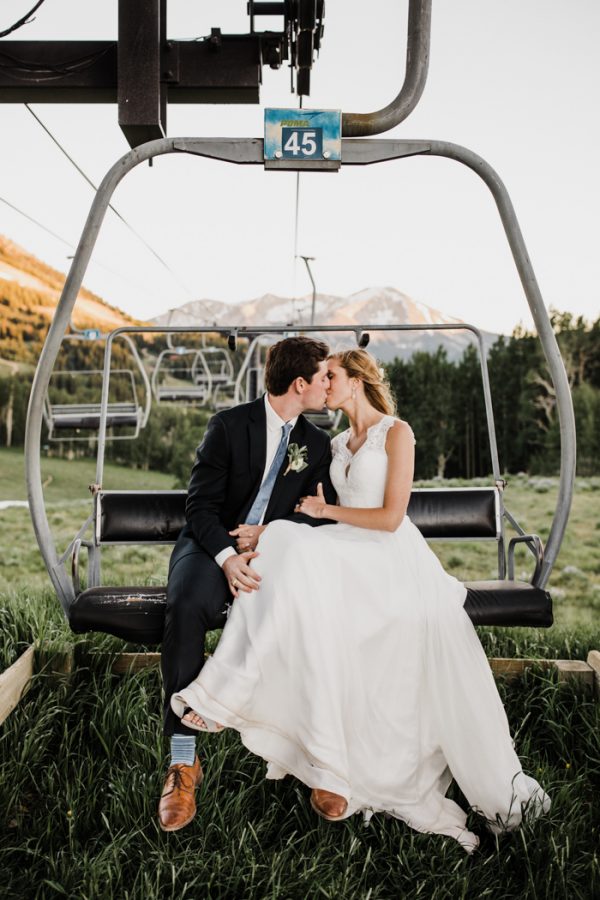 Laurann and Matt's stunningly elegant mountaintop wedding at Ten Peaks, Colorado was literally straight from a dream! Early in their relationship, Laurann dreamed of marrying Matt atop a mountain and after seeing pictures of the peaks, the couple booked the venue sight unseen because it was completely covered by snow. The magnificent landscape set the tone of the wedding, not overly formal but with a heavy emphasis on the surrounding beauty. French blue, ivory and evergreen complimented the scenery while locally sourced food inspired the menu and desserts to further emulate the mountain spirit of Colorado. The bride's Lis Simon dress was chosen for its movement and flow in the mountain breeze and while dancing at 10,000 feet. Photographers The Hearnes captured the breathtaking scenery and spectacular views of this unique venue and couple.
The Couple:
Laurann and Matt
The Wedding:
Ten Peaks, Crested Butte, Colorado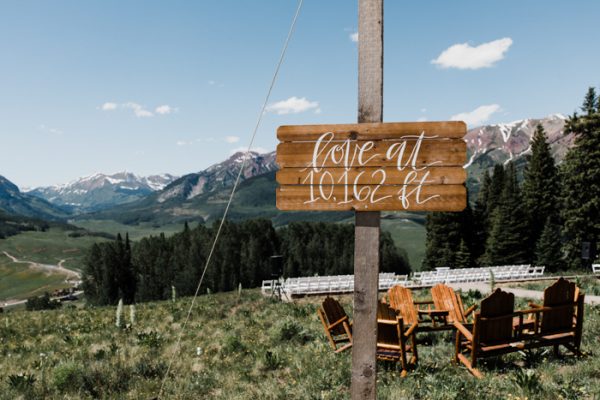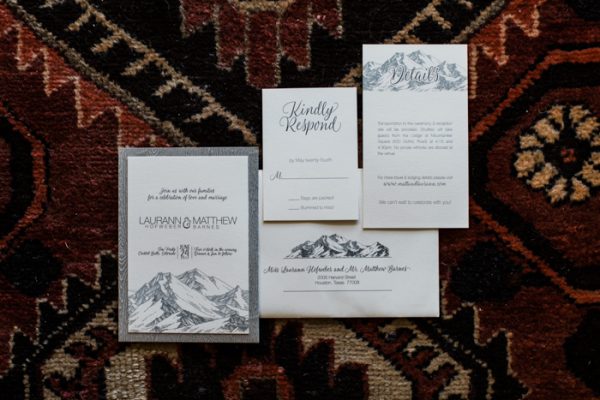 While first getting to know Matt, Laurann had a detailed dream of marrying Matt on a mountaintop, but she never thought much of it until they started to actually talk about the idea of getting married. One of Laurann's best friends showed pictures of Ten Peaks and she immediately was reminded of the dream. Neither Laurann or Matt had seen the site before booking the venue because it was completely under snow when they went to scope it out.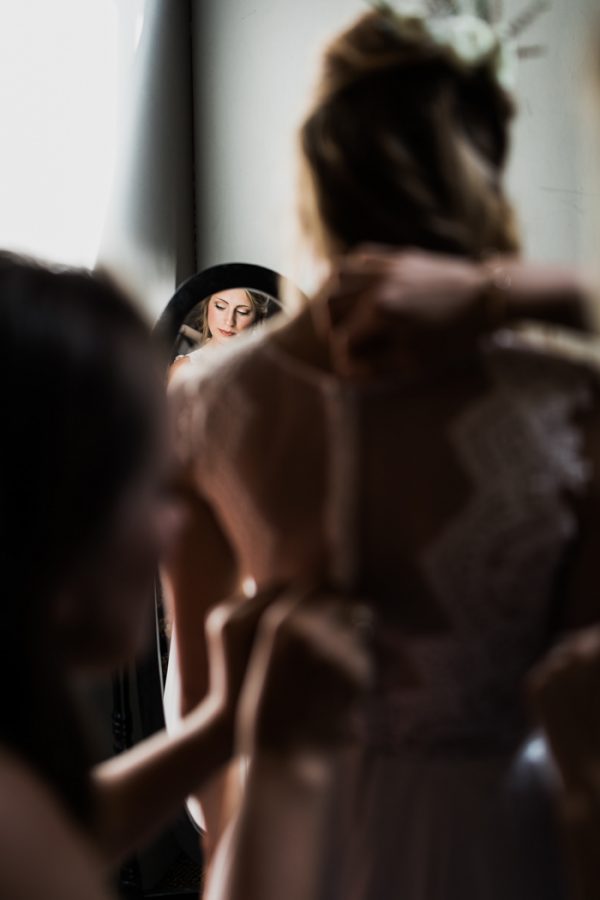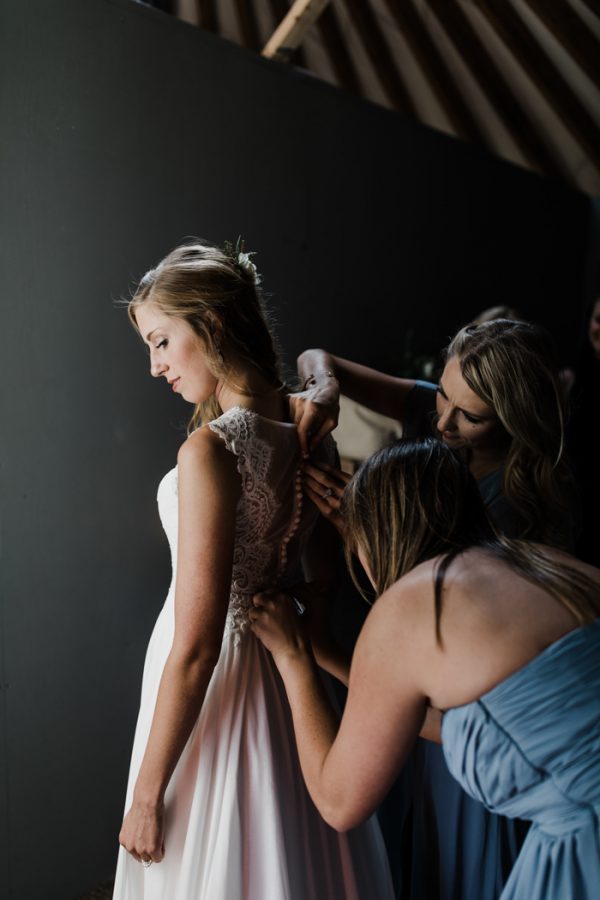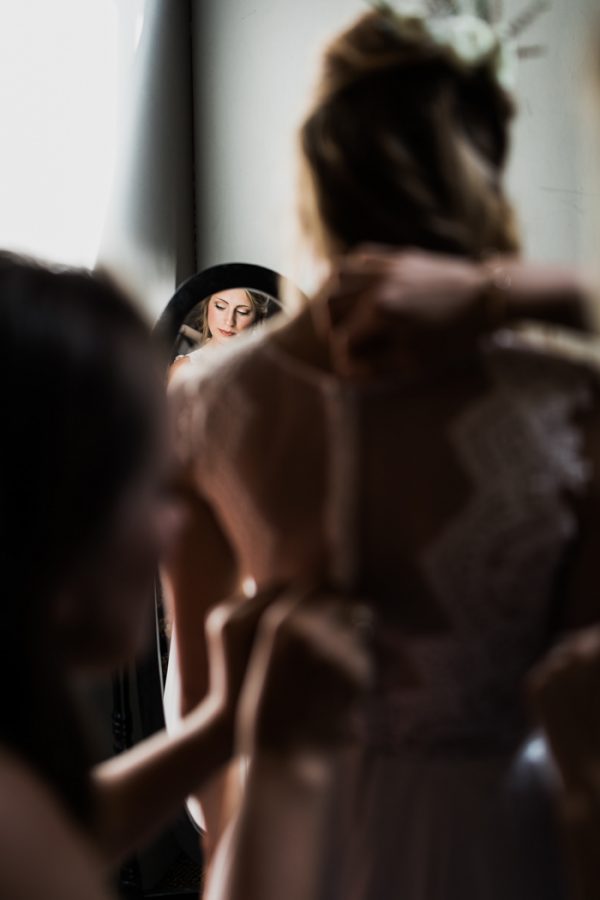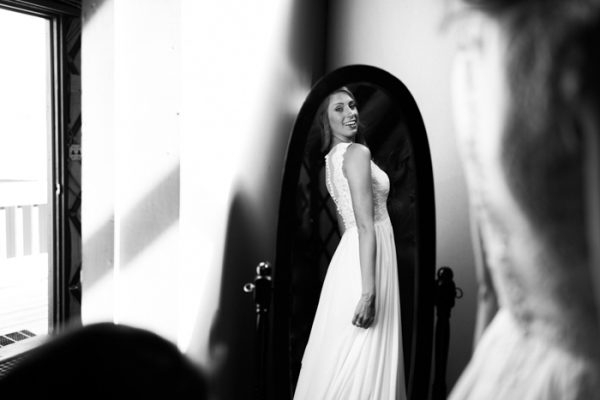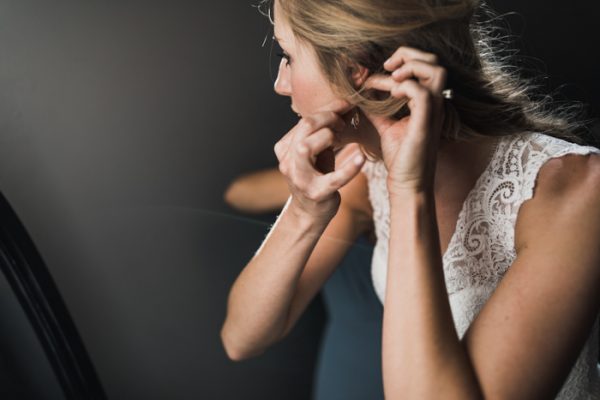 The dress was picked because I thought it would be fun to dance in and able to flow in the mountain breeze. My earrings were borrowed and worn by two of my best friends at their weddings.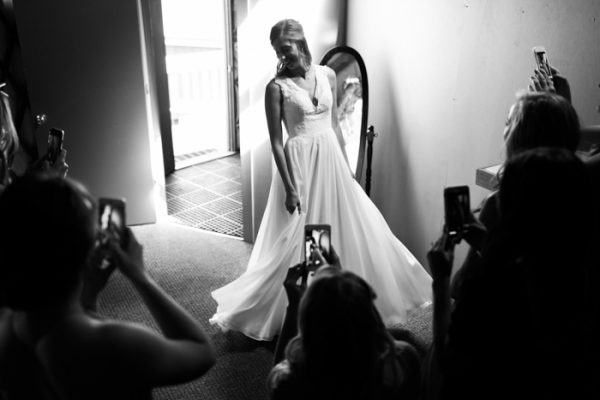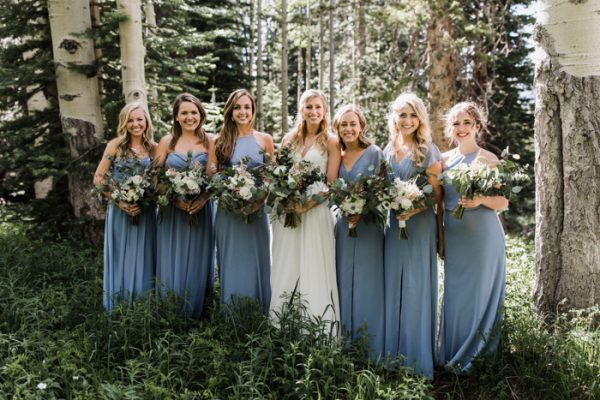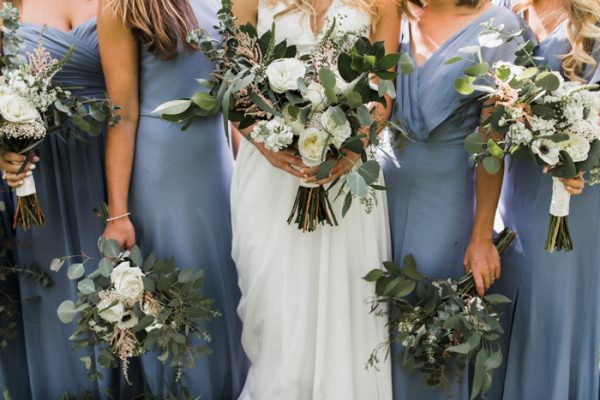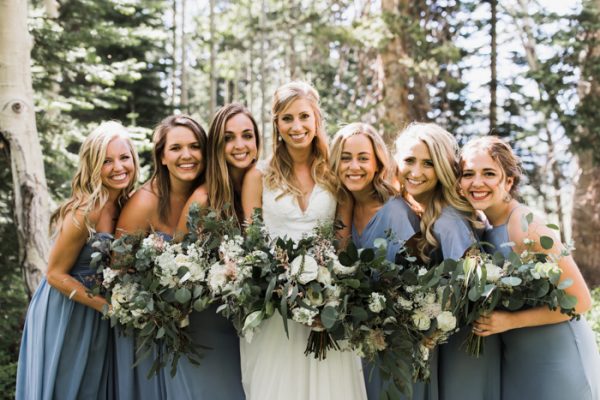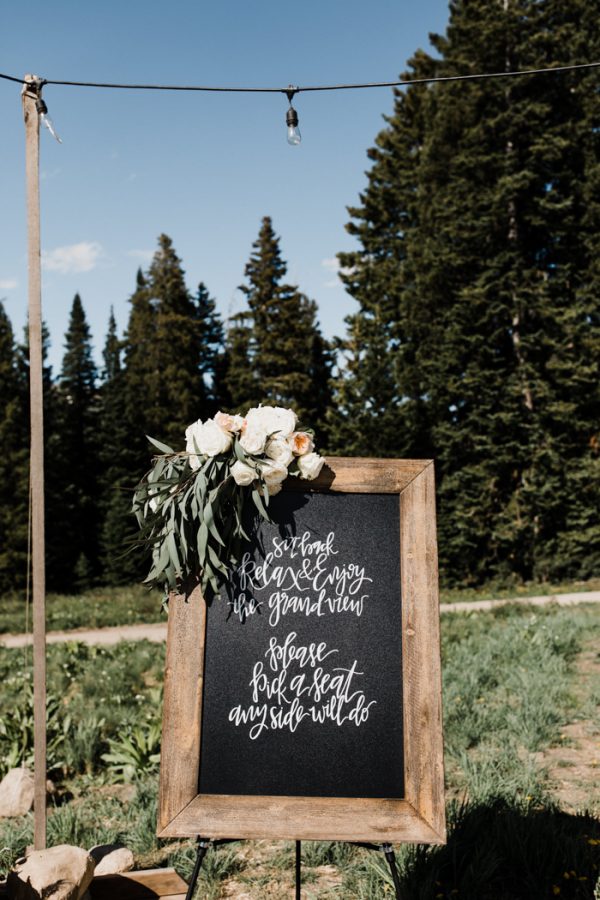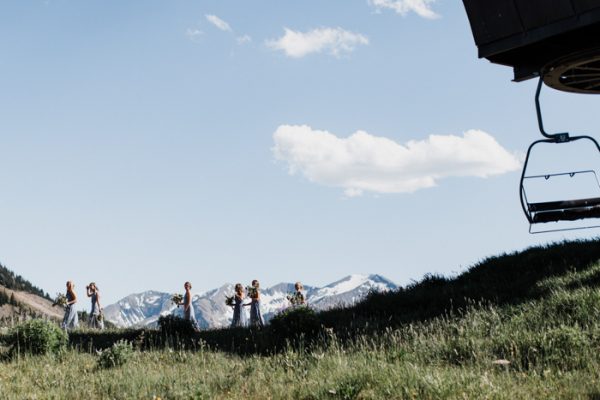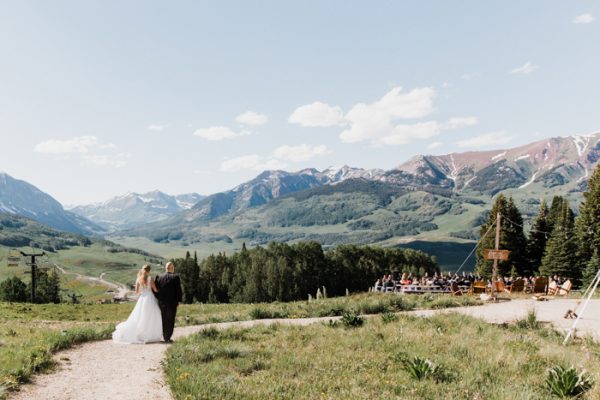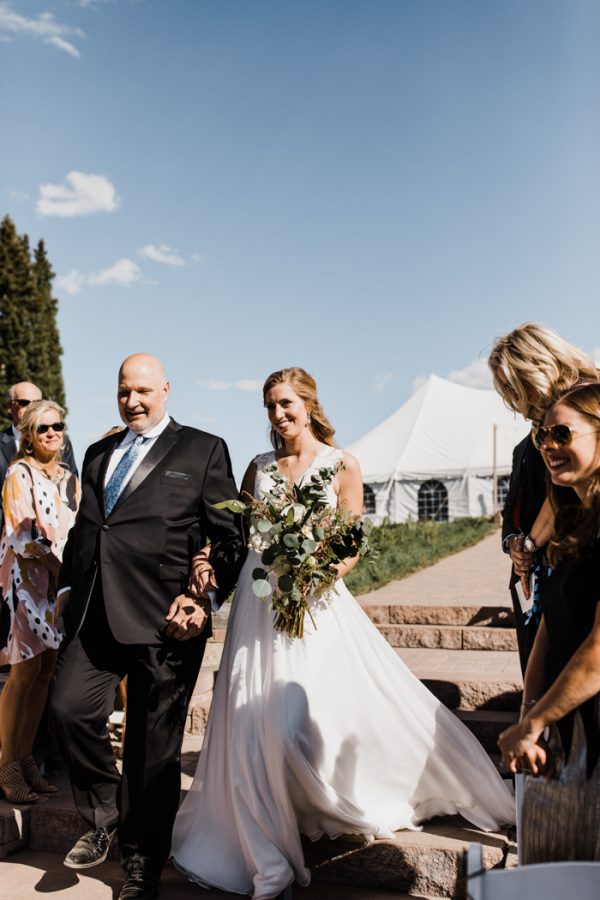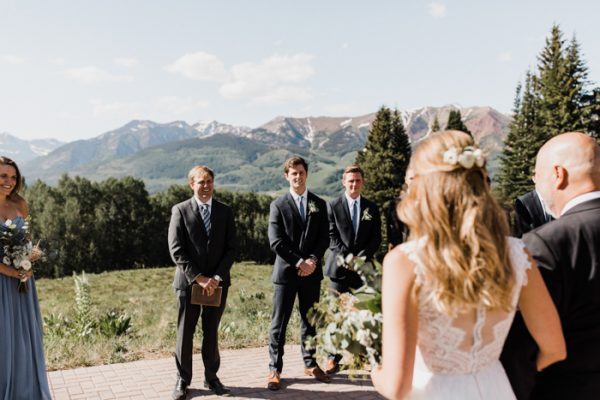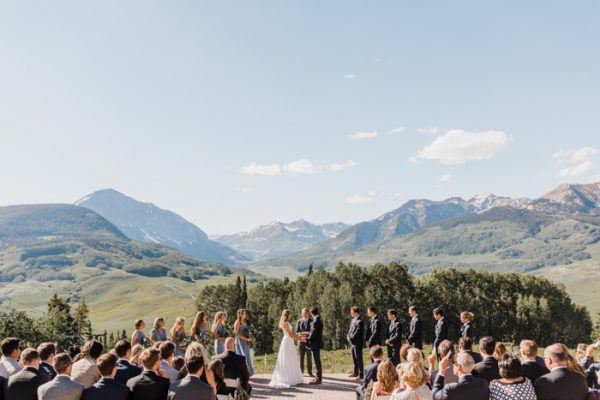 The mountains set the precedence for the vibe for our wedding. We didn't want it overly formal, but wanted everyone to feel relax and enjoy the beauty of the wondrous landscape surrounding us.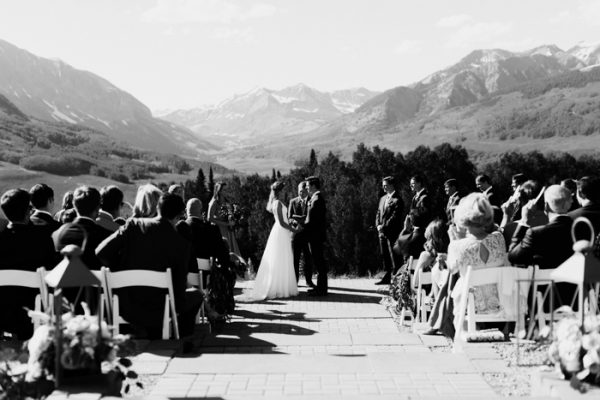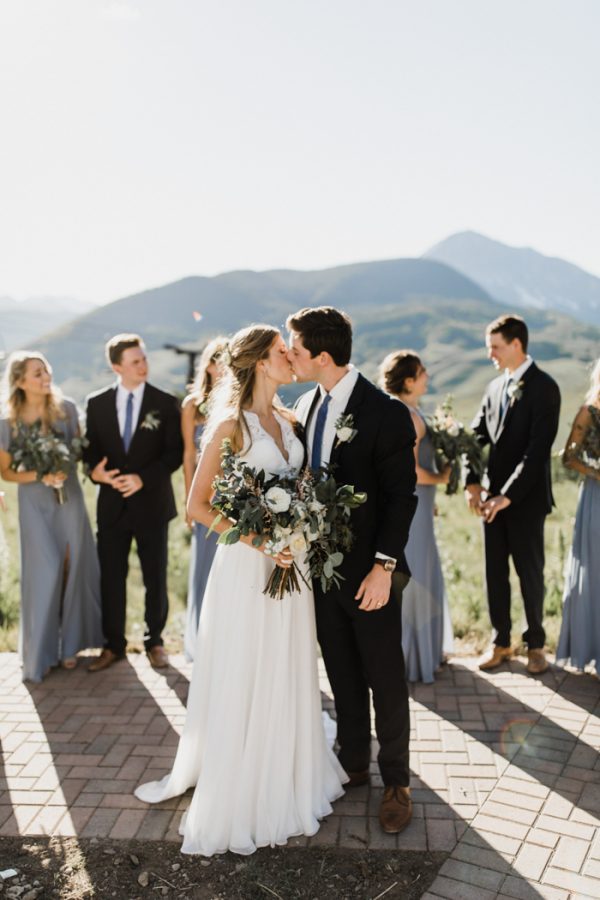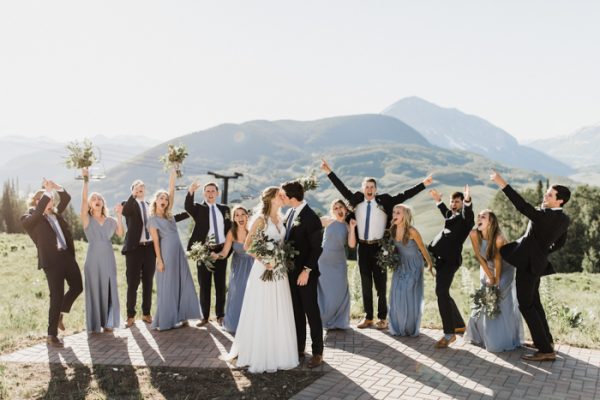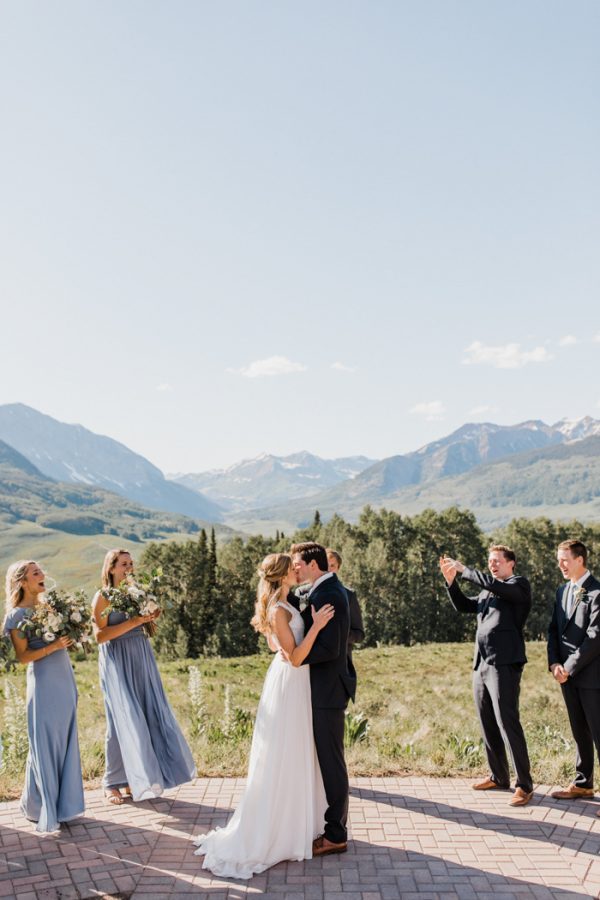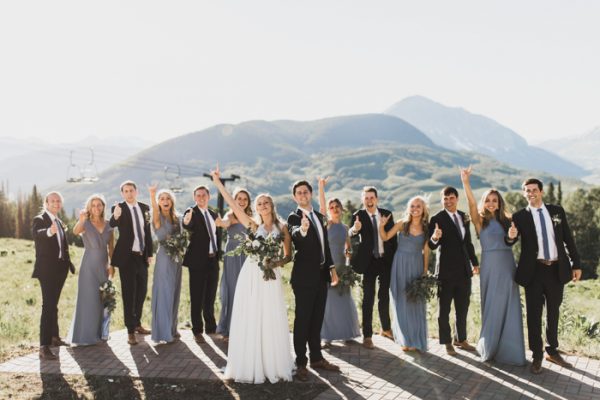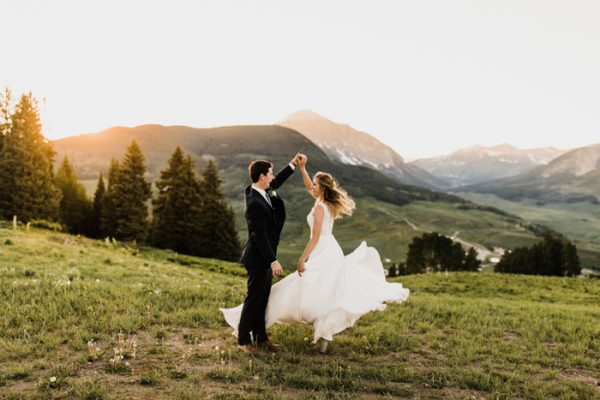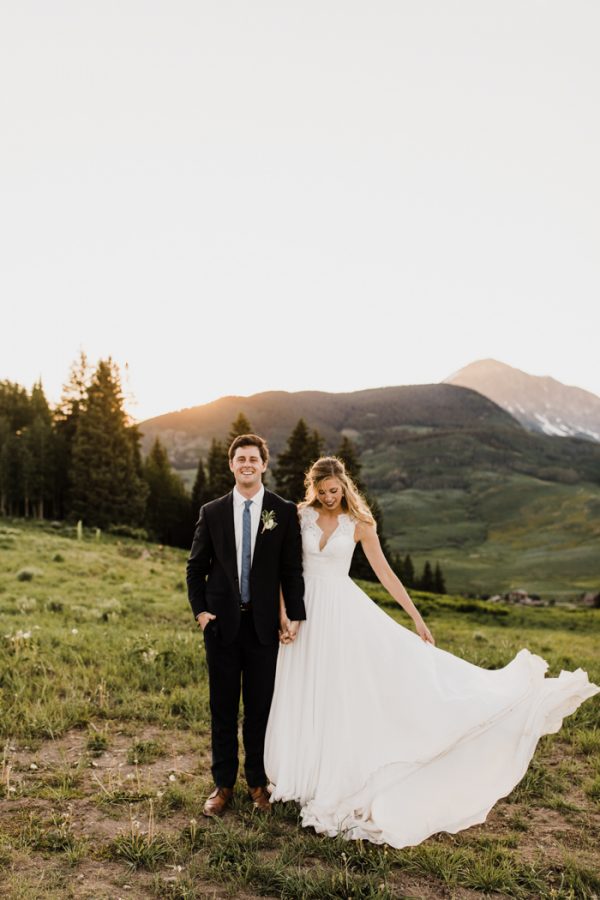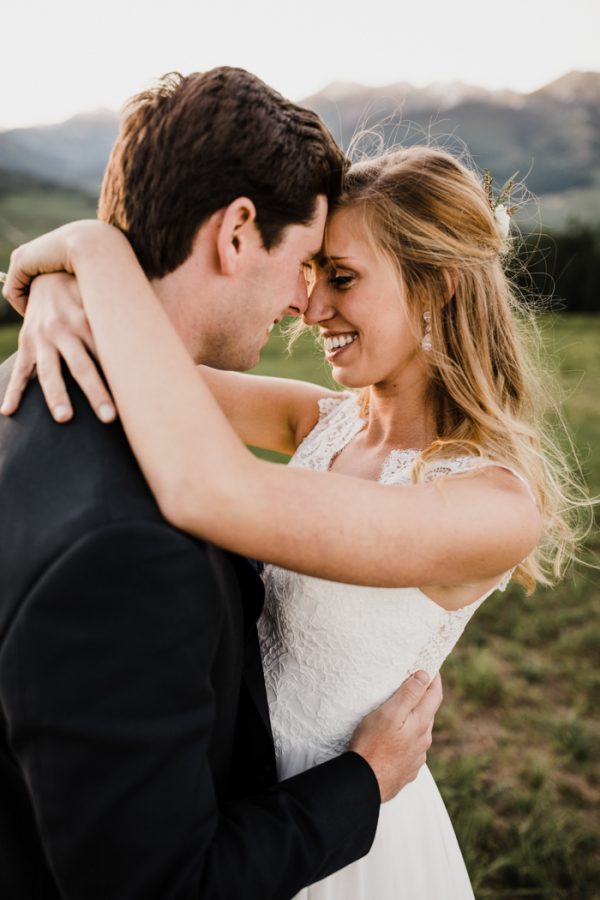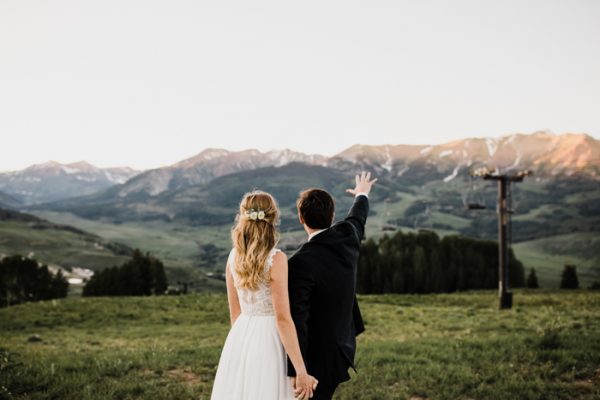 We all turned to face the mountains to sing an old hymn that we both love, How Great Thou Art. Looking into the valley of the mountains while worshiping gave all of us goosebumps as we were enamored by the beauty of creation.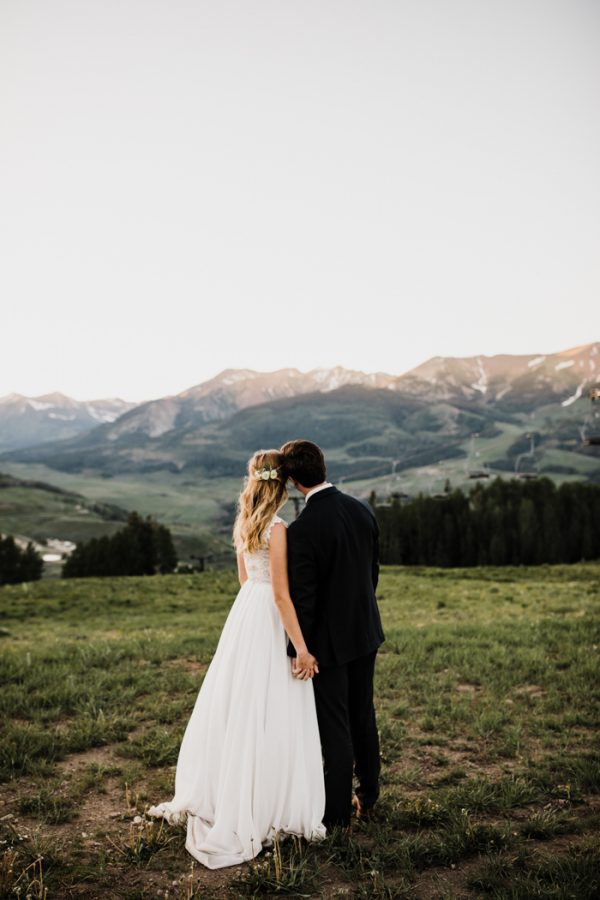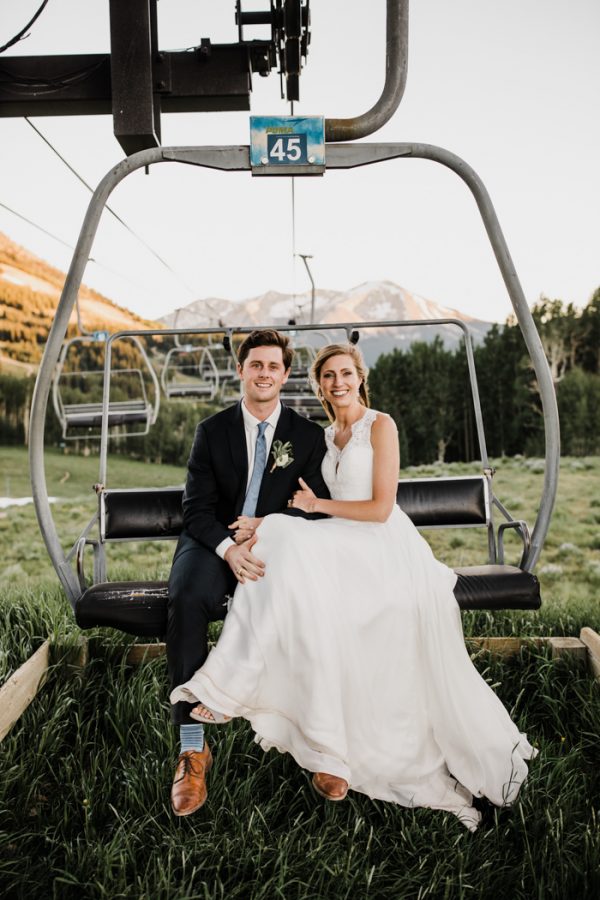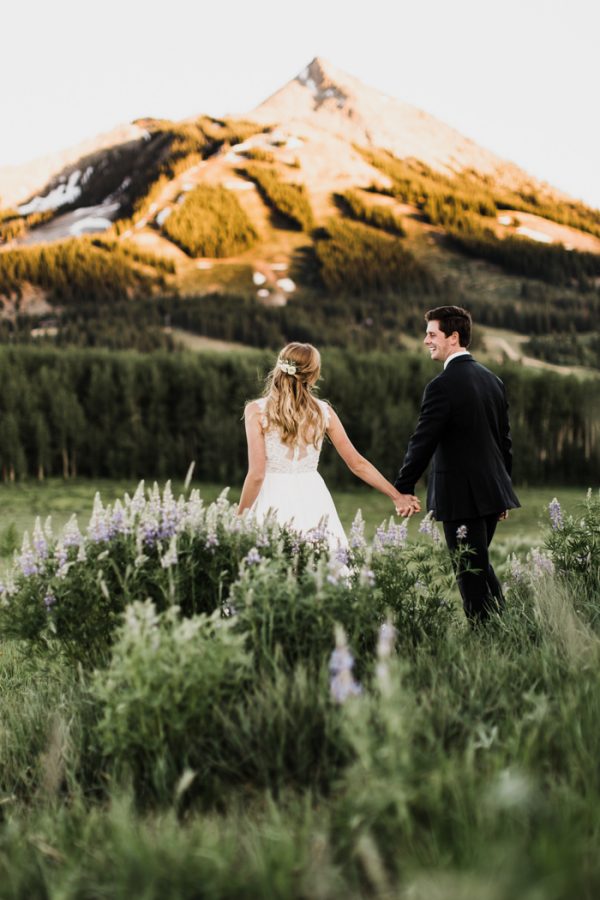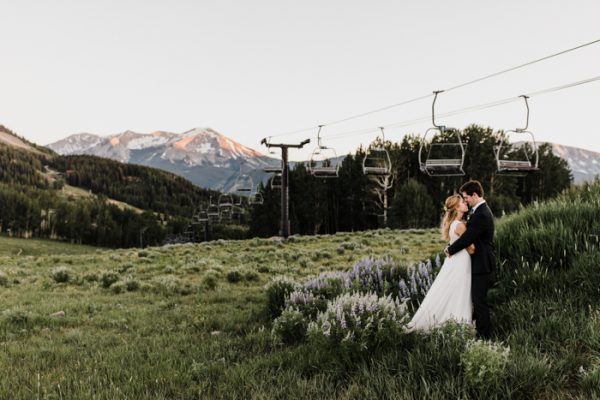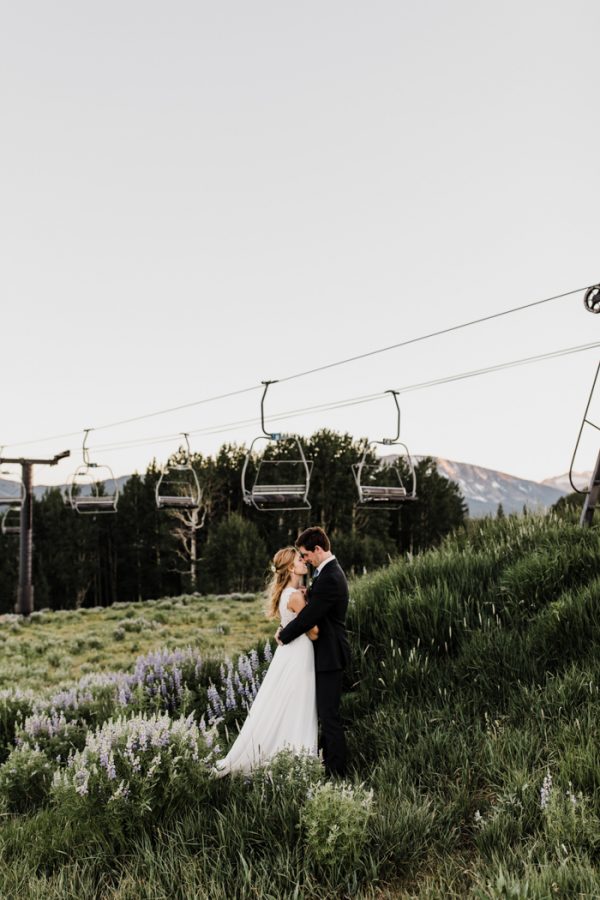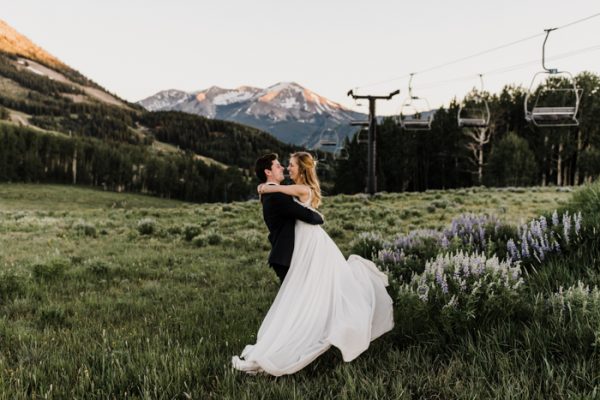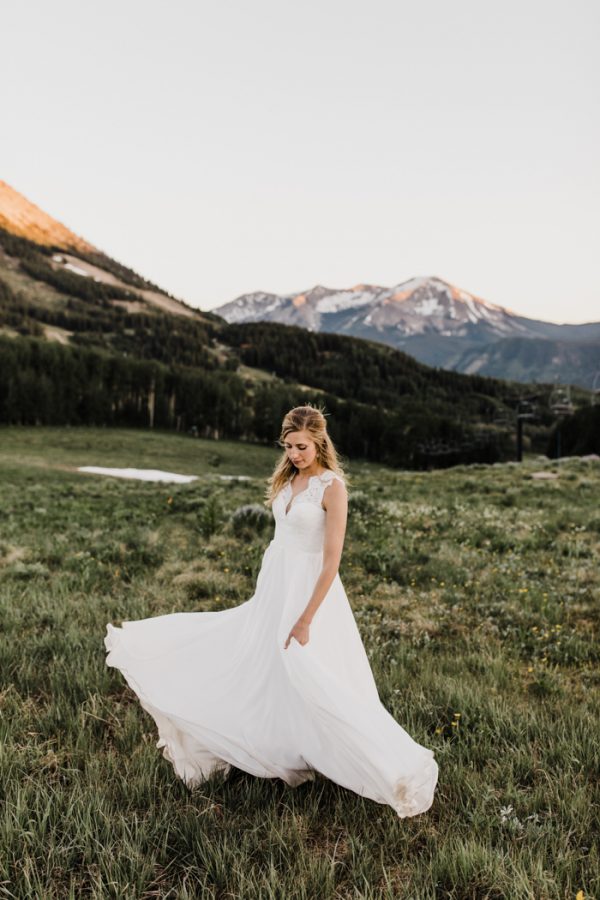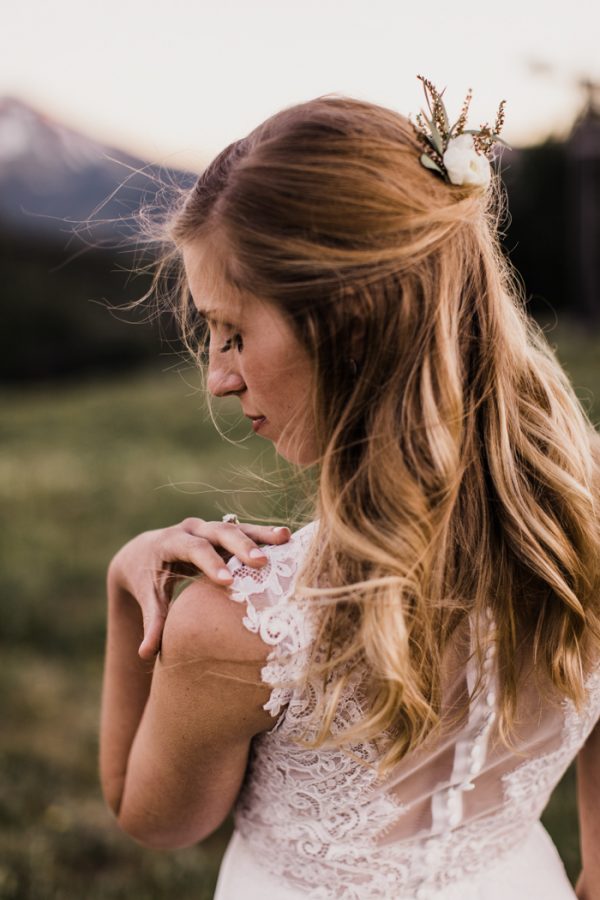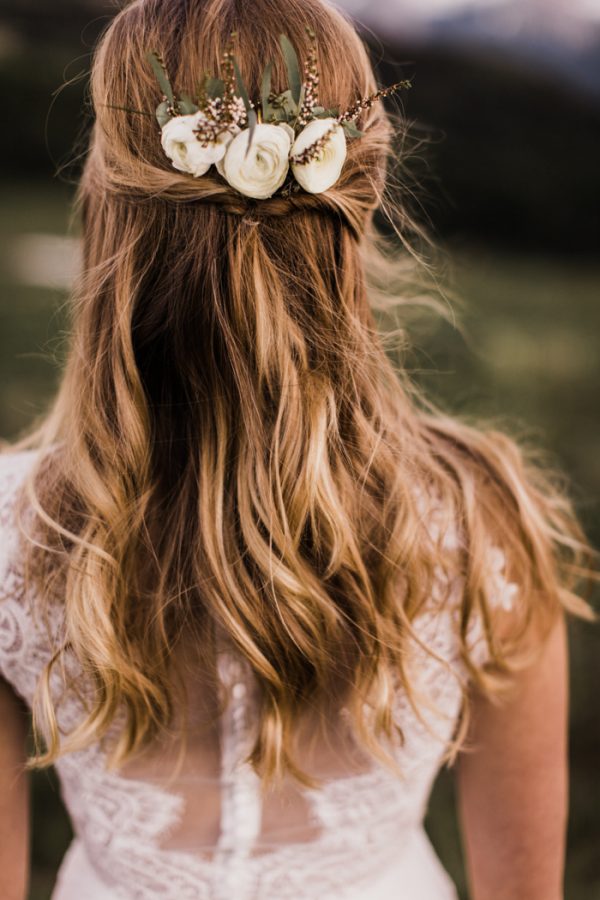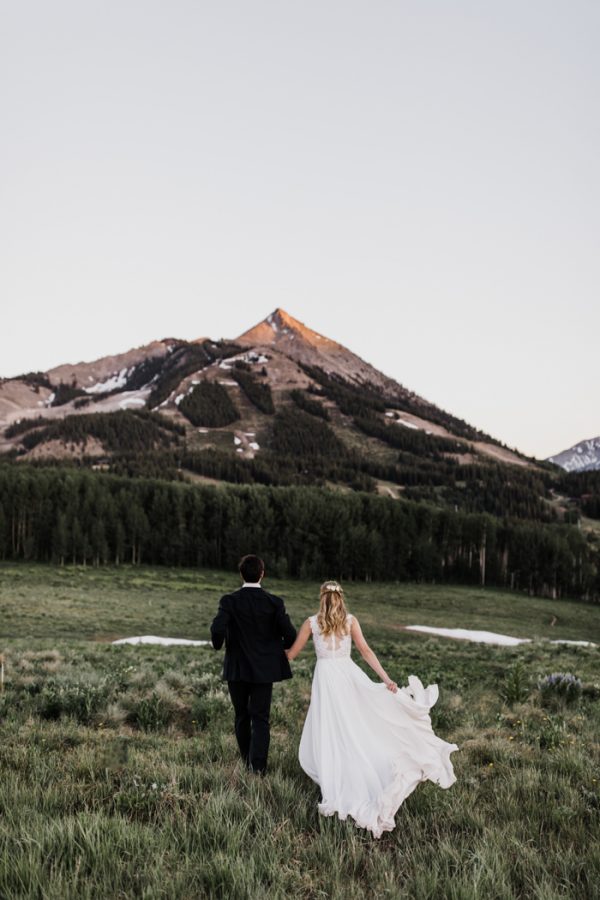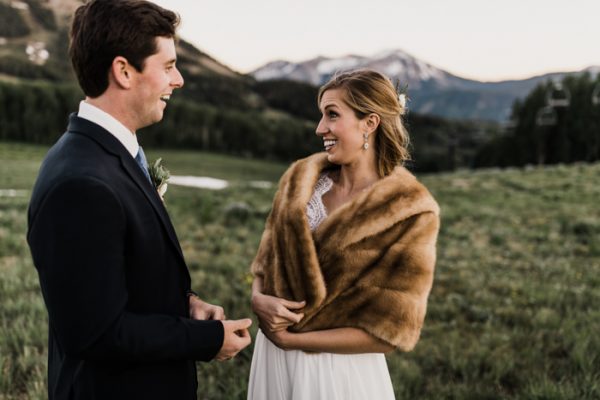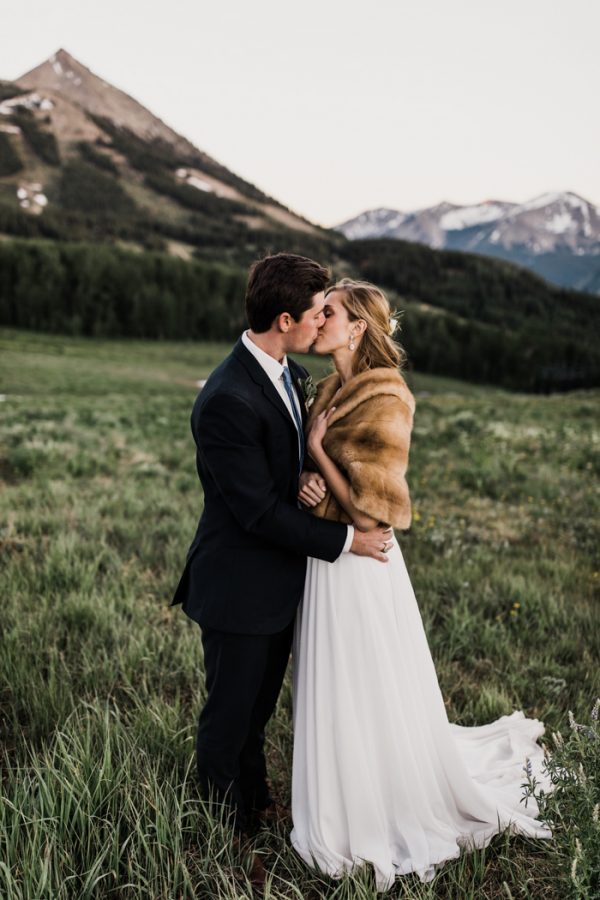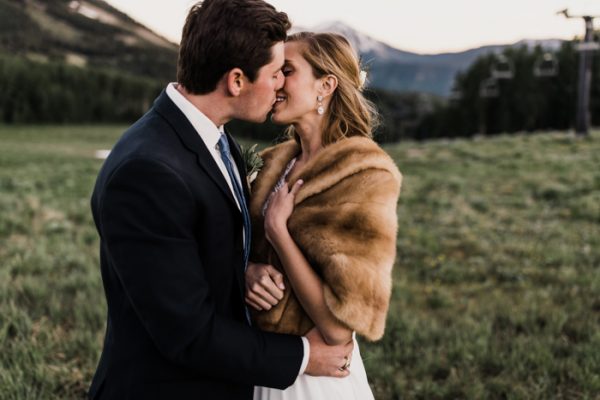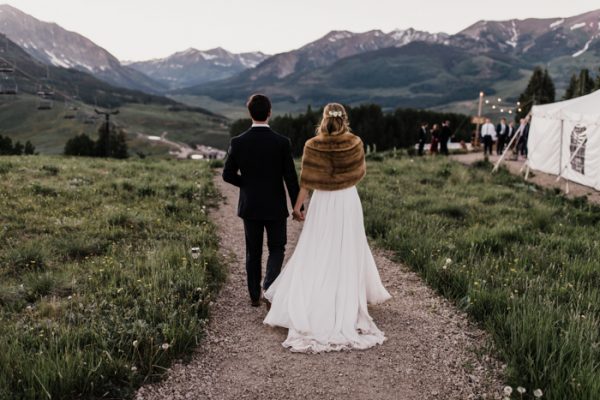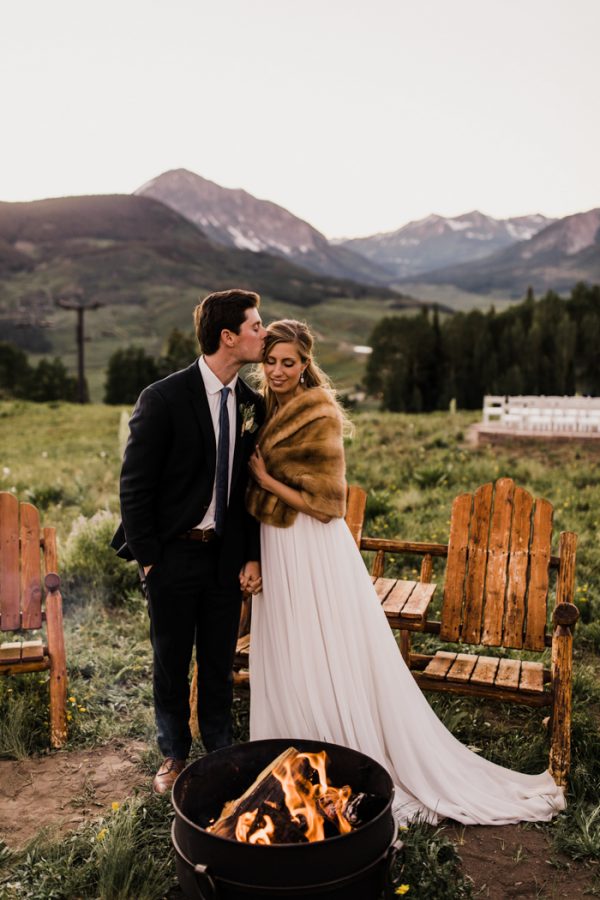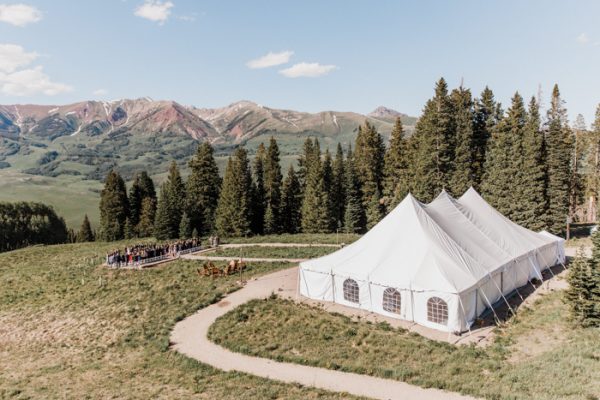 The centerpieces were cut from trees from Matt's Grandparent's farm. They were hollowed out to fit the floral arrangements as well as display the desserts.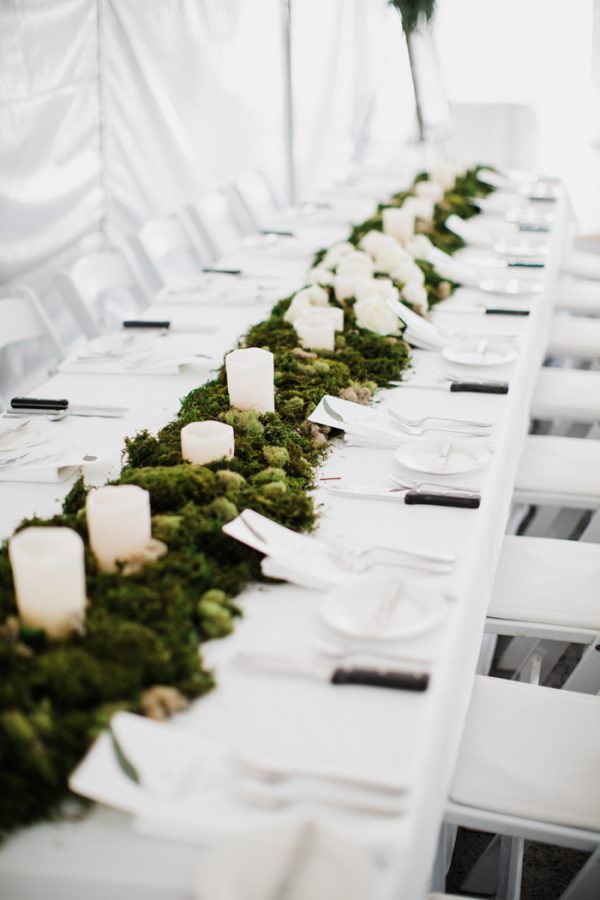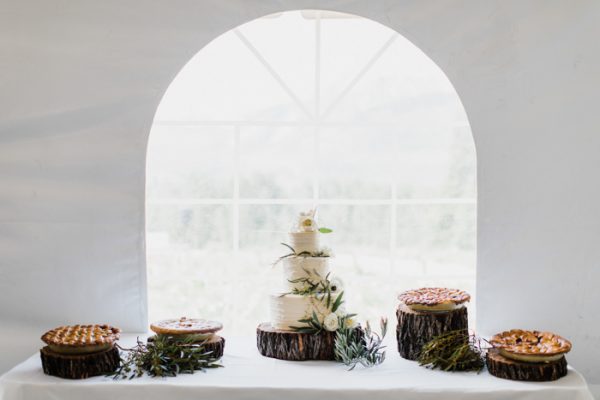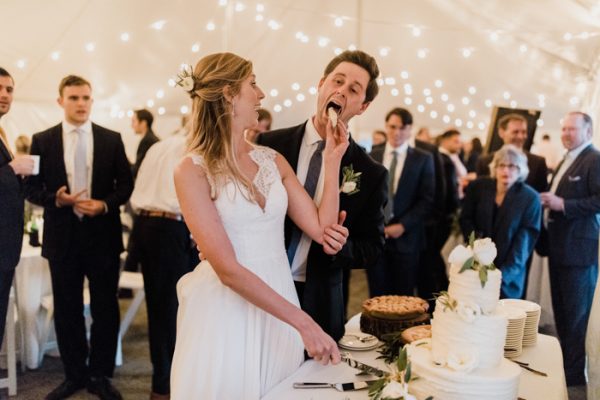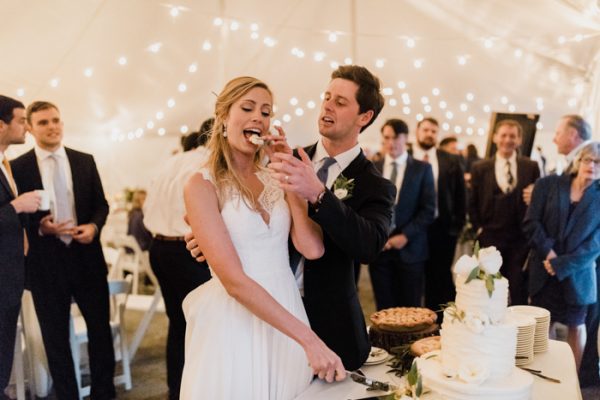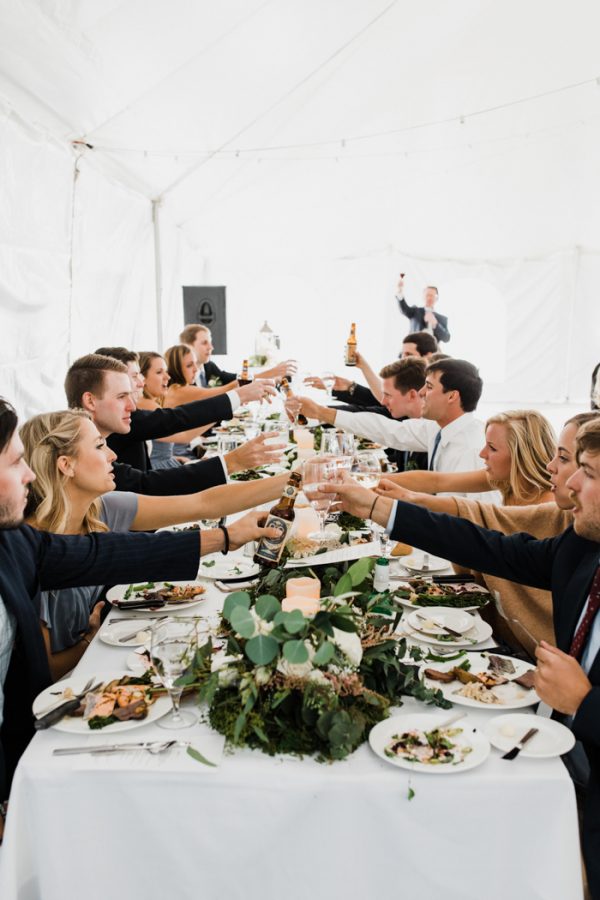 Processional- Wonder, Hillsong United
Recessional- You Are The Best Thing, Ray LaMontagne
First Dance- Luckiest Man, Wood Brothers
Father/Daughter Dance- My Girl, The Temptations
Mother/Son- Unforgettable, Nat King Cole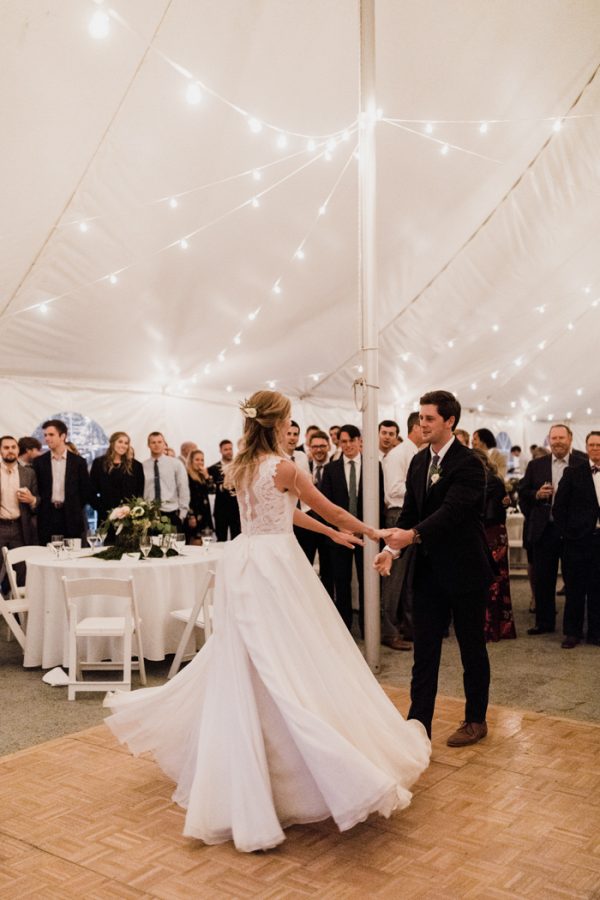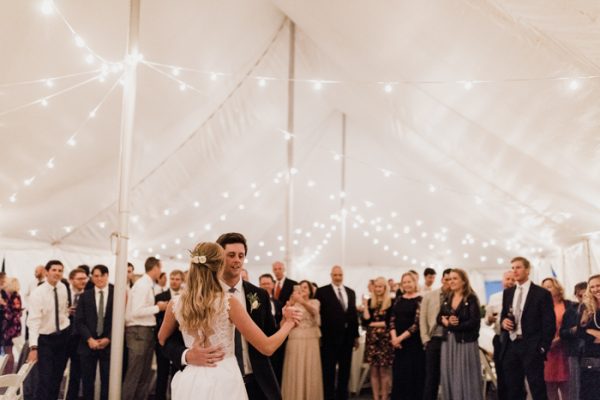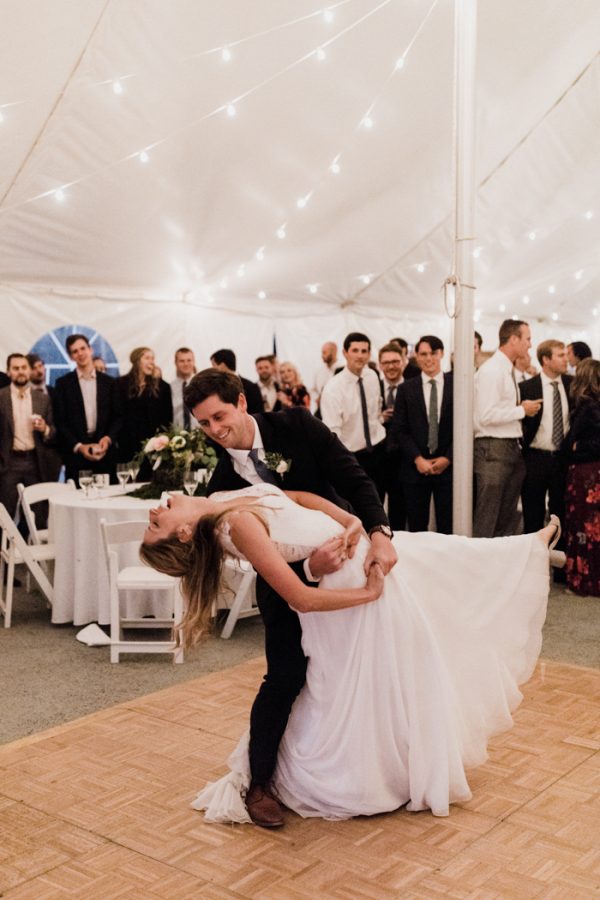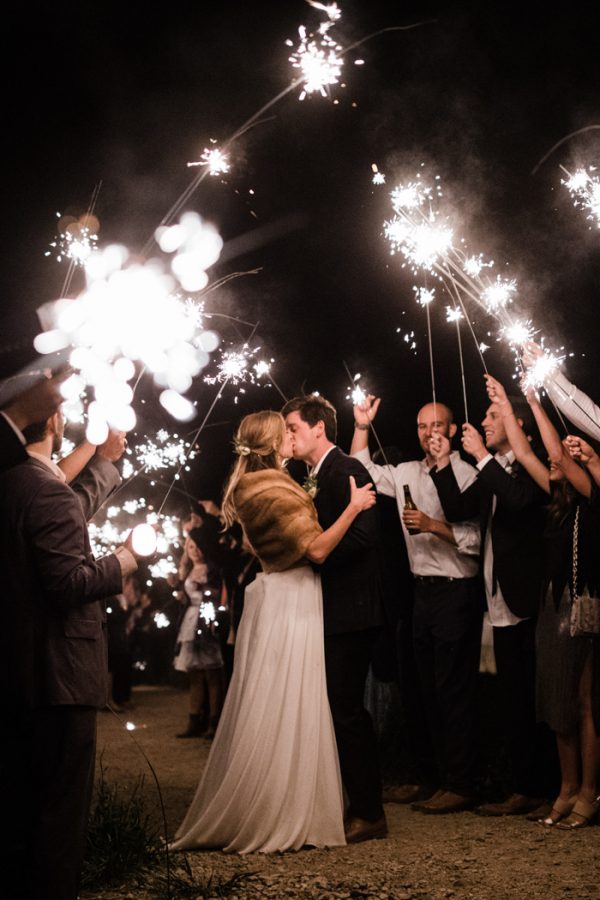 A part of Matt's hair caught on fire from a guest's sparkler during the couple's exit. We have it captured on a photo and it made for a funny memory.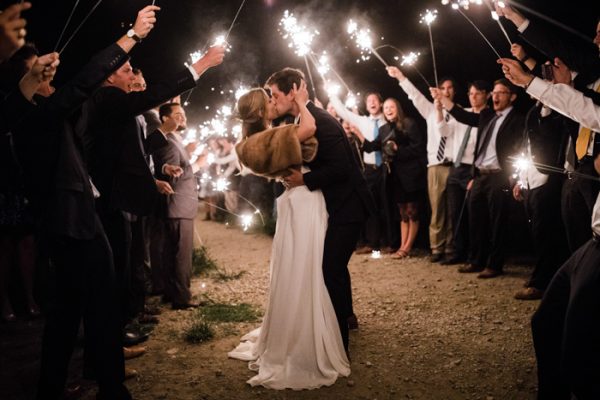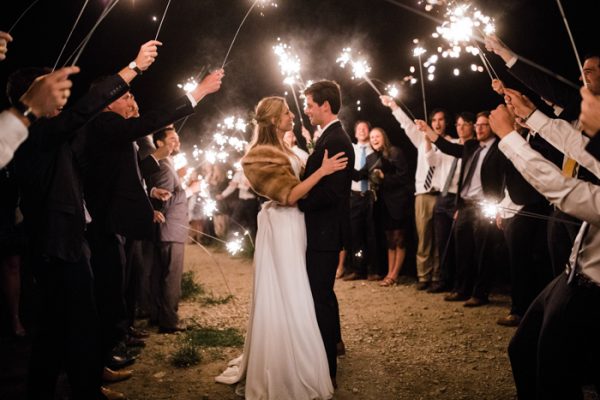 Congratulations to Laurann and Matt on their breathtaking wedding and special thanks to The Hearnes for capturing this magical, mountaintop celebration. For more high-elevation nuptials, check out this epic mountaintop wedding in New Zealand!