Now that the colder (and rainy here in Seattle!) days have set in, Liz and Mark's bright, sunny, coastal California wedding feels like a much needed summer vacation today! And like all vacations, this one makes my heart light and puts a smile on my face. I'm not sure if it's the ocean view, the blooming garden, sweet dog, rustic barn, or romantic moments, but it all feels good to me. Enjoy this beautiful summer moment from Mirelle Carmichael Photography!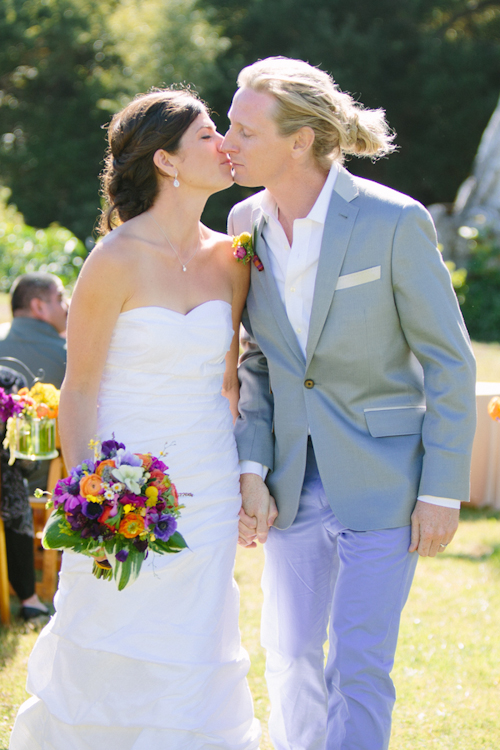 The Couple: Liz and Mark
The Wedding: 8.4.12 – Cayucos Creek Barn – Cayucos, CA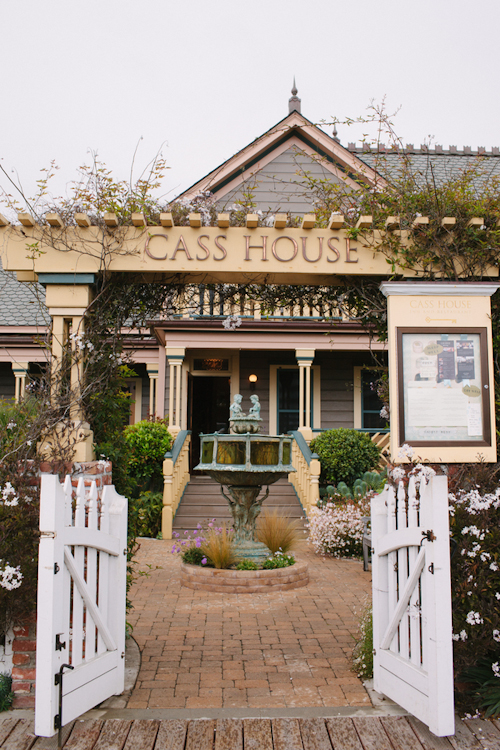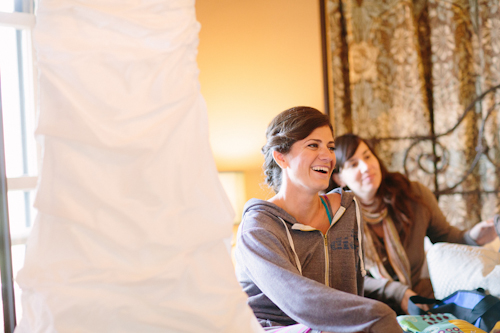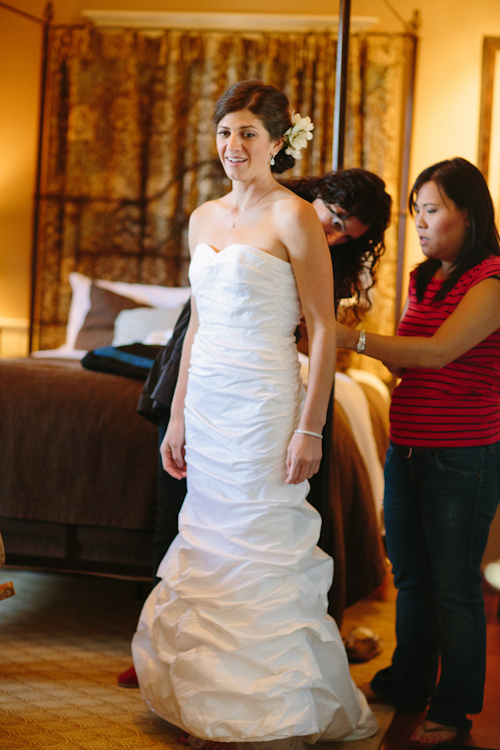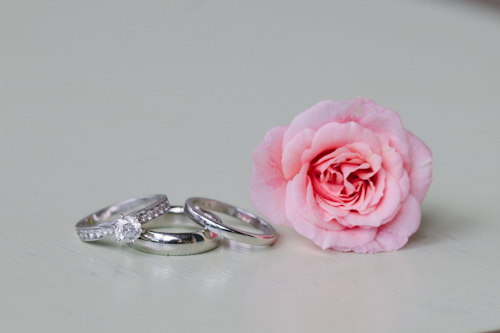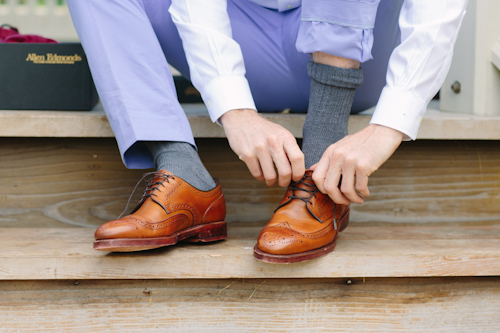 What were the top priorities for you in planning your wedding? One of the main priorities were making sure that there would be amazing food and drinks for the big day, which was fun to manage. We also wanted to make sure that all of our friends and family from far and wide had places to stay and ways to get to Cayucos.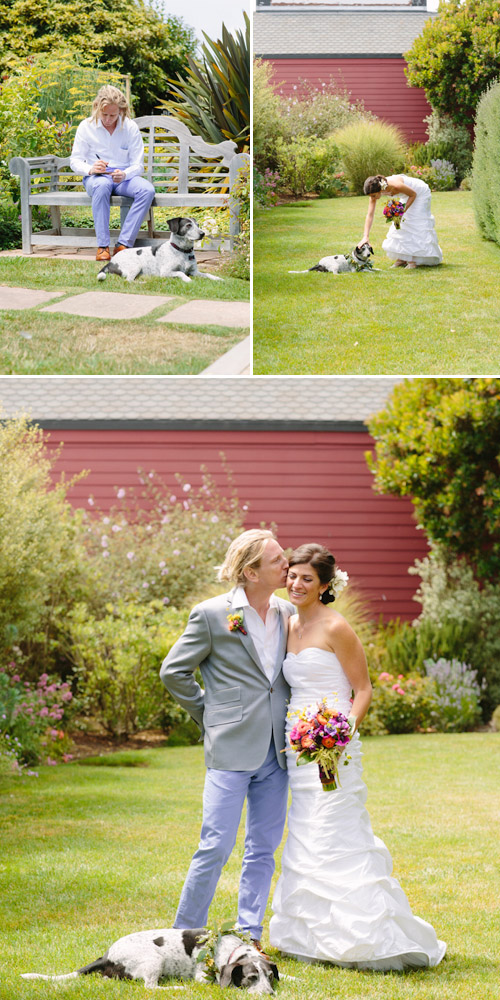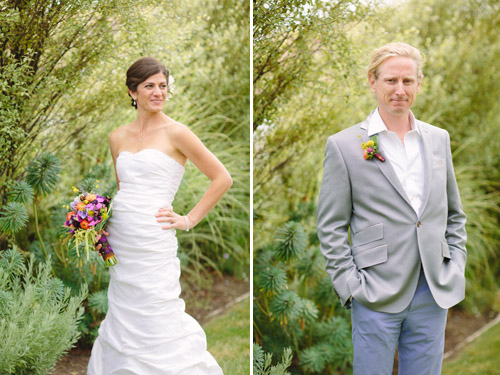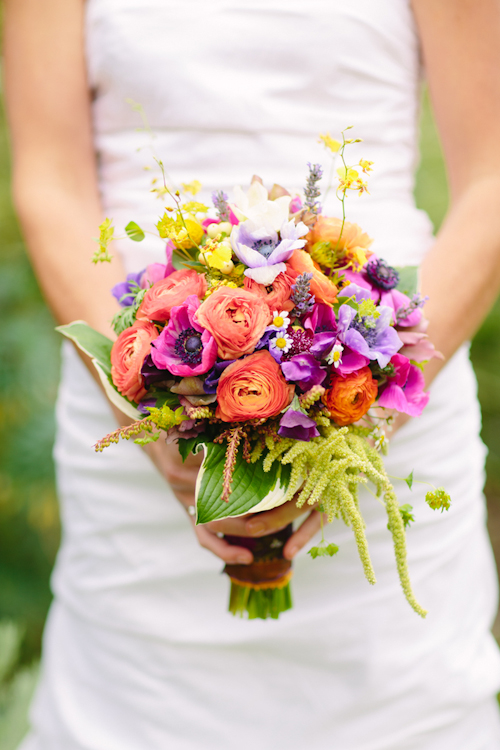 What wedding traditions or cultural traditions did you incorporate into your wedding and what did they mean to you? At the rehearsal dinner we had Mariachis – When Mark and I first met, we spent a year living in Mexico traveling with our dog. Plus, my mothers side is Mexican, so the Mariachis were very important to the family.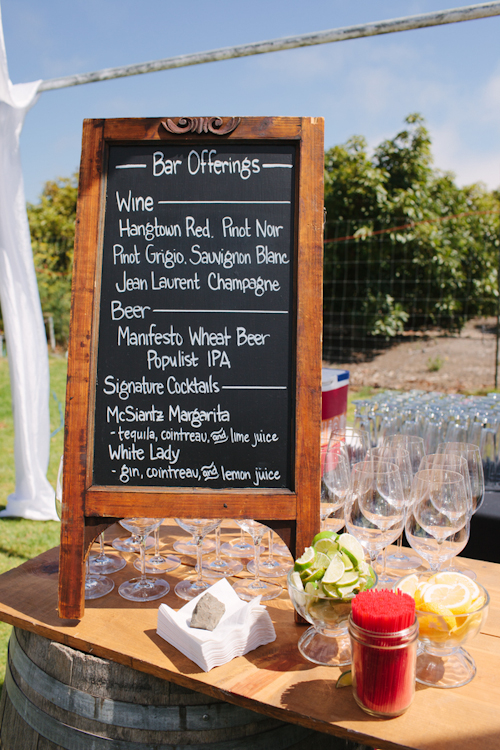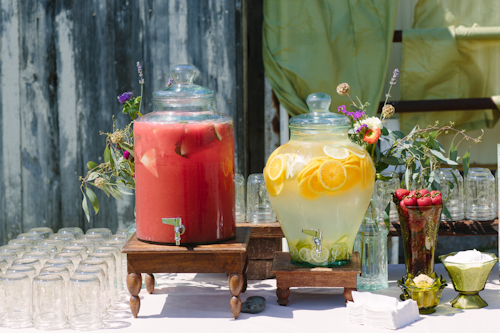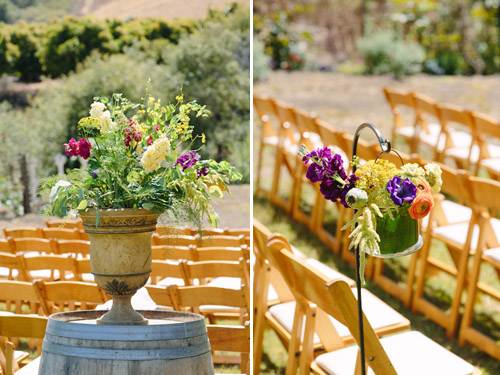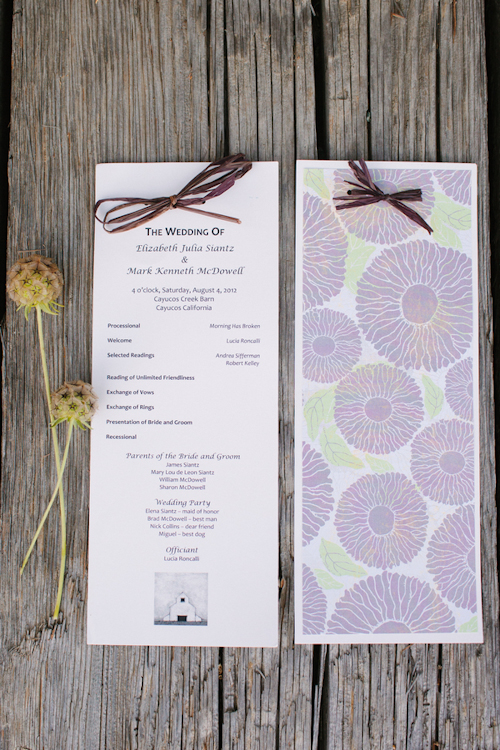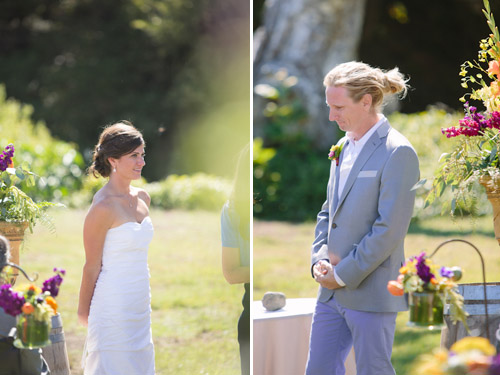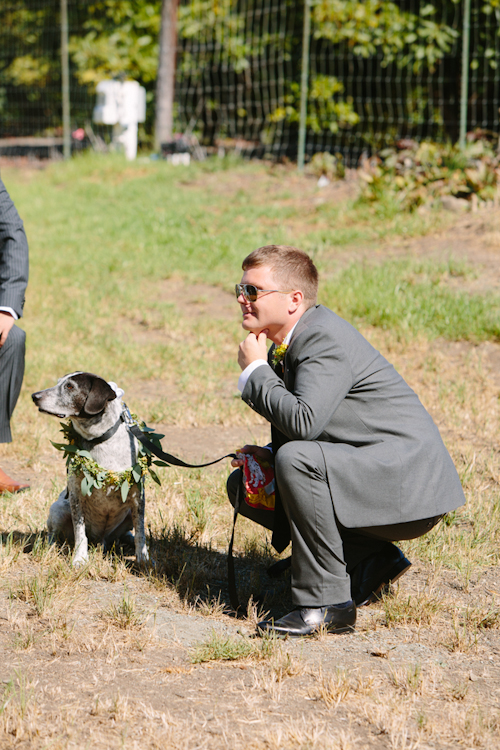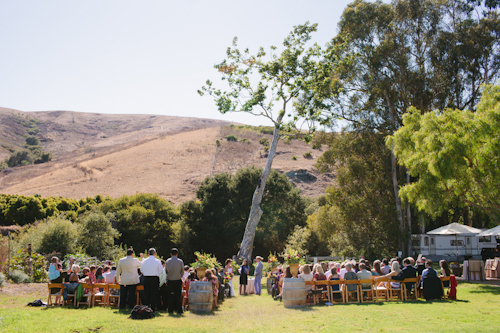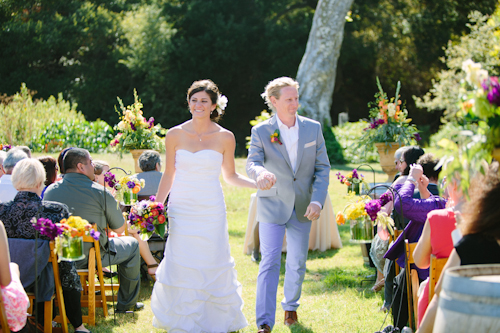 Were there any places where you broke the rules in your wedding planning? Why and how did you do that? I only had one bridesmaid, my sister, and my husband had his brother as a groomsman. We had our dog as the ring bearer – a dear friend escorted him down the aisle and gave us the rings during the ceremony. We had a very small wedding party! It was the best decision for us.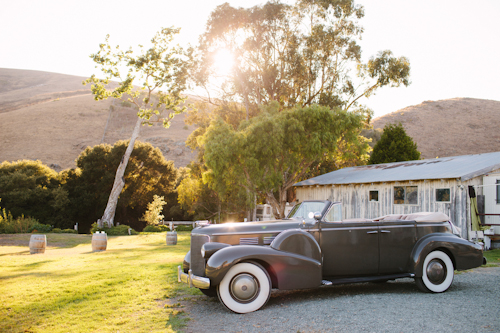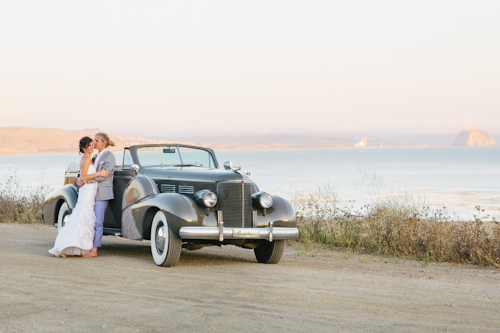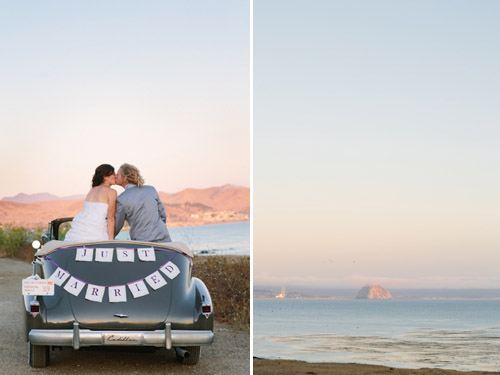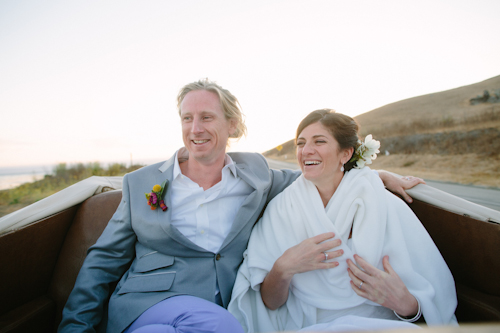 What was your biggest wedding planning success? The day of was out of this world fantastic – something that we will remember dearly when we are old and grey. You cant go wrong with that, and I consider that the best planning success – that all of the planning was worth it!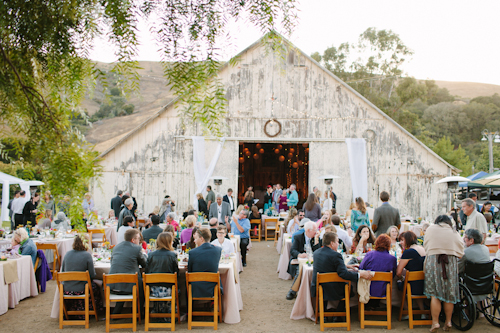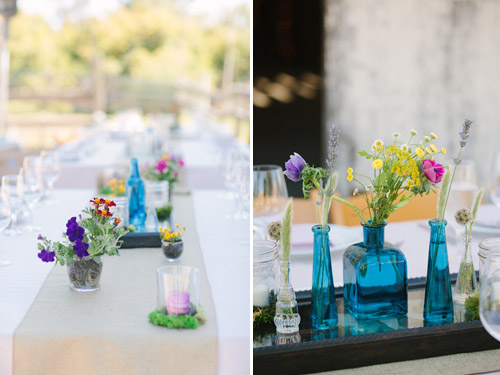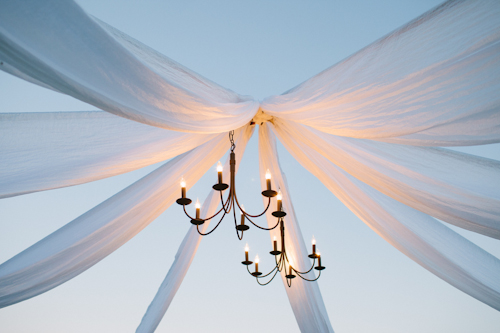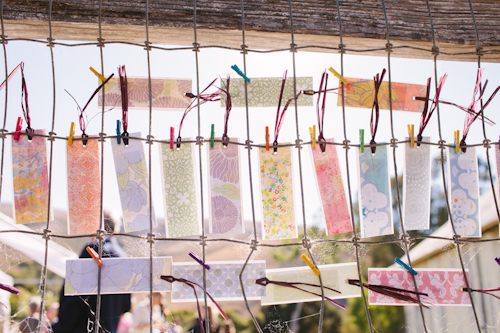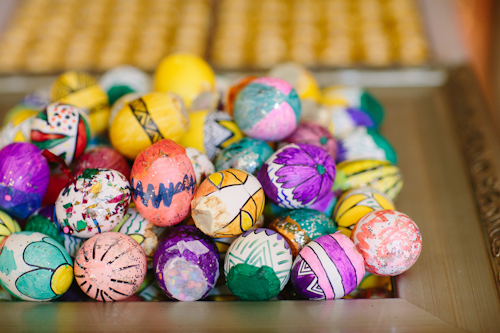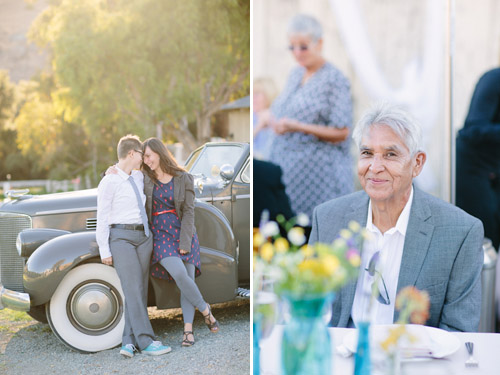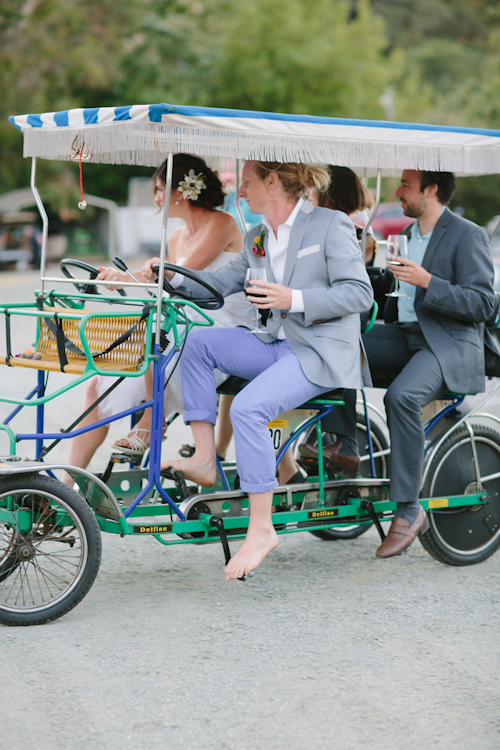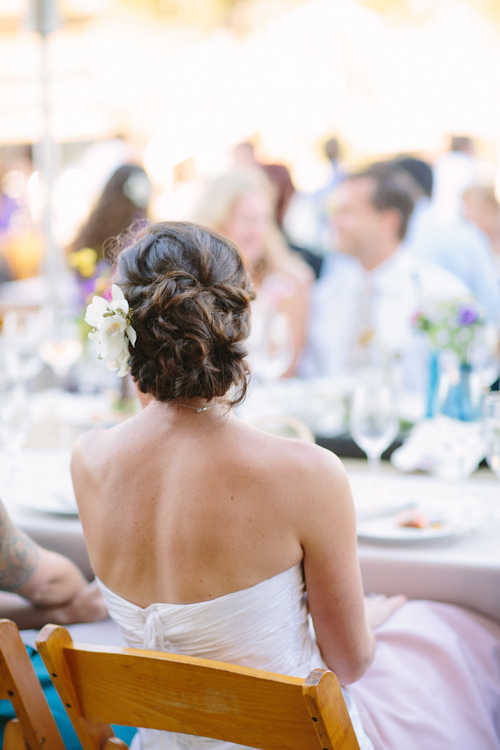 What was the most important thing that you learned through the wedding planning process and what would you tell other brides-to-be? When planning, remember what is really important – you and your soon-to-be-spouse! Dont let other peoples emotions get to you – this is your day! And if you start to sweat it, remember that your life will go back to normal shortly after the wedding.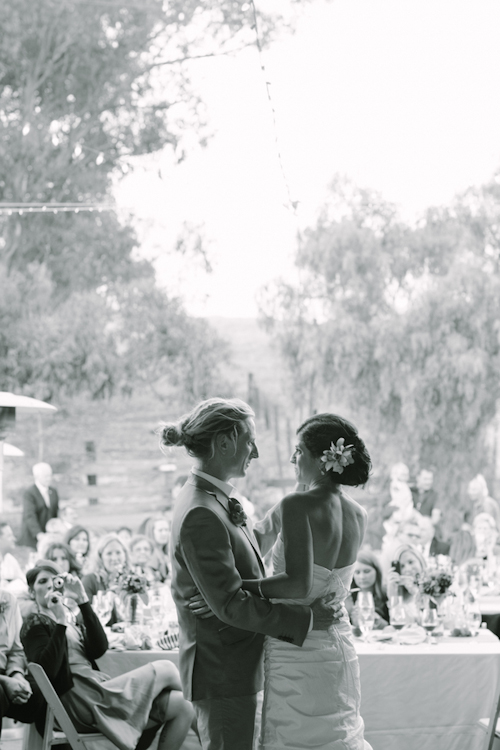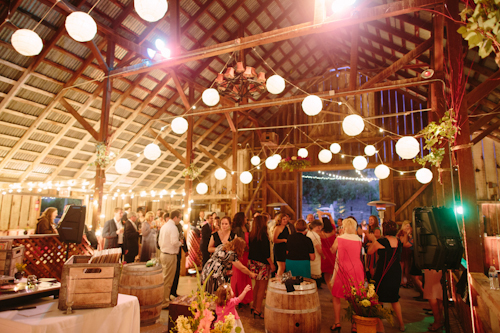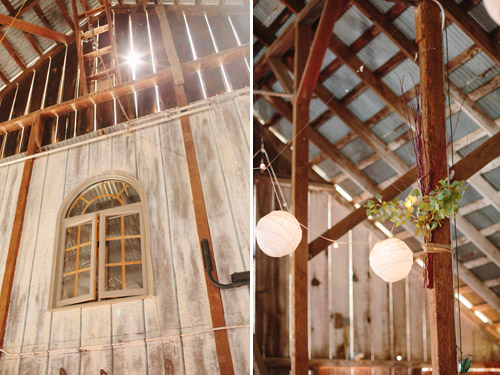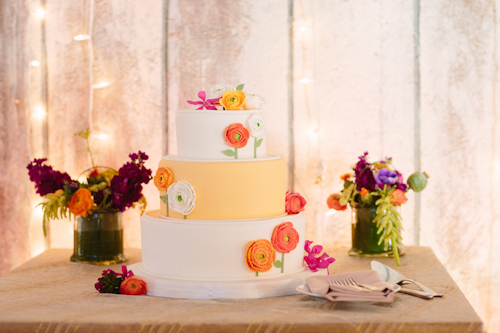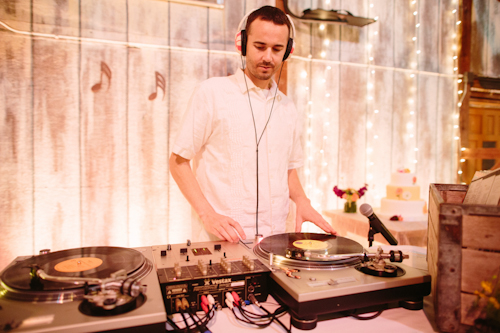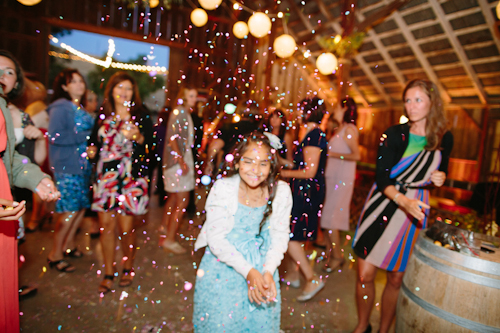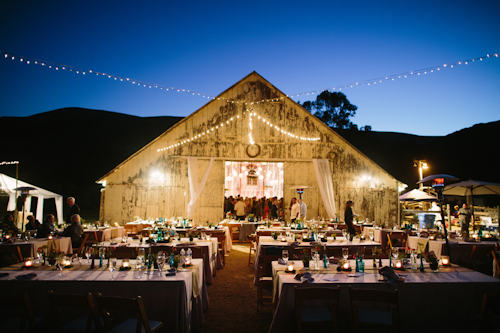 The Wedding Team:
Photographer: Mirelle Carmichael
Event Planner: Lara Rapcinski
Ceremony & Reception Venue: Cayucos Creek Barn
Catering: Trumpet Vine Catering
Florist: Harbor Floral Shop
Cake: The Cakery
Wedding/Bridesmaid Dresses: Matrushka Construction
Hair: Kim & Co Salon
DJ: Bailey Entertainment & DJ Johnny Walker
Live music: Jeffrey Peters
Transportation: The Wine Wrangler
Rentals: Got You Coverd
Thank you, Liz and Mark, for sharing your beautiful and unique wedding with us!