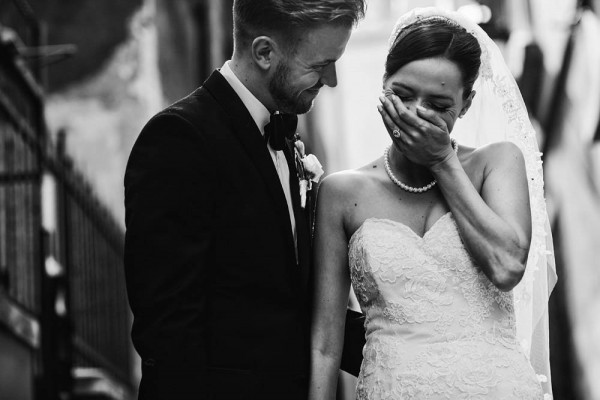 Destination weddings can create certain restrictions to a wedding due to travel. Because Sandra planned to transport her wedding gown in a carry-on suitcase, she and Joseph's black tie Warsaw wedding had to find its elegance in the simplicity of the day. Luckily, Sandra and Joseph are a naturally beautiful couple with lovely personal style, which carried through their traditional Polish wedding with grace and ease. Velvet Studio did a masterful job capturing that beauty and grace, as well as the couple's keen sense of humor and intimate moments on their wedding day.
The Couple: Sandra and Joseph
The Wedding: Belvedere Restaurant, Warsaw, Poland
The Inspiration: "Simple and Elegant. Since we had to fly overseas for the wedding, and stuff the dress into a carry-on suitcase, therefore we chose to keep things as simple as possible. That way we could relax and focus on what was really important."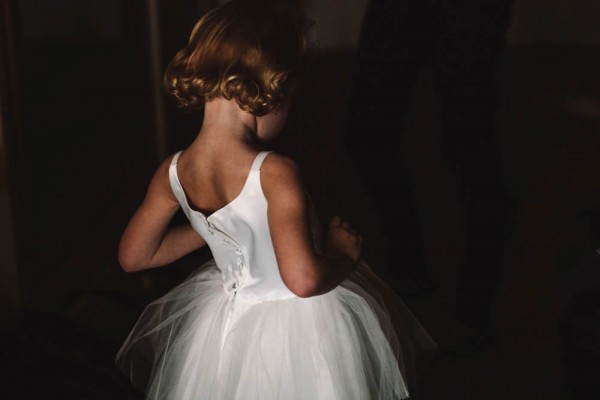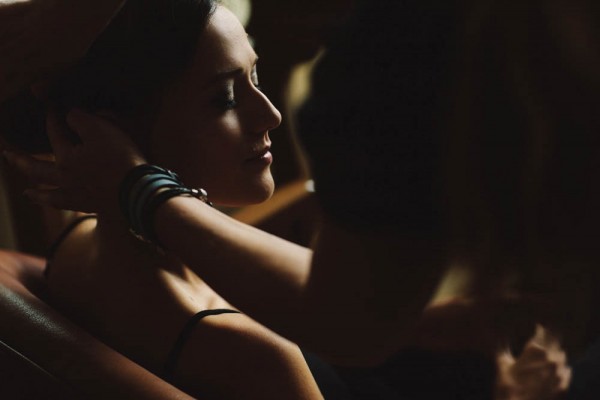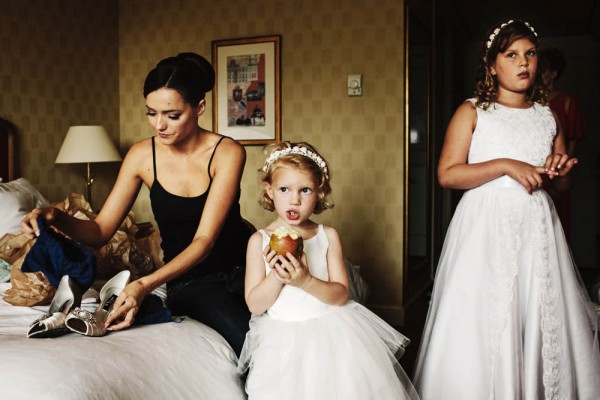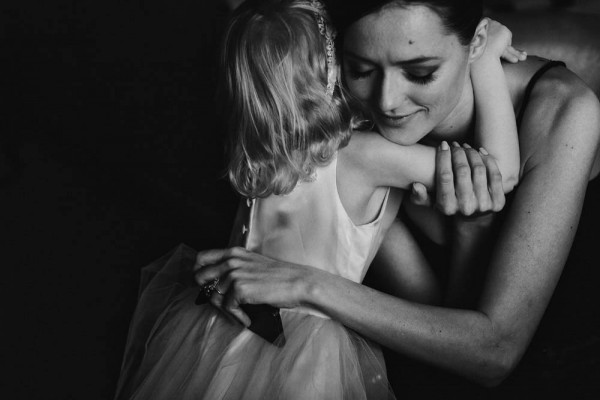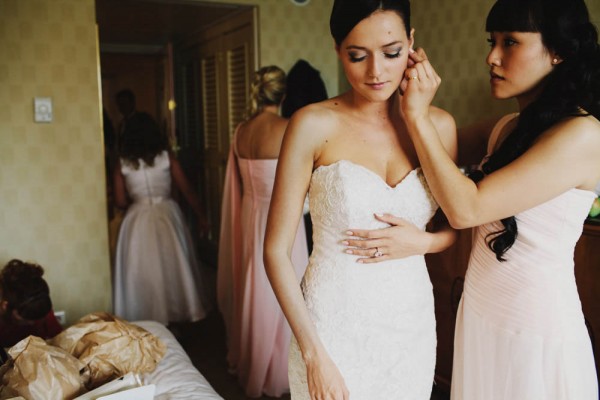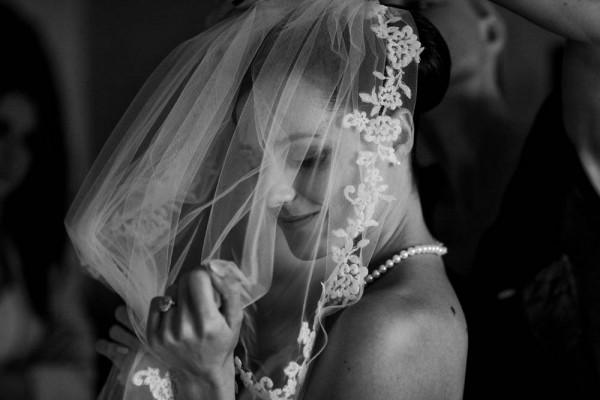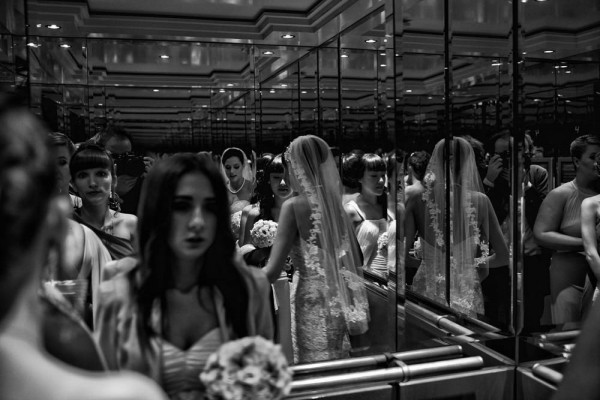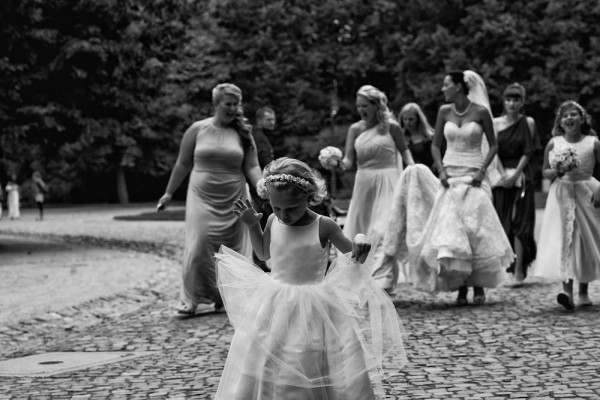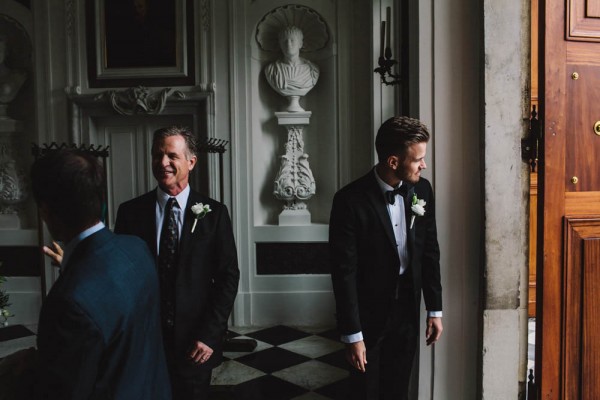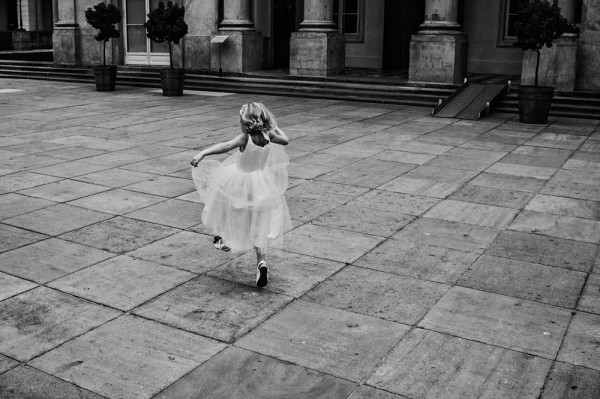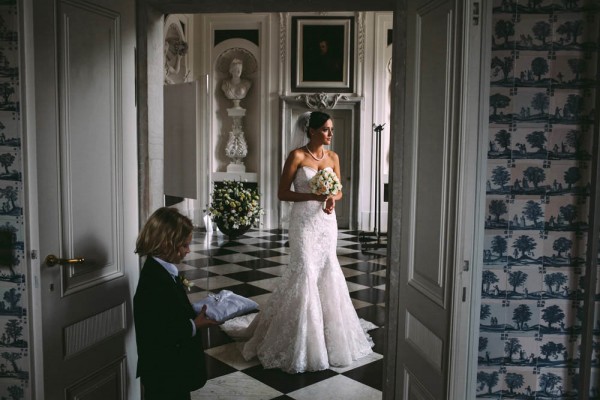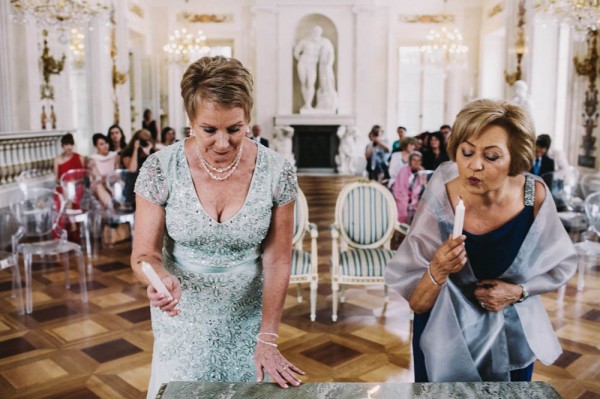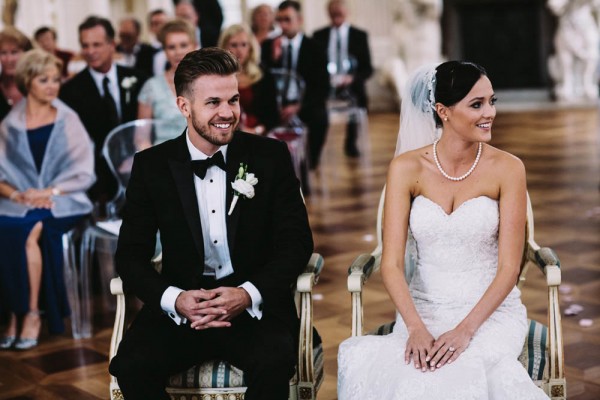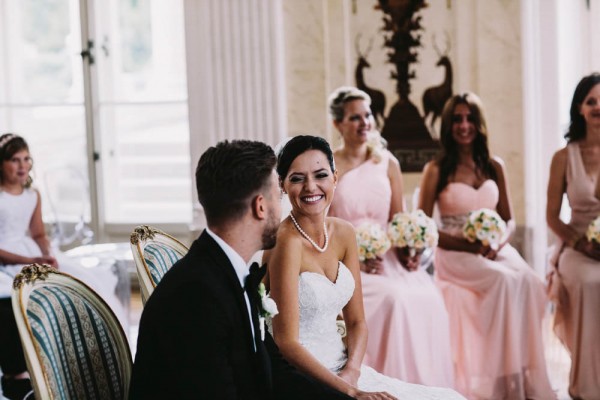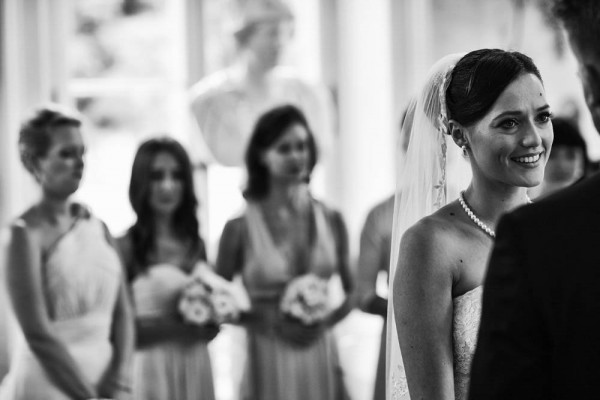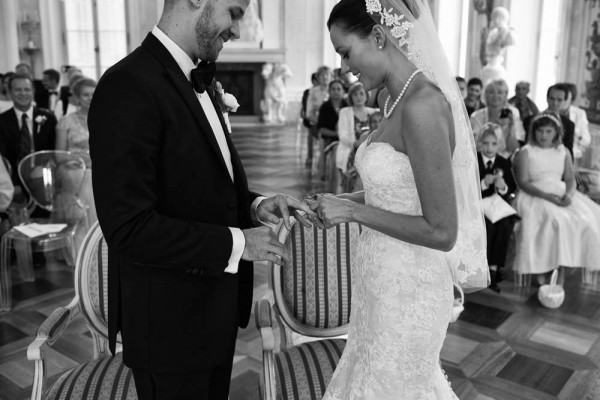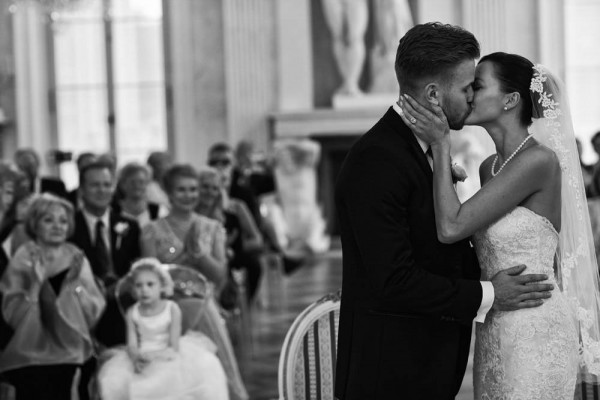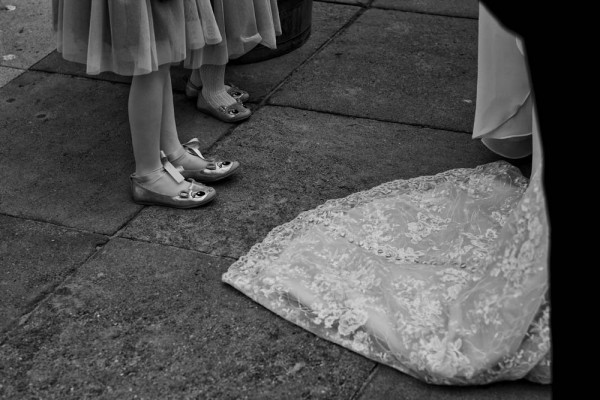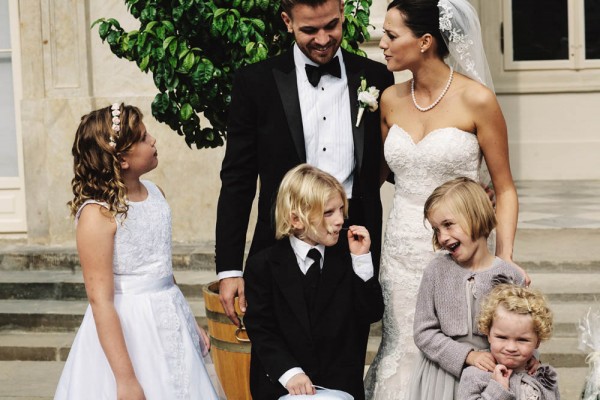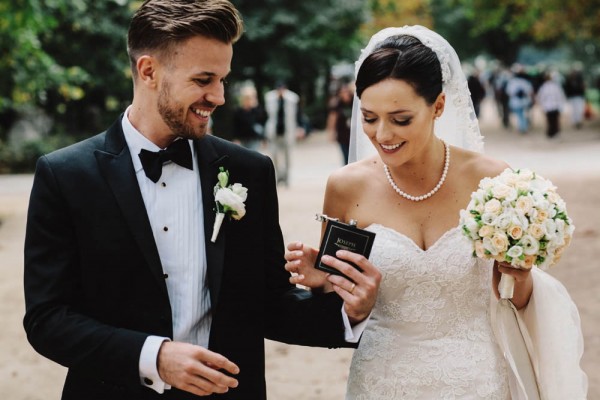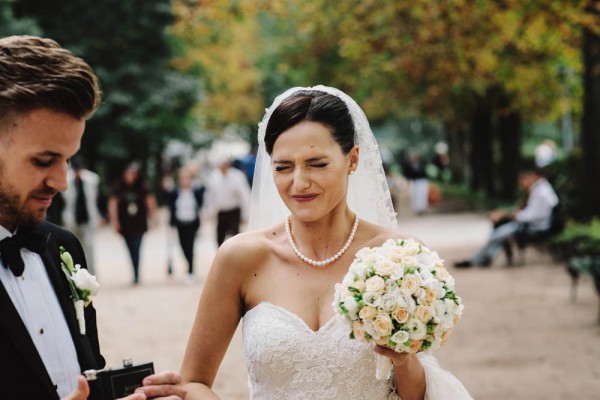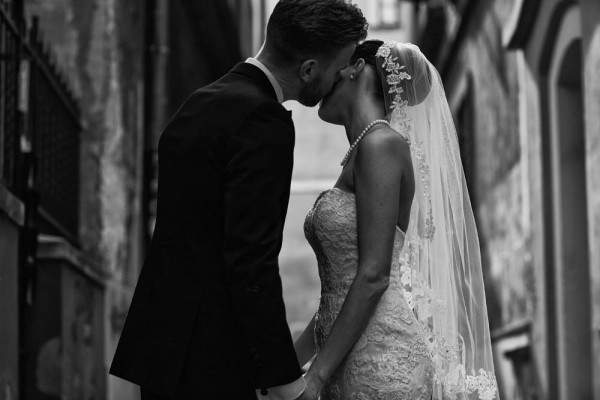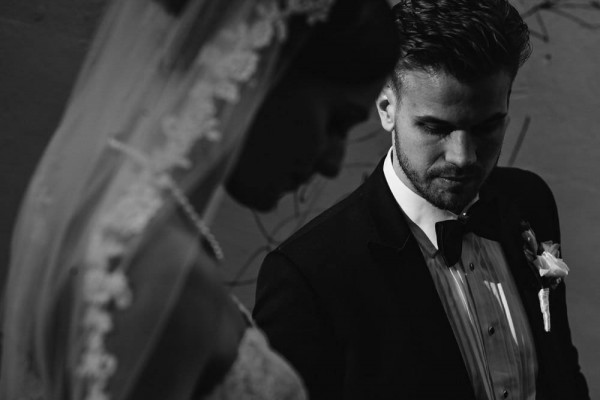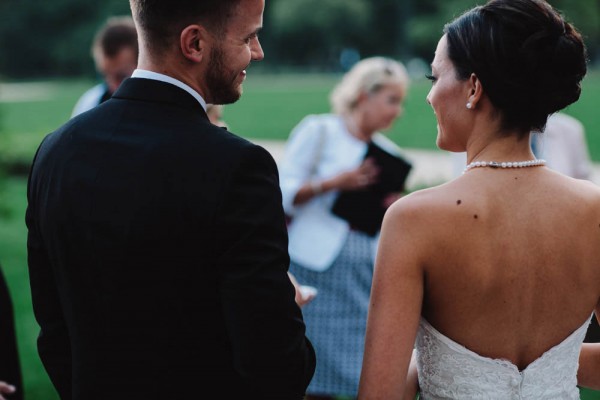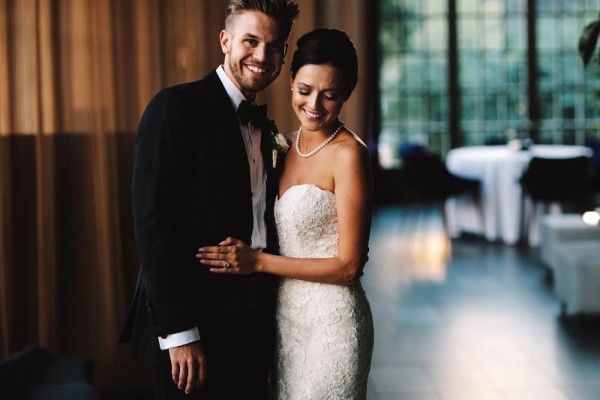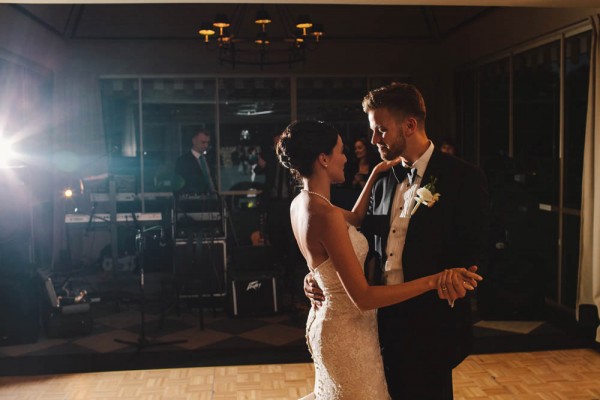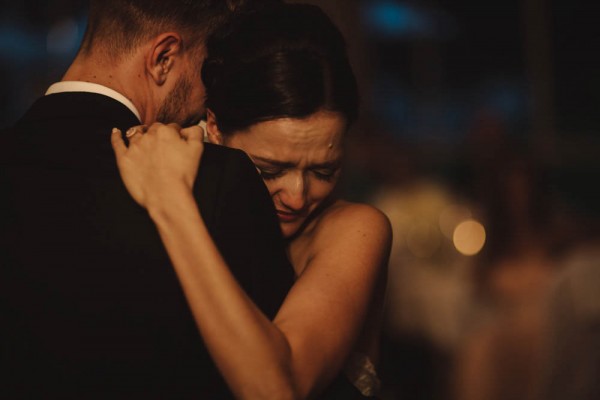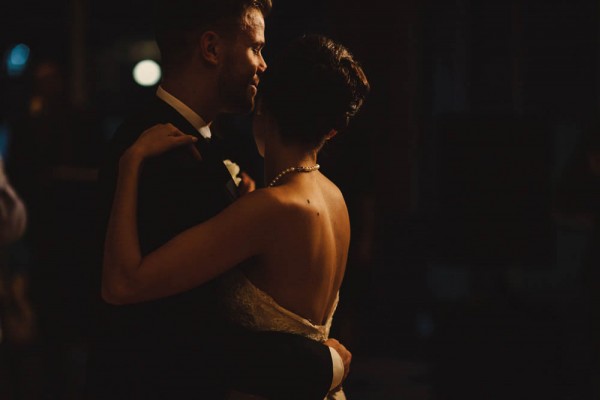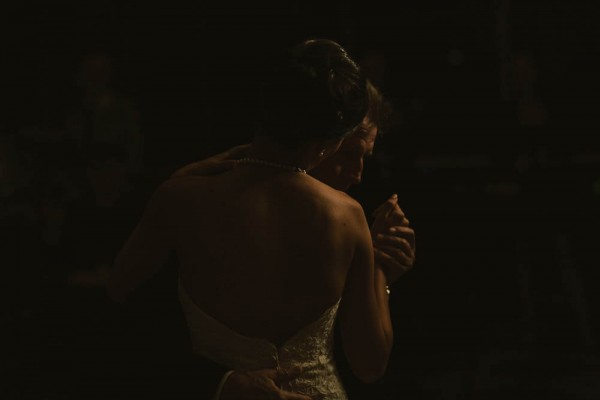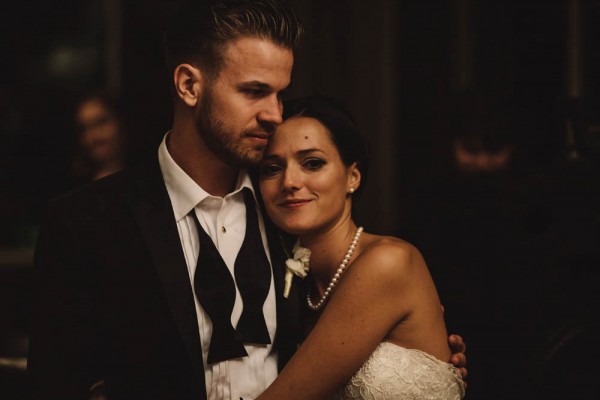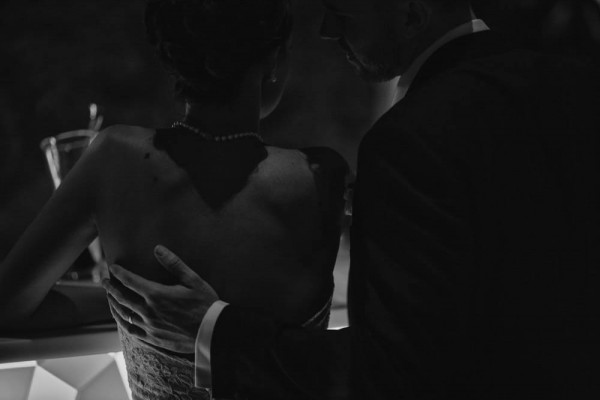 The Moments: "There is a Polish tradition where the bride and groom are presented with two shot glasses. One is filled with Vodka while the other is filled with water. Without knowing which one is which, they choose a glass and drink it. Who ever ends up with the Vodka shot is the head of the house. Luckily, Joey was the one who got the shot of vodka. Now when we are driving around and trying to decide where to eat, after about 2 minutes of the "I don't care you pick" game – I remind Joey he was the one who drank the vodka, therefore it's all on him.
Aside from Joey getting the shot, there is a huge conspiracy that I was the one who actually go the shot because the photo following it shows me with a bitter face. The only reason for this is (and no one believes me. which is hilarious) is that you have to throw the empty shot glass over your shoulder and it must shatter all over the floor. YIKES!"
The Couple Recommends: "Lukasz Bak. I knew from the moment I saw his website that he was the only photographer I would allow to be there. His has a fantastic way of capturing each moment as it happens. Not only were we able to relive the moments when we looked at all of the pictures from the wedding – we were also able to relive the emotions too."
The Wedding Team:
Photography – Velvet Studio
Ceremony Venue – Palace on the Isle
Reception Venue – Belvedere Restaurant in Warsaw
Officiant – Poland Weddings
DJ – Mega Voice
Wedding Dress – Kleinfeld Bridal
Thank you to Sandra and Joseph for sharing your special day with Junebug, and to Velvet Studio for these gorgeous images. For more Polish wedding inspiration, don't miss Kasia and Miguel's elegant Polish wedding.