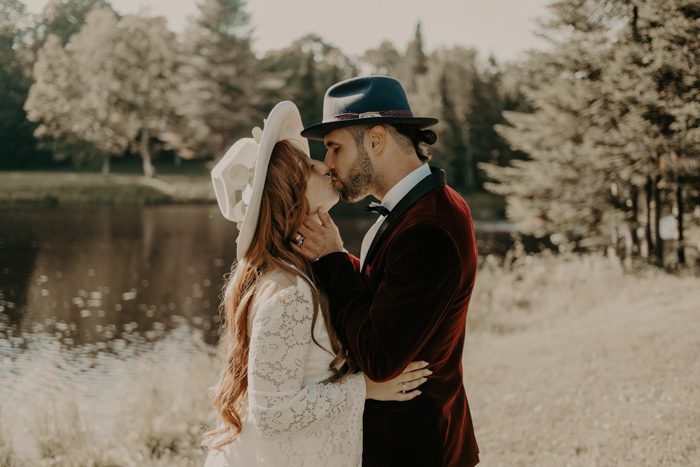 "I like the night. Without the dark, we'd never see the stars." Anyone else already catching major Bella-and-Edward-style feels for Chloe and Dany's gorgeous Twilight inspired wedding?! There's no denying these two had a vision for their attire; just look at how flawless Chloe looked in her custom, bell-sleeved Le Chateau dress and floral-covered Fumile Chapelier hat. We also are cheers-ing to their vision for a vintage, boho twist on the day — complete with the most incredible handmade ceremony arch, dreamy lounge seating, and long harvest tables all styled and provided by Le Coeur Boheme. There's even more goodness to this Twilight inspired wedding day, including breathtaking florals by Kyoto Fleurs, a delicious looking cake and dessert table by Little Leah's Kitchen, and Le Smoking BBQ's adorable camper food truck, all captured by the talented Valerie Gay Bessette!
The Couple:
Chloe & Dany
The Wedding:
Golf L'oasis, Brownsburg Chatam, QC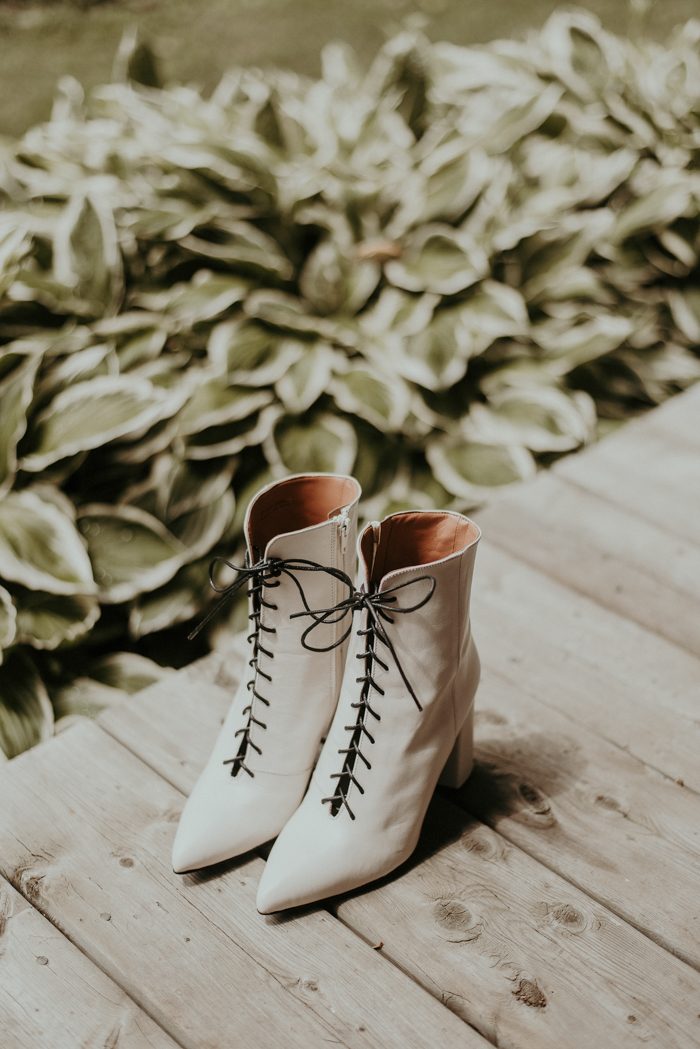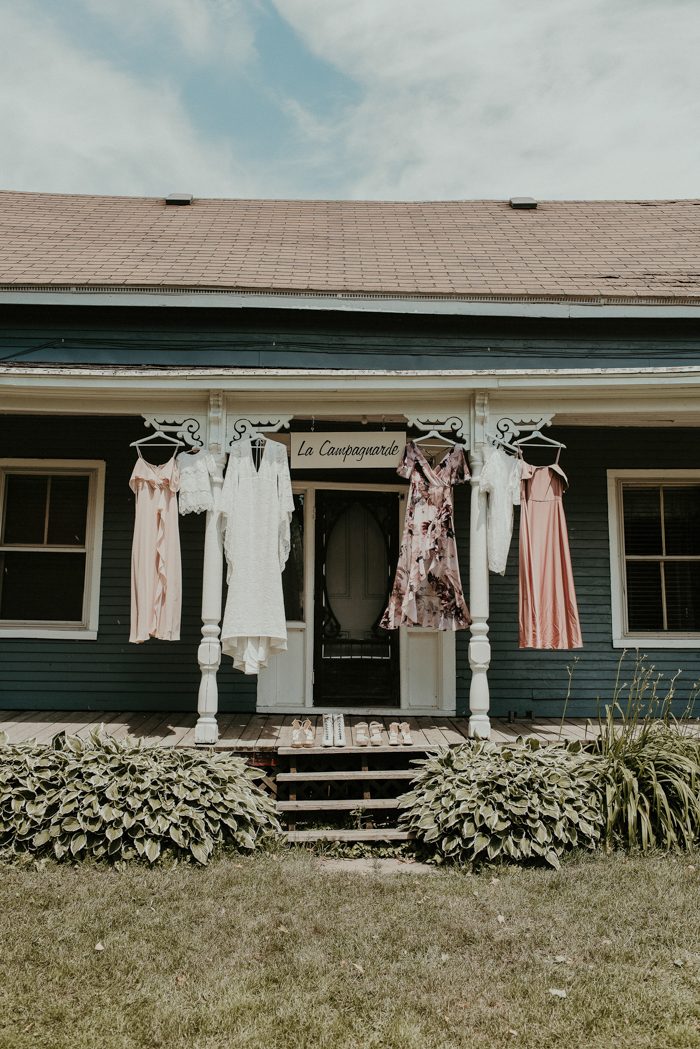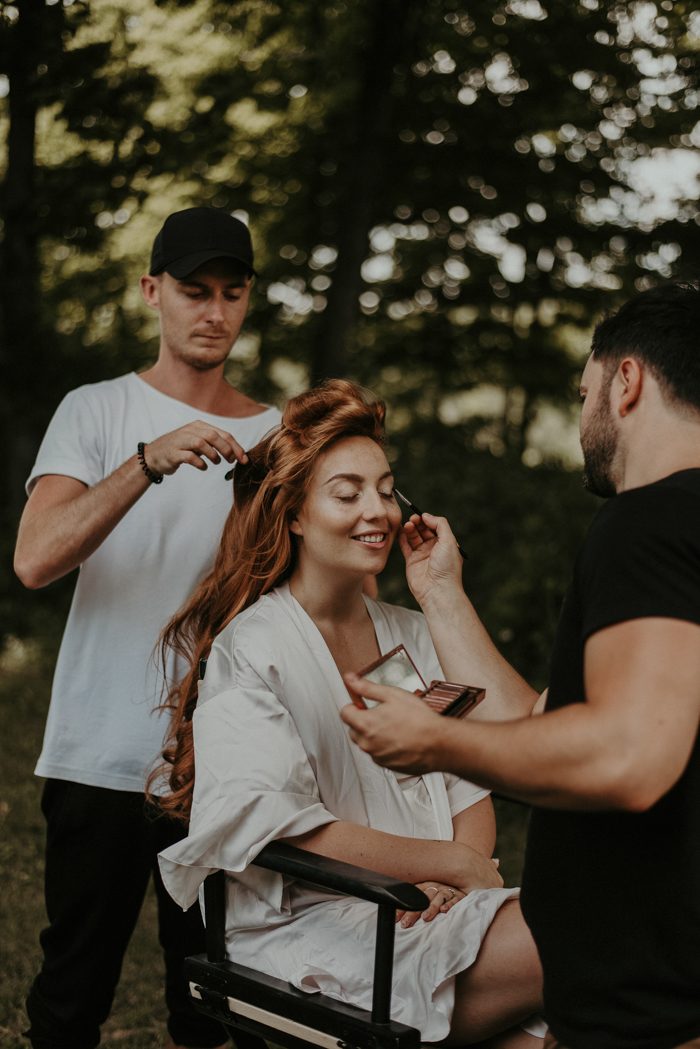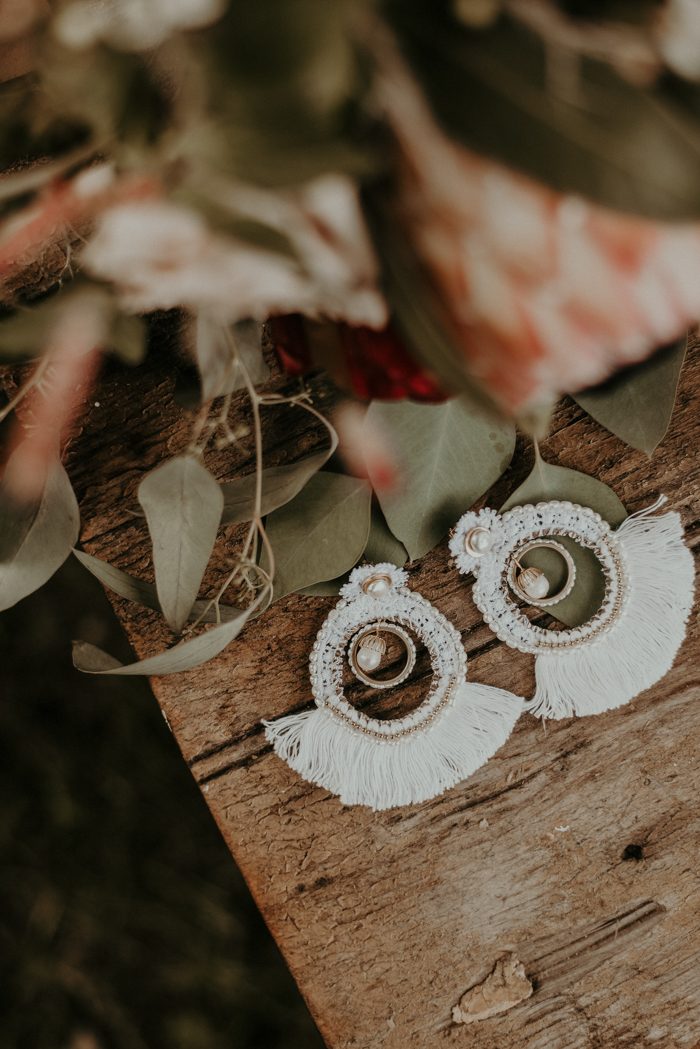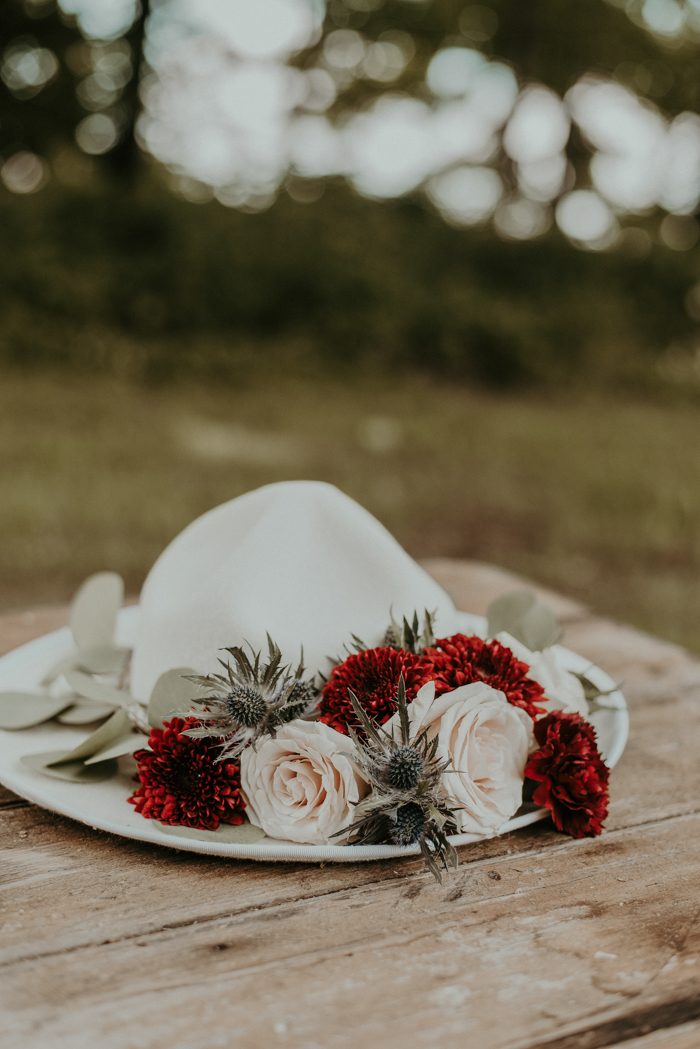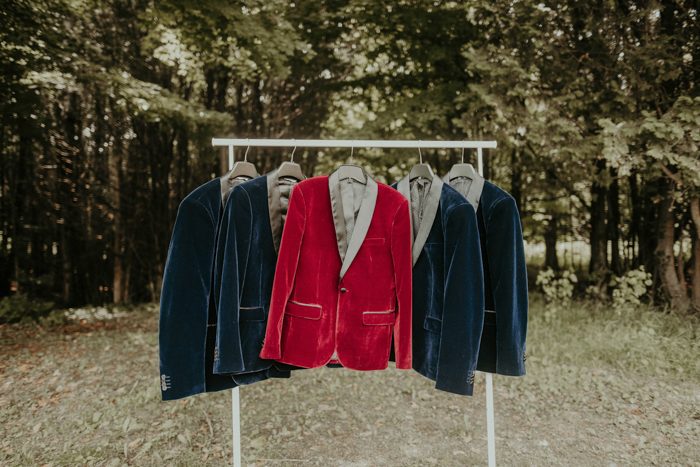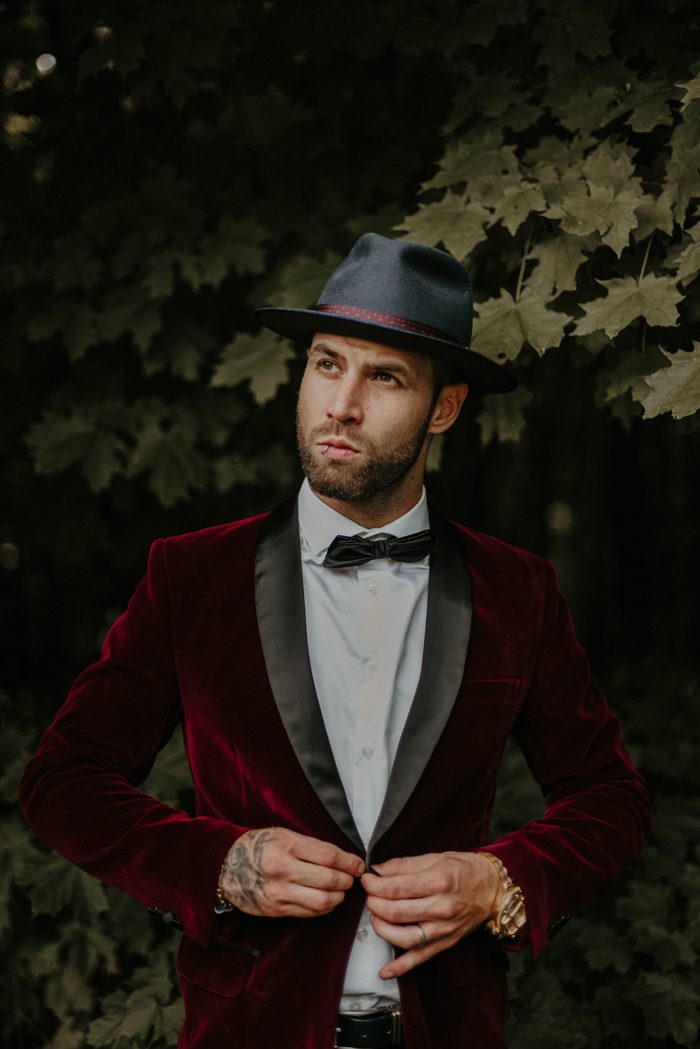 Our inspiration was the wedding of Edward and Bella in Twilight. This amazing vibe with a lot of flowers, in the forest, a little bit dark, that was exactly was we were expected but with our own touch of course! I'm a bohemian at heart and my husband really love the vintage twist! I think at the end it makes a great fit!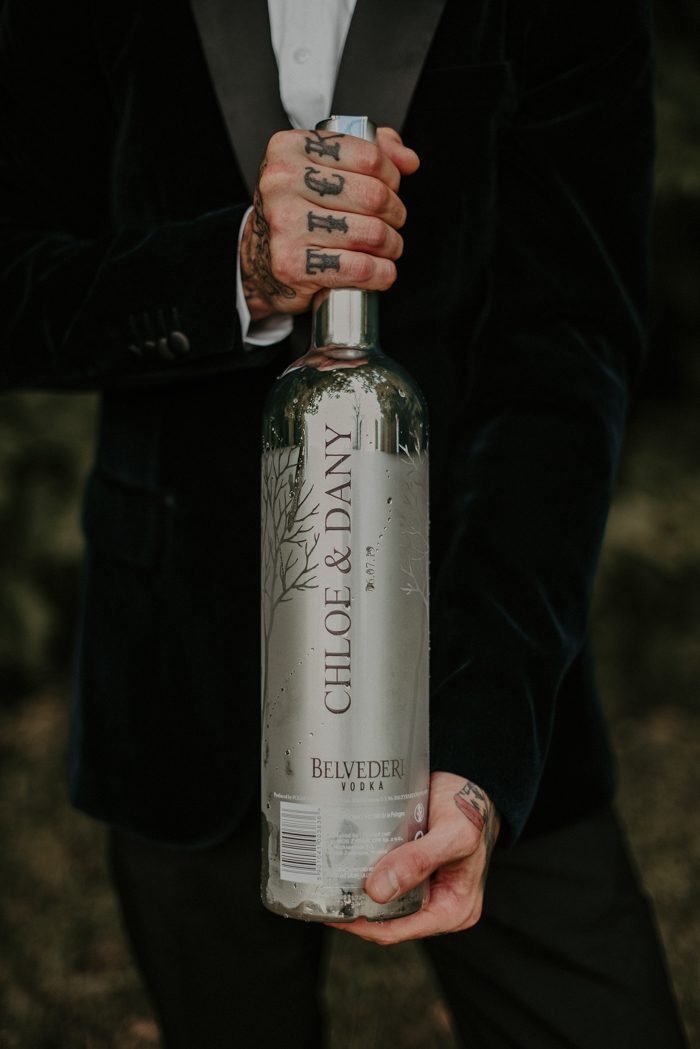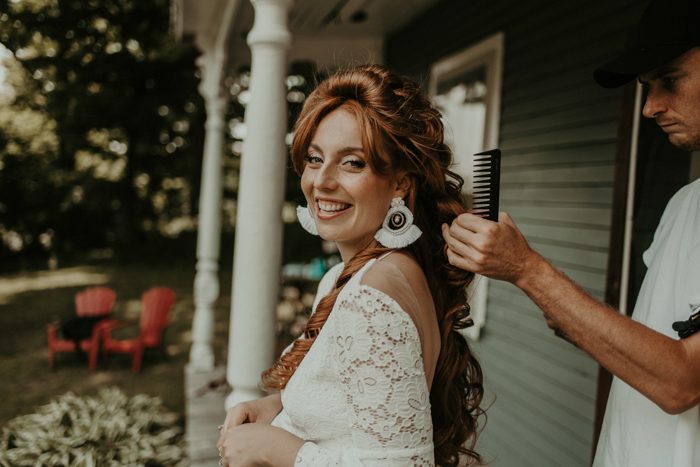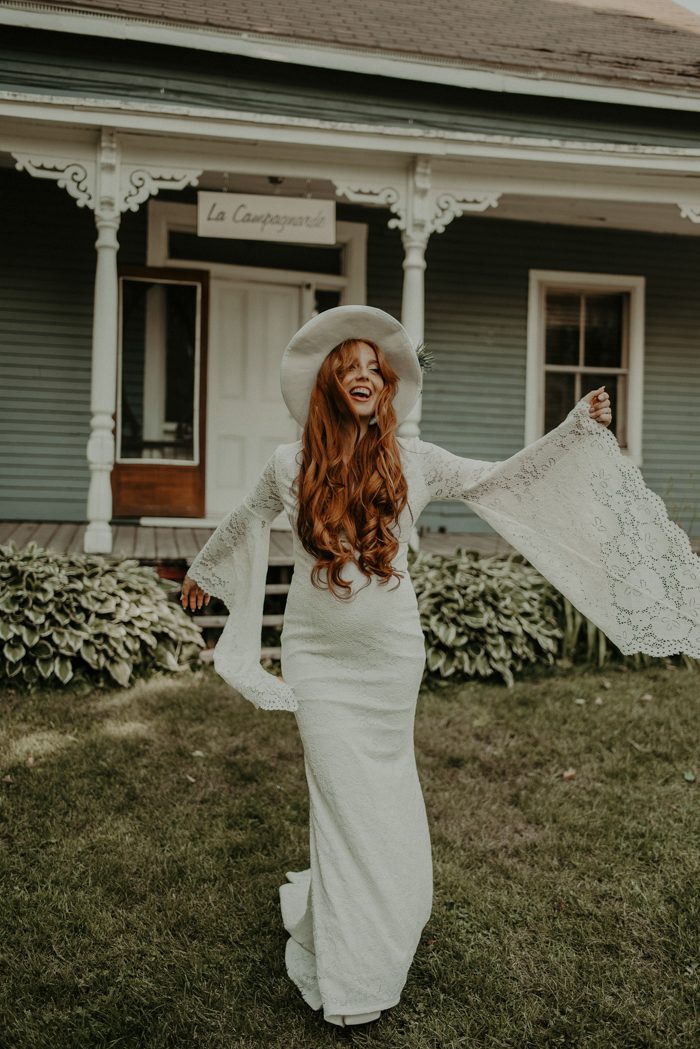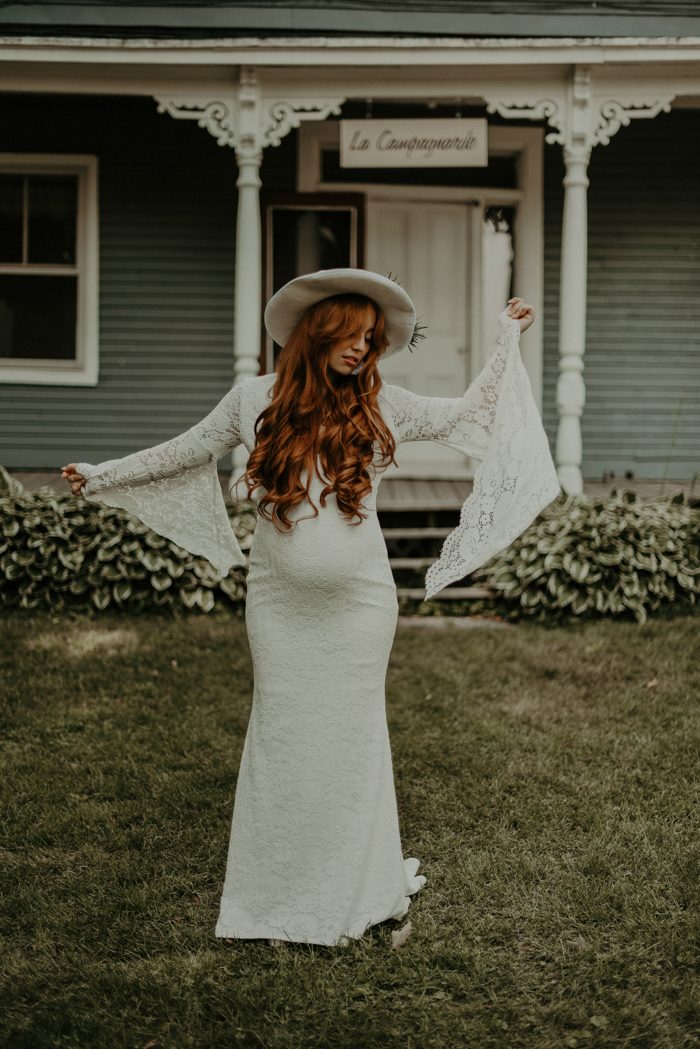 Because I like to stand out and that I don't like to do like anyone else, I decided to get married with a hat and no veil. It was fitting better with the boho vibes I wanted and Kyoto Fleurs added a few flowers to my hat to make it even better. For my dress, because I was pregnant, I had the chance to collaborate with Le Château who made a custom dress just for me. I wanted to have long and big sleeves and the designer did such a great job! I totally fell in love with this unique and amazing lace dress to show my little 26 weeks baby bump!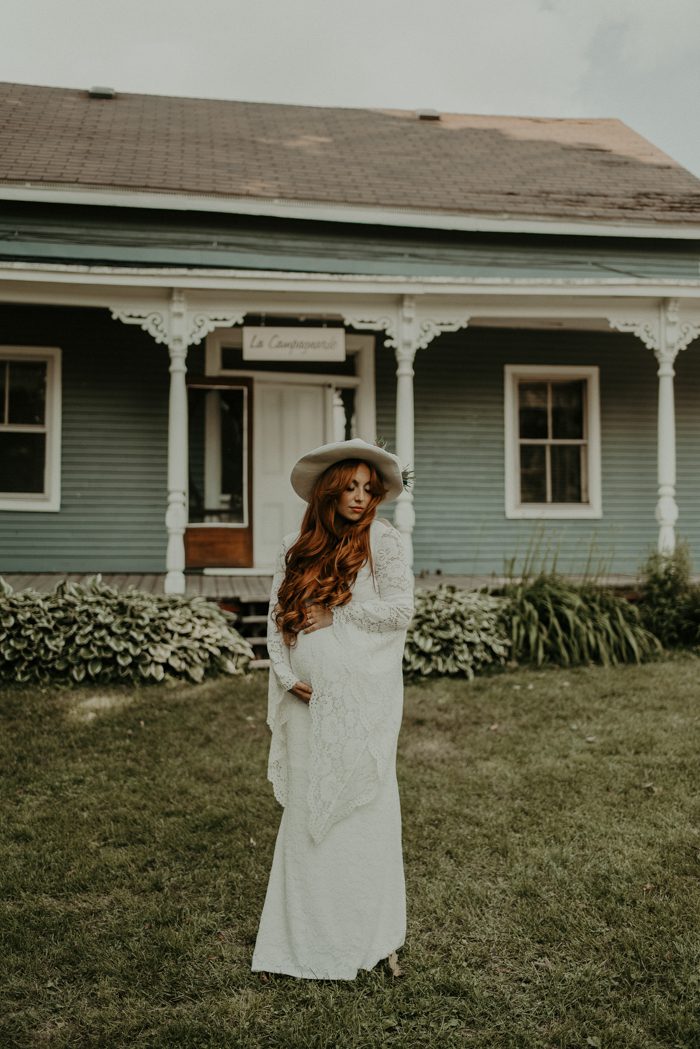 There was so many little moments that makes this day memorable. Like the first look with my dad. Such an amazing idea. I was seeing myself as a little girl, a little daddy's girl, who needed the approval of her dad to continue by her own and now walked hand-in-hand with the man of her life.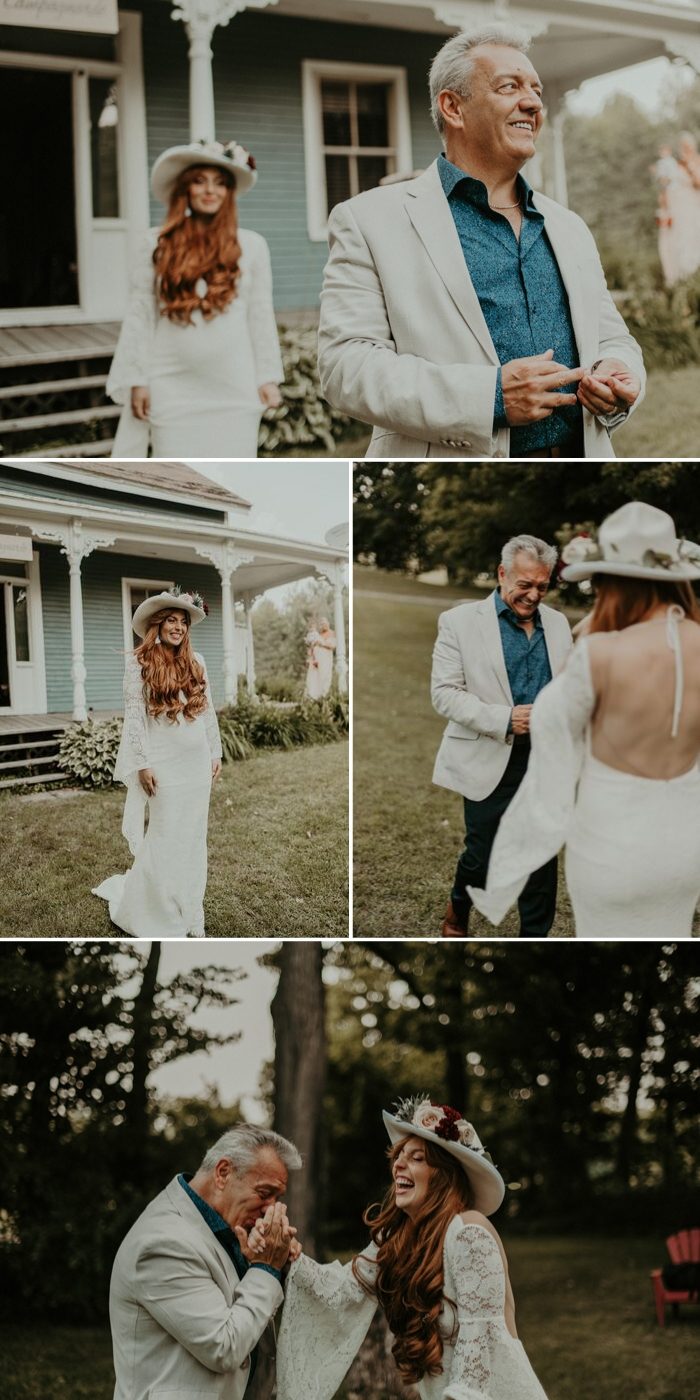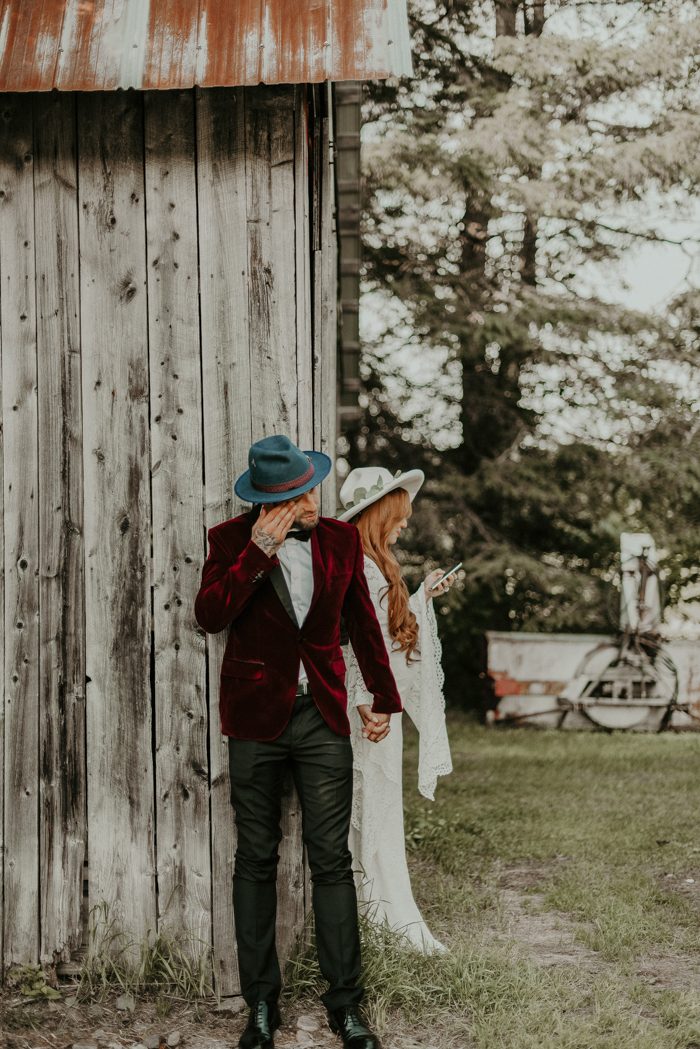 The hidden vows photo means so much. Because I didn't have the chance to see his reaction in the meantime, it's good to see him smiling and crying while I'm reading him the vows, to see our connection, our love in our eyes even if we don't see each other, it's so powerful and meaningful!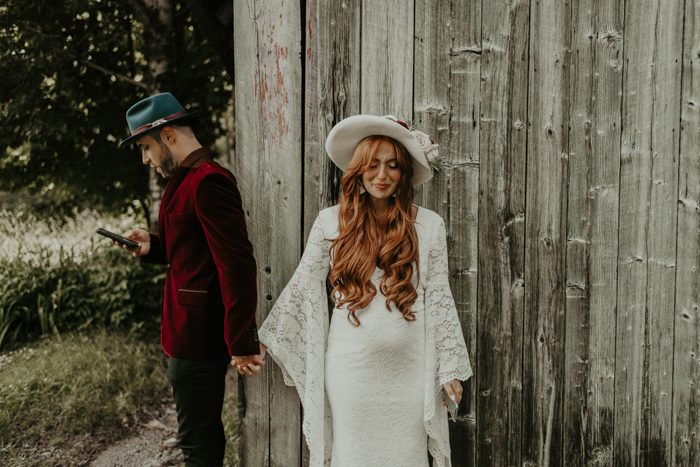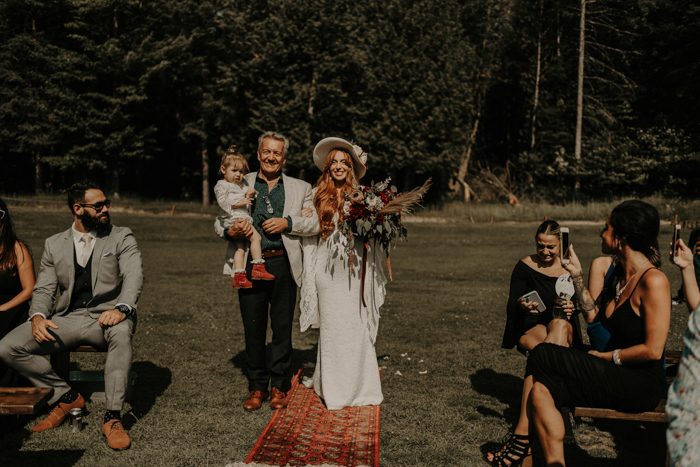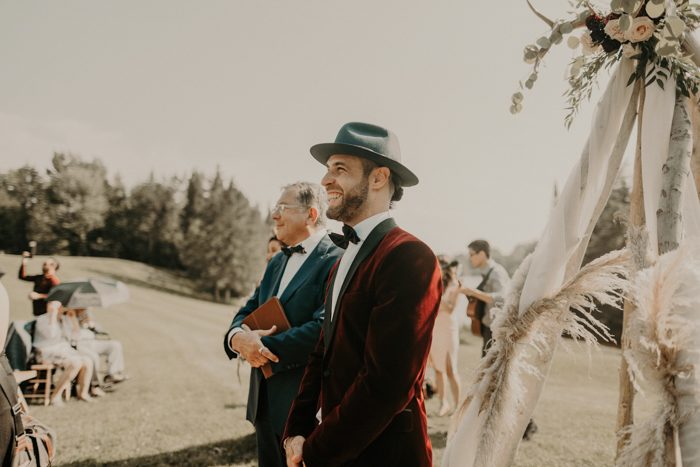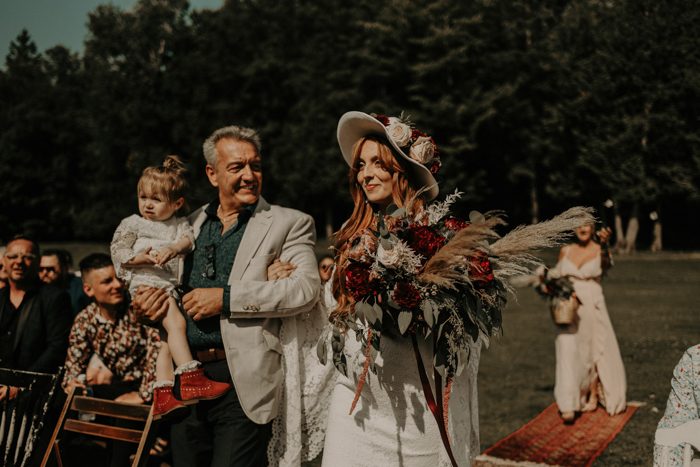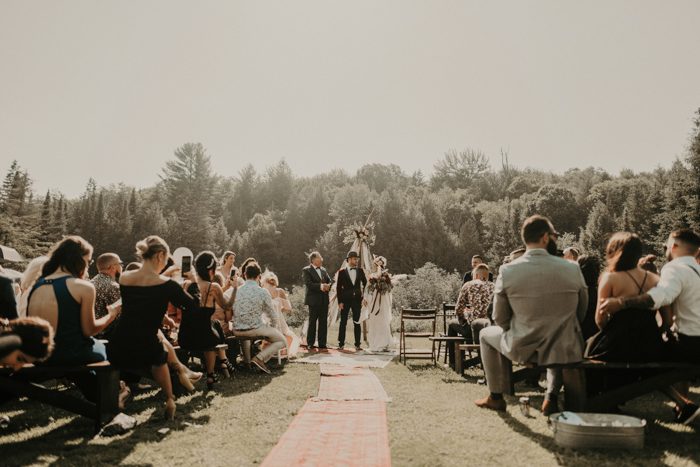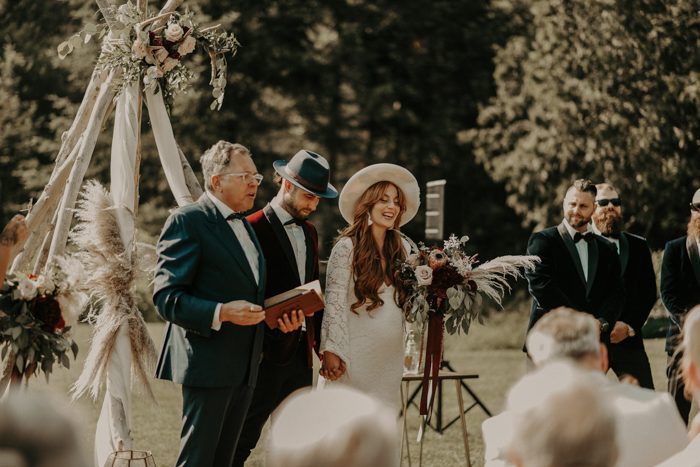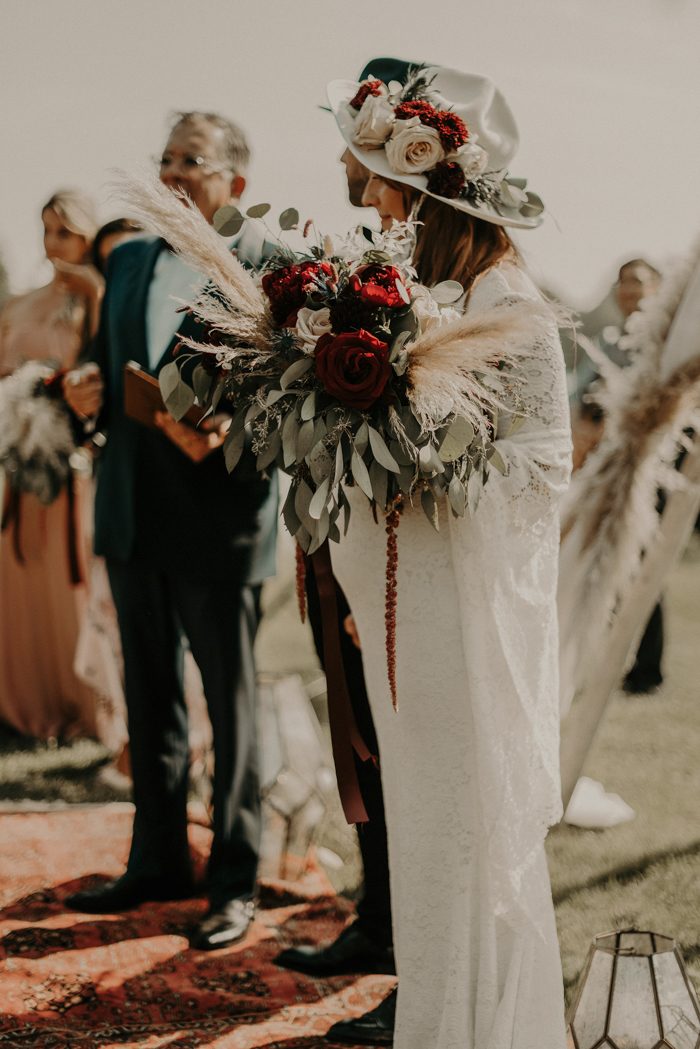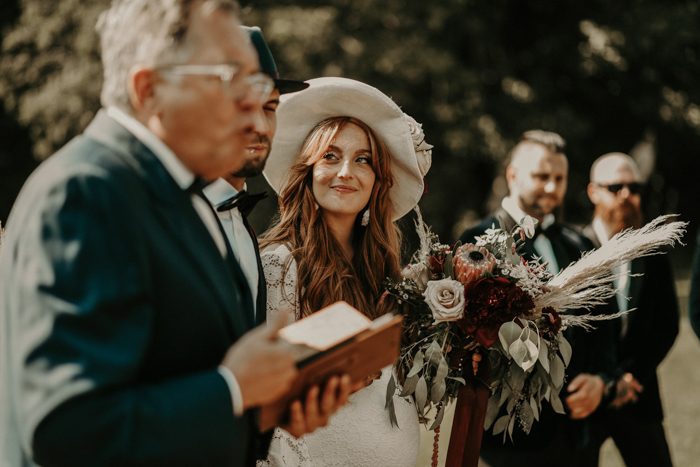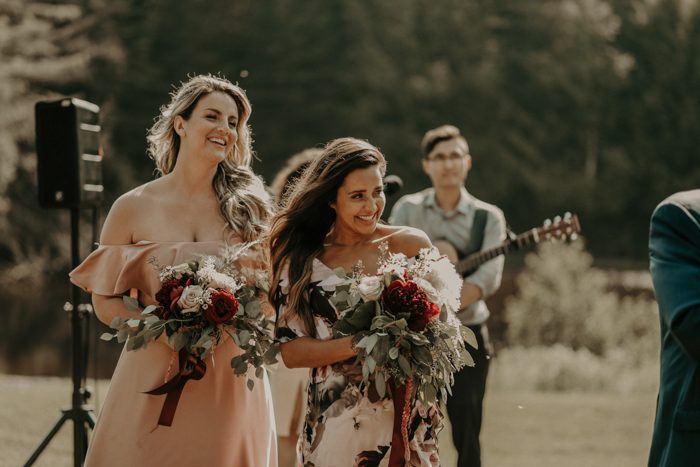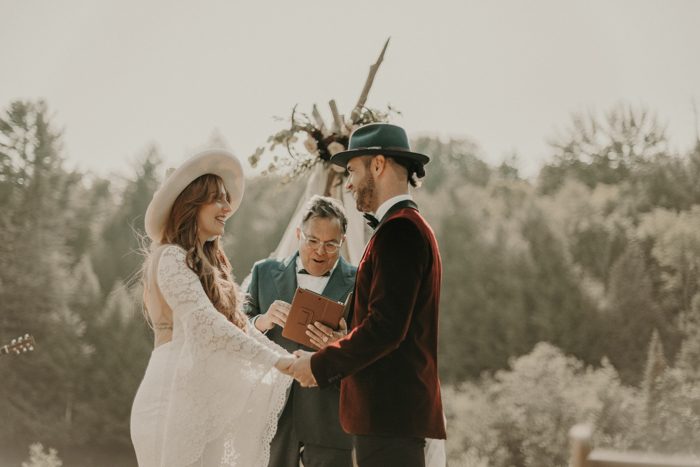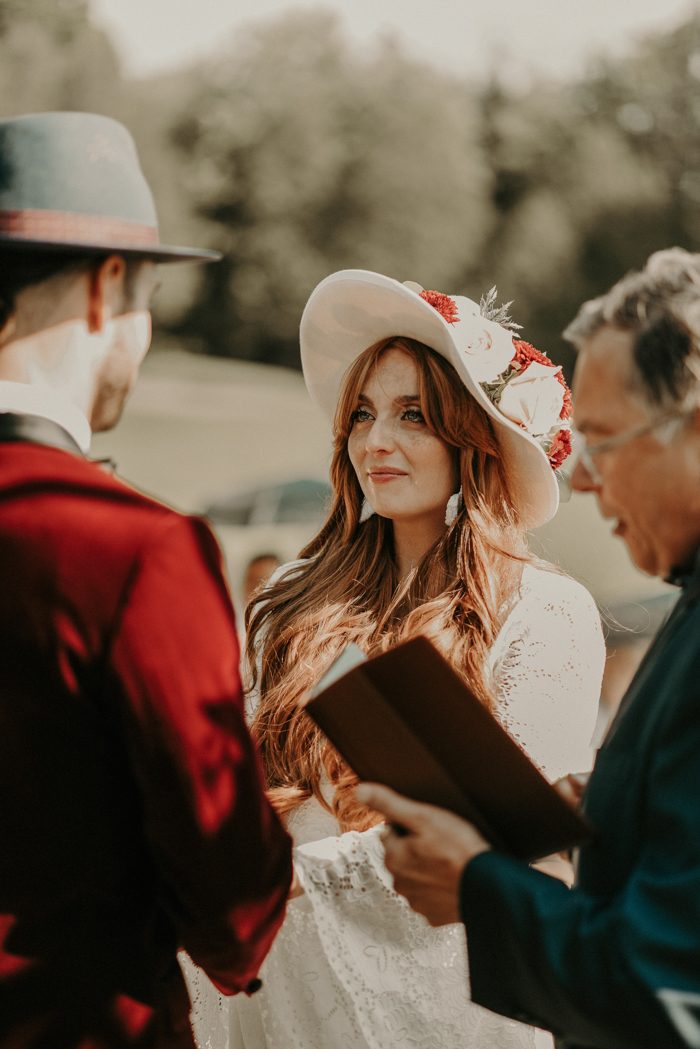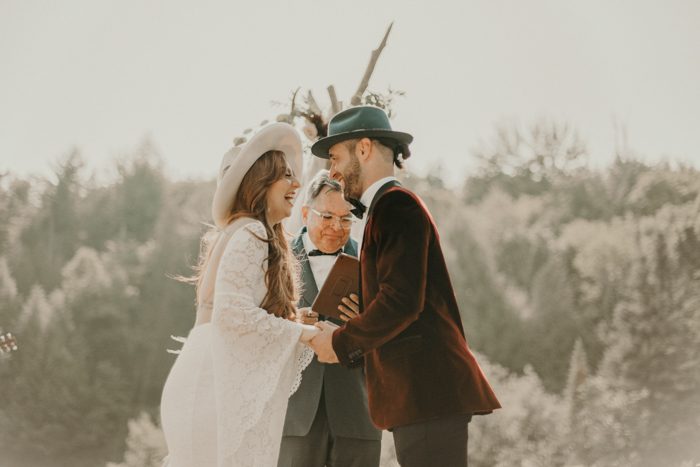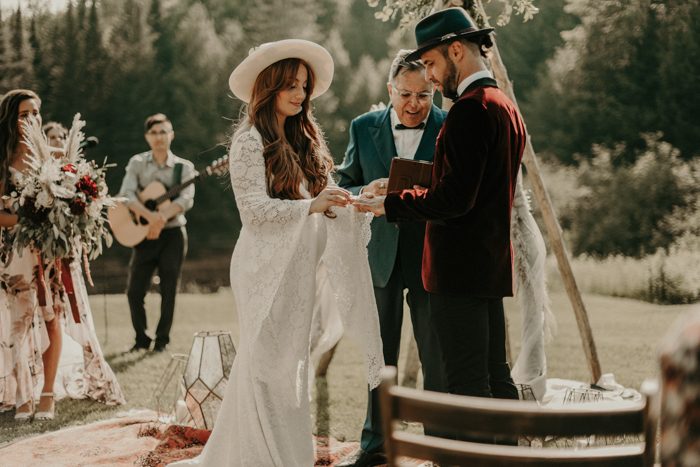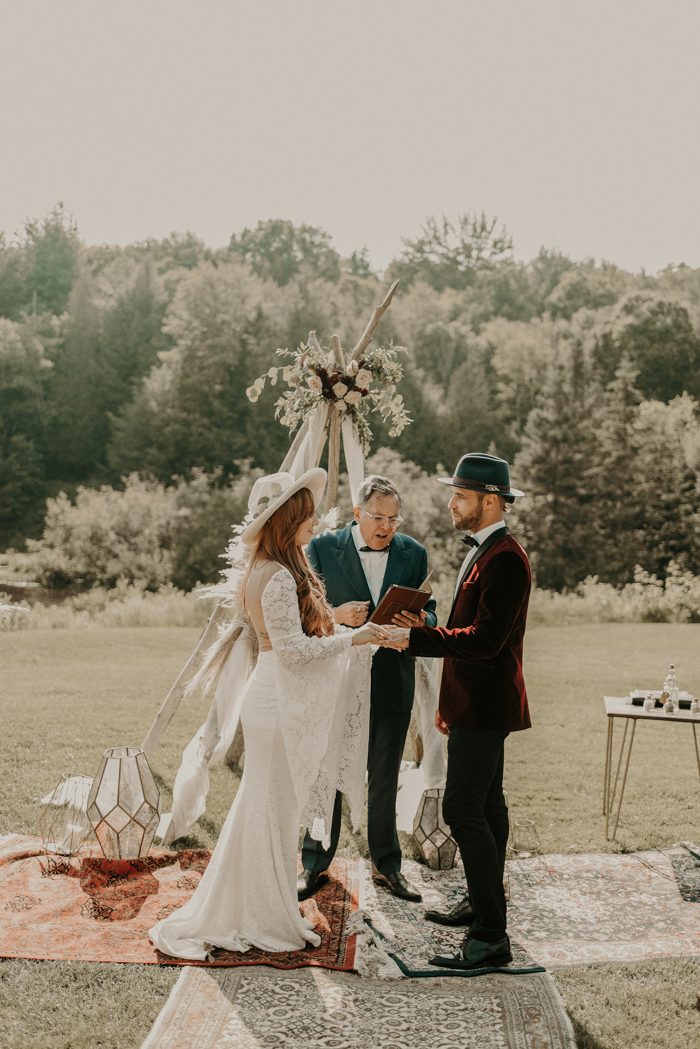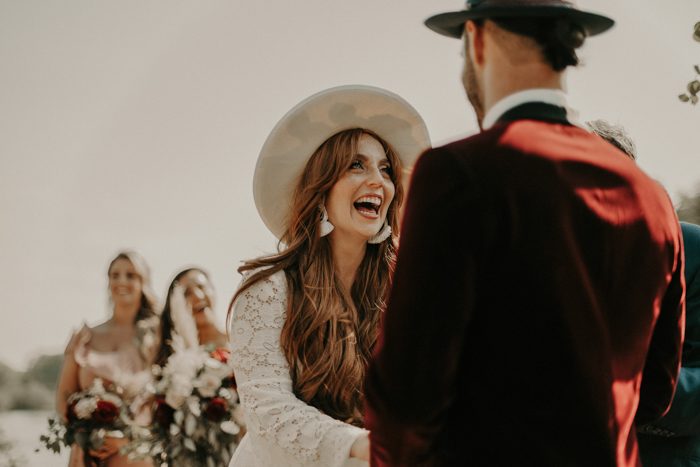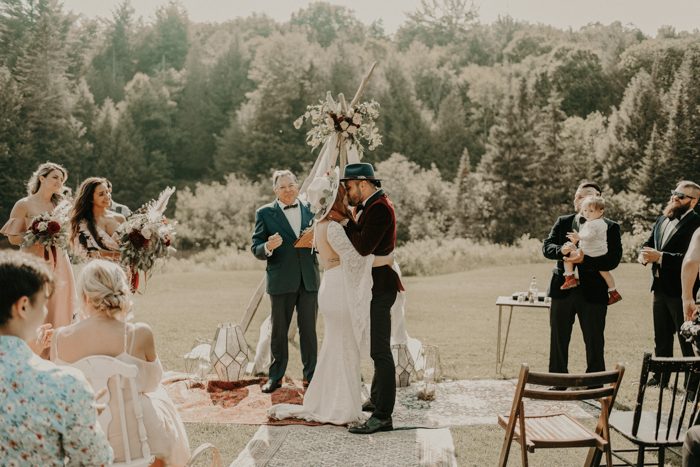 We included the sand ceremony to unite our family. Being pregnant was a real sign of life for us because we lost one child by miscarriage between our two little girls. Being pregnant at our wedding was the best feeling and was so significant for us. The sand ceremony was the perfect moment to unite our family forever!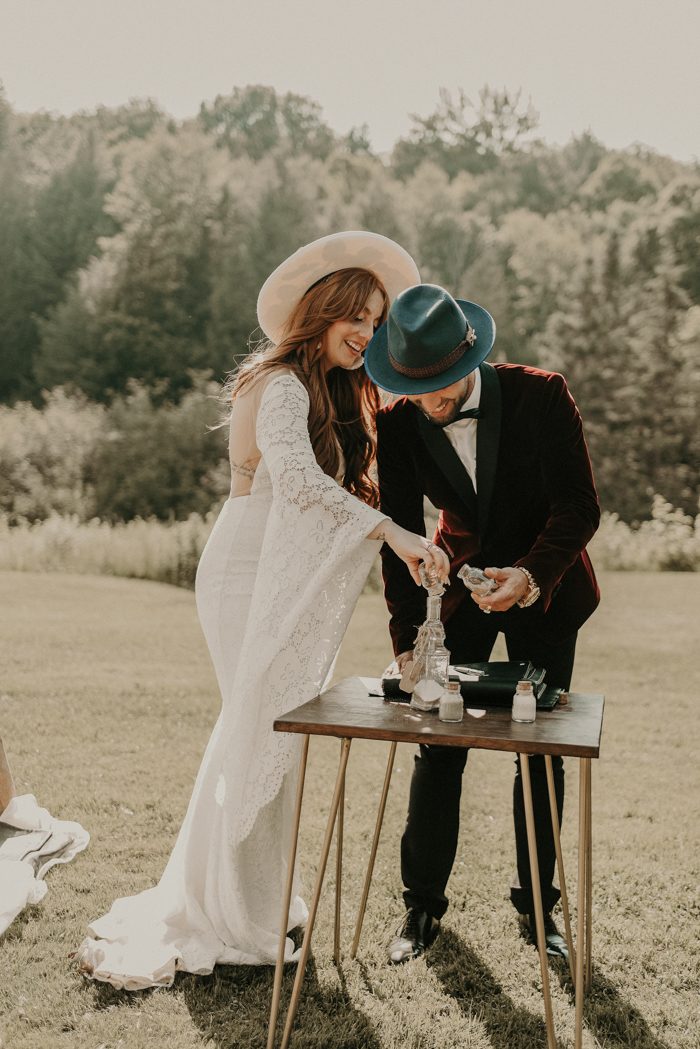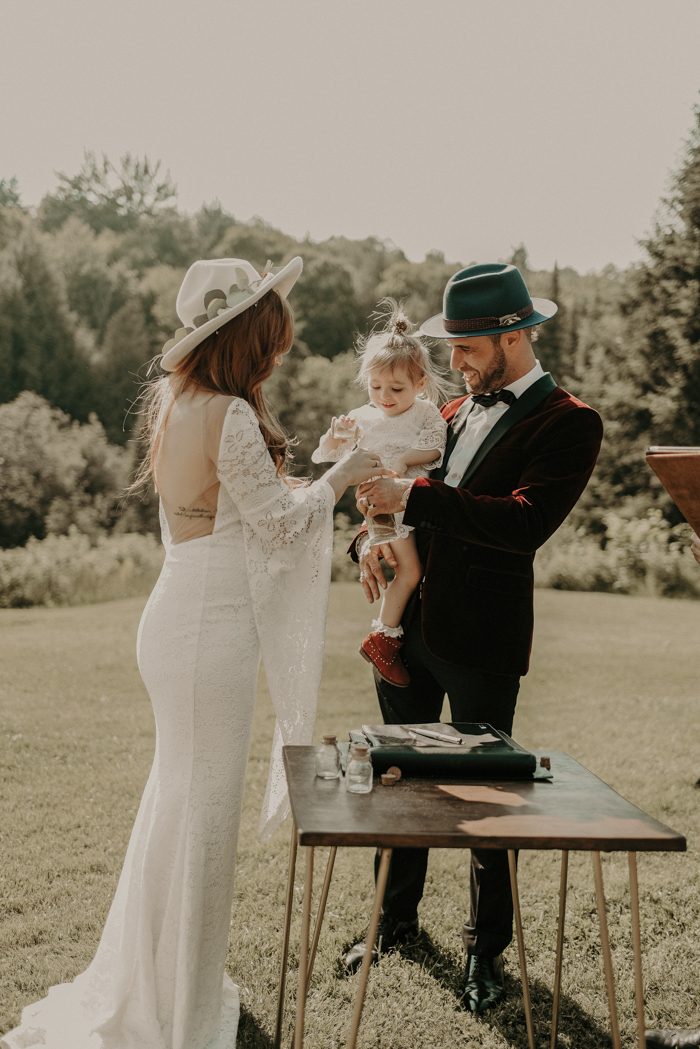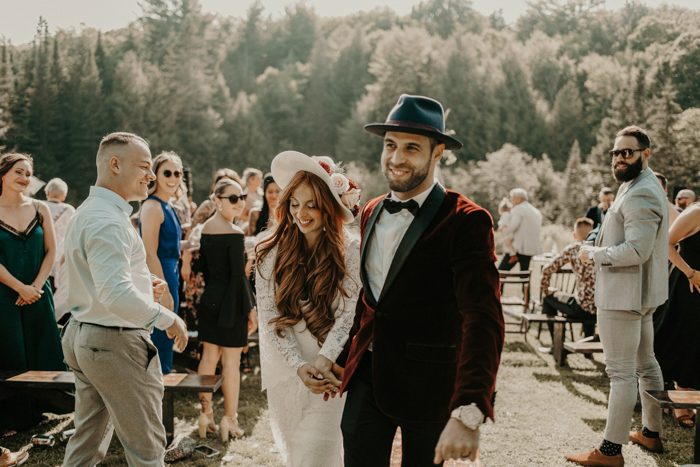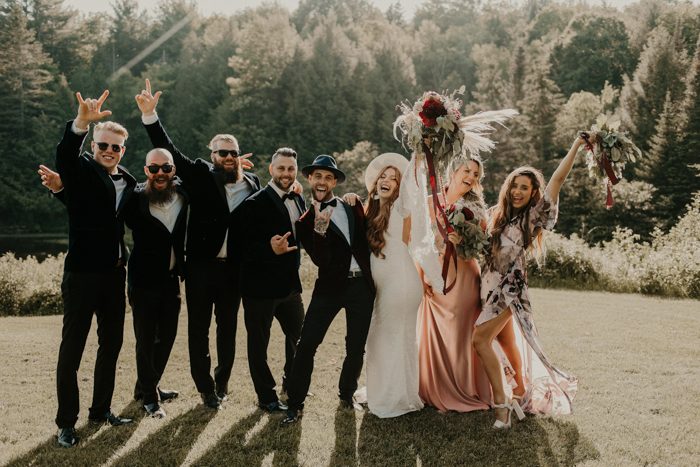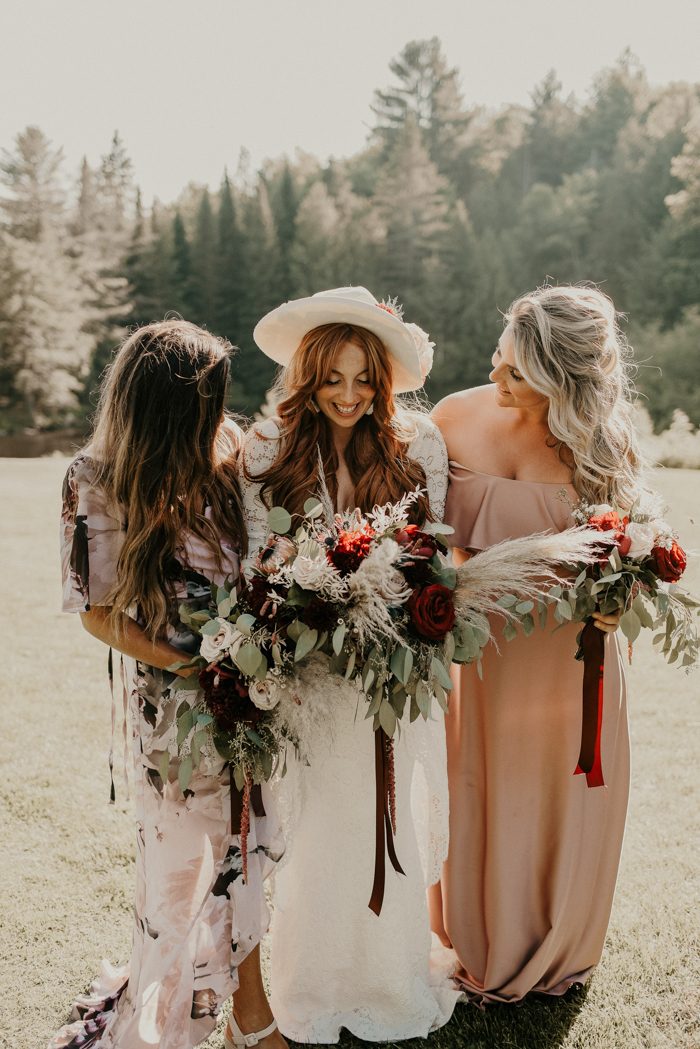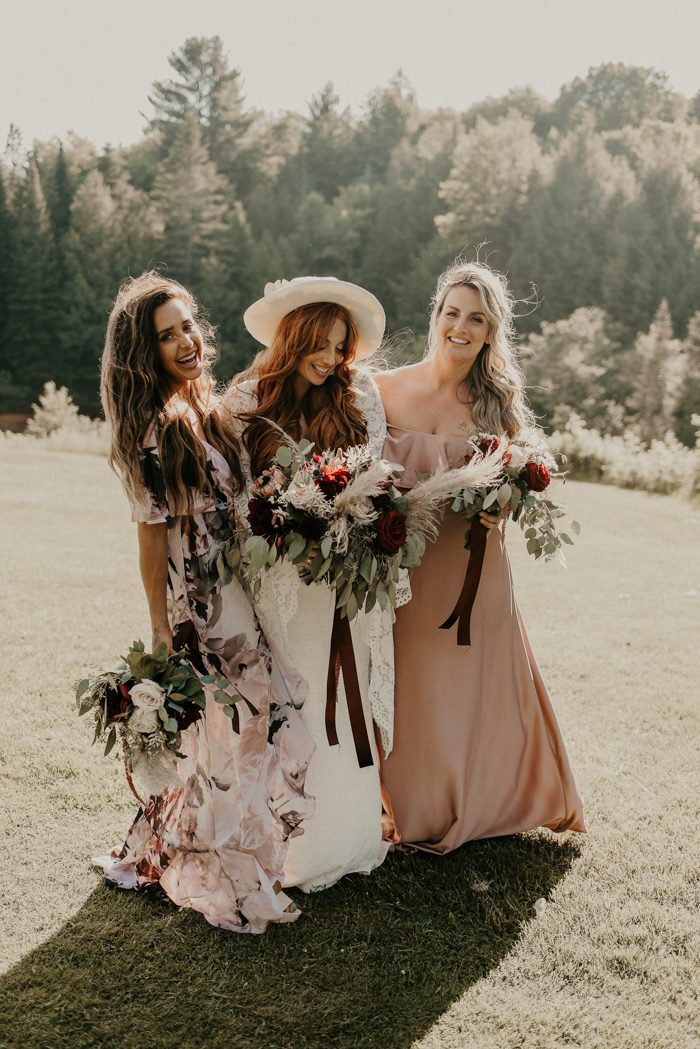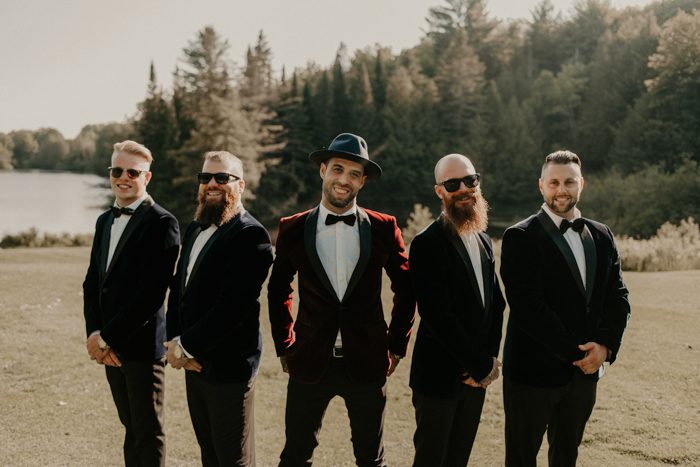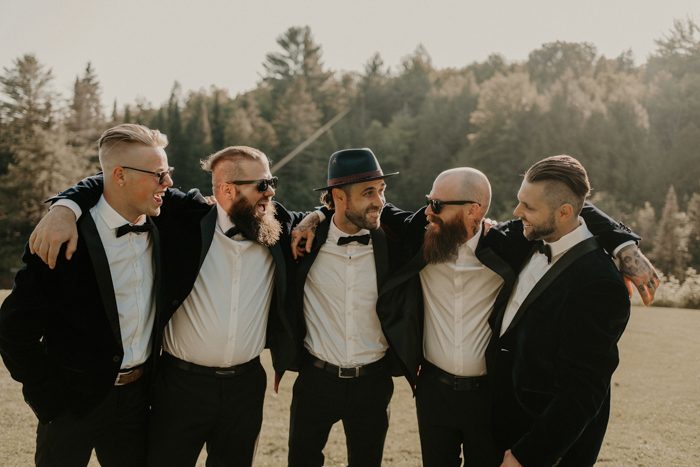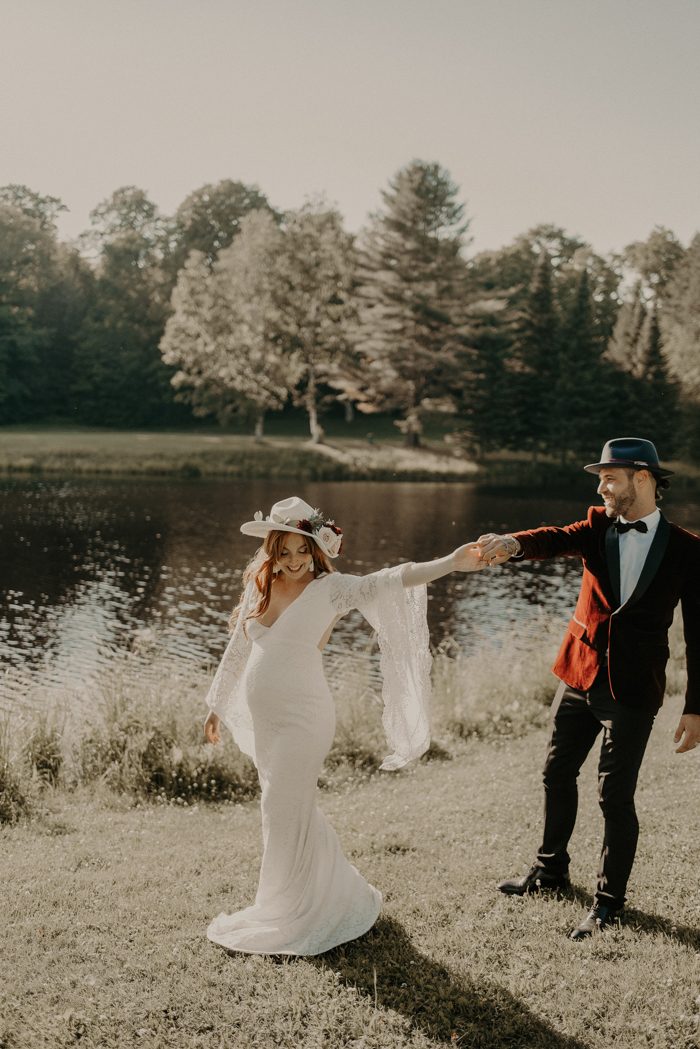 I've been working with Valerie for now more than 4 years. She's always been there for every moment, the good and the bad. So it was a perfect moment to have her not only as a photographer, but at first as a friend, part of our family!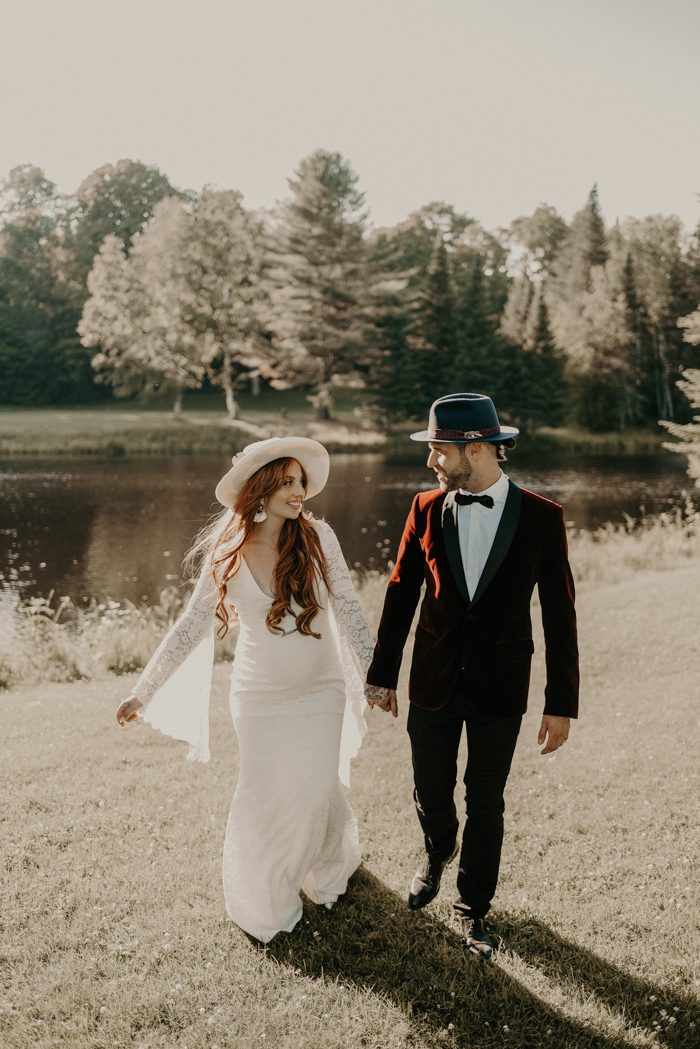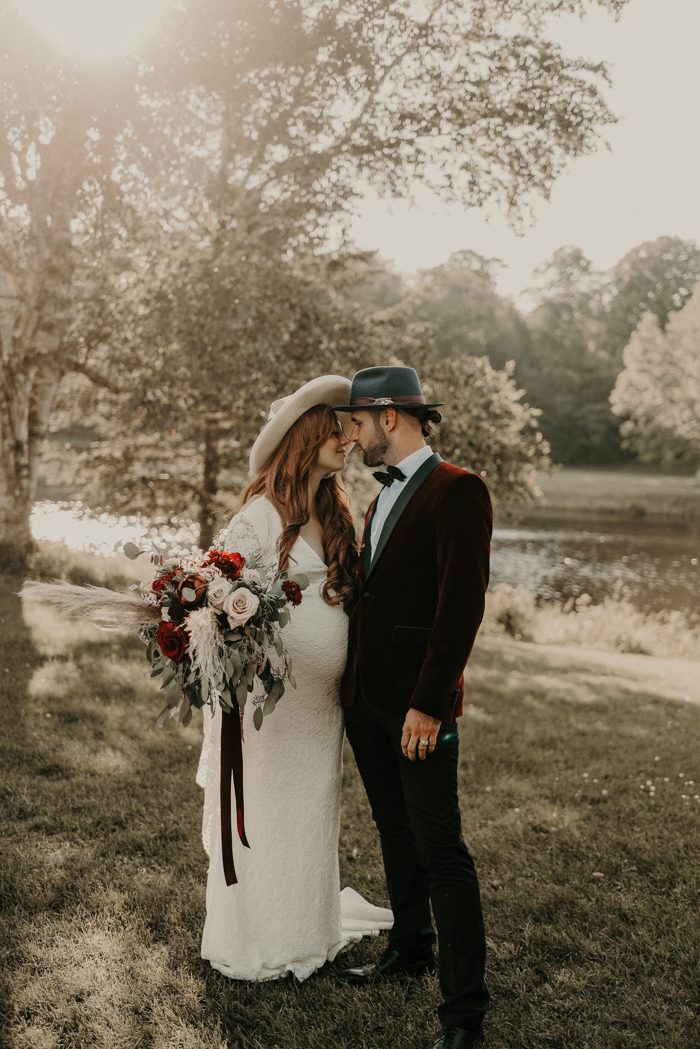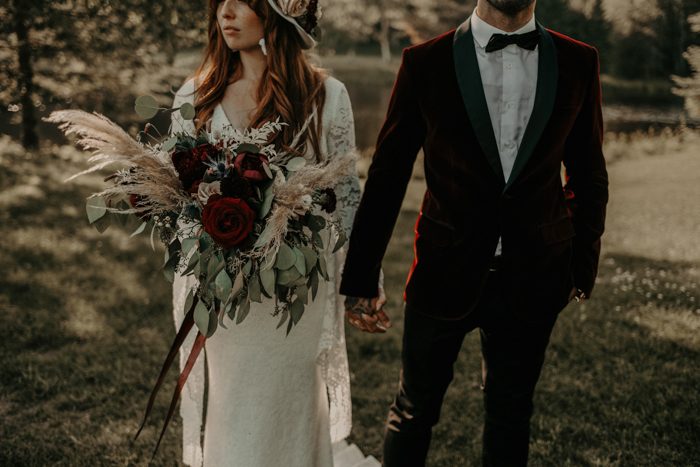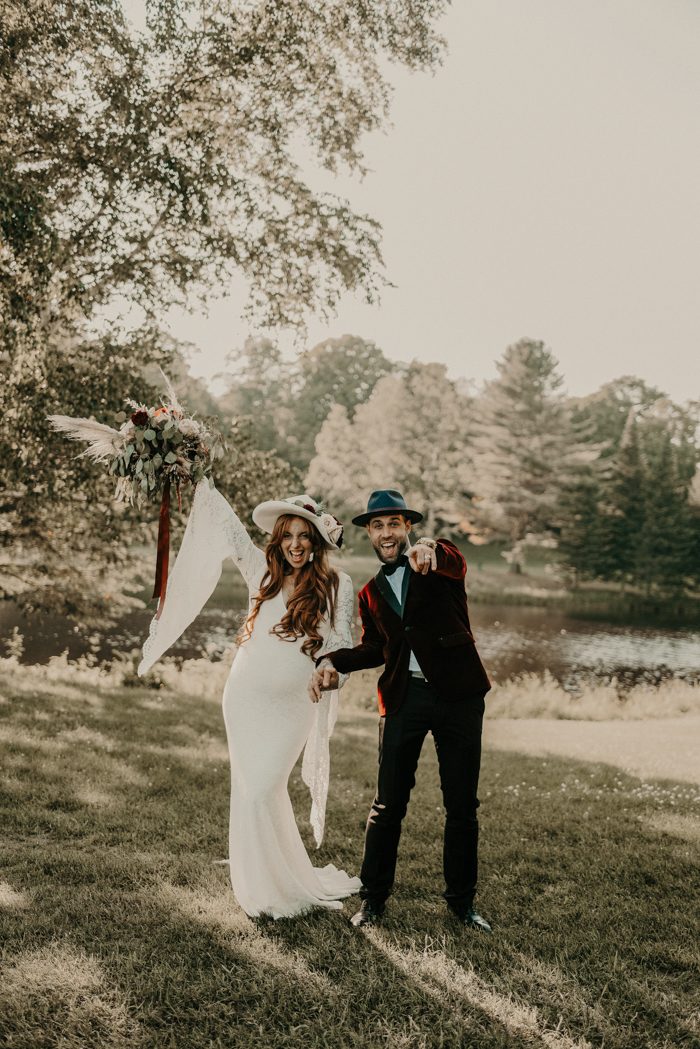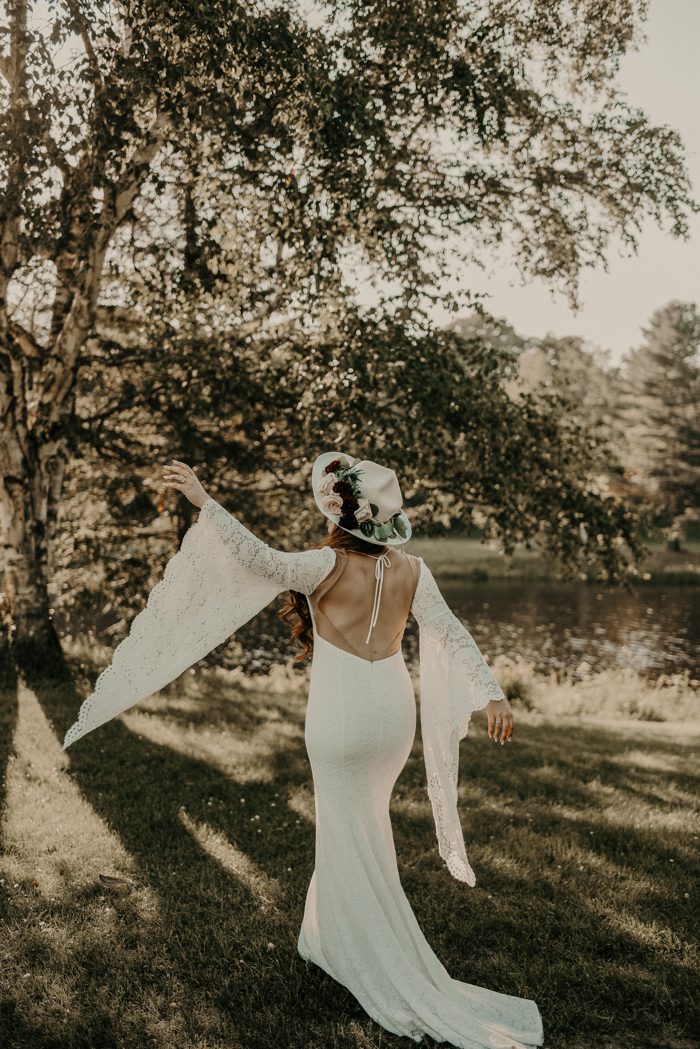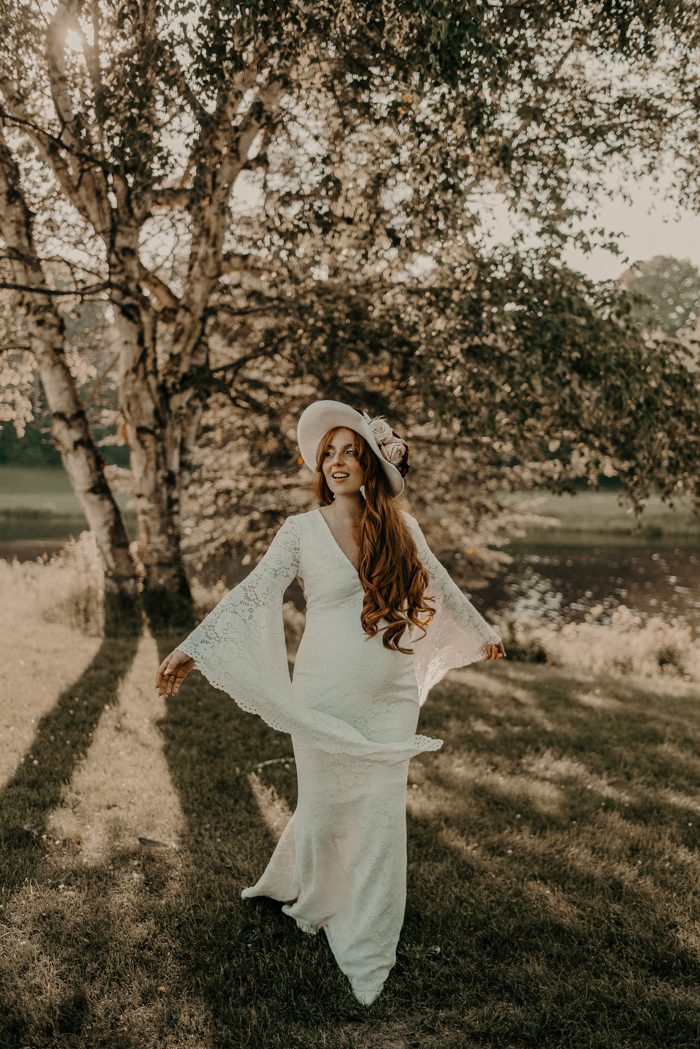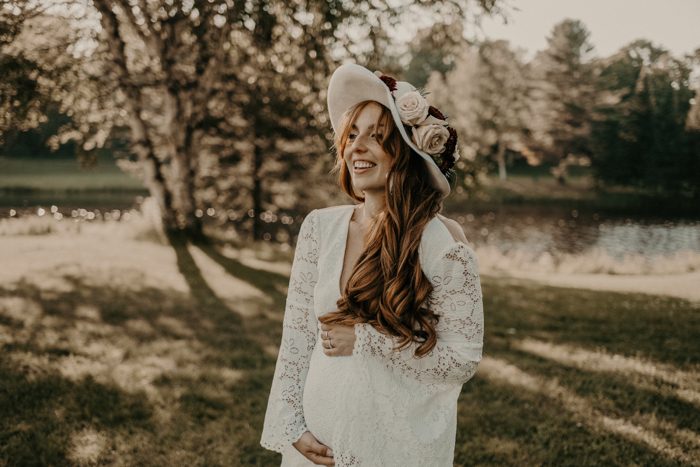 I discovered Le Coeur Boheme planning this special day. They truly stand out — while it was over 35 degrees (95 degrees Fahrenheit) outside, and they put together everything to make it even better than our expectations. Every details was there and even more. They did such an amazing job and this day was a real success and was even more magical because of them, because of their work, because of everything they did!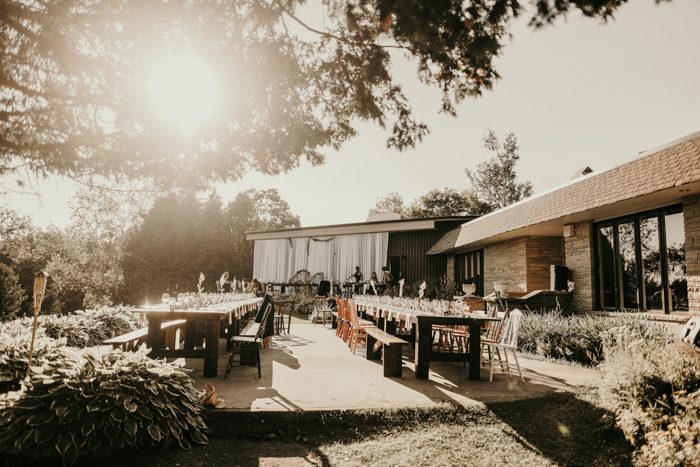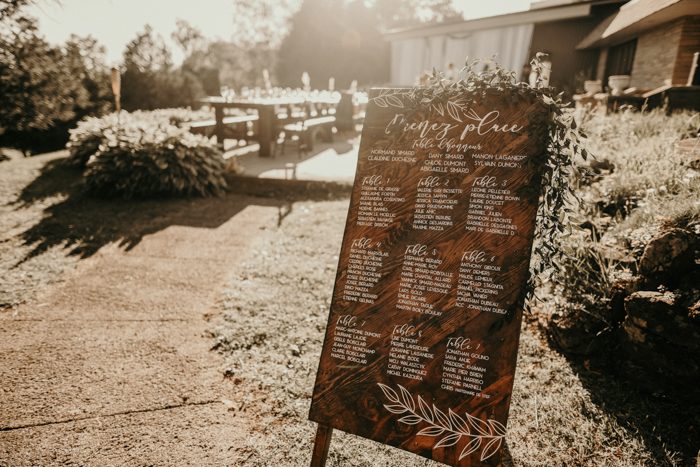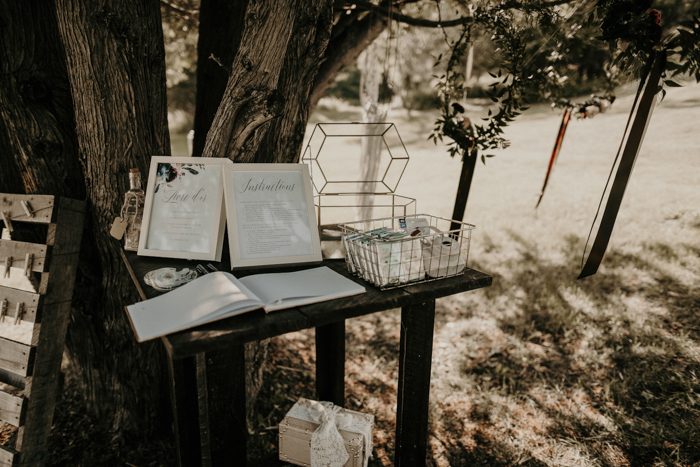 We decided to give our guests candles with a raw smells for them to reminder the wedding in the woods while burning it!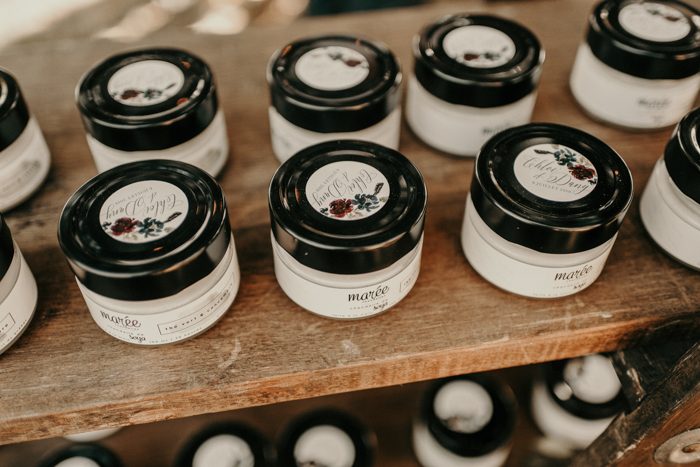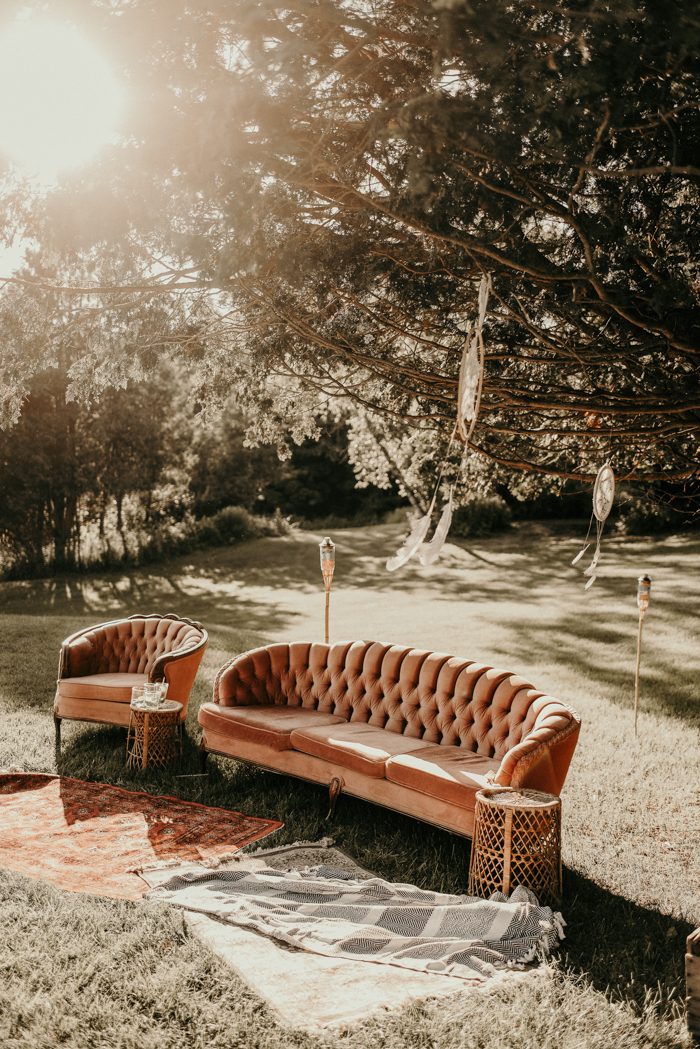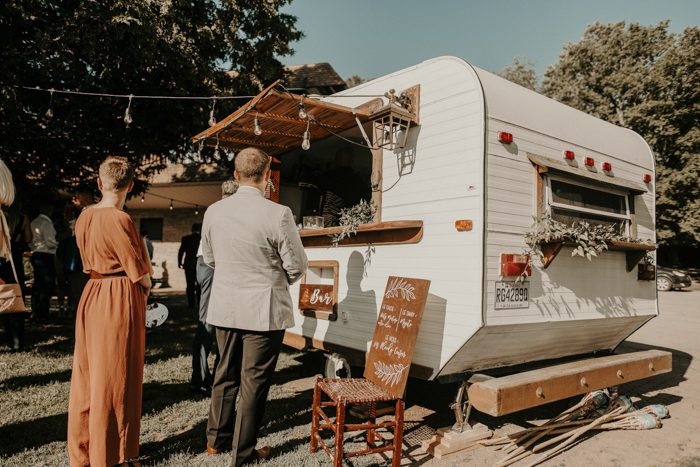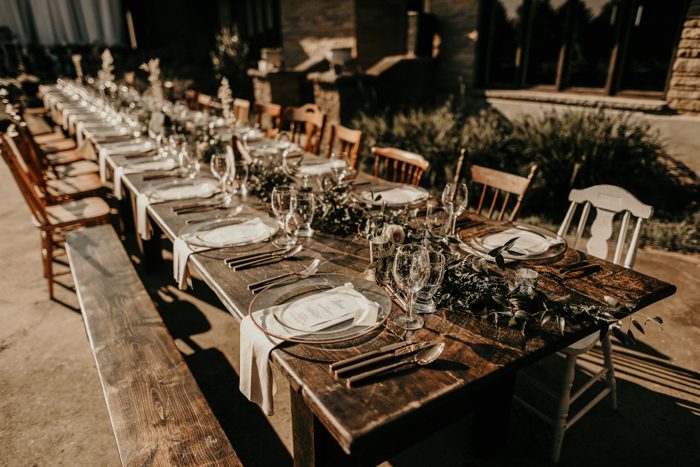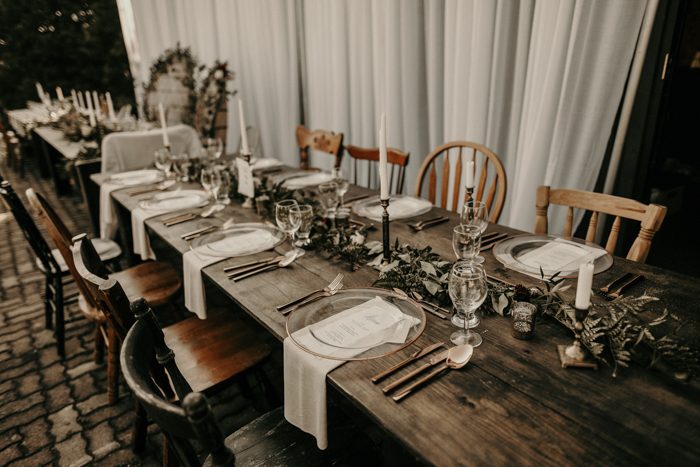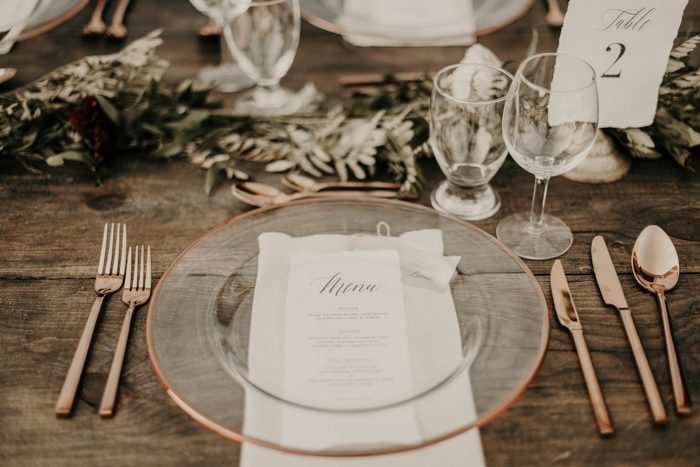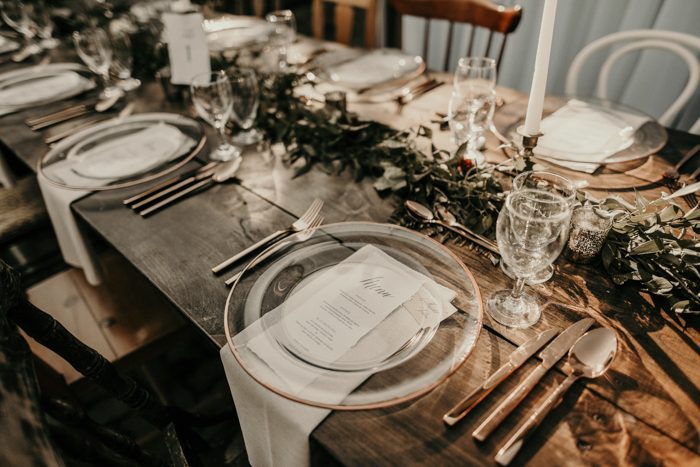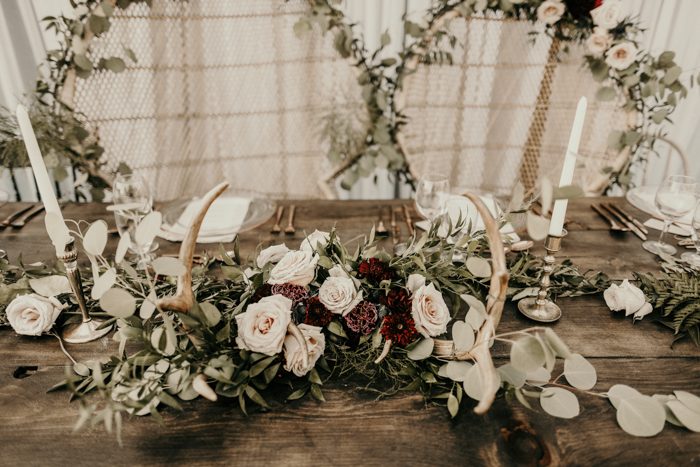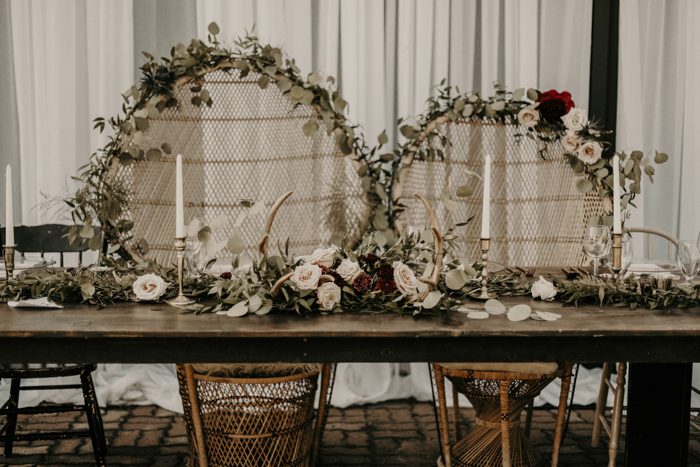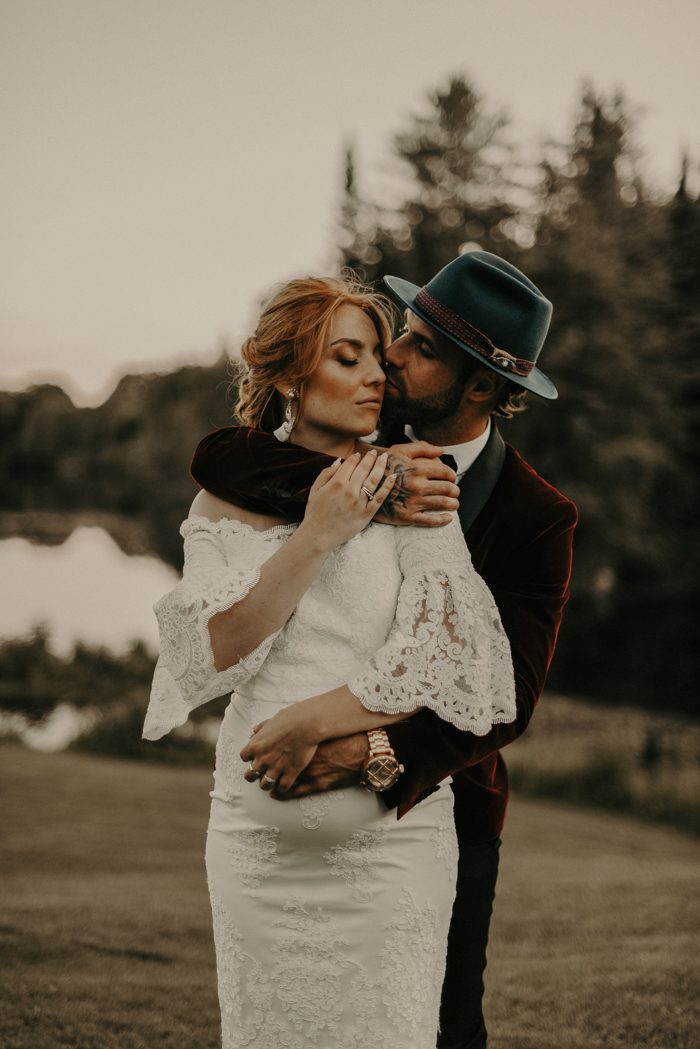 For my second look, I didn't wanted my dress to be in my foot all night long so I opt for a shorter one, but still in the boho vibes with the sleeves and also the lace. I decided to take of the hat, go darker for the makeup because it was the night and the hairstylist did an amazing braid on the back! Also, for my two looks, it's important to mention that everything's was made here in Montreal. The dresses by Le Château are made here, also my earrings were custom made by This Ilk and the hat is also custom by Fumile! I was really proud to wear "Made in Montreal" pieces to encourage local brands!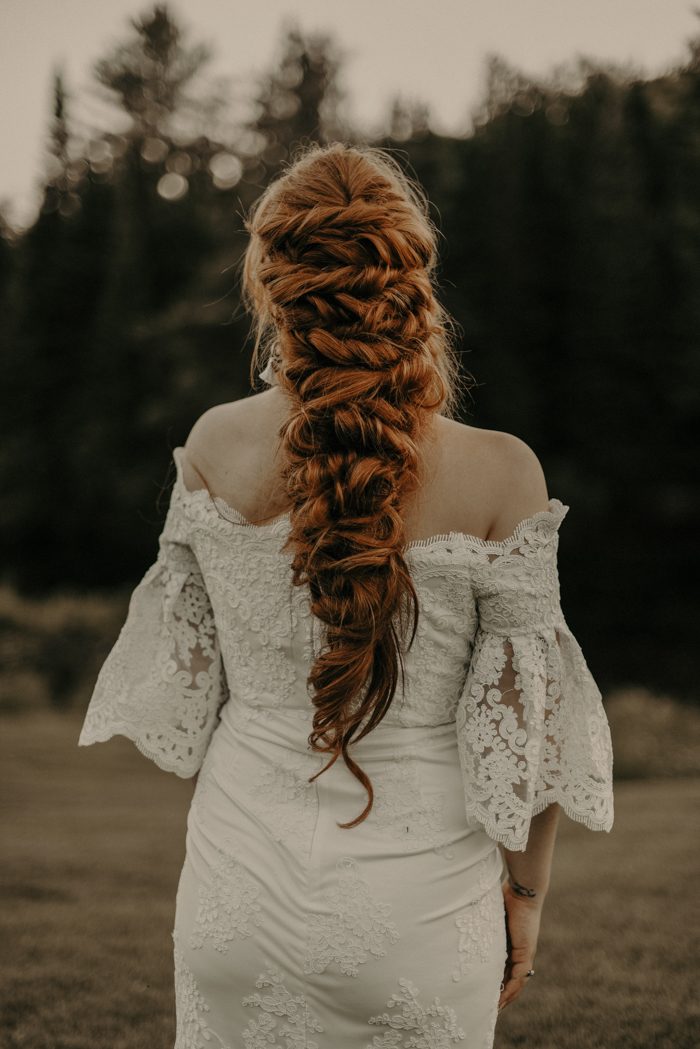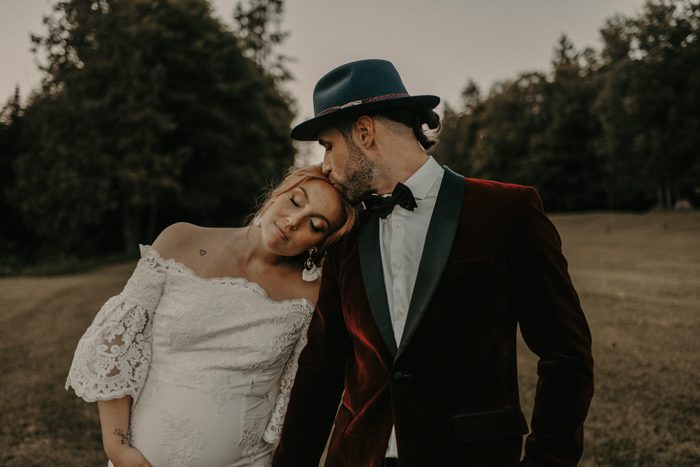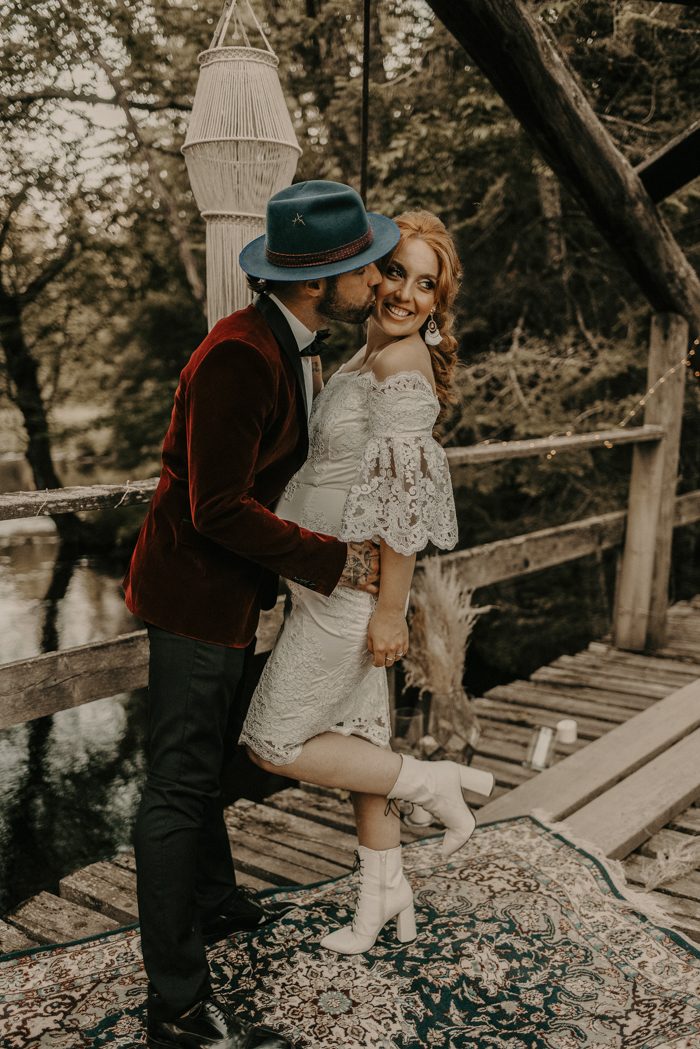 Wishing you all of the happiness in the world, Chloe and Dany! Many thanks to Le Coeur Bohème for sharing this amazing Twilight inspired wedding with us. Looking for more bohemian Quebec wedding inspiration? You'll definitely want to see this enchanting Quebec wedding at La Maison Bohème.