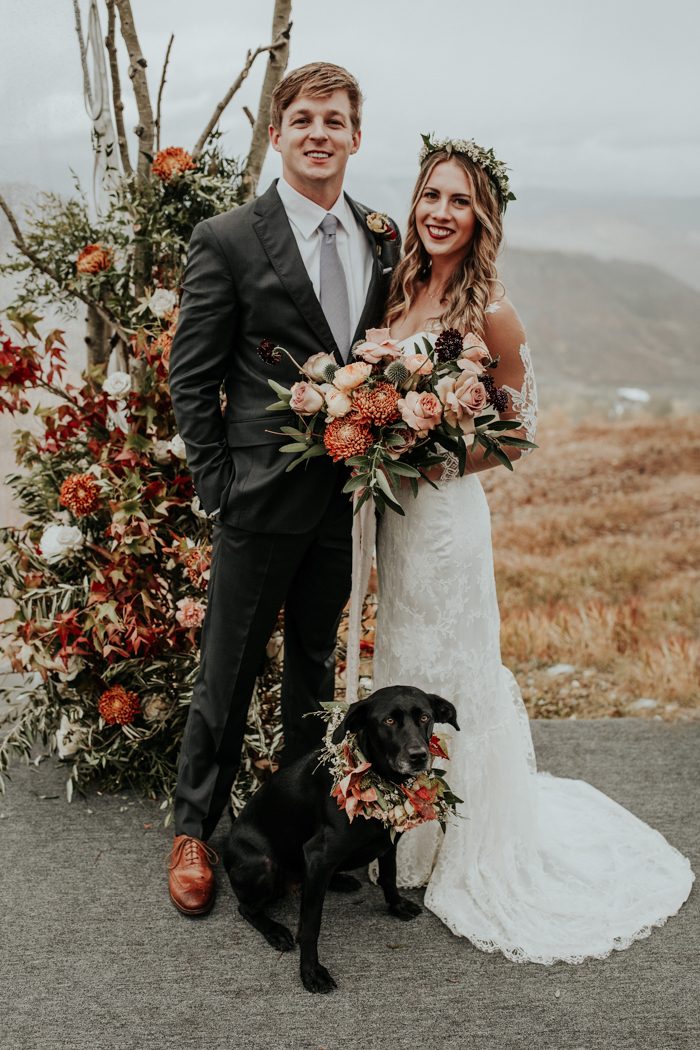 With one of their first few dates in Aspen, Mallory and Scout knew Lynn Britt Cabin was the place for them to become husband and wife. These two had a sweet and intimate ceremony with their family, close friends, and dog Sadie in the Colorado mountains. Helios Floral provided the most lovely muted color florals for the special day. The warm color palette gave quite a contrast to the cold Colorado weather – from rain to snow, Mallory and Scout had a wintry end to their wedding. Karra Leigh Photography and Happy Camper Films effortlessly captured Mallory and Scout's intimate and romantic wedding.
The Couple:
Mallory and Scout
The Wedding:
Lynn Britt Cabin, Aspen, Colorado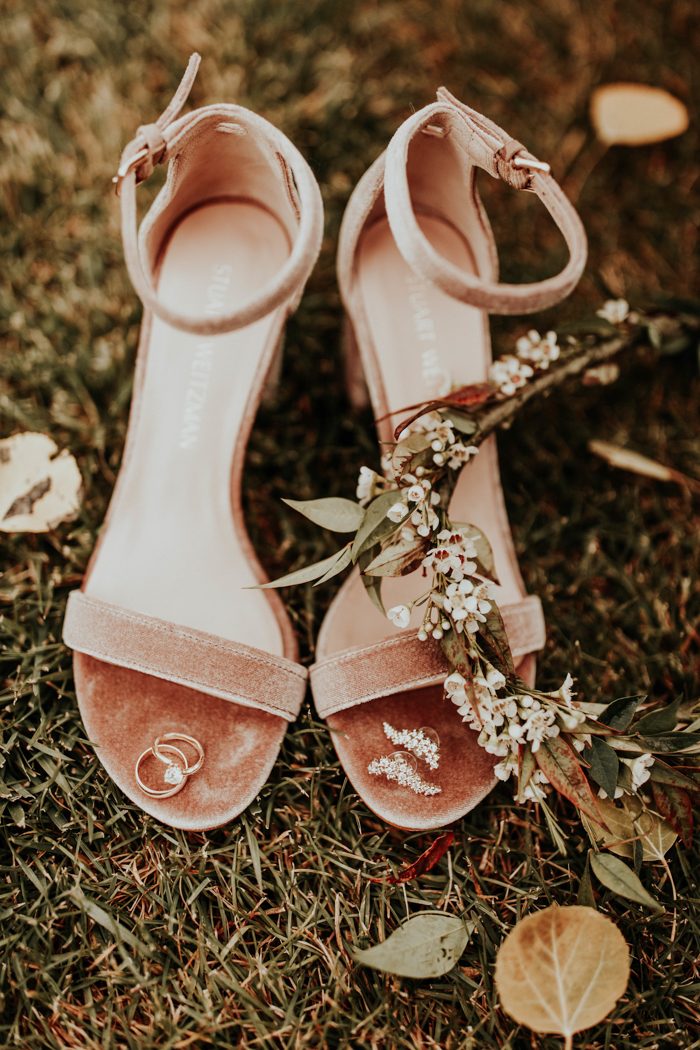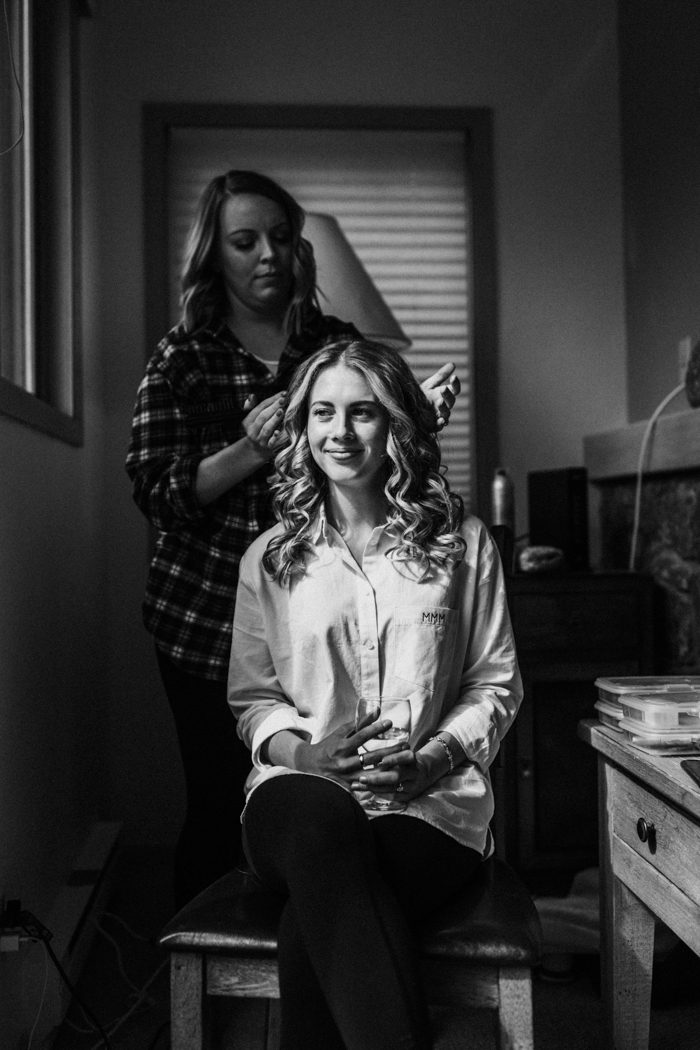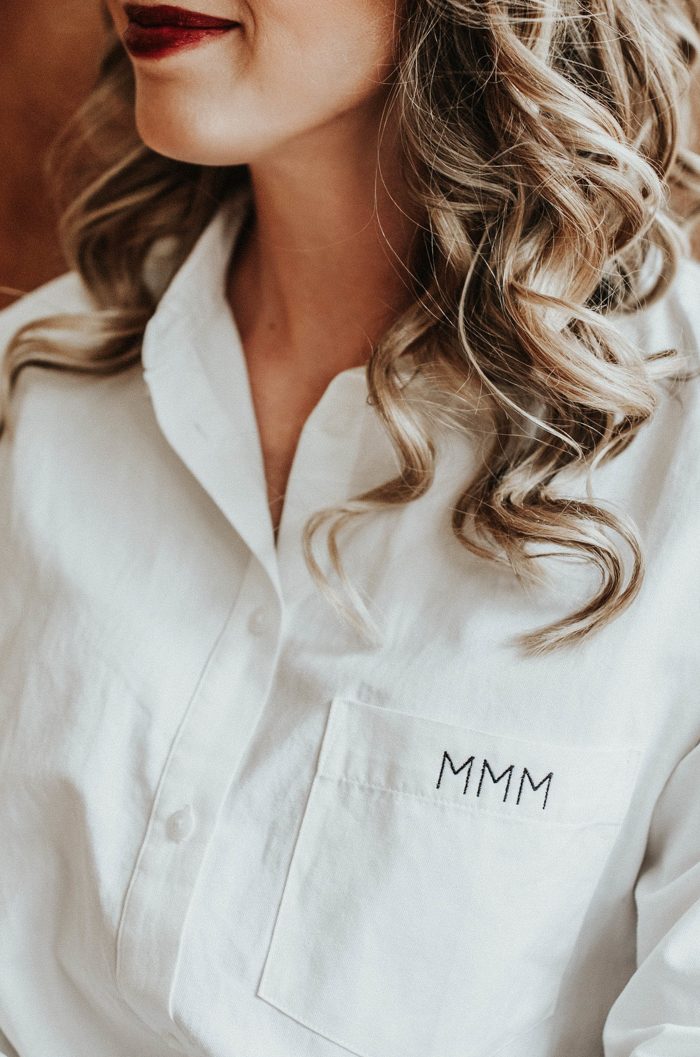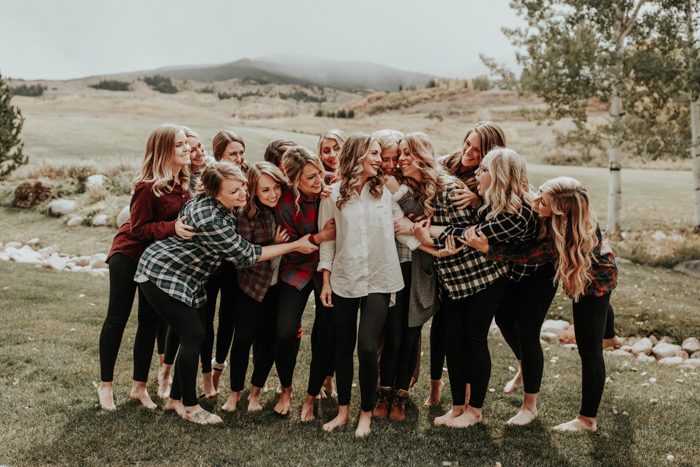 It is possible to plan a wedding in 2 1/5 months! It was stressful at times and I know people thought I was INSANE, but somehow we pulled it off. Don't sweat the small stuff, everything really does work itself out in the end.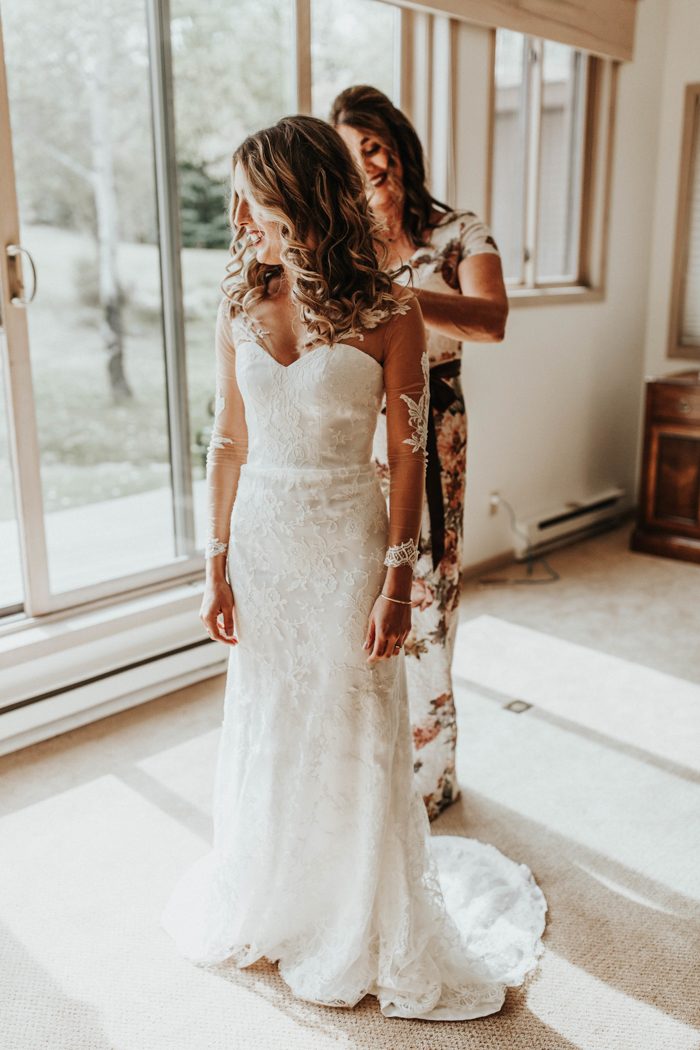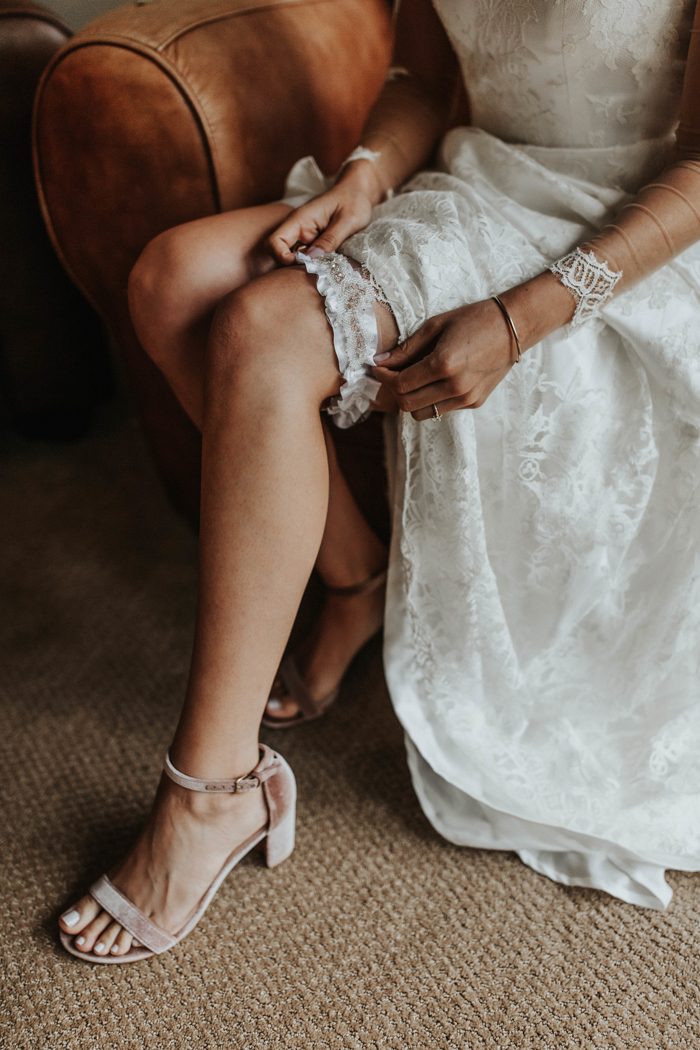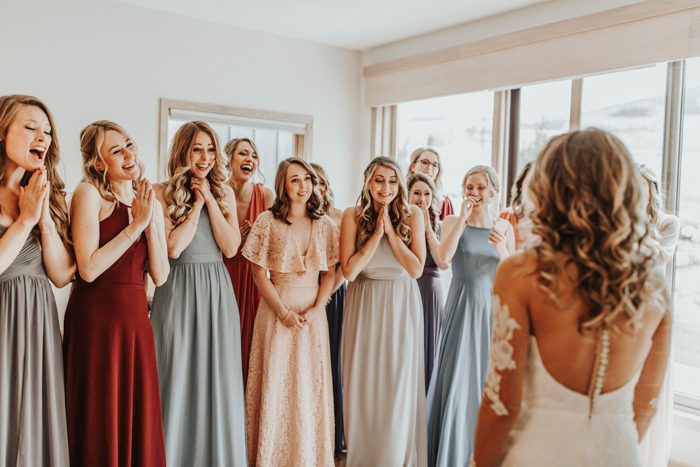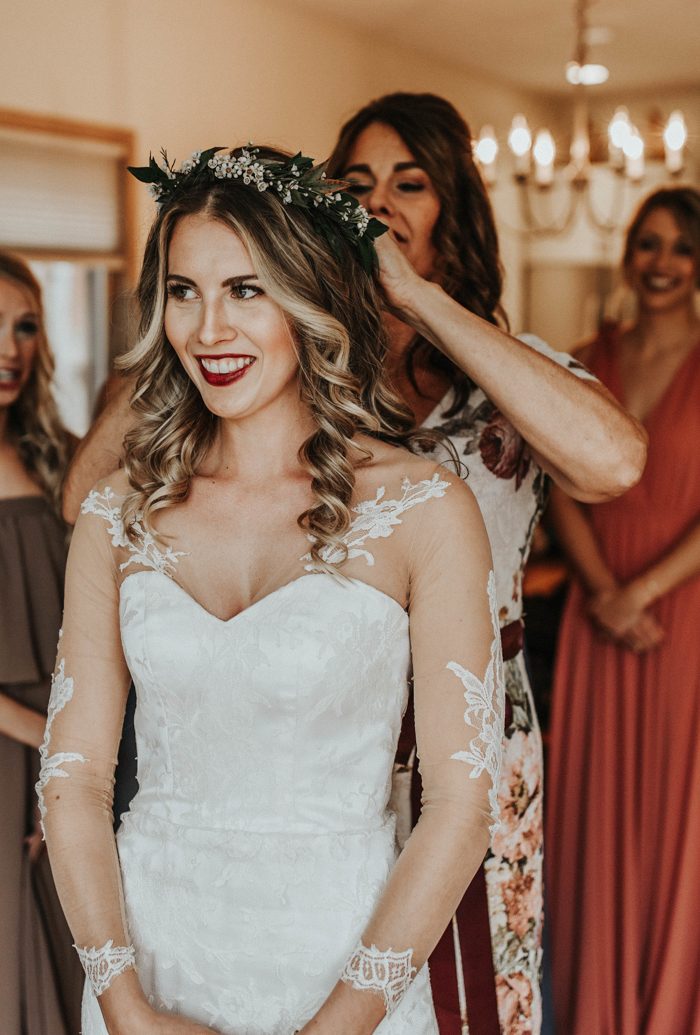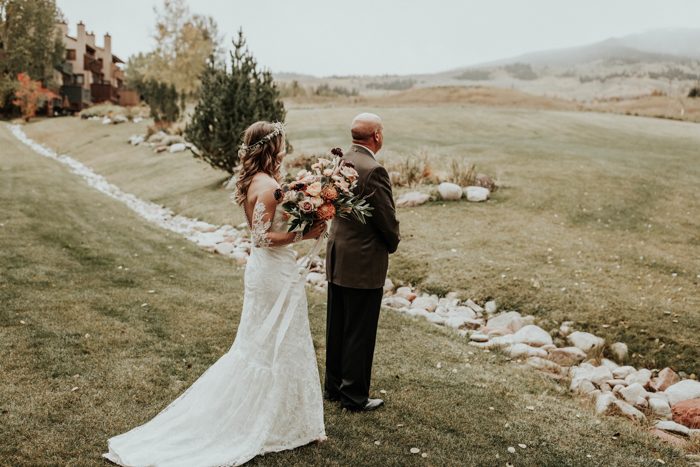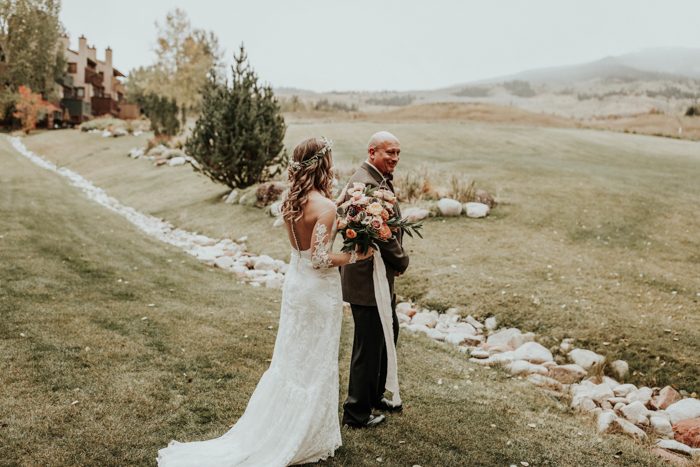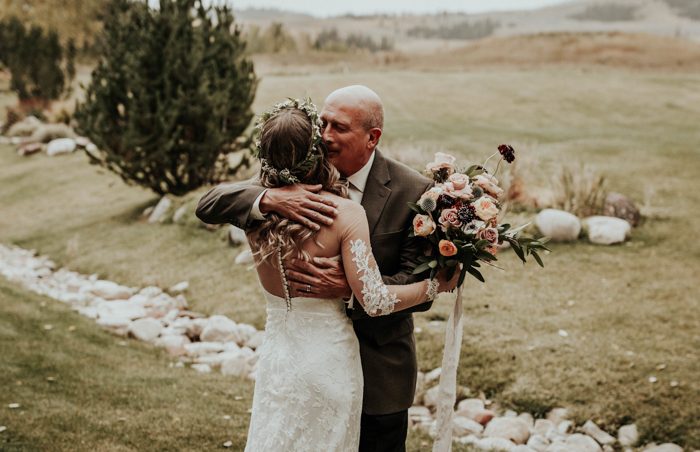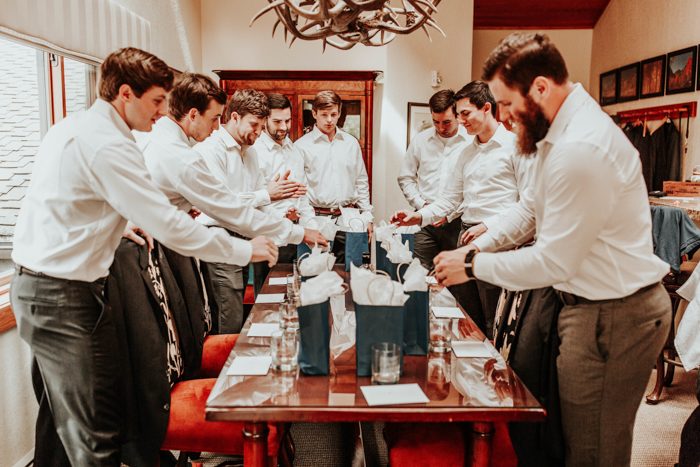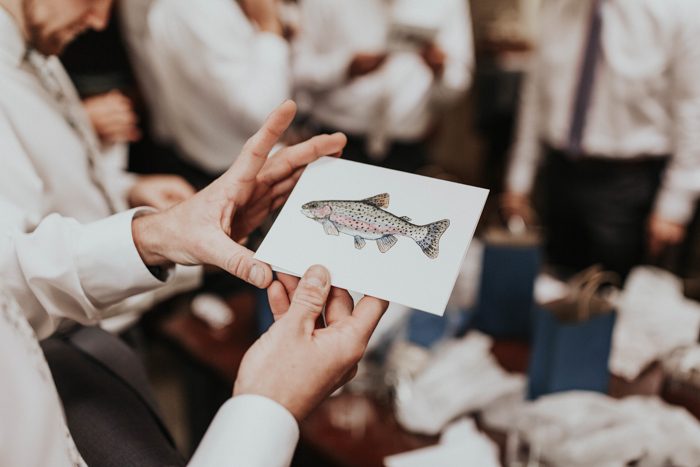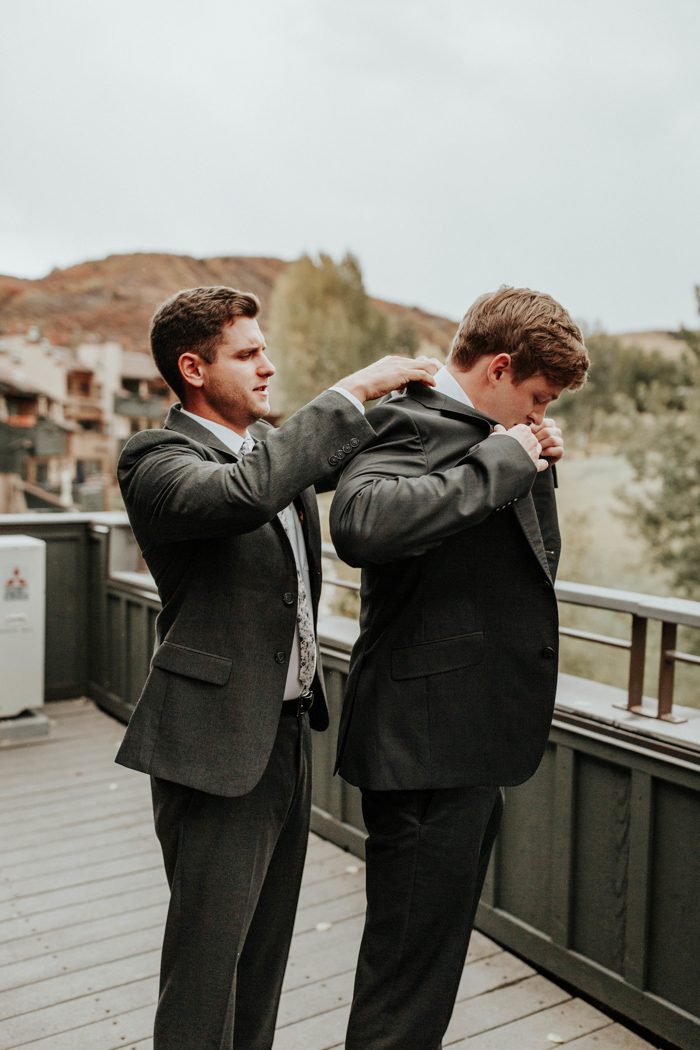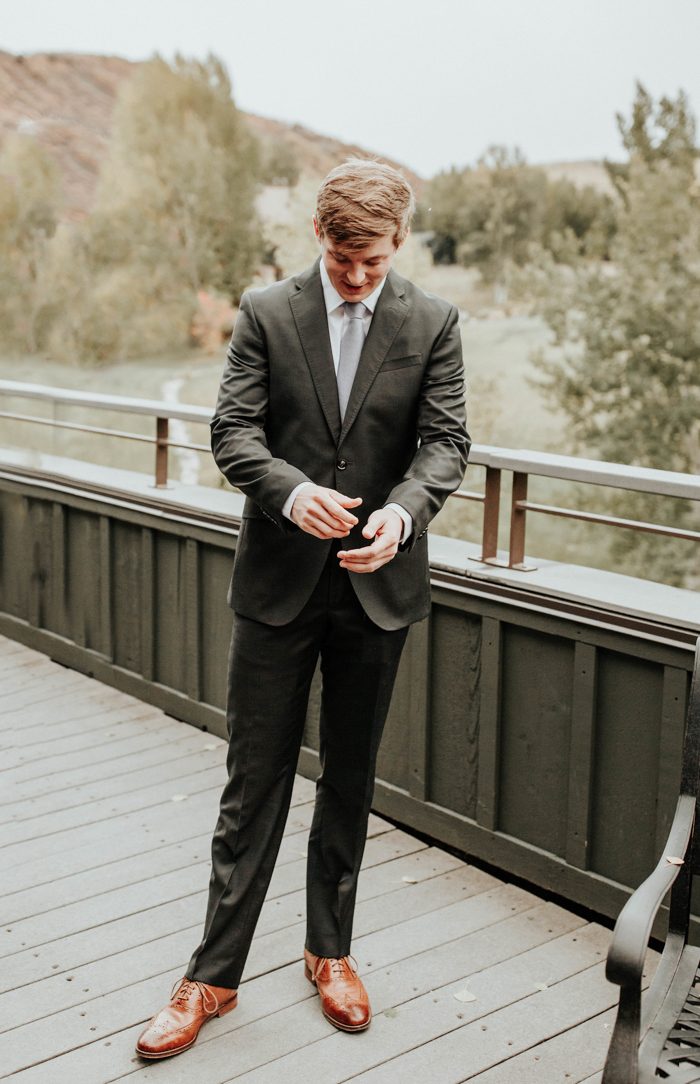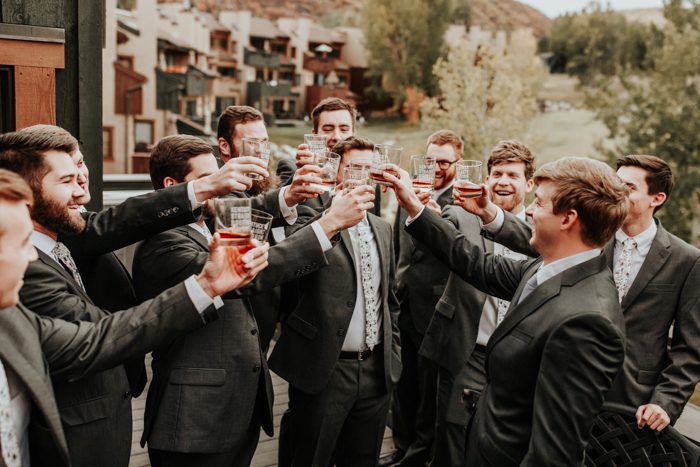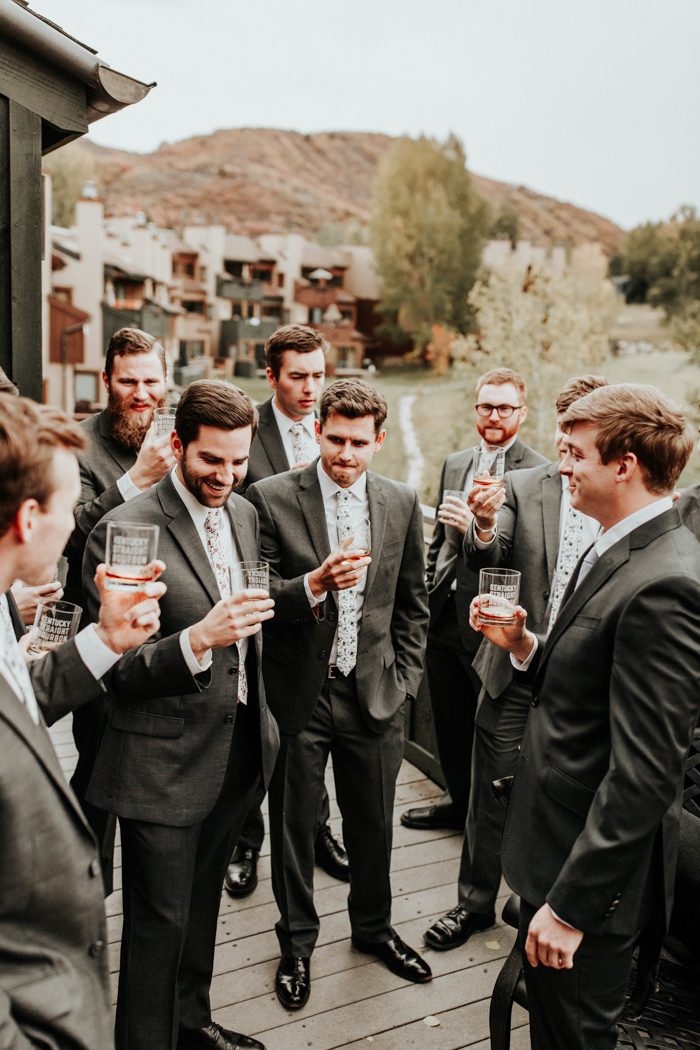 SHOP THIS POST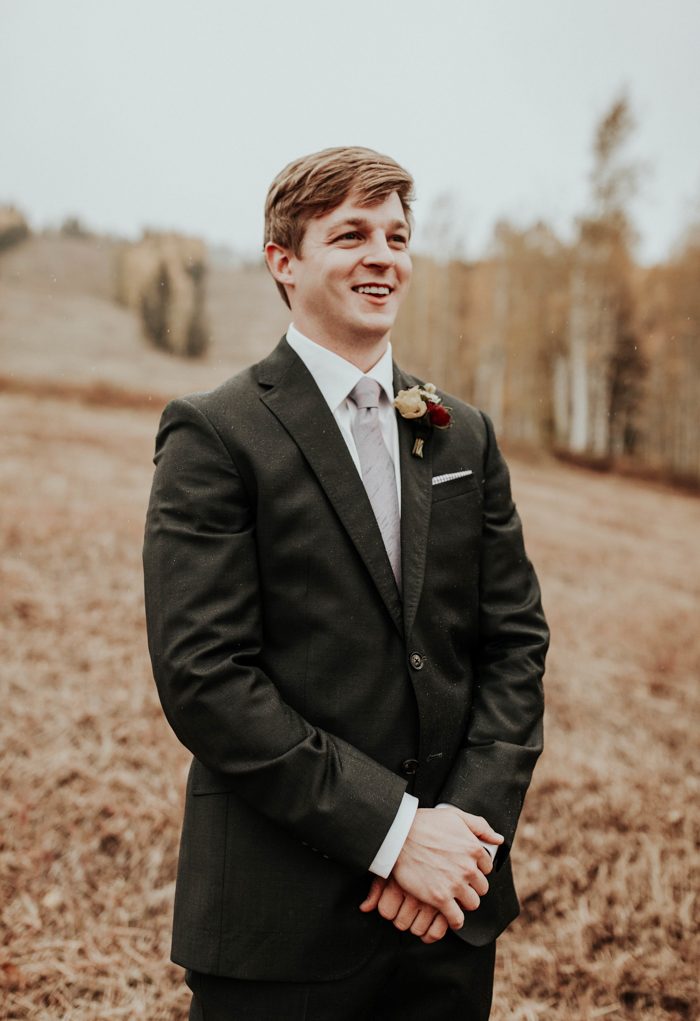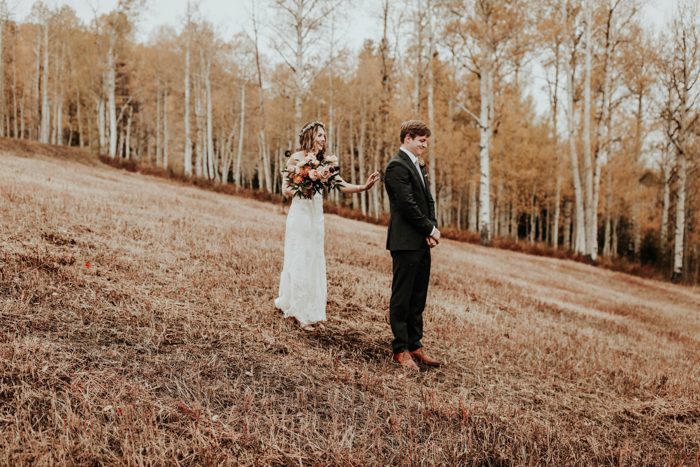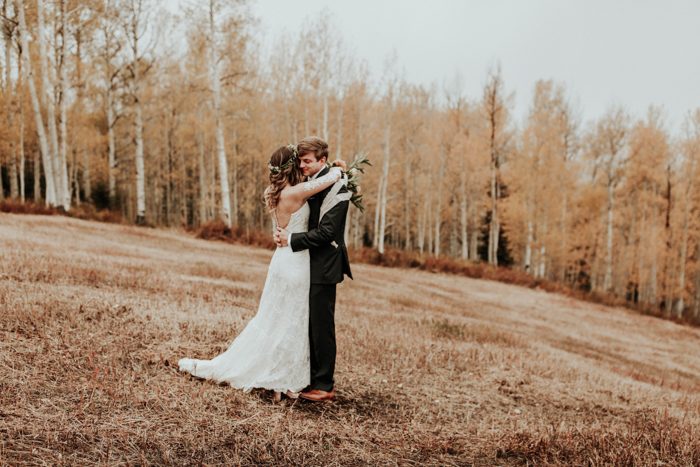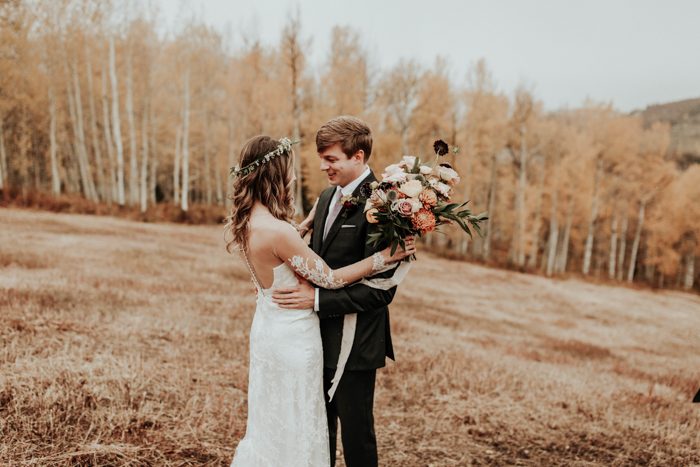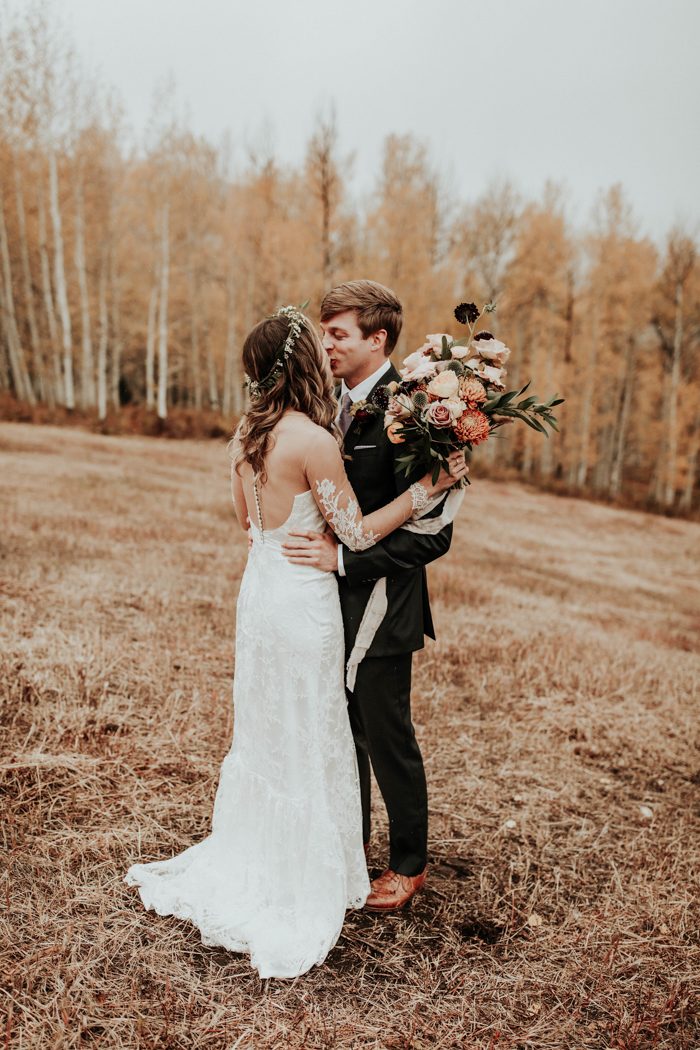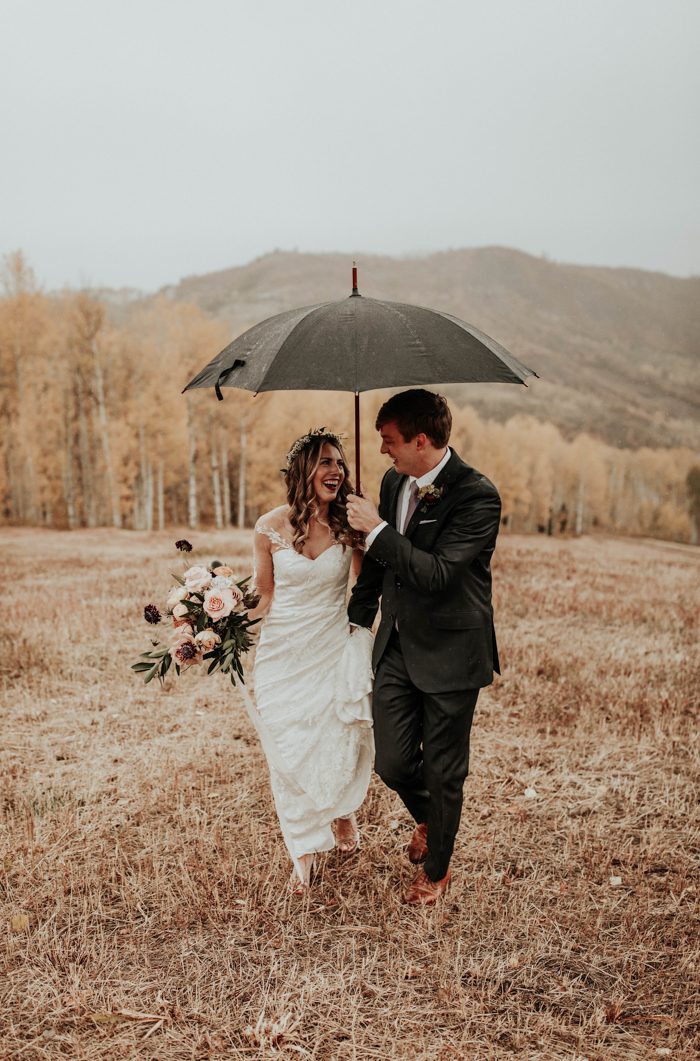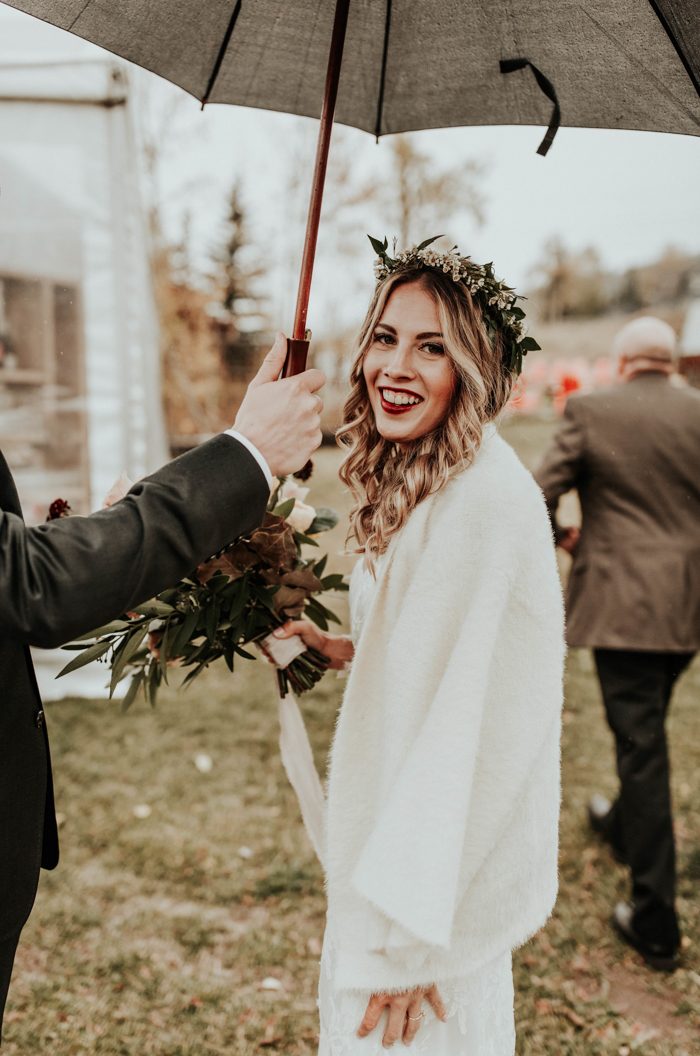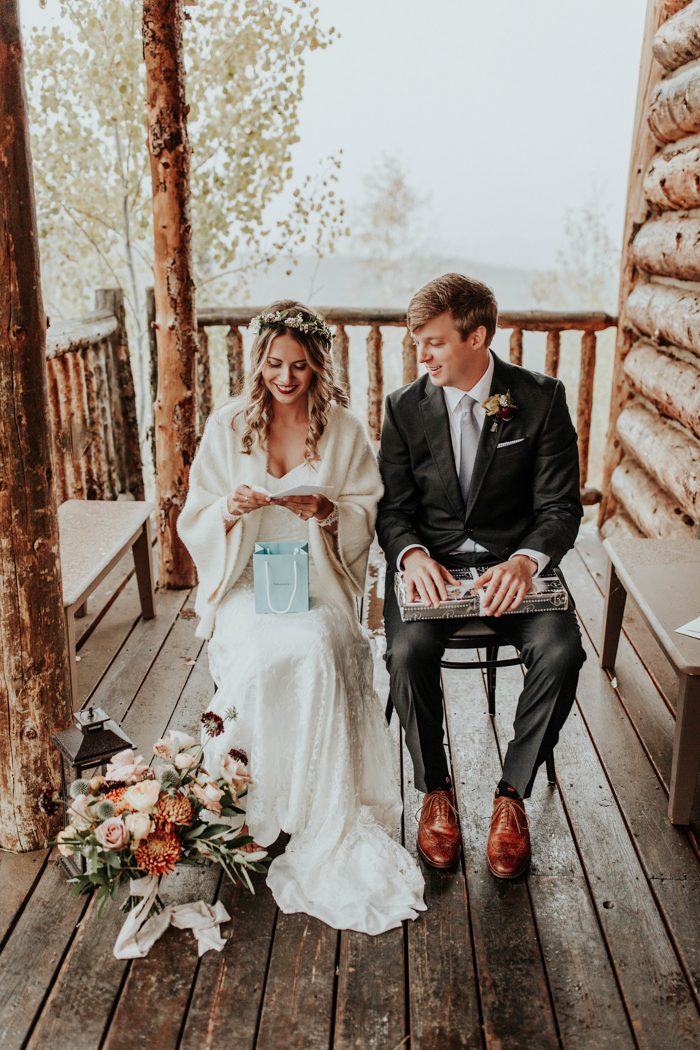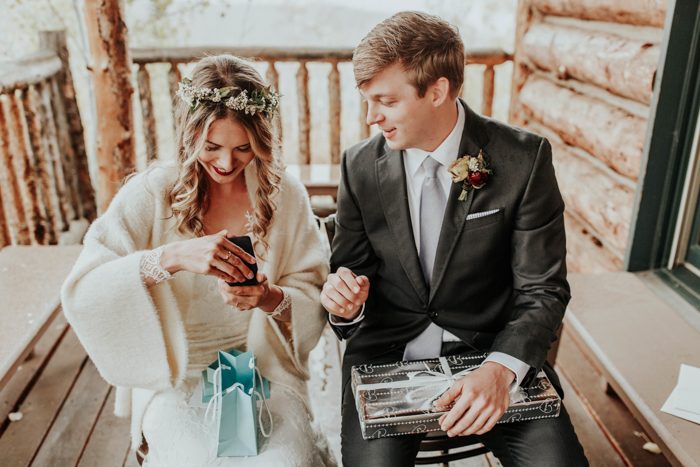 make sure you get some sort of alone time with your husband/wife after the ceremony and before the reception. We had that intimate time together when our photographer and videographer pulled us aside. It was so memorable and our pictures show it.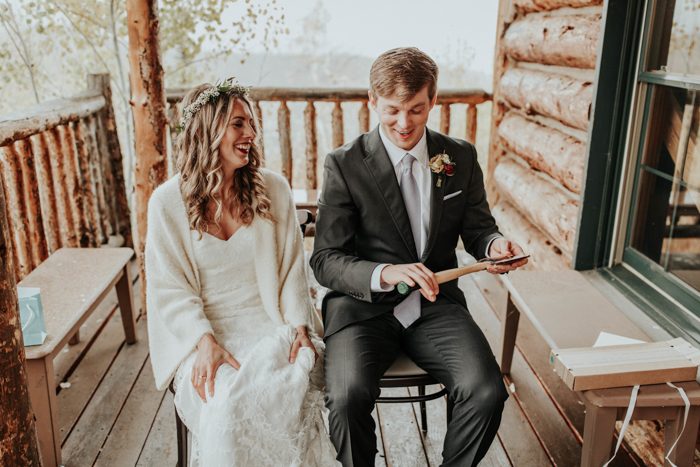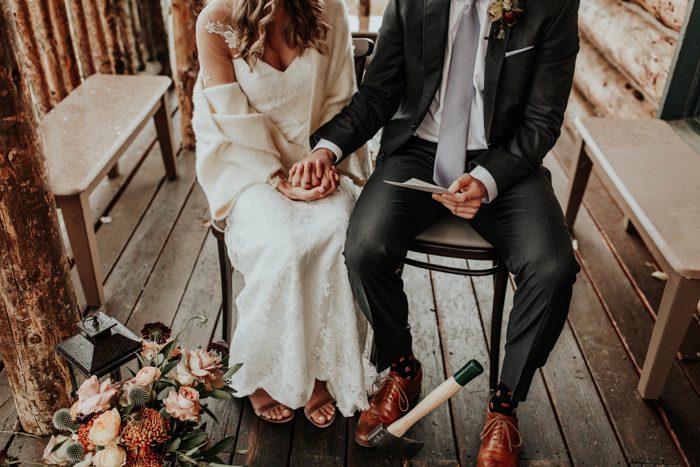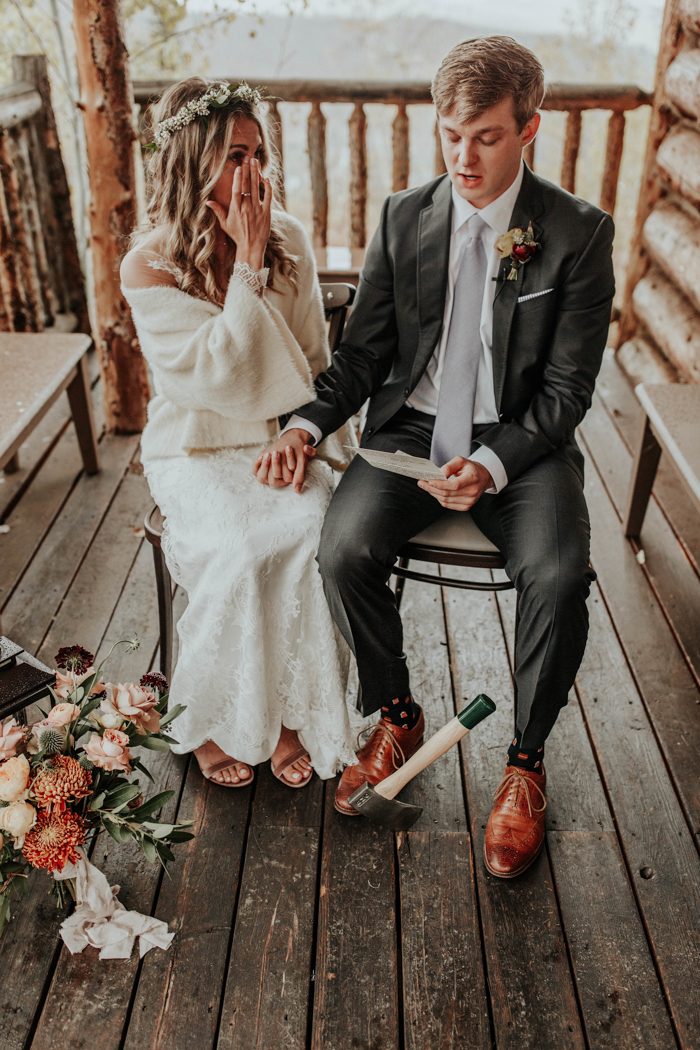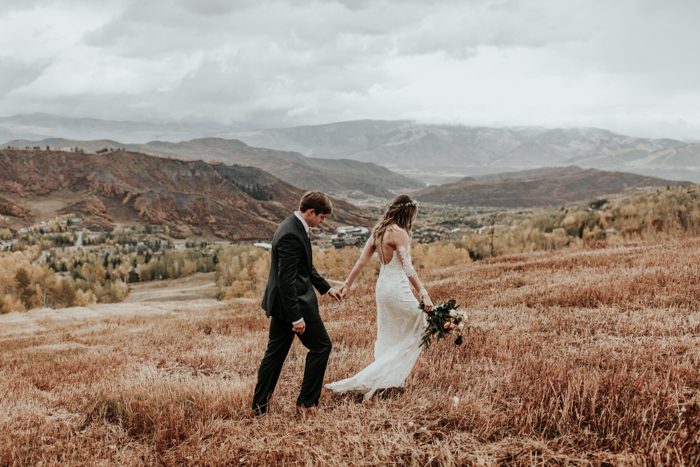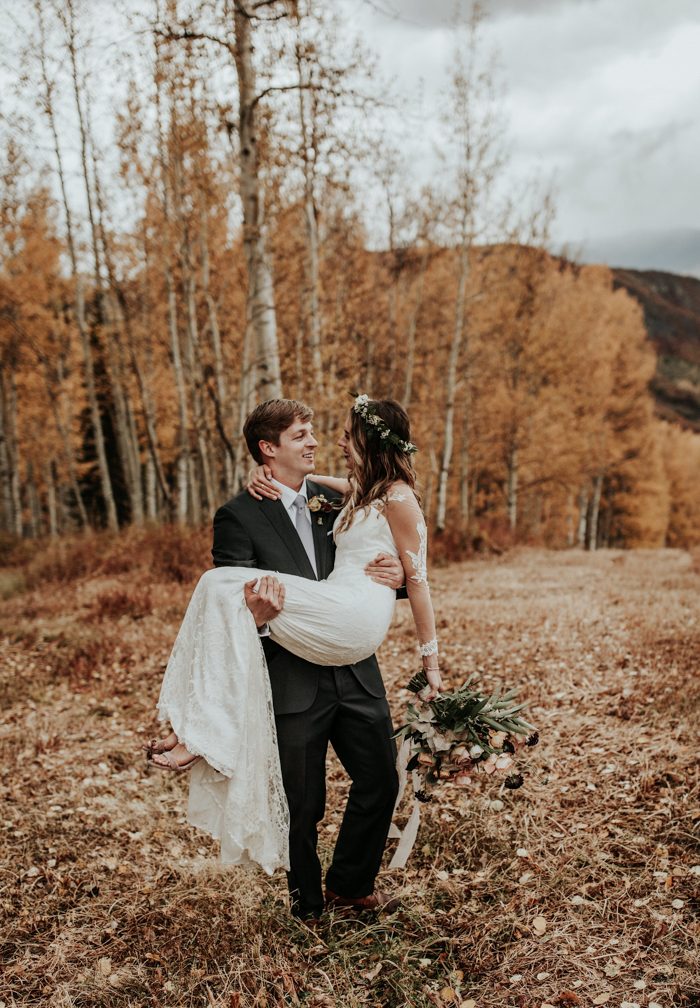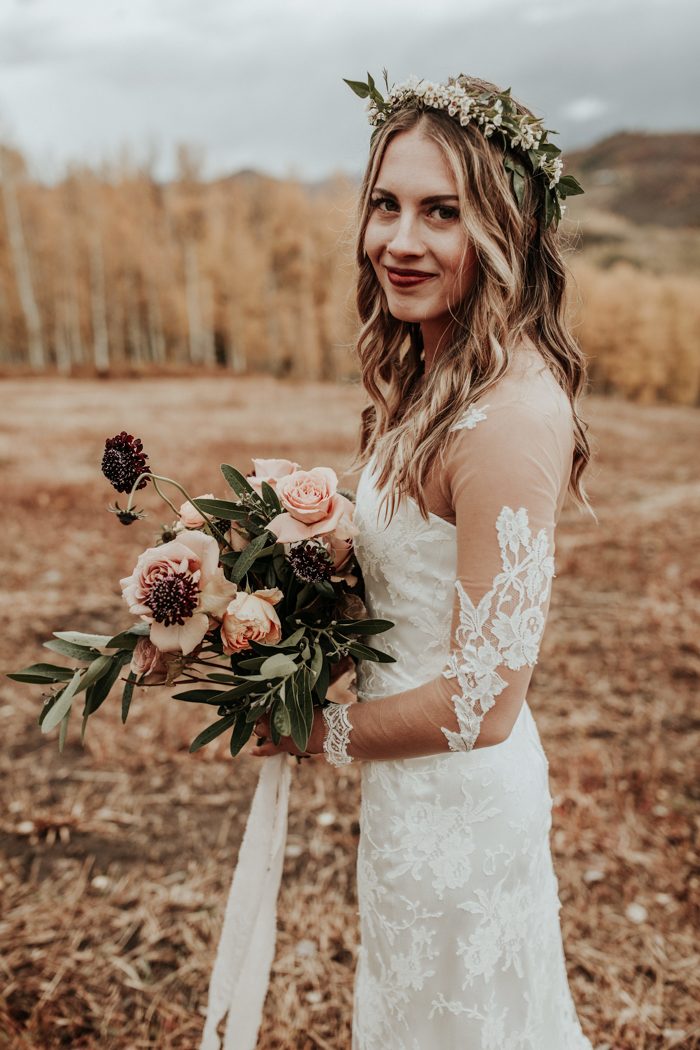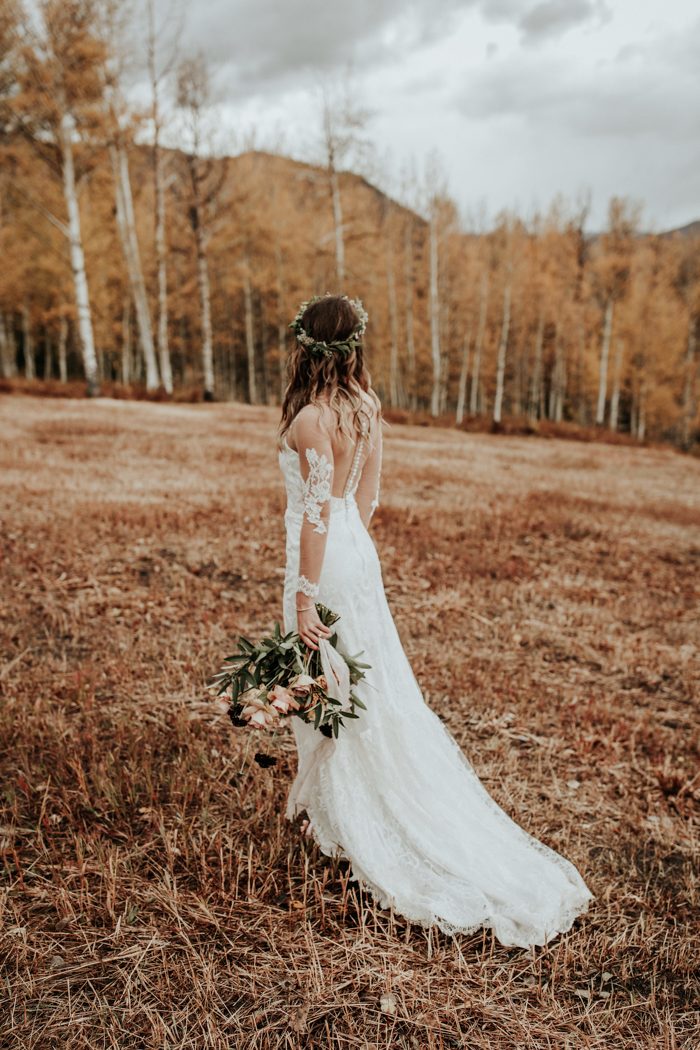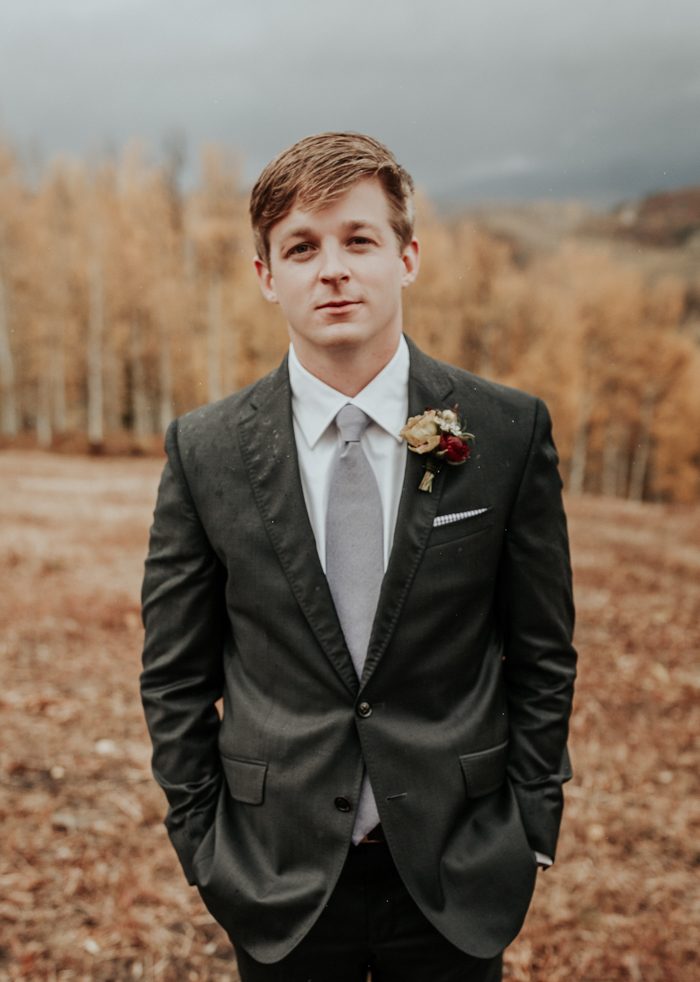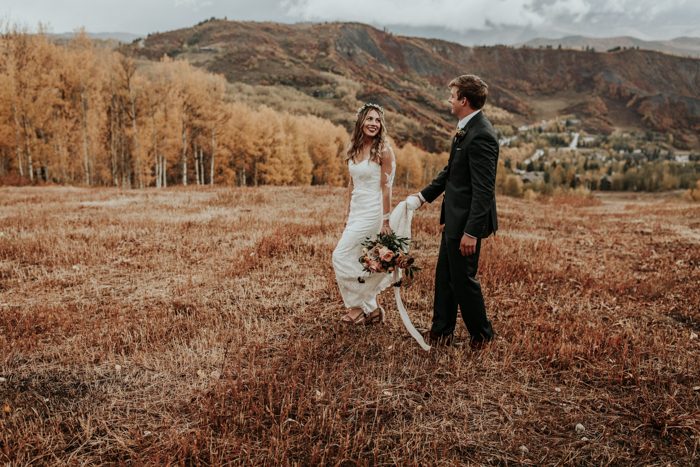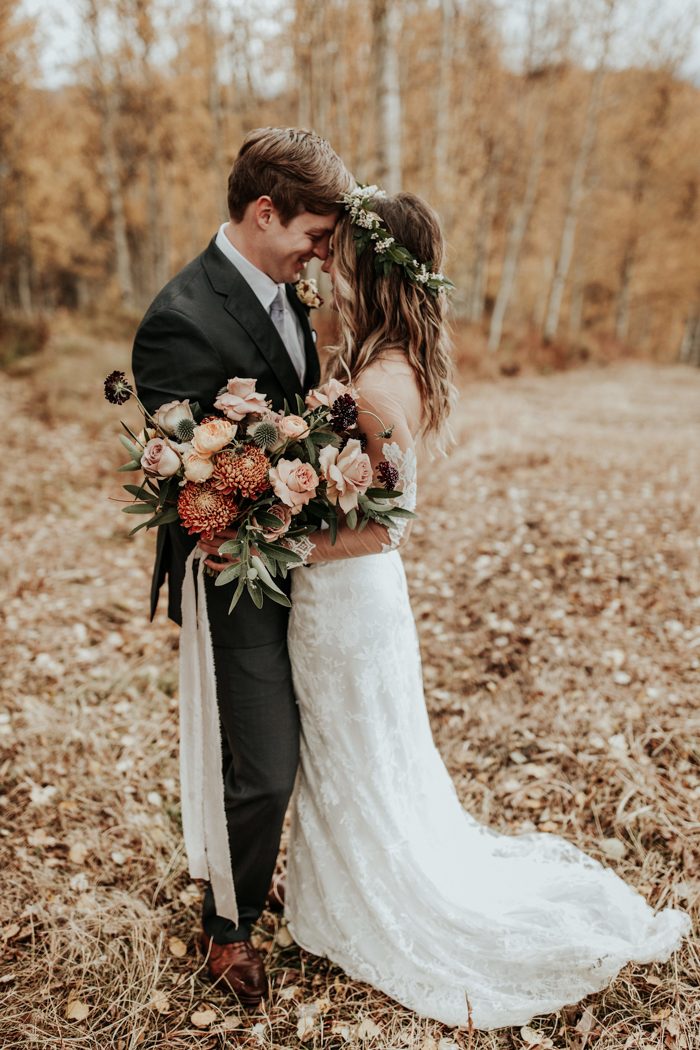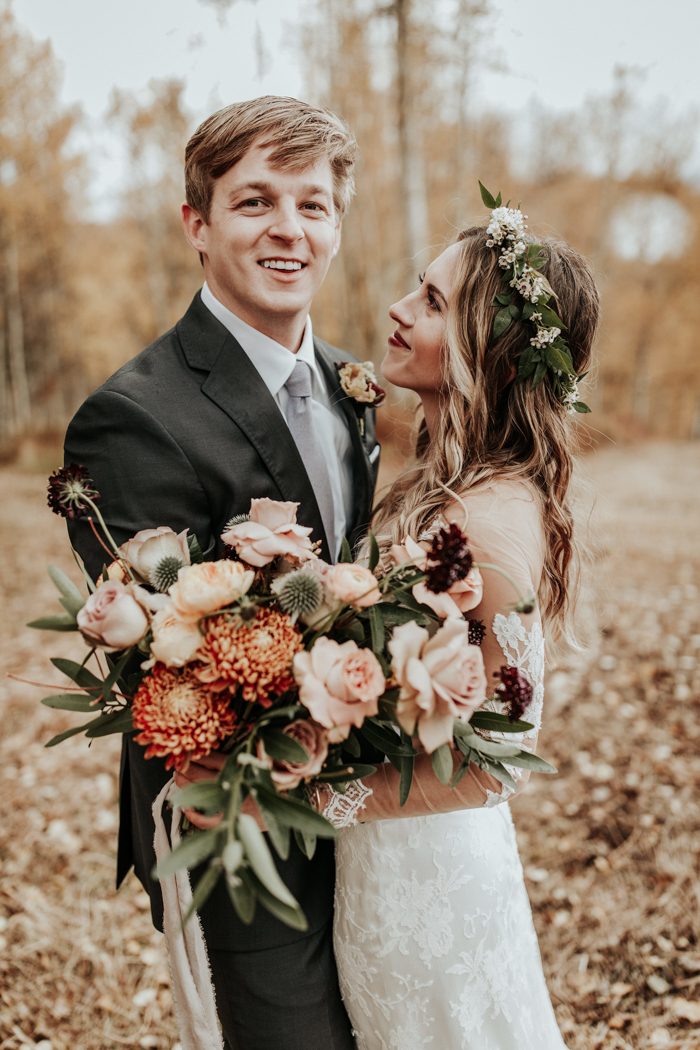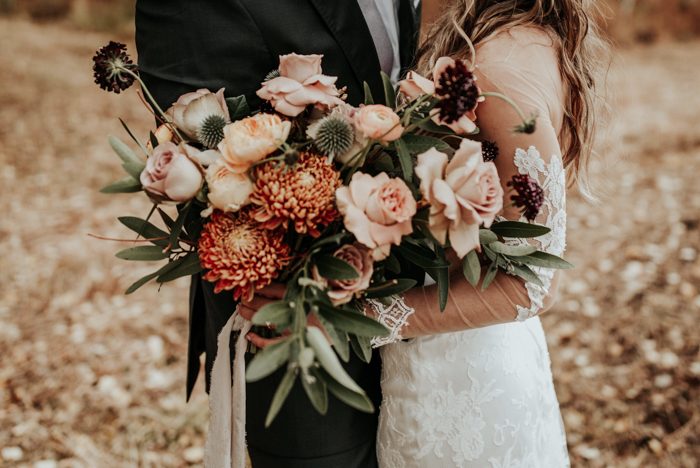 My colors were inspired from how I wanted my flowers to look. As well as being a full-time artist, I have assisted a wedding florist designer over the past 3 years so I knew exactly what I wanted. I went with a polished mountain feel, with muted warm fall palette. </;p>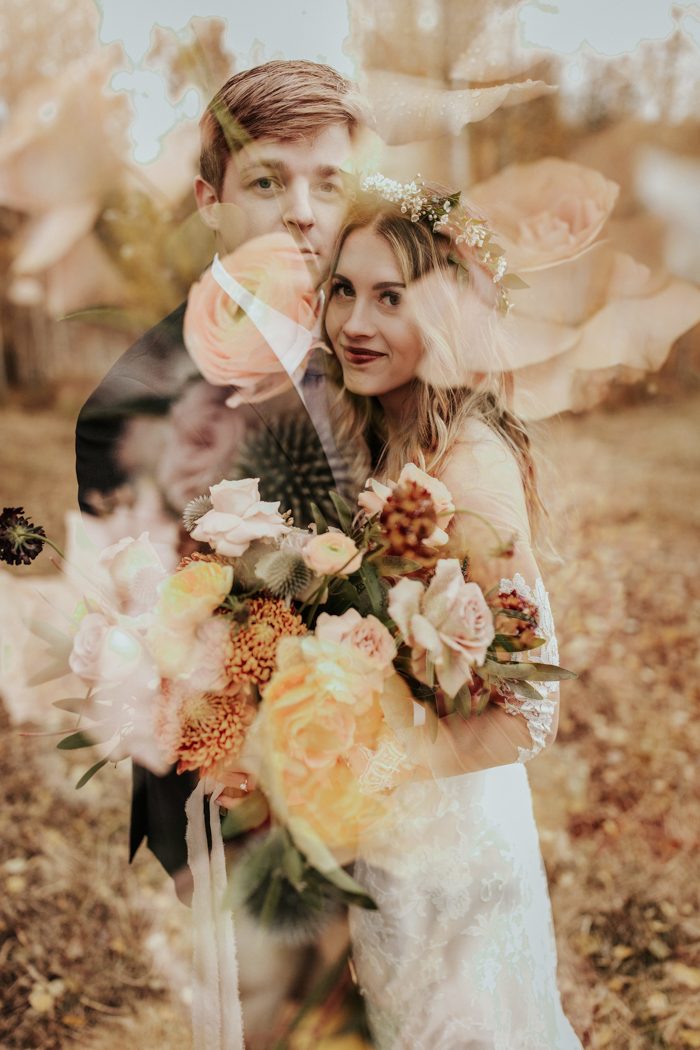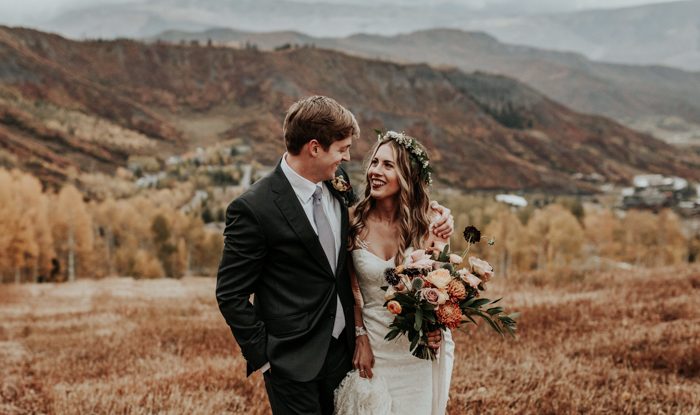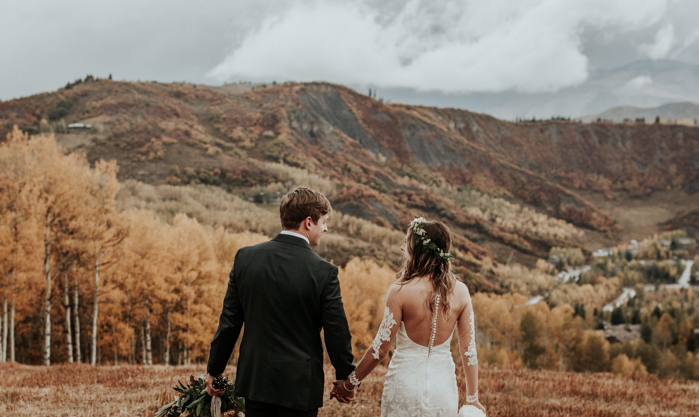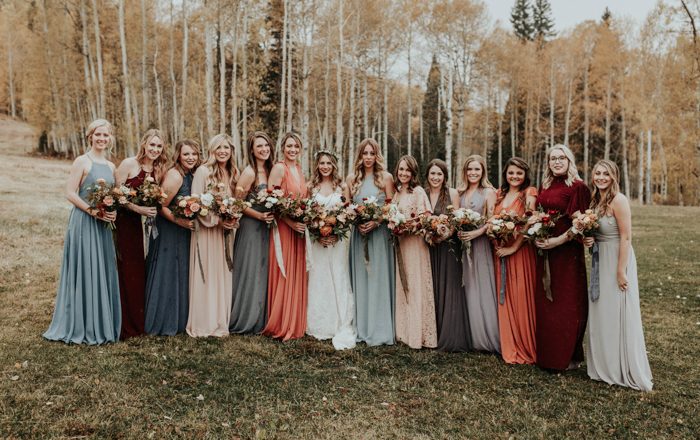 All my bridesmaids wore different dresses and it looked STUNNING all together. I was really proud of how they all came together.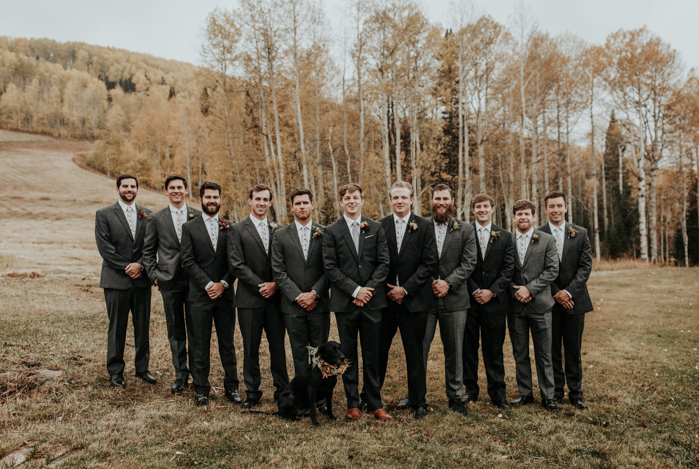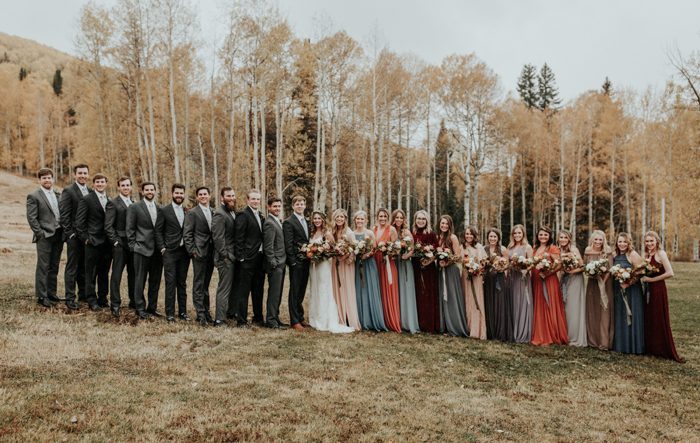 We both gather so much inspiration from the outdoors and often feel the most spiritual when we are out in God's creation. His beauty is so evident in the scenery of Colorado and we wanted it to speak to the aesthetic/design elements of our wedding day. It also made for a much more intimate wedding (since our venue only allowed a max capacity of 65 people). The mountains brought all of our closest friends and family together. We had a huge bridal party and every friend we asked committed and made their travel arrangements happen. We thought for sure there would be at least one that couldn't make it on such short notice (since we planned it all in 2.5 months).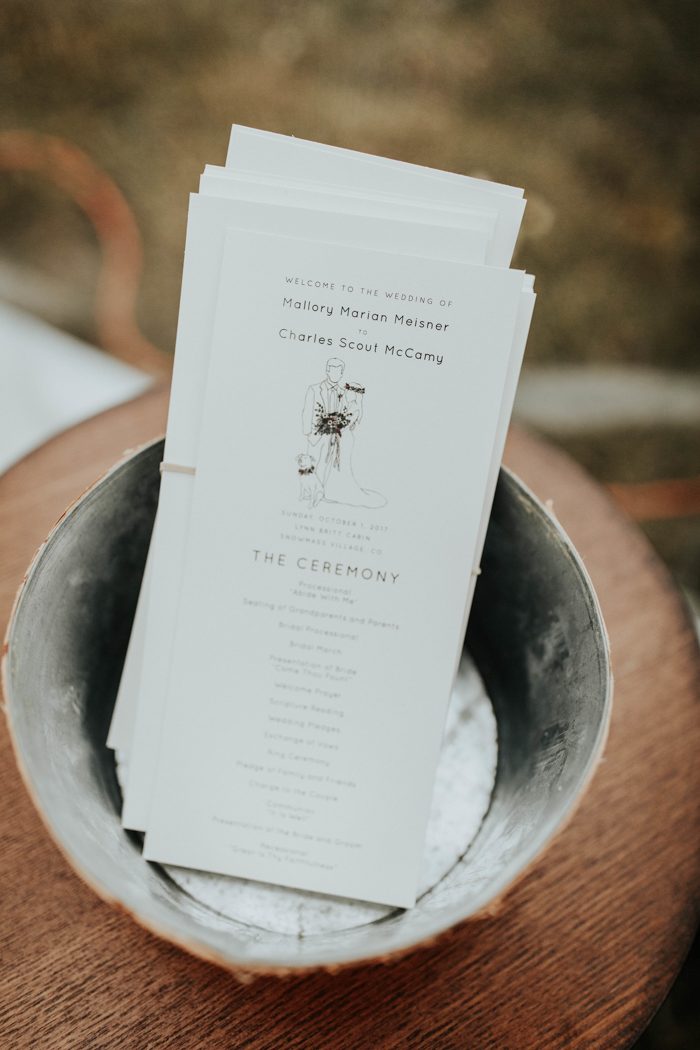 I did an illustration of Scoutand I and our black lab Sadie for our wedding program. :)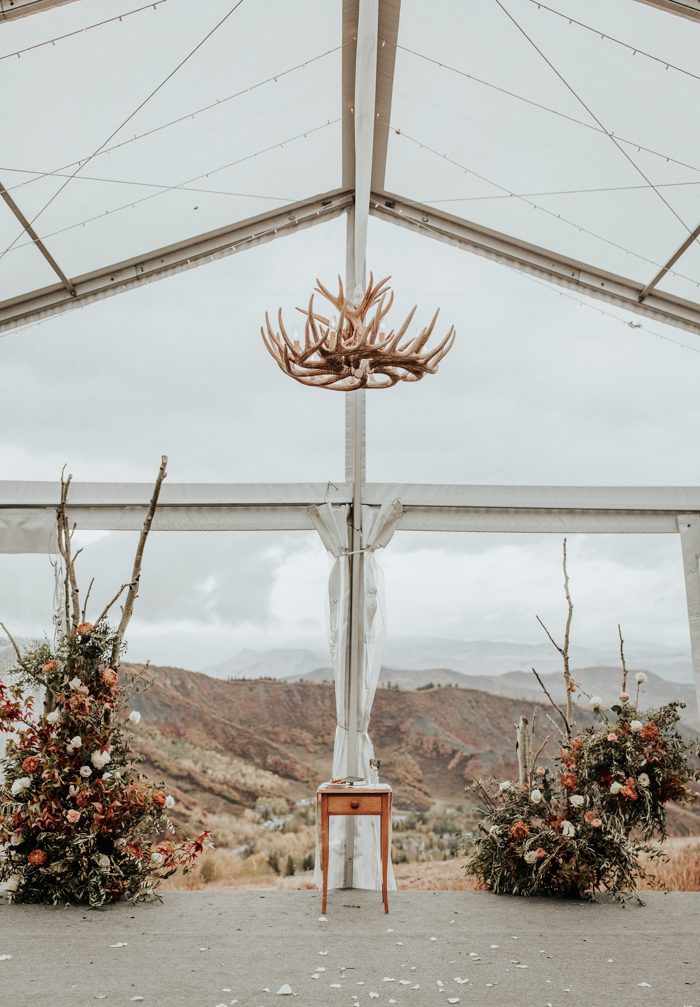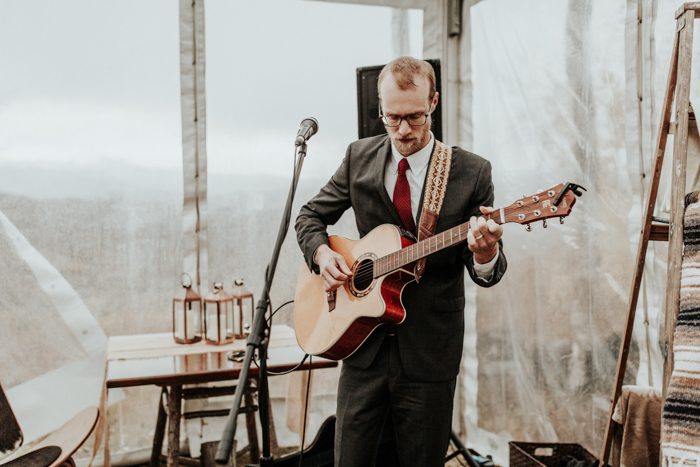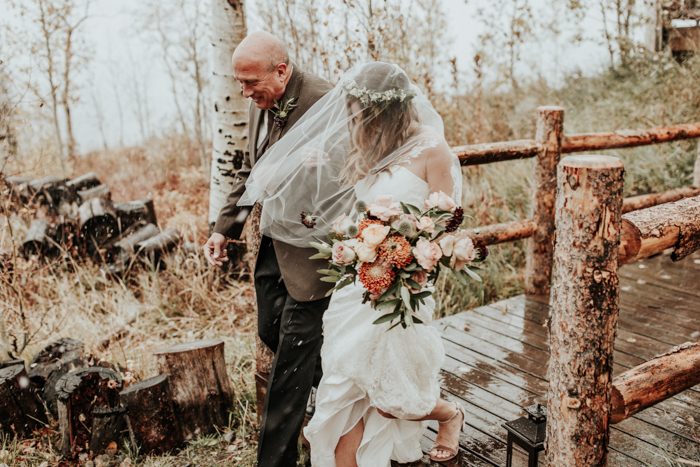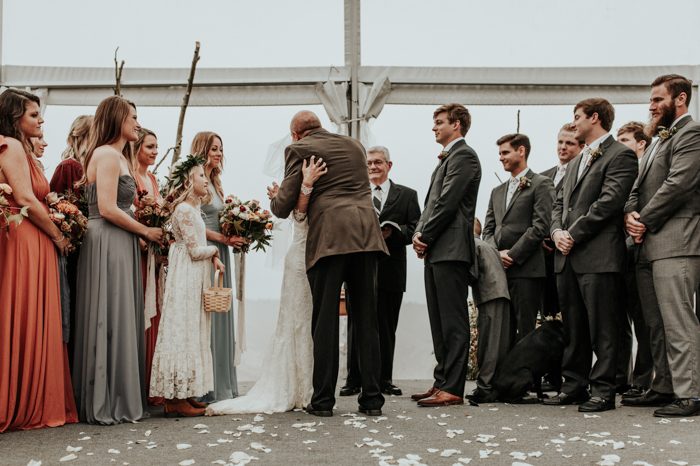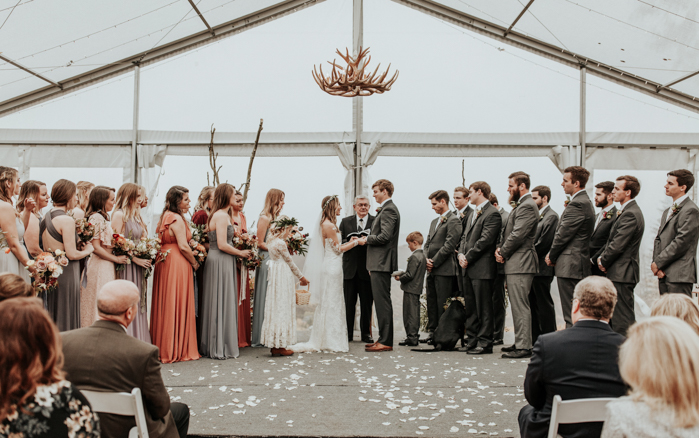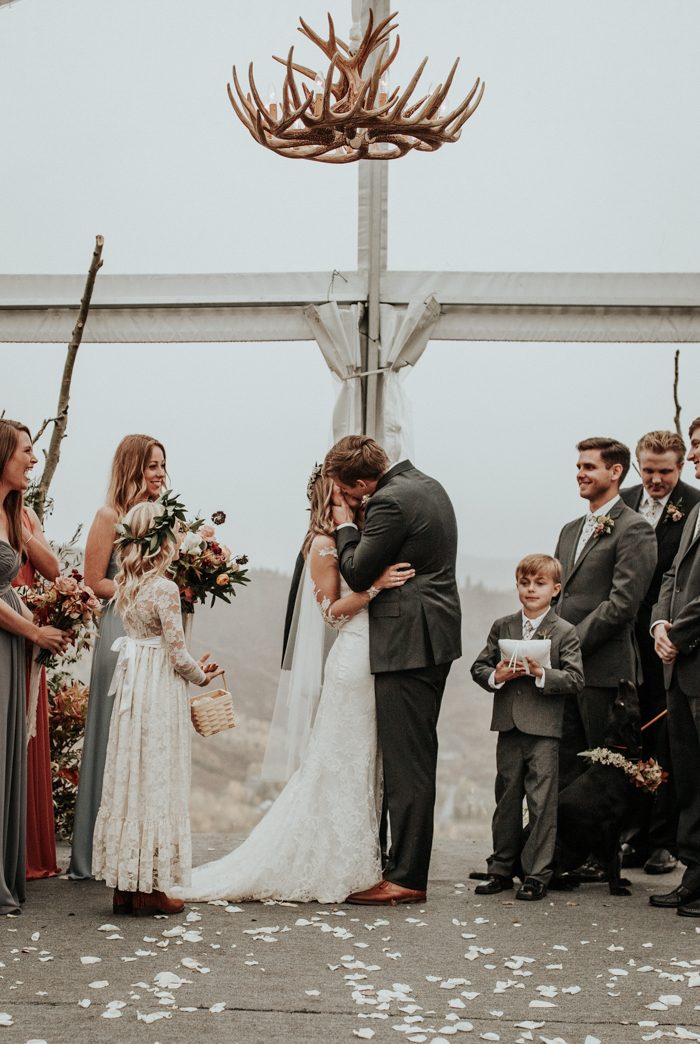 Scout kept our honeymoon a secret till our wedding day. After our first kiss as husband and wife he whispered "I love you" in one year (something he always does) then "we are going to Banff, Canada for our honeymoon" in the other. I was SO THRILLED!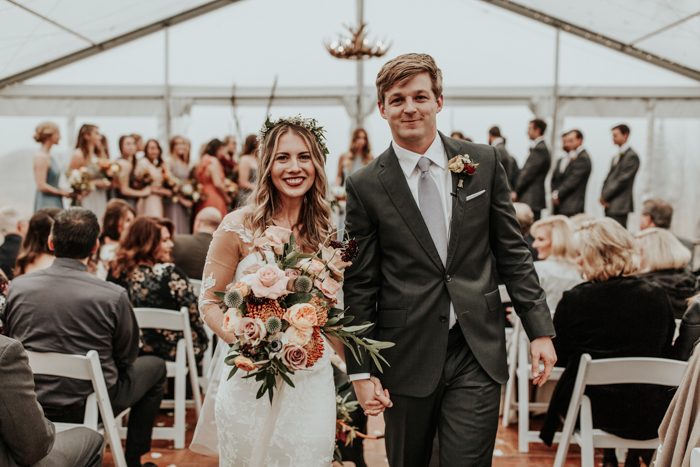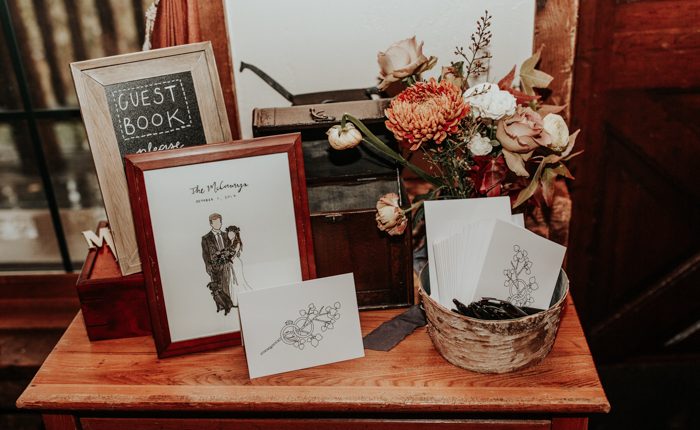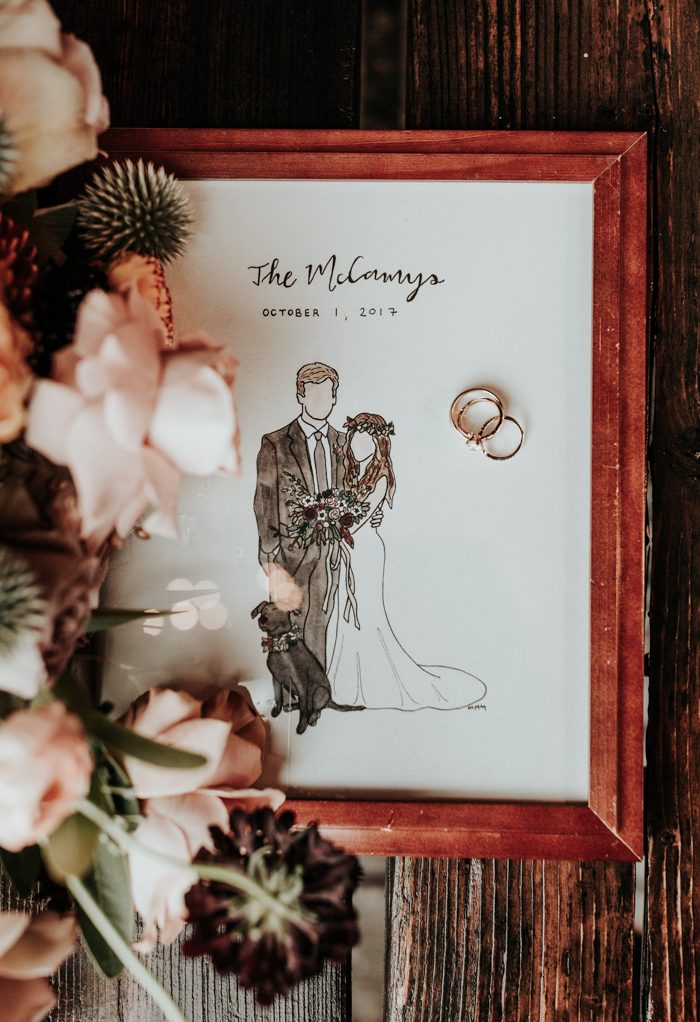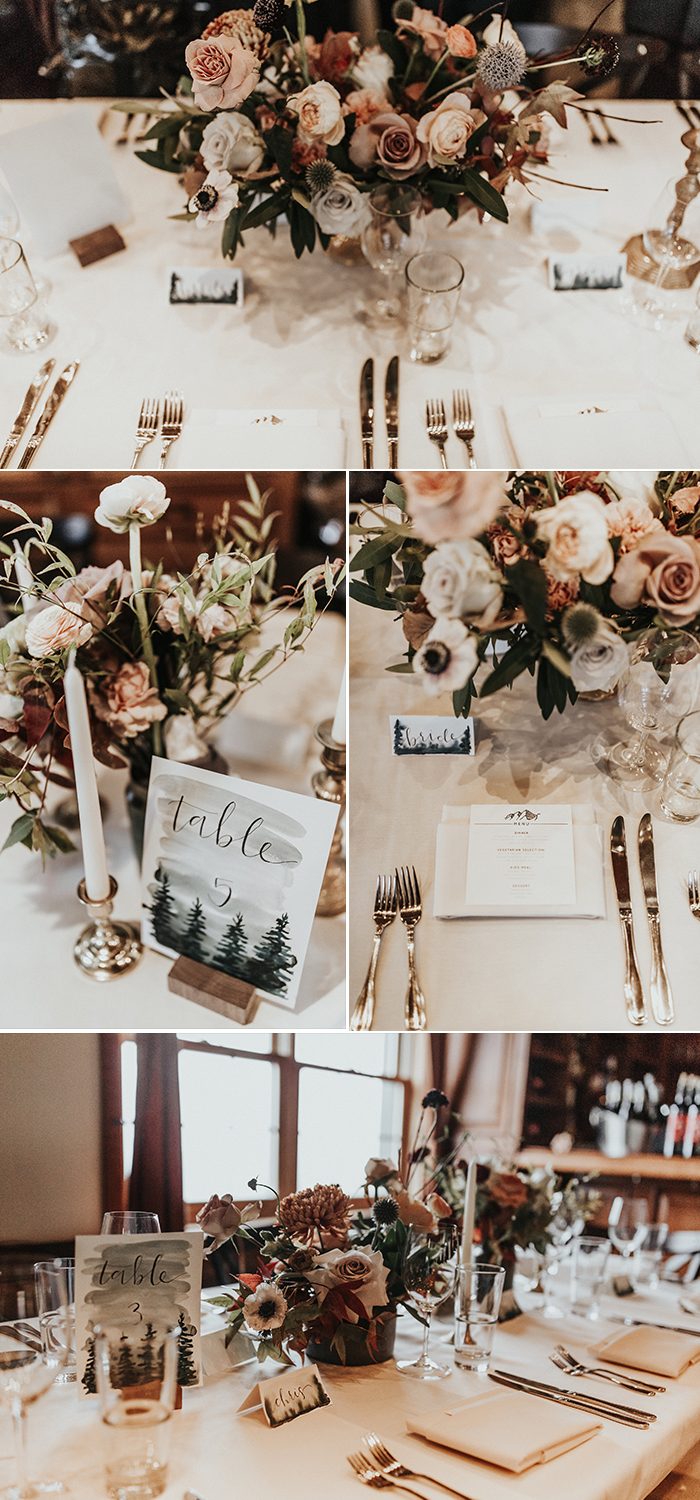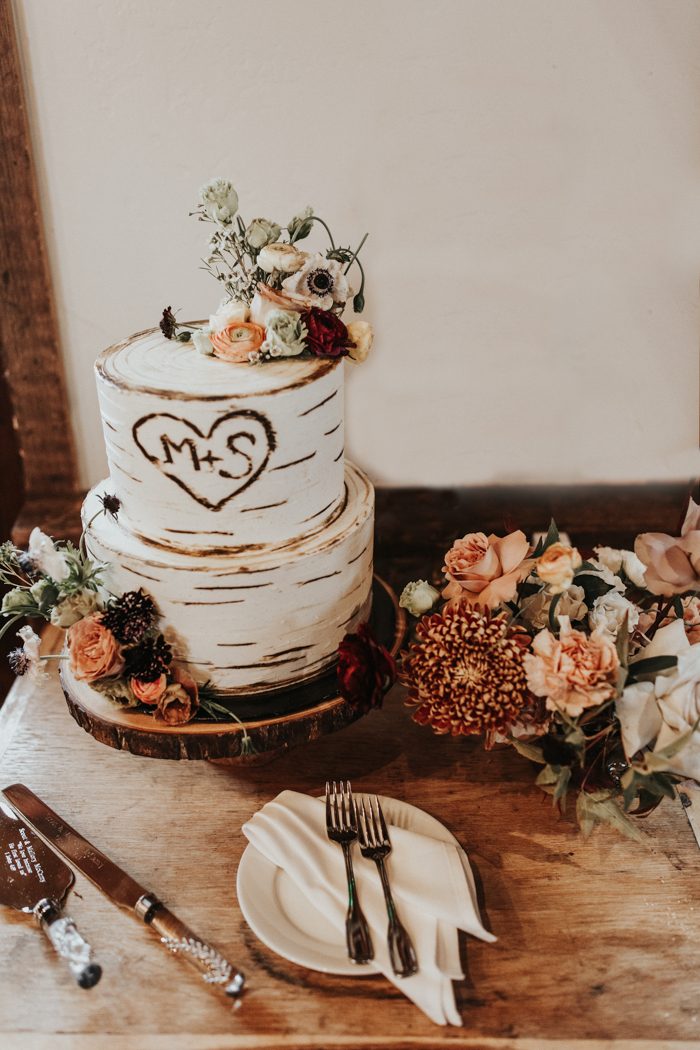 I also surprised Scout with our cake design. On our third date ever at the Maroon Bells, Scout asked me to be his girlfriend. He also carved our initials into an aspen tree on the trail we were on. I had a picture and sent that to our Elissa and she knocked it out of the park!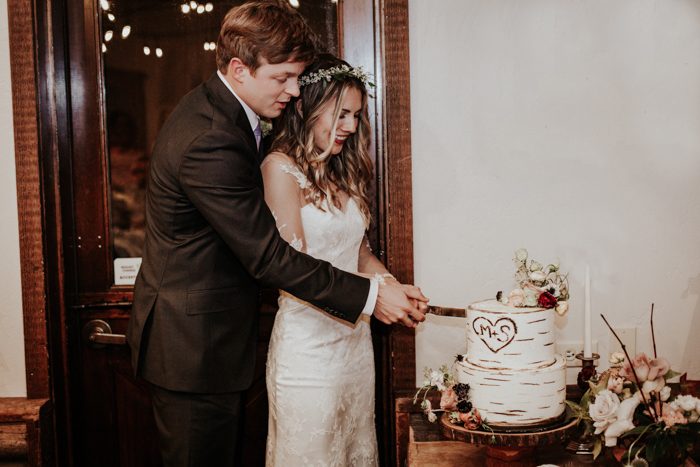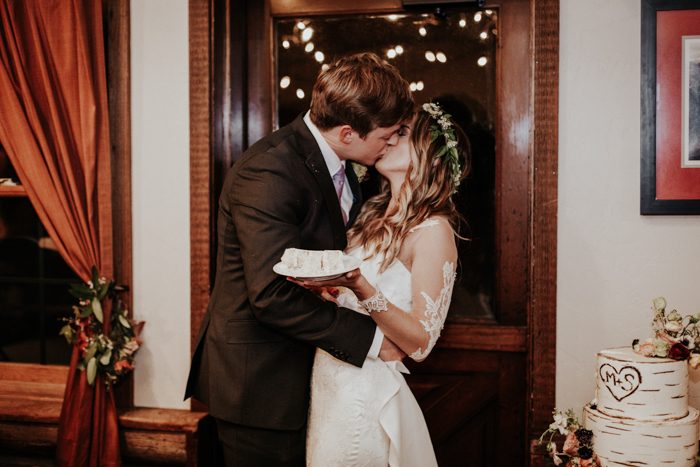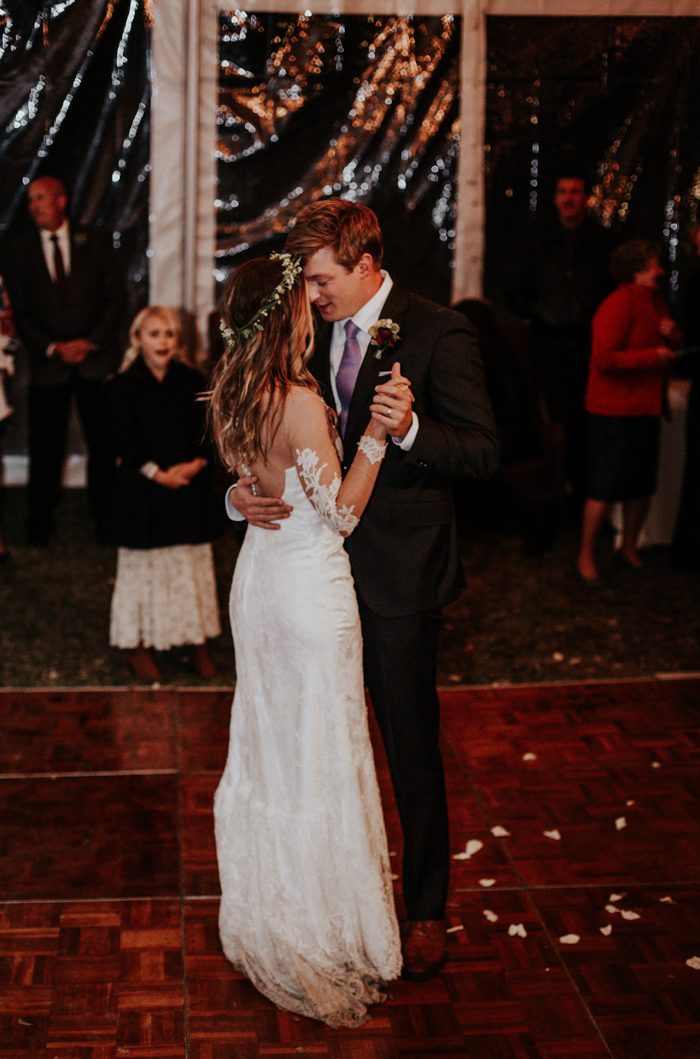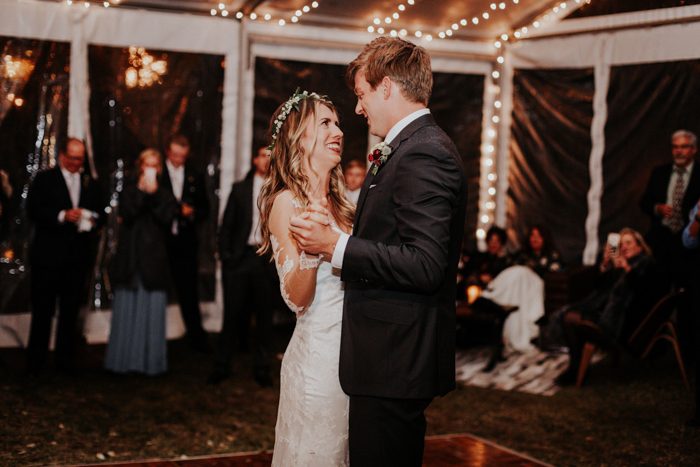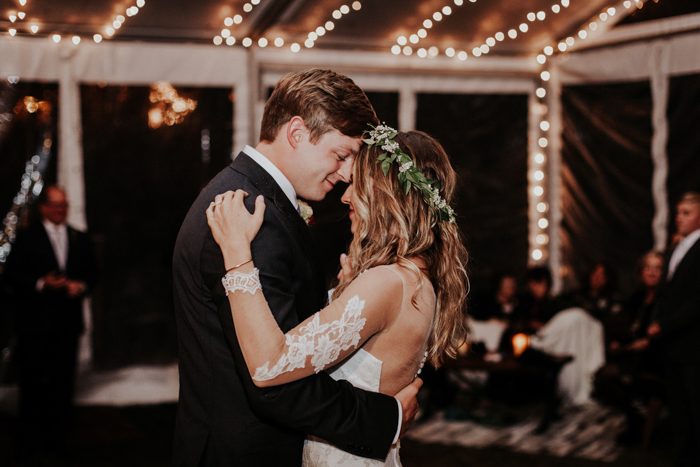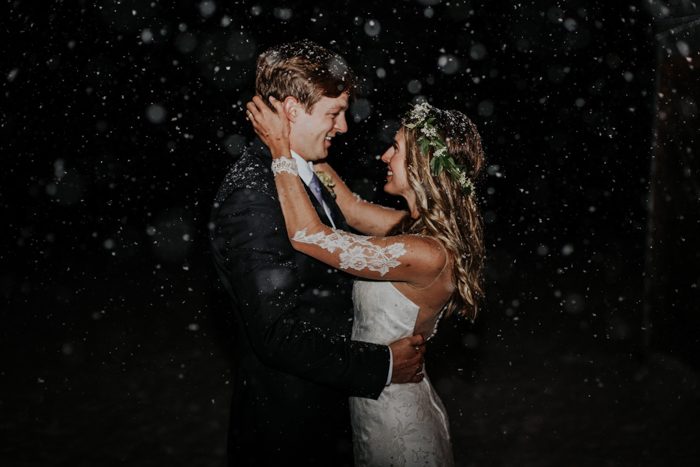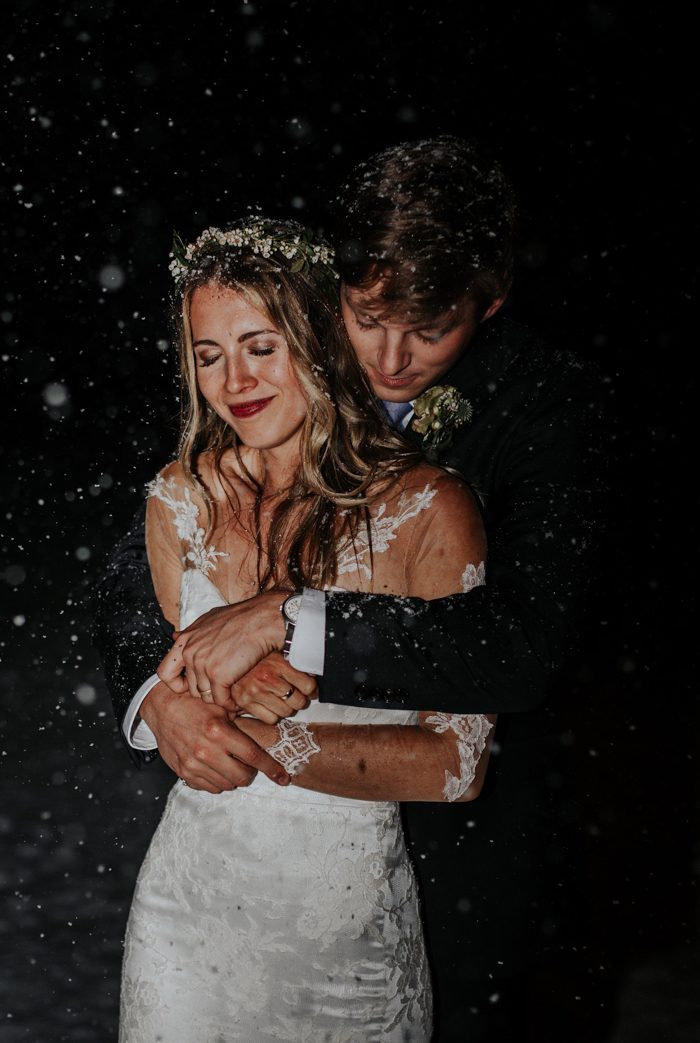 The most memorable was definitely the magical snowfall during our reception! It ended up snowing 6 inches and we had to end the party a little early to start getting people safely down the mountain. It was so special waking up that next morning to everything white.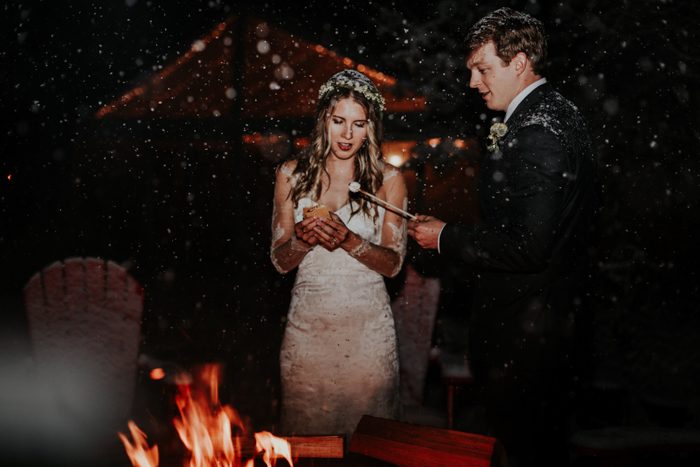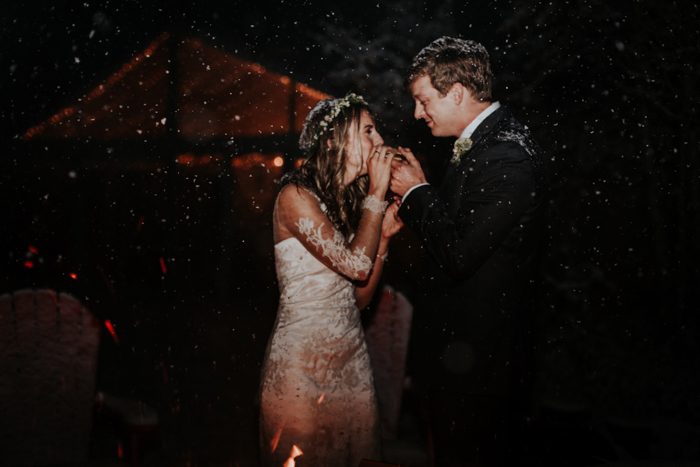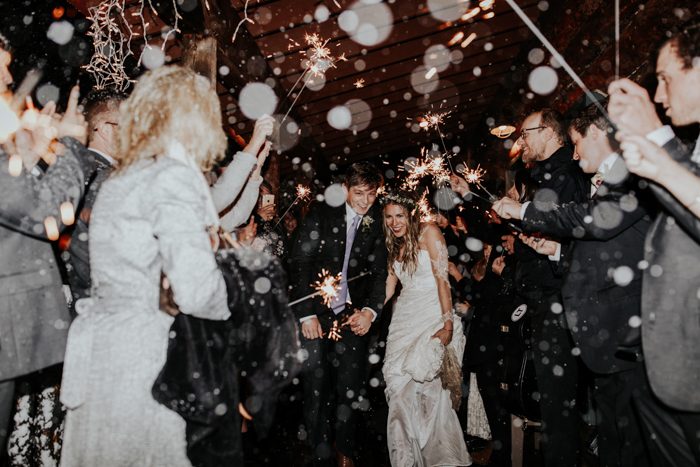 Karra was an amazing photographer, so personable and made us both feel so comfortable. She worked so great with our videographers, Allison and Tyler of Happy Camper Films. They stuck it out through all weather elements. Our day was so magical and was full of sunshine, rain, sleet and snow. We have made friendships with both that have continued on post wedding. They were a dream team.
A big thank you to Karra Leigh Photography for sharing this sweet mountain wedding with Junebug! To see a cool color palette take on a rainy outdoor wedding, take a look at this rainy Colorado mountain wedding at Planet Bluegrass.