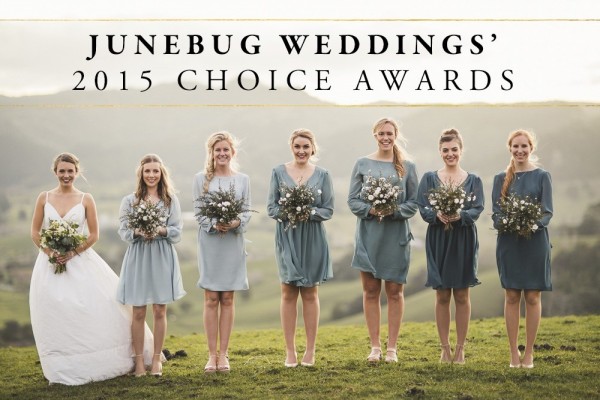 Photo by James Broadbent Photography
ATTENTION Brides, wedding professionals, peers, and friends: Whether it's gorgeous bridal hair or a swoon-worthy ceremony design, we're on the look out for the best of 2015 and we need your help! It's time to nominate the best in weddings for the year in the 2015 Choice Awards! Did you get married in 2015? Nominate your wedding! Do you know a wedding professional who went above and beyond and deserves to be rewarded? Nominate their work!
The nomination period ends on November 16th, 2015 at 11:59PM Central Time (CT), so, hurry up and nominate your favorite weddings from 2015 in one or more of the following categories:
Wedding
Floral Design
Wedding Stationery
Hair
Makeup
Bridal Style
Groom Style
Wedding Party Style
Bouquet
Boutonniere
Table Decor
Ceremony
Reception
Cake
Moment
Video
Elopement
You can read our Choice Awards Categories – What We're Looking for blog post to learn more about what to nominate for each category!

All winners will receive a winner's badge, as well as placement in our 2015 Choice Award's E-Magazine, which will be revealed on December 14, 2015.
For more information, please review the 2015 Choice Award's FAQ page as well as the Official Choice Awards Rules. Best of luck to the nominees!