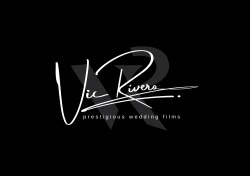 Best Wedding Videographers in London, United Kingdom
Vic Rivero Films
About
MEMBER SINCE 2021
Vic Rivero is a dedicated and experienced wedding filmmaker and video producer with 10 years of experience in the business.
With a deep understanding and extensive technical expertise in both photography and filmmaking, Vic creates exceptional cinematic wedding videography that is completely tailored and personalized to his clients.
For Vic, nothing is more important than ensuring each production is unique to the people he's making it for. He strives to offer prestigious, timeless, authentic, and creative cinematic works of art for his clients, so they can look back on and remember every last detail of their special day in stunning clarity.
After maintaining a successful career in the wedding industry for nearly a decade in Manila, Vic moved to the UK, where he launched Vic Rivero Films. His passion for photography and videography began 15 years ago when he first began to explore the two visual mediums as a part-time job. From there, he established his own company in Manila in 2012 and worked to develop and create his own artistic style and approach.
Today, Vic focuses primarily on videography because he believes that the cinematic qualities of filmmaking allow him to artistically express the events of the day and capture beautifully intricate details that make each event so special.
In Vic's mind, it isn't just about the event; it's about capturing the emotion of every guest, accentuating the details and special moments, and producing a film that serves as the visual proof of his clients' love for each other.
As a technical expert and master of his craft, Vic uses state of the art filmmaking equipment, including camera bodies, lenses, and appropriate lighting. Vic is well-versed in filming in a wide range of naturally and artificially lit environments, as well as both indoor and outdoor venues. Vic's technical expertise is something that makes him truly stand out.
In addition, Vic offers same-day editing, which allows his clients to see their production straight away.
By uniquely capturing the love they share, Vic's productions give his clients the incredible opportunity to re-live and experience their special day.
Why couples love Vic Rivero Films
Request Information
Thank you for your submission. We will be in touch soon!
X

Email Sent.