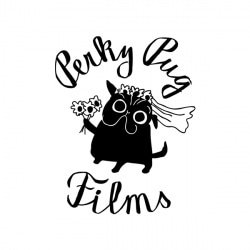 Best Wedding Videographers in London, Miami and Netherlands
Perky Pug Films
4 REVIEWS
About
MEMBER SINCE 2020
There isn't anything typical or ordinary about the videos produced by Perky Pug Films. The artist behind the camera, Petr, aims to create truly unique wedding films by utilizing the best of modern techniques and vintage cinematography.
Petr is a professional who is always up for an adventure and new experiences and loves to work alongside couples who share in his passion for authentic, nontraditional documentation.
Working with contemporary cinematic cameras and Super 8mm ones, his films are dynamic and always feature the intimate moments holding quirks and sweet moments. Available around the world, Petr is ready to create a one-of-a-kind wedding film that allows you to relive the magic for years to come.
- digital cinema cameras / 8mm cameras / drones
- various packages of filming for your day
- you always receive uncut material from your wedding
contact and booking: [email protected]
Why couples love Perky Pug Films
Ahmed E.
Holčovice, Czech Republic
Reviewed on Aug 06, 2021
Petr from perky pug films has made our wedding a memory that we will never forget. It was really nice to have him at our wedding. He was very professional, genuine and creative. I felt like he's a friend who we invited to celebrate this day with us n...&nbsp &nbsp Read More
Pavlína
Olomouc
Reviewed on Apr 14, 2020
Thank you, Petr, for the beautiful wedding video and for eternalizing the lovely memories. Choosing Petr and the wedding photographer was the right choice and we're certain we couldn't have chosen better. They completely respected our wishes and ...&nbsp &nbsp Read More
Katerina
Brussels
Reviewed on Apr 13, 2020
Petr was the best videographer we could have wished for, his video is amazing and beautifully captures our special day. He really managed to document all the little moments and emotions and create a beautiful video memory for us that allows us to re...&nbsp &nbsp Read More
Monika K.
Czech Republic
Reviewed on Apr 06, 2020
I've never felt I was exceptionally good at something, the prettiest girl in the room or the most charming person. But, for over a year now, there is one thing I feel really great about and it's all because of our wedding video shot by Petr – t...&nbsp &nbsp Read More
Request Information
Thank you for your submission. We will be in touch soon!
X

Email Sent.