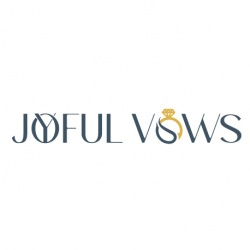 Best Wedding Videographers in San Diego, California
Joyful Vows
128 REVIEWS
Why couples love Joyful Vows
Charlene .
Denver
Reviewed on Aug 02, 2022
7/21/2020 - Words are not enough for how amazing and high quality everything was.
Wm C.
Las Vegas
Reviewed on Aug 02, 2022
4/18/2017 - Such a pleasure and an honor having these guys film my wife and I's wedding. Quality is one element, we were in such great shock when we saw everything after it was edited and curated and we are so lucky to have such beautiful photos.
Sarah L.
Los Angeles
Reviewed on Aug 02, 2022
3/31/2017 - Everything was flawless! definitely recommended.
Willie G.
New Orleans
Reviewed on Aug 02, 2022
12/28/2016 - if you're planning a wedding this is the way to go.
Rebecca R.
Phoenix
Reviewed on Aug 02, 2022
5/10/2019 - Jim made us a custom package because our wedding was on the smaller, more intimate side so we only needed one photographer and one cinematographer and from there I knew it was going to be smooth working with him. Everything form beginning...&nbsp &nbsp Read More
&nbsp + See More Reviews
Request Information
Thank you for your submission. We will be in touch soon!
X

Email Sent.