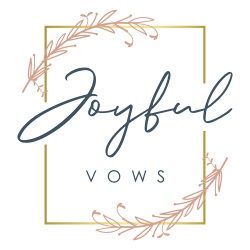 Best Wedding Videographers in San Diego, California
Joyful Vows
57 REVIEWS
Why couples love Joyful Vows
Deon S.
Denver
Reviewed on Jul 01, 2022
1.29.2015 - They were really enthusiastic, great and fun to work with.
Diyana A.
Cincinnati
Reviewed on Jul 01, 2022
4.03.2017 - They were able to captivate all of the important moments on our big wedding day! They are beyond talented and they caught the atmosphere, love and joy.
Kaden K.
Dallas
Reviewed on Jul 01, 2022
5.26.2021 - Nothing but great things to say.
Amal K.
San Jose
Reviewed on Jul 01, 2022
05.13.2020 - "were very impressed by how professional and calm the photographers were throughout the day and we never felt any pressure."
Christine M.
New Orleans
Reviewed on Jul 01, 2022
1.13.2018 - We worked with joyful vows New Orleans for our wedding. Their video and photo guys are great and their work is is amazing. Beyond being a great videographer with a great eye for composition, they were very easy to work with. For us specif...&nbsp &nbsp Read More
&nbsp + See More Reviews
Request Information
Thank you for your submission. We will be in touch soon!
X

Email Sent.