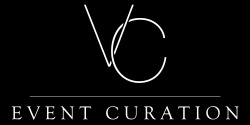 Best Wedding Planners in London, United Kingdom
VC Event Curation
X

Email Sent.
About
MEMBER SINCE 2020
Curators of Luxury Weddings and Parties, in the UK and Worldwide
Step inside our world of sensory experiences. Sensational weddings, spectacular parties, worlds of celebration, curated for you.
Victoria's creative flair and Caroline's logistical precision harmonise perfectly to create a stunning event for you, that not only looks fantastic but operates seamlessly.
Welcome to VC Event Curation, we create events.
...
We combine our industry expertise to create beautiful weddings and sensational parties that are designed with you in mind and executed with precision. We take pride in our unmistakable attention to detail, personal approach and exquisite design. Whether you're looking for a luxurious wedding in a private marquee, manor house celebration or the perfect relaxed intimate reception, we can realise your vision.
With backgrounds in corporate event management, exquisite customer service and five star hotels, whether they are anticipating every need on your special day, or working behind the scenes to assist in the evolution of your event, our team are devoted to delivering our core message of planning with you in mind. We'll make you feel at ease and truly supported as we call upon long-trusted suppliers, carefully design and manage your celebration with respect, discretion, meticulous planning and, of course, a lot of fun! We promise to curate a flawless event for you, but plan with personality. Together, let's create something spectacular.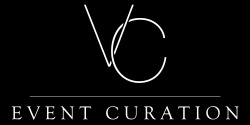 LEAVE A REVIEW
VC Event Curation
Request Information
Thank you for your submission. We will be in touch soon!