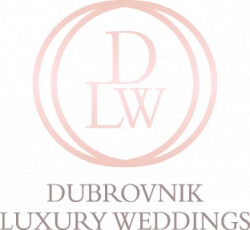 Best Wedding Planners in Croatia
Dubrovnik Luxury Weddings
22 REVIEWS
About
MEMBER SINCE 2020
About Dubrovnik Luxury Weddings
The company was brought to life by wedding planners Paula and Kristina previously working in different branches of the hospitality industry. Having recognized Dubrovnik as a popular wedding destination, they decided to gather their previously acquired knowledge and contacts and invest them into a successful and recognized wedding planning agency. The aim was to be a couple's extended arm throughout the world, help them plan their dream wedding in Dubrovnik, and have fun while doing it!
What we do
We believe the details make the difference. Dubrovnik Luxury Weddings proudly provides complete and personal service and gives you fresh and new ideas on a selection of a wedding theme that will be creative, memorable and above all, a reflection of your personalities. It is our desire to make your wedding day wishes come true!
How did we get here?
Twelve years of experience, passion for perfection and assistance from the entire network of excellent providers brought us to where we are today. With an entire team born and raised in Dubrovnik, our extensive local knowledge and contacts will help you organize a stunning Dubrovnik wedding or a special event within a realistic budget.
Why couples love Dubrovnik Luxury Weddings
Laura O.
Hotel Palace
Reviewed on Nov 25, 2022
We would 100% recommend using DLW if planning your wedding in Dubrovnik, Croatia. From showing us around several potential venues in Sept 2019, to working through various options as we worked through ideas for our day, to supporting and liaising with...&nbsp &nbsp Read More
Shauna K.
Sponza Palace
Reviewed on Nov 22, 2022
Thank you so much to the amazing team at DLW, especially Maja who looked after our wedding from start to finish. She was incredibly thorough and generous in everything she did in planning our wedding day. No stone was left unturned- and everything ...&nbsp &nbsp Read More
HILDA K.
SPONZA PALACE/VALA BEACH
Reviewed on Nov 15, 2022
DLW is indeed #LUXURY. Words cannot express my gratitude for Ana Radojevic and the DLW staff. My wedding was something out of a magazine! It was the PERFECT wedding and it's all because of them. Being 1st generation from Dubrovnik, I came to them wi...&nbsp &nbsp Read More
gemma c.
Dubrovnik
Reviewed on Nov 01, 2022
Ana was a joy to work with from start to finish. She was amazingly patience with our wedding being delayed for two years and when it came, it was better than what we could have imagined. Ana made the day run so smoothly and took all the stress away f...&nbsp &nbsp Read More
Hollie D.
Sponza palace & Hotel Neptun
Reviewed on Oct 10, 2022
Highly recommend DLW! We booked our wedding in 2019 and were due to get married in 2021, this got pushed back to this year due to COVID. We exchanged hundreds of emails over the course of almost 3 years due to covid but no email was too many and they...&nbsp &nbsp Read More
&nbsp + See More Reviews
Request Information
Thank you for your submission. We will be in touch soon!
X

Email Sent.