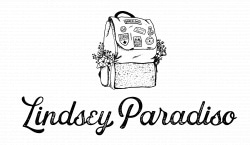 Best Wedding Photographers in Seattle, Washington
Lindsey Paradiso Photography
About
MEMBER SINCE 2017
I am really grateful to be able to share my passion with you. I truly believe that is so important you connect with your photographer and I want you to find the right fit as much as you do. So before you consider commissioning me, I would love to tell you a little bit about who I am. 

I'm honest and probably far too long-winded most of the time. I'm obsessed with my dogs (Lola & Izzy), a foodie and I have an overabundance of empathy (it's actually a curse). I'm a hugger and a self-proclaimed weirdo (my friends call me 'quirky'). I am drawn to emotive, rich colors and I love seeking out patterns and texture for my images. My humor is 97% dad jokes, I get my feelings out by writing and I am on my computer way, way too often. Green is my favorite color - which is probably why I am so drawn to atmospheric portraiture. When I need to feel grounded, I surround myself with nature.
I am so thankful that I have a career that not only fulfills me as an artist but as a human being. The fact that people entrust me to document one of the most important days of their life is so special to me and I want nothing more than to tell your story in the best way that I can. I love being able to collaborate with my clients in order to really interject their personality into my work. If you have an idea for a location, lay it on me! Questions about what you should wear? Let's figure it out together! Hope to talk to you soon! xx 
Why couples love Lindsey Paradiso Photography
---
Request Information
Thank you for your submission. We will be in touch soon!
X

Email Sent.