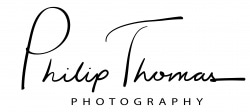 Best Wedding Photographers in Houston and San Antonio, Texas
Philip Thomas Photography
About
MEMBER SINCE 2012
I love my job! If you like what you see, reach out!
I have a cool English accent; I'm dashing and handsome – so my wife says. Seriously though, I love the craft of photography. I'm a former news photographer and a San Antonio-based wedding photographer capturing weddings from a fly-on-the-wall perspective. You'll not notice me. My photos are candid and artistic with a splash of color and monochrome. I avoid those wedding picture clichés and also serve Houston and Austin, Texas.
I'm fortunate to have collected over 80 international wedding awards with Fearless, WPJA, Photographers Keeping It Real, ISPWP, and This is Reportage. I shoot a blend of digital and film on Leica M Rangefinders and medium format Mamiya RZ67 film cameras. The Leica's are quiet, small, and unobtrusive cameras, perfect for my way of working.
Why couples love Philip Thomas Photography
Request Information
Thank you for your submission. We will be in touch soon!
X

Email Sent.