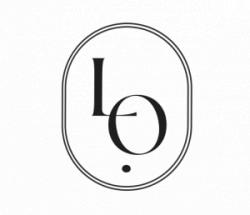 Best Wedding Photographers in Spain
Lara Onac Photography
8 REVIEWS
About
MEMBER SINCE 2021
I am Lara, a destination wedding photographer based in the sunny Spain. I have photographed weddings in Madrid, Barcelona, Mallorca, Granada, Ibiza, Seville, San Francisco, Los Angeles, New York, Puerto Vallarta, Tulum, Marrakech… but I will go wherever your love story takes me.
My goal is to be much more than a photographer. I will create beautiful images and document your special day in a creative and professional way, but I will also be the person you can trust, laugh and be yourself with.
Let's create some magic memories together!

Why couples love Lara Onac Photography
Jordan S.
Convent de Blanes
Reviewed on Jan 25, 2023
Lara was the perfect photographer for our perfect day. We couldn't be happier with her work and partnership. 10/10 would recommend.
Victoria P.
Castilla Termal Monasterio de Valbuena, Spain
Reviewed on Jan 19, 2023
Lara is an incredibly talented wedding photographer who was able to capture moments from our wedding day that I will cherish forever. Her attention to detail, creativity, and talent led to wedding photos that look like they belong in a magazine. I kn...&nbsp &nbsp Read More
Melissa M.
Granada, Spain
Reviewed on Nov 15, 2022
We felt so lucky to have Lara be a part of our wedding day! She is an incredibly talented photographer - she captured every meaningful detail we could have hoped and more and the photos she created belong in a magazine. But equally as important as he...&nbsp &nbsp Read More
Anngelique P.
Granada, Spain
Reviewed on Nov 15, 2022
After months of searching for a photographer, I finally found Lara, whose editing style I adore. Lara is a joy to work with; she speaks English fluently and made me feel so comfortable and relaxed on the day of the wedding. My husband and I just rece...&nbsp &nbsp Read More
Laura
Madrid
Reviewed on Oct 23, 2021
Gracias a Lara, tenemos un recuerdo maravilloso de nuestra boda. Supo encontrar los momentos clave y plasmarlos de una forma natural y espontánea en sus fotografías.
&nbsp + See More Reviews
Request Information
Thank you for your submission. We will be in touch soon!
X

Email Sent.