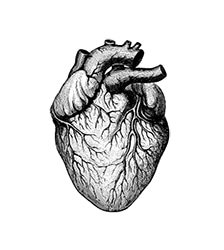 Best Wedding Photographers in Spain and Vancouver Island, British Columbia
Dallas & Sabrina
15 REVIEWS
About
MEMBER SINCE 2014
THE ART OF REMEMBERING
When you look back at your wedding photographs you want to be taken back to that exact moment. We want you to re-experience the excitement, the anticipation, the tears of joy, and all the emotion. Memories are made up not only of the big events but also the subtle moments. A glance from your father before you walk down the aisle, the way your lover intertwines their fingers in yours, a tear rolling down your mothers cheek. We know how much these memories mean to us and it is our goal to preserve them for you. We can't wait to get to know you and hear your story. Let's make some memories.
Why couples love Dallas & Sabrina
Sabrina
Little Cates Park
Reviewed on Sep 12, 2021
The pictures that we ended up with for our 10 year anniversary shoot were exceptional! Dallas and Sabrina have a very casual yet professional way of taking pictures which creates an easygoing environment with the end result being very natural and c...&nbsp &nbsp Read More
Jenn B.
Stanley Park
Reviewed on May 16, 2020
These two are amazing! I struggle when being photographed. (Where do I look? What am I supposed to be doing?) Dallas and Sabrina talked us through our pregnancy photo shoot like pros. The end result was amazing unique photos that blew my friends preg...&nbsp &nbsp Read More
Amber F.
Seattle Washington
Reviewed on May 15, 2020
Dallas and Sabrina have been taking mine and my husband's anniversary portraits every year since 2011. We look forward to it every year... and the adventures we will have together. We completely adore D&S, they are so passionate and fun. They work s...&nbsp &nbsp Read More
Asia & Ryan S.
Burnaby Lake Rowing Pavilion
Reviewed on May 15, 2020
We had such a positive experience with Dallas and Sabrina! Not only is their talent undeniable, but they really went the extra mile to accommodate us on our wedding day. The duo took the time beforehand to get to know us so that they could create ide...&nbsp &nbsp Read More
Suzanne R.
Woodinville, Wa
Reviewed on May 14, 2020
We loved having Dallas and Sabrina take our engagement photos! In their gallery you'll see an attention to detail and storytelling that is hard to find. Their level of craft is up there; many photographers do batch post-production image processing, b...&nbsp &nbsp Read More
&nbsp + See More Reviews
Request Information
Thank you for your submission. We will be in touch soon!
X

Email Sent.