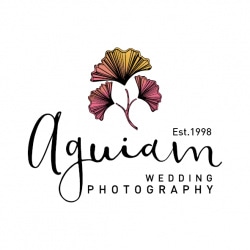 Best Wedding Photographers in Portugal
Aguiam Wedding Photography
8 REVIEWS
About
MEMBER SINCE 2015
Glória Aguiam, the founder of the company, initiated her activity 20 years ago. However, ever since her early age, she developed her taste for photography, having done countless exhibitions about diverse themes. Nothing would have predicted that she would fall in love with wedding photography until the day she was invited to photograph one. The idea of being part of the most important day for two people, and of portraying the strong feelings related to that day, made Glória abandon her profession in a video producer, and dive head and soul into a new project: wedding photography!
WE ARE A STRONG TEAM OF PHOTOGRAPHERS
Naturally, things evolved throughout time, and right now we are a strong team of photographers, who are extremely professional and completely in love with wedding photography. We want our couples to have photos they could only dream of, in which they can almost reach the emotions captured with their fingertips. We focus on the feelings and emotions without ever losing our style of photojournalism. We photograph reality with a spike of magic to heighten the senses.
WEDDING PHOTOGRAPHY IN PORTUGAL
We are so lucky to live in Portugal, a beautiful country which is frequently sought out as a wedding destination. We find the fact that people leave their own country to get married here to be quite curious. However we do perfectly understand the reasons of their choice; be it the culture, the irresistible food, the fabulous weather, historic locations or the extraordinary landscape that we have, Portugal is in fact the ideal place to host a wedding.
Consequently, we have ended up becoming specialized in what you call "Destination Wedding". We know our country very well and are always excited to explore what it has of best to offer, this in turn becomes quite visible in the pictures we take. Therefore, we will always offer a detailed photographic report of your wedding, which will forever transmit the emotion of the day in a laid back, intimist manner, and with a tasteful and experienced eye for photography. We arrive at your important day with body and soul, and we deliver ourselves with an open heart, eyes wide open, and our camera on hand ready to capture the essence of Love.
This is what we do, and we love it!
Why couples love Aguiam Wedding Photography
Hafsa
Penha Longa Resort and Forte da Cruz
Reviewed on Aug 08, 2022
We worked with Aguiam wedding photography for our destination wedding in Portugal! We had a two day event and both days were captured beautifully by the team. We had our events in the Penha Longa Resort and Forte da Cruz and they were very familiar w...&nbsp &nbsp Read More
Alejandra E.
Forte da Cruz, Estoril
Reviewed on Jun 15, 2021
Very good professionals that we definitely recommend. The photographers managed to capture all the moments from our wedding, they were basically everywhere. Great quality/price relation, we were very happy with their work and with the results
Bruna H.
My Vintage Wedding Portugal
Reviewed on Jun 17, 2020
Great professionals! Every picture I look at now bring me back to our wedding. Loved the good vibe of the team and the quality delivered!
Natalia
Sintra
Reviewed on Jun 16, 2020
Loved my experience with Aguiam. Customer service and quality of the photos was even more than we hoped for. Just wonderful!
Marta F.
Lisboa
Reviewed on Apr 20, 2020
We were so lucky to have our beautiful wedding day photographed by Aguiam Weddings. They're professional, attentive and dedicated. We hardly noticed their presence even though they're very detail-oriented; they work their magic smoothly. The essence ...&nbsp &nbsp Read More
&nbsp + See More Reviews
Request Information
Thank you for your submission. We will be in touch soon!
X

Email Sent.