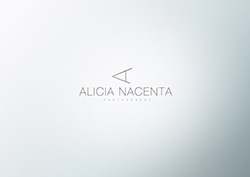 Best Wedding Photographers in Spain and Portugal
Alicia Nacenta Photography
13 REVIEWS
About
MEMBER SINCE 2016
Hi!
My name is Alicia, I am, over all, a really positive person, an international wedding & lifestyle photographer, mum of 2 adopted dogs and travel addict. 
I would love to be the storyteller of your magic day, capture your wedding as if I was one of your guests, I believe this is the best way you can capture those unique moments that will last forever. 
I look for the best natural light, for the more amazing backgrounds and most important of all, I always look for your true emotions, passion and feelings, real feelings!
Images are powerful. Within some years the memories and emotions of your day will be transmitted by them. 
Why couples love Alicia Nacenta Photography
Stephanie M.
Lecce, Italy
Reviewed on Nov 08, 2022
We couldn't have found a better photographer to capture our wedding. Alicia's photos speak for themselves, but what you don't see is how she expertly manages to be both professional and friendly at the same time. She was able to communicate easily ...&nbsp &nbsp Read More
Maria Q.
Madrid
Reviewed on Nov 02, 2022
Volveríamos a elegir a Alicia y su equipo una y mil veces más. Ejemplo de profesionalidad, cercanía, organización y motivación desde el día 1. No podríamos haber elegido a un equipo mejor para nuestra boda. La calidad de las fotos es insuperab...&nbsp &nbsp Read More
Carlota Rivas
Madrid
Reviewed on Oct 29, 2022
No hemos podido elegir mejor para un día tan especial!! Ali y su equipo son los mejores, profesionalidad en todos los sentidos, además de ser súper cercanos y encantadores. Después de habernos pasado las fotos y el vídeo, confirmamos aún más...&nbsp &nbsp Read More
Laura L.
Piedrafita de Jaca
Reviewed on Oct 19, 2022
Todo es fácil con Alicia y su equipo. Es organizada, clara, cercana, empática, se adapta al 100% y sientes que lo tiene todo bajo control. En el día de la boda, nos sentimos acompañados y en muy buenas manos. Captó cada momento y su emoción a l...&nbsp &nbsp Read More
Cristina G.
Mérida (España)
Reviewed on Sep 29, 2022
Inmejorables fotos. Fantástico equipo de profesionales dirigidos por Alicia. Jamás he visto una calidad de las fotos igual y ha sido una sorpresa muy agradable encontrar esa calidad en el día más importante para nosotros, en nuestra boda. Durant...&nbsp &nbsp Read More
&nbsp + See More Reviews
Request Information
Thank you for your submission. We will be in touch soon!
X

Email Sent.