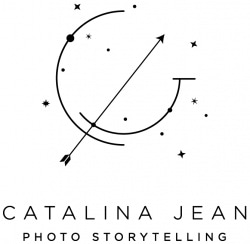 Best Wedding Photographers in Big Sur, Northern California and Oregon
Catalina Jean Photography
About
MEMBER SINCE 2017
I am most inspired by photos that are brimming with emotion. Photos that look like your favorite song lyric, reflecting the feeling on those perfectly imperfect days. Like when you both went to the beach and it was suppose to be sunny but it rained and you laughed together while snuggling into his jacket to keep warm, realizing that in his arms is where you feel most at home. There is so much deep beauty in the seemingly ordinary. But really, there is no ordinary. Because when you found him, when you found her, everything changed. Ordinary life transformed into an extraordinary adventure together. 
I want to capture this very thing - this adventure you're on, this story you are creating together, hand in hand, side by side.
I'm Catalina and this is a little about me // My favorite moments of the day are making coffee in the morning and getting tackled by my Boston Terriers when I come home // I'm really kinda a goofball and make so, so many bad jokes (sorry in advance) // I'll take cool foggy weather over sun any day // Coffee and whiskey are my main drinks of choice // Nature, minimalism, dark shadows, real emotion all make my heart skip a beat
Why couples love Catalina Jean Photography
Request Information
Thank you for your submission. We will be in touch soon!
X

Email Sent.