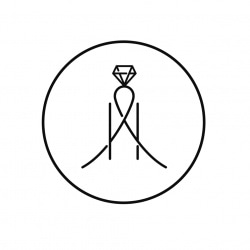 Best Wedding Photographers in North Carolina
Autumn Harrison Photography
3 REVIEWS
About
MEMBER SINCE 2017
I love to get my clients into an environment that relates to them so they are more apt to being themselves. We can go to your favorite local coffee shop or a brewery you guys go to every Friday. If this speaks to you, then HELL YES LET'S DO IT!!
Awkwardness can be a factor with some brides and grooms, however I take awkwardness and envoke realness from my couples. Honestly, even the awkward laughs turn into a real laugh. So see, its a HUGE win even if you're a little shy. I've got you!
Why couples love Autumn Harrison Photography
Kelly M.
Savannah, GA
Reviewed on Apr 30, 2021
Gosh! Where do I start… Autumn is our dream photographer, come true! And on top of that she is just an amazing human, that we are so lucky to have gotten to know. Initially, I was struck by her stunning style of photography, and the way she captu...&nbsp &nbsp Read More
Lacey B.
Raleigh, NC
Reviewed on Apr 07, 2020
As a hobby photographer for over 10 years, photography was a big priority for our wedding. I knew how to read a portfolio to find a photographer that could consistently create the type of images I loved, but I'm more comfortable behind the camera tha...&nbsp &nbsp Read More
Elijah N.
Reviewed on Apr 07, 2020
Autumn is the best of the best! Seriously. You will not be disappointed you've hired her. While she truly cares about her couples and wants them to have an amazing experience, she also cares about her craft! You don't want to hire someone who just do...&nbsp &nbsp Read More
Request Information
Thank you for your submission. We will be in touch soon!
X

Email Sent.