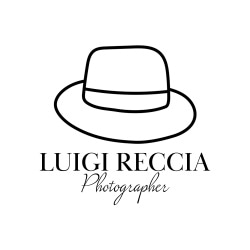 Best Wedding Photographers in Italy
Luigi Reccia Photographer
2 REVIEWS
About
MEMBER SINCE 2021
You can simply call me Gigi, as everyone does.
I live in southern Italy, in the very center of Napoli, close to the sea, where the sun shines on the mount Vesuvio and where we have the best pizza you can ever imagine.
Since the beginning of my career in wedding photography, I've always looked to things differently. My storytelling is based on you, your story, your unique emotions during your special day. Every couple is different, so every wedding has to be. I'm a daydreamer, discrete and silent observer of what happens around me, ready to be captured with my camera. Mine is a double approach to weddings: true reportage stills with the minimum amount of direction and a more dreamy, blurred, intimate images which speak directly to the heart.
I'm available everywhere there is a story to tell.
Why couples love Luigi Reccia Photographer
Ingrid F.
Relais Blu
Reviewed on Jan 19, 2023
Luigi was a pleasure to work with. His work is cool, candid, and beautiful. Above and beyond the superb quality of work, Luigi and his assistant were nice guys who were lovely to hang out with. They put us at ease and were so fun. I highly recommend ...&nbsp &nbsp Read More
Marta G.
Astapiana Villa Giusso
Reviewed on Dec 12, 2022
Luigi è stato il fotografo al nostro matrimonio. Però lui e la sua squadra sono stati come parte degli invitati grazie alla loro professionalità, simpatia e gentilezza. Con il suo fantastico lavoro possiamo rivivere in ogni momento quei meraviglio...&nbsp &nbsp Read More
Request Information
Thank you for your submission. We will be in touch soon!
X

Email Sent.