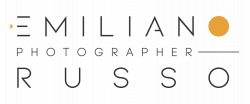 Best Wedding Photographers in Southern Italy
Emiliano Russo Photographer
About
MEMBER SINCE 2020
Emiliano Russo is an italian wedding photographer based in Amalfi Coast, Ravello, Positano, Sorrento and Capri. He is hired as wedding photographer in Tuscany as well as Rome, Apulia and many other locations by couples from all over the world.  
Emiliano started to study photography 10 years ago in Australia and after two years went back to Italy in order to manage his professional studio where he is surrounded by a skilled team of second shooters, assistants, videographers, colorists, editors, and printers with  consistent experience in weddings.
His experience is impressive: many weddings in the USA, all over Italy and where he is based in Amalfi Coast. 
In terms of style and aesthetic he follows a personal research on the following elements:
1) Composition: for couples who are going to hire a destination wedding photographer, it is important be framed with amazing backgrounds. Yet, it is also important that pictures don't look like snapshotty and that means they need to have something more than a simple excercise of fake perfection. 
2) In order to make a good composition catchy and unique, what is important is light. This element is the base of photography but every eye has his own way to read and record the light by the machine. Emiliano has an evident and dinstinctive way to use the light in his pictures. It is a versatile manner to go from the shadow to the light and enhance in this way the beauty of brides and grooms. 
3) The search of ethereal: not obviously a common moody portrait of the couple, yet it's ethereal and timeless couple portraits that mostly define the style of Emiliano Russo as unique. It's something in between natural posing and a bit of reportage. Not exactly a glamorous style but definitely something more who will last for a long time, as it's not a "fashion slave" style. 
4) Classy and elegant: Even if his style can be creative from many points of view, a strong touch of elegance is visible in every shot by Emiliano. 
5) The colours: are always well balanced and not following fashionable rules. Consciously with a colour preset for at least 3 years Emiliano has created his own colour palette that is actually not always the same. Every wedding deserves a touch of uniqueness and a vibrant atmosphere. Colour grading is very important in adding something more to the pictures.
Emiliano Russo Studio offers the following services:
1) Photography - digital package (from minimum 4 hours to full day)
2) Photography - print package (connected to the digital package)
3) Real weddings, elopements, wedding proposals, engagement shootings, holiday and travel photography
4) Videography and drone
5) Colour correction, colour grading and professional retouching   
It is recommended to book any service at least 8 months before the event. 
Why couples love Emiliano Russo Photographer
Request Information
Thank you for your submission. We will be in touch soon!
X

Email Sent.