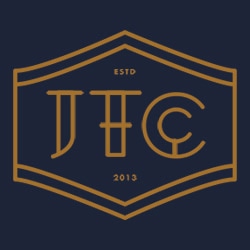 Best Wedding Photographers in Iowa
Jason Thomas Crocker Photography
9 REVIEWS
About
MEMBER SINCE 2015
Hi, I'm Jason, a wedding photographer based in Des Moines, Iowa who travels around the globe to photograph destination weddings. After documenting over 500 weddings, I can honestly say that no two weddings are the same, which makes every wedding story that I capture unique and special. I blend my eye for epic compositions with my photojournalistic style of photography to capture the true essence of who you are as a newly married couple. Along with my award-winning photography, I've also built my wedding photography process to infuse more fun and less stress into your wedding day. Leave the photography planning, organizing, and wrangling of aunts and uncles to me so you can relax and enjoy the celebration. When I'm not photographing weddings or putting stamps on my passport, you can often find me laughing at the Comedy Cellar, cheering on Notre Dame football, reading, or enjoying Kickboxing!
Why couples love Jason Thomas Crocker Photography
Julie M.
Des Moines
Reviewed on Mar 29, 2022
Stop and look no further. This is the photographer you NEED at your wedding. If this is your first wedding, you really don't know what you don't know about weddings. Jason has so much knowledge even outside of photography to make sure everything runs...&nbsp &nbsp Read More
Erin L.
Des Moines, Iowa
Reviewed on Mar 15, 2022
We cannot recommend Jason enough! He is an incredibly talented photographer and an equally amazing person. He will deliver stunning photos as well as offer the most calming and confident presence to your wedding day. Jason goes above and beyond to cr...&nbsp &nbsp Read More
Dana Y.
Illinois
Reviewed on Nov 10, 2021
Jason is not only a wonderful and skillful photographer, he is a great person to work with. He arrived early, was professional throughout, had great direction and tips for us and the bridal party, and edited our photos beautifully. He sent us preview...&nbsp &nbsp Read More
Amanda T.
Fireside Winery
Reviewed on Sep 13, 2021
There are not enough stars to rate Jason. We got our pictures back and there is not a single one that we didn't fall in love with. As a girl you dream about your wedding day and Jason captured all the moments with perfection. We had so much trust in ...&nbsp &nbsp Read More
Jennifer Q.
Carper Winery
Reviewed on Jul 21, 2021
Jason was great to work with. All of our wedding photos turned out GORGEOUS and we could not be happier with them! We received so many compliments on how beautiful all our photos were. Jason even came early on the day of the wedding to make sure he ...&nbsp &nbsp Read More
&nbsp + See More Reviews
Request Information
Thank you for your submission. We will be in touch soon!
X

Email Sent.