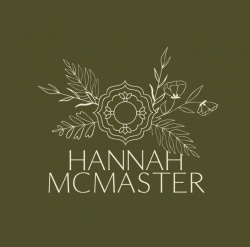 Best Wedding Photographers in Pacific Northwest
The McMasters
3 REVIEWS
About
MEMBER SINCE 2020
Hello. We are Hannah + Devin. We Like love.
Hannah captured her first wedding in Scotland in 2009, and a heck of a lot between then and now.
As a photography + Video duo obsessed with capturing and telling love stories, It's safe to say we are fans of pure love.
We are a story tellers, a seeker of moments and authentic feelings.
Your memories, captured, exposed, printed and bound
These are what we take away. As you leave little glimpses of your life, to share who you really are; with the world around you.
For lovers of a Bygone era, with modern flare, who takes joy in the little details...
We solmenly promise to make you dance, and laugh and have the best time of your life.
Now that you know a little more about us, it's time to hear a little about you
x
Why couples love The McMasters
Manpreet S.
Various Locations
Reviewed on Jul 04, 2020
Hannah is a (com)passionate professional. We loved how easy it was to work with her. Unlike other photographers, she is present without seeming to be present, meaning she knows what shots she wants to take, and takes them without being intrusive or d...&nbsp &nbsp Read More
Chrissy S.
The Old Church
Reviewed on Jul 03, 2020
Hannah will blow your socks off!! Our wedding day was captured by this talented lady and we are speechless with the photos. They are all Amazing! In fact, words cannot describe how incredible our photos are. She is easy going, understood exactly wha...&nbsp &nbsp Read More
Becs C.
Black Barn River Room
Reviewed on Jul 02, 2020
The most amazing photographer💛 We could not have been more impressed with the beautiful photos Hannah took on our wedding day. It's so hard to choose only a few favourites to frame! Love your work and highly recommend! Xx
Request Information
Thank you for your submission. We will be in touch soon!
X

Email Sent.