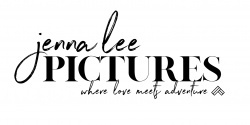 Best Wedding Photographers in Hawaii
Jenna Lee Pictures
20 REVIEWS
About
MEMBER SINCE 2019

Hey you.
I'm Jenna Lee and I am so glad you're here.

I've been capturing weddings for over 10 years now and I just love it! I'll admit I'm incredibly biased, but my couples really are the best. My approach to wedding day starts with me constantly observing, I begin with the intitial emails to learn about your beautiful story and the things that excite you... I curate a styling kit of gorgeous pieces to compliment your gorgeous wedding details, so that when my team and I show up we can capture your details beautifully. As we curate your day and tell your story, we capture a variety of magical moments and shots... From drone imagery that really sets the scene of where this incredible event took place, to sweet close-up moments that show the energy, tenderness, passion, personality that you two create... dynamic environmental shots, showcasing the incredible space we're in and highlighting natures beauty, or the architecture of your space... incredible candid moments between you and the people you love most. I also provide guidance for you (as much or as little as you'd like) throughout your entire day. This guidance looks like my expert opinions on where the best place for sweet things to take place in order to help them unfold naturally and in the most authentic way possible, but also in the space that will elevate your experience and result in the best photography for that moment - to sweet and special moments we help create that wouldn't otherwise have happened.
We're with you, by your side, through out your day... Constantly observing and capturing your beautiful story, from the smallest guests that might appear like honeybees or geckos, to celebrating any weather that might show up and using the gifts of nature to just create even more epic imagery for you.
Our services go beyond photography & videography as we do whatever can to help ensure you have the best day of your life, we tend to be almost an exension of your coordination team as we use our expertise to soften any potential wrinkles, guide you through your day to help make sure you can be Present in your moments and enjoy it as much as possible, while telling your incredible story in the process.
Named #1 Wedding Photographer in 2020 by Wedaward, you can rest assured, you're in amazing hands.
--------
When I'm working, I want you to live in your moments; to be present and aware. I want you to kick off your shoes and dance wildly, love freely, without a care in the world. Rest assured your moments are in good hands. I live to curate these moments of your magnificent day, allowing you to be fully present in your moment. Because these are some of the most important moments of your life.


I enjoy pushing my clients to the edge of their comfort zones. A session with me is unlike a photography session you'll ever experience elsewhere. Because it's not about posing, it's always about you; getting lost in each other, in this beautiful world, and having a beautiful experience.

This allows me to capture you and curate your day in an authentic way. After all, this is your story - I'm just here to help tell it.
Love, Light, and Aloha,
Jenna Lee
Why couples love Jenna Lee Pictures
Kristen F.
Halona Beach Cove
Reviewed on May 11, 2022
Jenna Lee was absolutely wonderful to work with! It was our first time ever doing a photoshoot and Jenna captured every single moment with us beautifully. She made us feel comfortable together and made sure we had a fun time during the shoot. She gav...&nbsp &nbsp Read More
Diana L.
Lanikai and Halona
Reviewed on Feb 06, 2022
In my past photoshoots, I've had to struggle to choose 3-4 photos to be edited. I always thought it was my problem: that I was awkward and unphotogenic. I learned from my engagement photoshoot with Jenna that it is possible for me to look amazing i...&nbsp &nbsp Read More
Jennifer M.
Oahu
Reviewed on Jan 20, 2022
We wanted a couple's photoshoot that captures the beauty of Hawaii and reflect how much fun we were having while living on the islands—Jenna did just that! Jenna made us feel really comfortable and we had lots of fun during the photoshoot. She and ...&nbsp &nbsp Read More
Billy N.
Hawaii
Reviewed on Oct 20, 2021
Jenna and her tribe team Walker did a great job capturing our photos for our wedding anniversary. We were in Hawaii for a week and they were very accommodating to our schedule. The creativity in their photos is something that is so unique to their br...&nbsp &nbsp Read More
Anny N.
Hawaii
Reviewed on Oct 20, 2021
Jenna and her team were so great! My husband and I celebrated our 10 year anniversary and wanted some wedding photos since we did not have them 10 years ago and Jenna did not disappoint. She made our trip to Hawaii so memorable and special and I was ...&nbsp &nbsp Read More
&nbsp + See More Reviews
Request Information
Thank you for your submission. We will be in touch soon!
X

Email Sent.