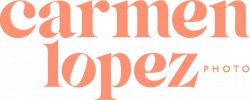 Best Wedding Photographers in Palm Springs
Carmen Lopez Photography
About
MEMBER SINCE 2019
YOU'RE ENGAGED!!! 1) That's amazing and I'm so excited for you both! 2) Way to get on top of your wedding planning. You go Glen Coco. A little about me; I'm a San Diego based wedding photographer and I'm here because being in love is fun. You'll notice we have a lot of that around here. I want you to see what you look like in your happiest moment with your favorite person. I want your kids to look at your wedding photos in 15 years and think, "wow, my parents were a perfect combination of sexy and adorable, wtf?!". I'm here because your photos are my priority. You are not only hiring your wedding photographer but your pro hype woman. This is an exciting time, let's celebrate! I'd love to chat with you more.
Why couples love Carmen Lopez Photography
Request Information
Thank you for your submission. We will be in touch soon!
X

Email Sent.