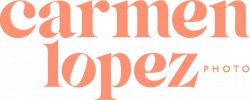 Best Wedding Photographers in Palm Springs
Carmen Lopez Photography
27 REVIEWS
About
MEMBER SINCE 2019
YOU'RE ENGAGED!!! 1) That's amazing and I'm so excited for you both! 2) Way to get on top of your wedding planning. You go Glen Coco. A little about me; I'm a San Diego based wedding photographer and I'm here because being in love is fun. You'll notice we have a lot of that around here. I want you to see what you look like in your happiest moment with your favorite person. I want your kids to look at your wedding photos in 15 years and think, "wow, my parents were a perfect combination of sexy and adorable, wtf?!". I'm here because your photos are my priority. You are not only hiring your wedding photographer but your pro hype woman. This is an exciting time, let's celebrate! I'd love to chat with you more.
Why couples love Carmen Lopez Photography
Nicole S.
Venue 808
Reviewed on Dec 27, 2022
Carmen was the first vendor we hired for our wedding, and truthfully the only photographer we looked at. I found her instagram and knew immediately we had to have her. I feel so ridiculously lucky that she captured our day -- the pure joy, comfort, a...&nbsp &nbsp Read More
Sarah F.
Bougainvillea Estate
Reviewed on Dec 27, 2022
Capturing your wedding day through pictures is so sacred, and I am beyond grateful that we had Carmen to do so with such perfection. More than the absolute beauty she produced through her insanely creative skills, we were so thankful for her calming ...&nbsp &nbsp Read More
Michelle S.
Pioneertown
Reviewed on Sep 23, 2022
Carmen was amazing. She captured all those special moments on our wedding day. I couldn't recommend her enough. Carmen, we truly appreciate your time and skill!
Brittany L.
Estancia La Jolla
Reviewed on Aug 20, 2022
Carmen is the best! She was the first vendor we booked for our wedding because we were so excited to work with her! We felt instantly comfortable with her during our engagement shoot. She even made the trip up to Malibu for the engagement shoot locat...&nbsp &nbsp Read More
Devyn J.
The inn at rancho Santa Fe
Reviewed on Jul 15, 2022
Carmen is not only the most talented photographer, but the chillest and most enjoyable person to add to your party. She made us feel so comfortable, cool, and oh so attractive :) from the engagement shoot through the wedding, she understood what we w...&nbsp &nbsp Read More
&nbsp + See More Reviews
Request Information
Thank you for your submission. We will be in touch soon!
X

Email Sent.