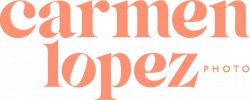 Best Wedding Photographers in Palm Springs
Carmen Lopez Photography
16 REVIEWS
About
MEMBER SINCE 2019
YOU'RE ENGAGED!!! 1) That's amazing and I'm so excited for you both! 2) Way to get on top of your wedding planning. You go Glen Coco. A little about me; I'm a San Diego based wedding photographer and I'm here because being in love is fun. You'll notice we have a lot of that around here. I want you to see what you look like in your happiest moment with your favorite person. I want your kids to look at your wedding photos in 15 years and think, "wow, my parents were a perfect combination of sexy and adorable, wtf?!". I'm here because your photos are my priority. You are not only hiring your wedding photographer but your pro hype woman. This is an exciting time, let's celebrate! I'd love to chat with you more.
Why couples love Carmen Lopez Photography
Kristin D.
Harbor View Loft
Reviewed on Jan 25, 2022
Carmen was absolutely the best to work with! When she says "pro hype woman," she is NOT joking! We had an absolutely blast taking photos & feeling like the best looking people out there. We also had numerous comments from family & friends sharing how...&nbsp &nbsp Read More
Abbi C.
San Diego, CA
Reviewed on Dec 31, 2021
Carmen is a literal goddess; professional, caring, kind, funny. Not only is she an angel on Earth, but her photography skills are next level. I cried ugly tears when I saw our wedding photos, she captured 'us' perfectly, and we couldn't imagine havin...&nbsp &nbsp Read More
Chelsea S.
Temecula CA
Reviewed on Dec 18, 2021
Words cannot describe how much we enjoyed and appreciated everything that Carmen did for us! Not only did we get to use her for our wedding, but also our engagement photos and neither disappointed!! From two people who do not love taking pictures, yo...&nbsp &nbsp Read More
Caitlin H.
Ethereal Gardens, California
Reviewed on Dec 15, 2021
Where do we even begin?! CARMEN!! You were absolutely amazing and we cannot thank you enough for capturing our day. Carmen was so much more than a photographer. During our engagement photos, she was so great at posing us and calmed our nerves about b...&nbsp &nbsp Read More
Mike S.
Palm Springs
Reviewed on Nov 23, 2021
Words do not do justice for how amazing Carmen is as not only a photographer, but also as a person. She made the the entire experience one to remember as you feel like you're hanging out with a friend thats taking your photo. Highly recommend!
&nbsp + See More Reviews
Request Information
Thank you for your submission. We will be in touch soon!
X

Email Sent.