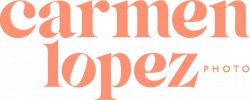 Best Wedding Photographers in Palm Springs
Carmen Lopez Photography
22 REVIEWS
About
MEMBER SINCE 2019
YOU'RE ENGAGED!!! 1) That's amazing and I'm so excited for you both! 2) Way to get on top of your wedding planning. You go Glen Coco. A little about me; I'm a San Diego based wedding photographer and I'm here because being in love is fun. You'll notice we have a lot of that around here. I want you to see what you look like in your happiest moment with your favorite person. I want your kids to look at your wedding photos in 15 years and think, "wow, my parents were a perfect combination of sexy and adorable, wtf?!". I'm here because your photos are my priority. You are not only hiring your wedding photographer but your pro hype woman. This is an exciting time, let's celebrate! I'd love to chat with you more.
Why couples love Carmen Lopez Photography
Brittany & Todd
Malibu
Reviewed on Jun 07, 2022
I mean, where do we even start. We hired Carmen pre-pandemic, and after a COVID delay of 2 years, it was so worth the wait. We hired her for our engagement photos, pre-wedding event, and our wedding day, and she was absolutely incredible each time. ...&nbsp &nbsp Read More
Julie S.
Joshua Tree
Reviewed on Jun 07, 2022
Carmen is the full package and the real deal! She created beautiful, artistic photographs of our elopement in Joshua Tree that we can't wait to print & cherish for a lifetime! She is an absolute boss at posing & she brings the party with her - throug...&nbsp &nbsp Read More
Jessica L.
Hangar 21
Reviewed on May 13, 2022
Oh my goodness, where do I even start with Carmen?! She is the ultimate hype woman and a very talented photographer. Our wedding was such a happy day for us, and Carmen was definitely a key player in making sure everything ran perfectly. My husban...&nbsp &nbsp Read More
Mandy G.
Japanese Friendship Garden
Reviewed on May 12, 2022
My partner and I are in awe of Carmen's talent! After our initial conversation, Carmen kept in touch leading up to our wedding and walked us through every part of the process: she made sure to understand our goals and vision, explained what to exp...&nbsp &nbsp Read More
Mayra M.
Palm Springs
Reviewed on Apr 21, 2022
In addition to Carmen's work --her professionalism and promptness is what really set her apart through the hiring process. When COVID de-railed our wedding date and engagement pictures she was understanding, flexible, and accommodating which are the ...&nbsp &nbsp Read More
&nbsp + See More Reviews
Request Information
Thank you for your submission. We will be in touch soon!
X

Email Sent.