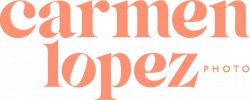 Best Wedding Photographers in Palm Springs
Carmen Lopez Photography
4 REVIEWS
About
MEMBER SINCE 2019
YOU'RE ENGAGED!!! 1) That's amazing and I'm so excited for you both! 2) Way to get on top of your wedding planning. You go Glen Coco. A little about me; I'm a San Diego based wedding photographer and I'm here because being in love is fun. You'll notice we have a lot of that around here. I want you to see what you look like in your happiest moment with your favorite person. I want your kids to look at your wedding photos in 15 years and think, "wow, my parents were a perfect combination of sexy and adorable, wtf?!". I'm here because your photos are my priority. You are not only hiring your wedding photographer but your pro hype woman. This is an exciting time, let's celebrate! I'd love to chat with you more.
Why couples love Carmen Lopez Photography
Latrice P.
Red Hill Country Club
Reviewed on Aug 21, 2021
Carmen is the absolute best!!! ❤️❤️❤️ Wowwww she was an angel through it all!!! We're a COVID couple so we had to change our dates multiple times and each time she was so patient, and understanding. She was so calm and joyful dur...&nbsp &nbsp Read More
Caitlin P.
San Diego
Reviewed on Aug 01, 2021
WOW WOW WOW! We could not be more impressed with Carmen! First off, she is so rad - she isn't lying when she says she will be your hype woman- it's the best! she is professional, responsible and easy-going! One of my biggest things throughout plannin...&nbsp &nbsp Read More
Anu P.
Deer Park Villa, San Rafael CA
Reviewed on Jul 27, 2021
Carmen is definitely one of the best wedding decisions we made. She is just an insanely wonderful beautiful bundle of energy that you absolutely want by your side on your big day. Now brides - on your wedding day, you will have many things going ...&nbsp &nbsp Read More
Shyanne W.
Green Villa Barn, Independence, OR
Reviewed on Jul 22, 2021
Where do I even start to describe how amazing Carmen is? My husband and I met Carmen almost four years ago on a whim of fate as she was moving from Seattle to San Diego. We met her in Pacific City and spent the evening frollicking around Cape Kiwanda...&nbsp &nbsp Read More
Request Information
Thank you for your submission. We will be in touch soon!
X

Email Sent.