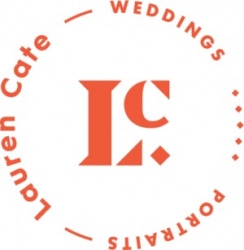 Best Wedding Photographers in Orange County and Palm Springs, California
Lauren Cate
About
MEMBER SINCE 2018
During my time at school, Brooks Photography Institute, I studied multiple types of photography: fashion, commercial, food, nature, architecture, and portraiture. After, I interned with a high fashion photographer, retouching and shooting for high fashion magazines. All of this experience has prepared me for bringing professionalism and creativity to every part of your day.
I have photographed weddings with a company for 6 years, during which time I learned the ins and outs of the industry while still running my own business/brand: Lauren Cate. I have traveled to many countries, worked with celebrities and have been there to capture priceless moments for hundreds of people and their families. In 2014, I was recognized by Rangefinders Magazine as one of the 30 Rising Stars of Wedding Photography, this was only my 3rd year of shooting weddings. Being on that list, with so many photographers I admire, was a very humbling and exciting experience.
My images are fun, it's not your typical 'boring' or 'stiff' portrait work. My passion is capturing your personality and valuble moments!
I know being photographed isn't fun for everyone, so I want to make you laugh, and remember to have fun thoughout your day. I want my clients to forget that there is a camera is even there, this helps capture the most authentic 'you'.
Why couples love Lauren Cate
Request Information
Thank you for your submission. We will be in touch soon!
X

Email Sent.