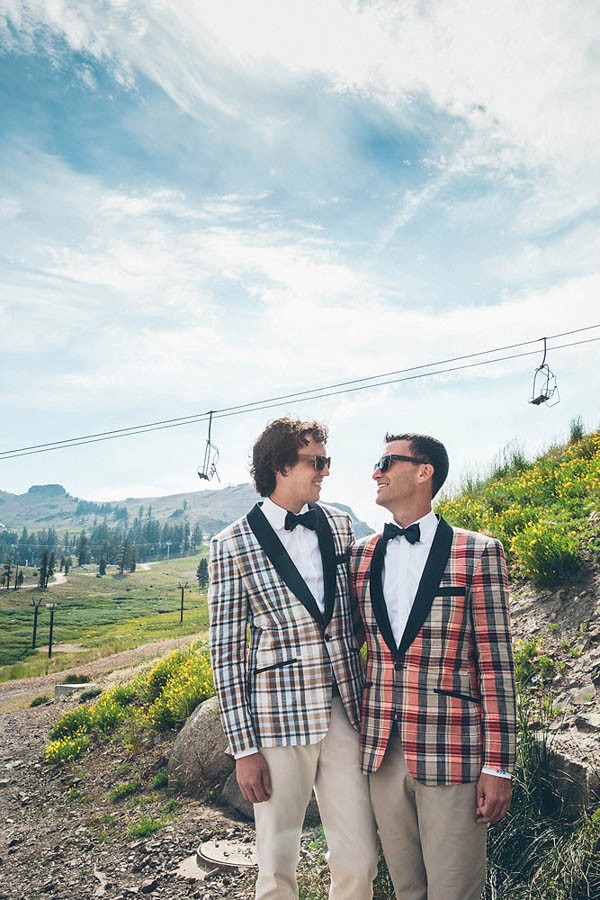 A marching band, a ski lift, and two perfectly preppy madras sports coats are just a few of our favorite elements from Geoff and Sean's Wes Anderson inspired wedding at Squaw Valley. The couple reminisced about their summer camp days as they began planning a wedding influenced by the East Coast vibes of Anderson's Moonrise Kingdom. Vitae Weddings documented the joyous camp-inspired celebration and every sweet moment shared by the newlyweds on their big day. We especially love their ski lift kiss!
The Couple:
Geoff and Sean
The Wedding:
Squaw Valley, Olympic Valley, California
The Inspiration:
An initial inspiration for our wedding was Wes Anderson's "Moonrise Kingdom," with its golden East Coast summer camp vibe. As we pictured our big day, we kept coming back to memories of summer camp, hunting lodges, and the classic preppy style of Maine and the Cape.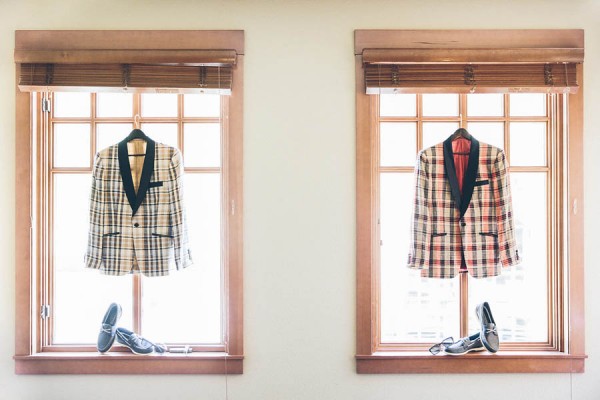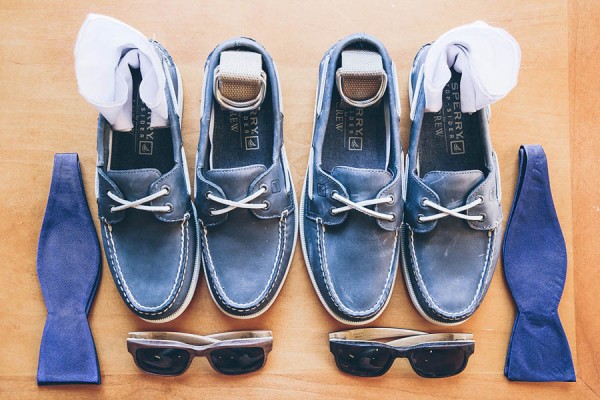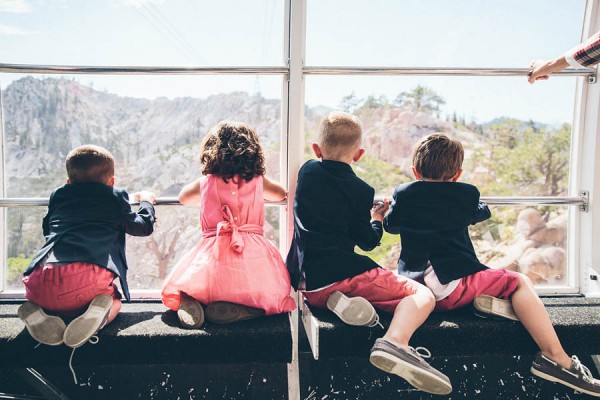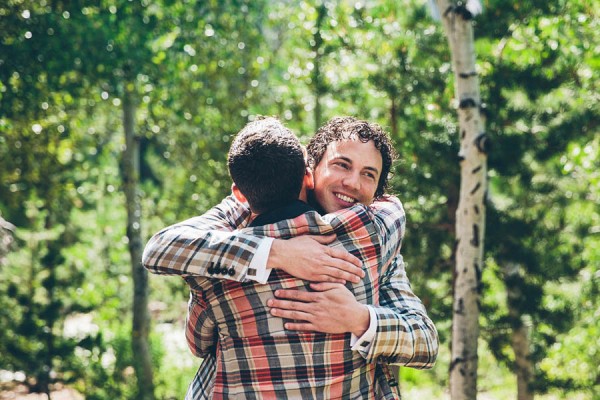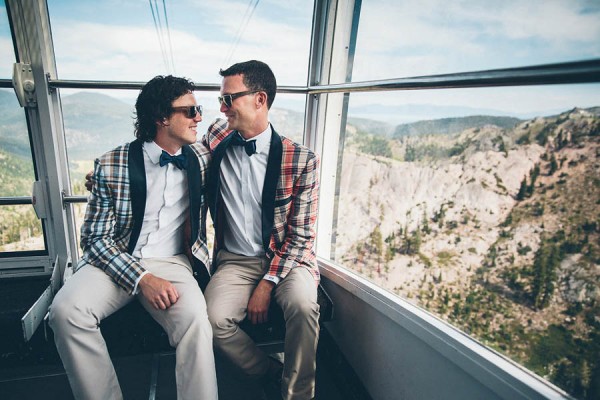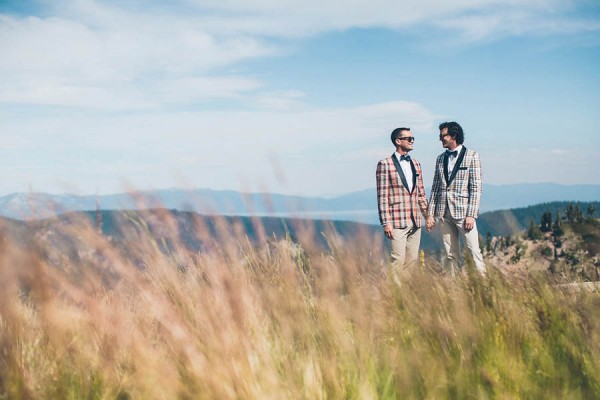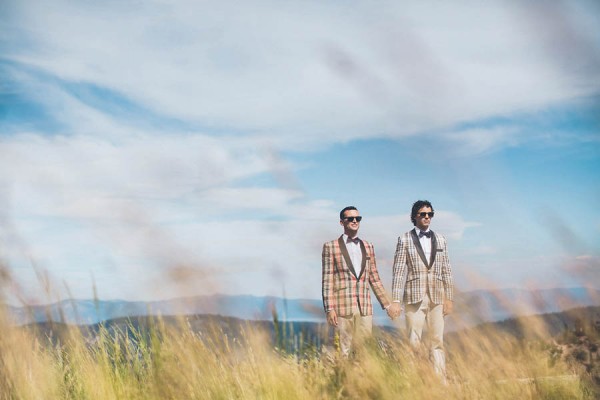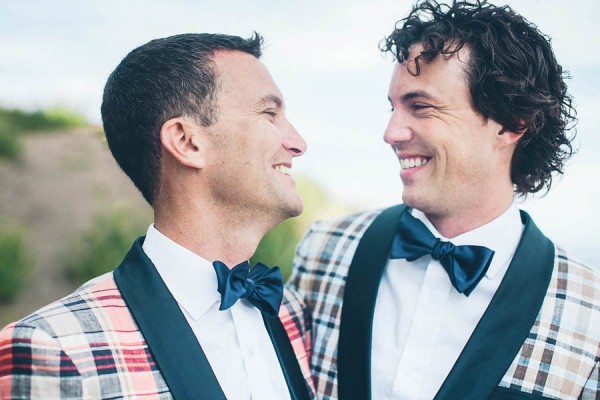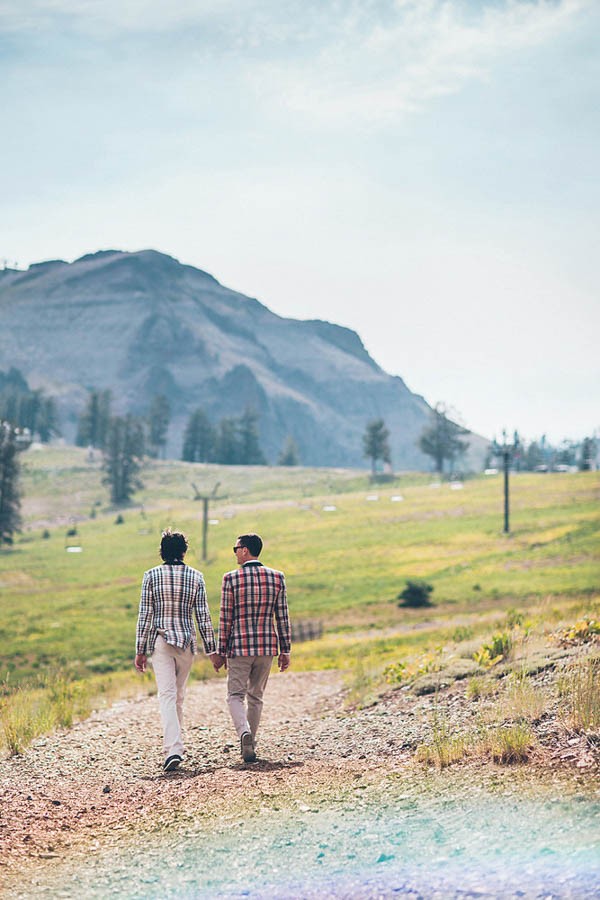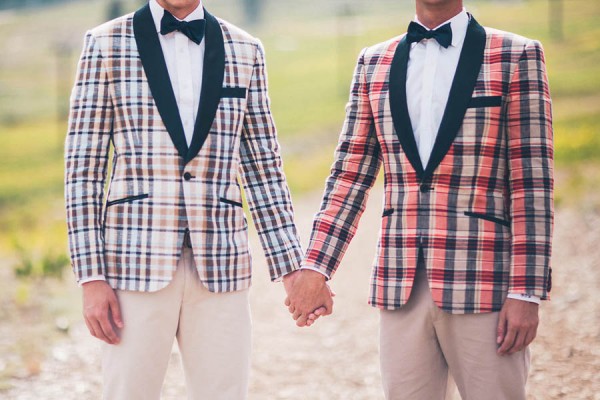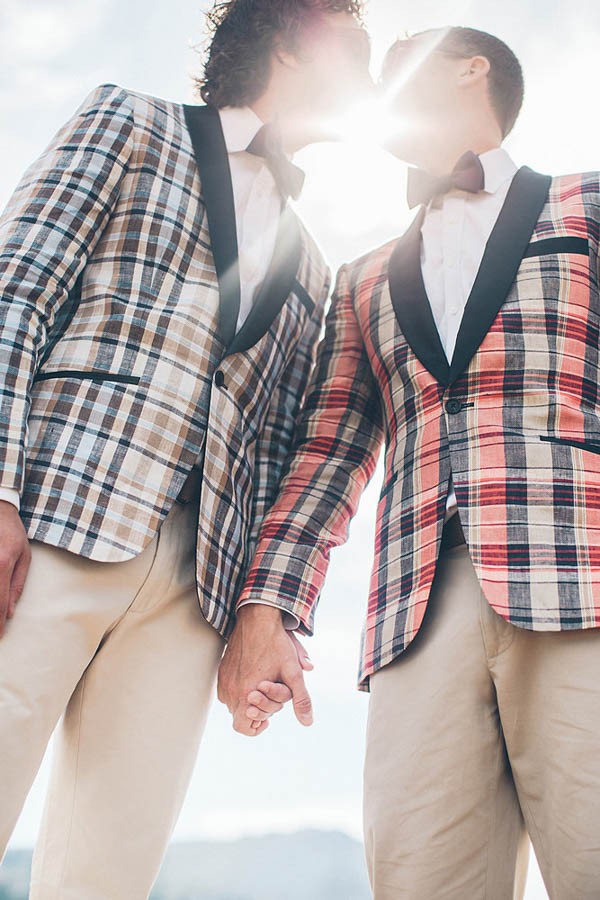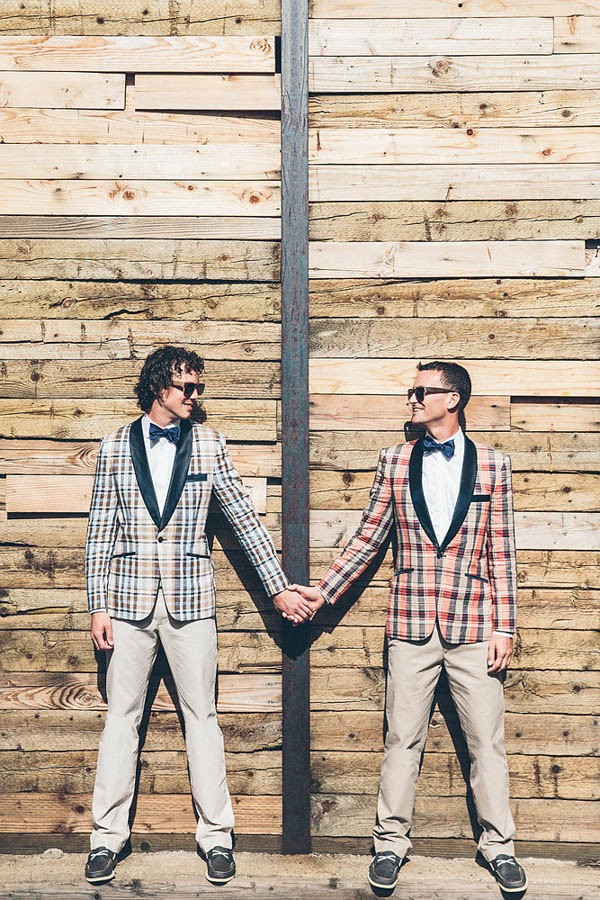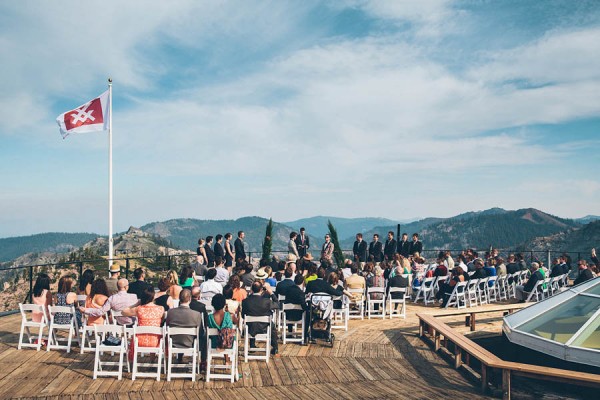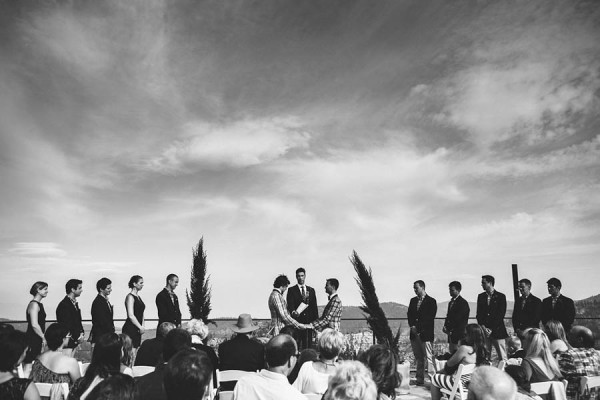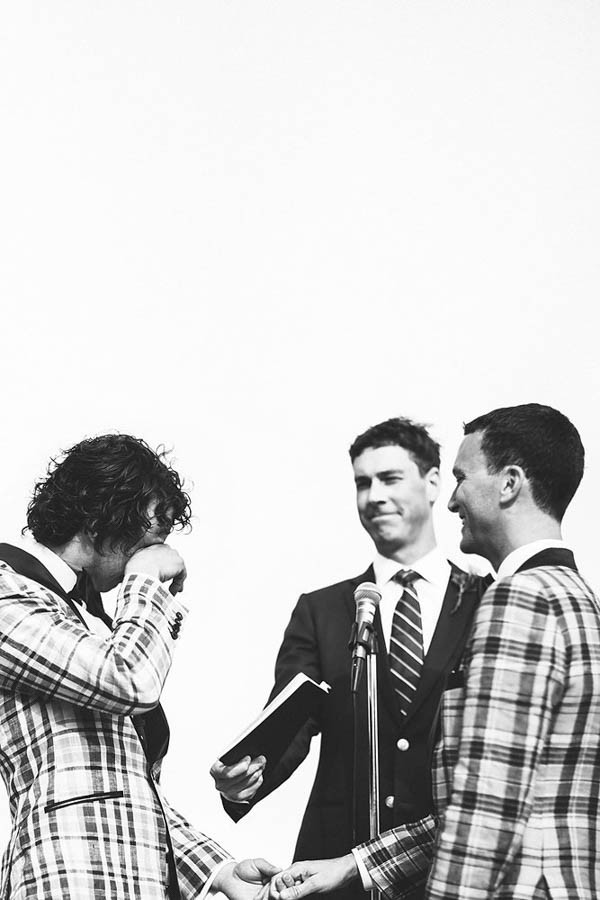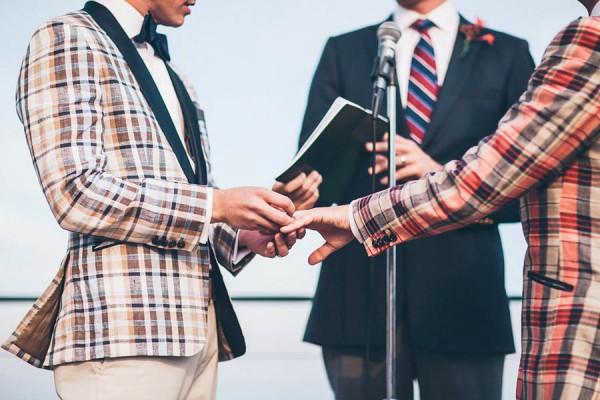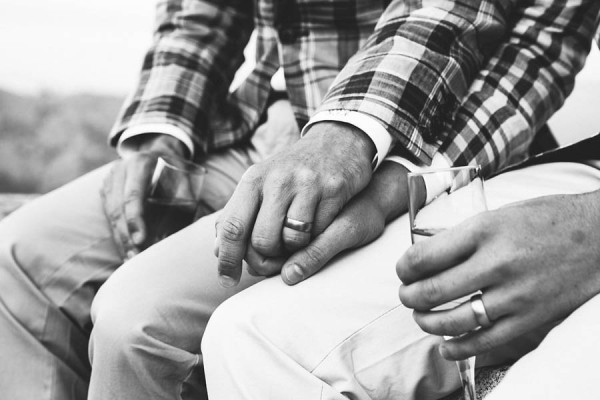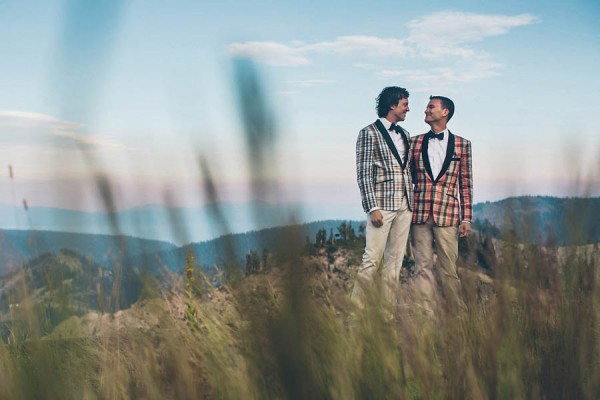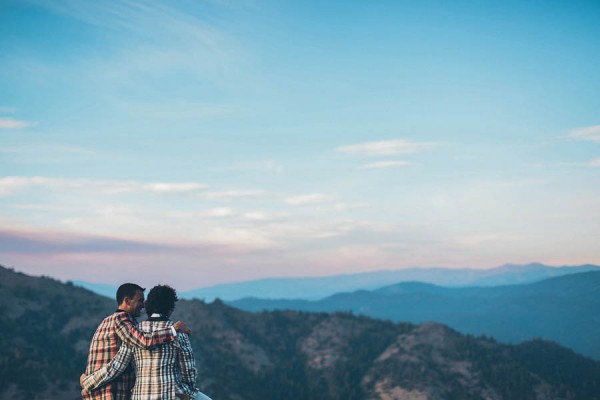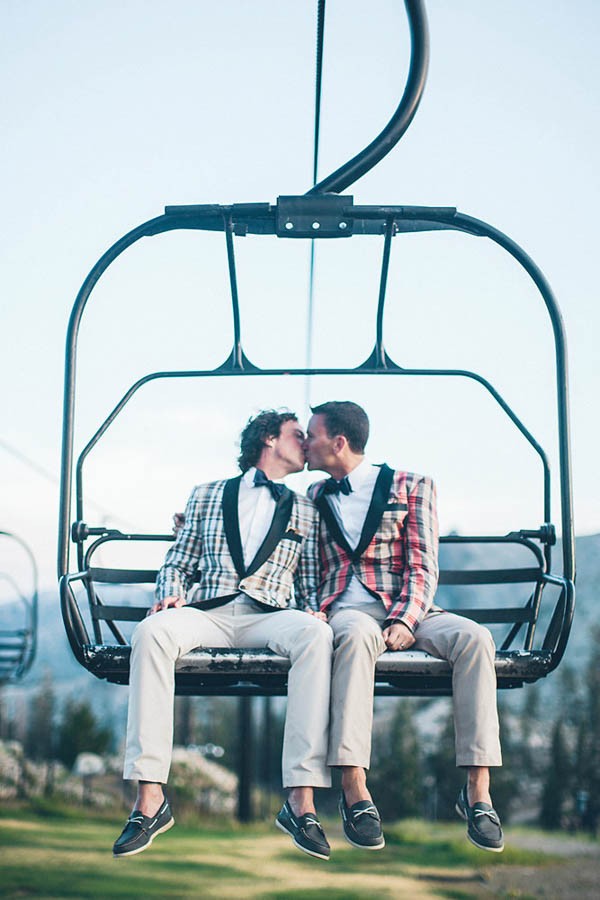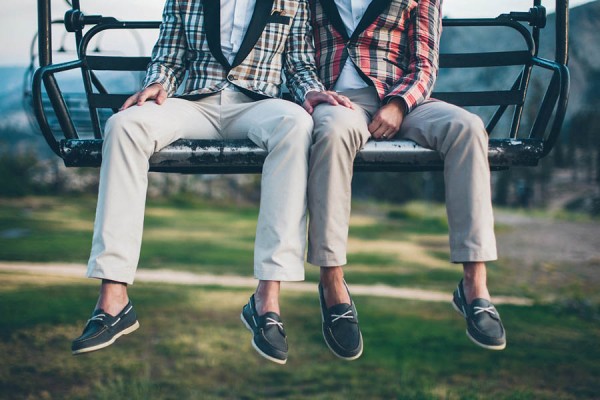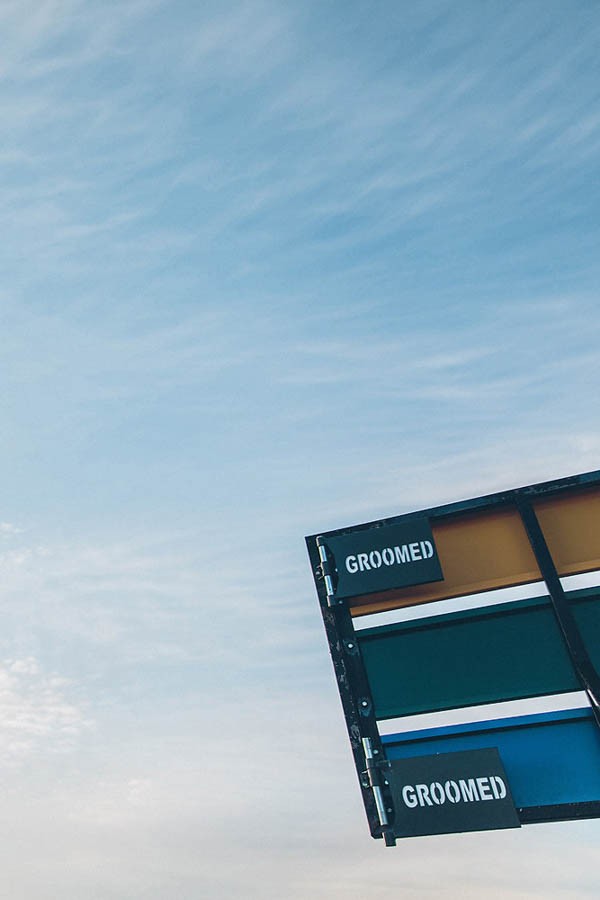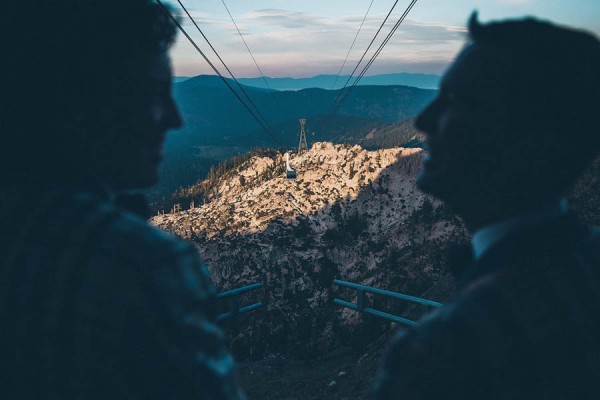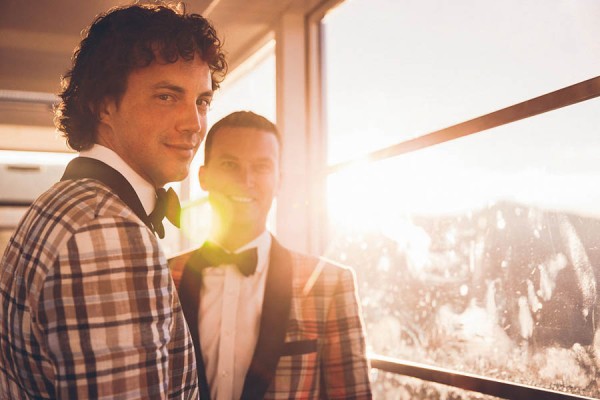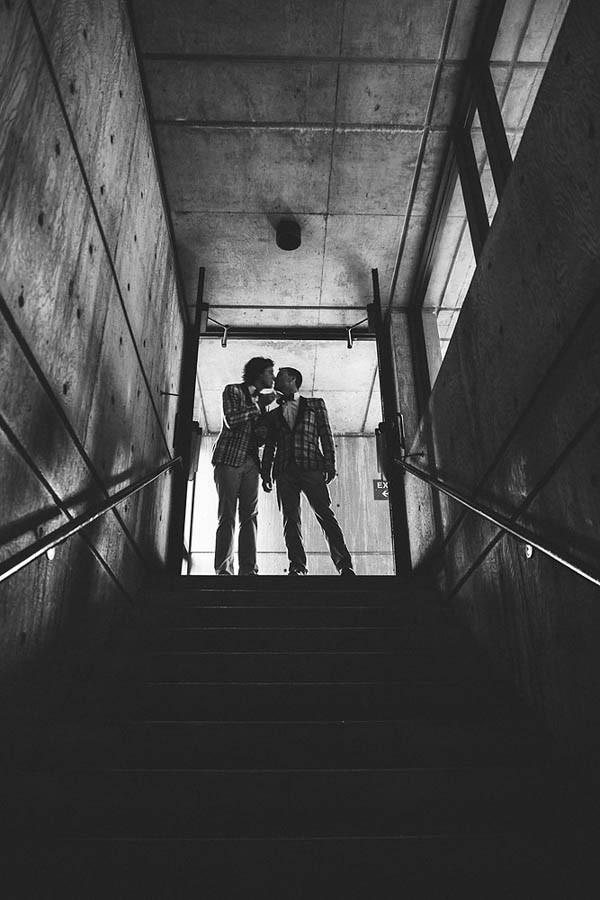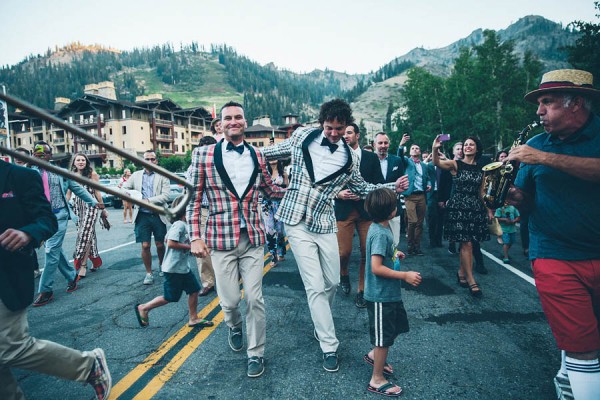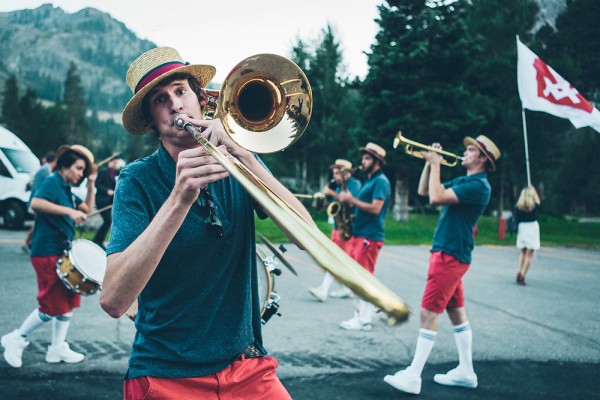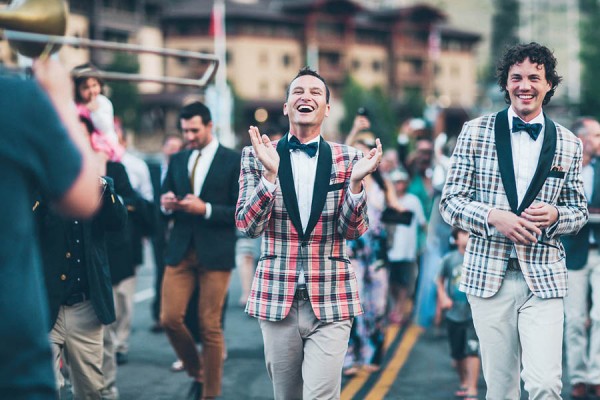 From the grooms: We loved the music throughout the multi day event, especially the march from the Tram to the reception as the band played Daft Punk's "Get Lucky" with our guests, strangers and the cake in tow. We had a lot of great folks participate and it set a great vibe.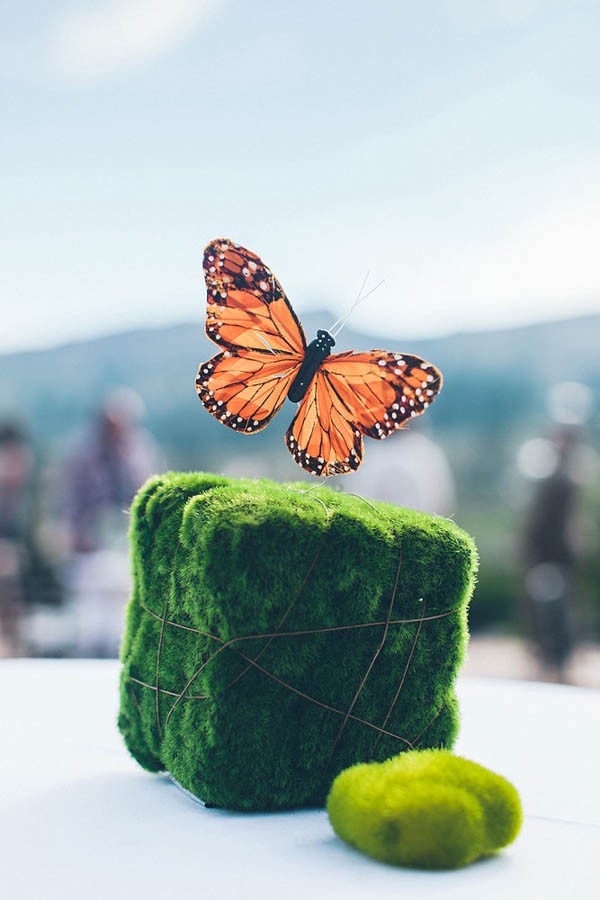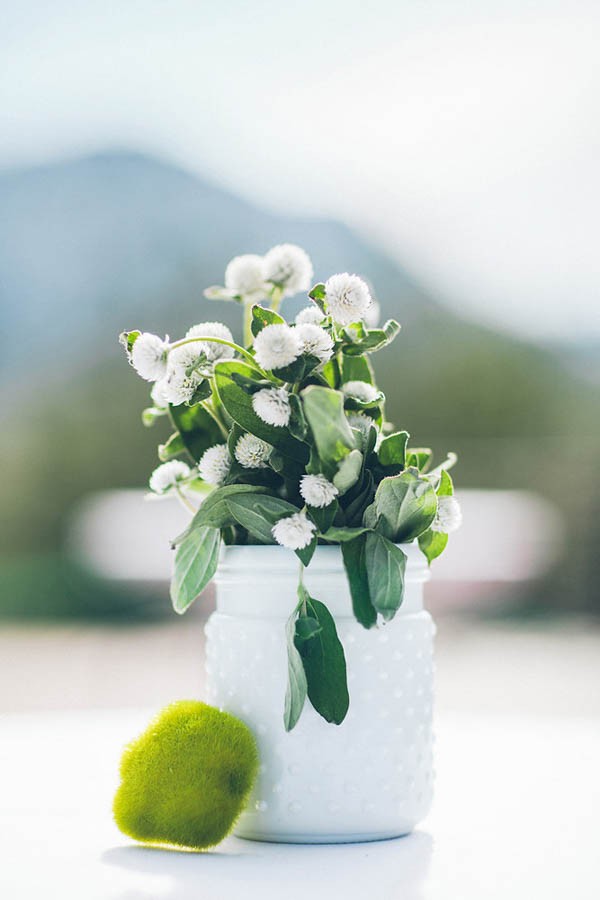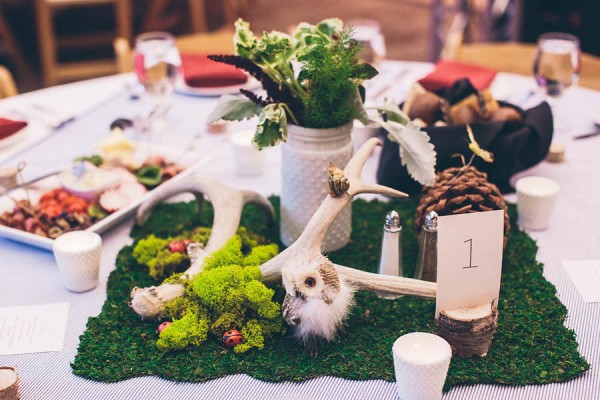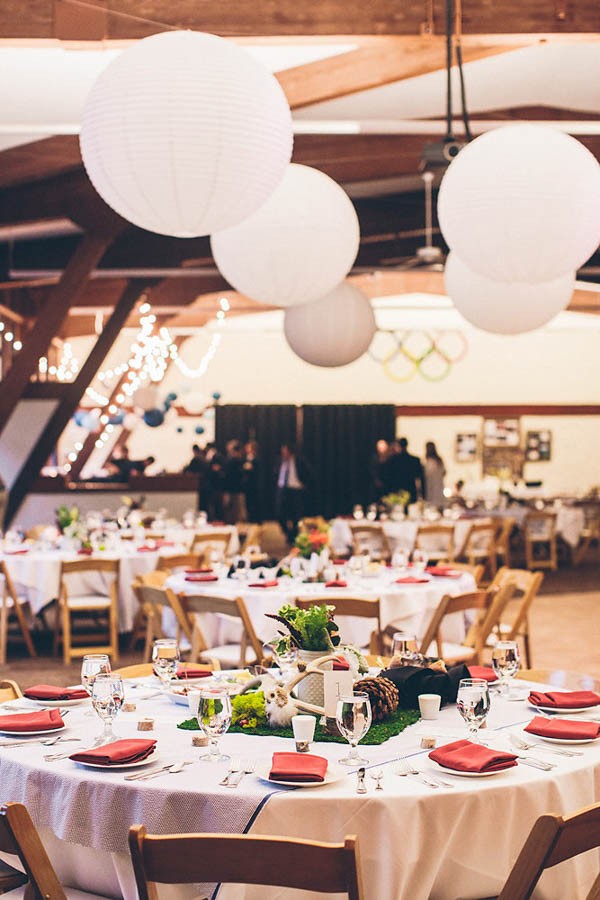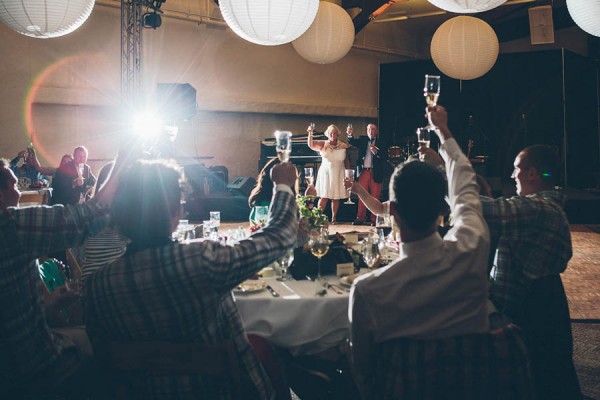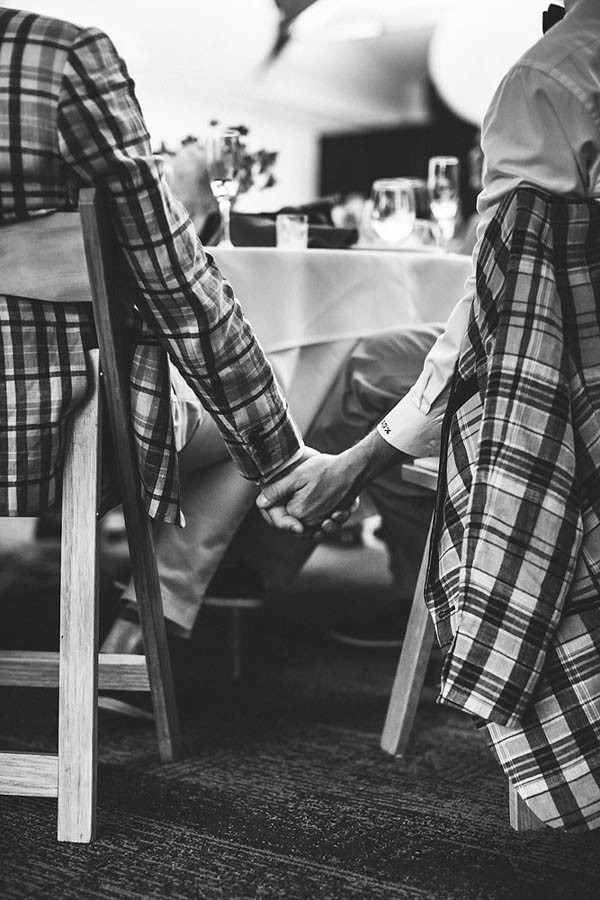 The Moments:
If I needed to distill to one moment it would be the 30 minutes we had just prior to the ceremony for photographs at the top of Squaw (and the 30 minutes after the ceremony). We roamed around with our photographers in a state of bliss. It was a nice quiet pause.
The Couple Recommends:
We cannot thank Mark McCullough, Ariel Sutro, Caitlyn McSorley, and Jessica Greenleaf enough for vision and support to execute this event. We had worked previously with Mark and Ariel on design projects and they nailed this for us!
A special thanks to Vitae Weddings for sharing Geoff and Sean's preppy California wedding with Junebug! Planning a summer camp wedding of your own? Check out Samantha and Kieran's summer camp inspired wedding at Camp Geronimo for more ideas!