Kymberly and Matthew's Texas wedding was fantastically bright and filled with joy! Every moment and detail were beautifully captured by Spink Studio as the couple celebrated at The Gage Hotel – a longtime favorite spot in Marathon, where the uninvited guests were thousands of migrating monach butterflies – what a magical, welcome surprise!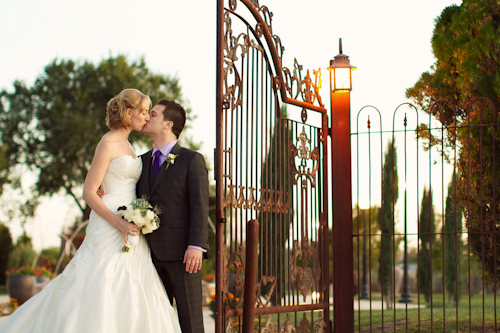 The Couple: Kymberly & Matthew
The Wedding: 10.01.11 – Gage Hotel – Marathon, TX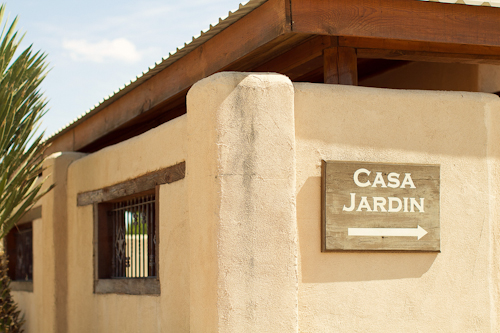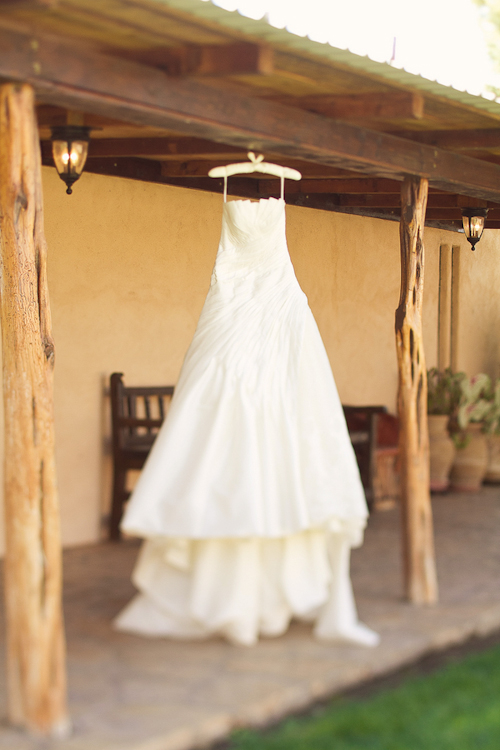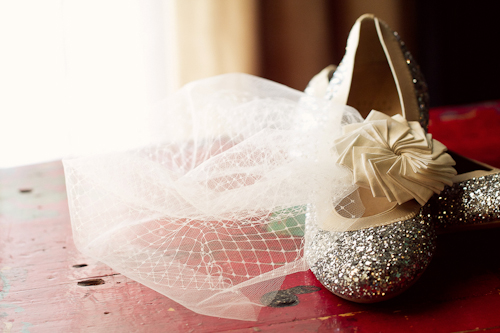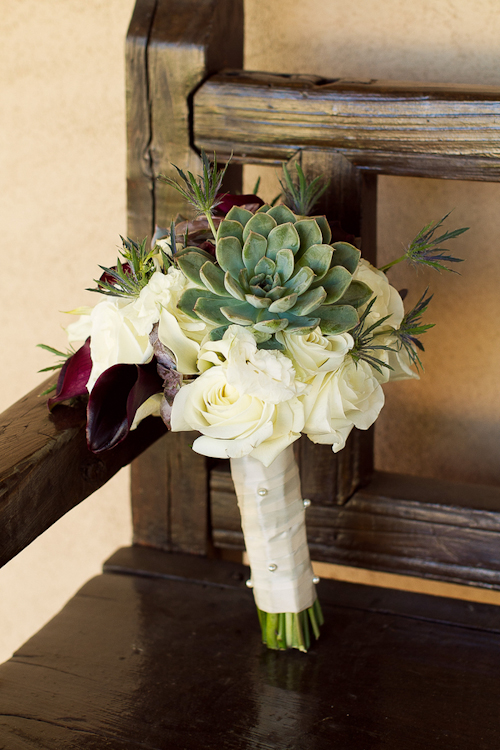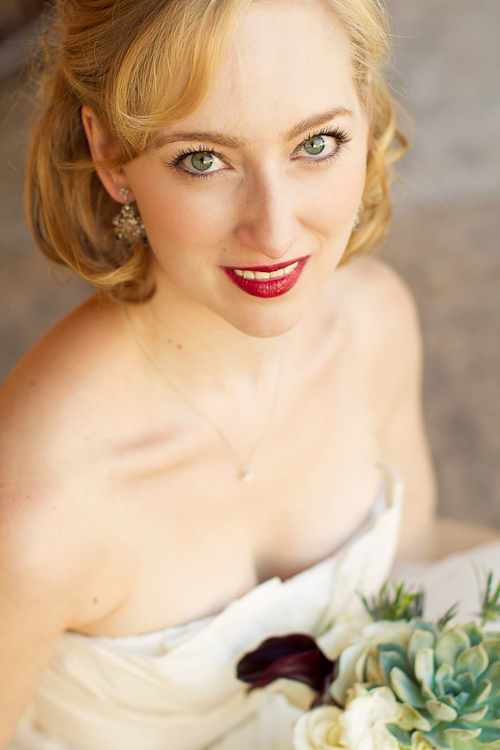 What three adjectives best describe your wedding day? Thoughtful, unexpected and bright.
Was there a decor theme that ran through your wedding? What was the inspiration for that particular idea and how did it reflect you as a couple? The colors, ideas, and overall wedding theme were inspired by a painting of Marathon, Texas, by Mary Baxter. The isolation of the location really helped to provide a calm and celebratory atmosphere, where the guests could just put away their cell phones and relax (mostly because they didn't get any signal!). We all enjoyed the scenery of the desert sunset and sounds of a passing train.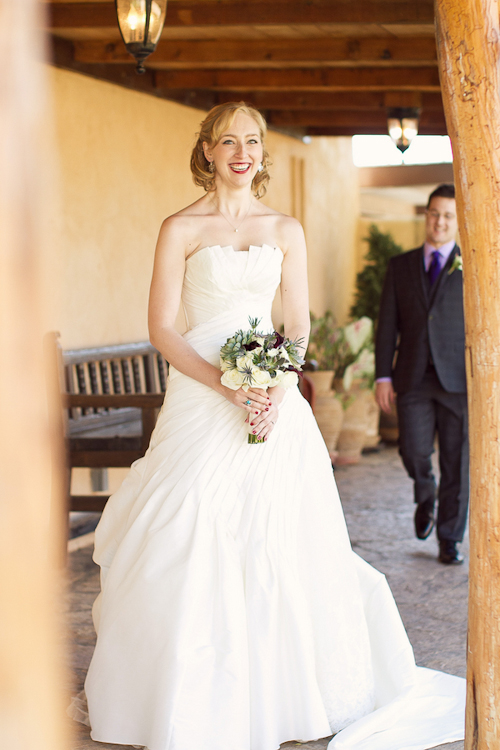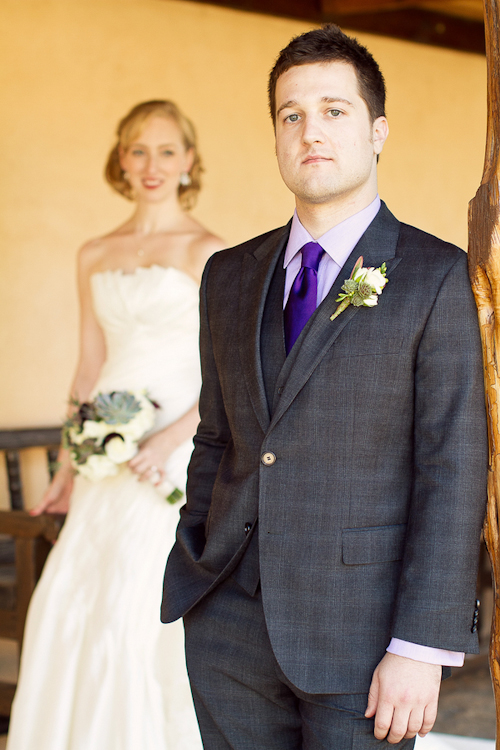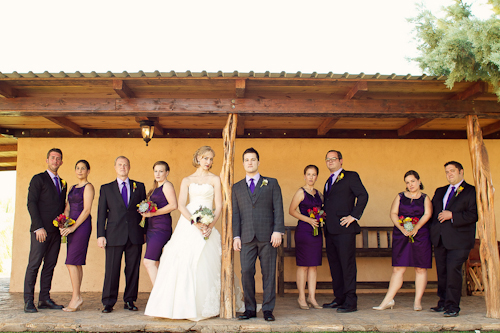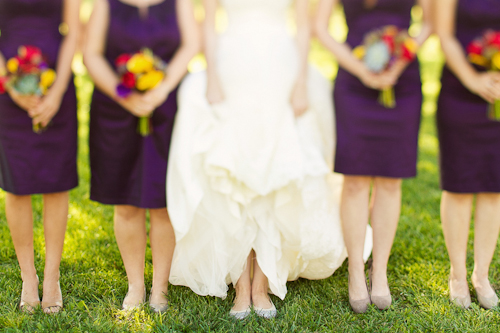 Where did you choose to hold your wedding, and how did the location influence your decor decisions? The Gage Hotel is one of Matts familys favorite places to visit. The first time we visited, we instantly fell in love with the Gage. In fact, the second we arrived, we looked at each other and said, We could get married here. This was, of course, before we had ever seriously talked about getting married. The Gage itself almost takes you back in time to a vintage Western-movie era with significant Spanish influences.
Since most of our guests were coming from out of town, we really wanted everyone to get to know Marathon and fall in love with it as much as we had. The Gage Hotel provided local information, maps, articles and brochures for us to create goodie bags for each of our guests. We also used the recent photography book, Crazy From The Heat, by Marathon photographer James Evans, as our guest book. Guests chose their favorite picture to sign and gave us marriage advice or well-wishes.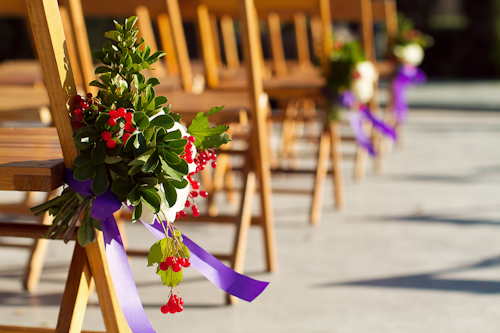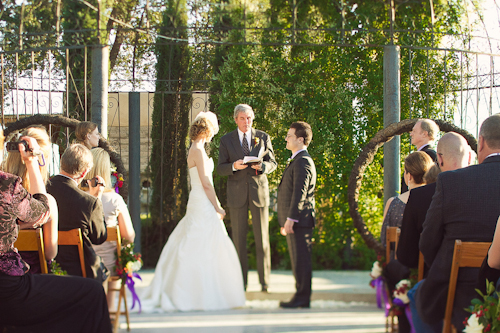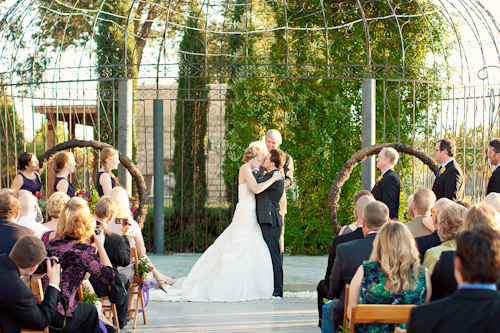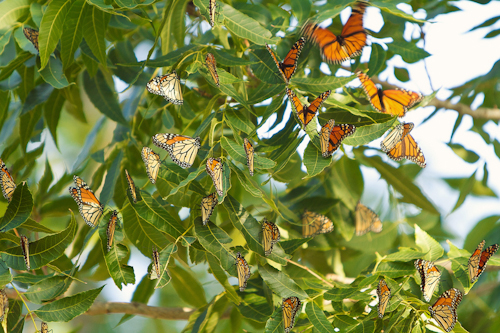 What were some of the different ways you used decor elements to create the beautiful, cohesive event you were envisioning? Our venue really helped create the feel we were going for. We tried to stay true to the hotel's theme with colorful Papel Picados at the reception, wedding rings tied to rustic keys, and Spanish-style structured dresses. Luckily the venue didnt need too much additional decoration. The hotel and gardens are impeccably decorated with the help of their General Manager (and event planner) Carol Peterson.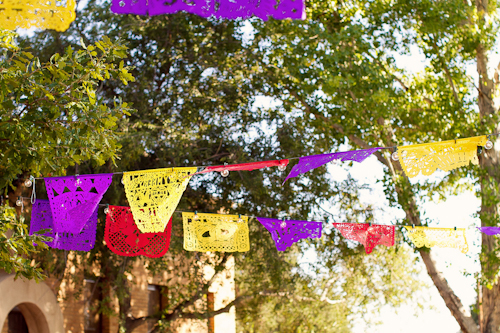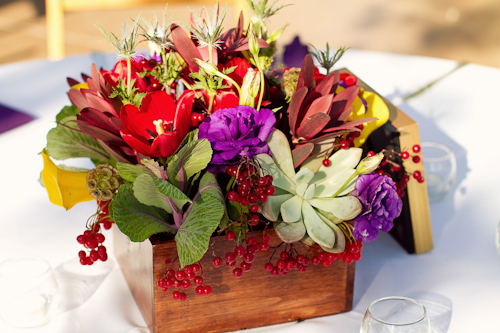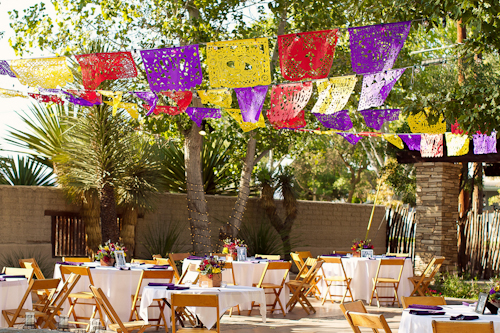 Looking back, do you have a favorite project or successful decor idea from your wedding? Tell us what you loved about it! I have to admit, my one favorite element from the wedding was something unexpected. We didnt realize it was the migration season for monarch butterflies, and on our wedding day every tree in the Gage Gardens was filled with thousands of monarch butterflies. They flew around during our entire ceremony – it was beautiful.
One of our biggest wedding successes was making things personal. Every detail reflected us as a couple and our relationships with family and friends. We also really enjoyed the Papel Picados and lights at the reception – those two items highlighted the western Texas scenery and created the entire atmosphere of the evening. Our worst idea was probably the wax initial stamps we used to seal the Marathon information brochures that we creates – they looked wonderful with the straw ties, but it took hours to melt the wax and stamp it. There were definitely some wonky-looking seals before we finally got it right! My one style piece of advice is to not be afraid to use color, especially bold, saturated colors. We were inspired by a painting of a Marathon, TX sunset and chose red, yellow and purple. At first I thought they were going to compete with each other – but we incorporated them equally and they really brought life to the bouquets, the reception and most importantly, the pictures.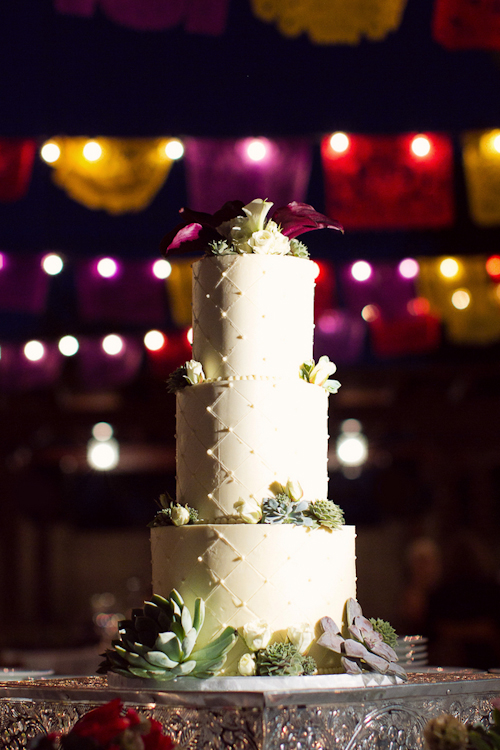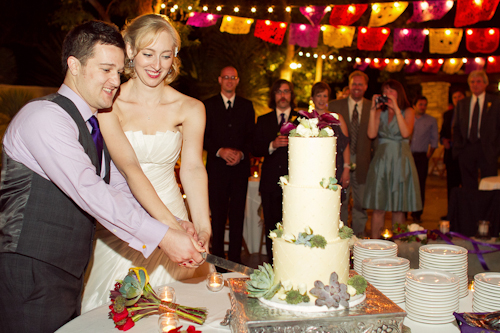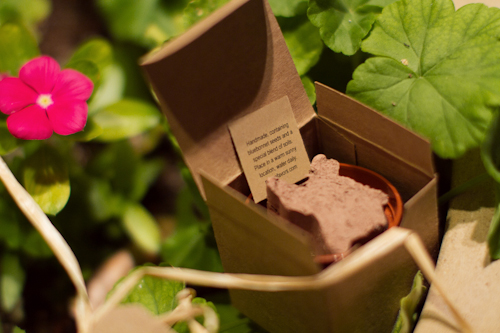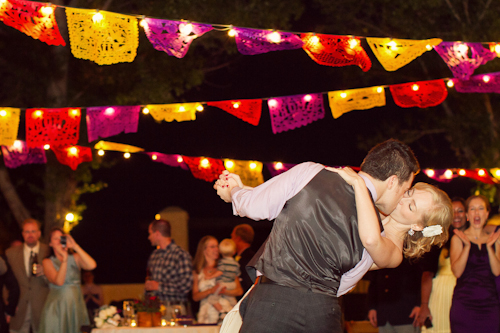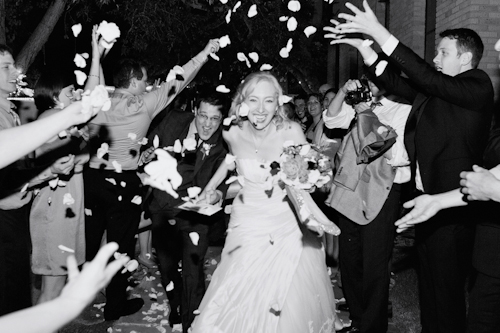 The Wedding Team:
Photographer: Spink Studio
Event Planner: Carol Peterson
Texas Wedding Ceremony & Reception Venue: Gage Hotel
Officiant: Jody Gilles
Invitation Designer: Sunshine and Ravioli
Cake & Catering: Gage Hotel
Florist: Cedar Rose
Wedding Dress: Pronovias
Bridal Accessories: Earrings – Goodman Jewelers; necklace – family heirloom
Bridesmaids Apparel & Accessories: Jewelry – Sabika; Dresses – Adrianna Papell
Groom & Groomsmen Apparel & Accessories: Charles Tyrwhitt; Brooks Brothers; Hugo Boss
Hair: Vicki Choate – Plush Salon & Spa
Make-up: India Long
DJ: Boyd DJ Services
Live Music: El Paso String Quartet
Favors: Nature Favors
Rings: His – deJonghe Original Jewelery; Hers – Greenwich Jewelers
Thank you, Kymberly and Matthew, for sharing the details of your beautiful wedding!