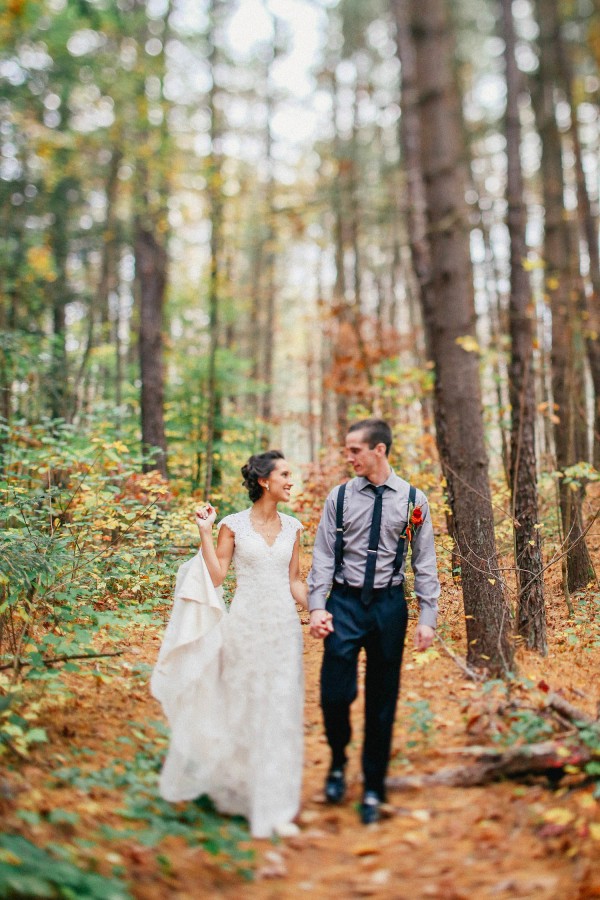 Photographer Megan Haley did such a beautiful job capturing Joanna and Josh's faith, culture, and love in their fall Massachusetts wedding. The dreamy aesthetic of the soft photographs perfectly memorializes this special day, shared by friends and family around the sweet couple. From the bouquet to the location to the selection of bridesmaids dresses, everything about this wedding is impeccably autumn.
The Couple: Joanna and Josh
The Wedding: Burgundy Brook Farm, Palmer, MA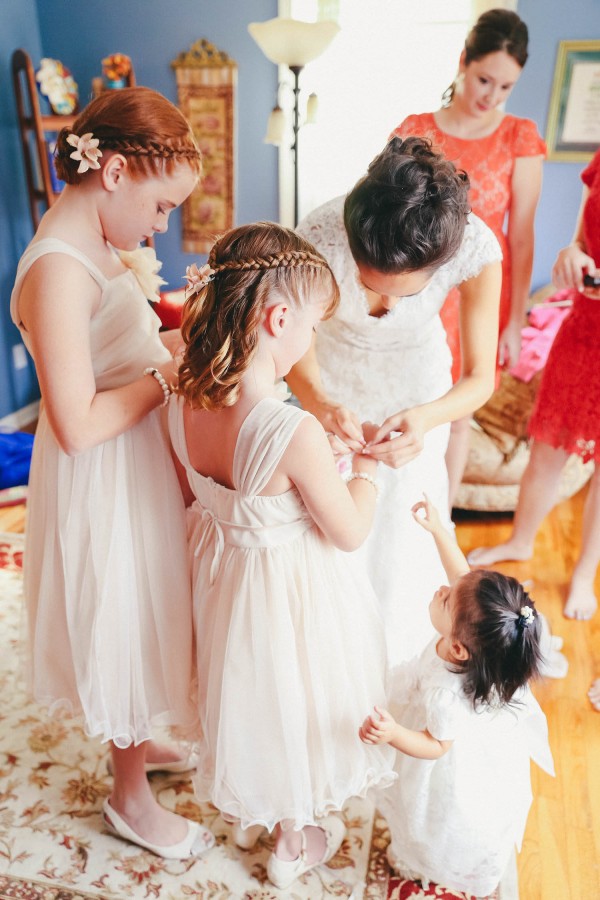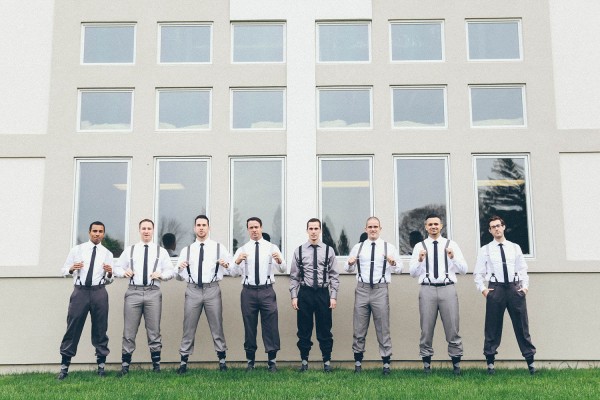 The Moments: "The whole day is a blur – it's crazy how much time and effort is put into the planning process and then how quickly everything flies by. While we loved the vibrancy, food, and dancing at our reception, I think our favorite moment was our ceremony. It was perhaps a bit longer than conventional wedding services these days, but both of us wanted to be able to take our time and truly cherish this once-in-a-lifetime event. We've heard so many people say that they kept their ceremony quick so that wedding guests wouldn't be bored or antsy. When we considered it, that mindset didn't make sense to us – the ceremony is the meat and potatoes of a wedding; it is an extremely important and reverent time. We wanted to be able to fill ours with meaningful practices, songs, scriptures, etc. My dad officiated the ceremony, which was very special, and we had the opportunity to listen to words of wisdom that he has gleaned from years of marriage to my mom, the Bible, and through the powerful convictions of his faith. We have no regrets about the length; it was a very momentous time for us – and I think we remember it more than any other part of the day."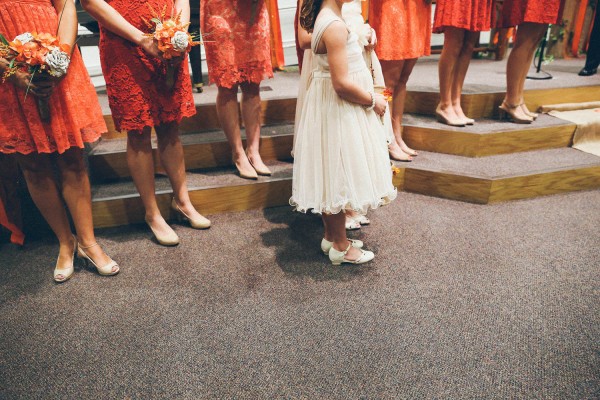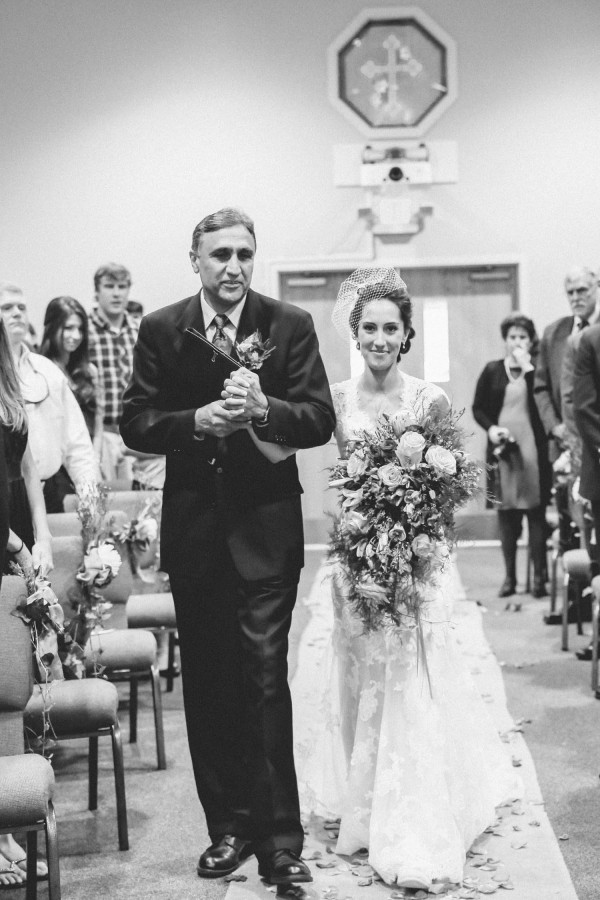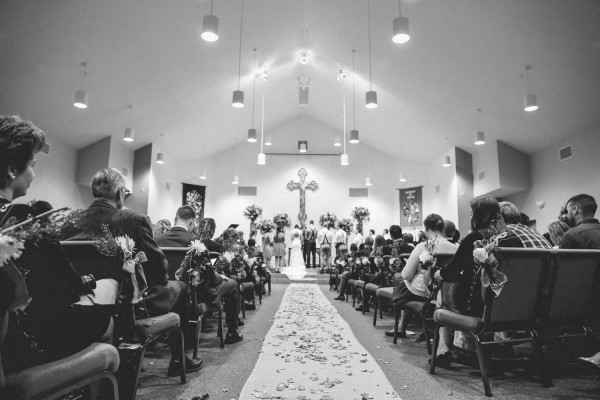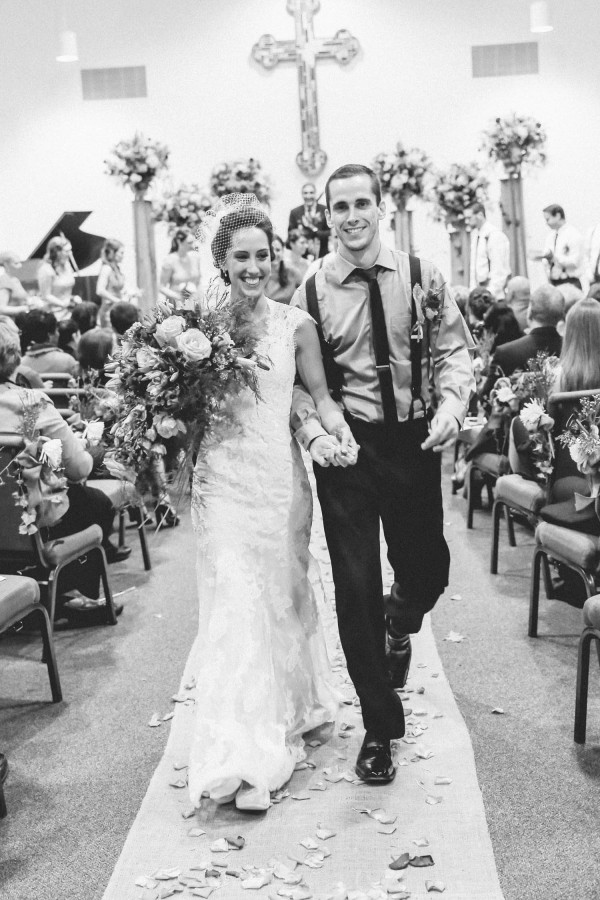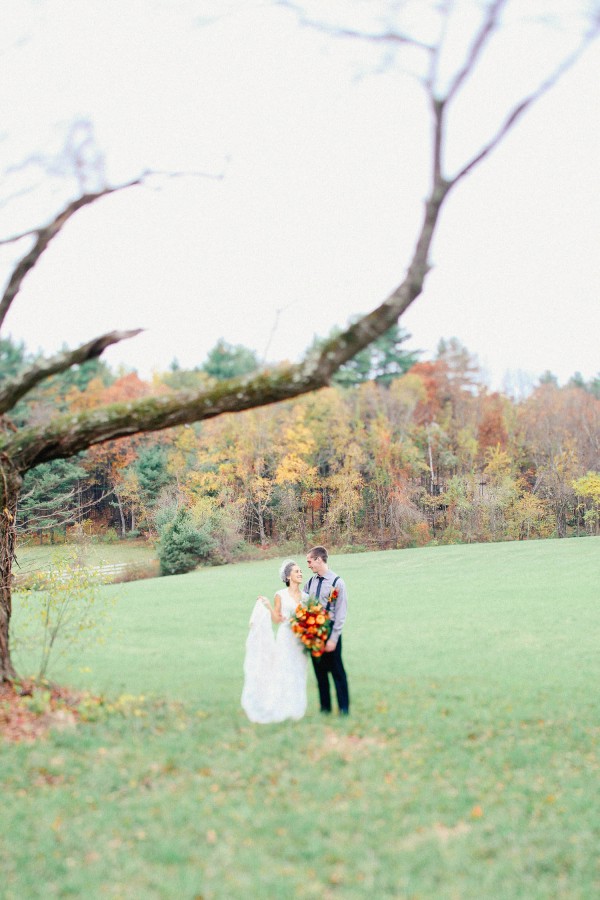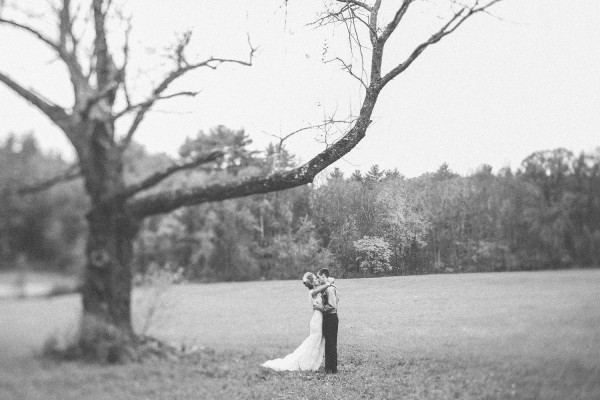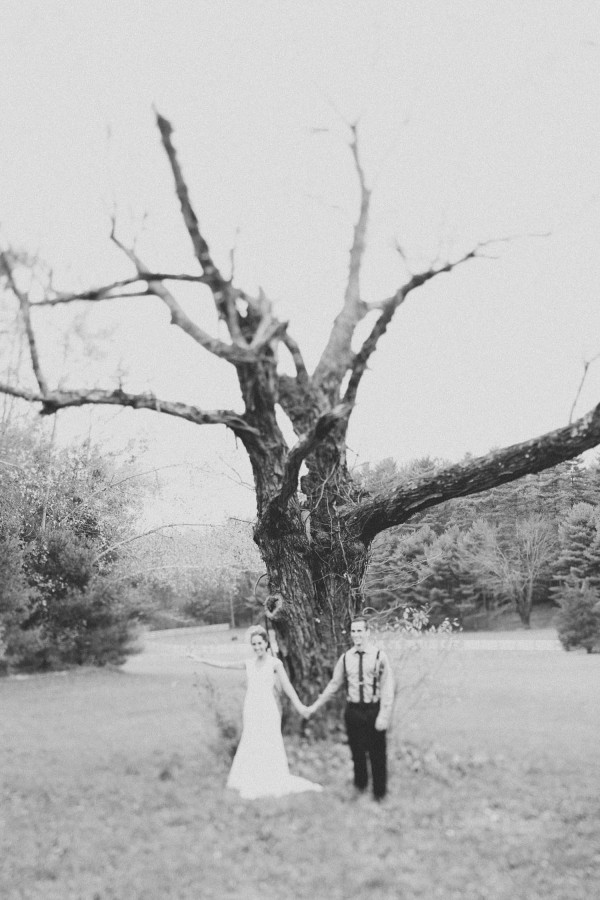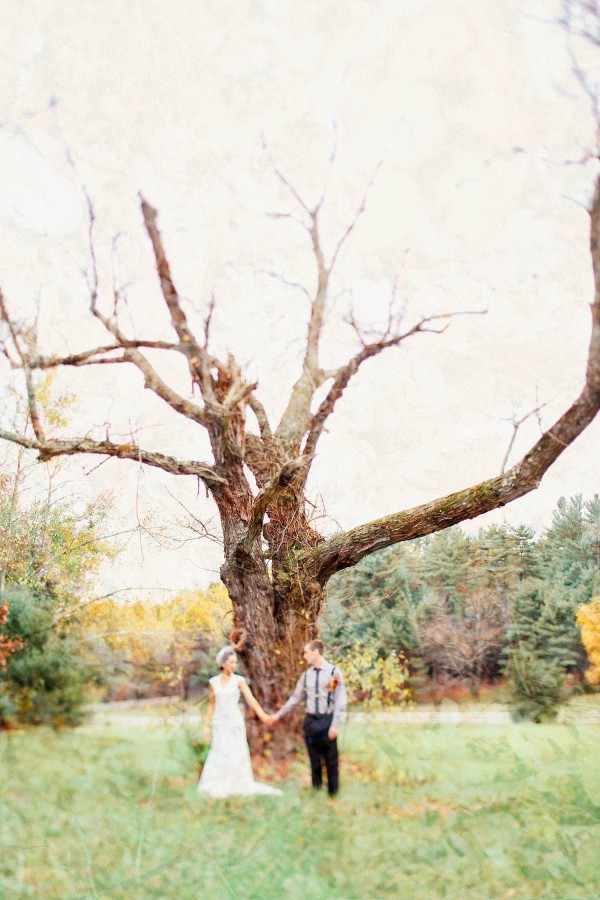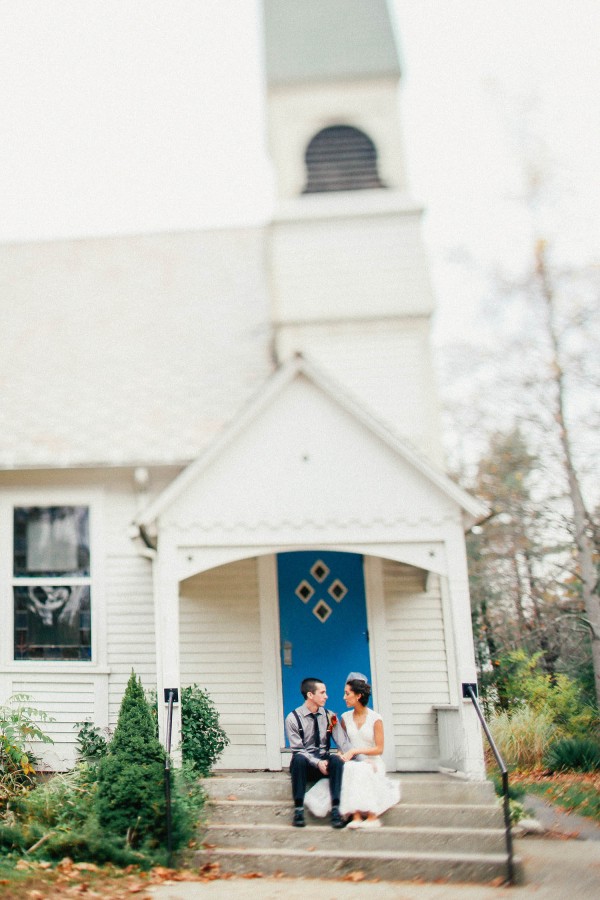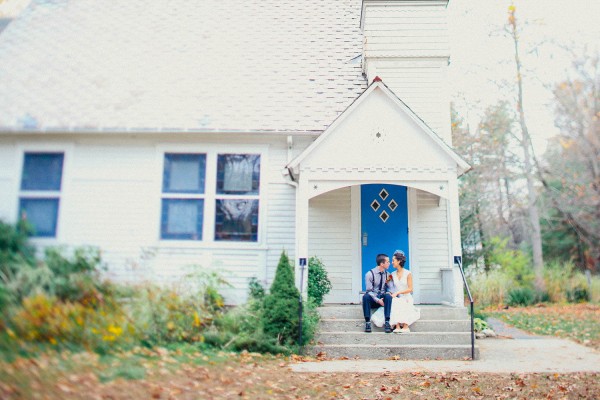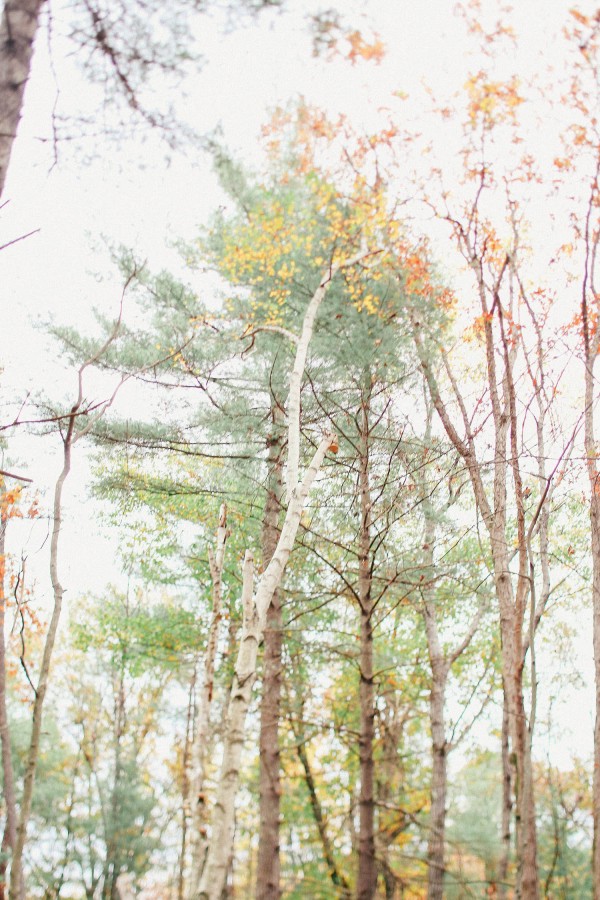 The Inspiration: "We both wanted an autumn wedding – it's our favorite season, and the foliage in Massachusetts during this time is radiant. We wished for our flower and bridal party colors of reds, corals, and oranges to reflect and emphasize the beauty of our surroundings. The vibrant reds and oranges found in the reception tent represented both the time of the year and Joanna's Indian heritage. As far as wedding décor, Joanna had always dreamed of having a Bob Dylan-themed wedding (that idea was squashed). To generalize that a little more, we took the theme of music and went with it. We spent hours upon hours decoupaging bottles, boxes, balls, etc. with sheet music. Our reception tent was set up in a large field, next to a stream where three rivers join. We wanted to highlight the beautiful autumn weather with the reception surroundings, so we had an earlier ceremony so that our guests could observe the colors while it was still light out. In the end, we decided we didn't have to have just one "feel" for our wedding, as long as everything meshed – so we ran with our love of music, Joanna's Indian heritage, and our rustic, country surroundings. For example, we wanted to use burlap for the rustic/country feel, so we found burlap with orange-printed paisley patterns on it – which fit perfectly with our colors and Indian theme!
As for the bridal party wear – neither one of us wanted our friends and family to have to dish out a lot of money for garbs that realistically would never be worn again. So Joanna gave her bridesmaids a color scheme and style (lace!) and had them select a dress of their choosing (and thereby avoided spitting out the classic lie: "And you can just shorten it and wear it again!"), and Josh told his groomsmen to wear a white dress shirt – he provided the gray slacks and suspenders. While some may turn up their nose at the lack of "formal" fashion, we are both happy that we decided to go this route – and we can't be sure, but it's a good bet that our friends and family are too."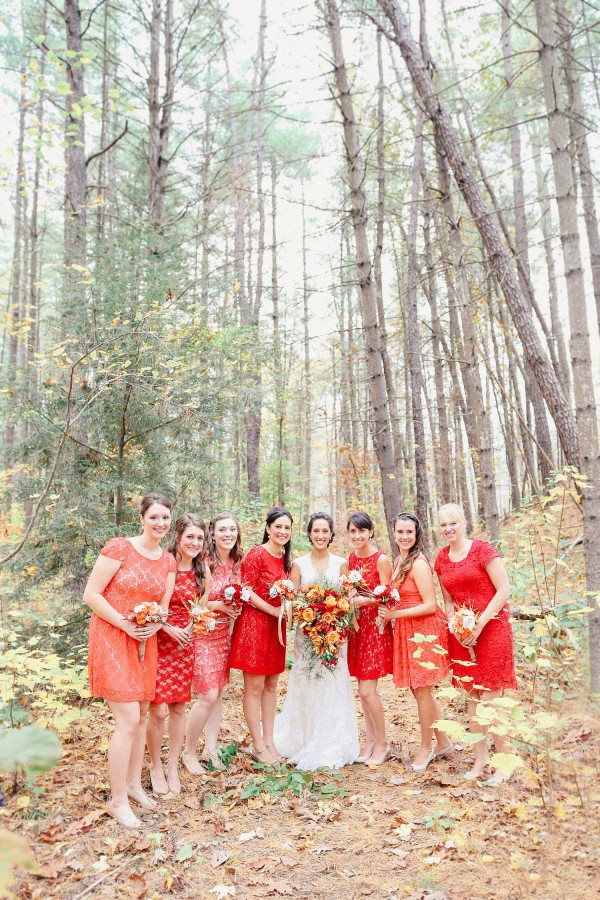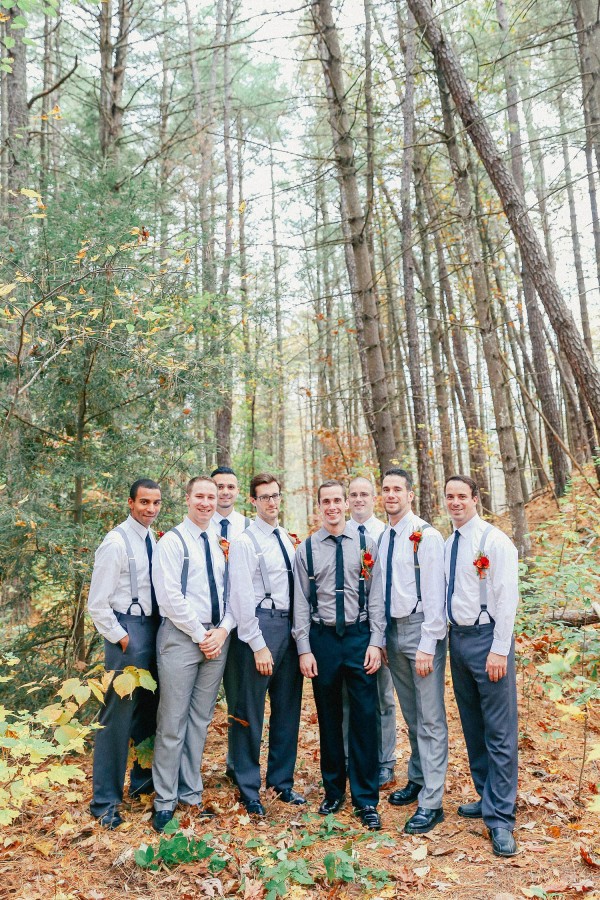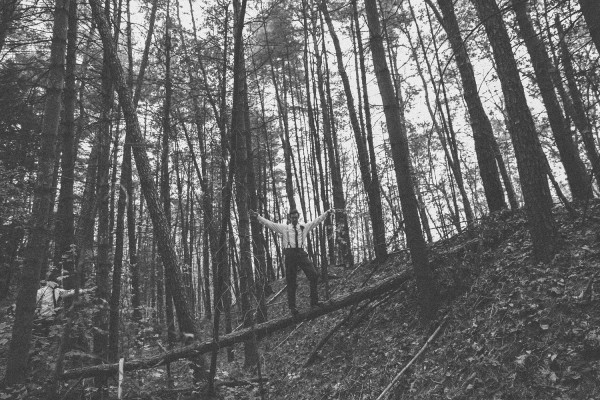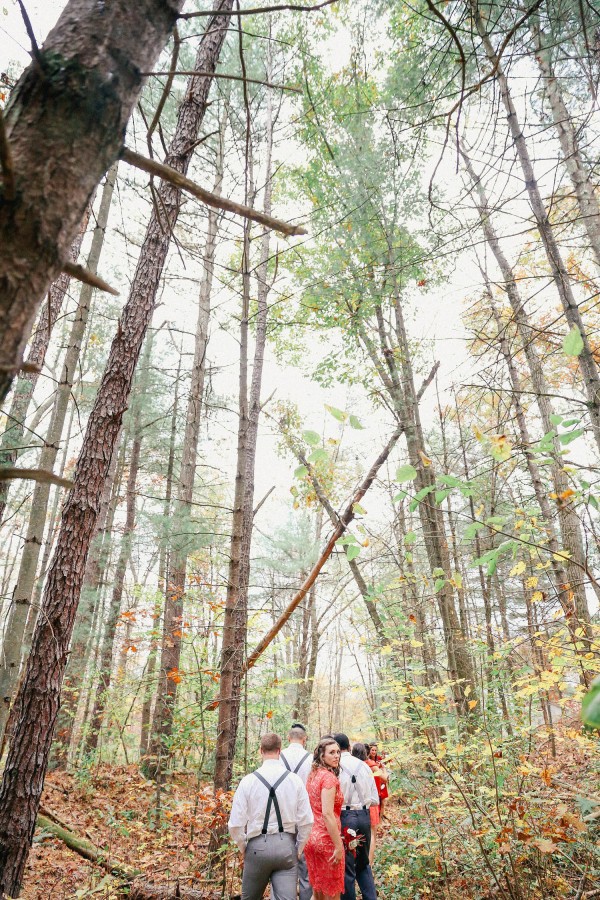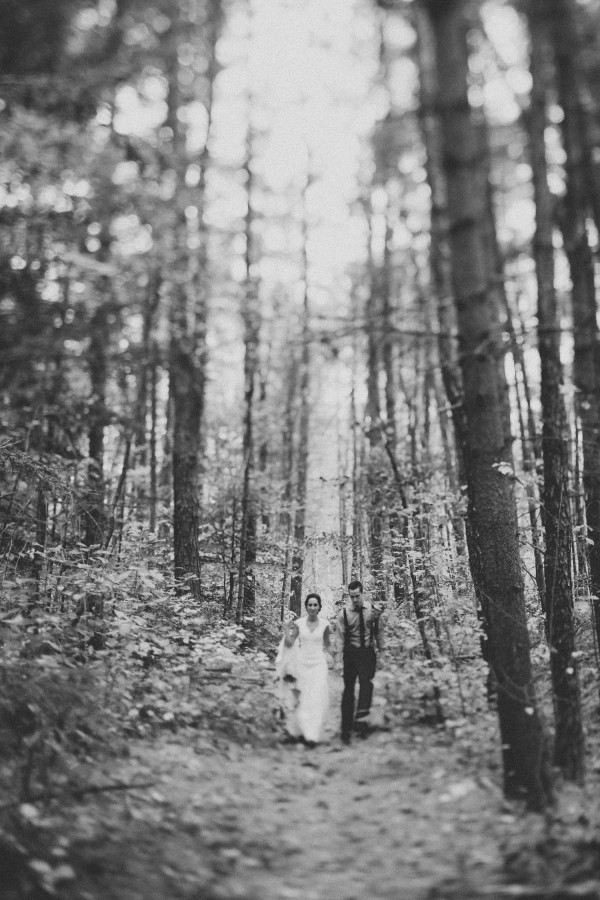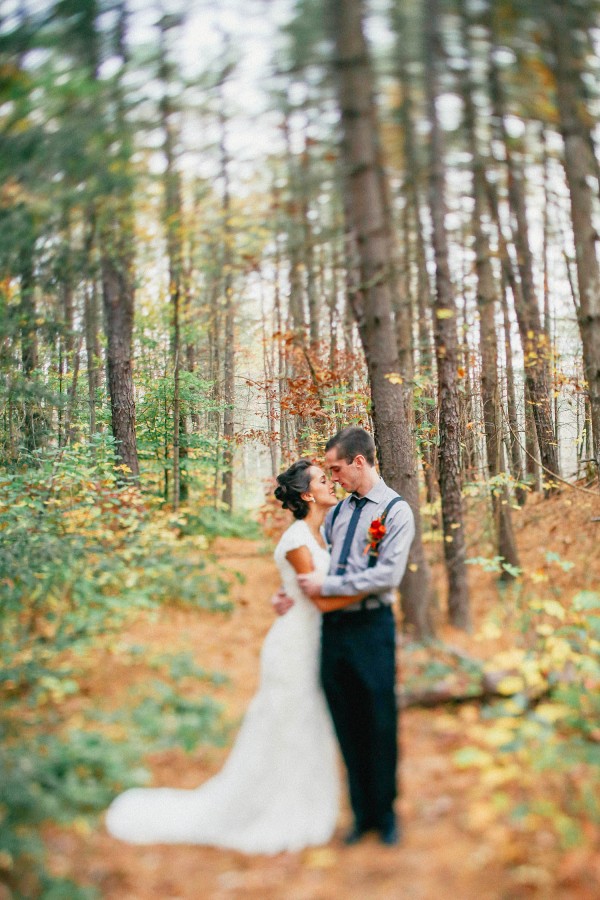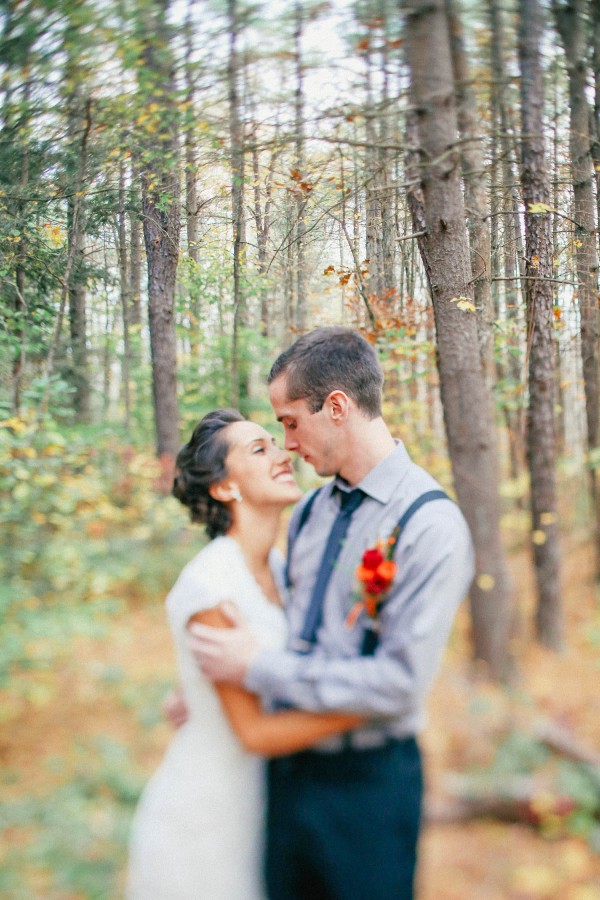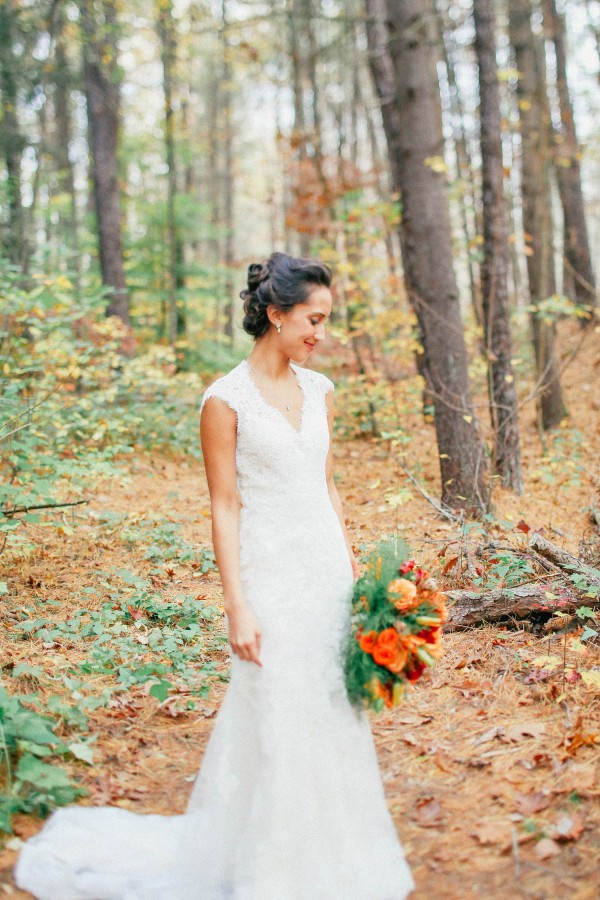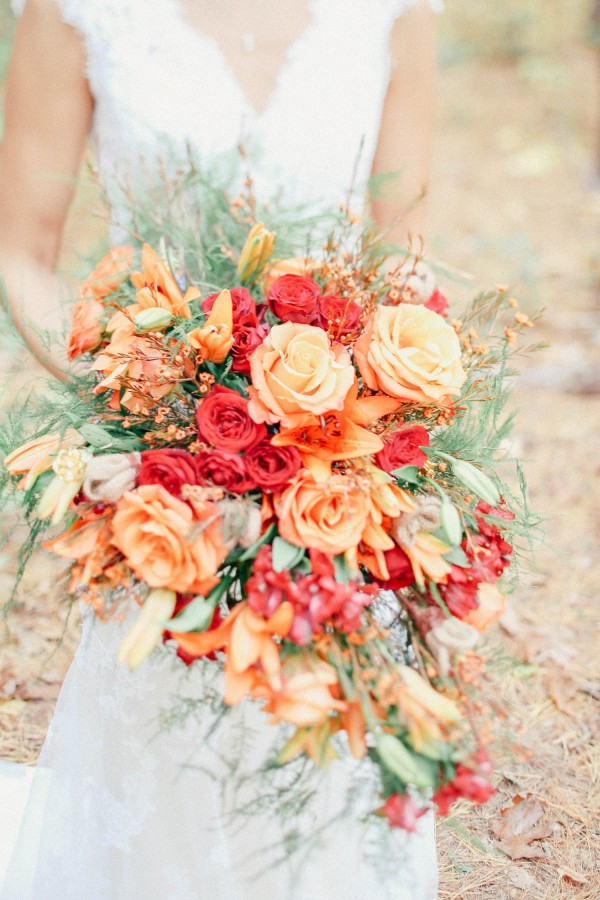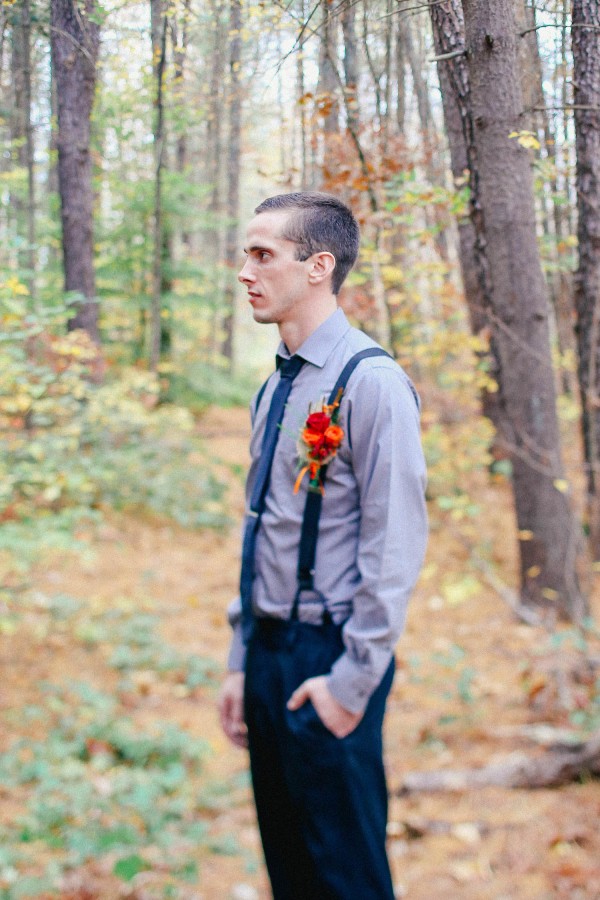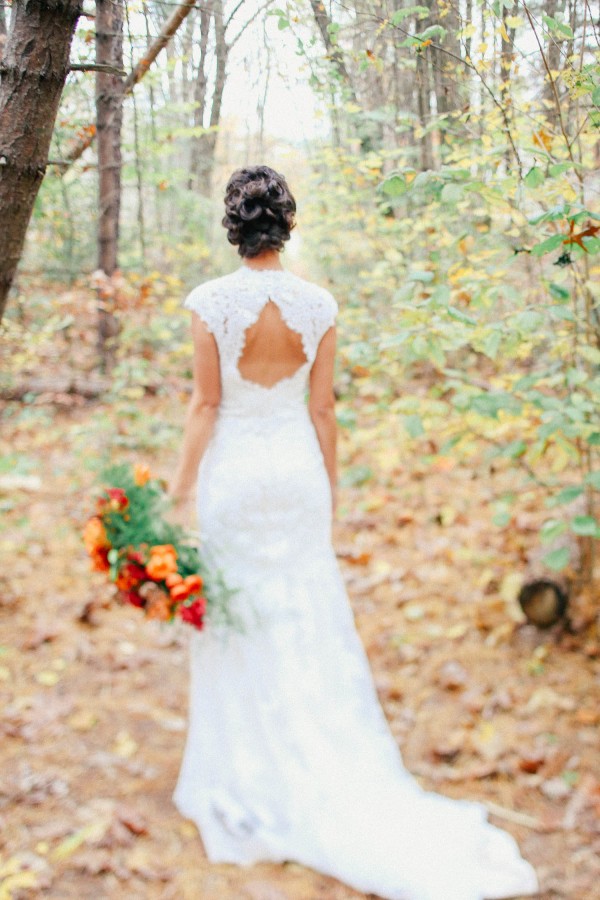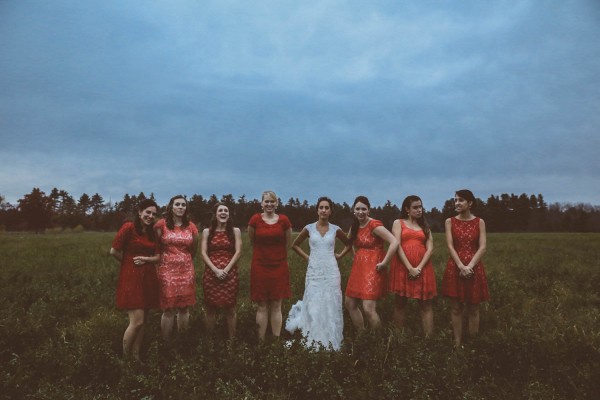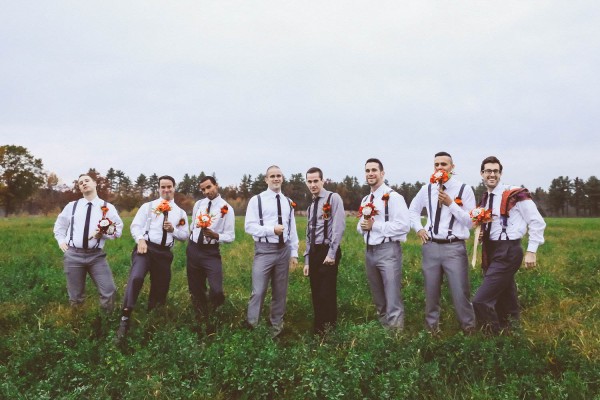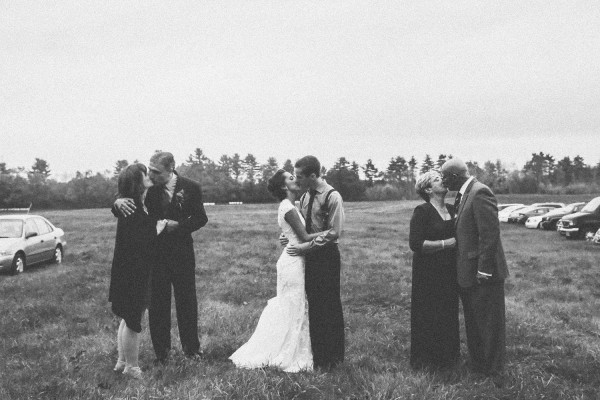 The Couple Recommends: "Our caterer and florist did an amazing job! Punjabi Tadka was so flexible in meeting our needs and wants for the cocktail hour and for dinner itself, and their food was absolutely delicious! Our guests still rave about the food – I would highly recommend them!
Our florist and family friend, Reena Randhir, did a beautiful job of taking our general ideas, adding her unique vision, and bringing it to life. She has a "can-do, will-do" attitude, which alleviated all pressure from our family. She was absolutely amazing, and her creations were and continue to be gorgeous!"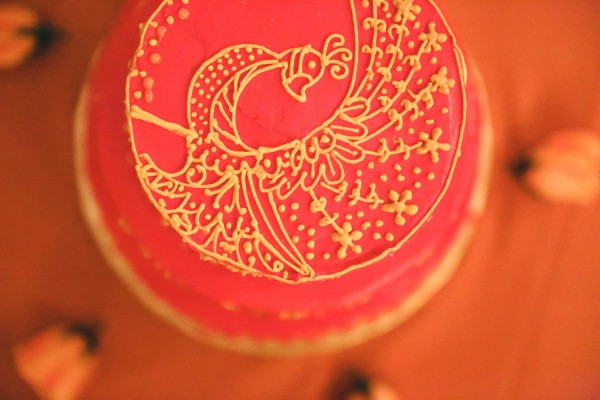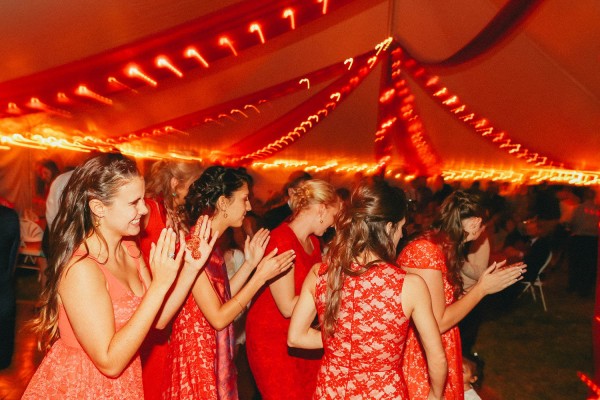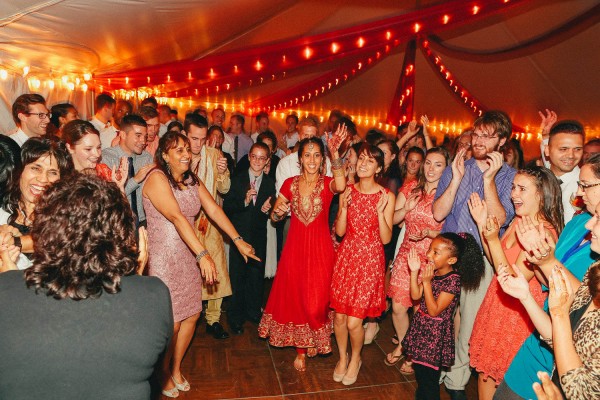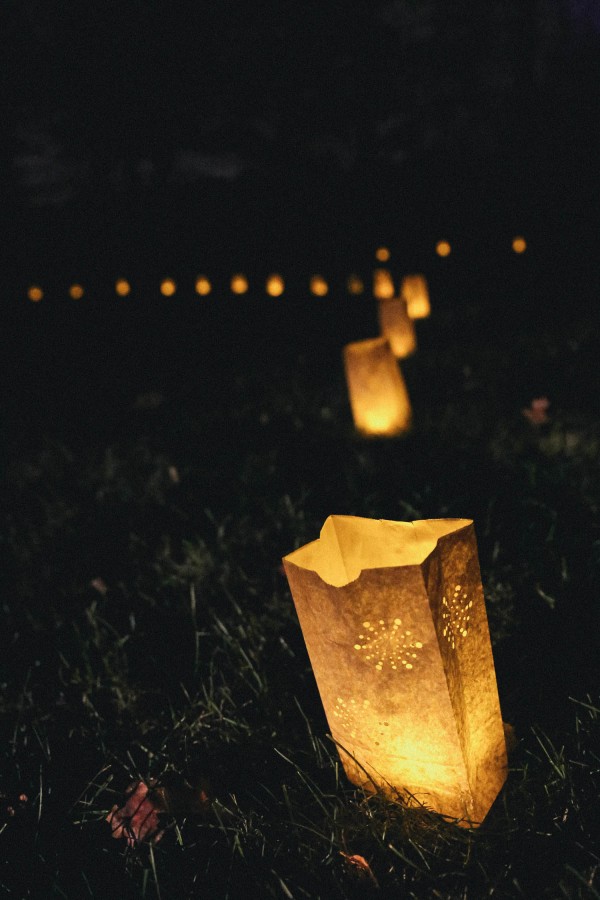 The Wedding Team:
Photography – Megan Haley Photography
Ceremony Venue – Christ Community Church
Reception Venue – Burgundy Brook Farm
Floral Design – Reena Randhir
Caterer – Panjabi Tadka
Cake – Pasture Patty's Gifts & Goodies
Officiant – Emmanuel Haqq
Rentals – Paul Redenker Tends and Events
Bridal Gown – Maggie Sottero via Bancroft Bridals
Rings – Hannoush Jewelers
From now on, whenever we think of fall weddings here at Junebug, we're going to remember Joanna and Josh's beautiful day. For more fall wedding inspiration,