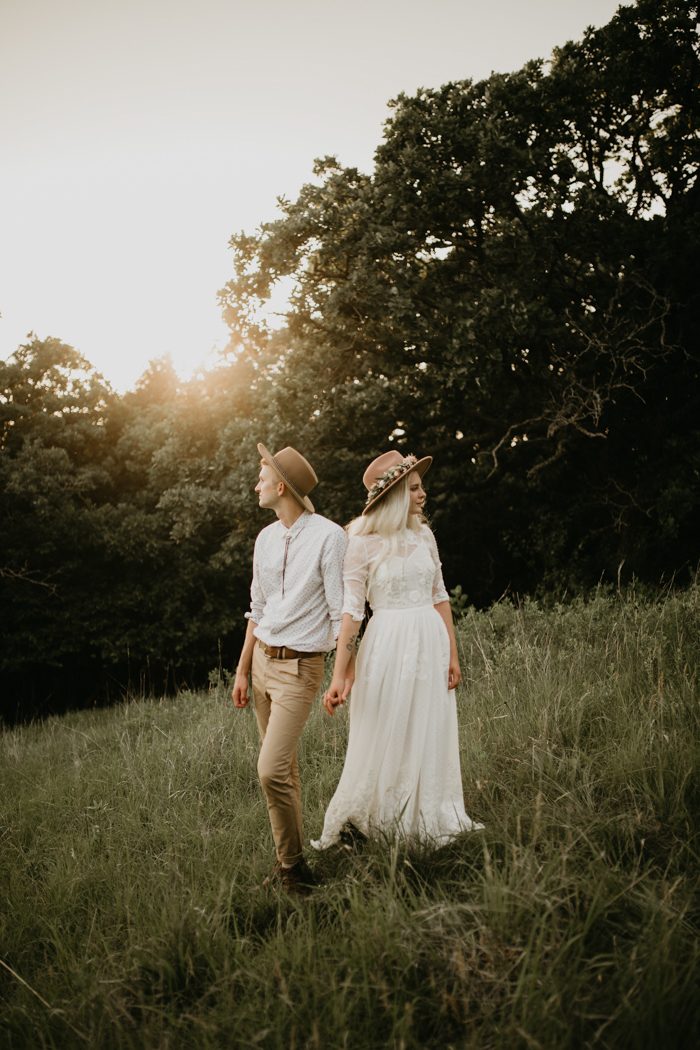 With a soft color palette and a whole lot of DIY, Schae and Kye's wedding at Newton Hills State Park is fully is whimsical and quirky details. Being in the wedding industry themselves, Schae took her talents into doing all of the floral, design, and stationary work for their big day. Schae and Kye's vision came to life beautifully with the perfect outdoor wedding of their dreams! To top off their care-free and fun vibes, they had Bella Luna's pizza truck cater their special day and topped it off with ice cream from Stensland Family Farms and donuts. Photographer Sophie Grace and videographer Tess Pesicka effortlessly captured Schae and Kye's sweet and emotional wedding day!
The Couple:
Schae and Kye
The Wedding:
Newton Hills State Park, Pierre, South Dakota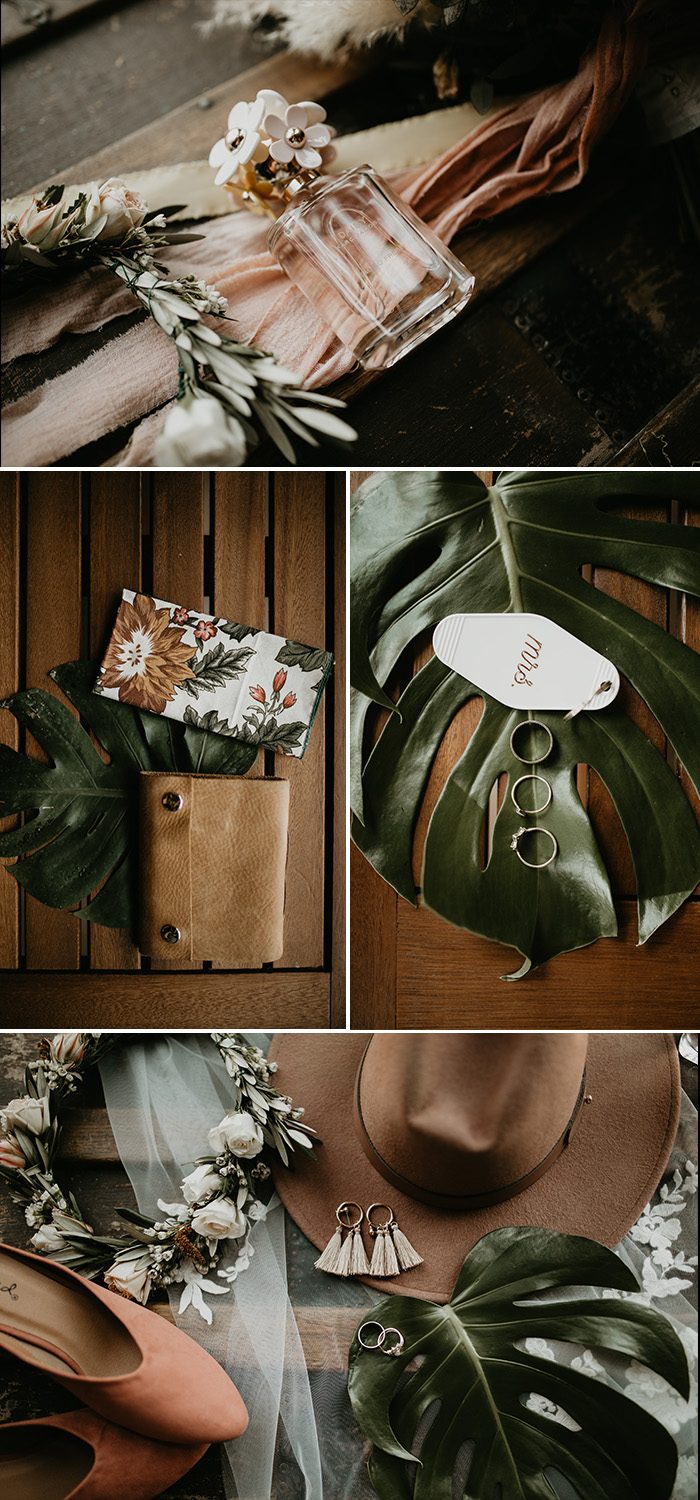 Our personal styles are free-spirited, adventurous, and boho. So we wanted to incorporate all of those feelings into our wedding. I knew from before the time I got engaged that my wedding would highly lean towards whimsical and bohemian inspired because I am just obsessed with those styles.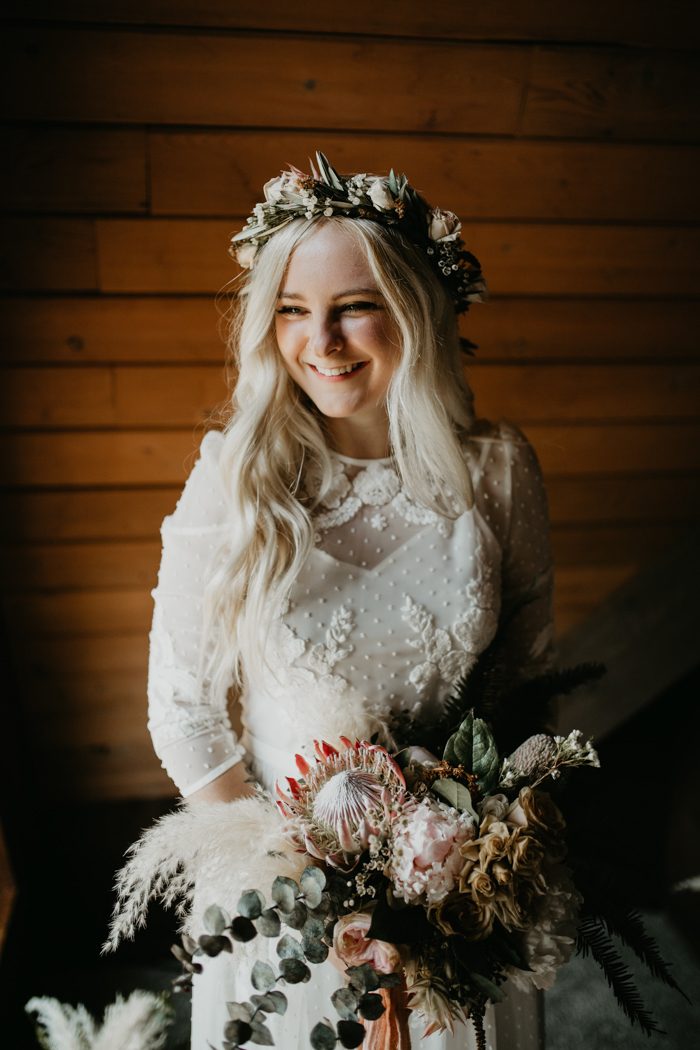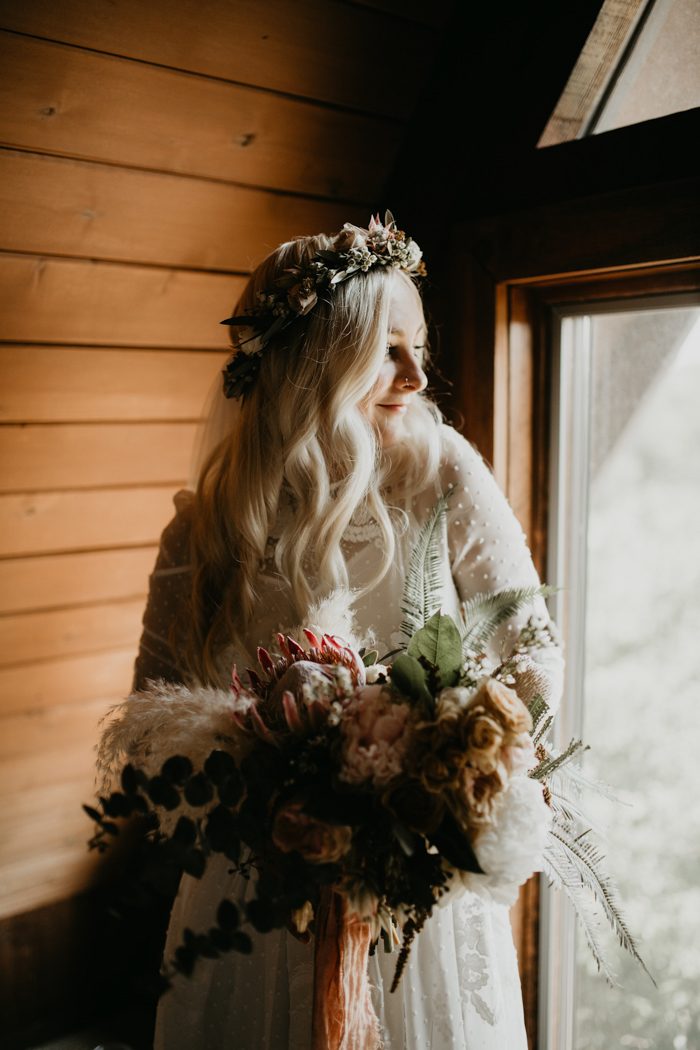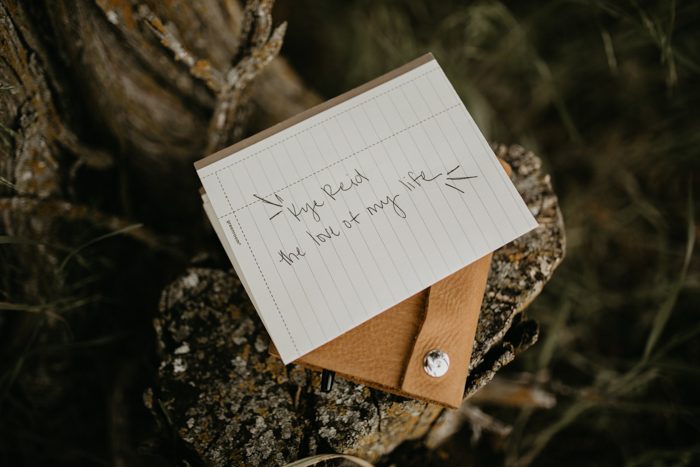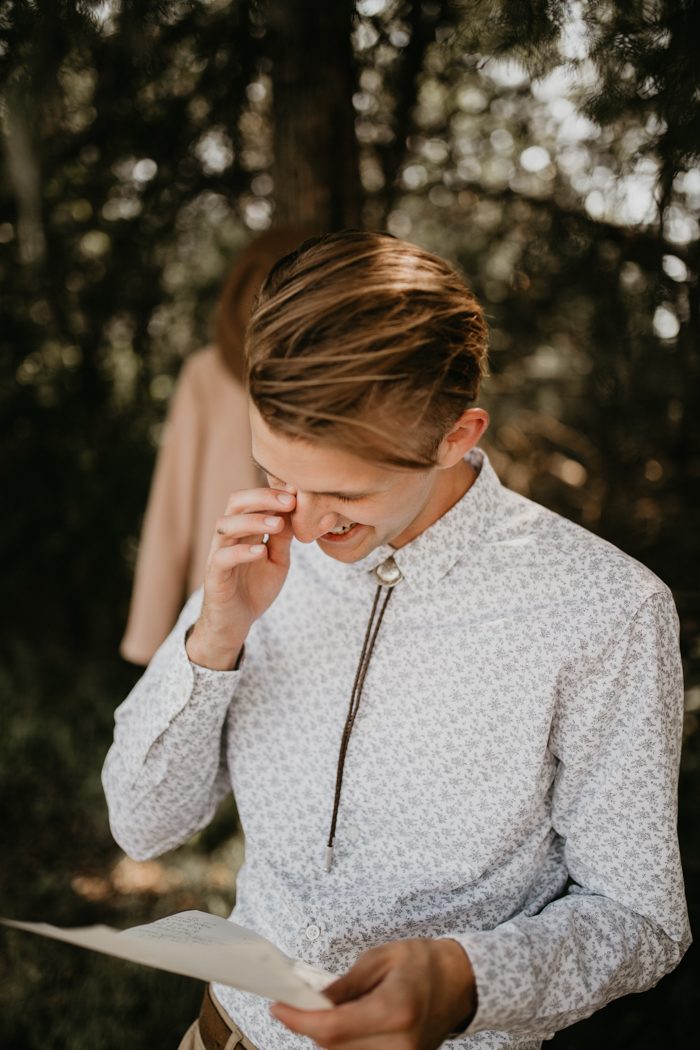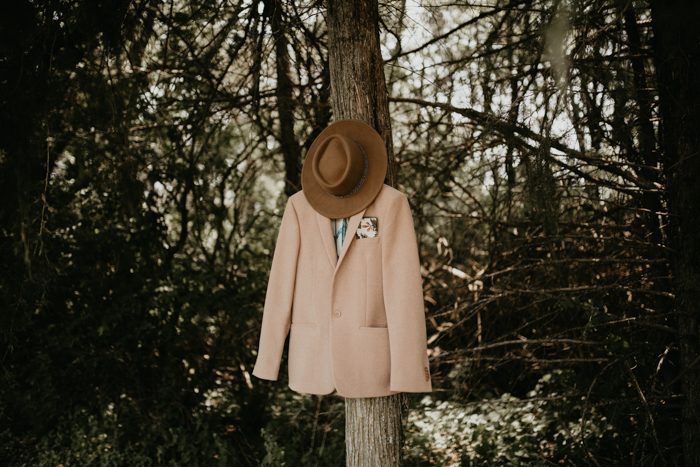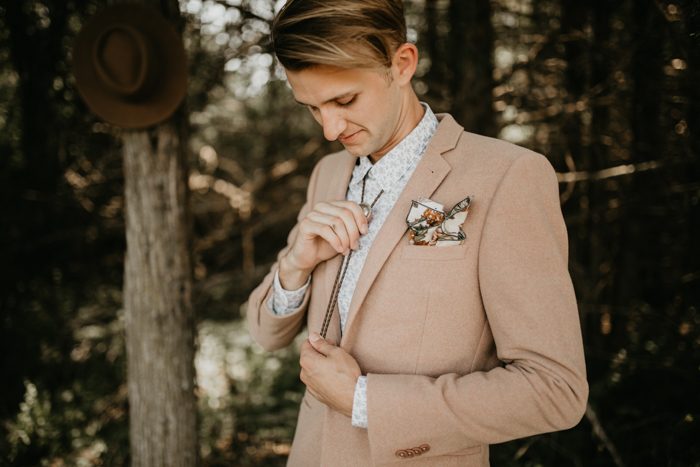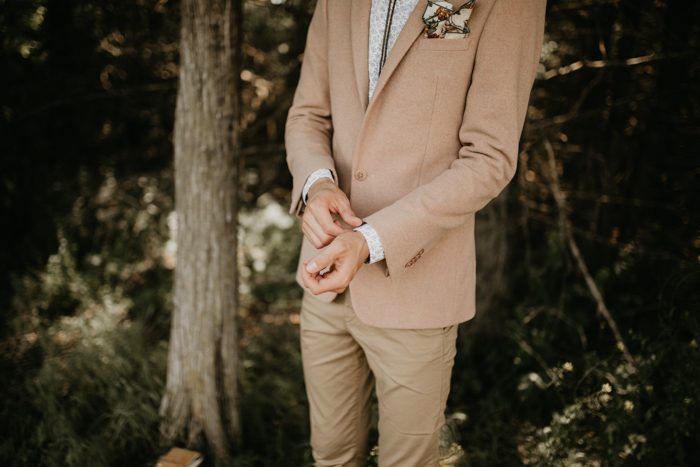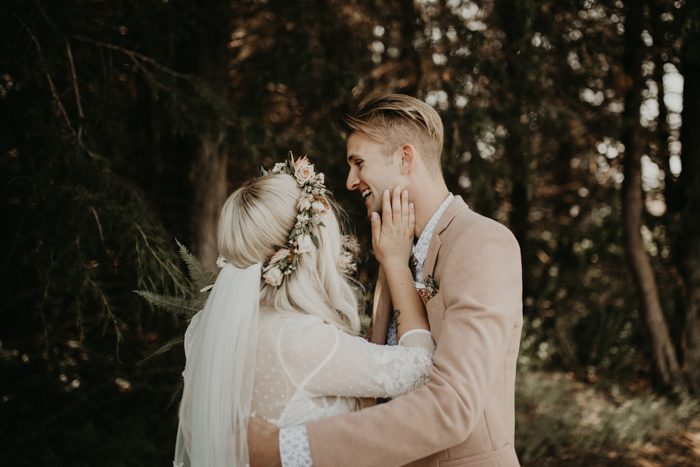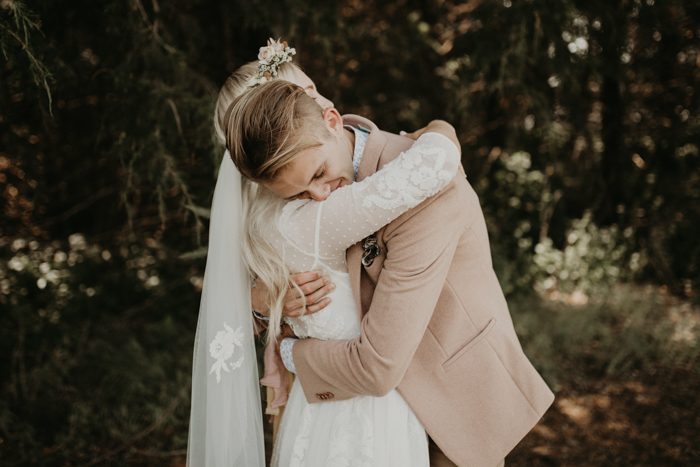 I think for us the most memorable part of the day was the first look. There was so much excitement in seeing each other for the first time and being all dressed up that was just so special. We spend so much time together that it felt weird not being with each other for the entire day so it made the first look that much more special. Kye also was crying like a baby haha so that was really sweet.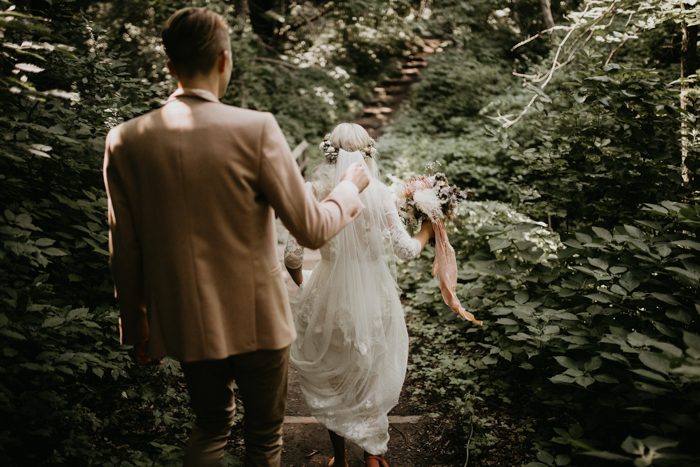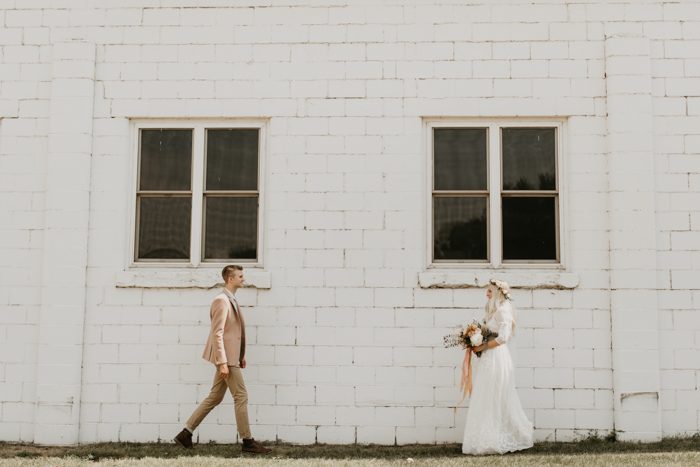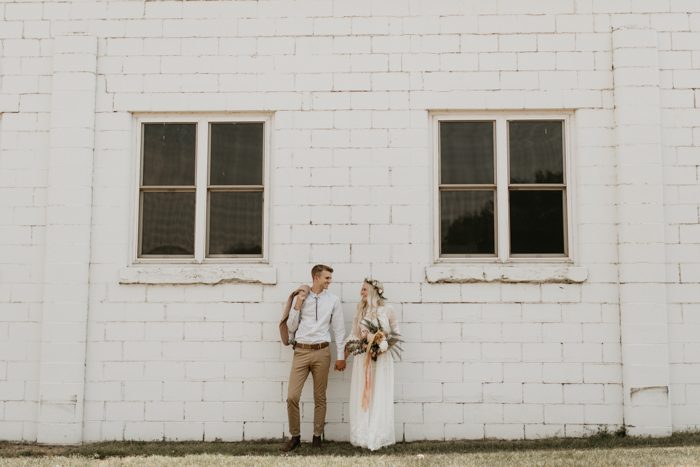 I think my favorite photos that were taken were the ones against the simple white wall. I loved how clean they were and I think aesthetically my vision came to life with the colors really popping against the white wall. They also were some of my favorite because we were freshly out of the air conditioning haha so we both looked and felt our best right after our first look. We were so full of excitement and anticipation for the day.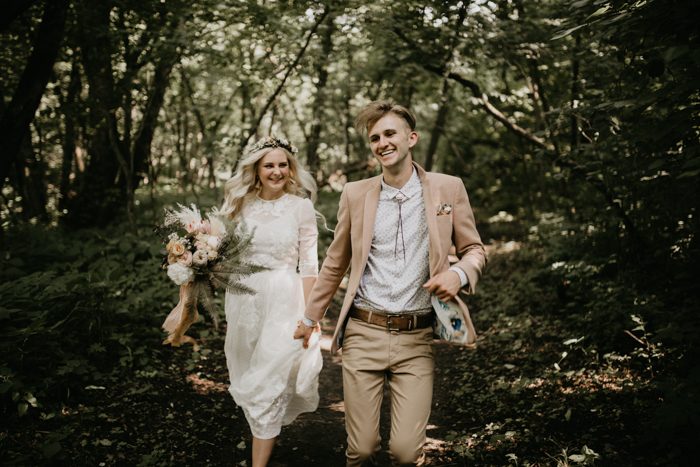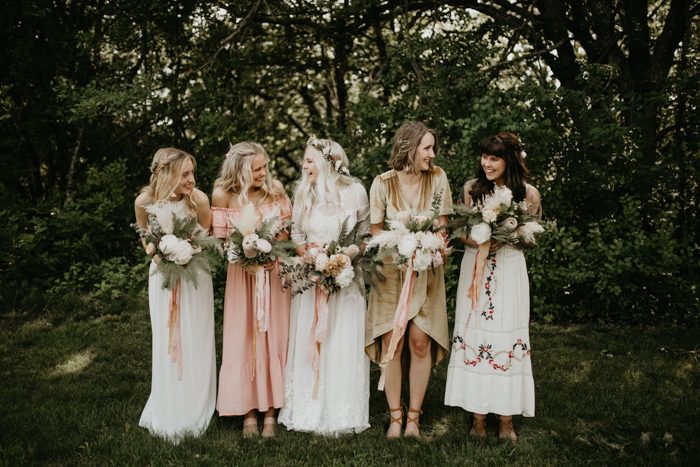 SHOP THIS LOOK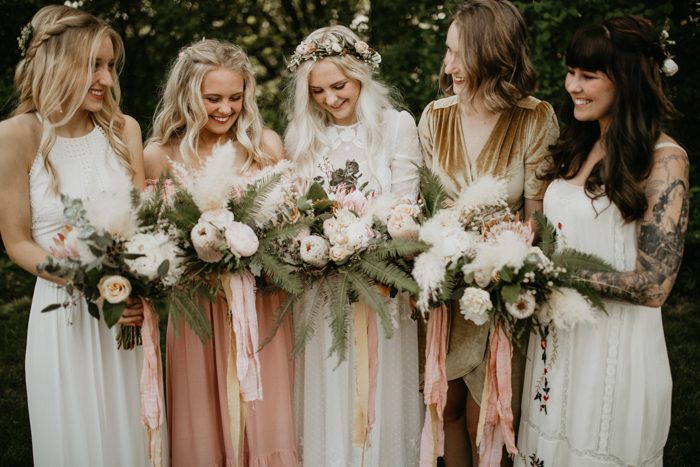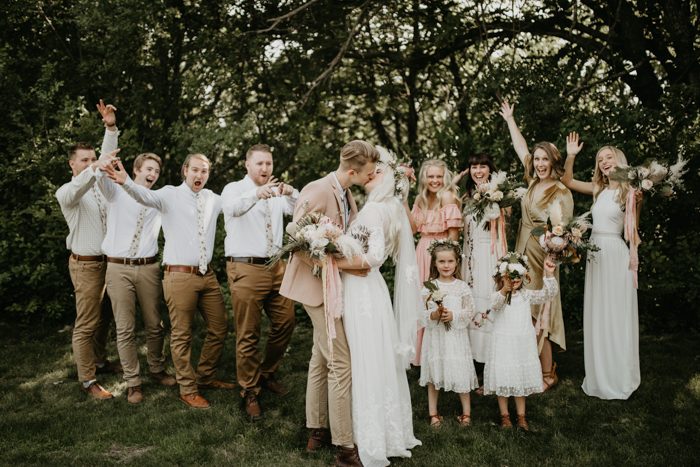 We chose a blush/dusty rose and mustards for our wedding colors. I simply love this combination and loved how it played throughout my bridesmaid dresses, flowers, and Kye's outfit. I wanted these colors to easily match the decor that I had in my house as well.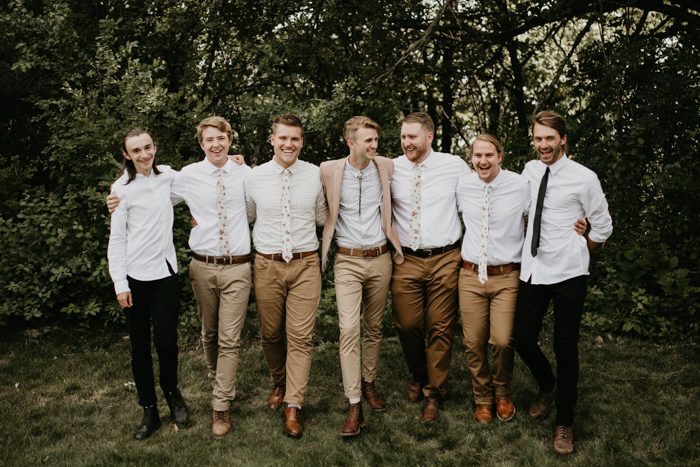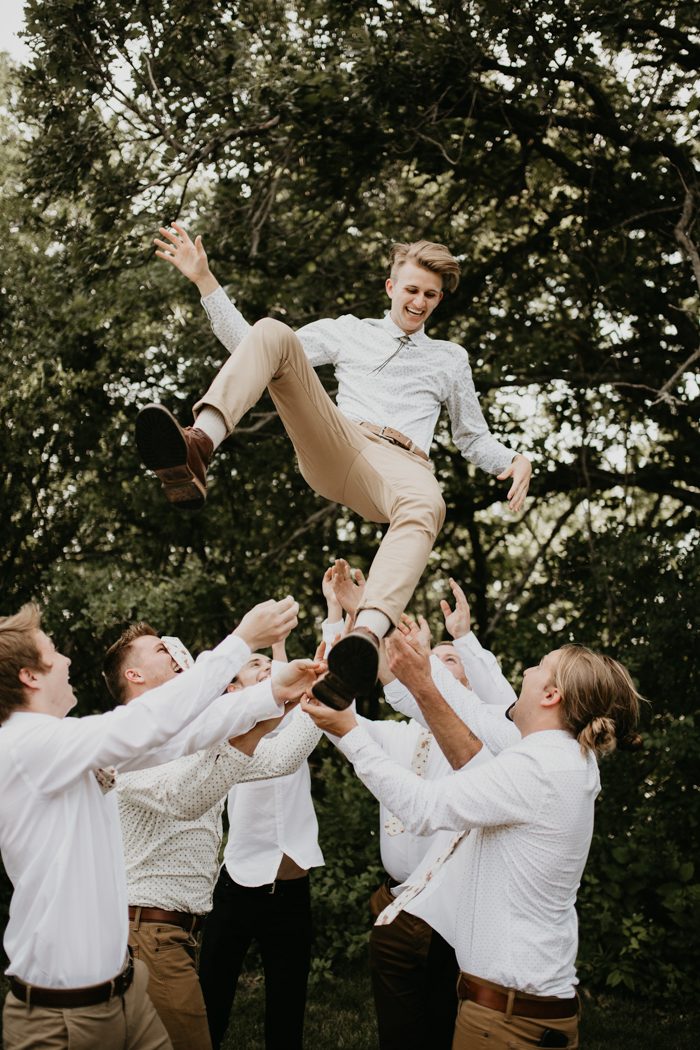 Our photographer, Sophie, was great to work with. She had the same relaxed vibe as we did so we were able to be ourselves while she was capturing us on our day.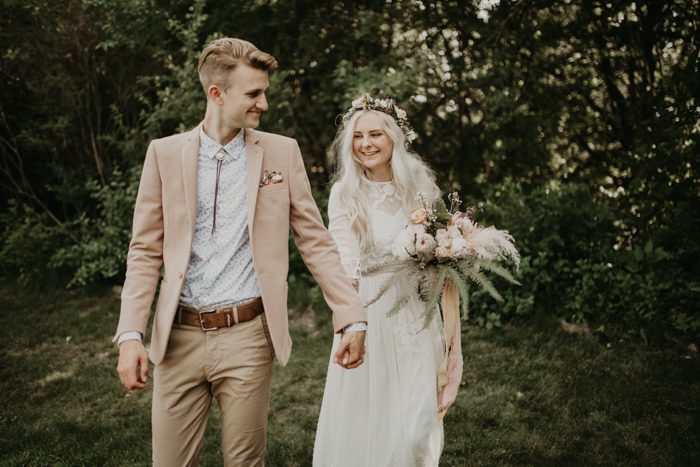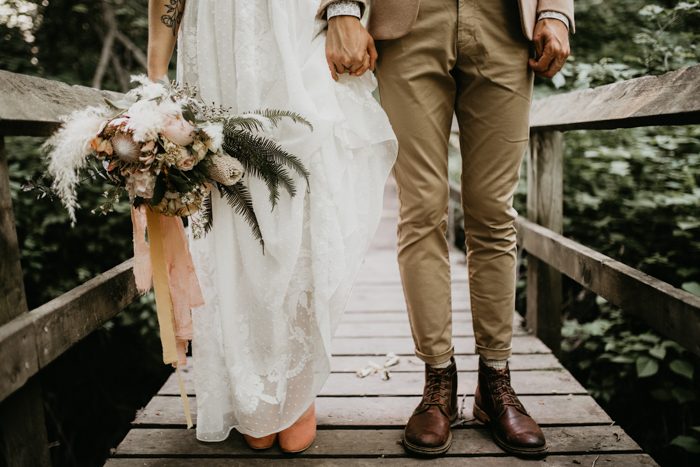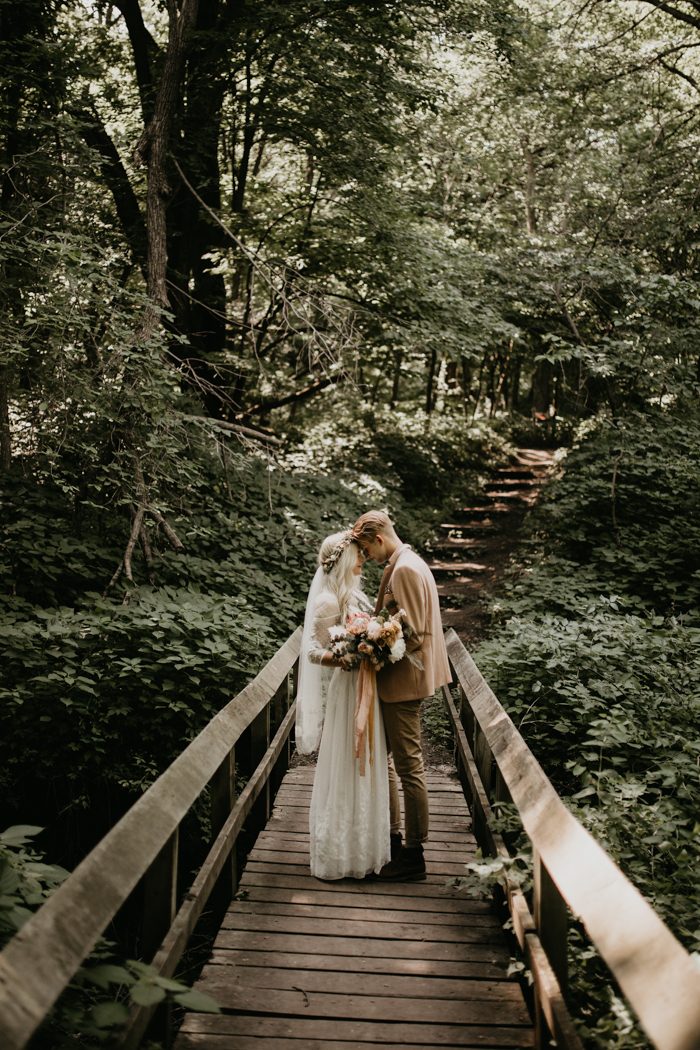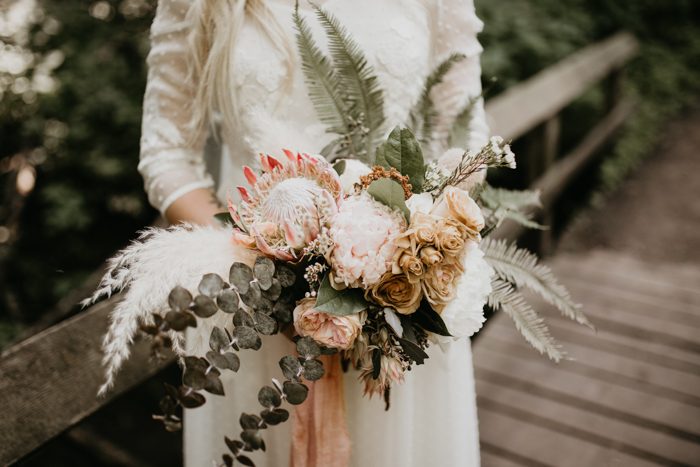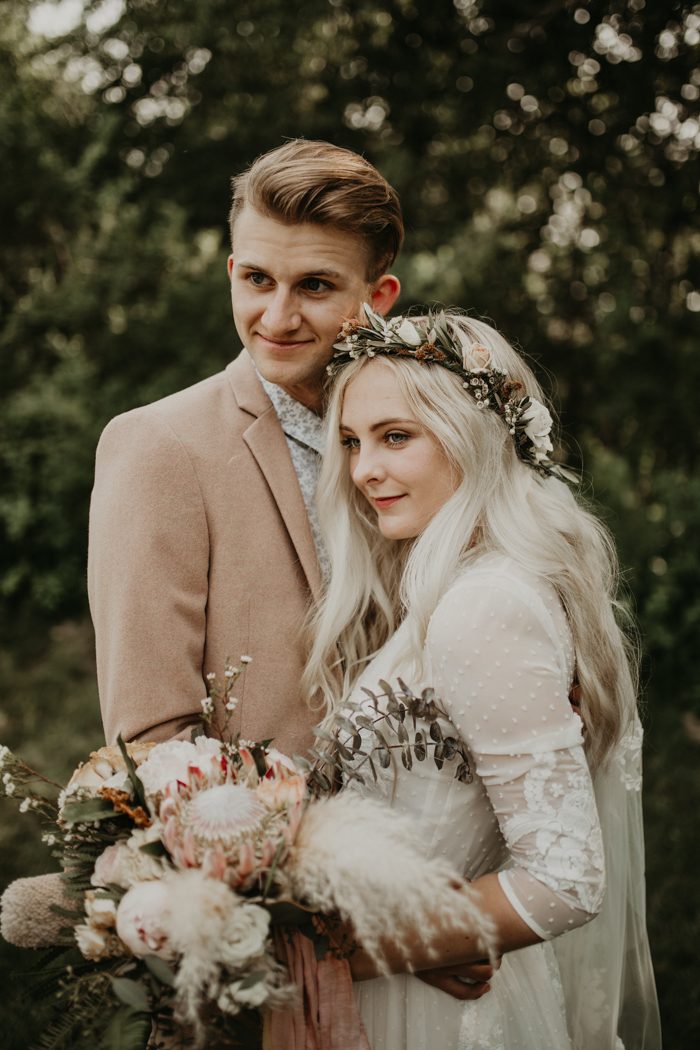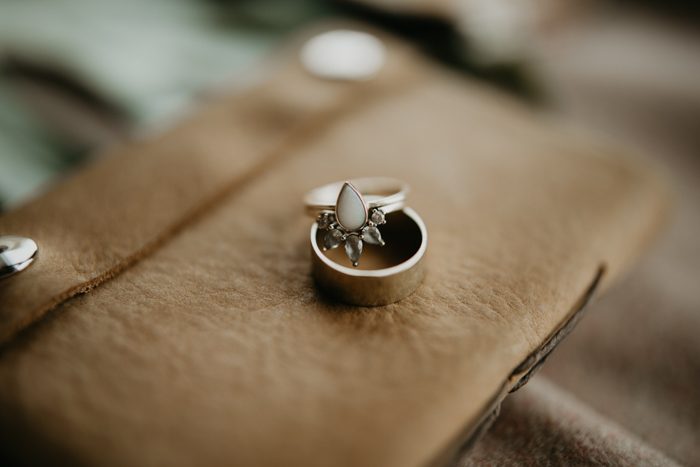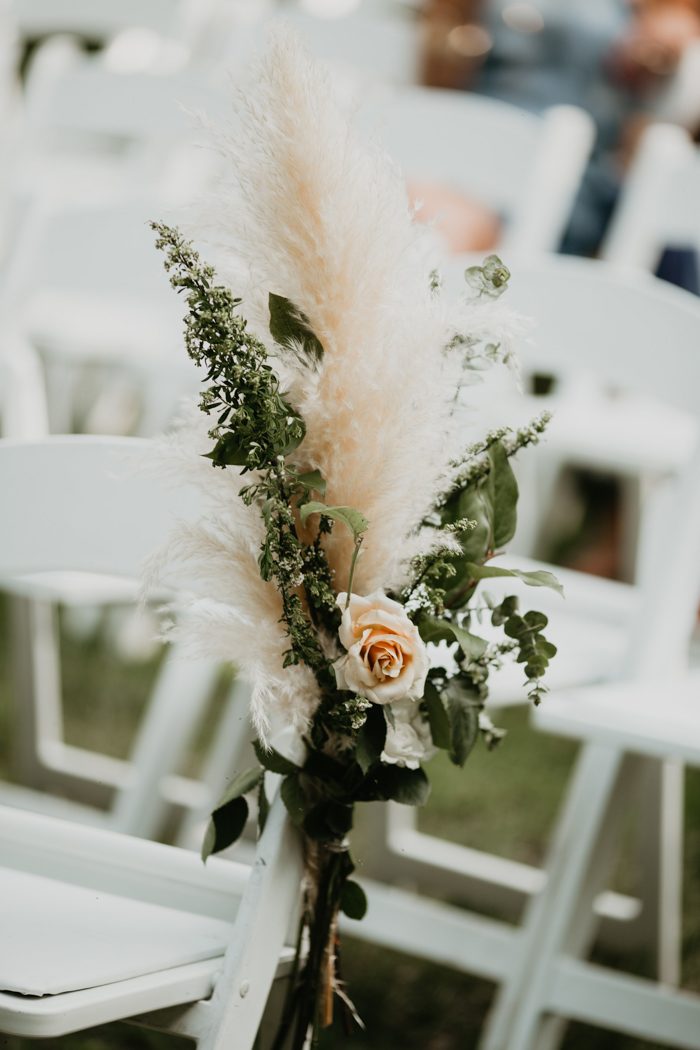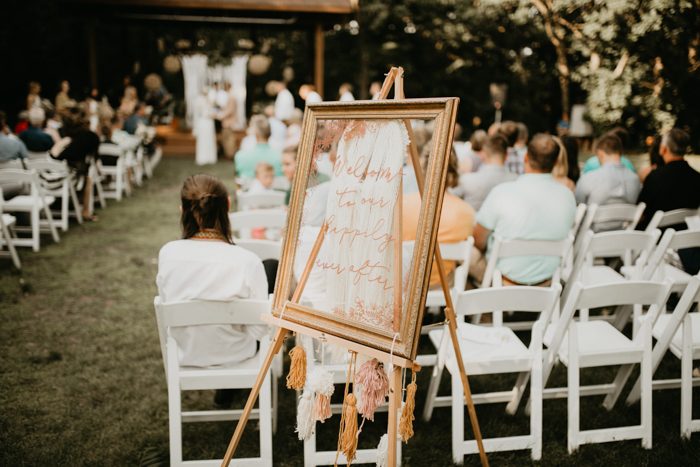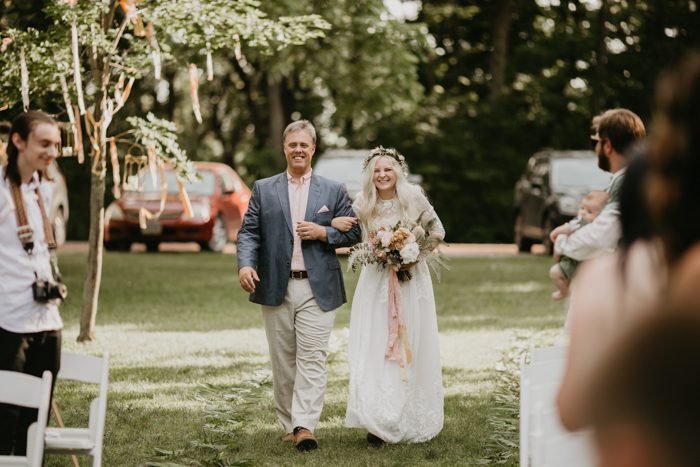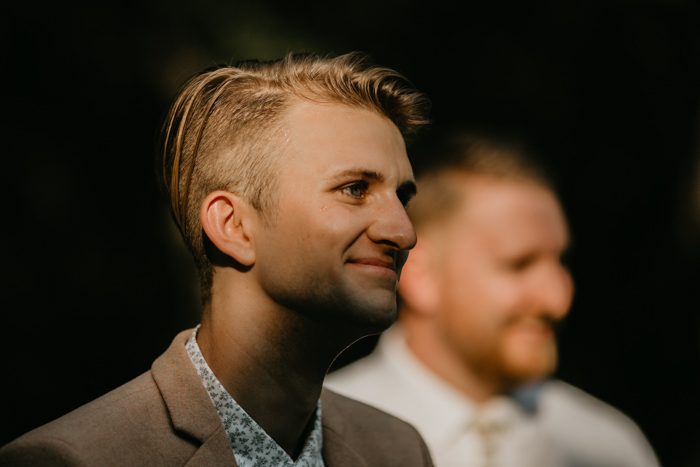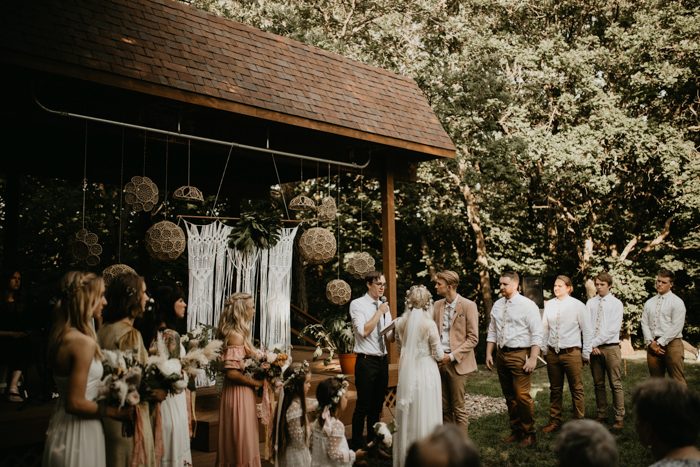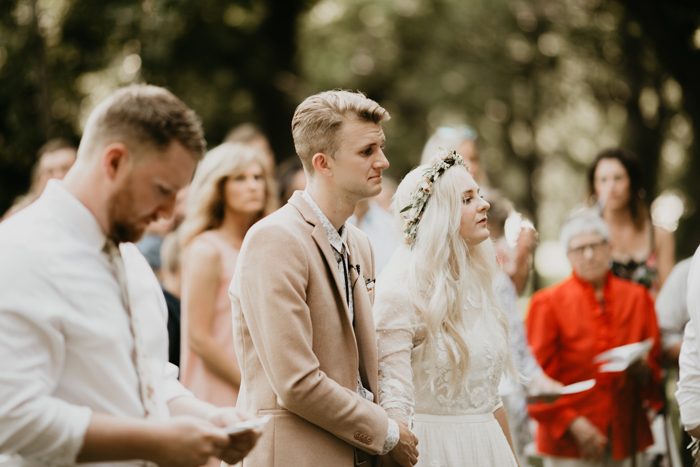 We decided to write our own vows as well as include a time of worship for our guests. We wanted people to feel the overwhelming love that Kye and I have for each other and also glorify God through our ceremony.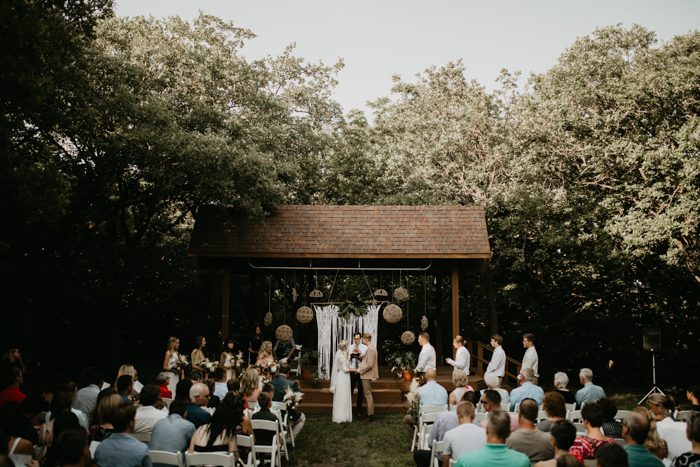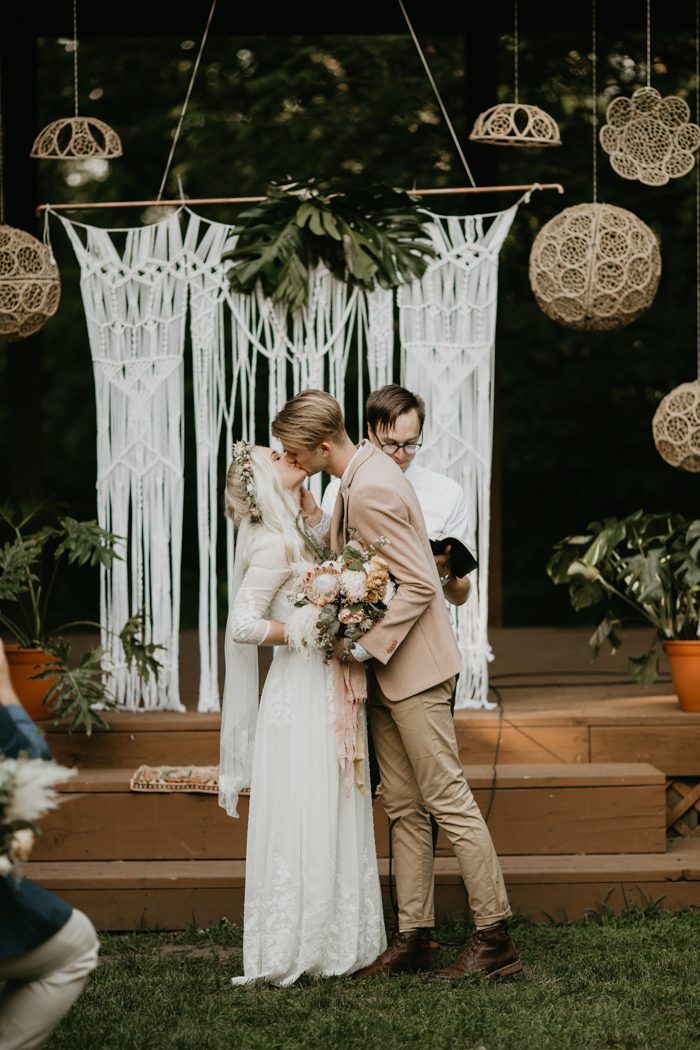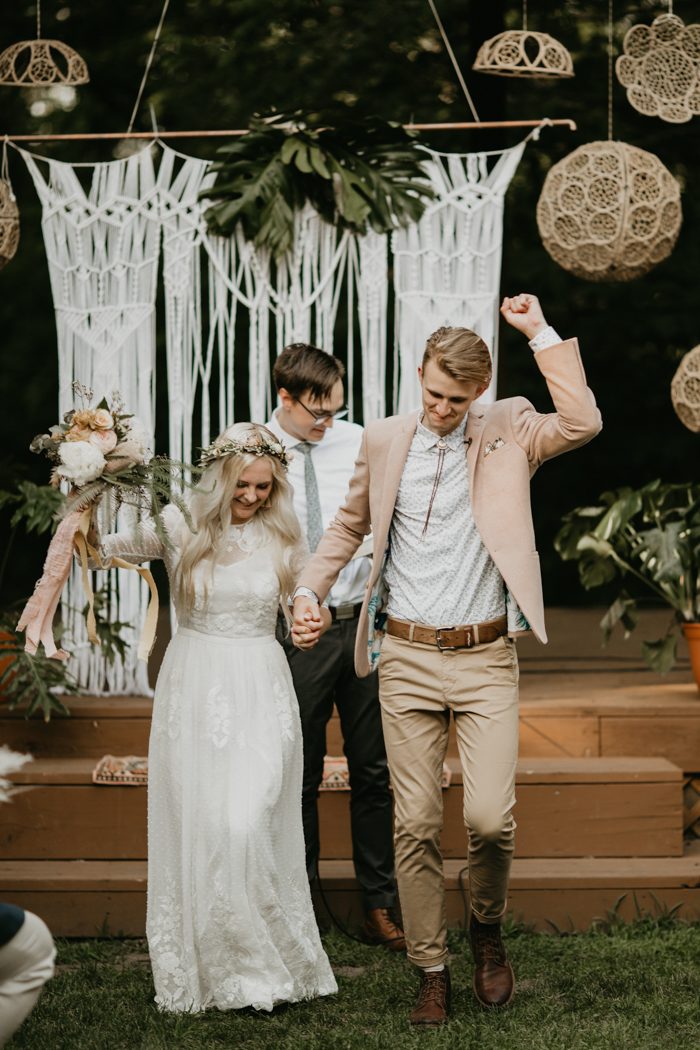 Trust your vendors to do a great job because you obviously hired them for a reason, and don't let the wedding overwhelm you. People are coming to watch you get married so that is the most important reason for why you are having the wedding in the first place – to get caught up in the details and let them overwhelm you is taking away from the feelings of excitement of getting to marry your best friend.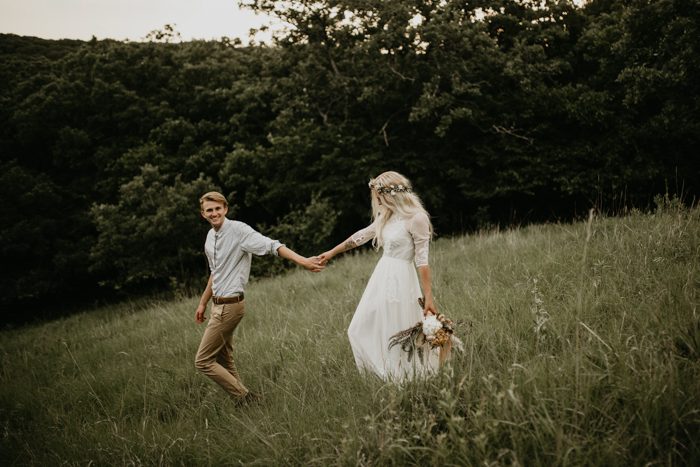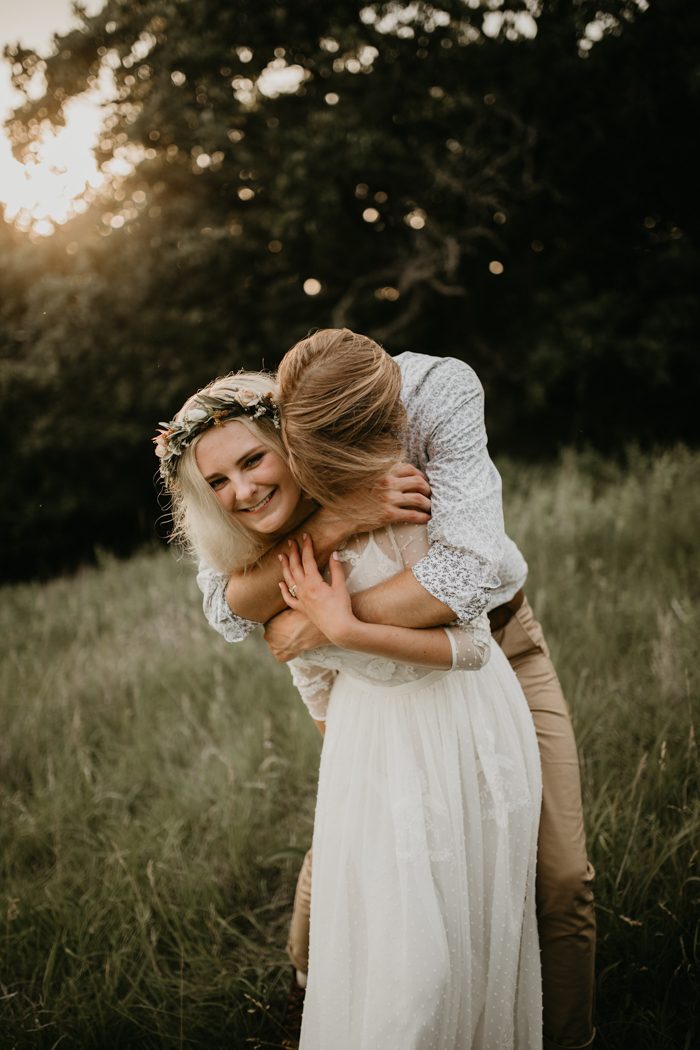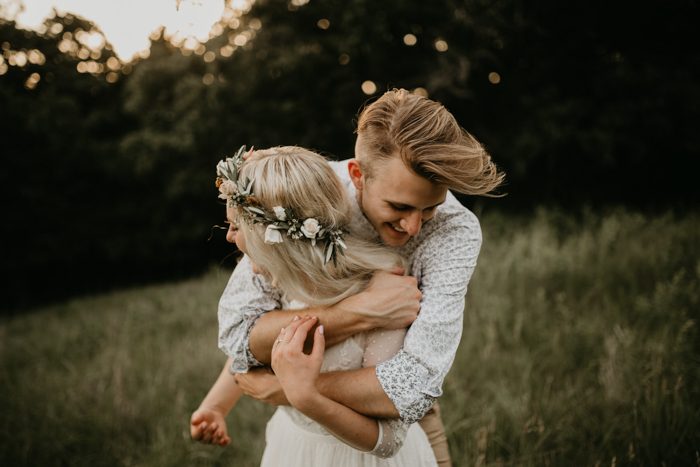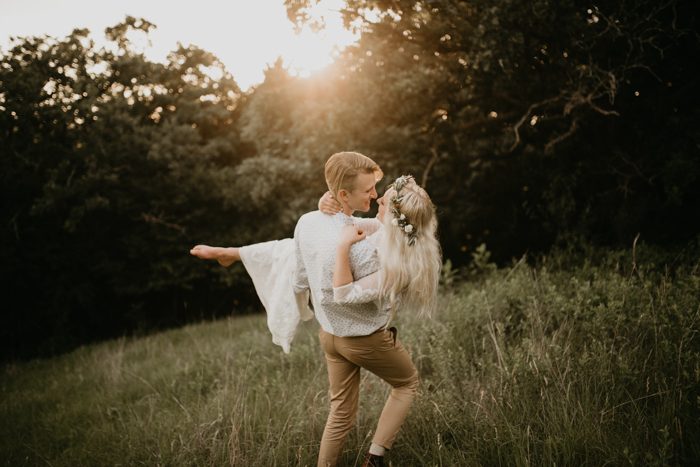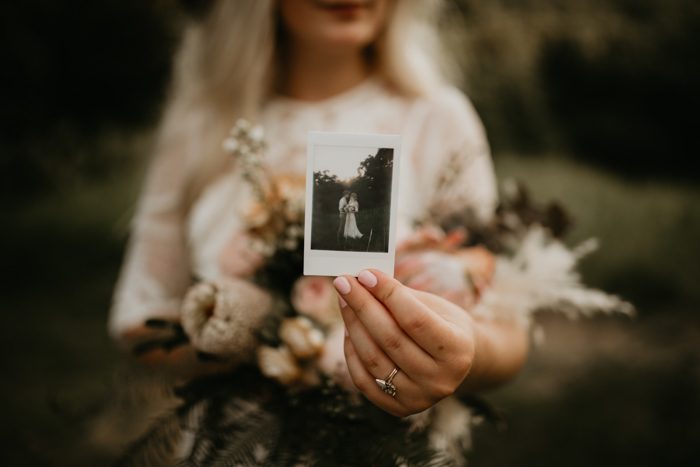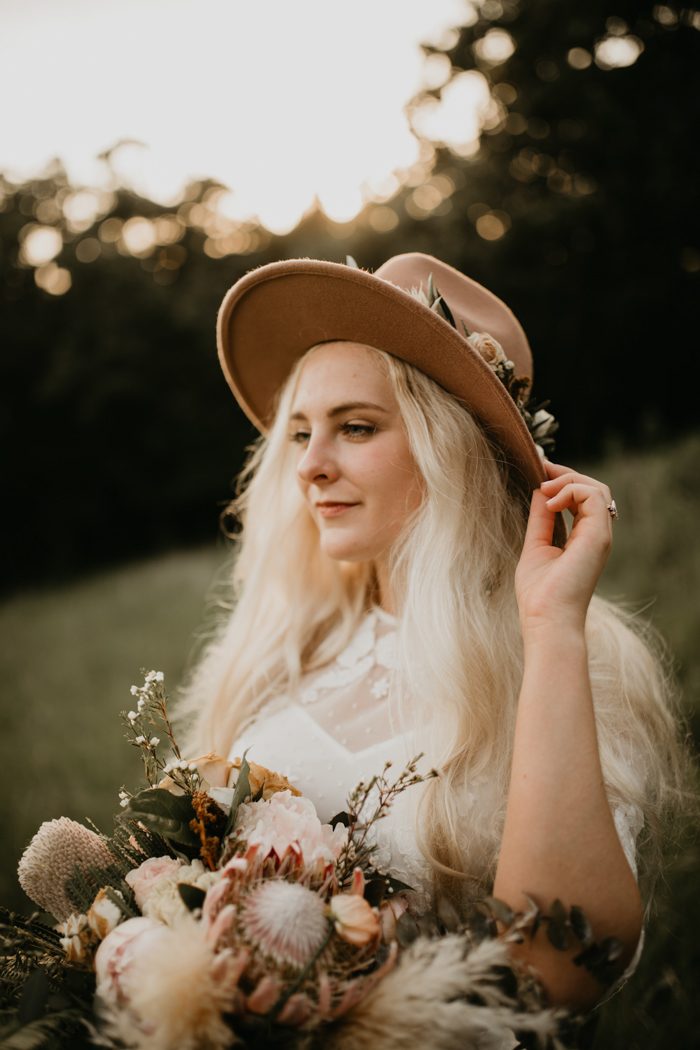 I wanted my dress to be super feminine, boho and nontraditional. I didn't want to wear a dress that I wasn't comfortable in and would regret wearing later. I really loved the embroidery and swiss dot detailing on the dress as well as the buttons up the back. The dress was lightweight, comfortable and most importantly completely fit my style. I also went non-traditional with the earrings and shoes that I chose to wear. I wanted them to be modern and fit the styles that are currently on trend. I also chose a Lack of Color hat to tie in the blush color that I wore at the end of the night to give my look a more boho-modern twist.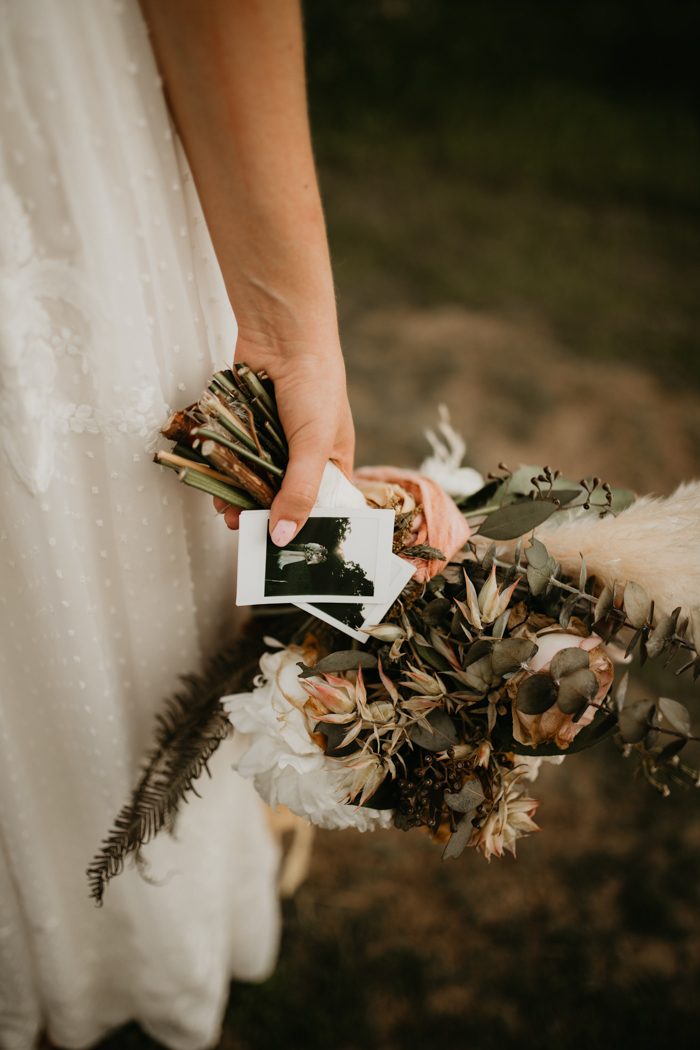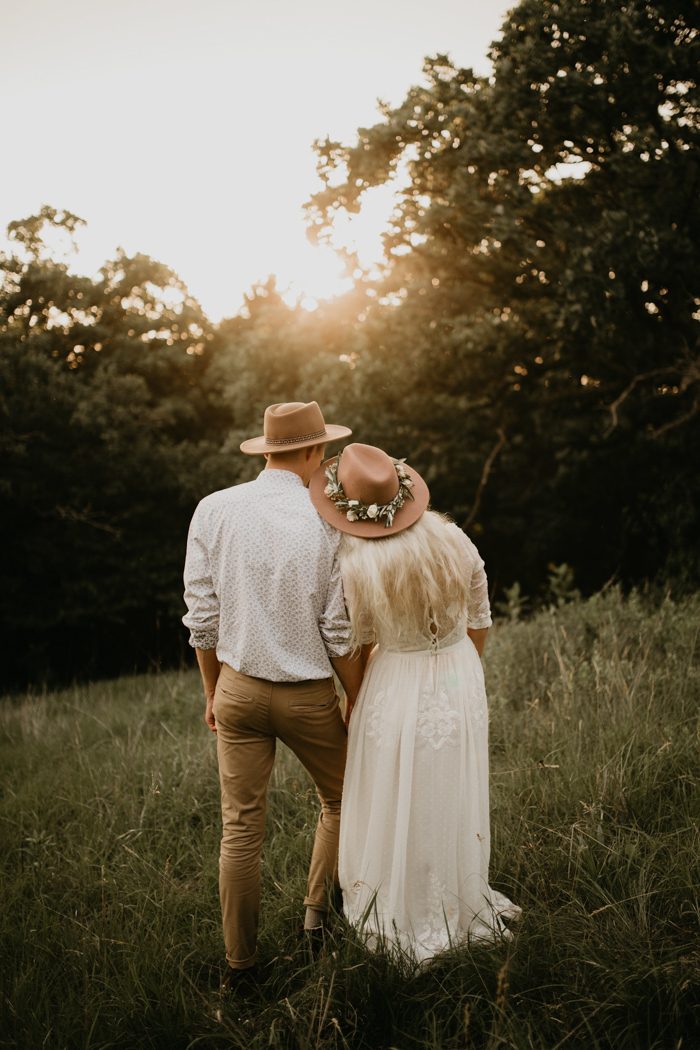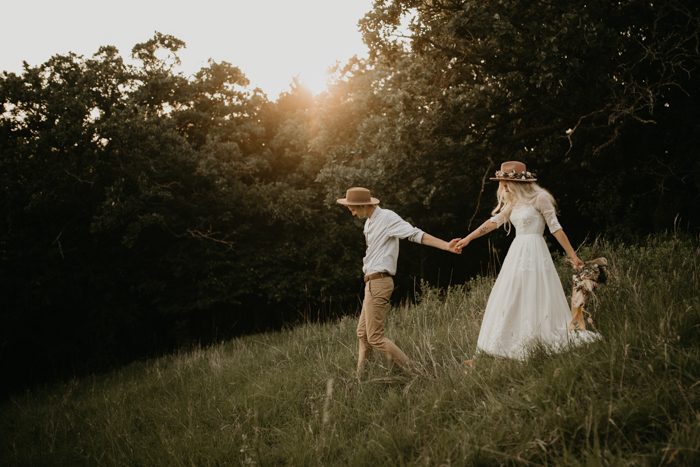 I did all of the flowers, decorations and graphic design elements for the wedding. Each bouquet, centerpiece, greenery swag and flower crown was handmade by me days before the wedding. I also thrifted each vessel that I designed the flowers in and other elements that were used as decor. I also hand painted each flower graphic that was used on the invitations, food signs, and other paper goods that were used.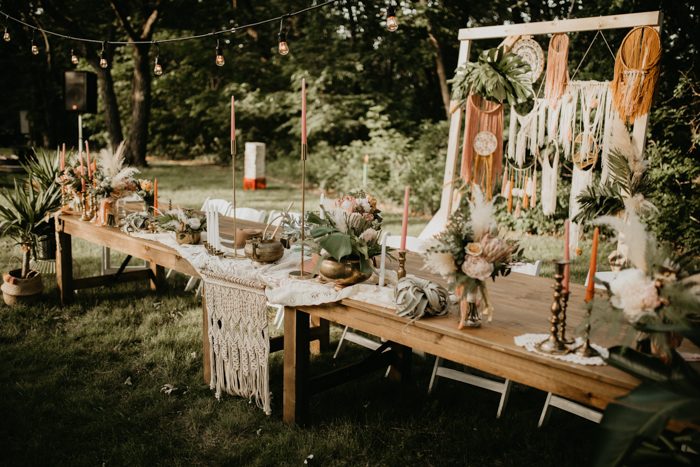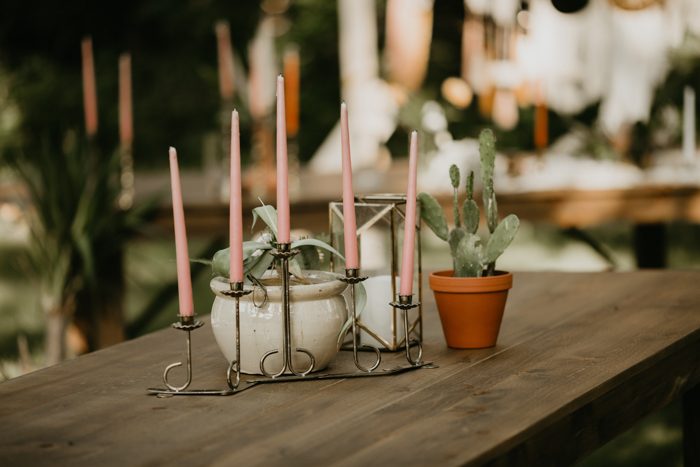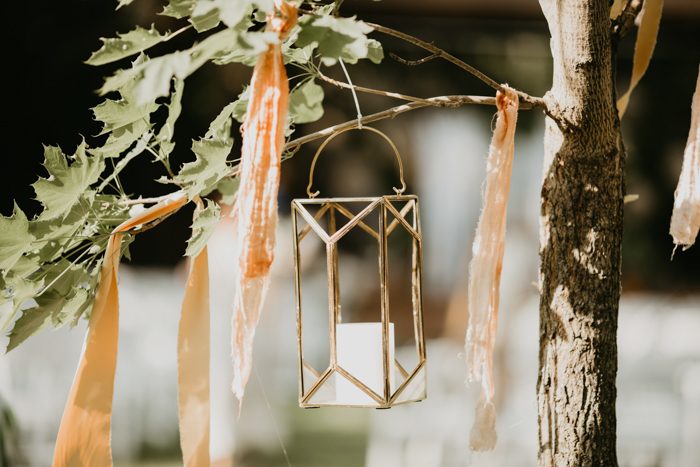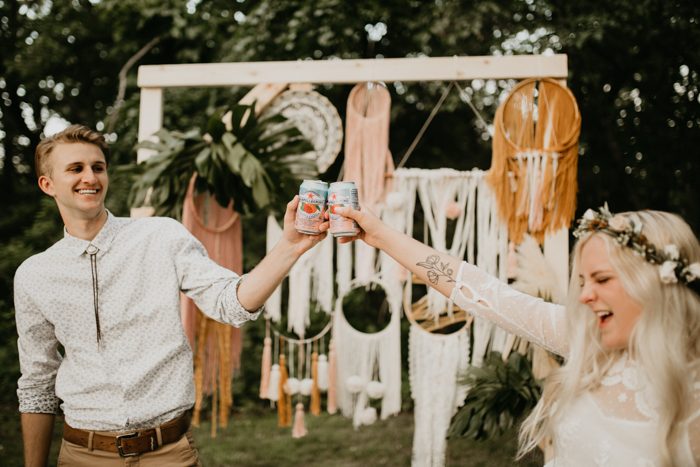 For our wedding we wanted to make sure that every detail felt like us and was unique to us. Being photographers and videographers ourselves, we have seen many weddings and how similar many weddings are to each other. So to us, we wanted a wedding that was different in every aspect. We wanted our guests to feel relaxed and able to have fun. We wanted each detail to be highly stylized, beautiful and aesthetically pleasing. Most importantly, we wanted everyone to feel the love that Kye and I have for each other.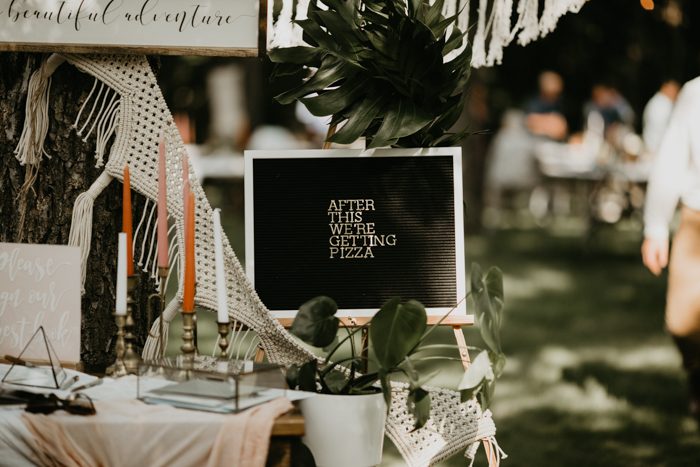 SHOP THIS LOOK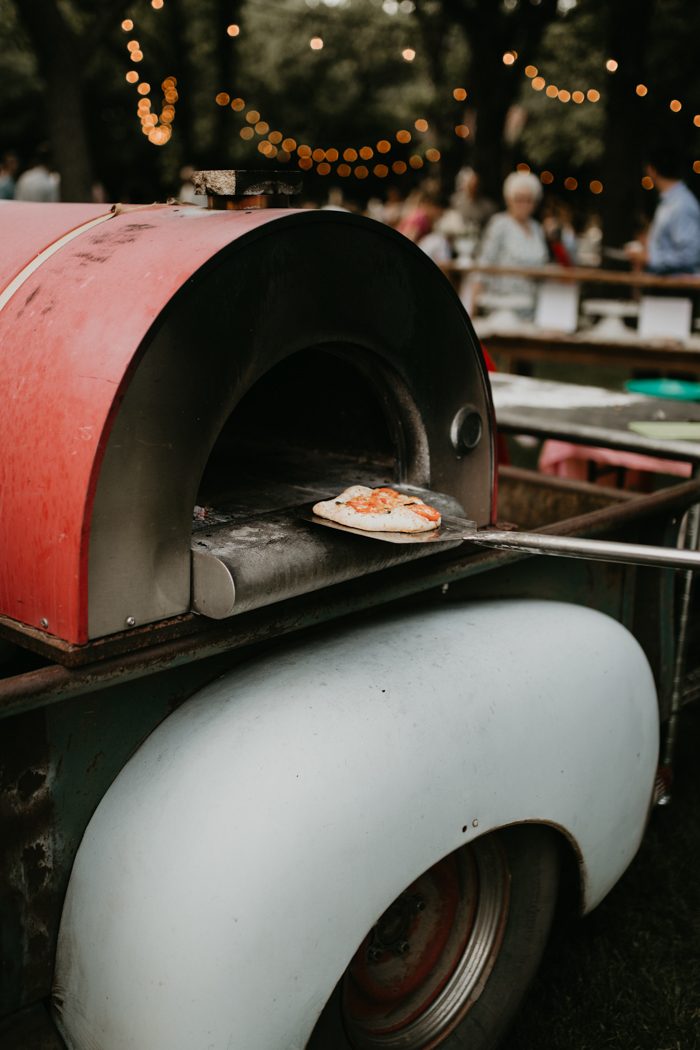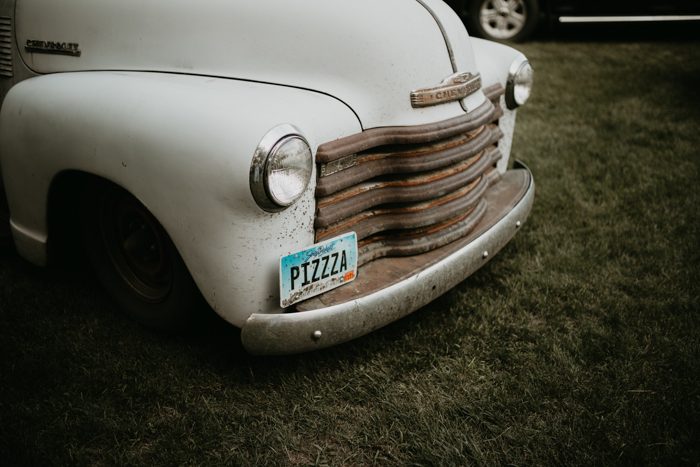 For our menu, we chose to have a local pizza truck called Bella Luna cater for us. Because we wanted a relaxed atmosphere we went with a food truck to allow people to eat as they please. Their pizza was also amazing! We also had ice cream from Stensland Dairy which is a local dairy farm. Each guest was given their own individual serving of ice cream! And we topped the menu off with donuts! We wanted guests to just have a fun night eating all the best foods in life! So donuts were a must!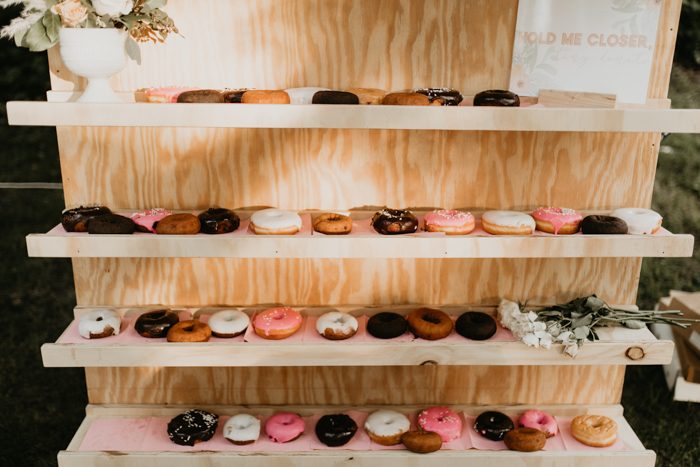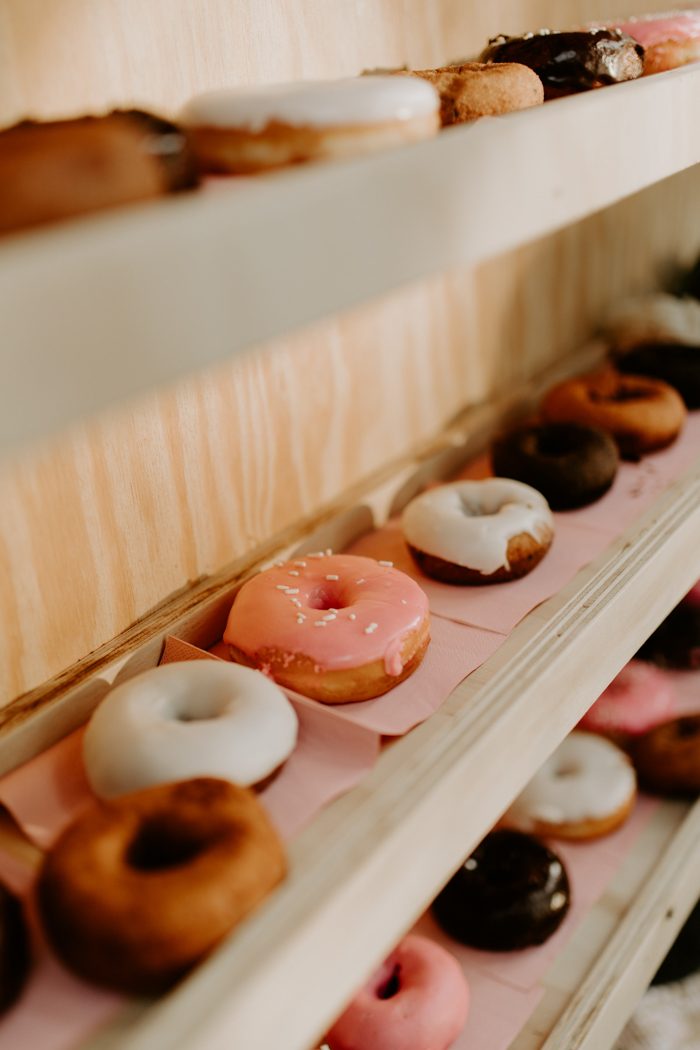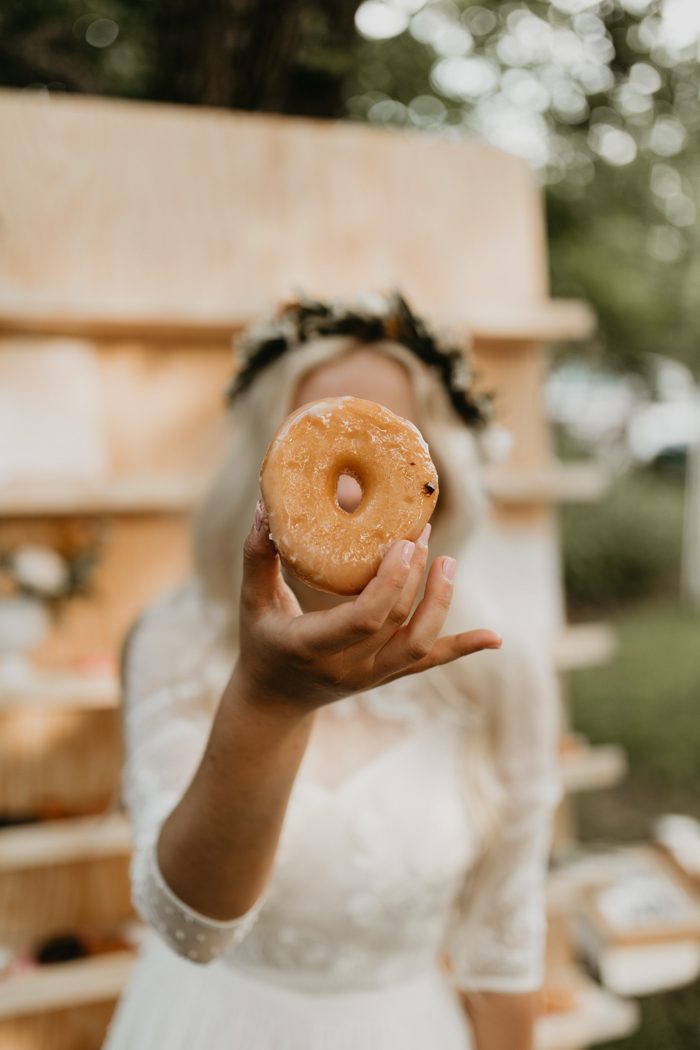 Our videographer, Tess, is seriously so talented that we wouldn't have been able to live out our dream of having a video without her. She is going to do big things with her gift! She also is just so amazing to work with because of her relaxed spirit. We truly felt 100% ourselves in front of her camera and would consider her to have become a friend to us.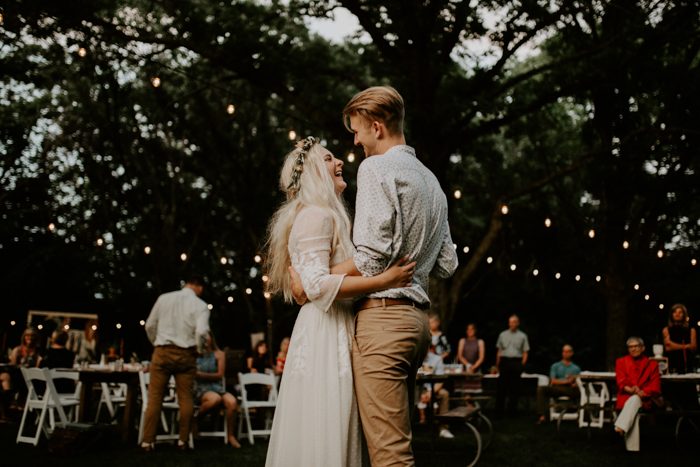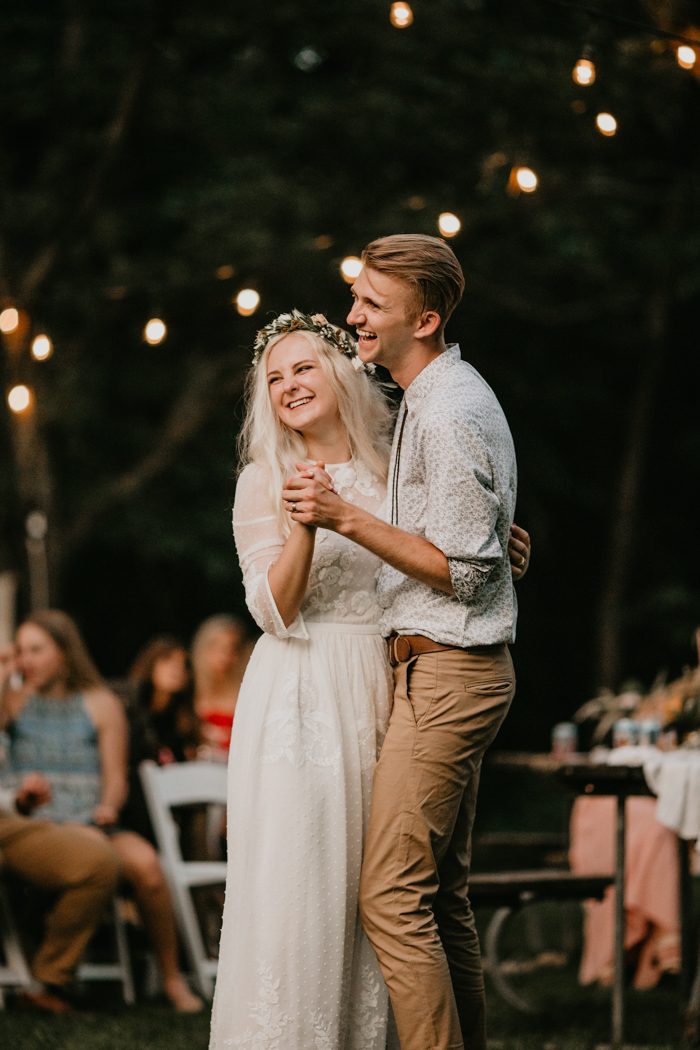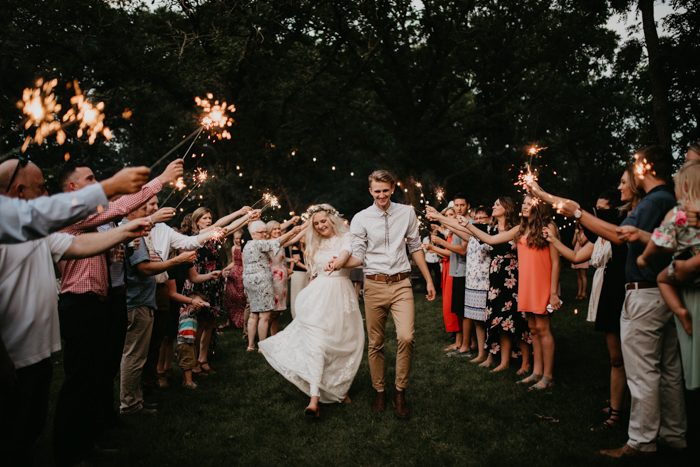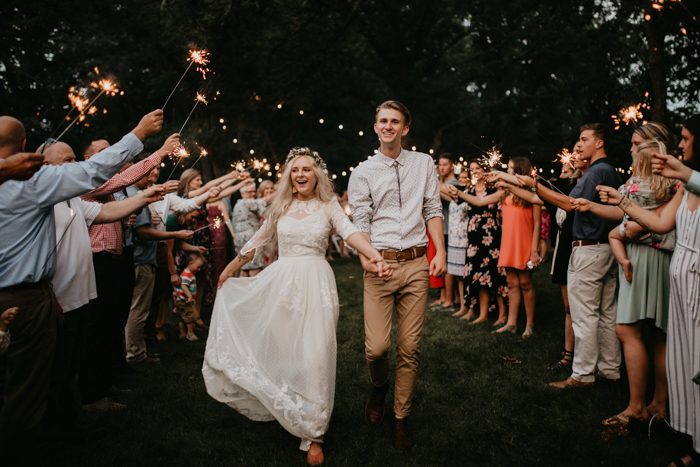 The biggest thanks to Sophie Grace for sharing this whimsical South Dakota wedding! If you can't get enough of this peach and orange color palette, then take a look at a desert twist in this El Bosquecito wedding inspiration shoot.