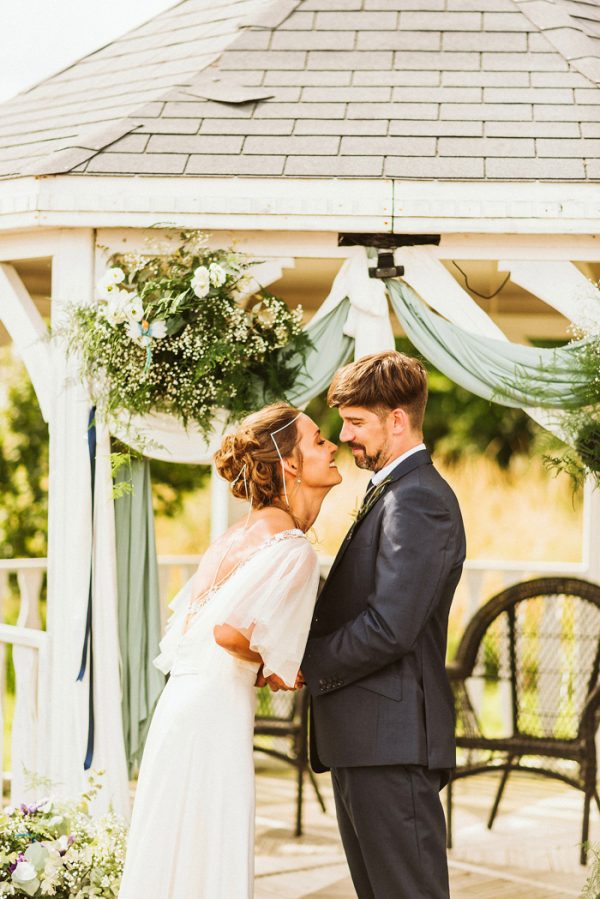 Polly and Chris first met each other at Burning Man Festival, so they found it fit to incorporate elements from their music festival origin story in their UK wedding. The couple's wedding weekend at Osea Island started off with a romantic waterfront ceremony, followed by a traditional reception and an afterparty featuring three DJs that ran until 6 AM! Polly is a graphic and fashion designer, so she designed many of the wedding's details such as the florals, her bridesmaids' dresses, and her own wedding dress and festival-inspired evening attire. Sachin Khona Photographer and videographer Max Thurlow captured every detail of this couple's wedding, including their guests' fabulous afterparty attire!
The Couple:
Polly and Chris
The Wedding:
Osea Island, Essex, England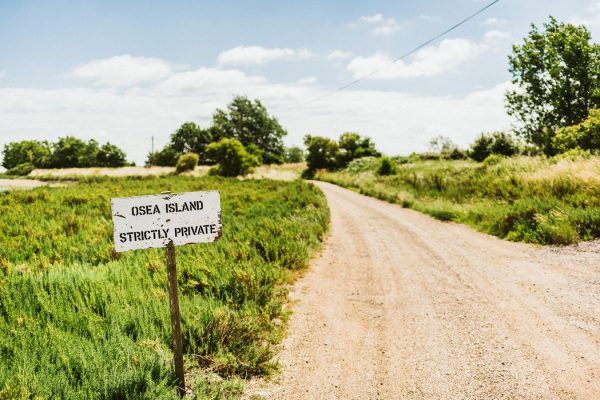 Because all the guests could stay on the island for the whole weekend, we could party through the night and have a pool party the next day. We could do what we wanted and make as much noise without bothering anyone. There's something so magical about being on a tidal island… knowing you can't get on and off for a few hours a day is exciting.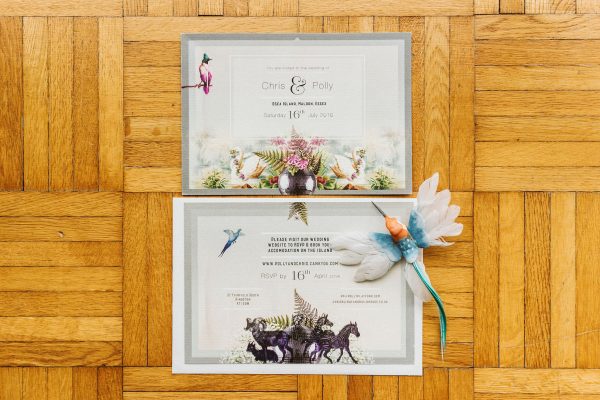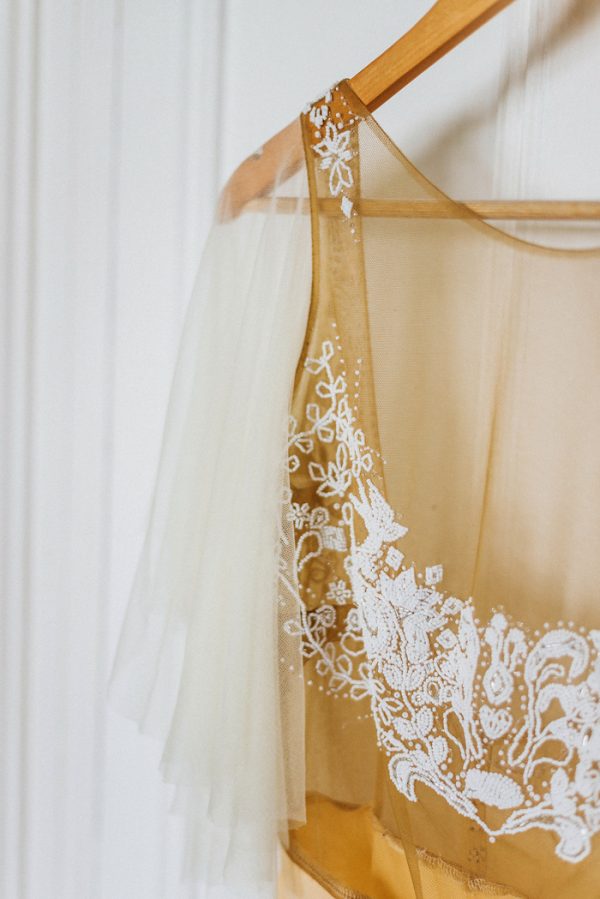 I'm a professional designer so I really went to town and designed as much as I could. I designed my wedding dress and the bridesmaid dresses and I designed and made the whole of my evening outfit (except the leggings and shoes). I designed and created all the graphics, the flowers, hair and bridesmaid accessories, bouquets, table decorations, and the cake decorations.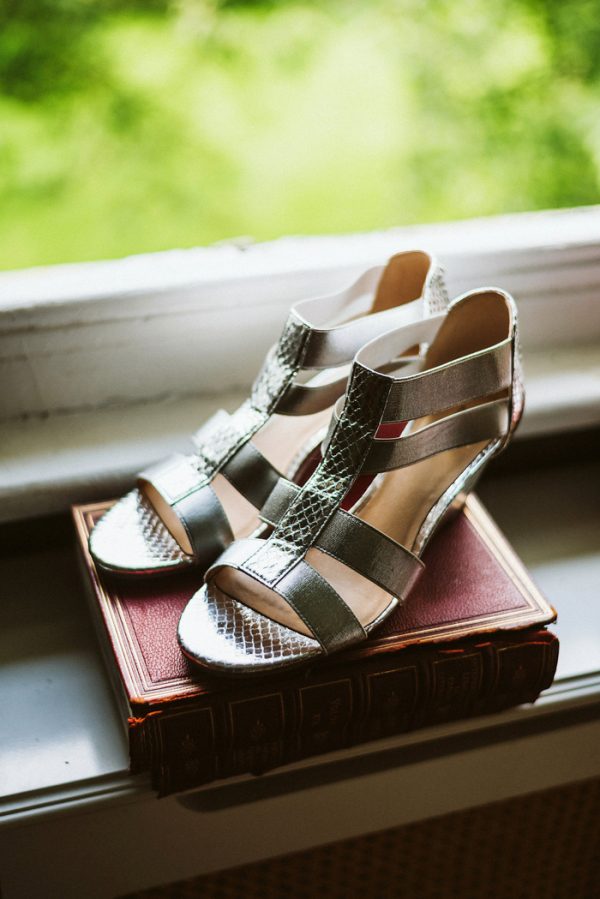 My very talented friend made the wedding dress and bridesmaid dresses for me from my designs (taken influence from other wedding dresses on the market). I created the beading design template on the computer, I drew our animals that represented us 3 in there, Swift, mole and hedgehog (Chris' 10 year old son had chosen them) with our initials P & C and other meaningful illustrations.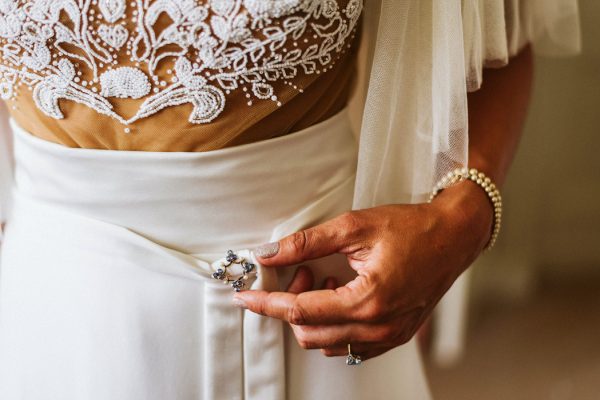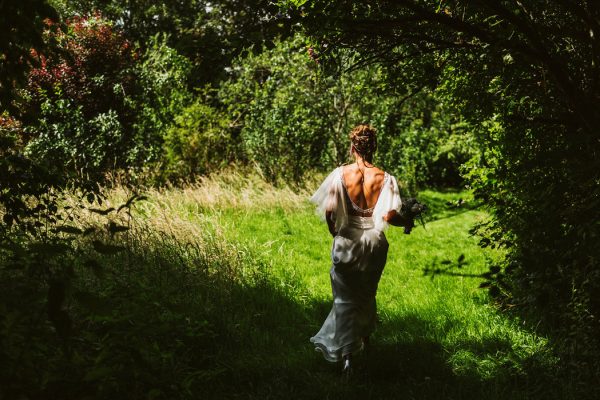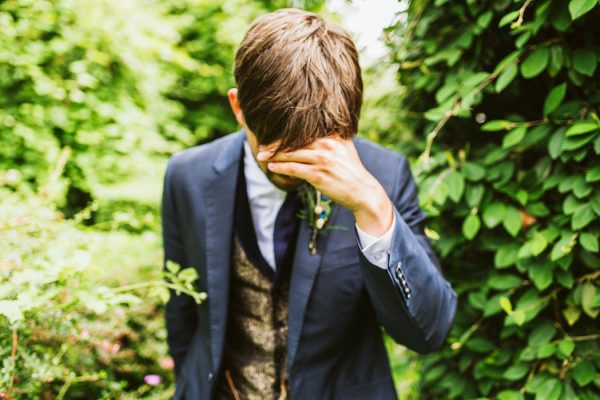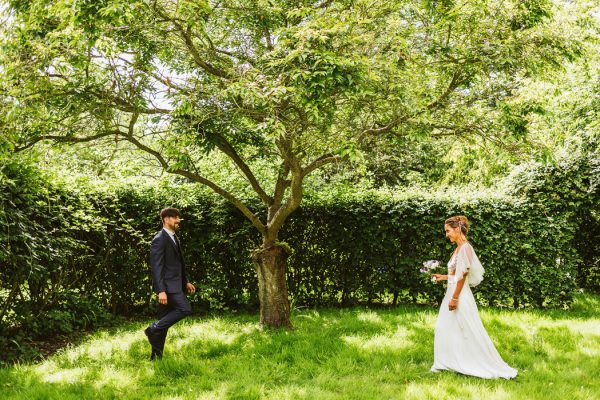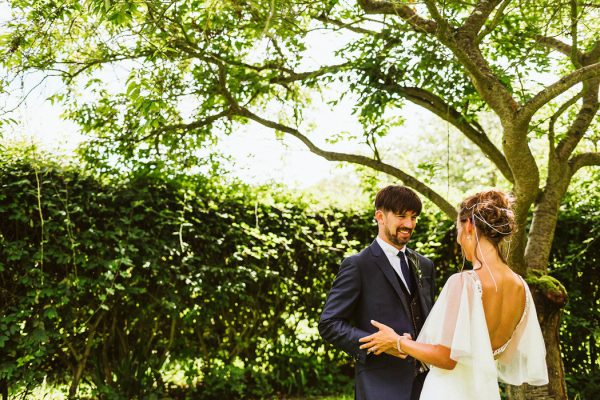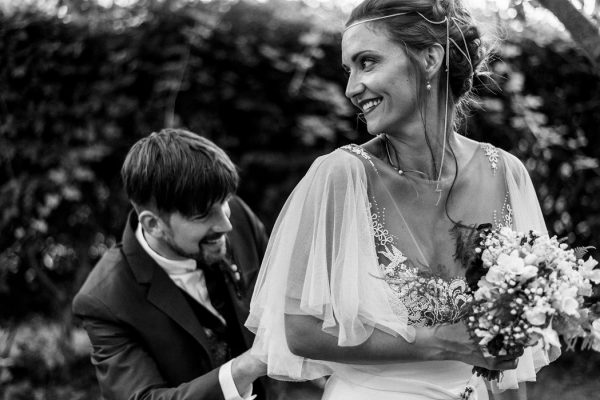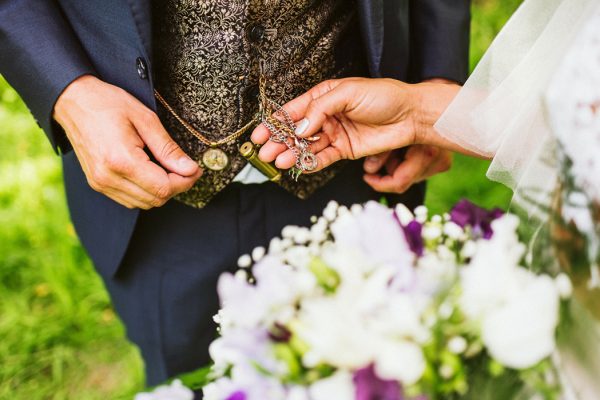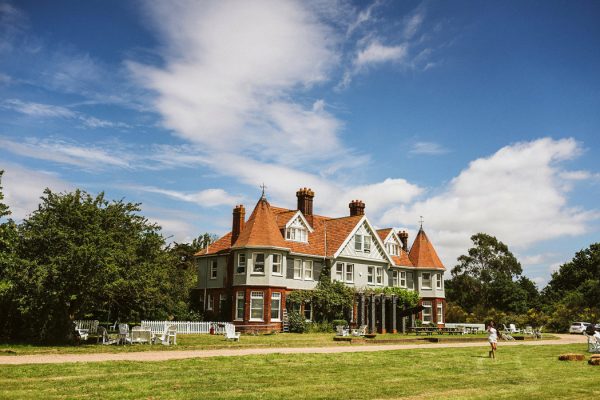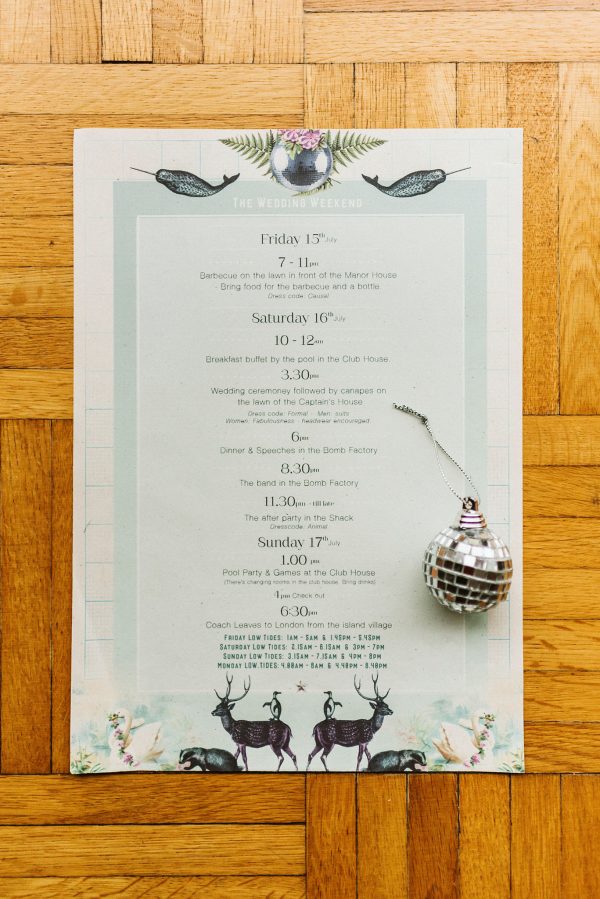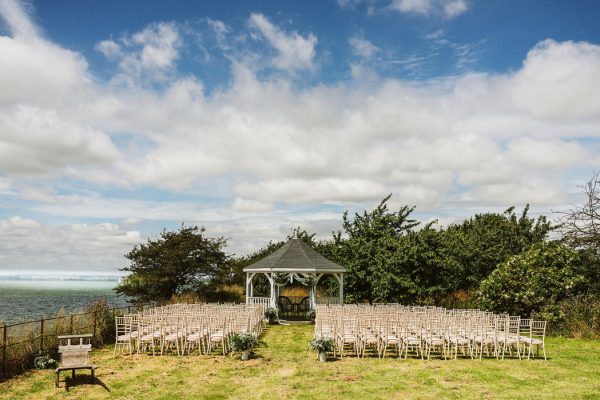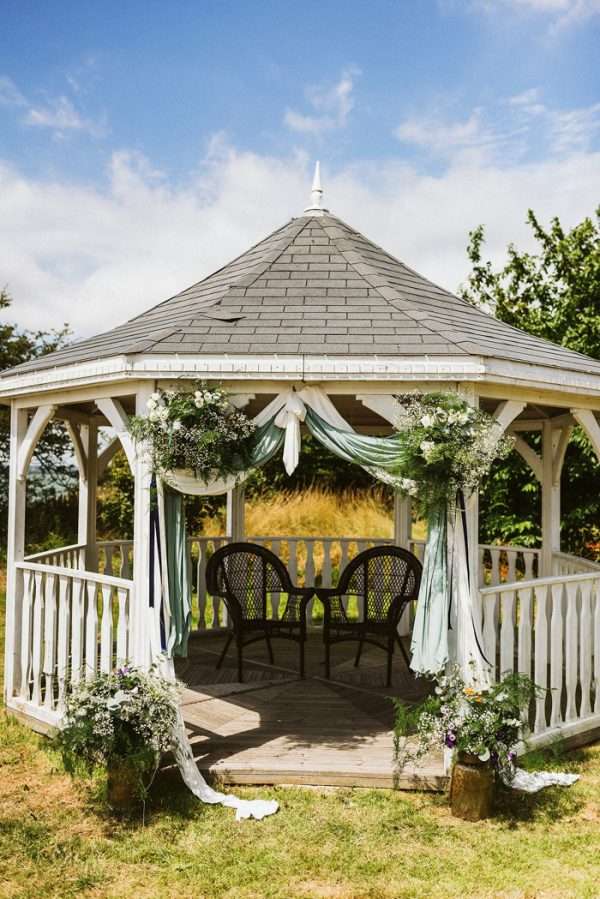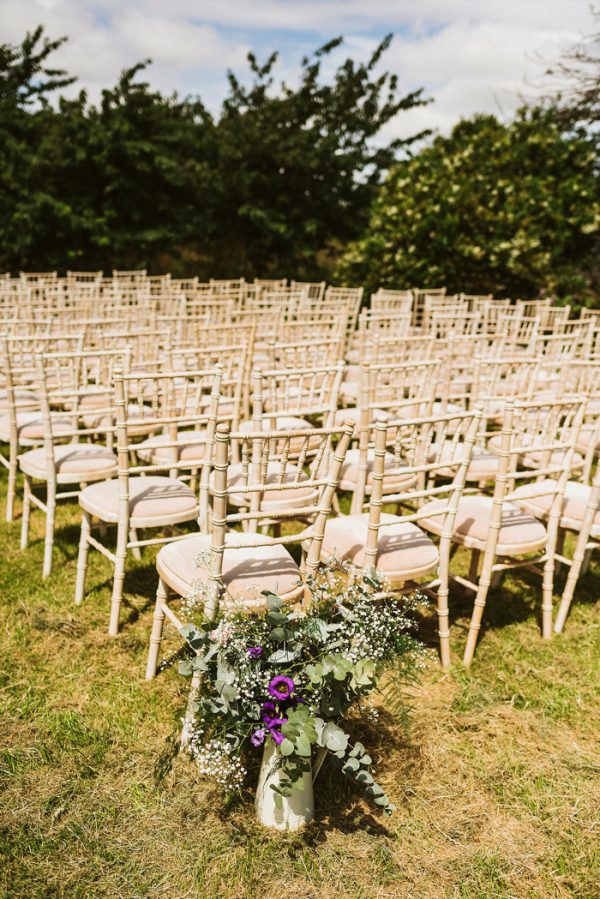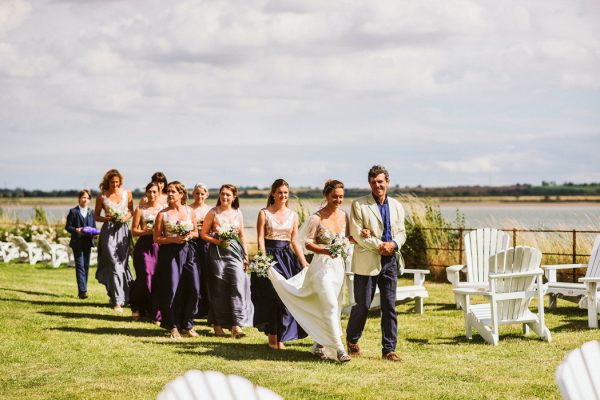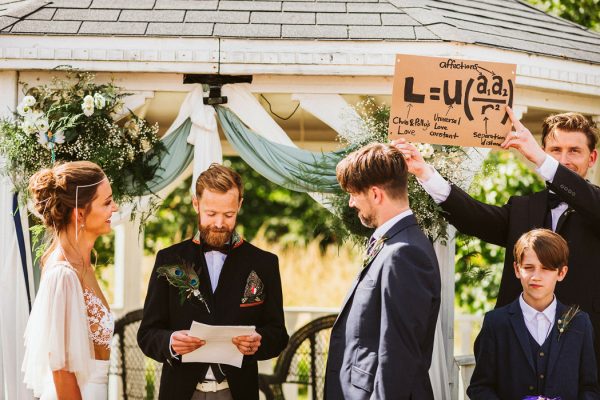 Rob, the best man who conducted our ceremony adapted the lyrics to Wonderful Tonight by Eric Clapton and had the congregation sing along. Chris had conducted Rob and Laura's wedding ceremony 3 years back at Burning Man festival by skydiving in dressed as a shaman. Chris and I had got together there that year too so there was plenty of historical significance.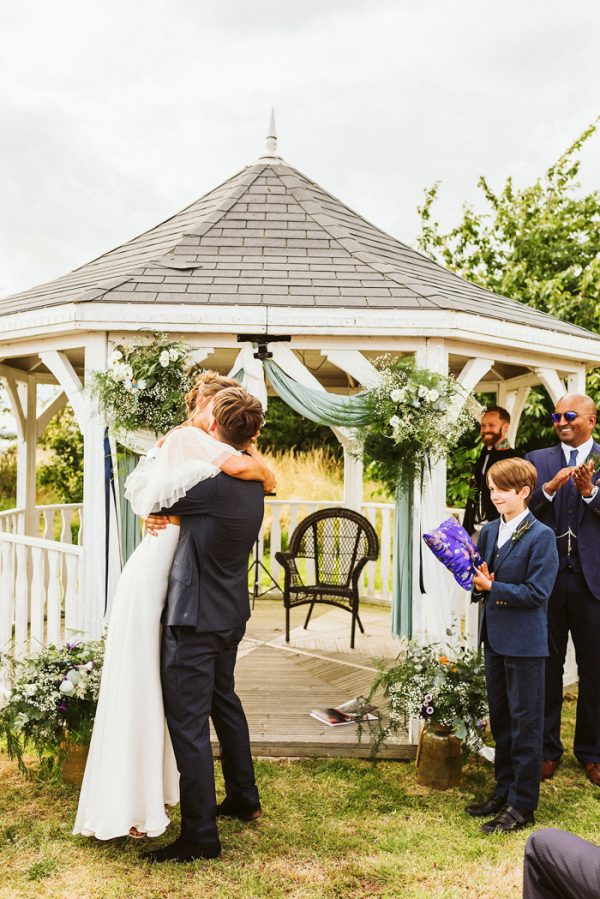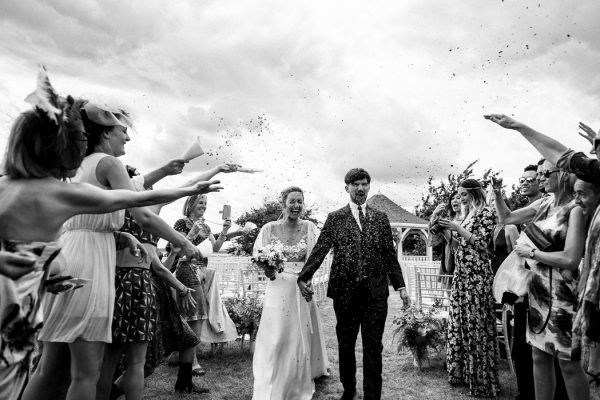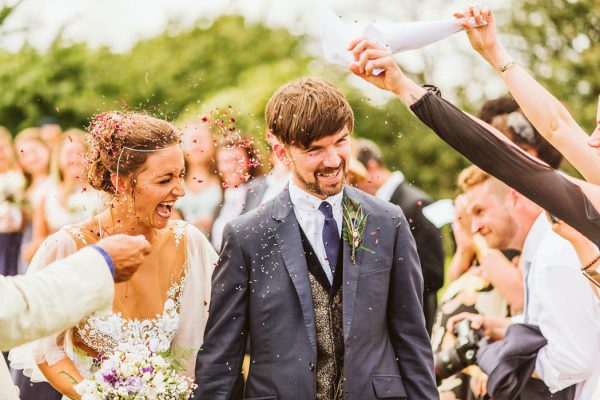 Our wedding colors were navy, purple, silver, grey with some teal. They're my fav colours at the moment… I've used them on the walls of my house we've been decorating and I love them. We had each bridemaid's skirts in the 3 colours and the tablecloths and candles.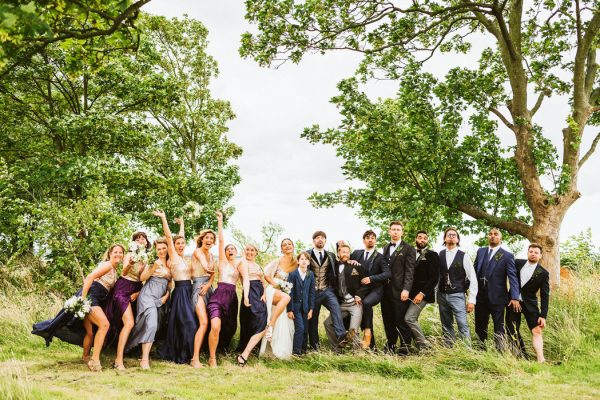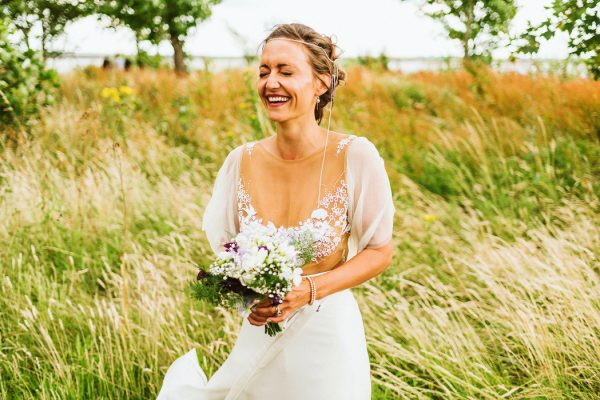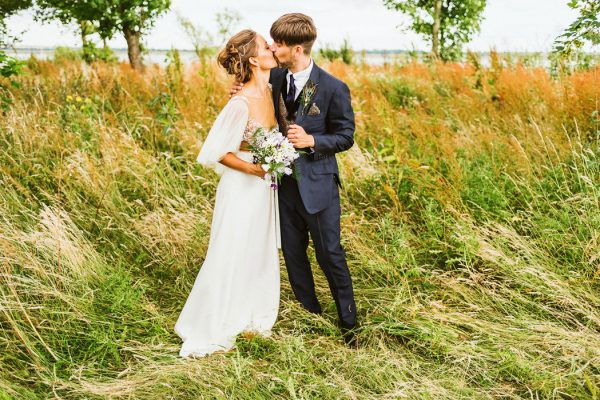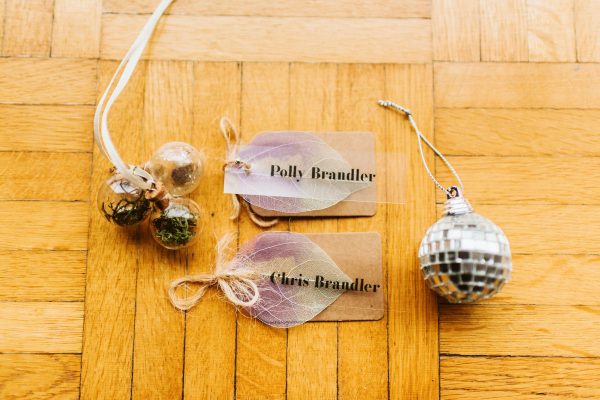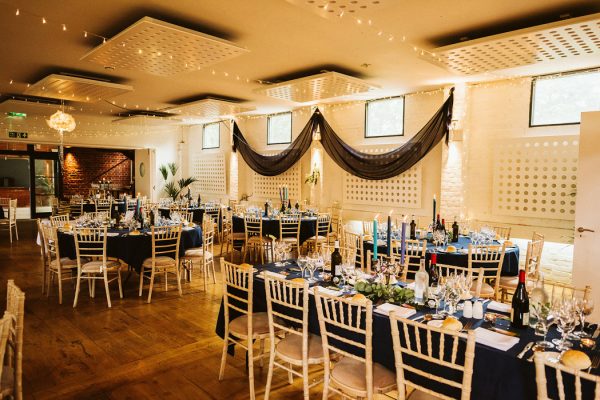 I'm a graphic designer and have been creating wedding graphics for other weddings for years so I had a strong Idea for my wedding from the start and my husband trusts my style choices completely…. thank God. I've got a great collection of vintage graphic illustrations I'd wanted to use.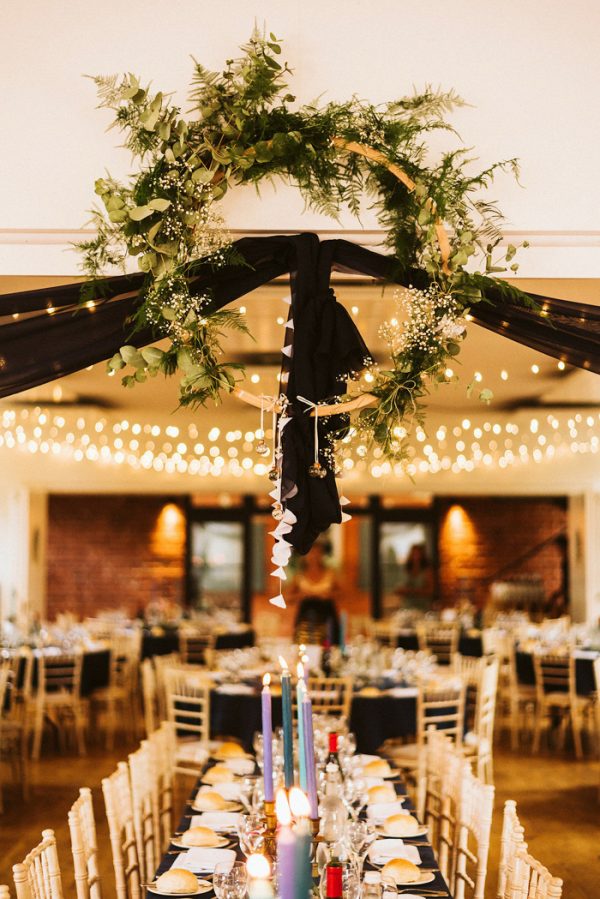 I didn't want a classic white wedding. I wanted it to be bright and magical with an animals theme. Each table had a picture of an animal rather than a number or name. We all dressed up as animals from midnight onwards for the party in the shack.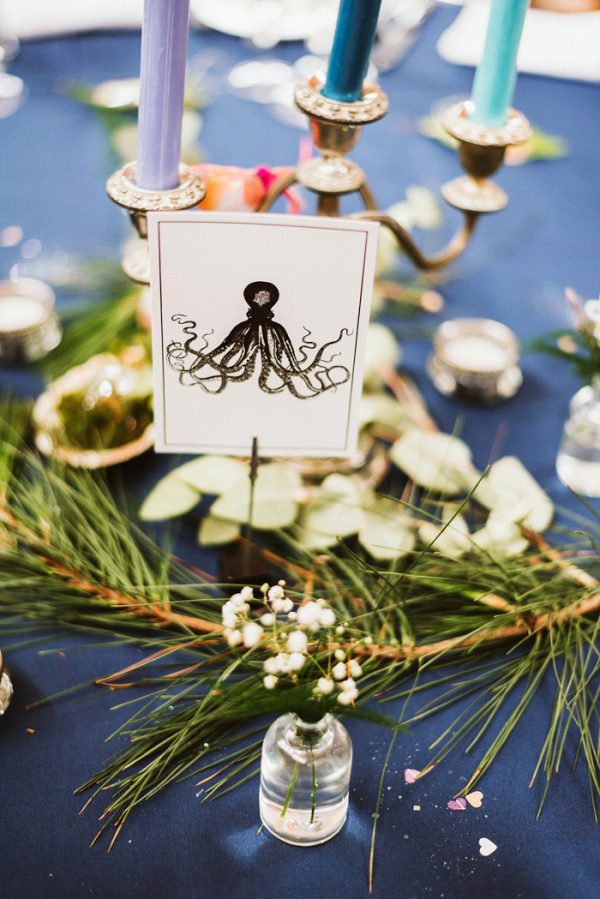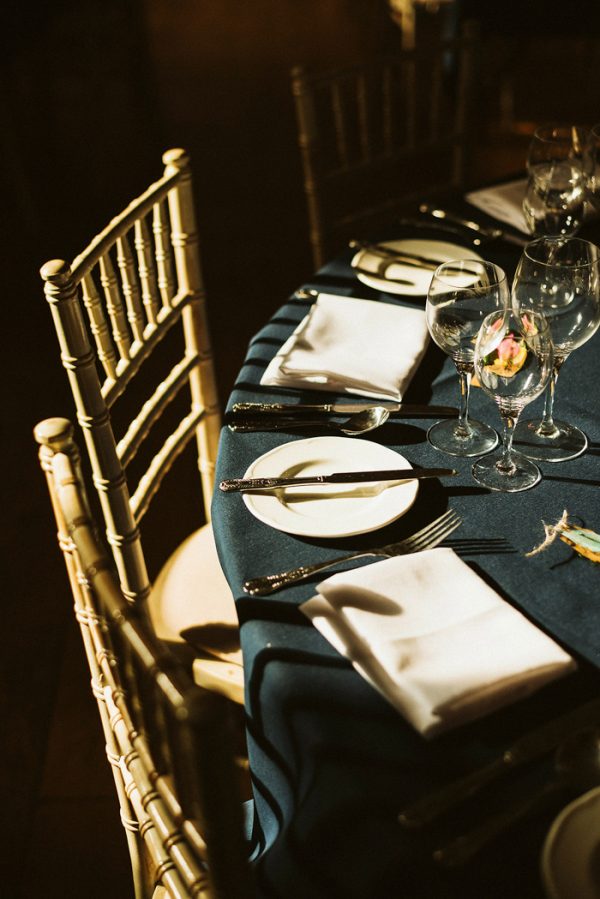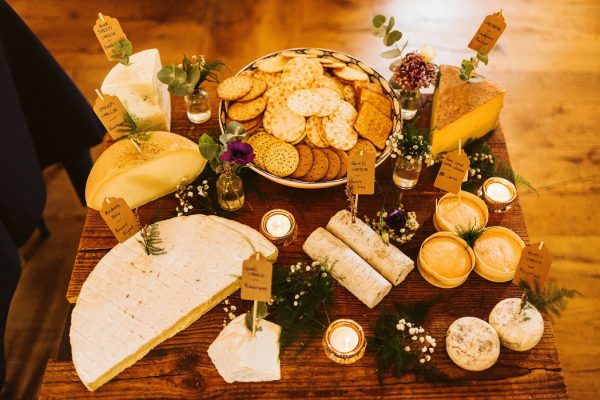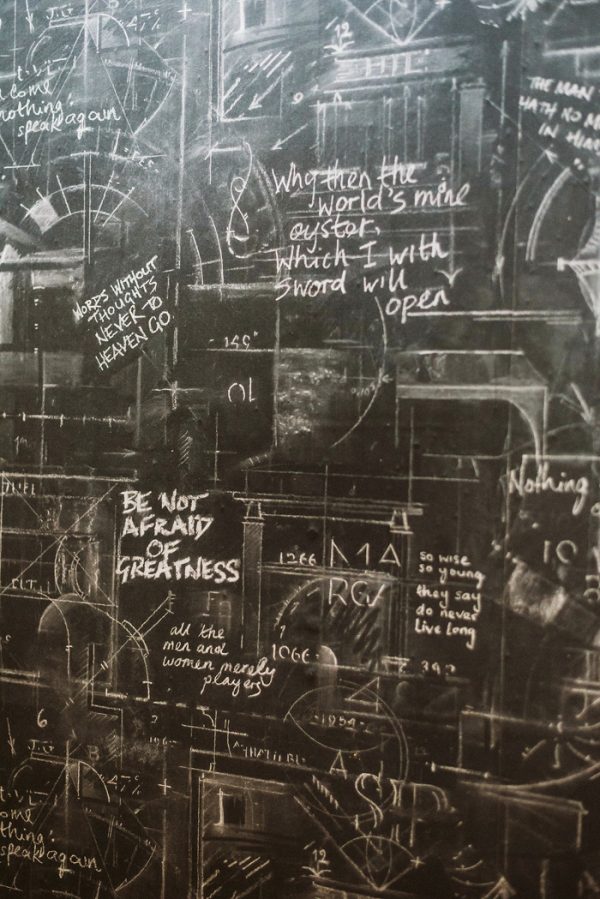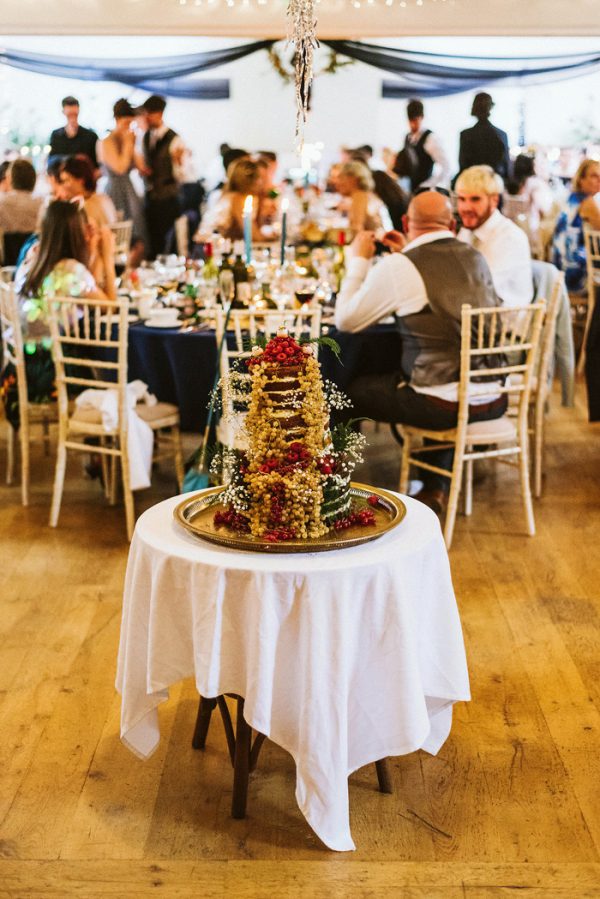 Processional: Tema by Mozart
Recessional: My Baby Just Cares For Me by Nina Simone & Imagine by John Lennon
First Dance: Ain't Nobody by Chaka Khan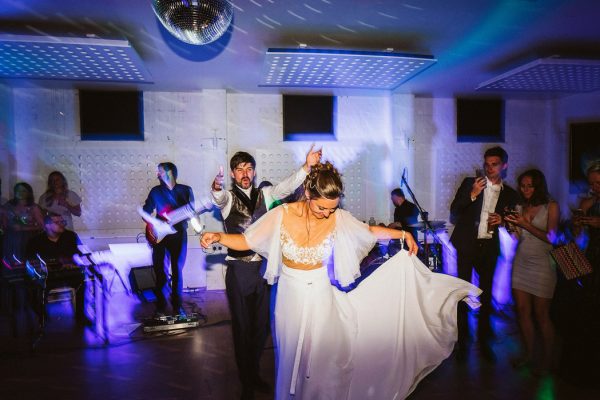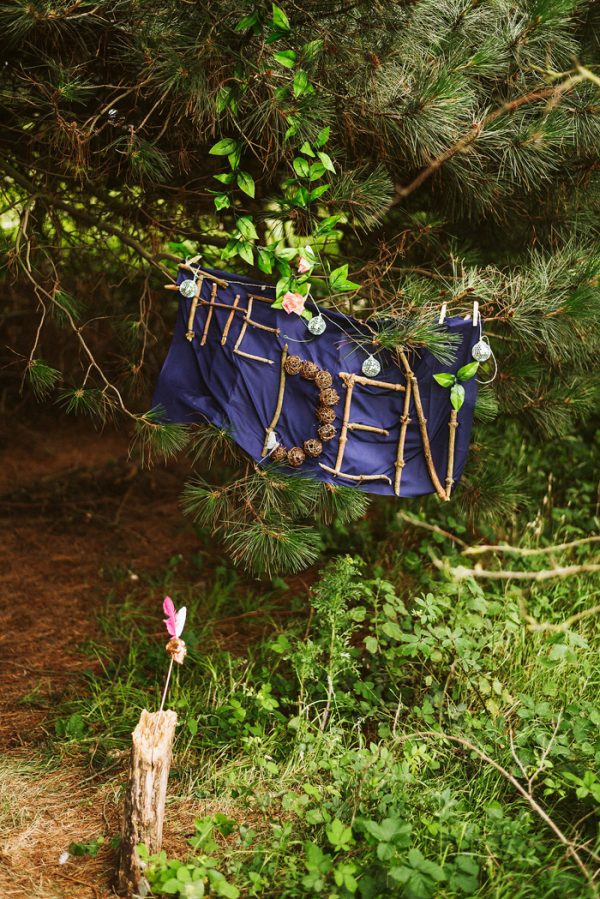 We didn't give out wedding favours. I think they're often tacky. We spent that money on building a den under 3 massive pine trees in the woods with a giant hammock that could accommodate 15 people. One of my bridesmaids had amassed a collection of photos of Chris and I from the day we got together to more recent photos. It was beautifully decorated with a giant disco ball up in the trees and the pine cones were sprayed gold. There was also a cuddle puddle… a paddling pool full of cuddly toys and pillows to lay in.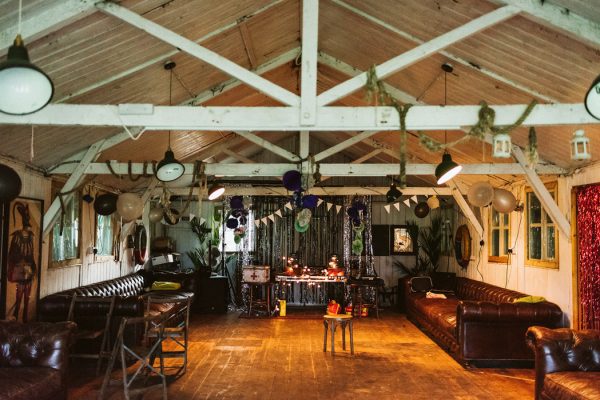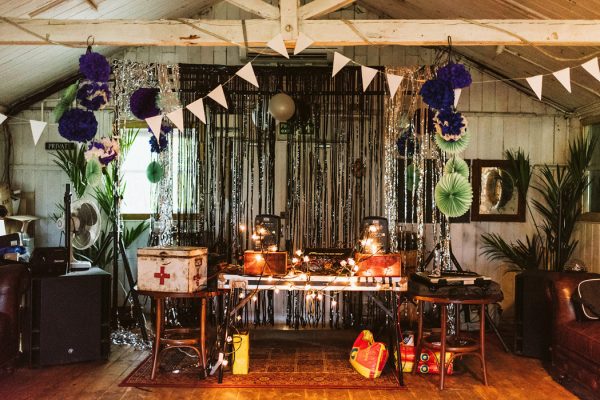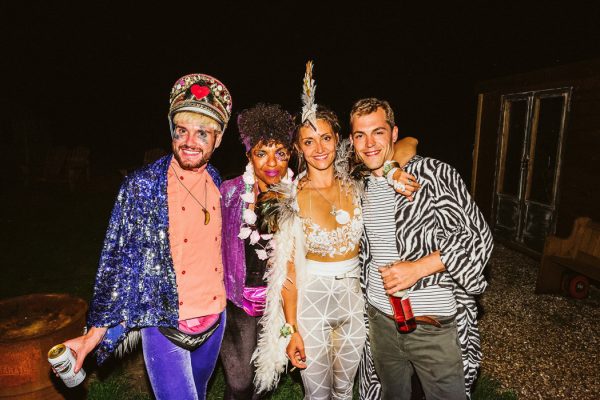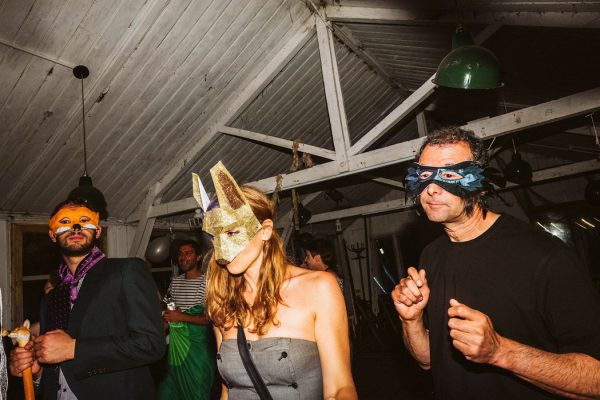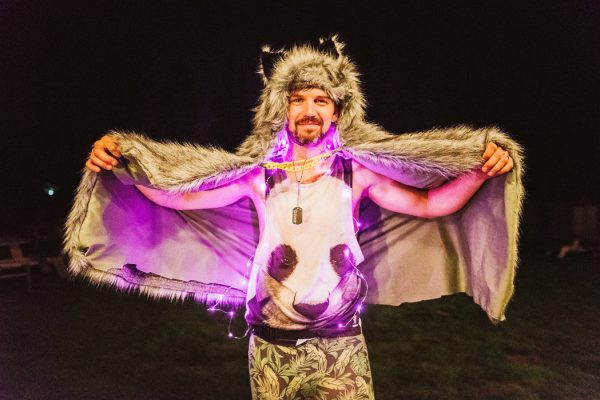 I made my evening outfit. I was a white bird. I made a feather cape and a mohican feather headdress, pearl and seashell necklace, a silver leather bum bag and I kept the top section of my wedding dress on and swapped the skirt for silver legging.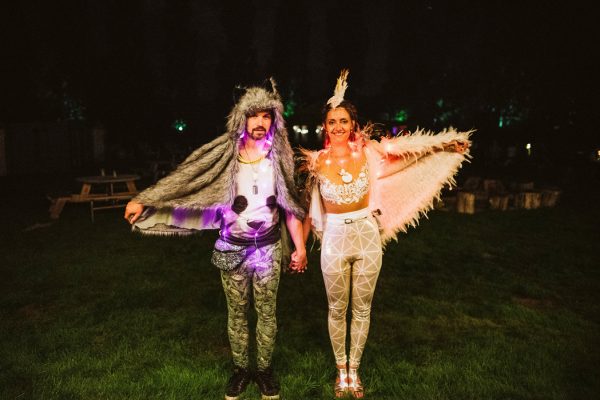 Congratulations to Polly and Chris on your nuptials, and a special thanks to Sachin Khona Photographer for sharing their wedding with us. Love the idea of a quirky wedding that shows off your personality? Then you'll love this offbeat Brooklyn Bridge Park wedding!