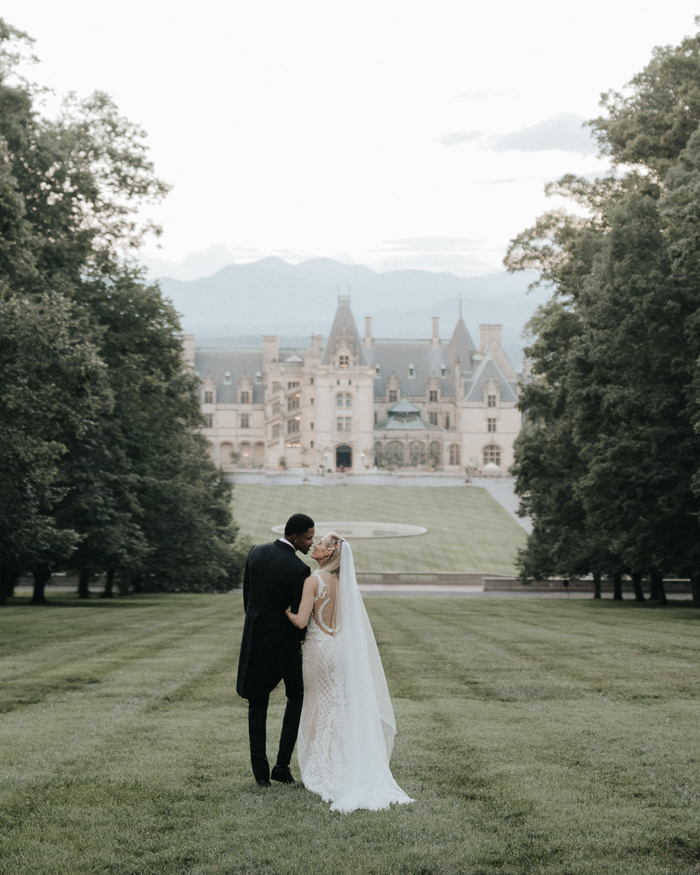 Samantha and Kent's Biltmore Estate wedding was the epitome of romance. This NBA star and his sweetheart said "I do" on the terrace before making their way to a large canopy tent to celebrate their nuptials. With art deco details and The Perfect 10 Band playing during the reception, you felt like you were transported back to the Roaring Twenties. With Samantha's clear cut decision making, Asheville Event Co. transformed her vision and made it come to life. All Bliss Photography and Pie and Mash Filmworks captured the day's romance and joyful moments.
The Couple:
Samantha and Kent
The Wedding:
Biltmore Estate, Asheville, North Carolina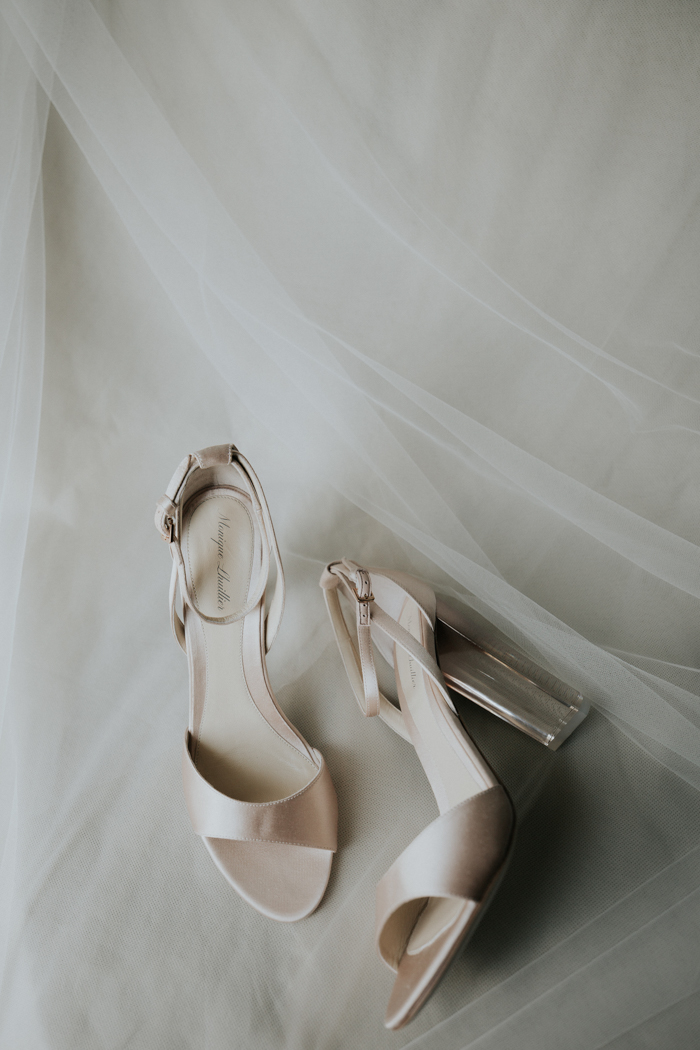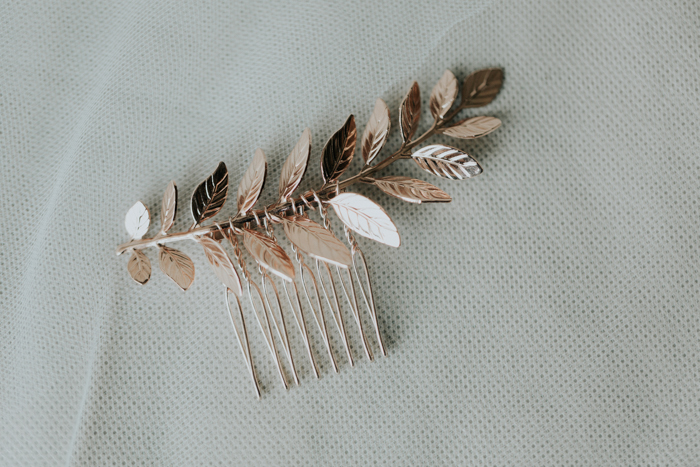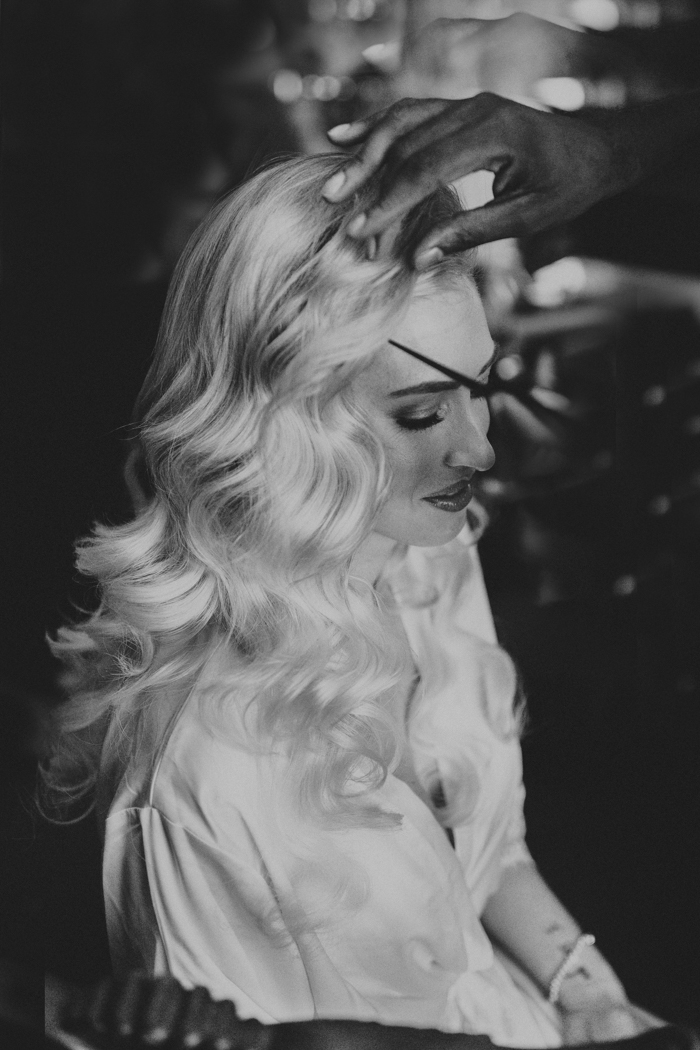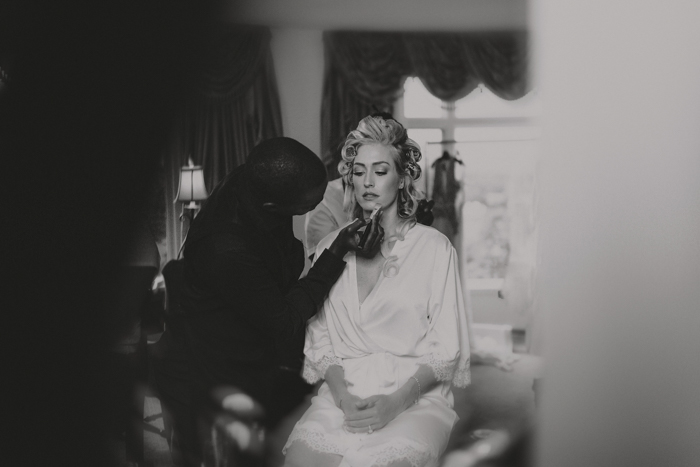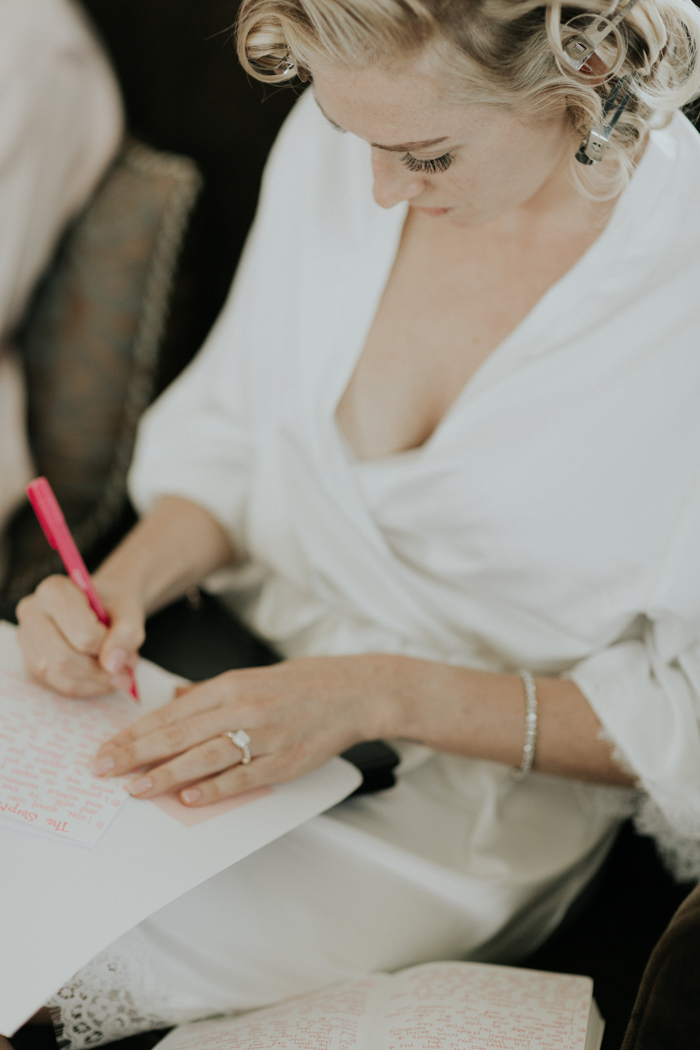 We decided to write our own vows. They ended up being very different from one another but they portrayed each of our personalities. For us it was a way to genuinely profess our love and commitment to one another in front of all our friends and family. By the end of our vows I don't think there was a dry eye in the place.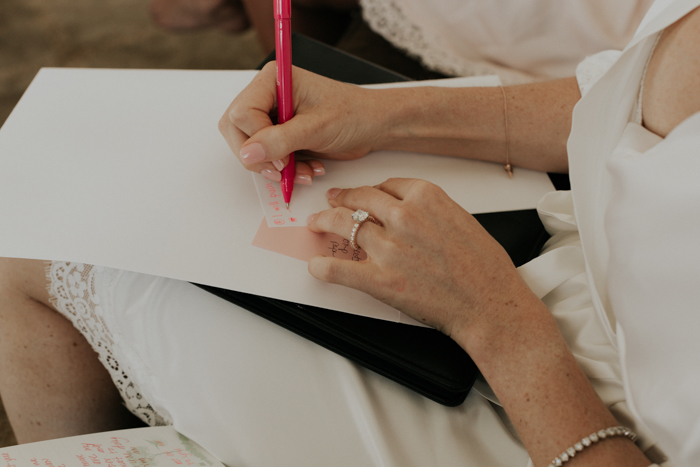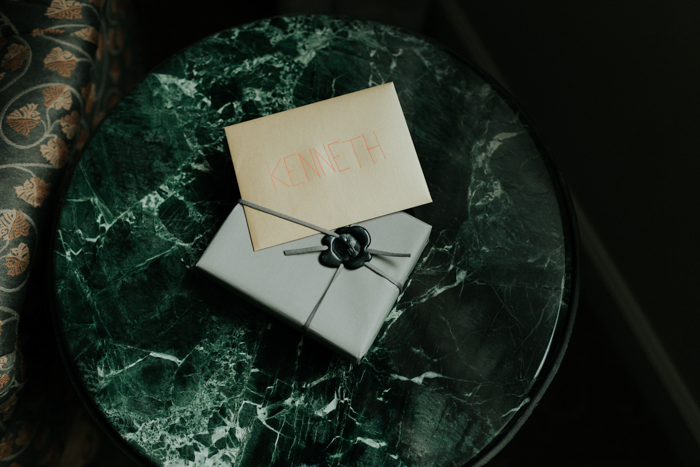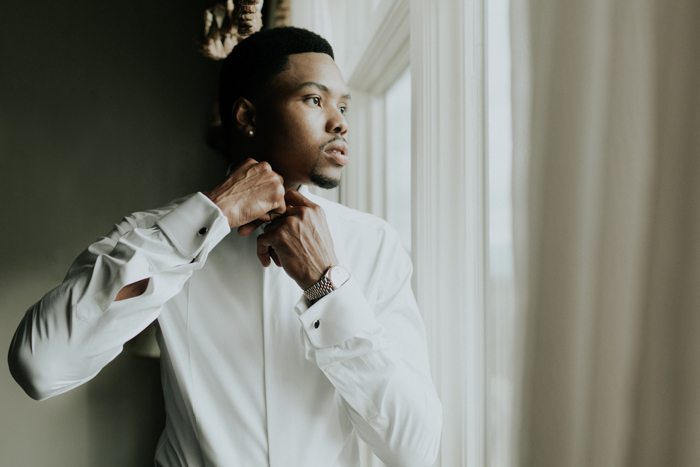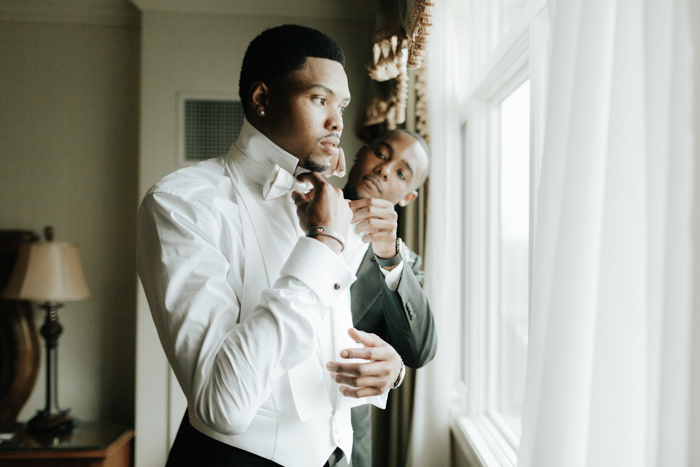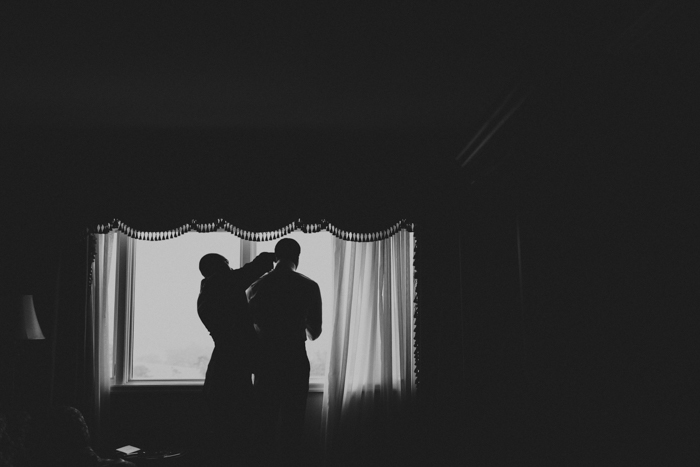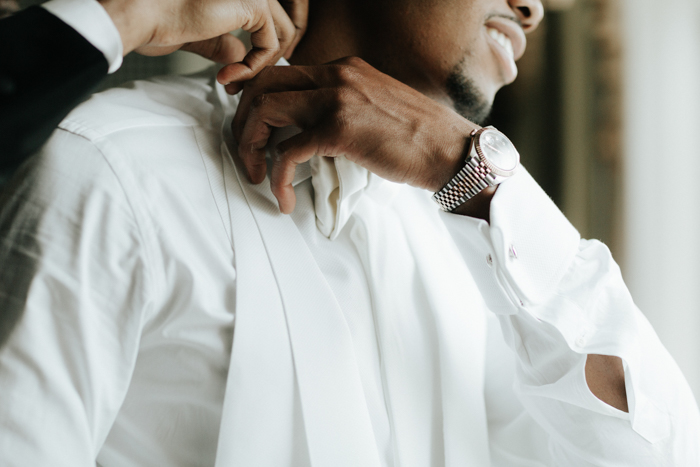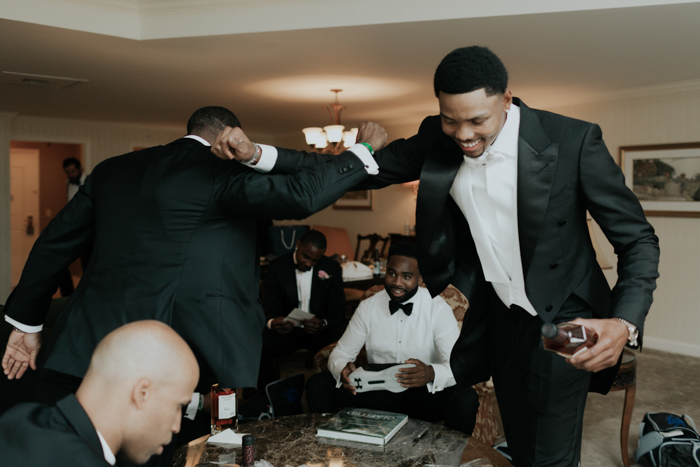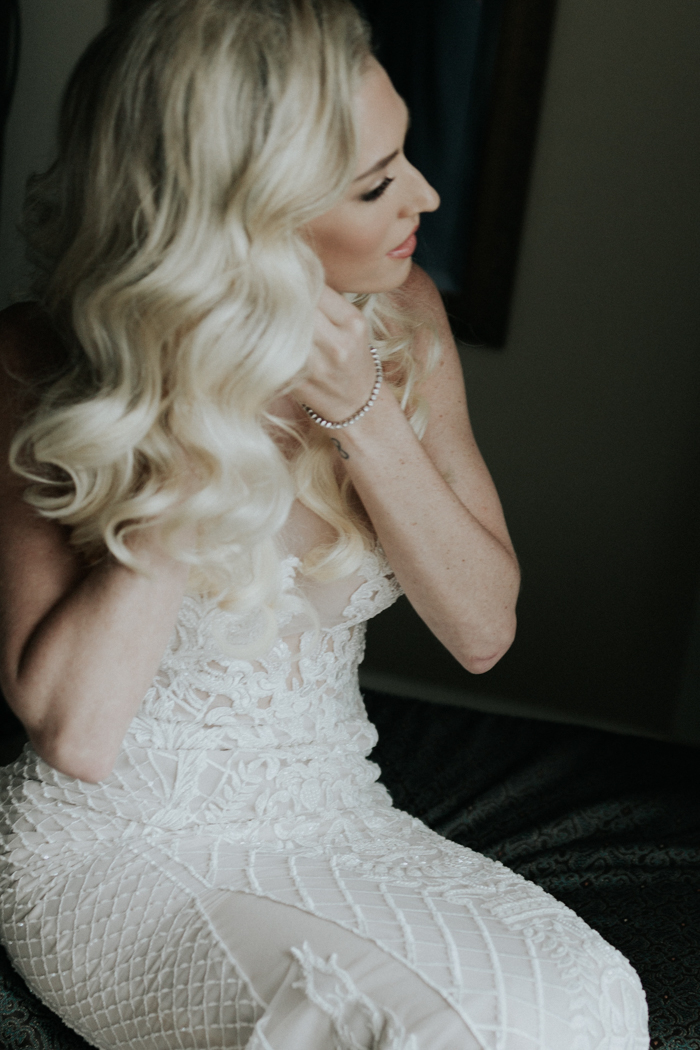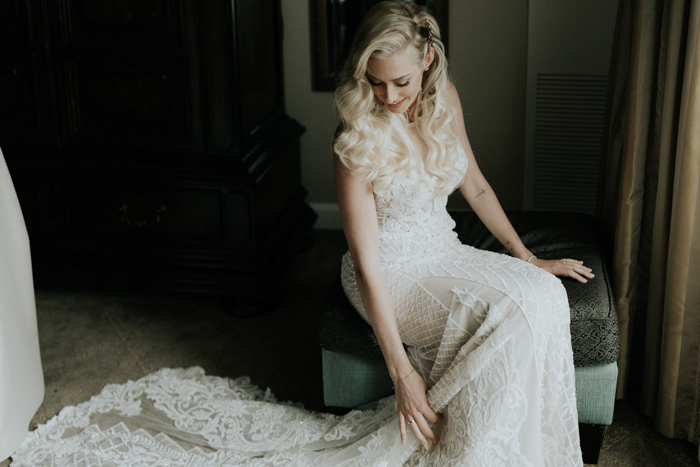 Making any decisions, small or large, were really easy for me because I had a clear and precise vision of how I wanted to wedding day to look and feel. I suggest brides hone in on the vibe they want for their wedding before making any decisions. This will help with having any seconds thoughts or uncertainty as you go through the wedding planning process.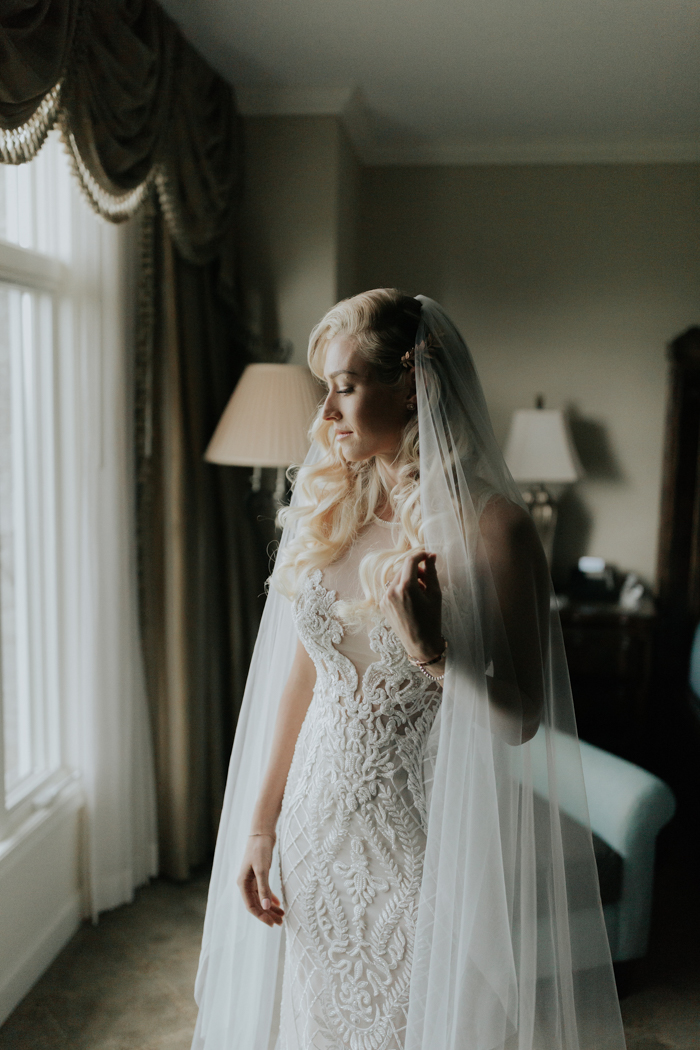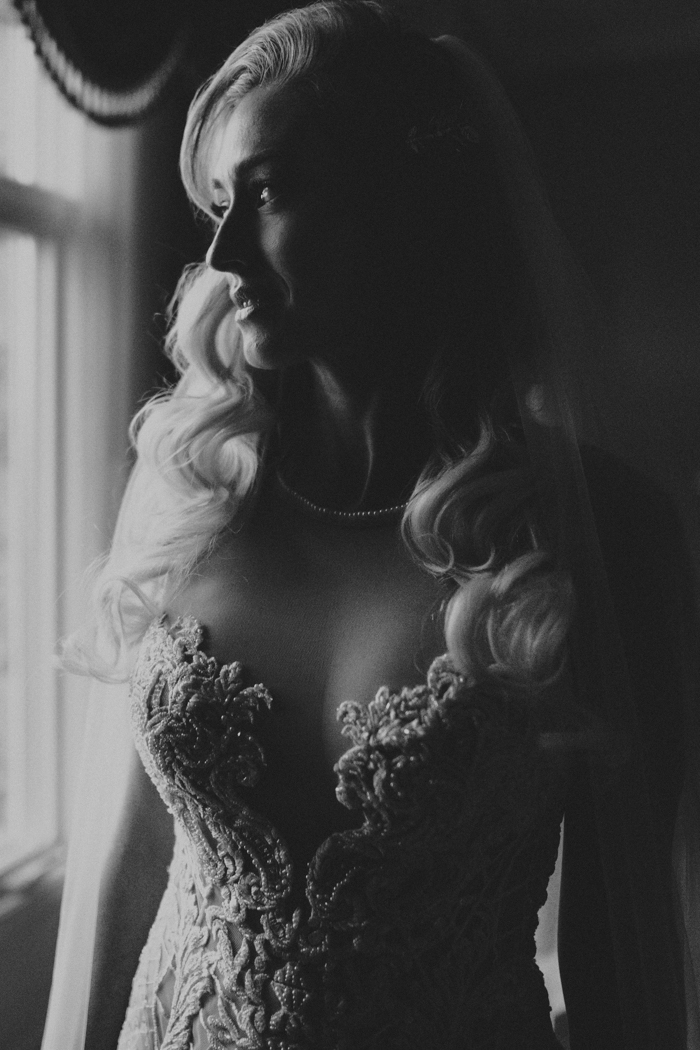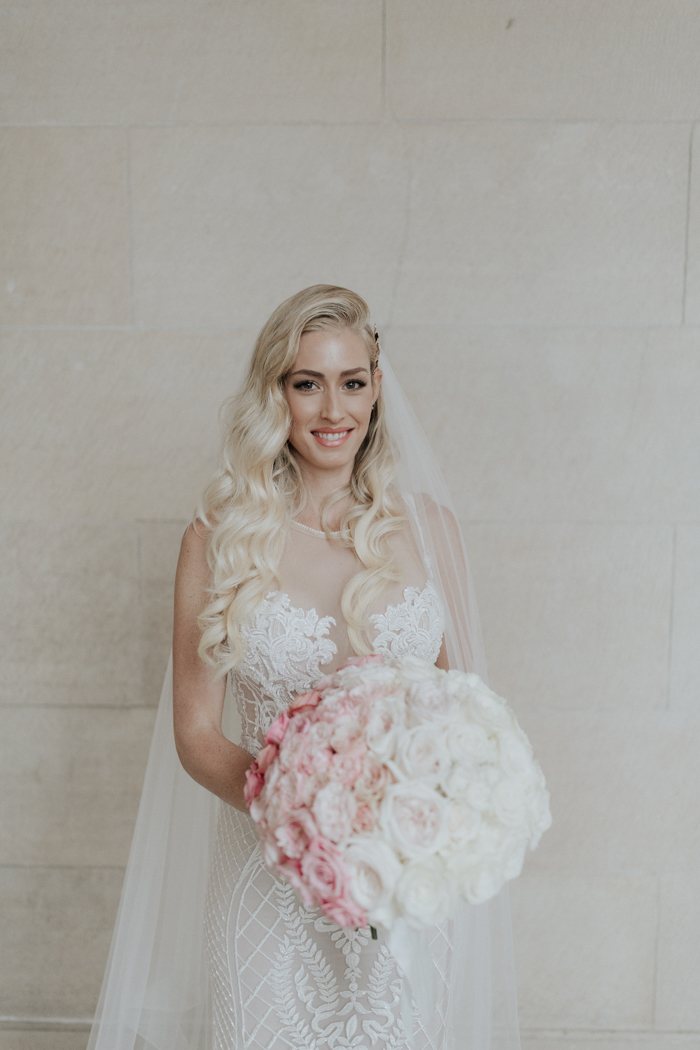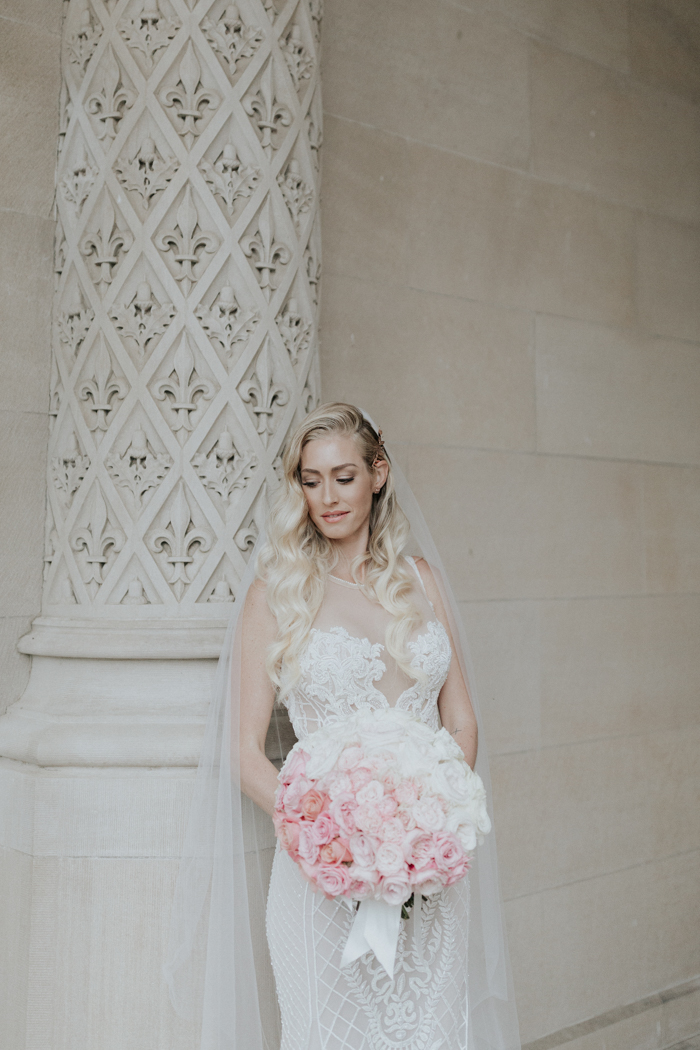 I also suggest that you check off as many items on your to-do list as soon as possible. Even if that means overloading yourself with a bunch of work because it will pay of in the end. You want to enter the week before your wedding as calm and relaxed as possible so you can focus on the most important thing…getting married!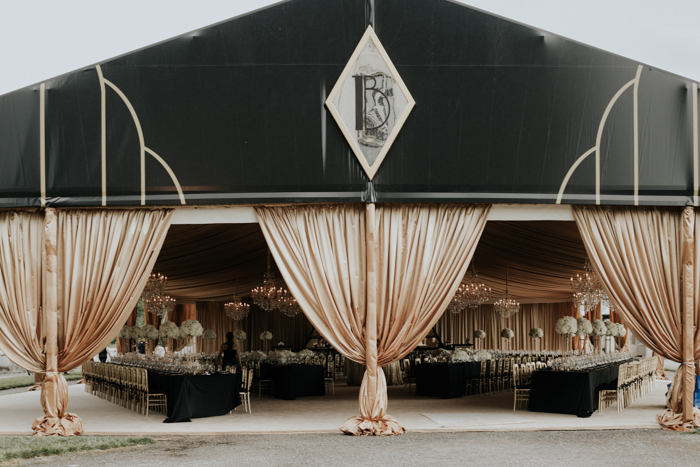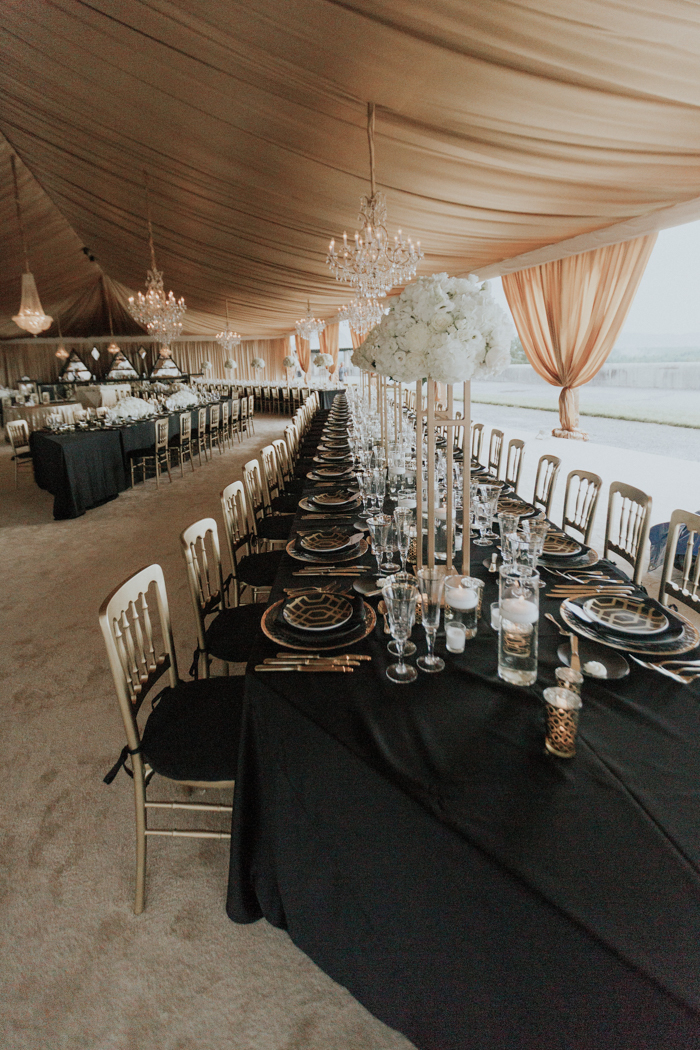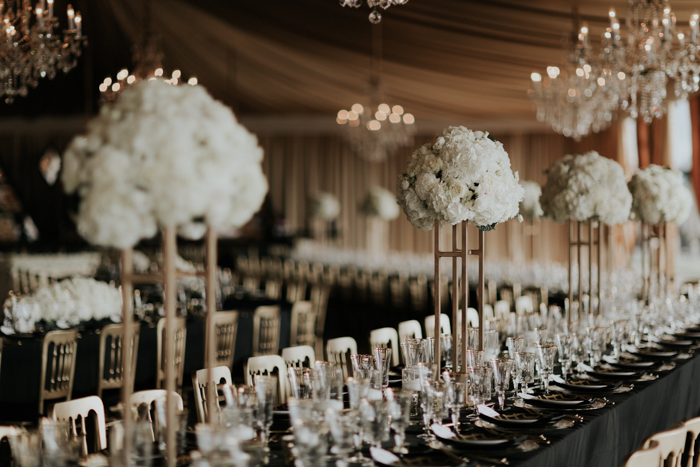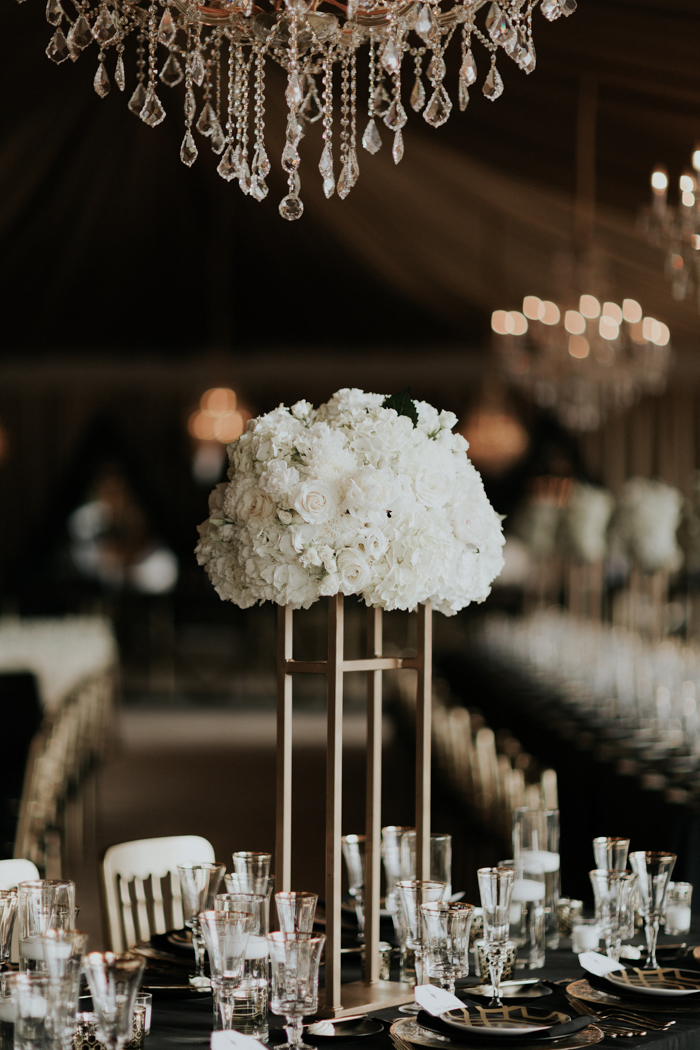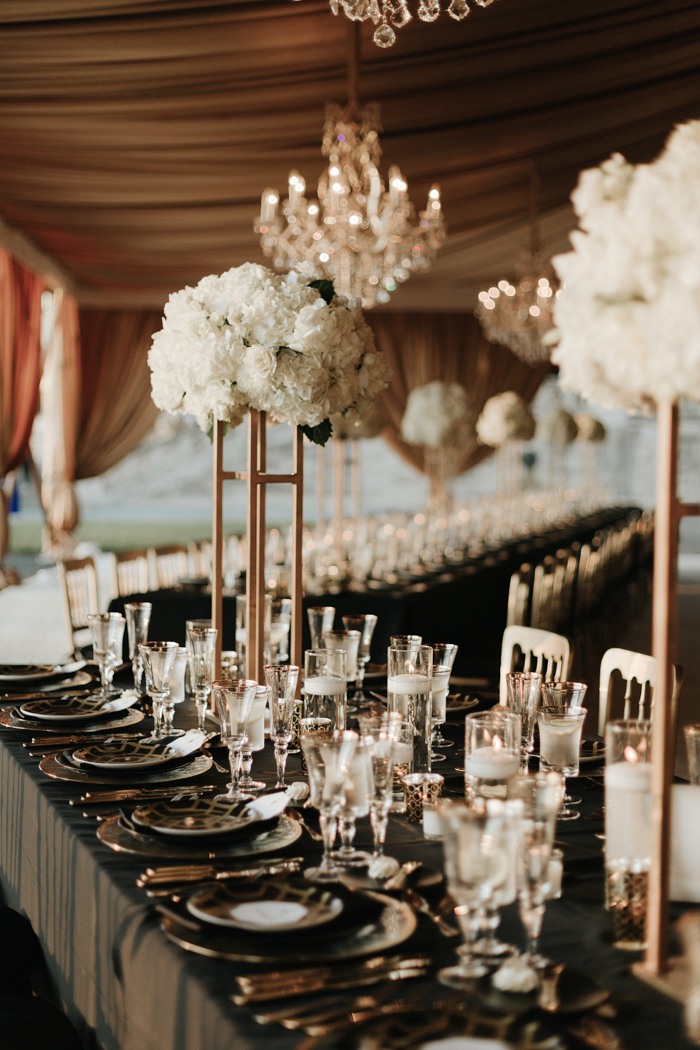 Kent and I are both old souls and we love doing things out of the ordinary. We also have this fascination with the 1920s era, to us it is a time that was very sophisticated, glamorous, and proper but edgy at the same time. So our design and style was Art Deco inspired, we wanted it to feel like a blast from the past. While that was the main focus for design, I also wanted it to feel very romantic so that is where the light colored flowers, huge crystal chandeliers and high ceiling tent comes in. We wanted our guests to feel like they escaped their crazy, hectic lives and entered a magical night of love.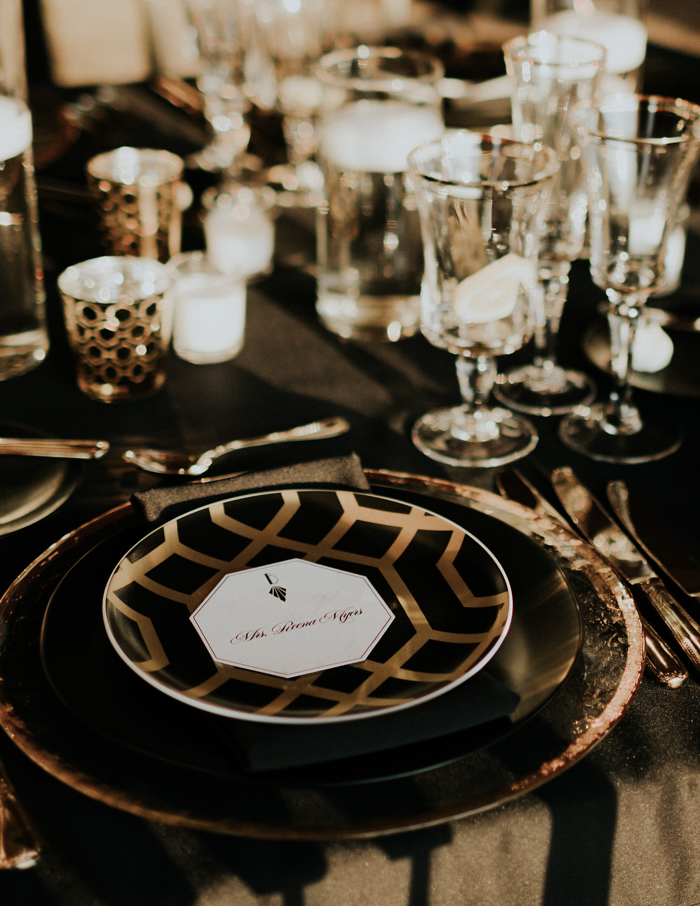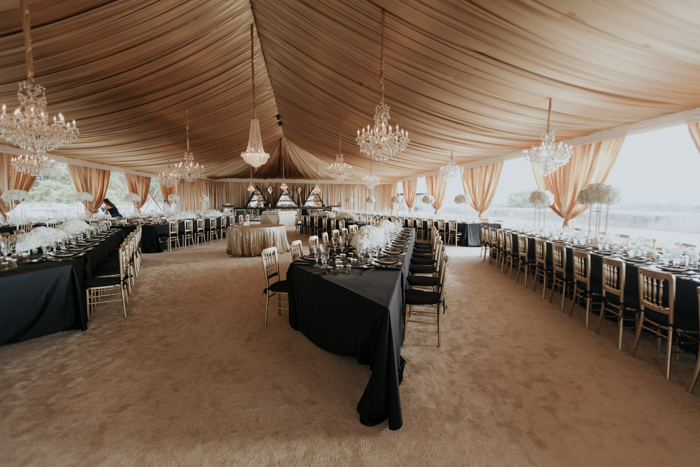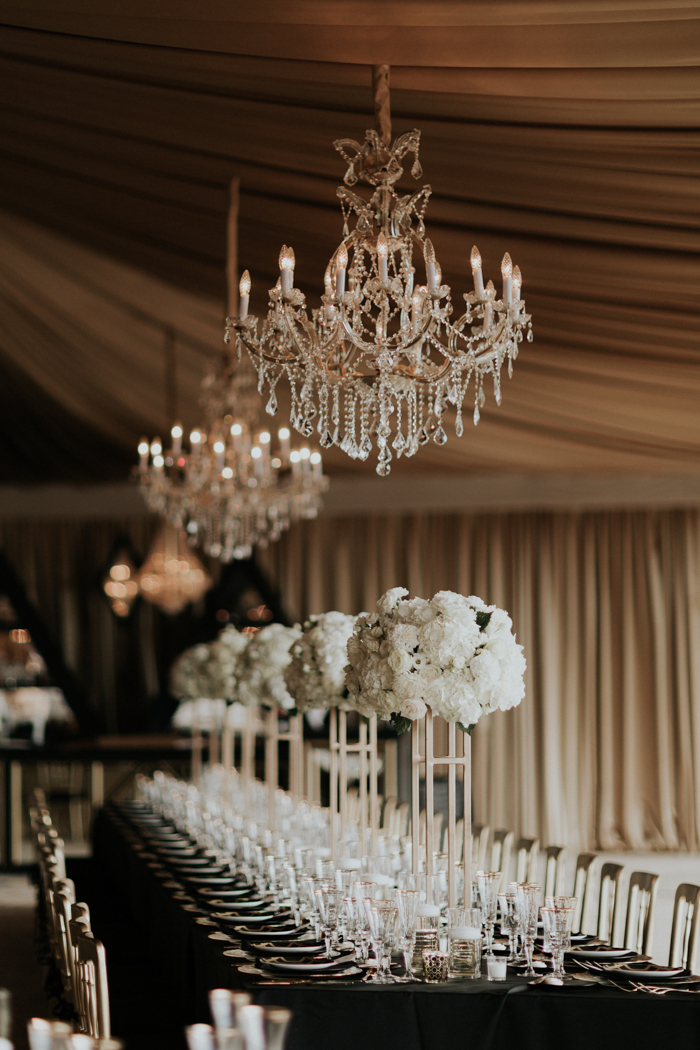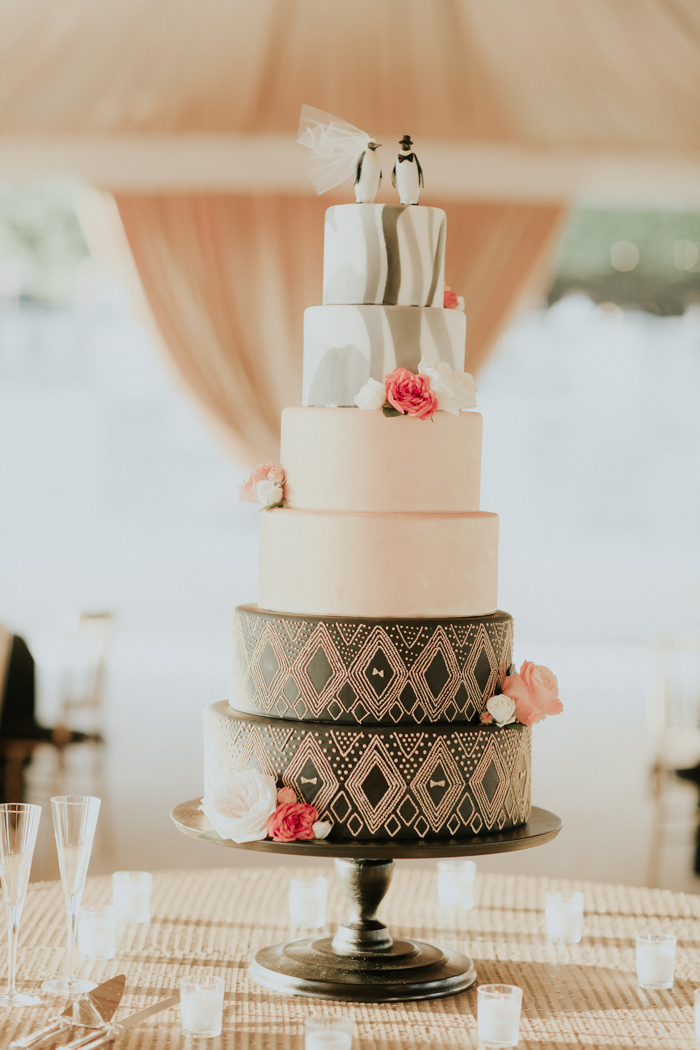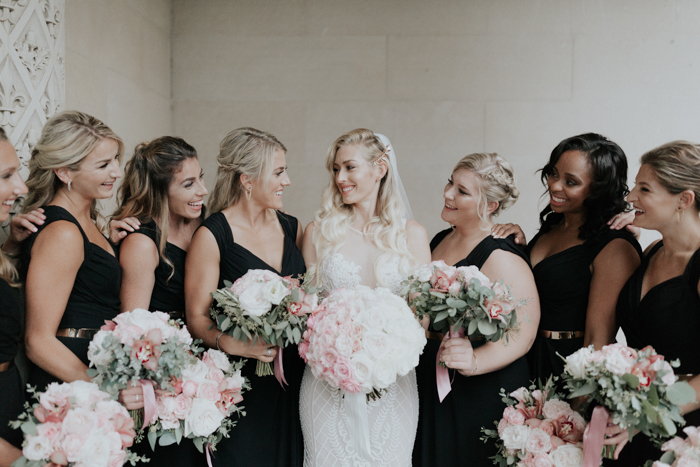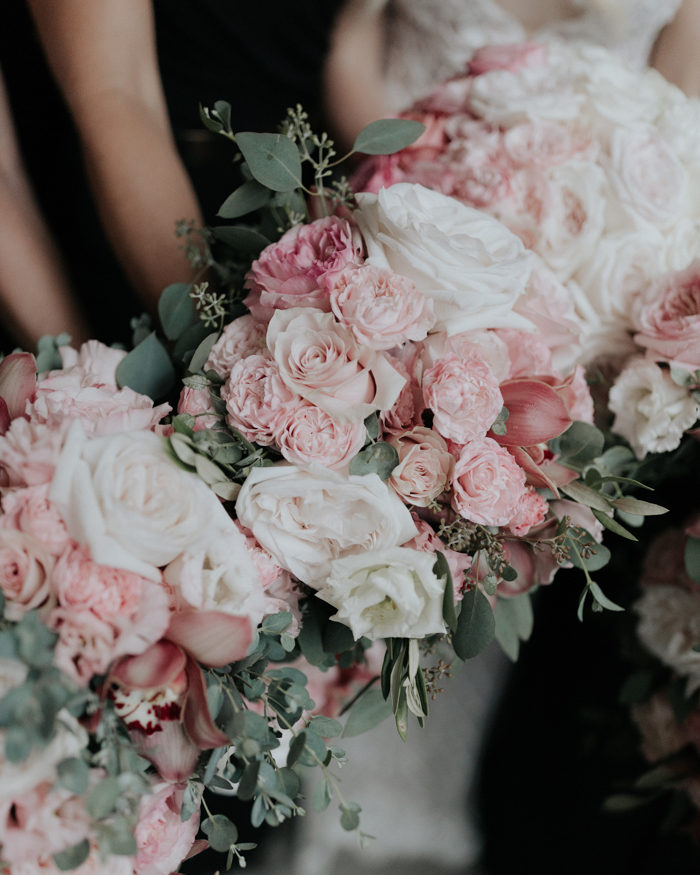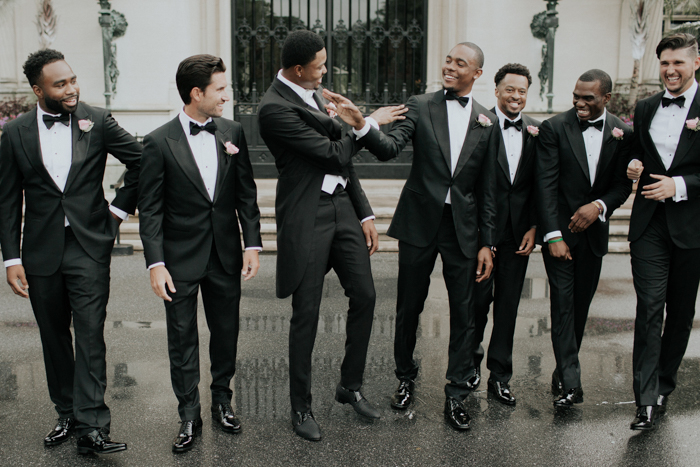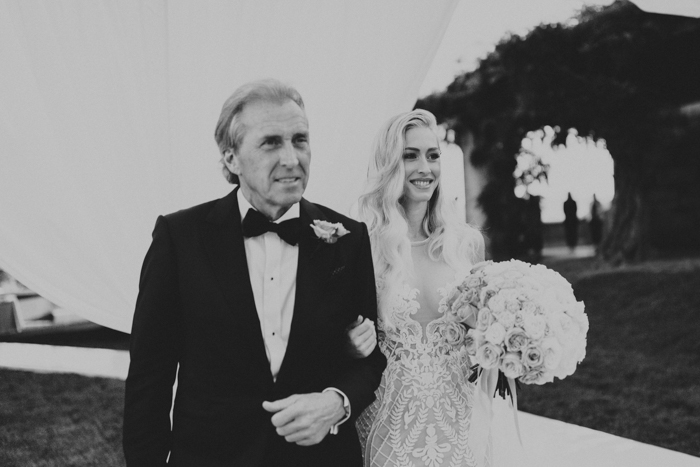 The most memorable part of the day was definitely the moment I was walking down the aisle. Despite all the people there watching us, all I saw was Kent's huge smile as he was trying to hold back his tears. I will never forget the emotions I felt during that moment.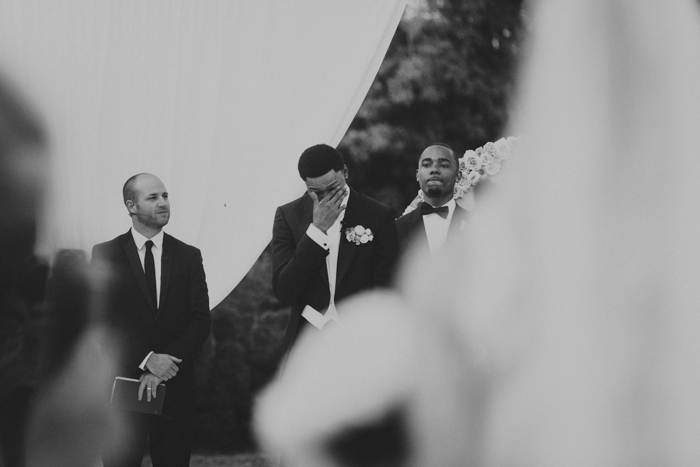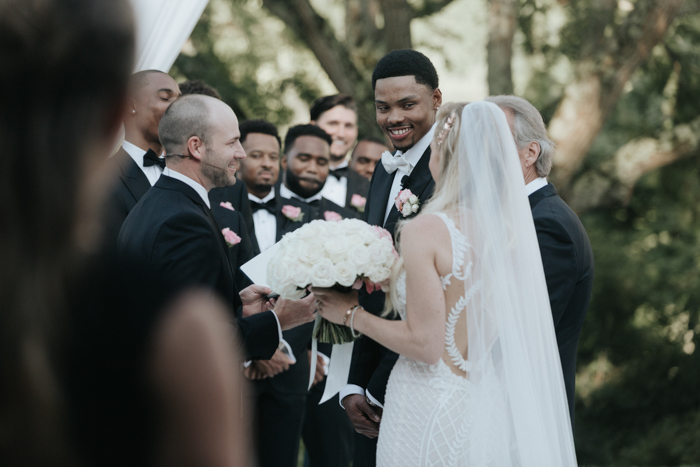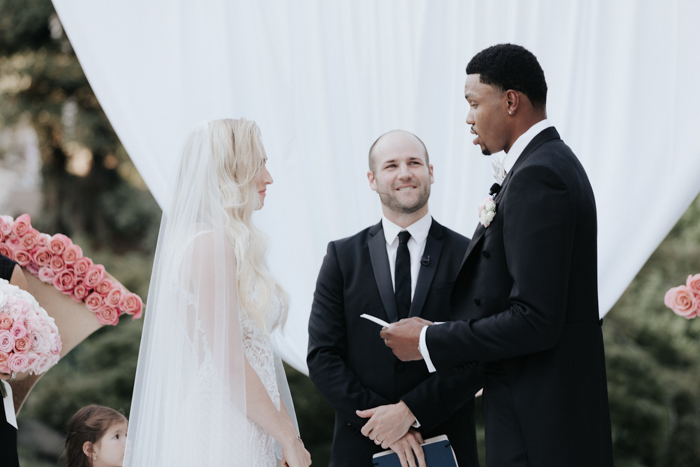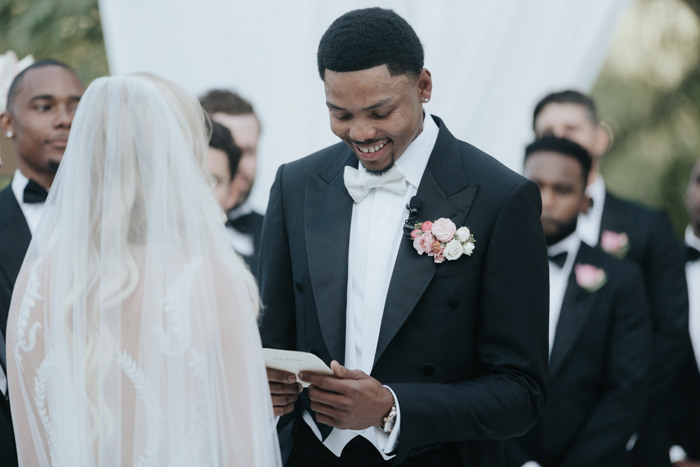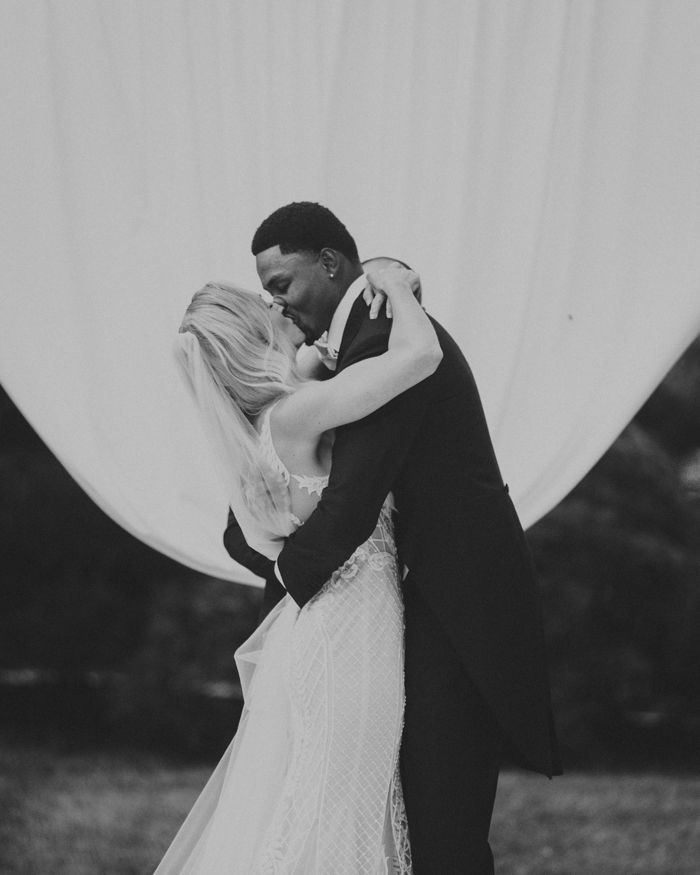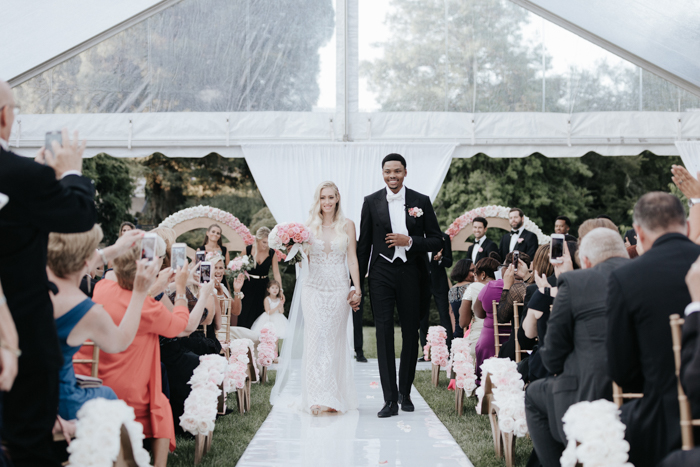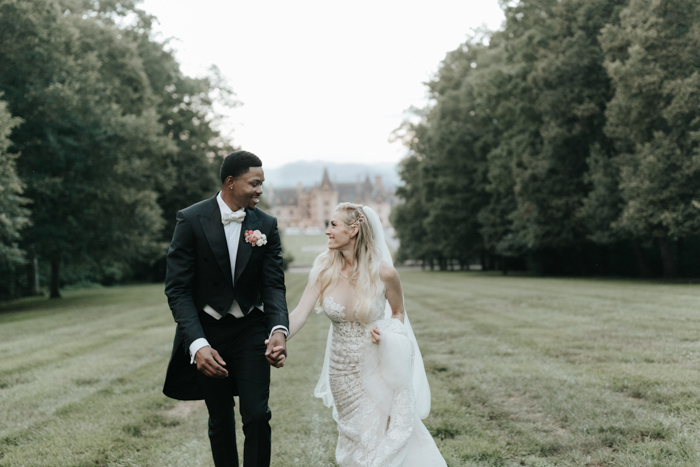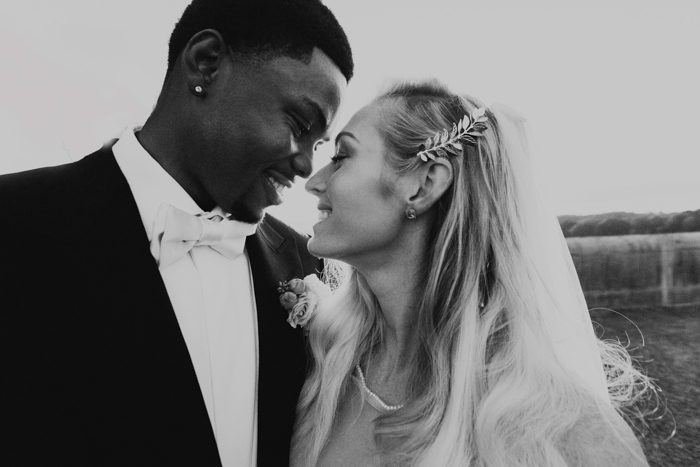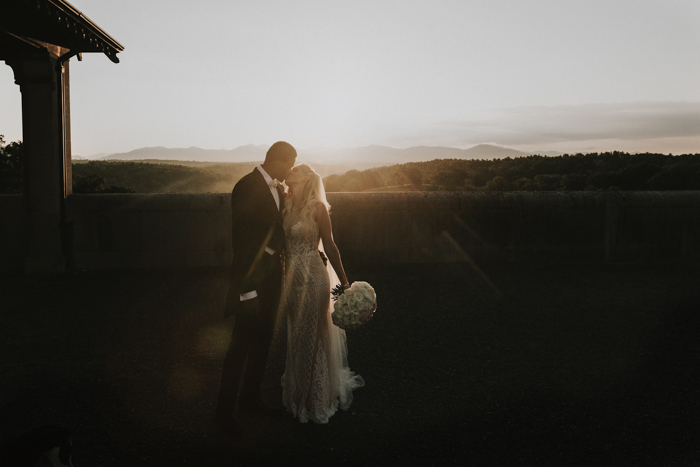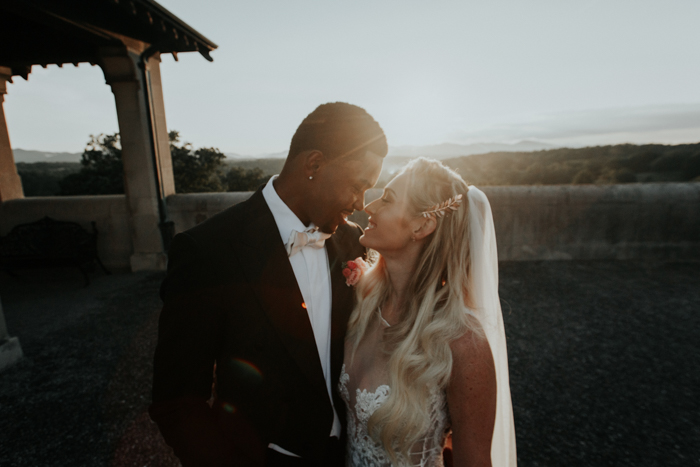 It was such a breeze working with my photographer! While I love a good photo taken of myself, (who doesn't?!) I get really awkward in front of the camera when I have to pose. Marylou of All Bliss Photography was able to capture so many great moments beautifully without me knowing she was even there! It was really important to me to have photos that were more artistic than your classic wedding photos and Marylou did just that! She was able to organically capture moments that portrayed all of the emotions that were felt on our big day.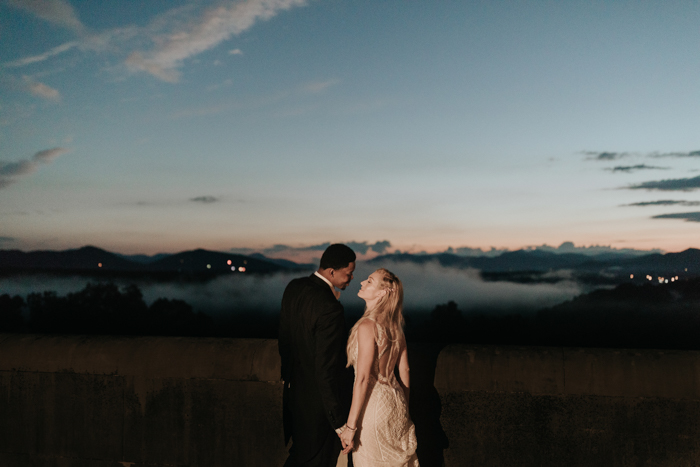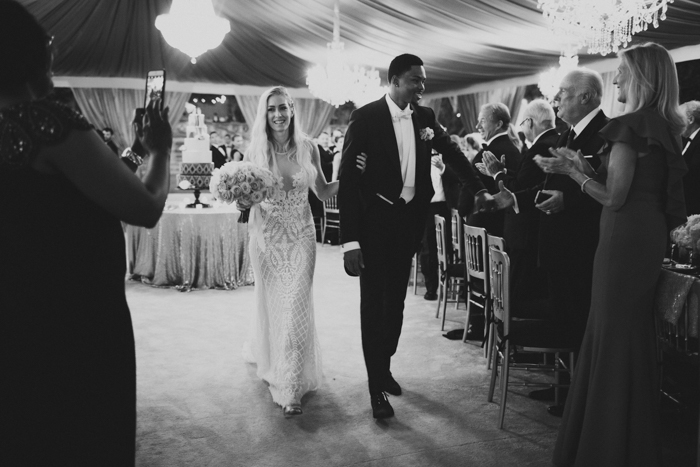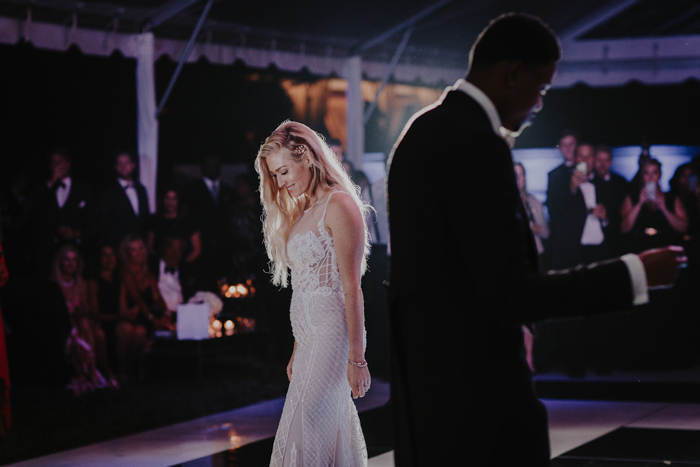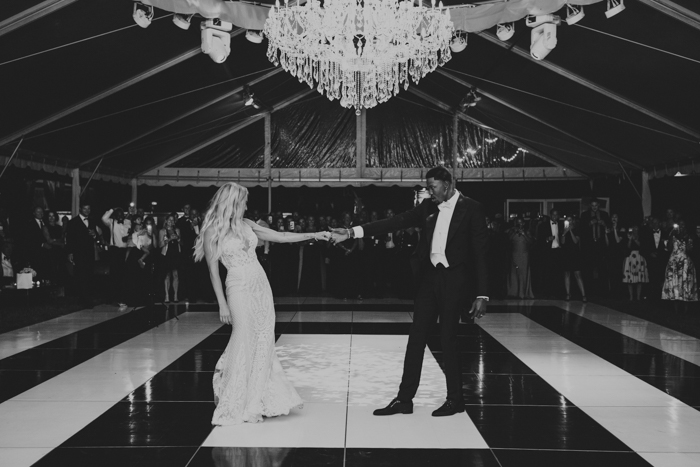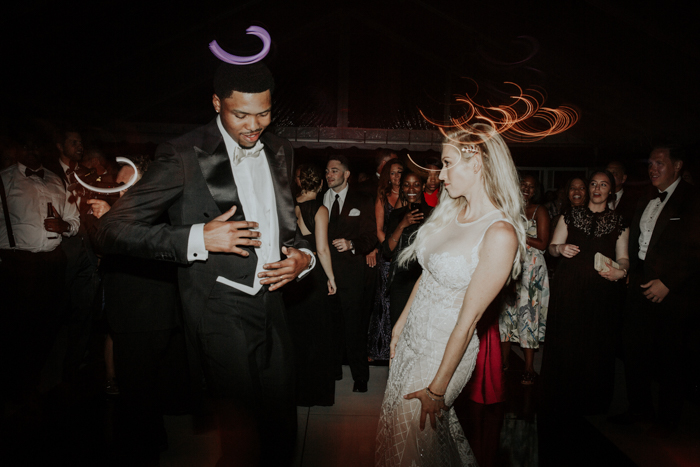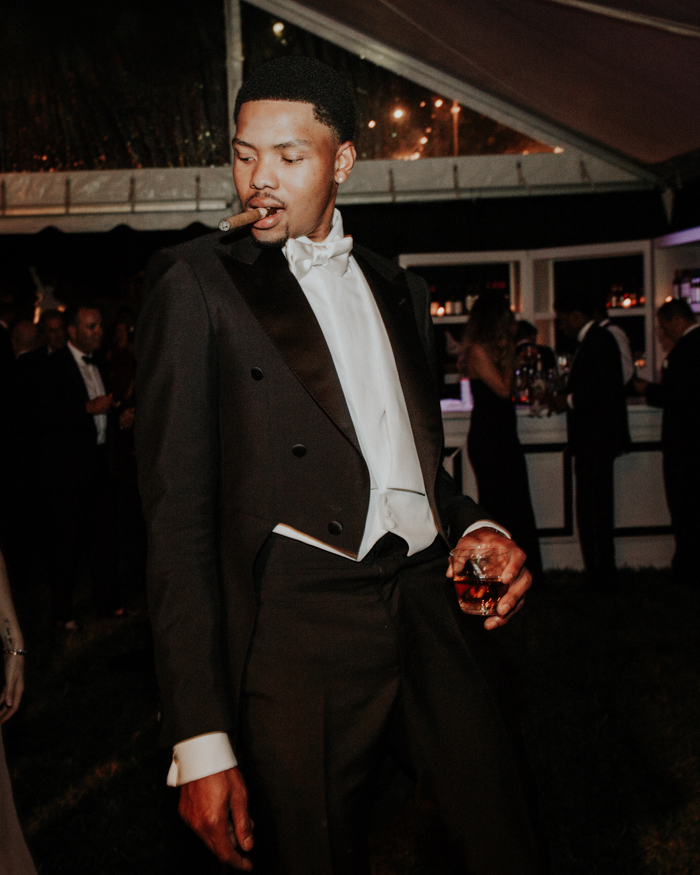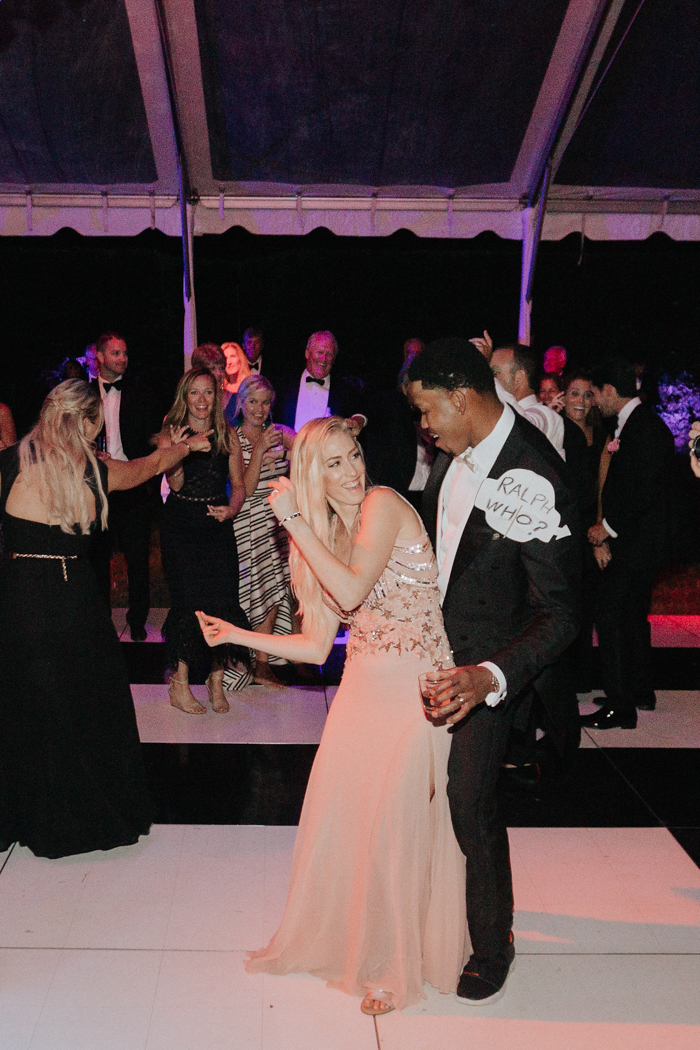 The most important thing to us was to keep our love and our union at the center of everything. That being said, everything we chose from overall design down to the little details, had a direct connection to our relationship and our love for each other. It was super important that we kept this as our main focus during the planning process to avoid becoming crazy because at the end of the day it was all about our union as one and everything else were added bonuses.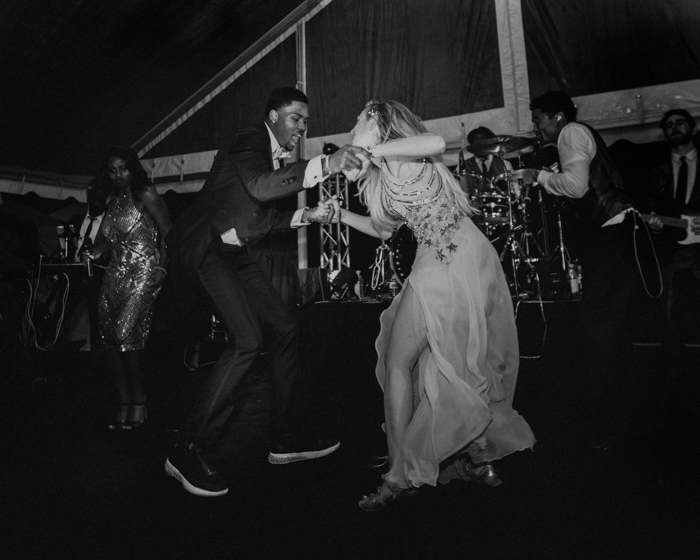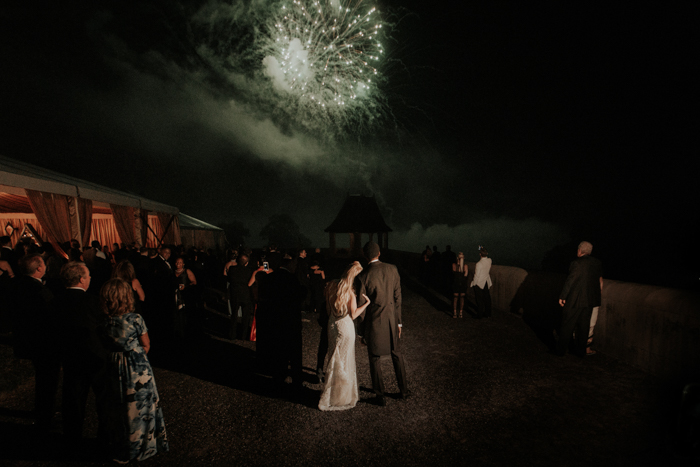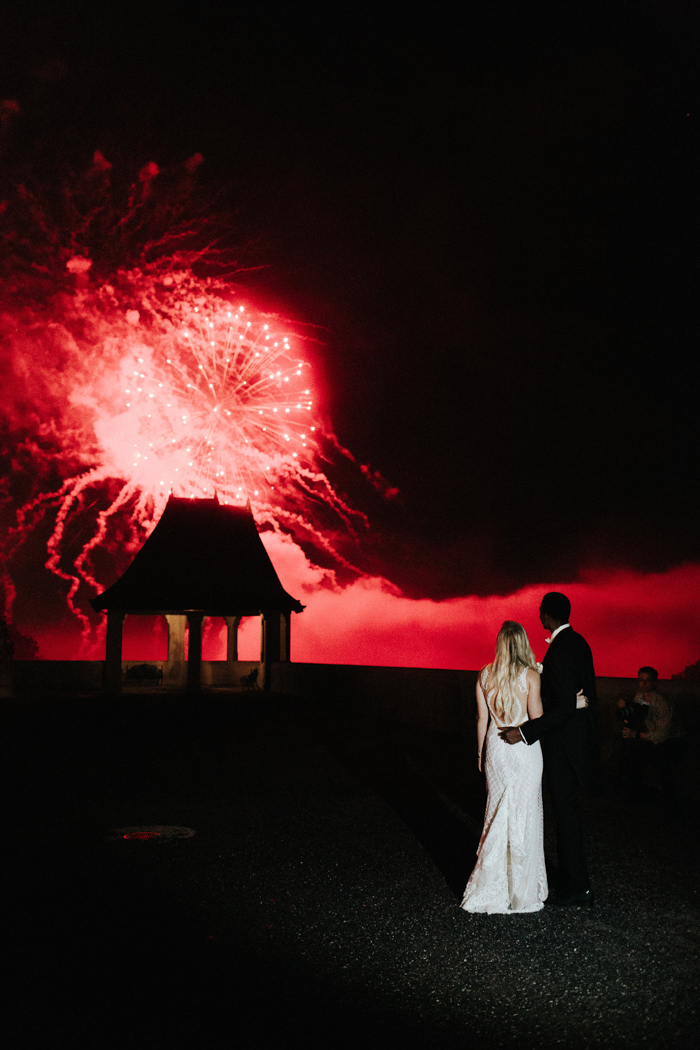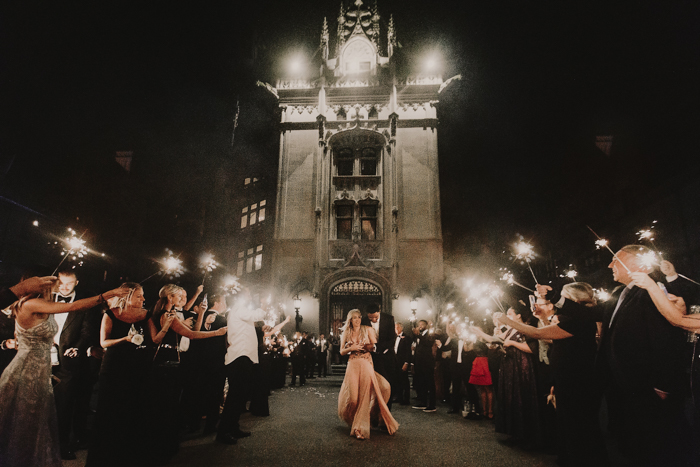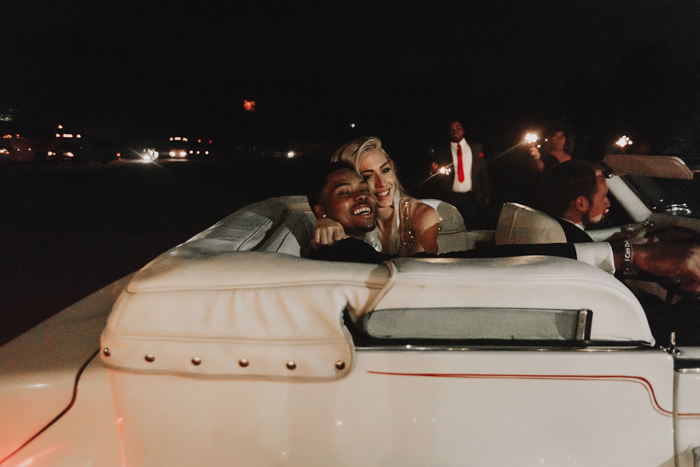 Thank you to our Junebug member, All Bliss Photography, for sharing this elegant wedding with us. To see more of Samantha and Kent, take a look at their cool glam engagement session at Atlanta's Swan House.