April and Justin's gorgeous, sunny, summery garden wedding features some of my favorites…lace, horses, garden roses, a big white tent, and a woodland ceremony. That's all you need to hear, right? But beyond all the pretty, be sure to catch the couple's story about finding the right venue and making hard decisions. It has a great lesson in it for anyone planning a wedding! In the end, they did celebrate in a perfect, meaningful location, which Jessica Hill captured in her romantic photos. Enjoy!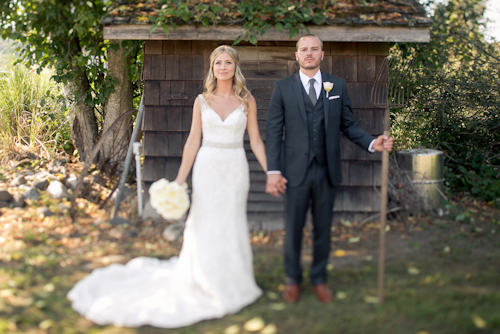 The Couple: April & Justin
The Wedding: 9.08.12 – Medicine Creek Winery – Olympia, WA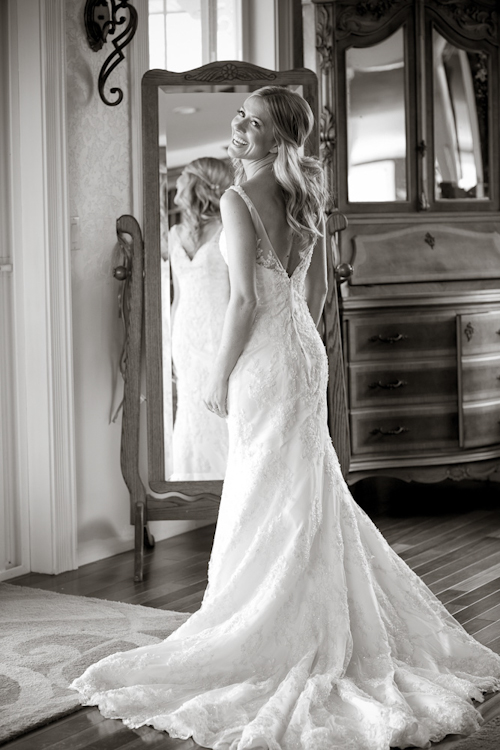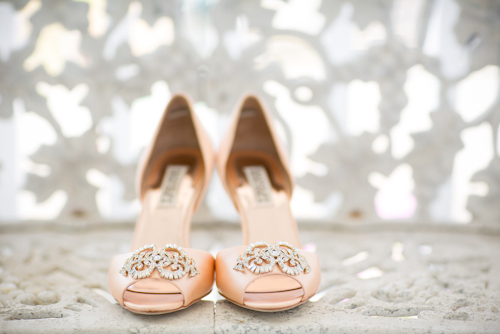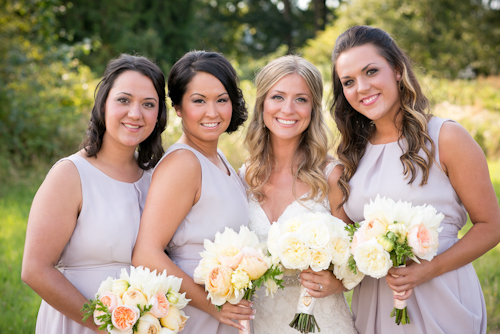 What were the top three priorities for you in planning your wedding? We wanted to have an amazing photographer who could document our day in a unique and artistic way – Jessica Hill did a FANTASTIC job of this. It was important that the wedding experience was unique and tailored to us – our wedding day needed to encompass everything that is important to us, individually AND as a couple. Our last priority was to have fun!
What wedding traditions or cultural traditions did you incorporated into your wedding and what did they mean to you? Our wedding was fairly traditional in the sense that we did do a lot of classic wedding events, like the dances and whatnot. The biggest thing that we did that was non-traditional and unique to us was the ceremony location – we got married on my parents' property, where I grew up and where Justin and I spent a lot of the early days in our relationship. Our ceremony took place in the back corner of their 44 acre property, nestled between a couple trees. It was so special and comforting to be in such a meaningful place as we shared our vows with one another.
One tradition that was also personal was our signature bourbon cocktail – the "rip city way." It was the exact drink that Justin proposed to me with, and we both love bourbon – the drink was like a little tribute to us!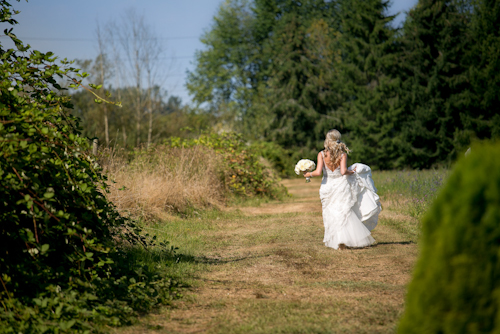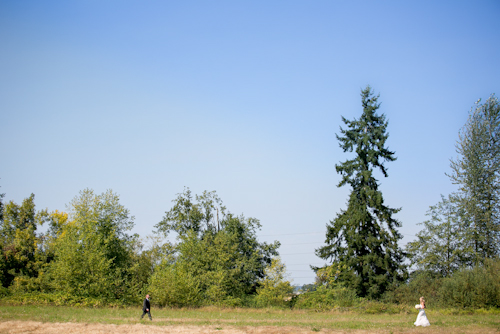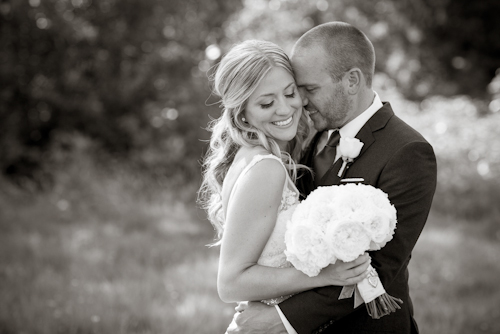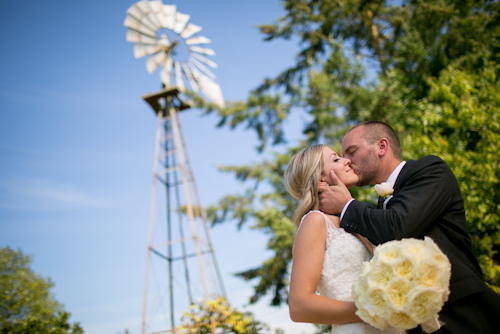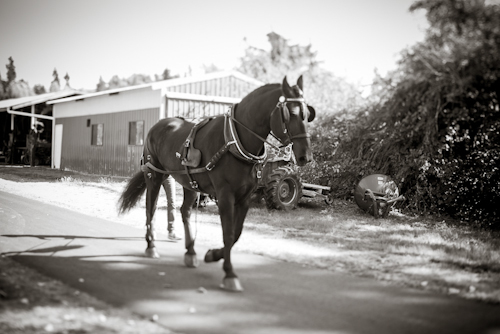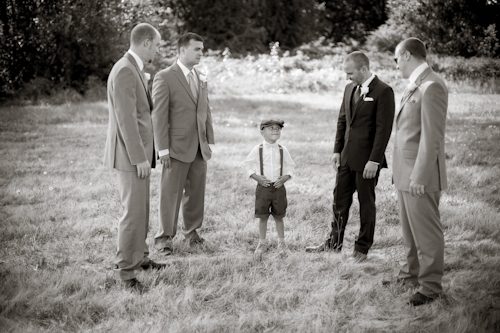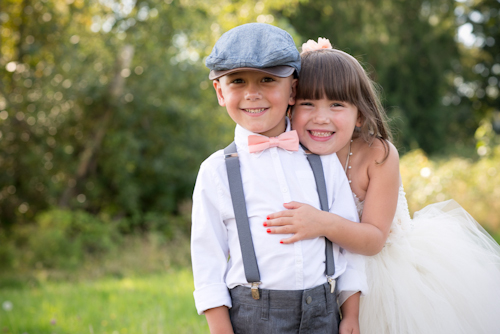 Were there any places where you broke the rules in your wedding planning? Why and how did you do that? We had a little difficulty with the venue – and ended up backing out of one venue in order to get married at my parents' property. Early on, we had our hearts set on getting married in Portland, and we booked the first venue we toured without seeing another place. As time went one, we realized that it didn't feel right – it just wasn't the place we wanted to get married – so we had to back out. We lost a substantial deposit, but getting married at my parents' winery was worth every penny lost – our wedding was incredibly unique and memorable.
What was your biggest wedding planning success? Definitely our venue. Making the decision to forgo the first venue was very difficult but getting married at the winery was the best decision we could have made. We can't imagine what out wedding would have been like if we hadn't taken that leap – our wedding was amazing and one-of-a-kind.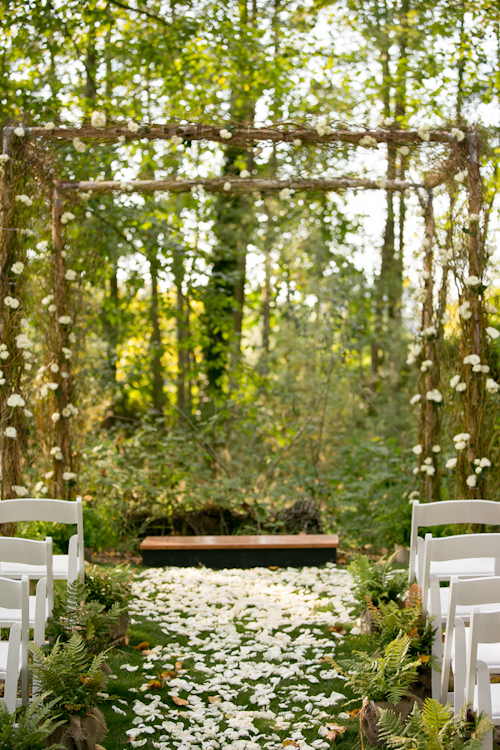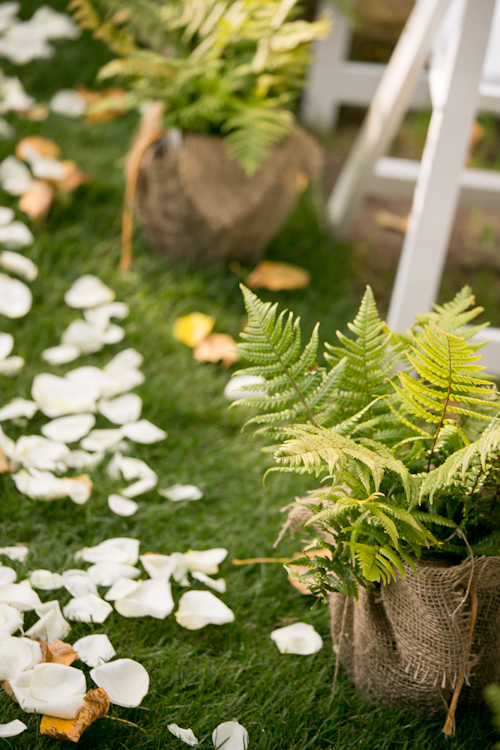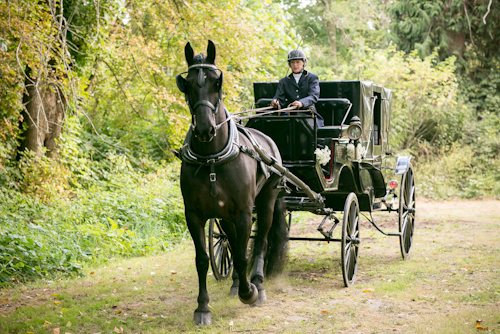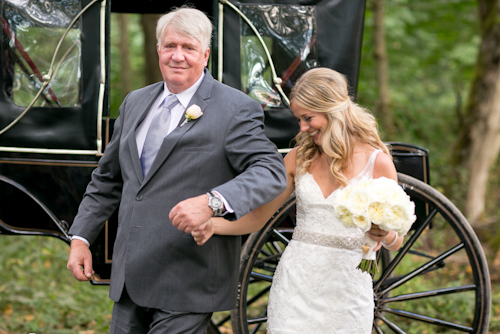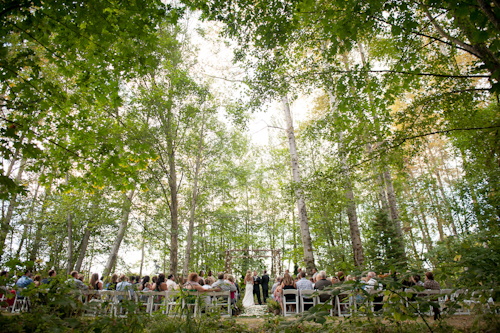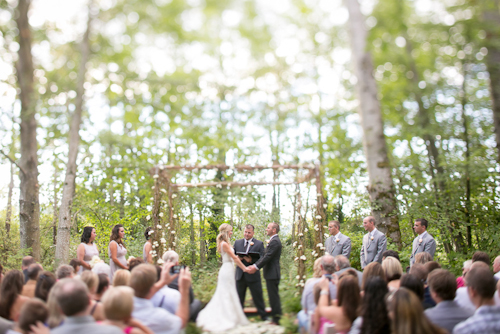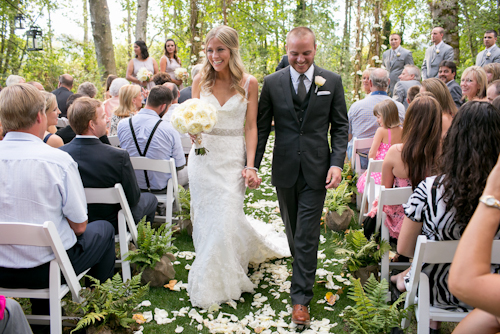 What was the most important thing that you learned through the wedding planning process and what would you tell other brides-to-be? Dont have a long engagement. It just prolongs the planning process and creates more ideas than a person has time or budget to achieve. Justin and I were engaged for 1.5 years.
Being that I am a project manager and Justin is a designer, we set our own rules for the wedding planning process. It was stressful, but overall, a really fun process for the two of us. We took on every detail and responsibility that goes along with planning a wedding completely by ourselves – in hindsight, we should have hired a wedding planner to relieve some of the stress.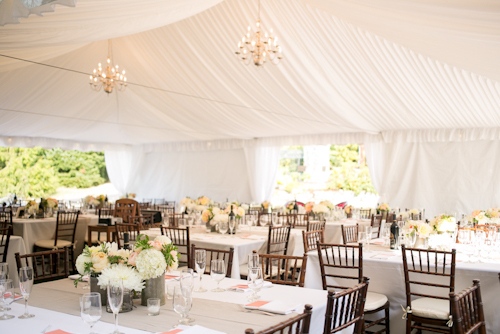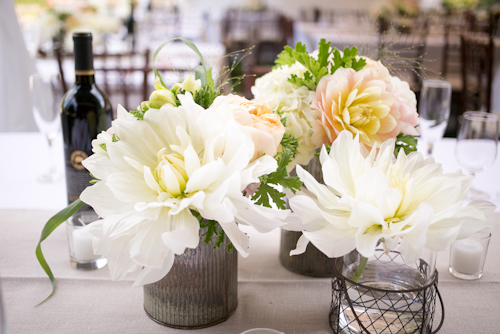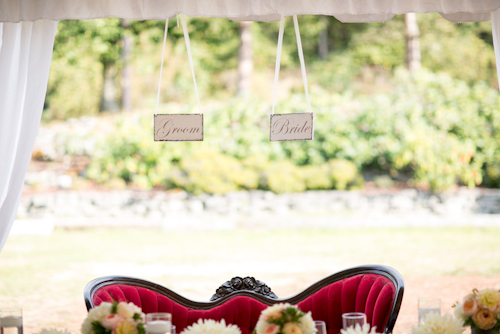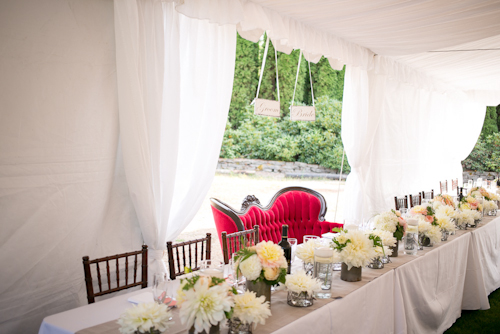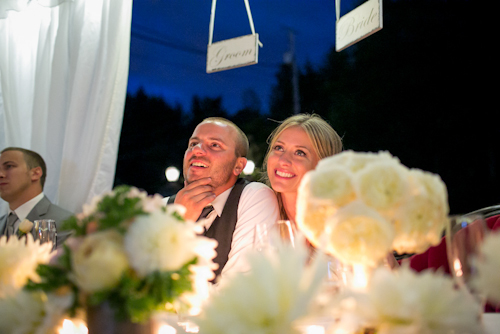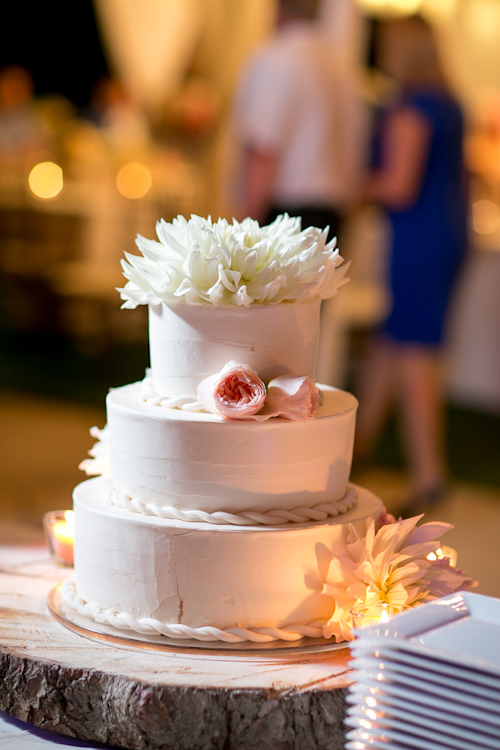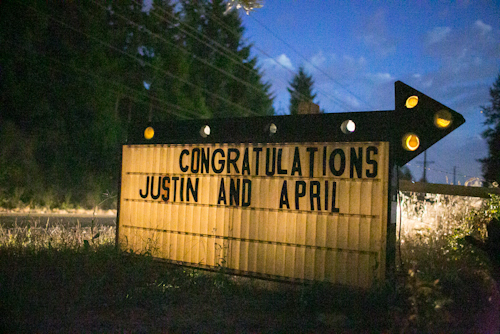 The Wedding Team:
Photographer: Jessica Hill Photography
Ceremony & Reception Venue: Medicine Creek Winery
Officiant: Geoff Nelson (brother-in-law)
Invitation Designer: Justin Lucero
Catering: Occasions Catering
Florist & Linens: Zest Floral and Event Design
Cake: Dream Cakes
Wedding Dress: Allure; Anias Couture Bridal Boutique
Bride's Shoes: Badgley Mischka
Bridesmaids Apparel: Asos
Groom & Groomsmen Apparel & Accessories: J.Crew; Este's Men's Clothing Store
Hair & Make-up: Kirstie Wight
DJ: Pro DJ Sound
Rentals: ABC Special Event Rentals by Cort
Rings: Tonys Master Jewelers
Wine Supplier: Medicine Creek Winery
Thank you, April and Justin, for sharing your unique and personal wedding story with us!