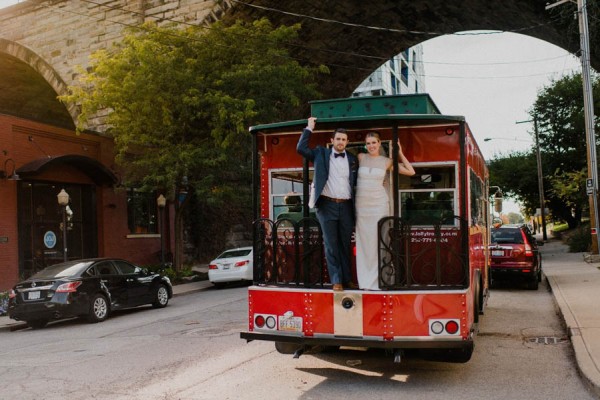 Allison and Rory's Cleveland wedding at Redspace showcased the gritty, industrial beauty the city has to offer. Both Allison and Rory grew up in Cleveland, so they wanted their wedding to have a distinctively Midwest feel. They wanted their day to feel natural and organic, and Redspace ended up being the perfect raw event space to make that happen. Photographers Mallory + Justin captured all the magic of the modern urban affair, and Allison and Rory even had their wedding day transportation, Lolly the Trolley, stop at a gas station for a last minute beer run before the reception!
The Couple:
Allison and Rory
The Wedding:
Redspace, Cleveland, Ohio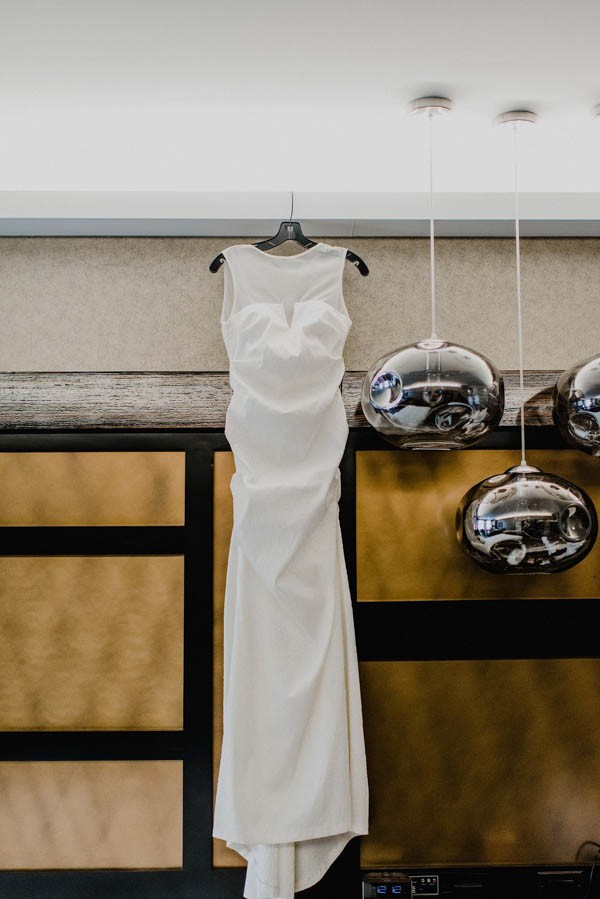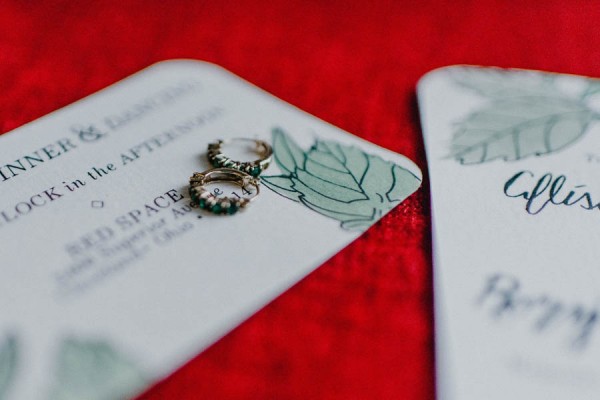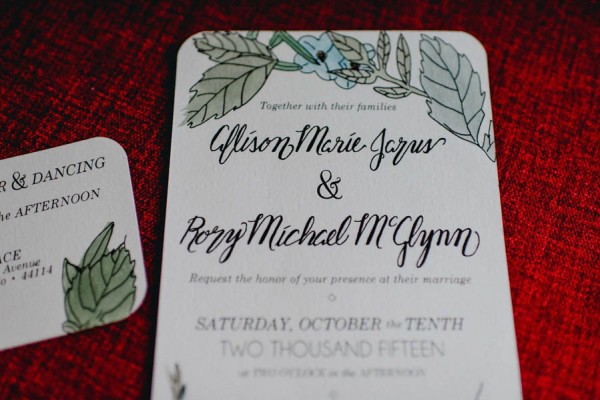 One of my best friends Megan designed all of our printed material – invitations, menus, programs. She hand painted every invitation (a huge task as we invited 330 people!) with water colors. Each was slightly different – it was an incredible gift.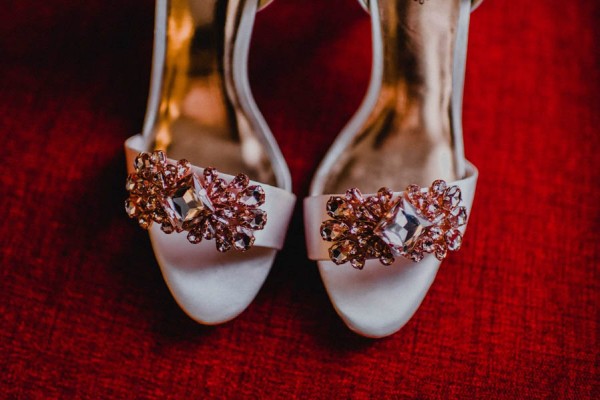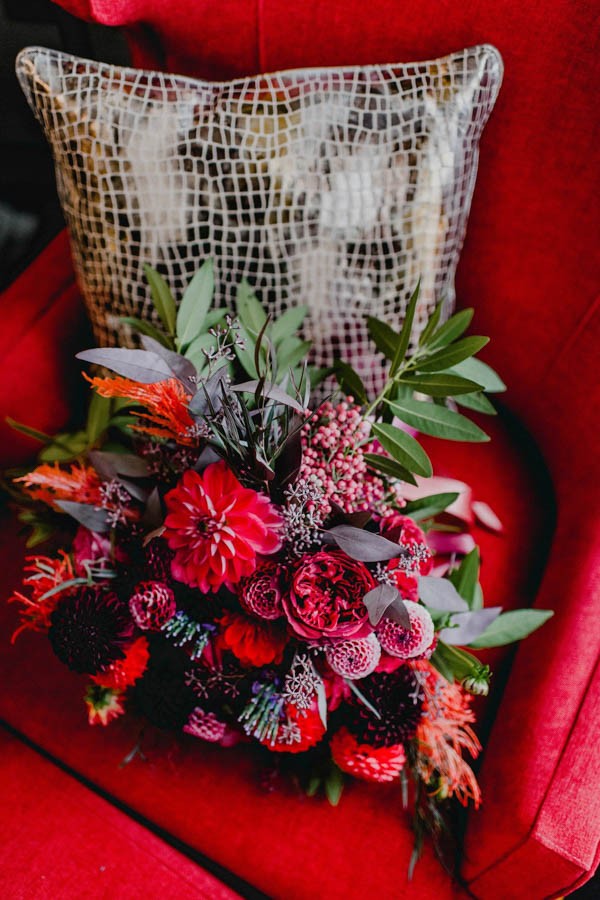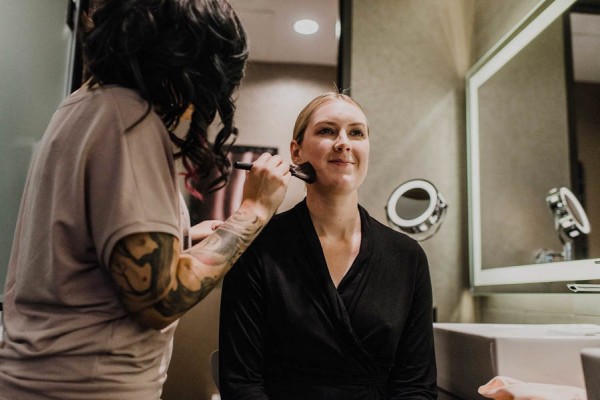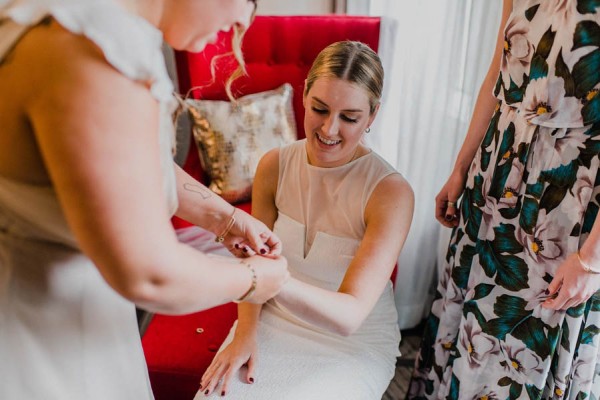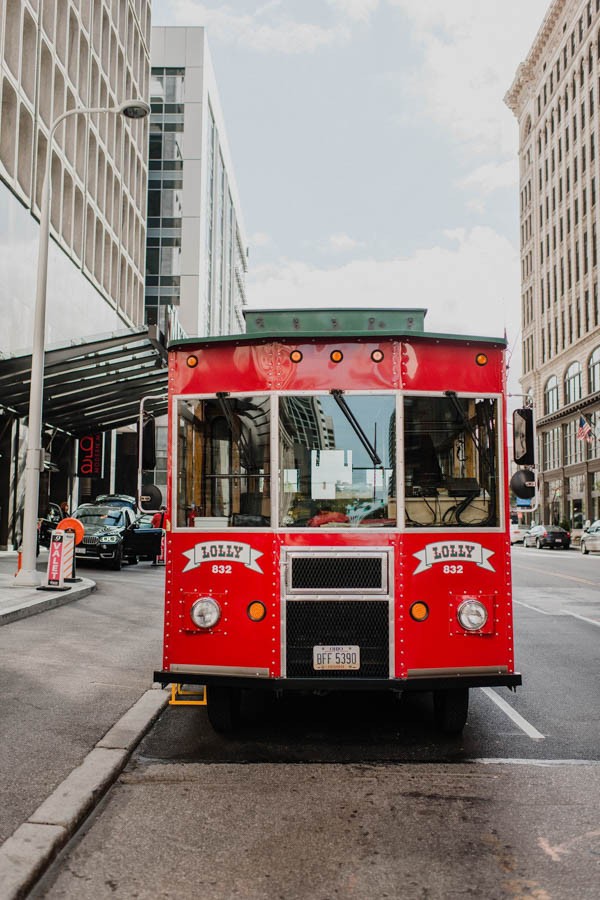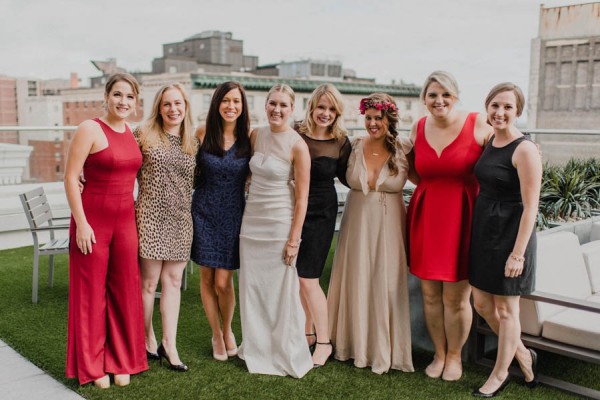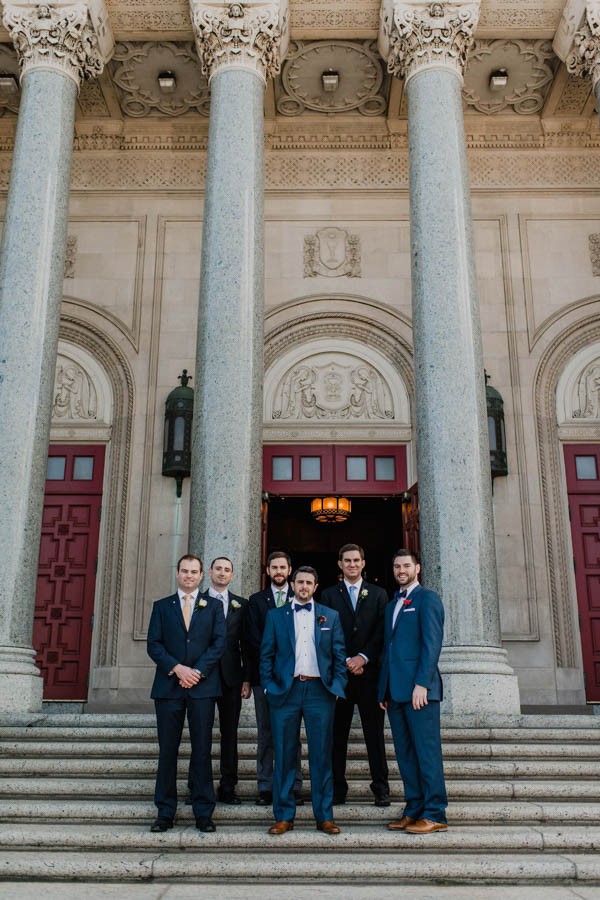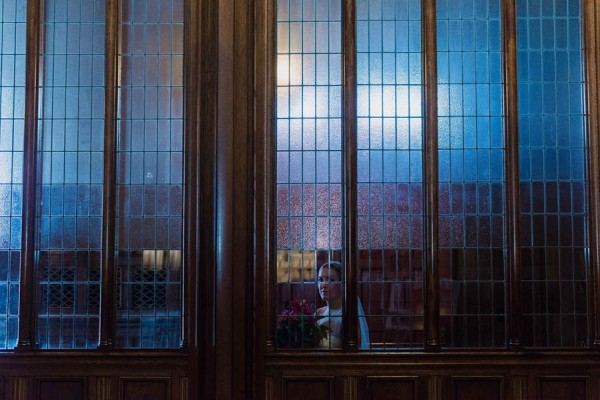 From the Groom: It's cliche, but seeing Allison walk down the aisle was the most memorable part of the day. All I could see were silhouette's until Allison and her parent's were close to the alter. It was a glow of light, kind of dramatic in such a big church. When I finally could see her, I was really emotional – she looked absolutely beautiful.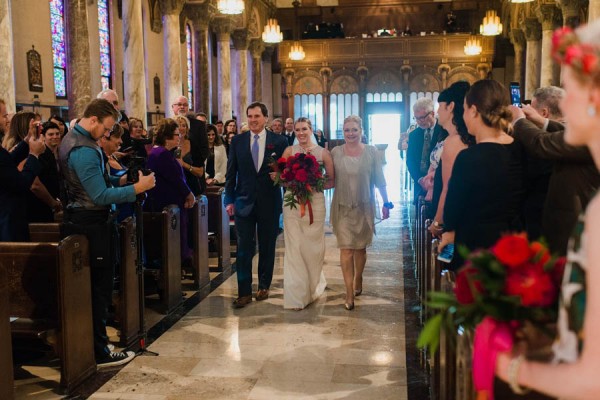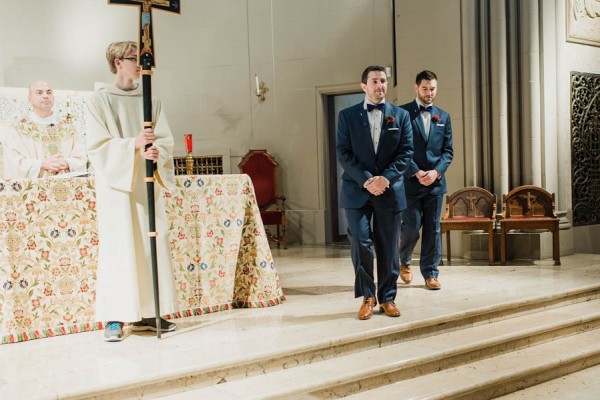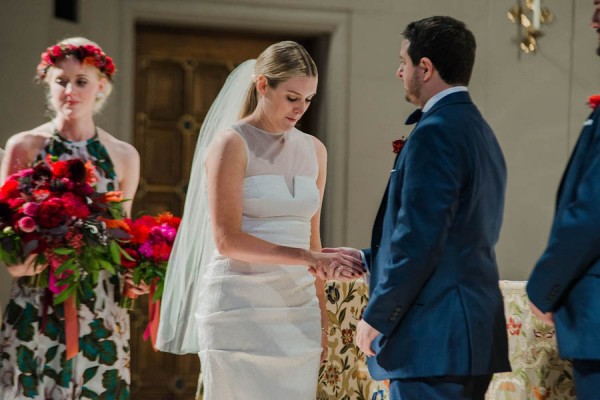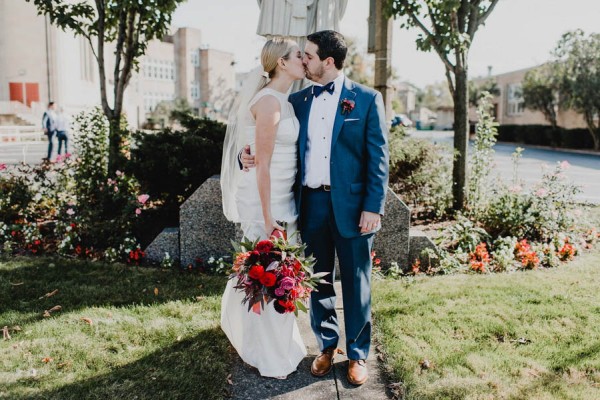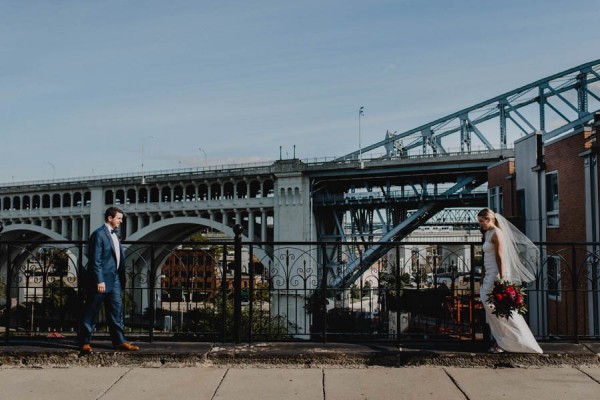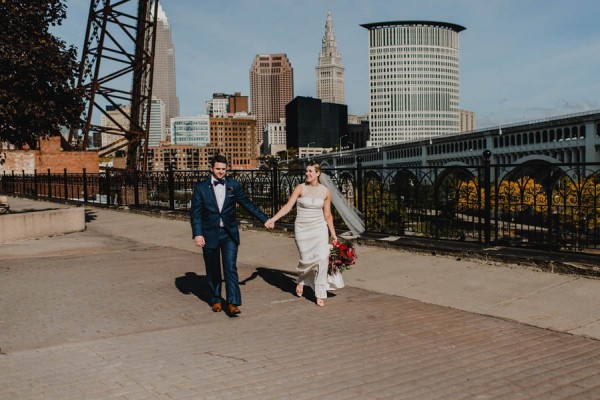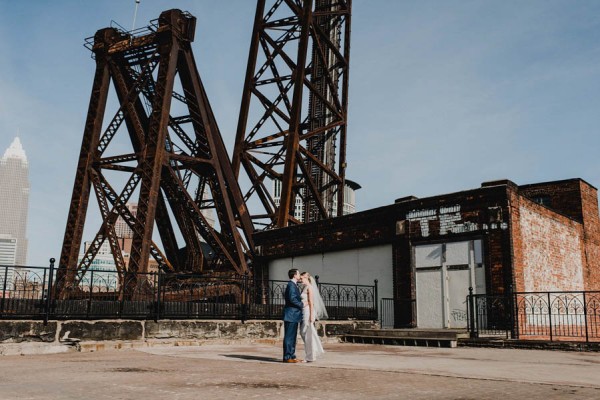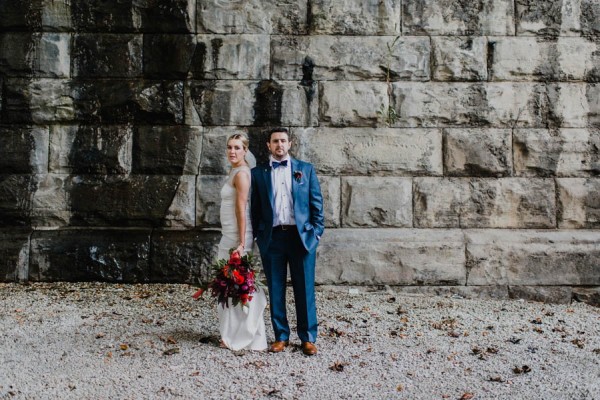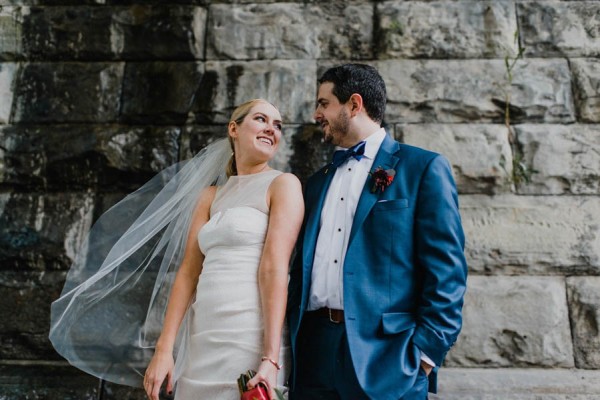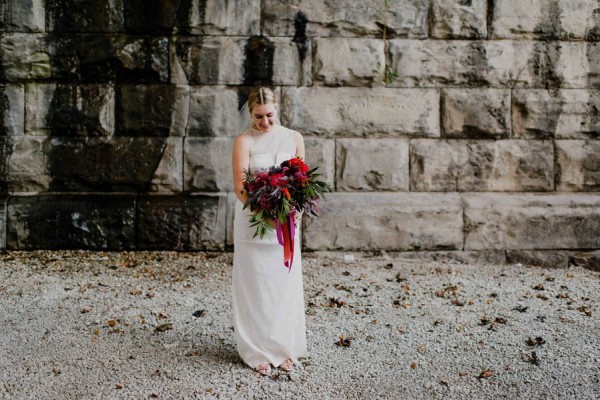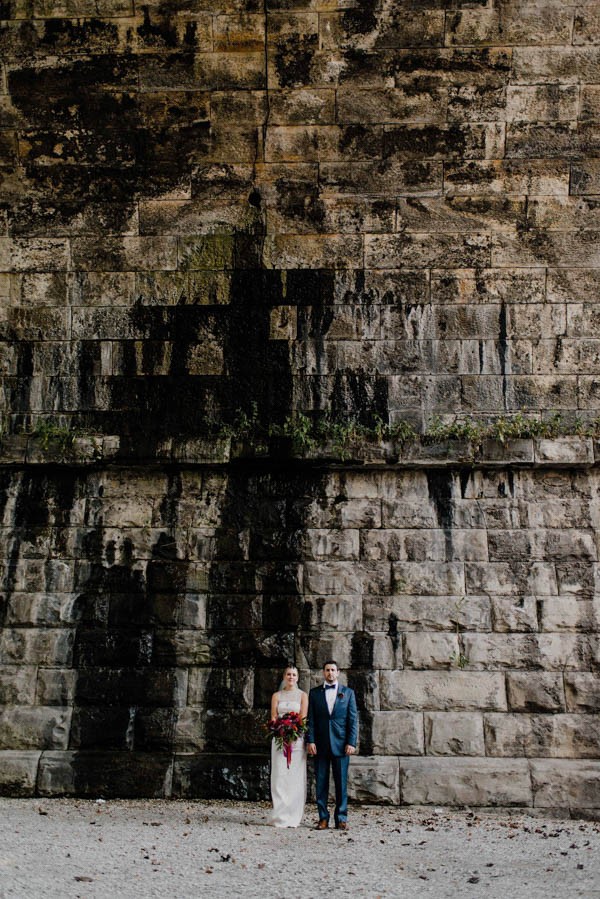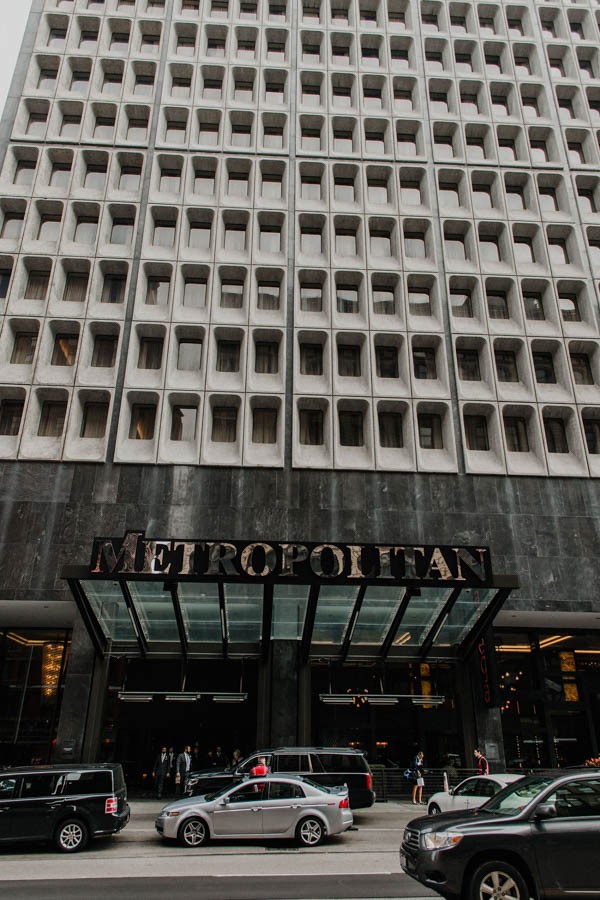 We focused a lot of energy on making sure our wedding day was relaxed for our families and guests. We wanted things to feel natural and organic, not only the ambiance, but the flow of events. We wanted our reception to feel like a cool, stylish dinner party.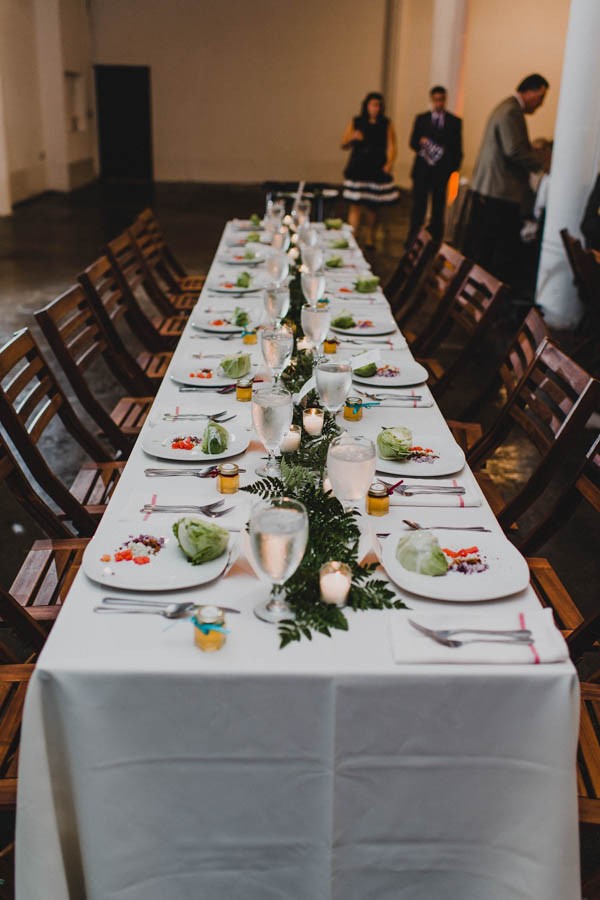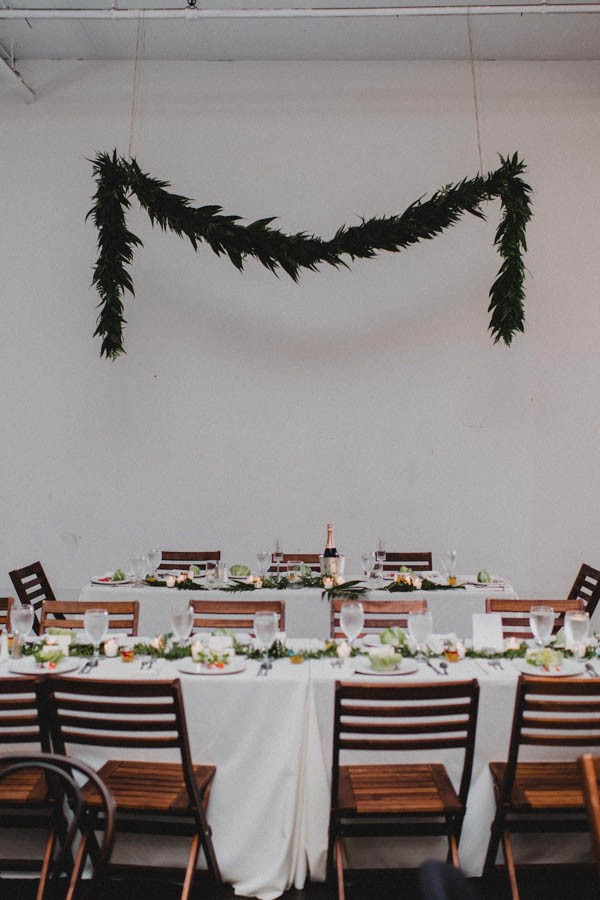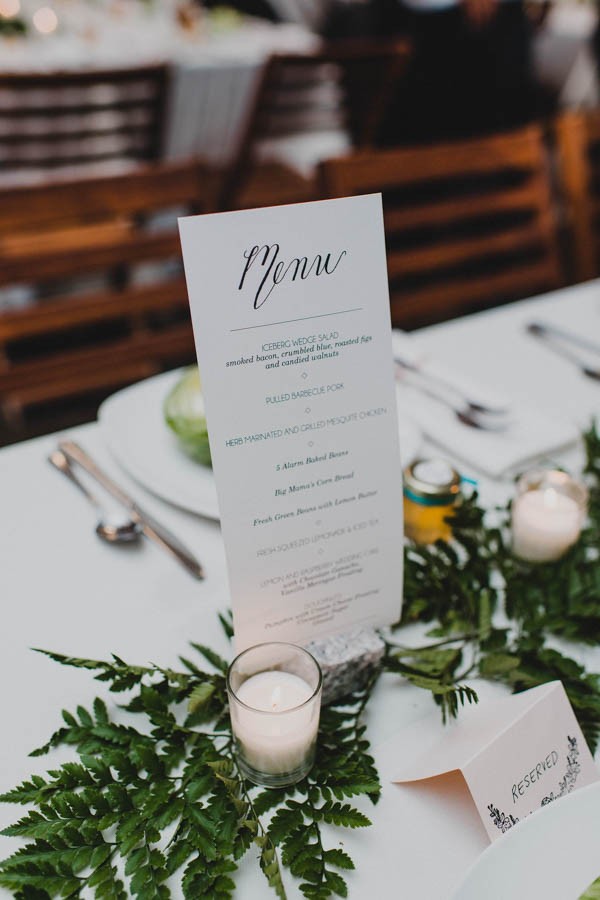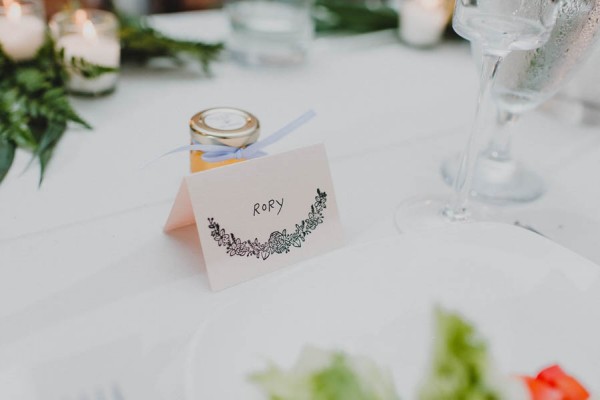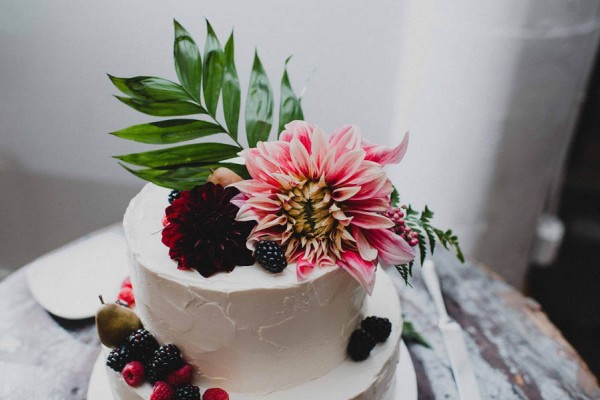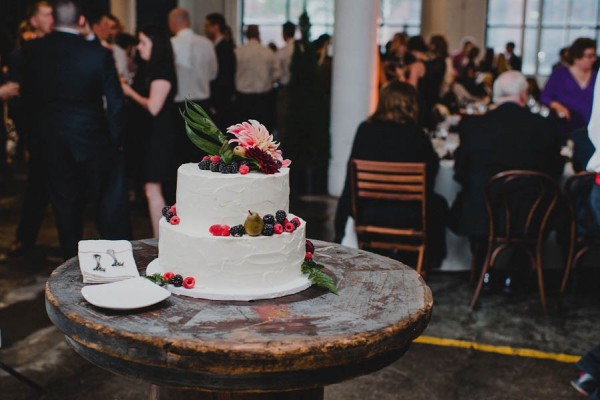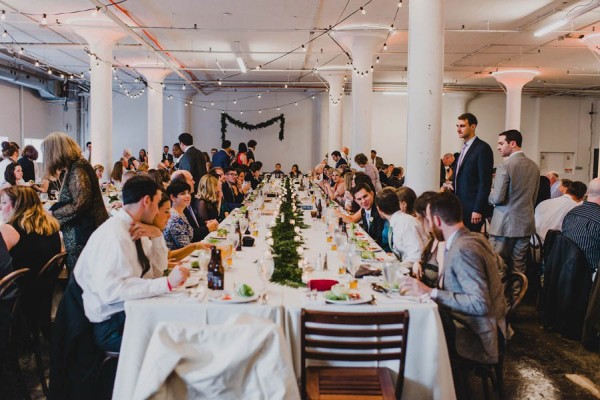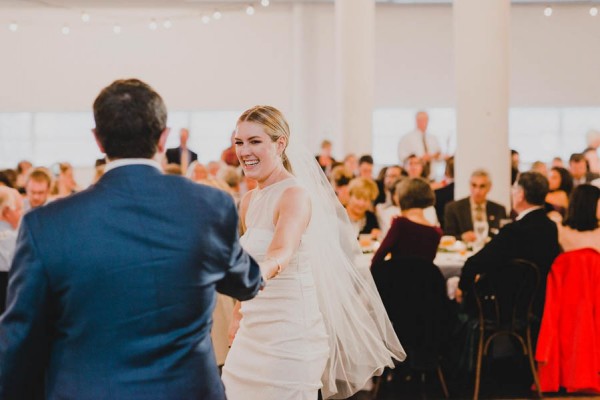 Mallory + Justin were so calming, organized and professional. Our reception started a mere 30 minutes after our ceremony and we did not do a first look, so we blocked out roughly an hour to get all post church photos finished–it was a tight time frame. That time of the day in particular impressed me as they got every single shot we wanted and others we didn't know we wanted in less than hour, without an ounce of stress. It was a blast!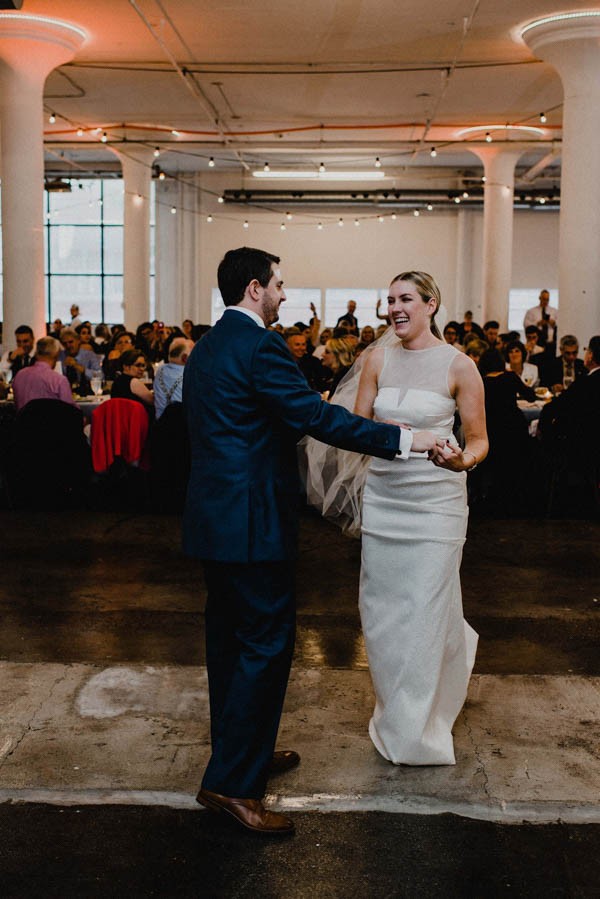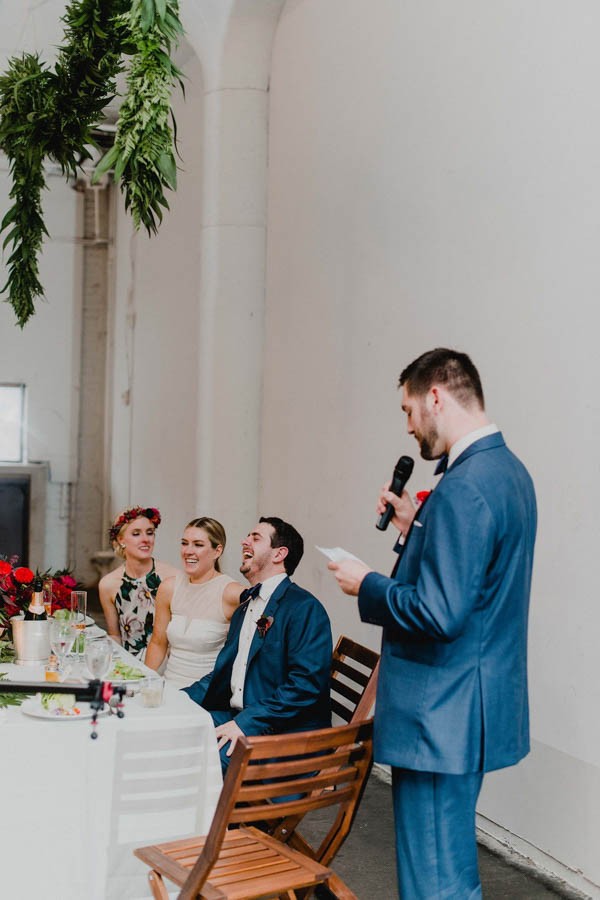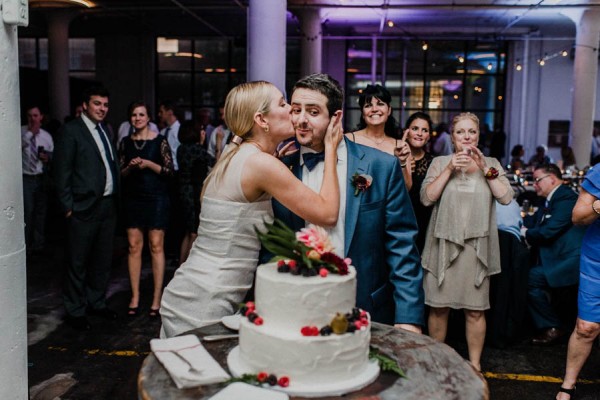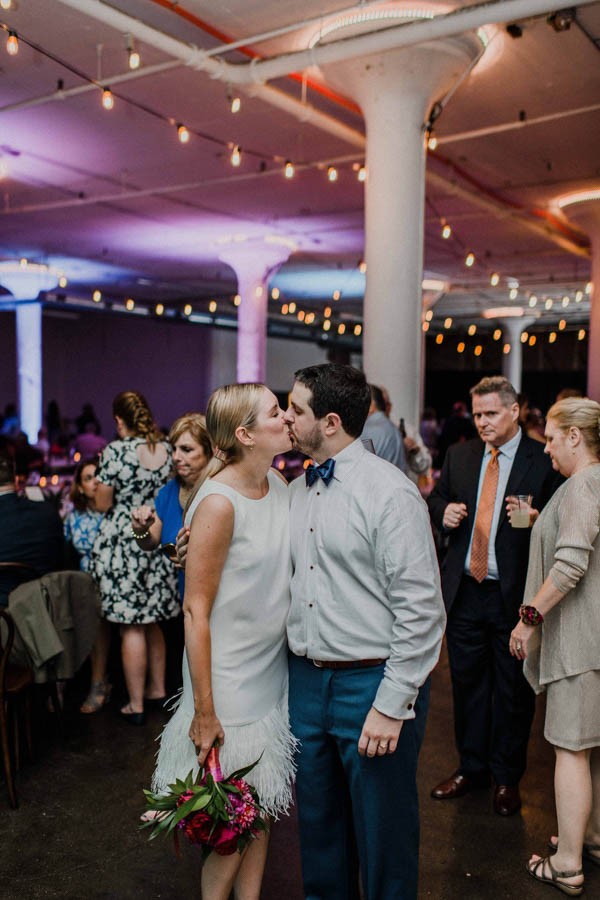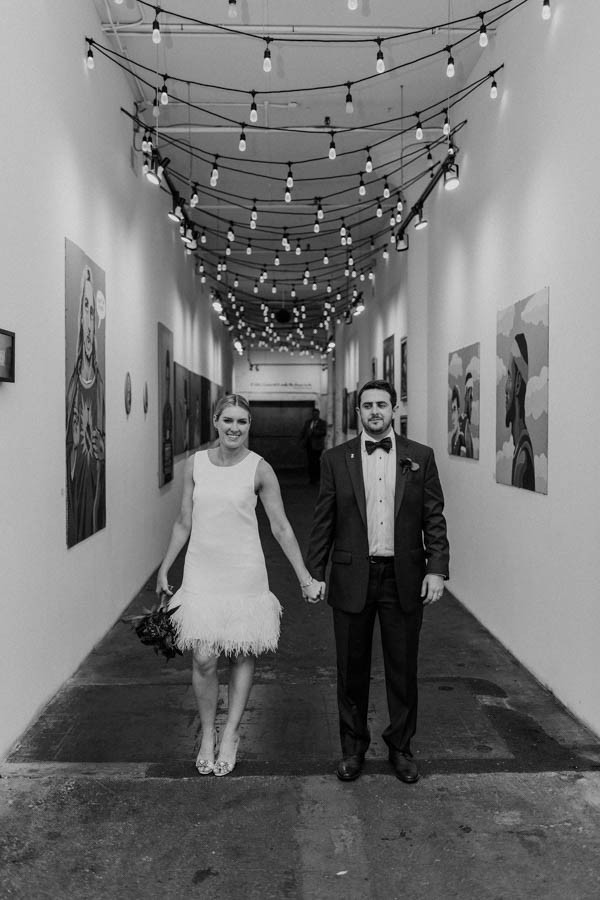 While we currently live in Washington, D.C., we both grew up in Cleveland and wanted our wedding to have a distinctively Midwest, "rust belt" feel to it. We had guests coming in from all over the country and it was important to us to showcase the gritty, industrial beauty of Cleveland.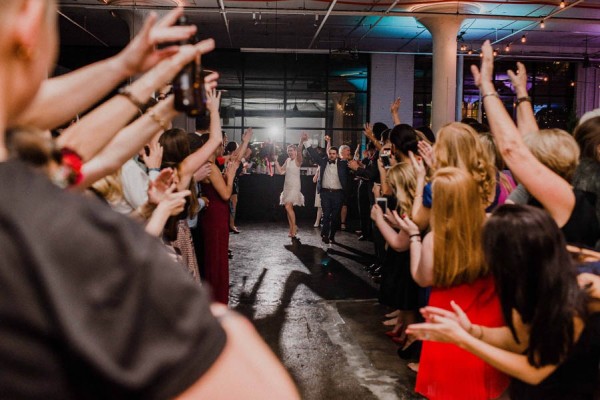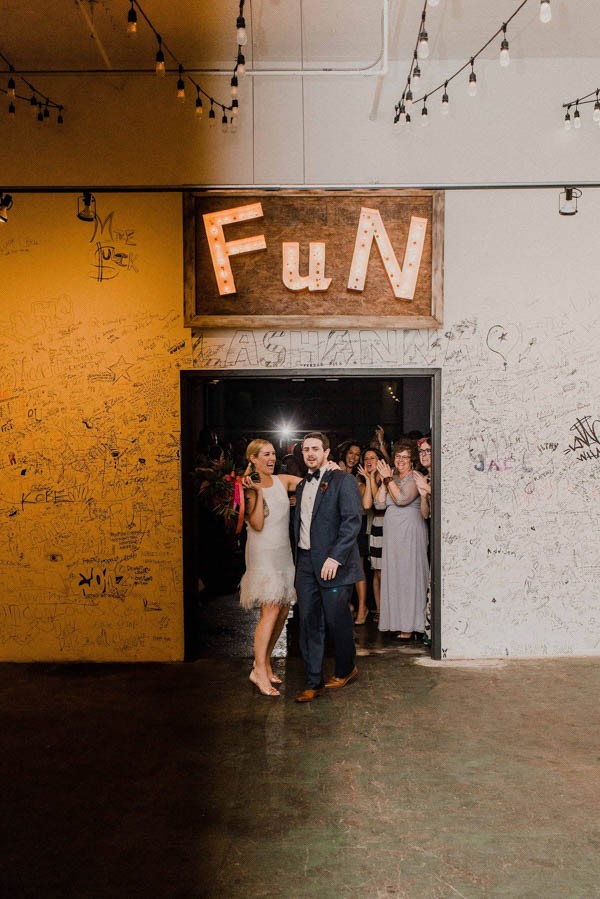 Many thanks to photographers Mallory + Justin for sharing Allison and Rory's Redspace wedding with Junebug. For more romantic wedding inspiration, take a look at Rachelle and Patrick's vintage-inspired Cleveland wedding at The Tudor Arms Hotel!