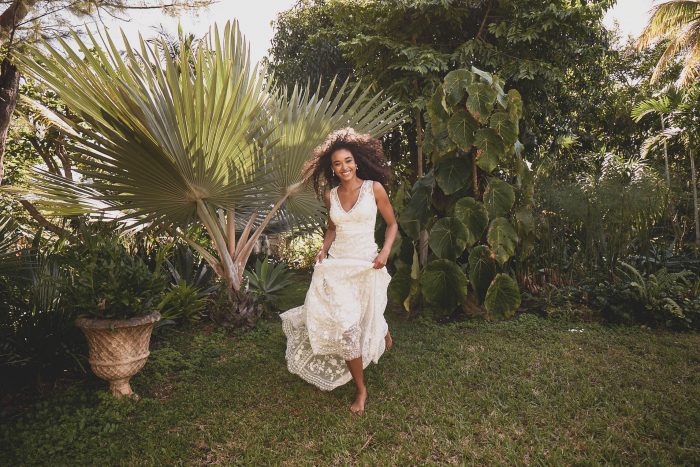 This post is sponsored by Vow'd Weddings!
Getting married looks different today than it did 10 years ago — couples are eloping, cakes are being swapped out for walls of donuts, and brides are walking themselves down the aisle. So why shouldn't wedding dress shopping get an update? Enter Vow'd Weddings, a bridal brand bringing you beautiful dresses at approachable prices. Disappointed by the lack of stylish options at warehouse rates and discouraged by the investment of designer gowns, Vow'd vowed to make affordable wedding dresses you really want to wear!
Introducing Vow'd Weddings:
A new bridal brand carrying fun + stylish wedding dresses, bridesmaid dresses, and more
Wedding dresses are priced under $1300, with the average gown priced at $750
Dress sizes range between 0-24W
Bridesmaid dresses under $200
Accessories and decorations under $250
A percentage of all sales is donated to non-profits whose work empowers young women
How to Shop
Vow'd is slated to open their first store on June 20 in Knoxville, Tennessee, with additional stores in Nashville and Chattanooga opening later this summer and more locations around the country in 2021. Due to opening in a post-COVID world, Vow'd will be opening with virtual appointments as part of their shopping experience! Dedicated stylists will walk brides through the online shopping process and offer close-up details of the dresses live, as well as providing fit notes so customers can feel confident they're ordering the right size the first time. A bonus option for brides using the virtual appointment model is that they will have the option to order a try-at-home box of 2-3 dresses on their list in a sample size that is exactly or close-to their actual size. Cost is $15 a gown.
Meet the Gowns
Vow'd Weddings' launch collection includes over 30 wedding dresses with styles spanning clean & modern to bohemian lace to romantic ballgowns. While these gowns were created by a handful of talented designers, each dress is exclusive to Vow'd. With the exception of a few pre-order gowns, all dresses are ready-to-ship immediately so you can get married in your dream dress as soon as possible!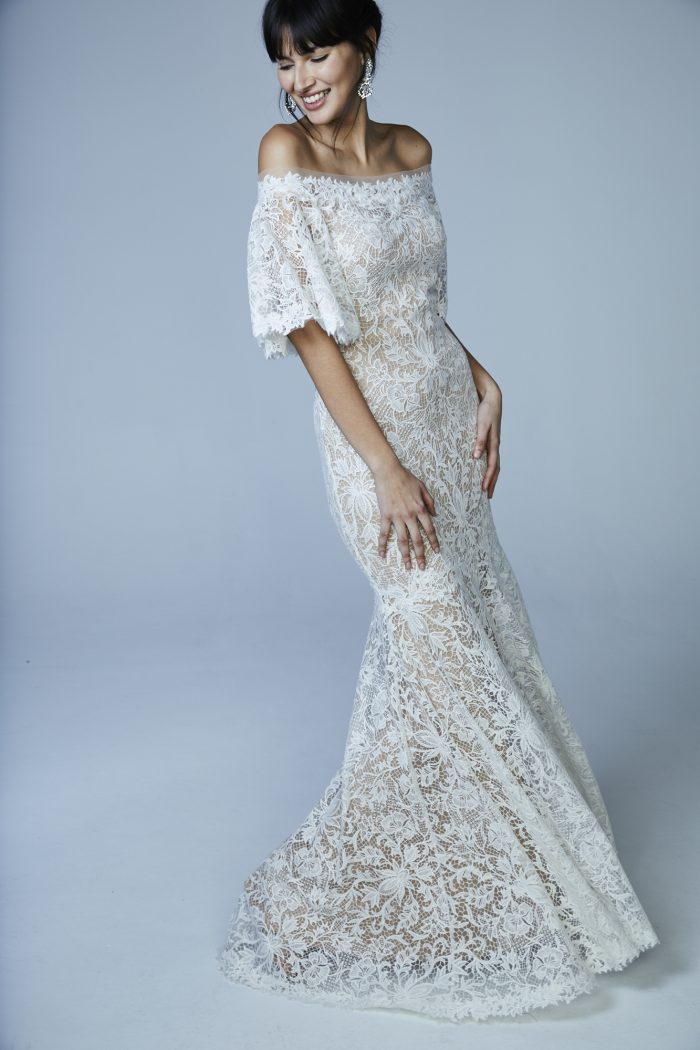 Breathless Dress, $850, sizes: 0-16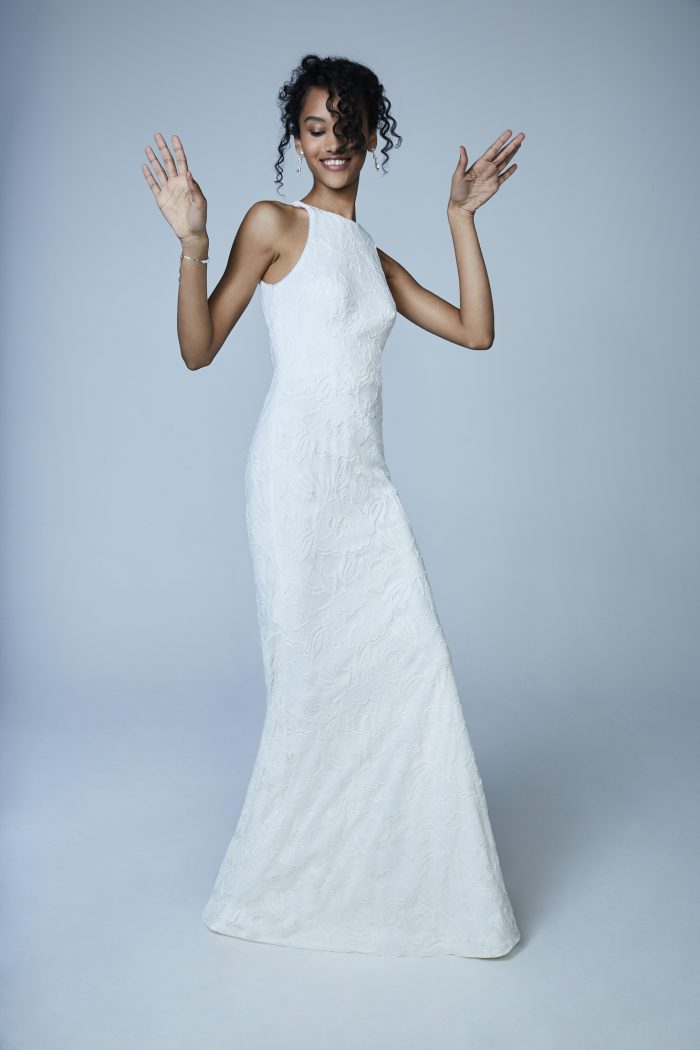 Sunny Dress, $700, sizes: 0-24W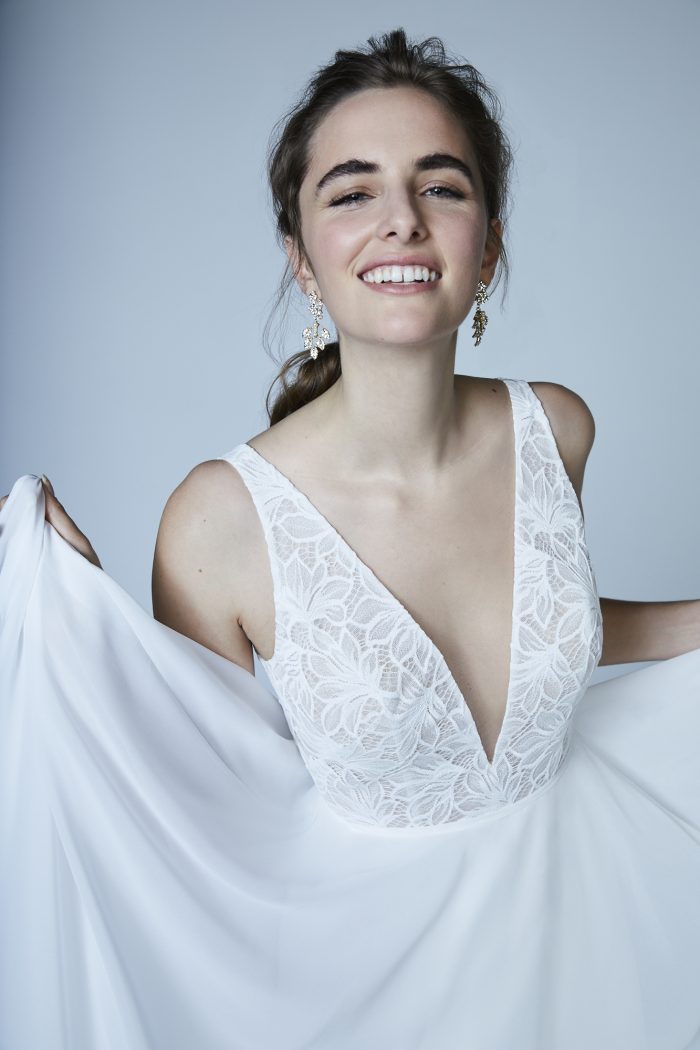 Wonder Dress, $650, sizes: 0-16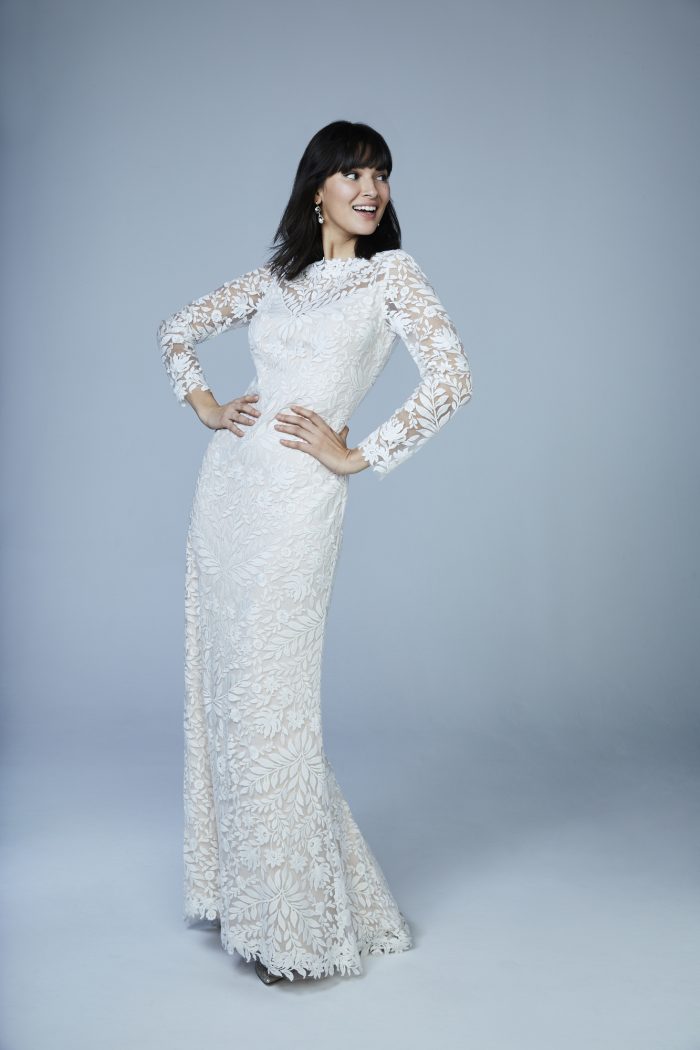 Spellbound Dress, $900, sizes: 0-24W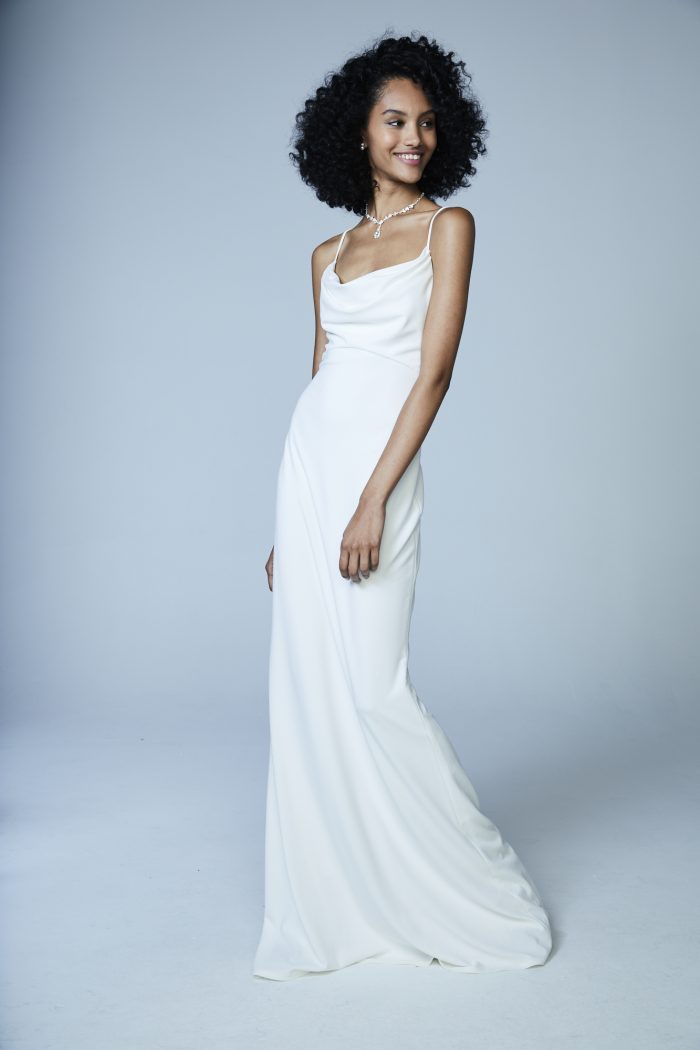 Devoted Dress, $400, sizes: 0-24W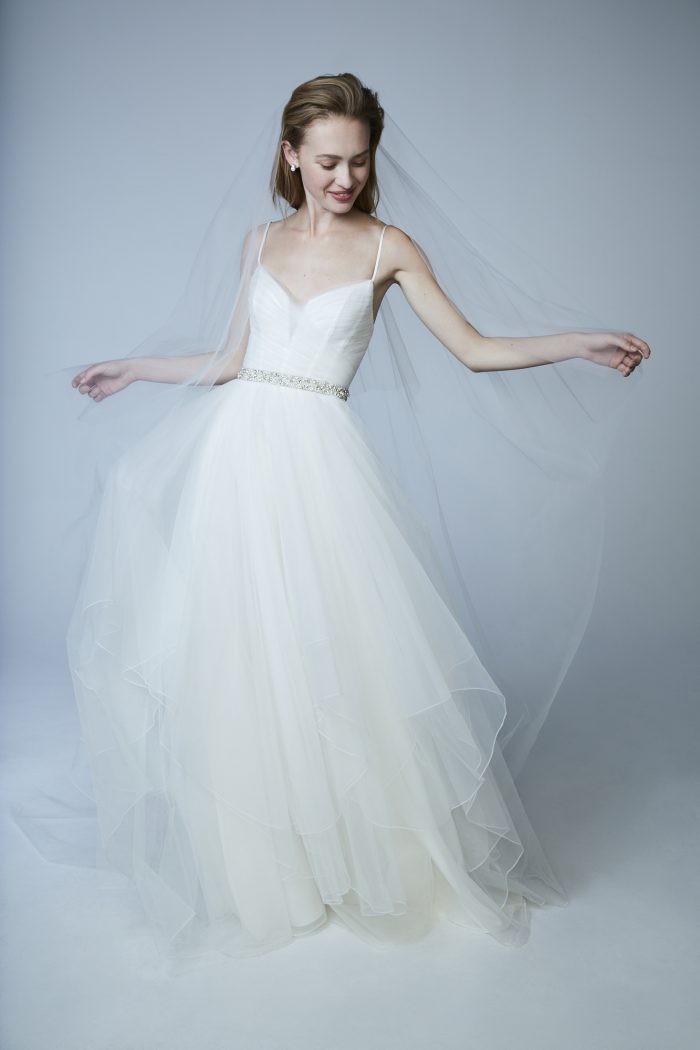 Charming Dress, $1,200, sizes: 0-16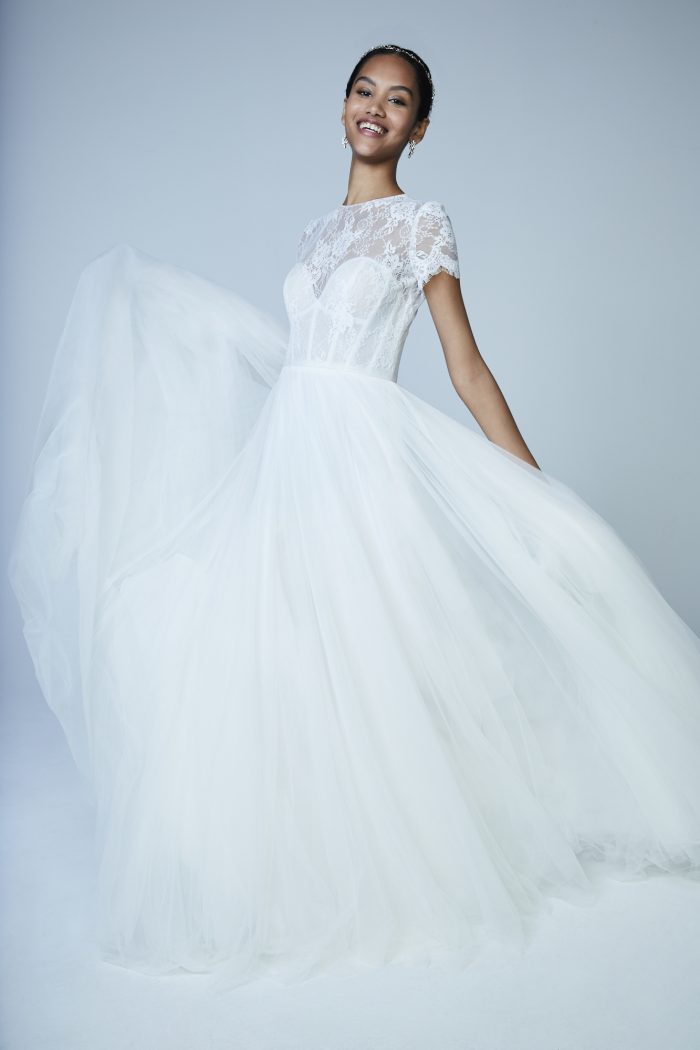 Delight Dress, $850, sizes: 0-24W
Affordable Bridesmaid Dresses
Looking for bridesmaids dresses that don't break the bank? Along with outfitting brides, Vow'd Weddings is committed to helping your girls get dressed for your big day in gorgeous dresses that showcase both the trends and the budget they want to shop! This initial collection includes 12 dress options in a mix of 20 colors (hello, mismatched bridal party goals!), all priced under $200. Check out a few of our favorites!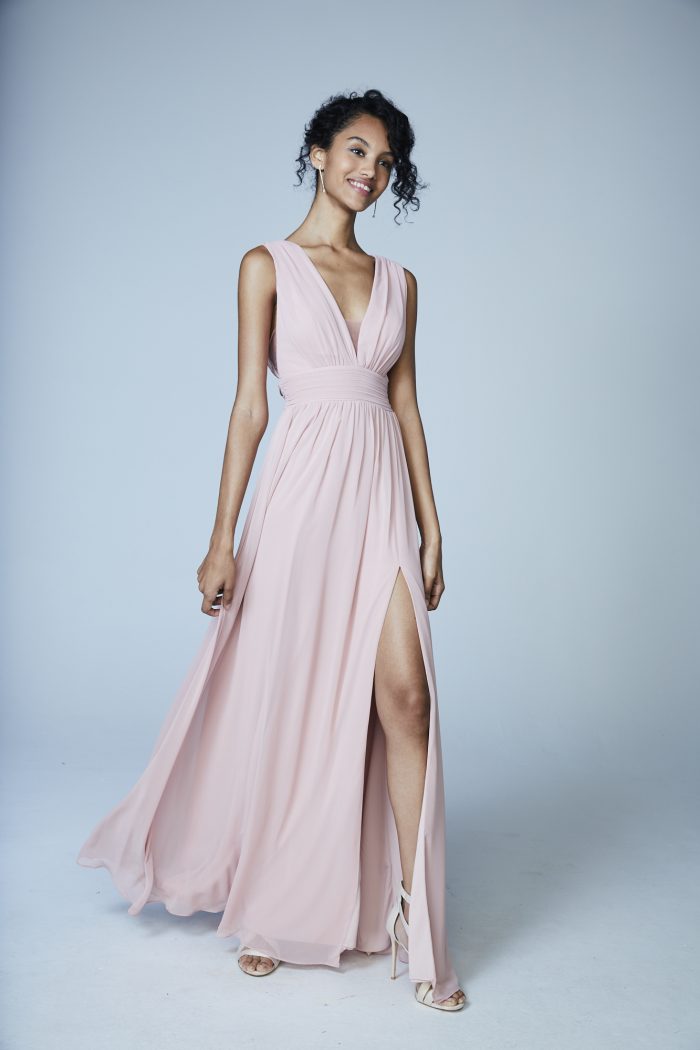 Glory Days Dress, $129, sizes: XS-2XL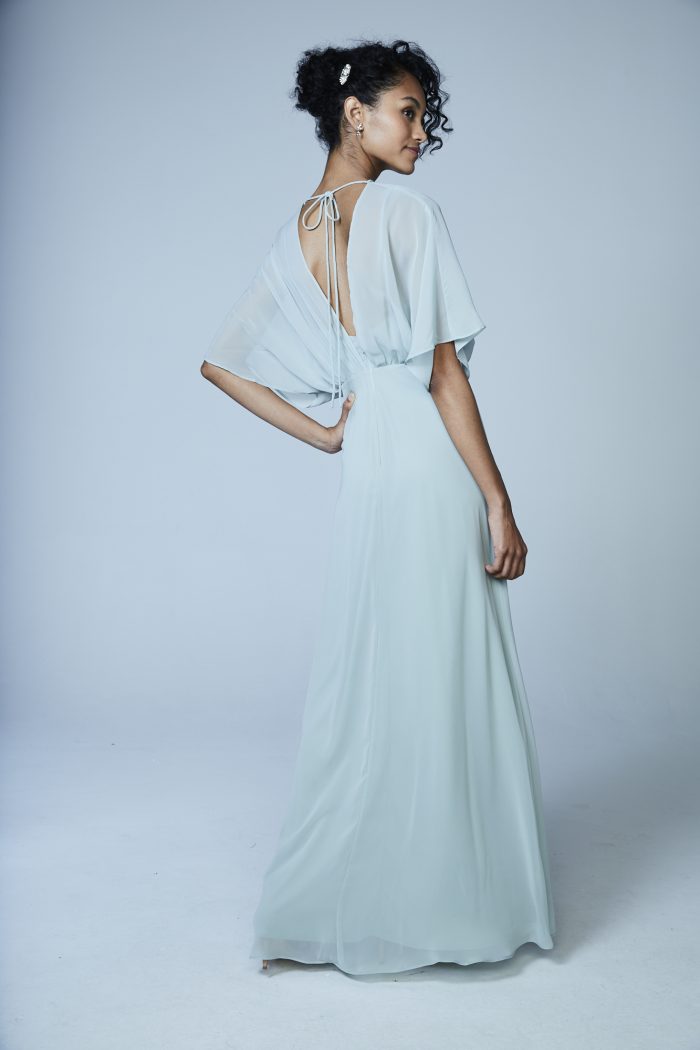 Day Dream Dress, $129, sizes: XL-2XL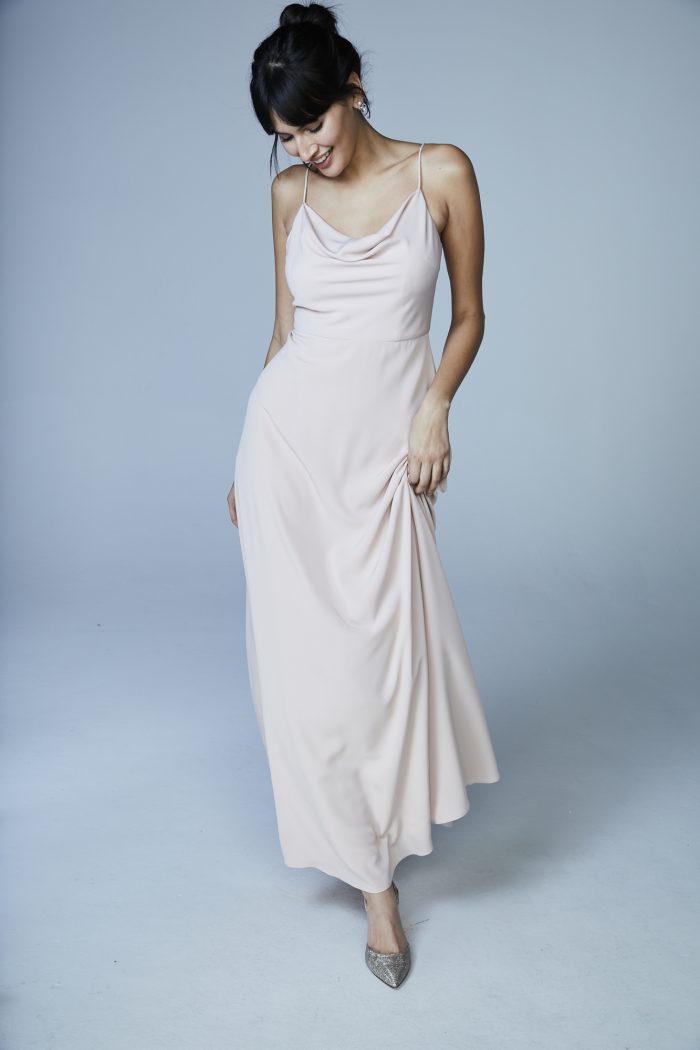 Fit for Fete Dress, $159, sizes: 0-20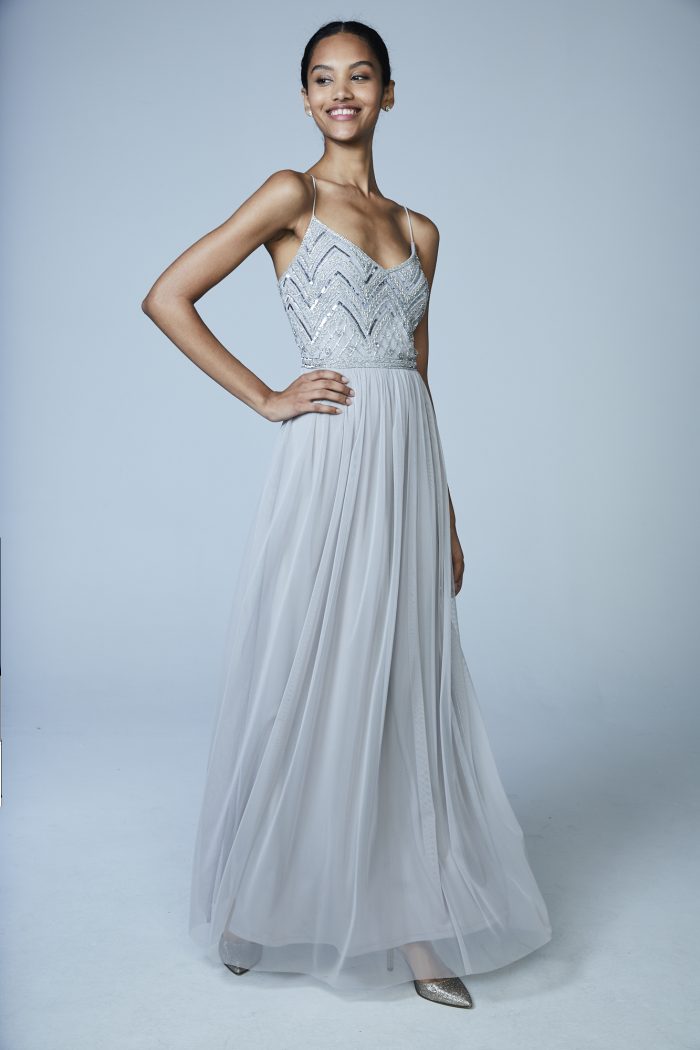 Shimmering Skies Dress, $199, sizes: 0-20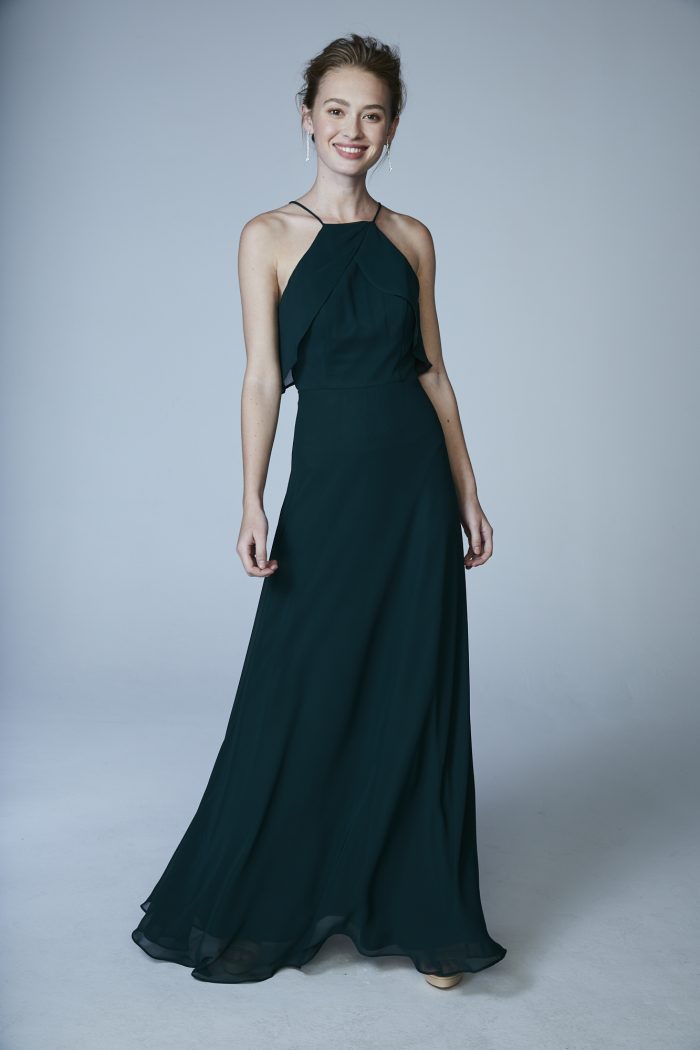 Easy Breezy Dress, $119, sizes: XS-2XL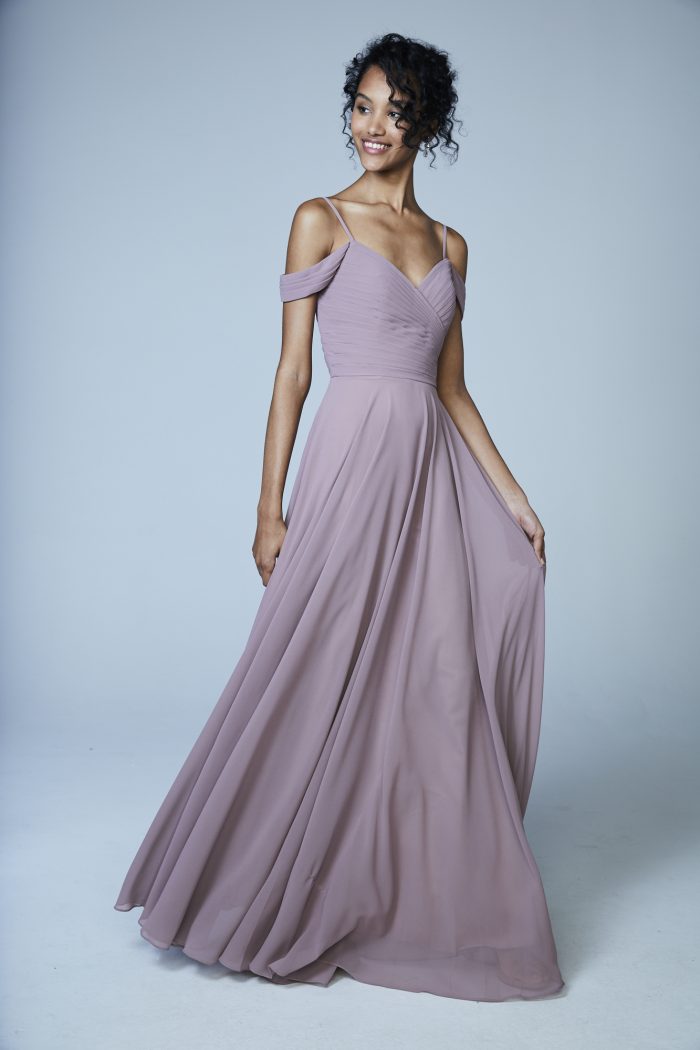 Best Day Ever Dress, $129, sizes: XS-2XL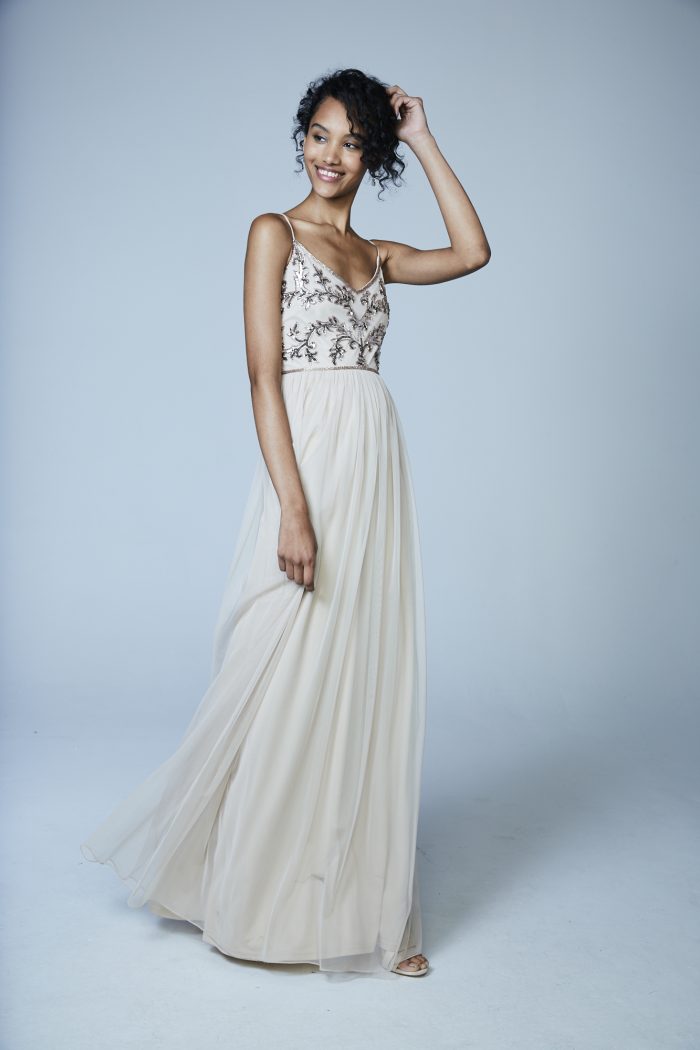 Gilded Age Dress, $199, sizes: 0-24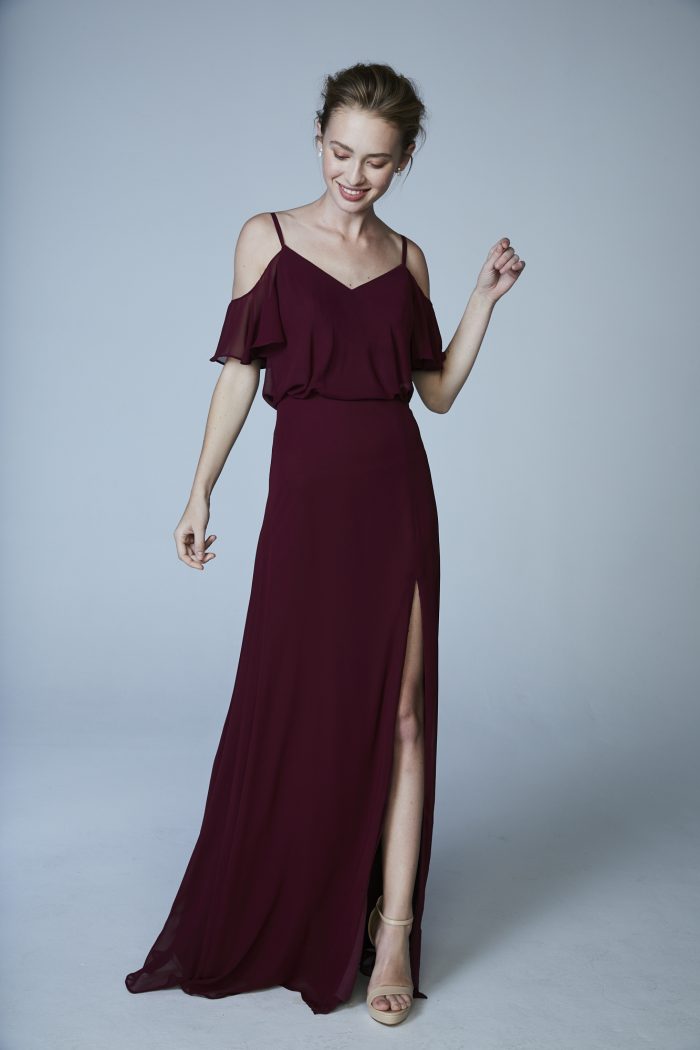 Good Luck Dress, $119, sizes XS-2XL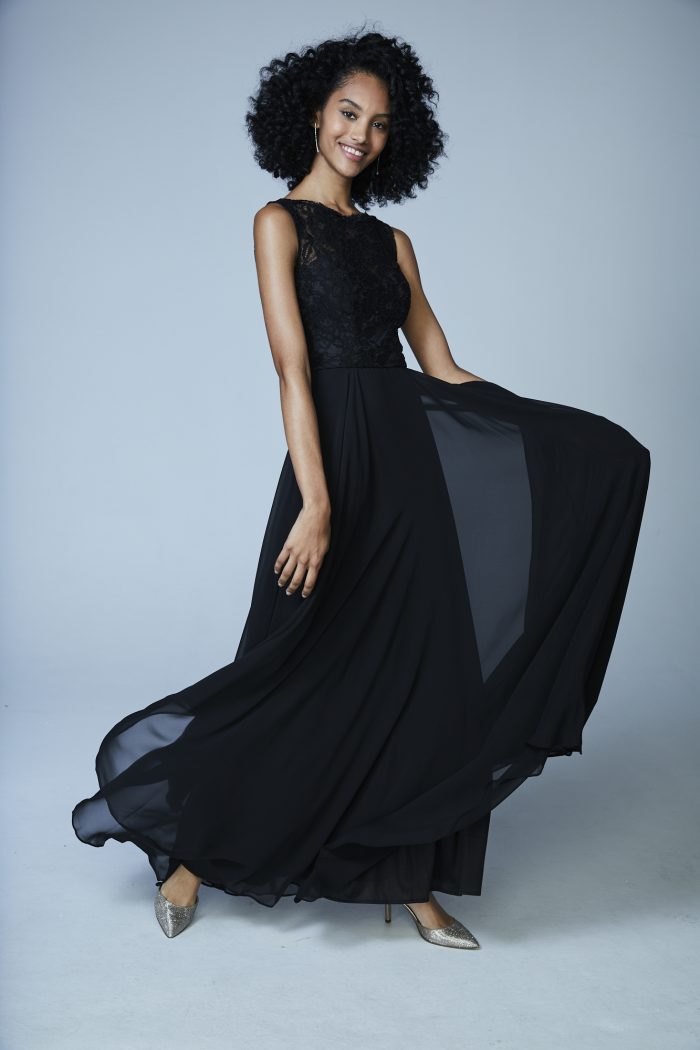 Happy Day Dress, $159, sizes: XS-2XL
Accessories + Decor to Fall in Love With
Whether you're looking for accessories to spice up your bridal look or fun decor and gifts for your pre-wedding and wedding events, Vow'd has got you covered! From crystal hairpieces to elegant earrings, Vow'd has all the accessories you need to complete your wedding outfit. Searching for bachelorette party sashes, confetti poppers, super cute bridal swag, and more? Scroll on to see a taste of what Vow'd has in store for you!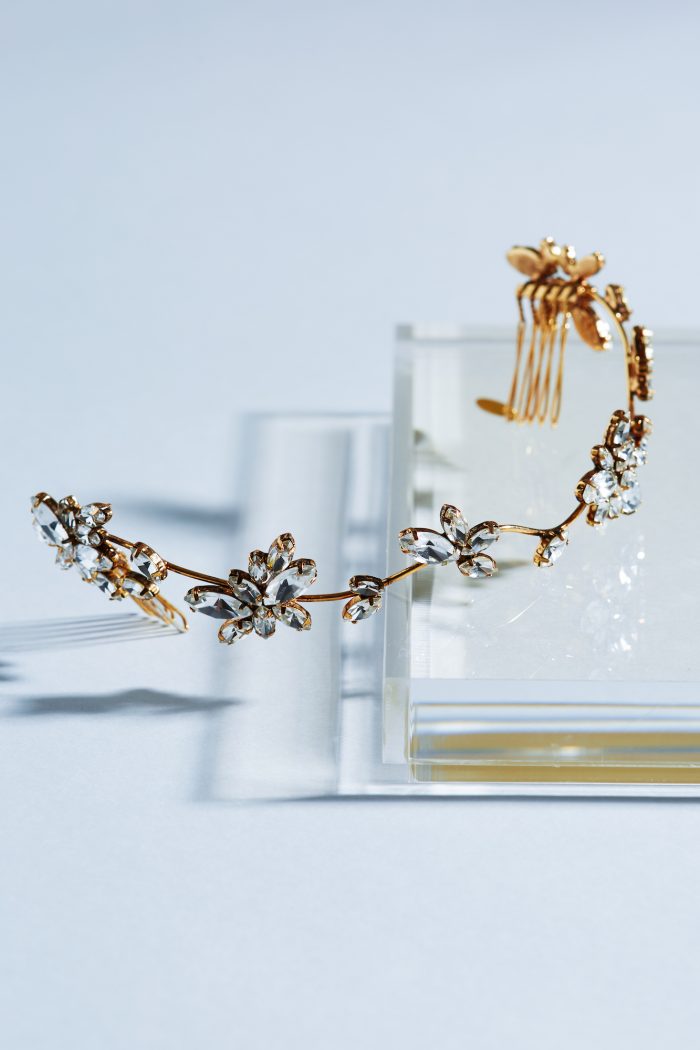 Delicate Wire Comb, $160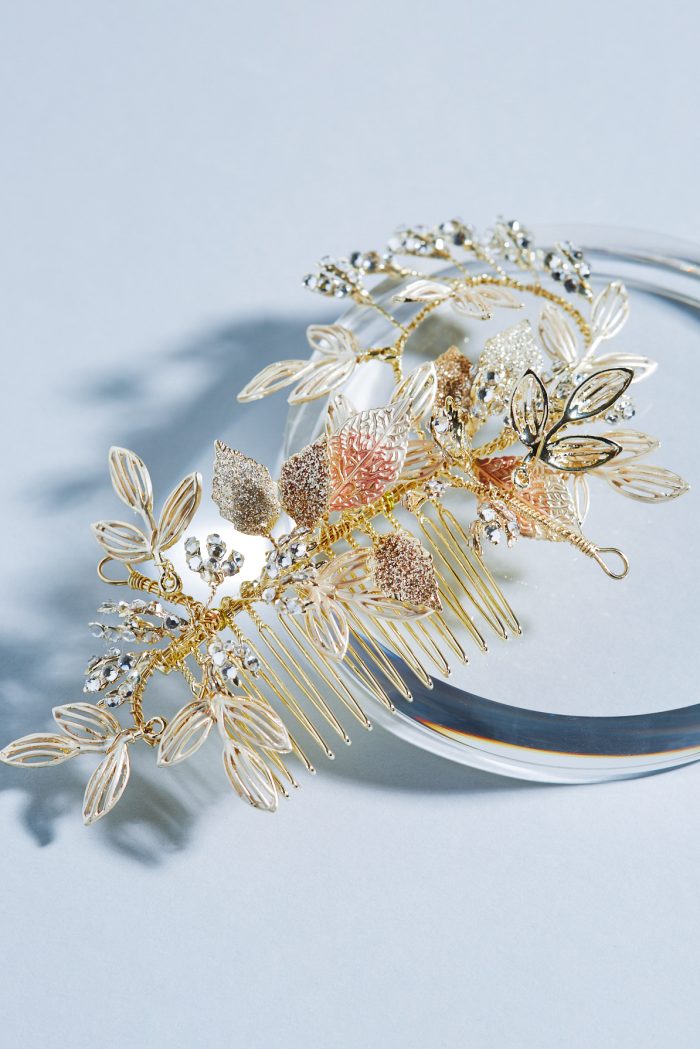 Wire Leaf Gold Comb, $115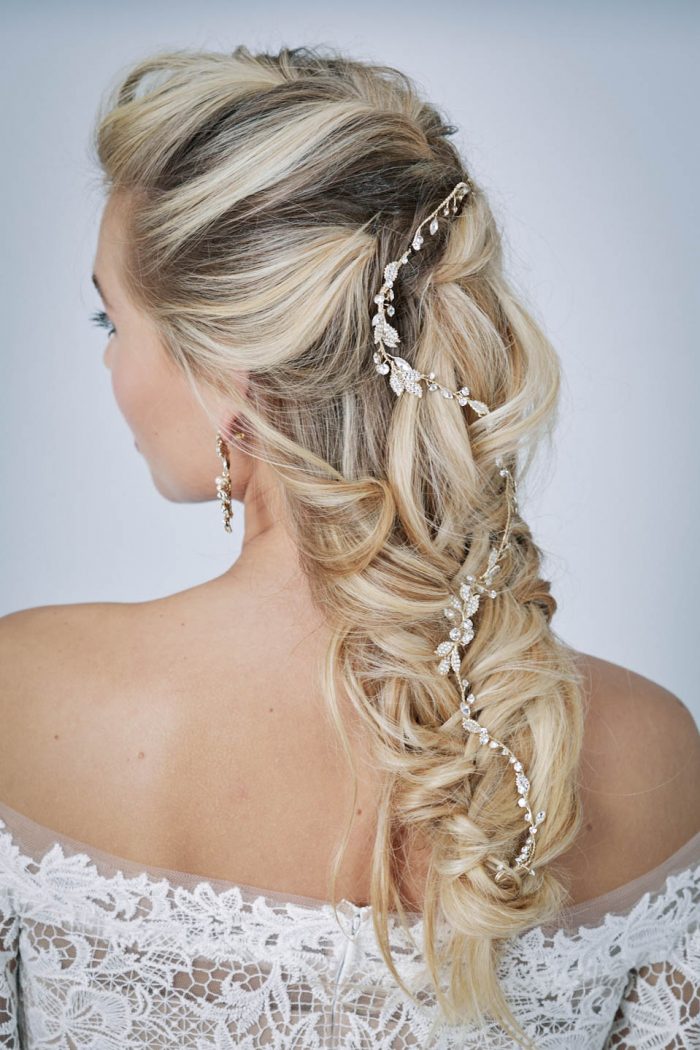 Gold Hair Vine, $95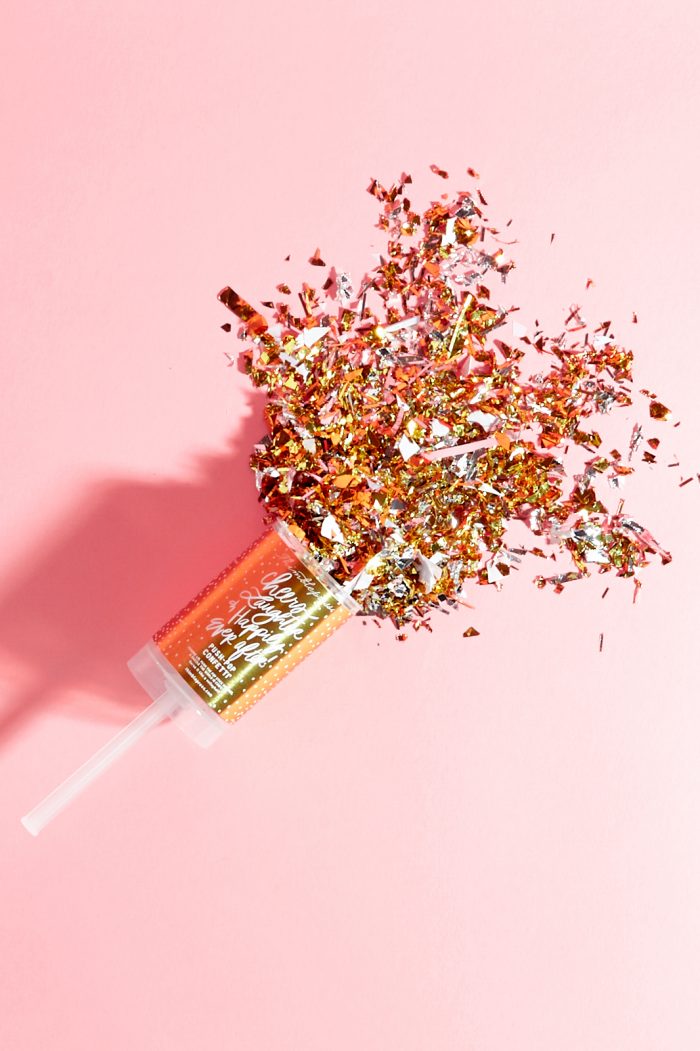 Happy Ever After Push Pop, $10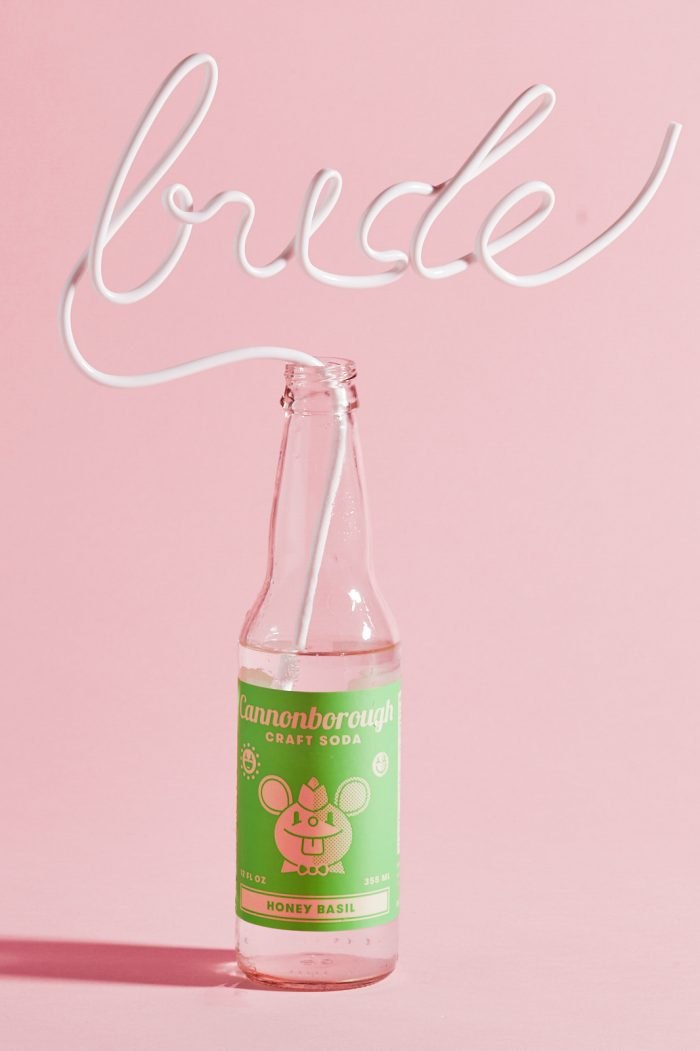 Bride Straw, $5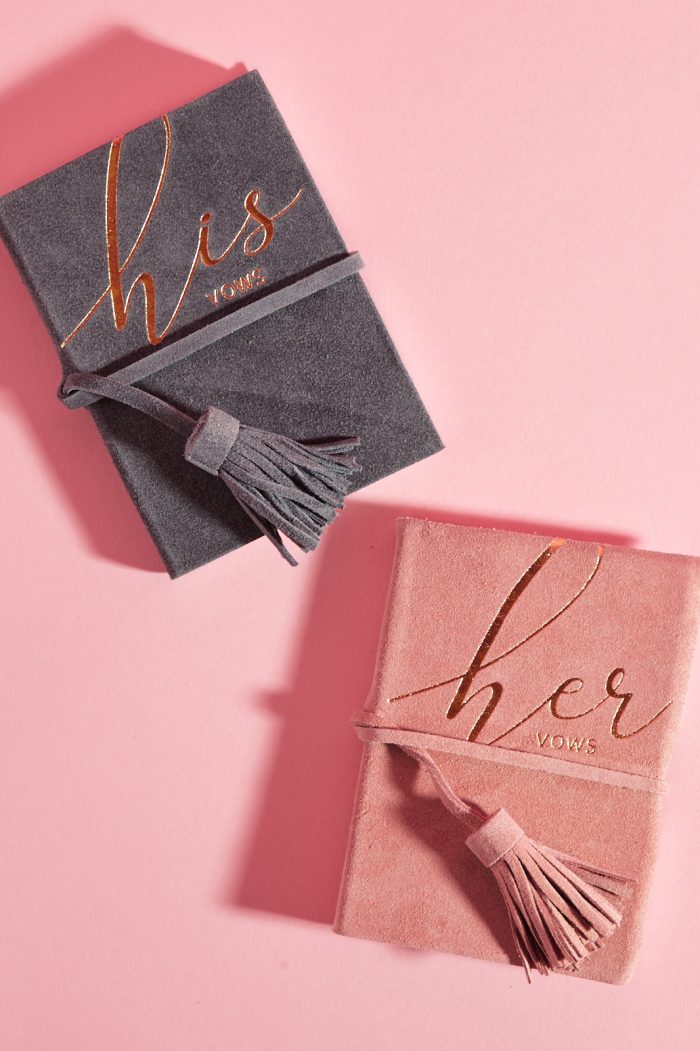 Hers Vow Book + His Vow Book, $14 each
We can't wait to see you in your Vow'd Weddings dresses! See the team at the Knoxville store, schedule your virtual appointment, and start your Vow'd Weddings shopping experience now!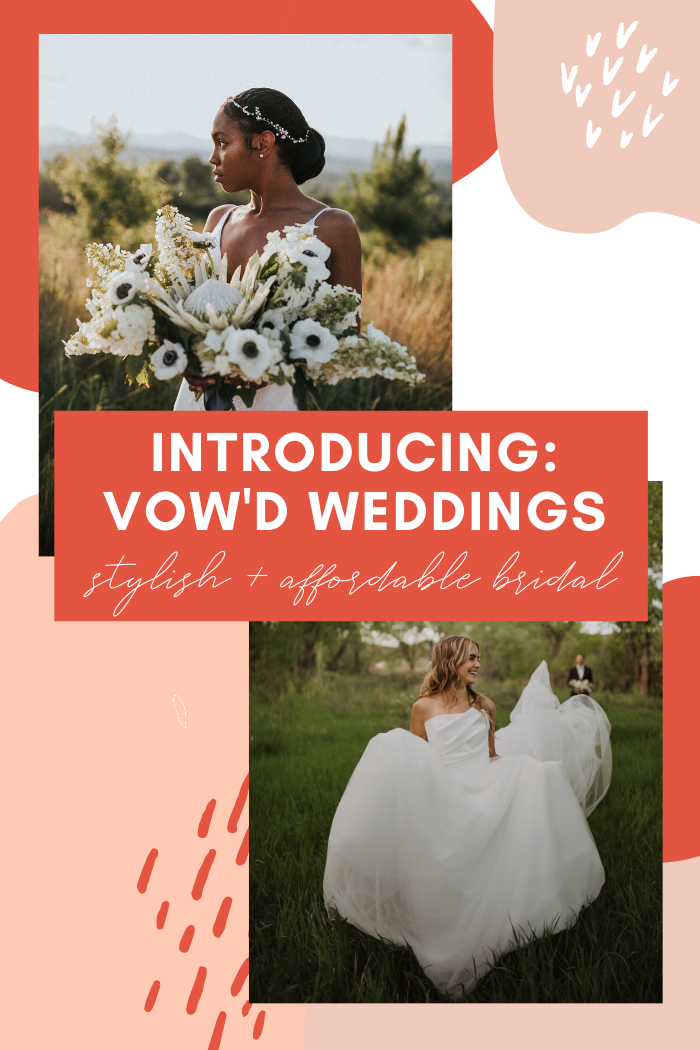 photos by Kelsey Shea Photography and A Bride's Best Mate