Nancy and Darshan's extraordinary Santa Monica wedding was planned by Nikki and Madiha Khan of Exquisite Events, and will simply make you swoon! Both the bride's Mexican heritage and the groom's Indian heritage were celebrated beautifully, and it was all expertly captured by Southern California wedding photographers Lin & Jirsa. Enjoy!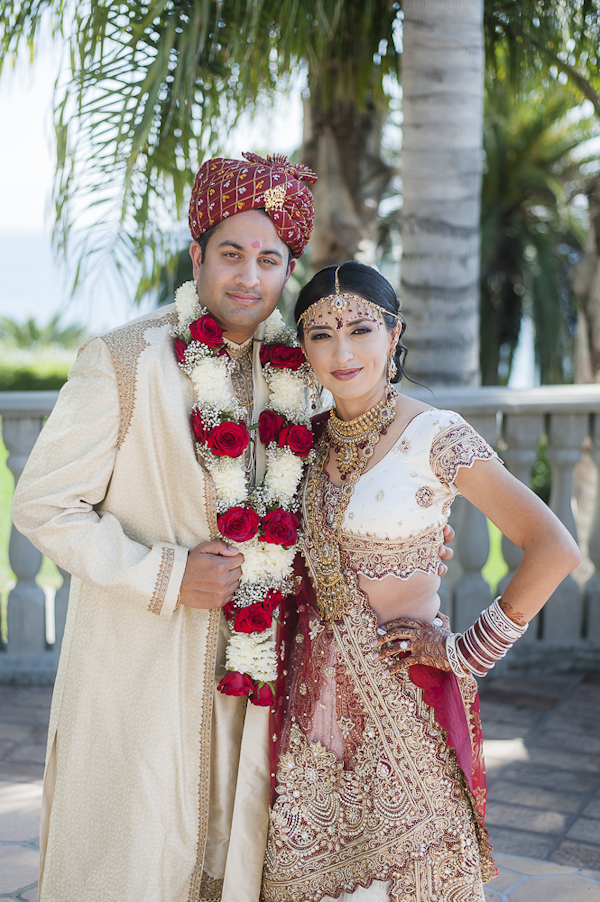 The Couple: Nancy and Darshan
The Wedding: 10.12.12 – Bel Air Bay Club, Santa Monica, California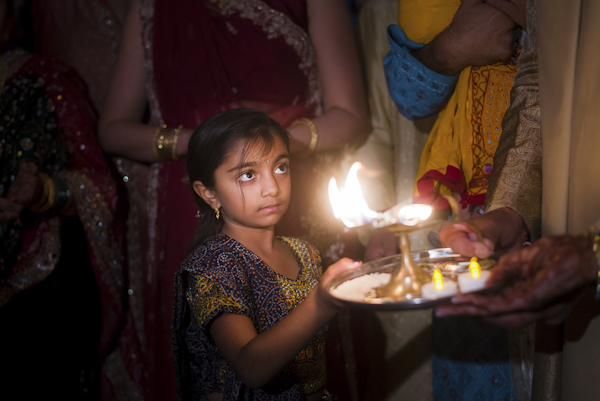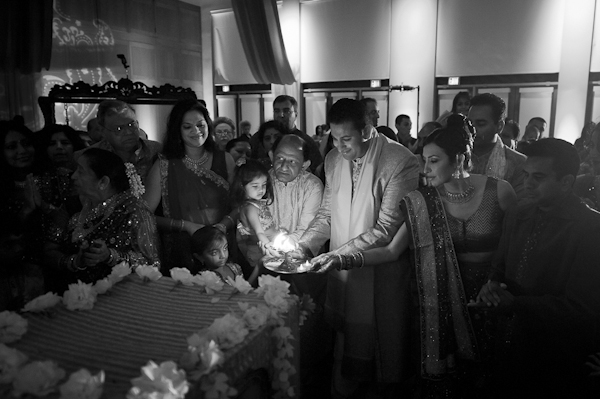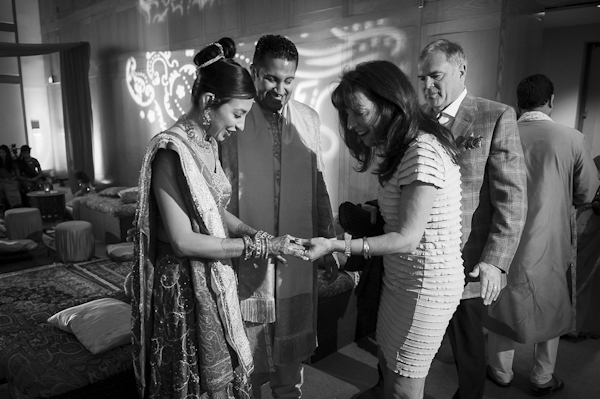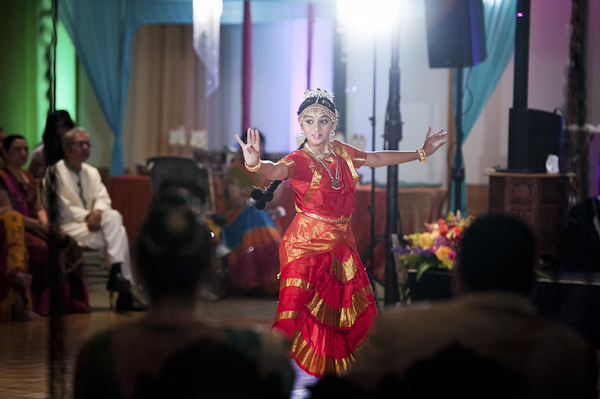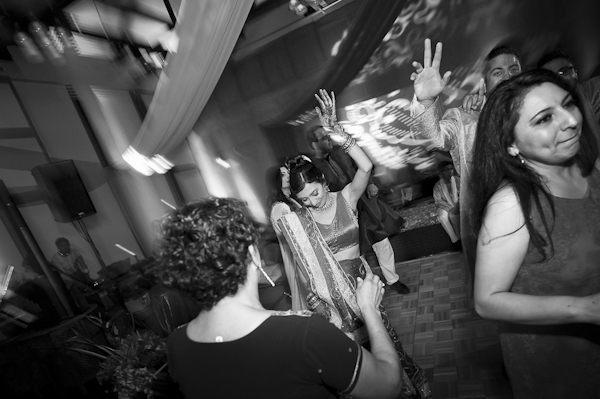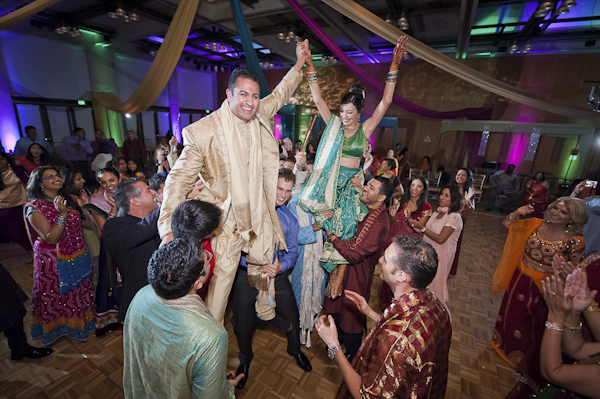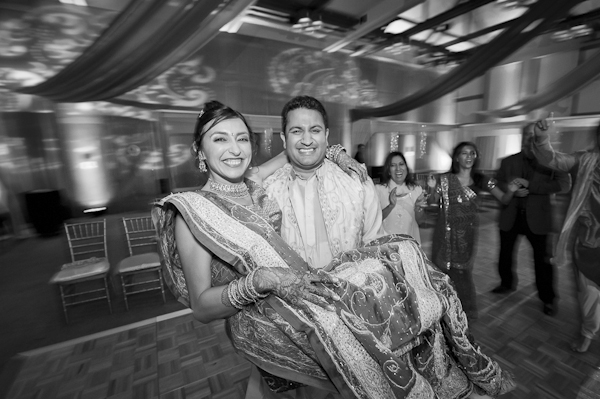 The Goals: We wanted to have a welcoming, warm environment, give our family and guests comfort and enjoyment as well as having our ideas or thoughts of our wedding play out in a beautiful location.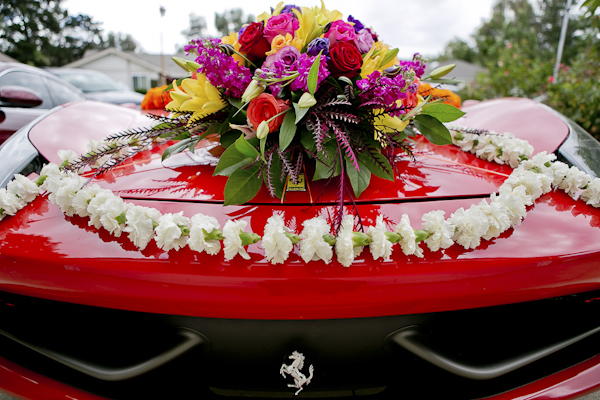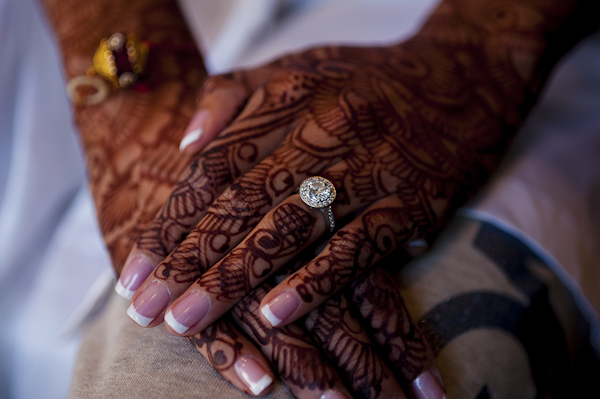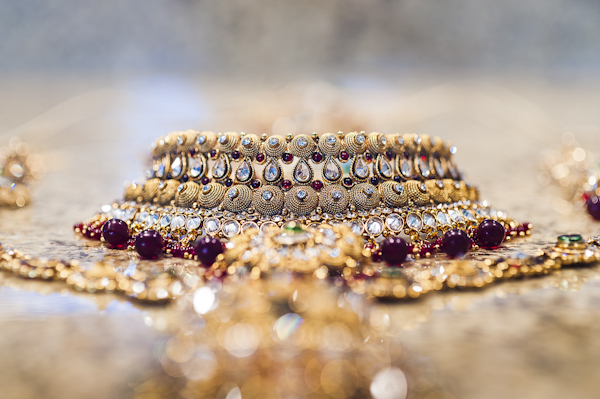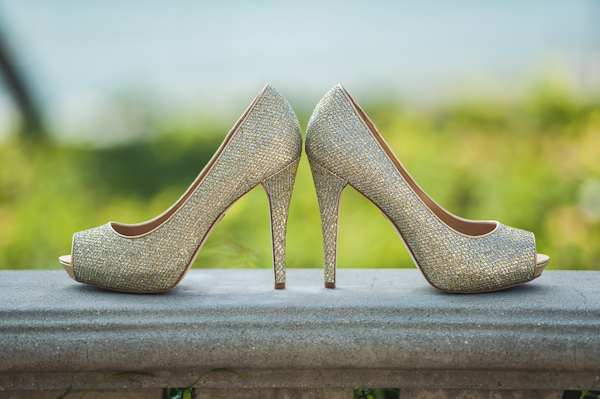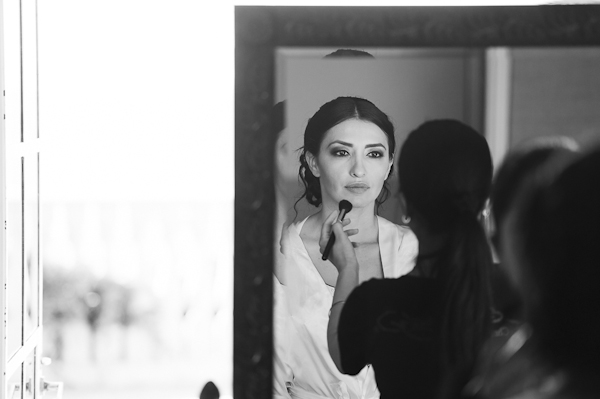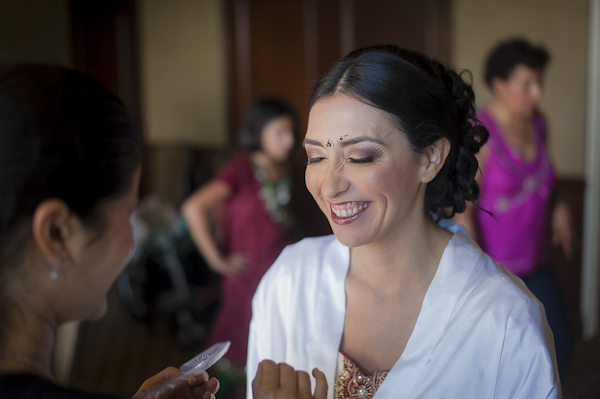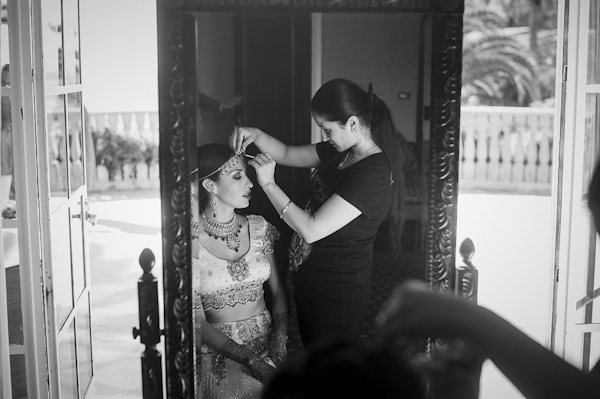 The Process: Our planning experience was great because we had the help of many influential vendors with experience. We picked the location by picking a place near to our home, which has beautiful ocean views. The design process came from picking our favorite colors and adding some romance to the design. The main dinner room was transformed with lighting and drapery to fit the look we were trying to achieve.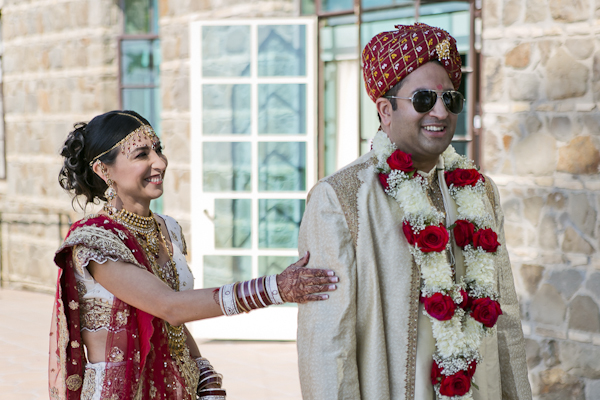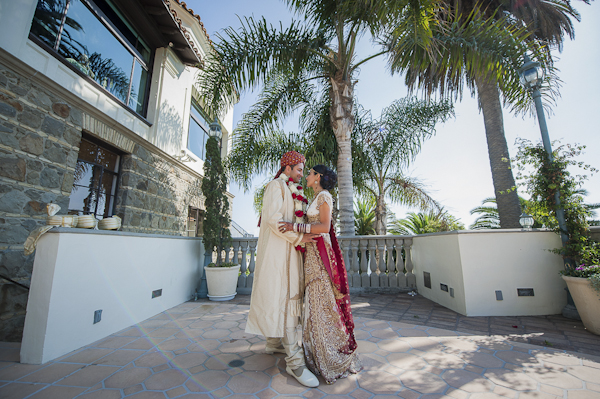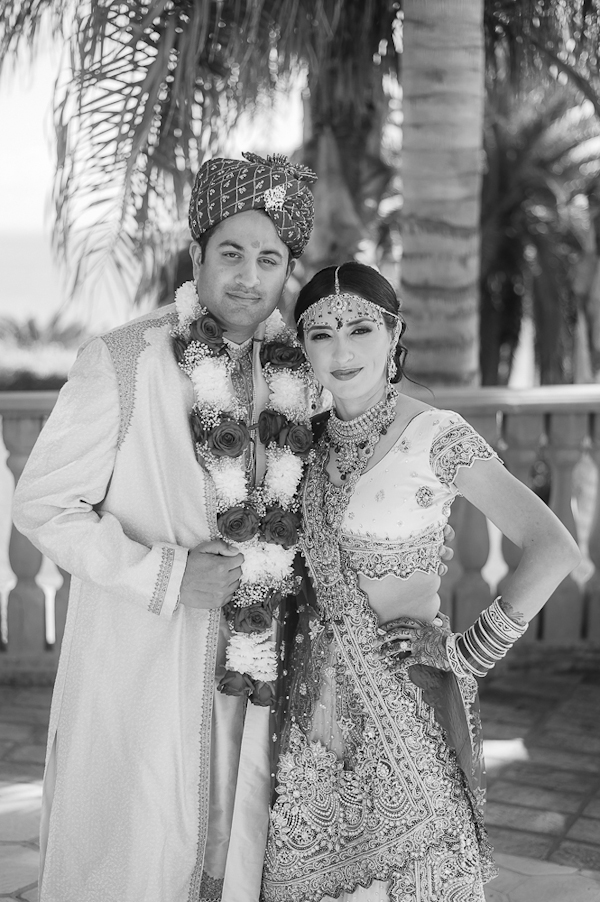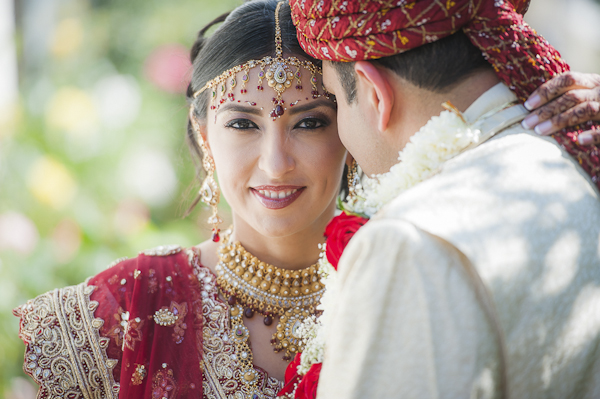 The Design: We wanted a warm, welcoming environment full of romance and love. We had many deep colors with accents of gold and crystals. It all went well and enhanced our attire as well. The stage (mandap) where our ceremony was very unique and beautiful! There were many people involved in getting the mandap and the lawn as beautiful as it was.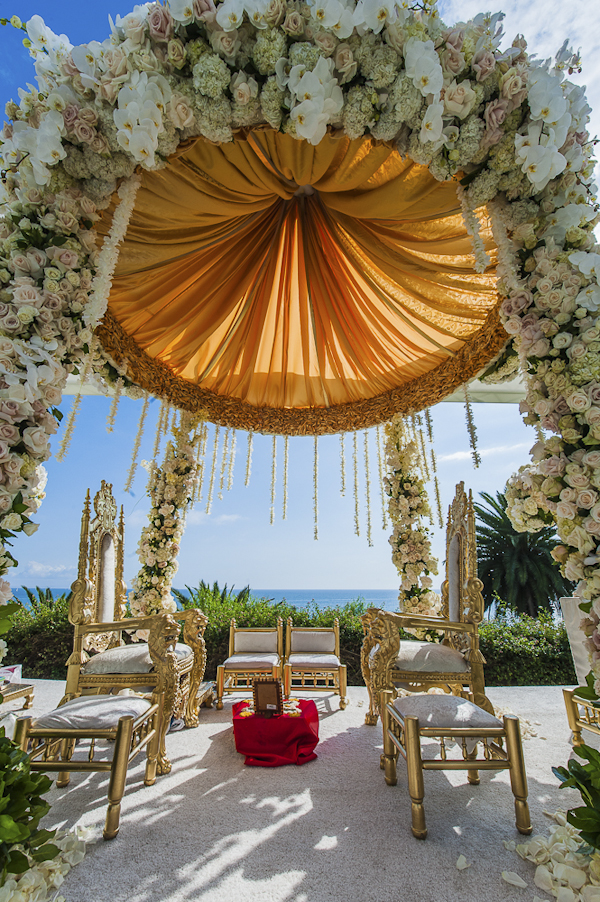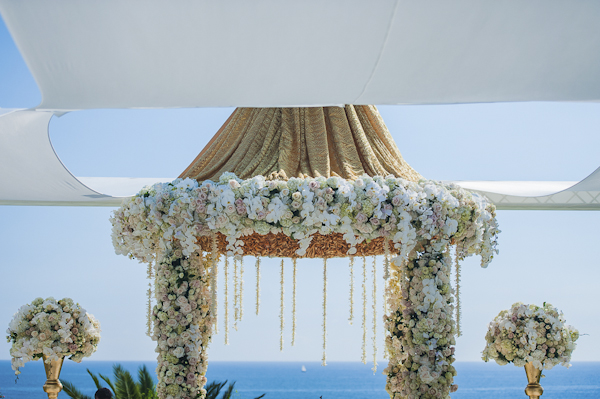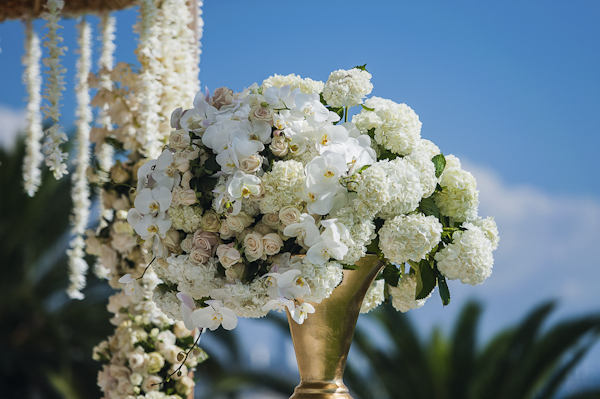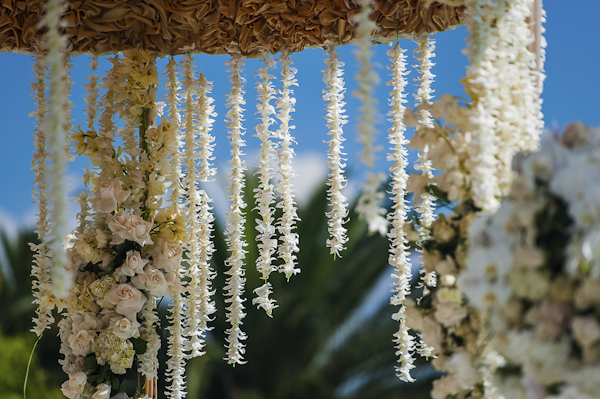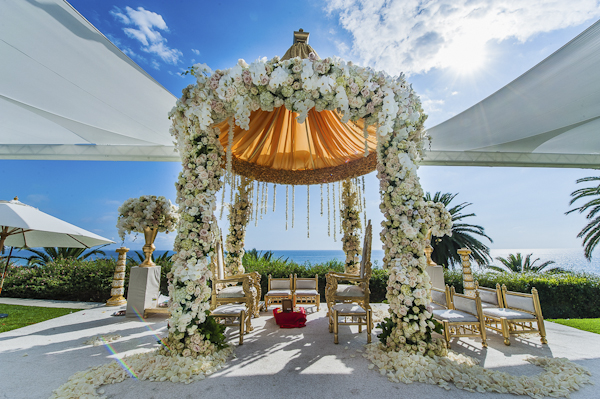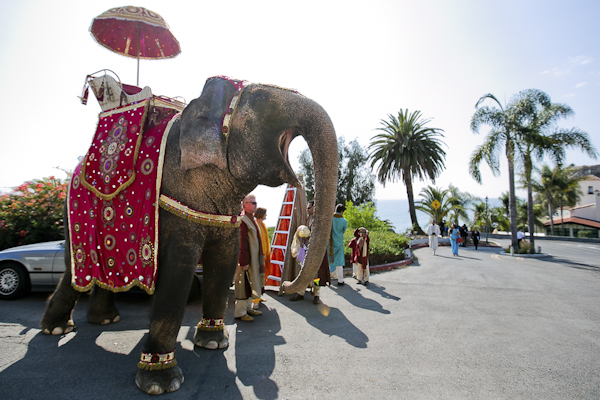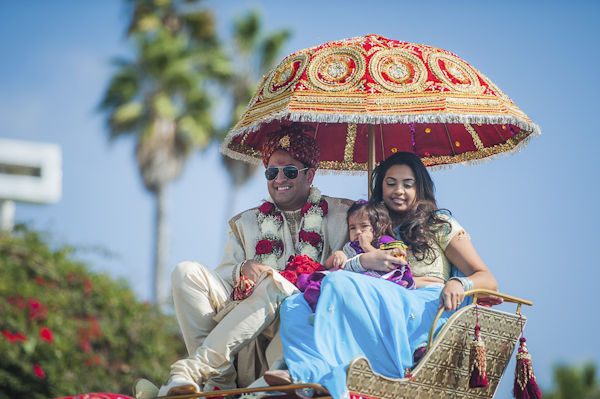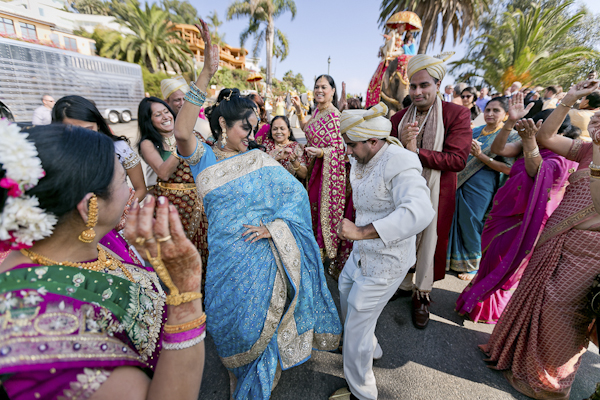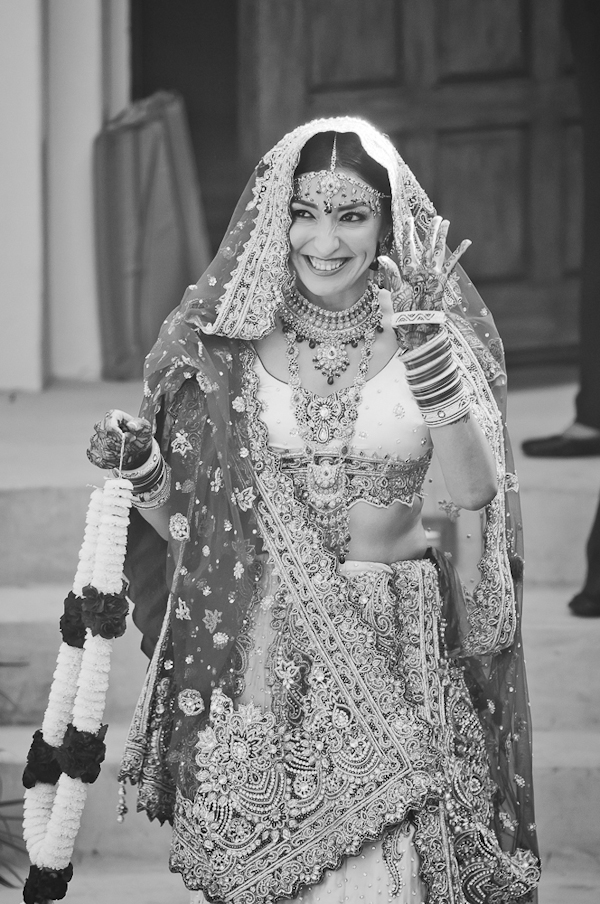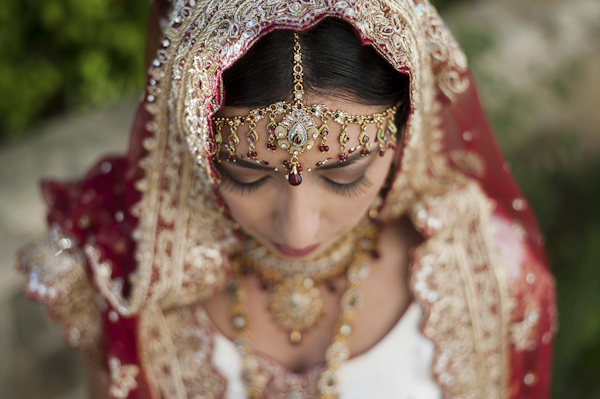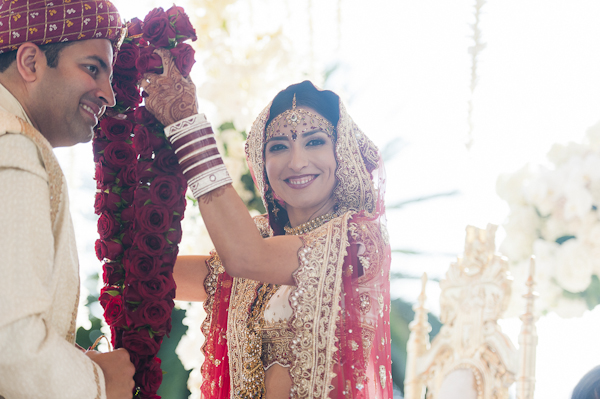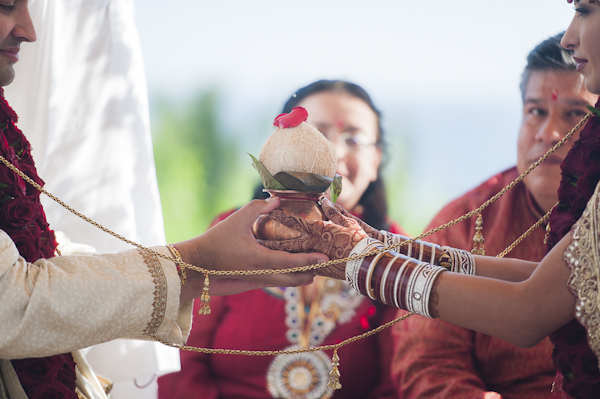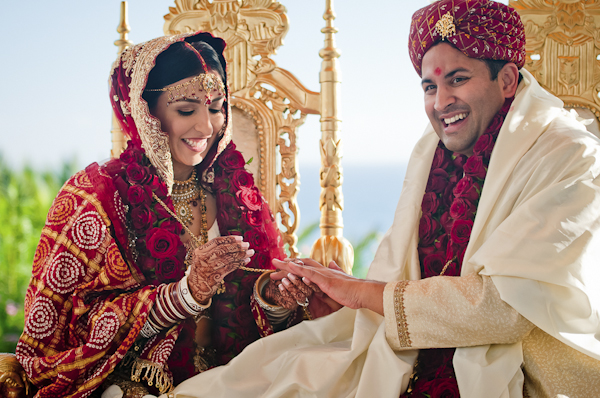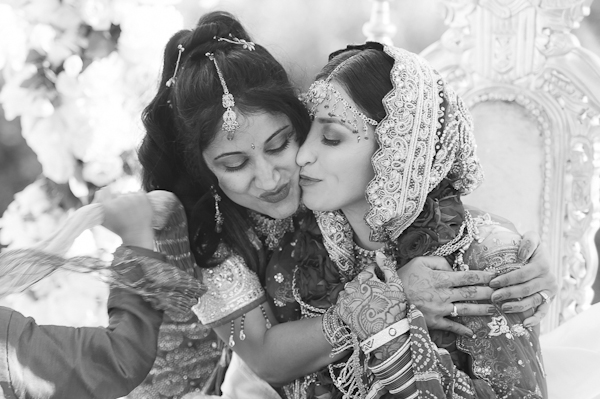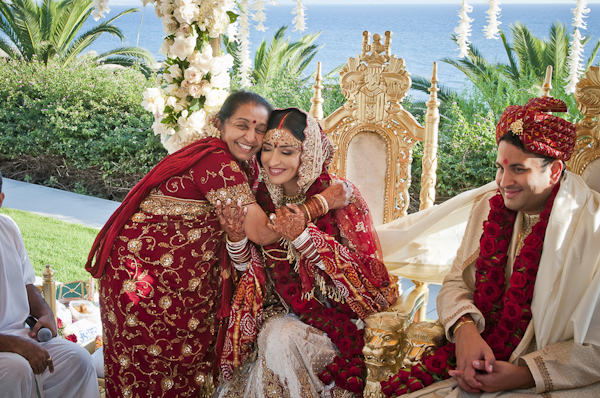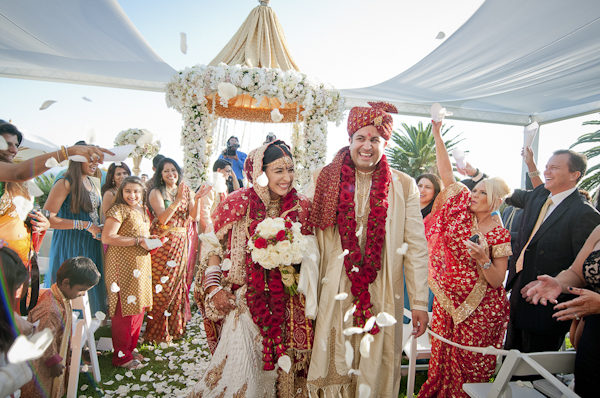 The Moments: It was a magical day. One of the best decisions was to add the Shehnai player, so we could have live music during the ceremony. Having our DJ translate the ceremony to English was important so that everyone understood the ceremony. Having food and champagne in our room between the ceremony and reception, so we actually got to eat! Also, having some traditional Indian snacks during the Bharrat, so that the guests had some traditional food during an important event of the marriage ceremony.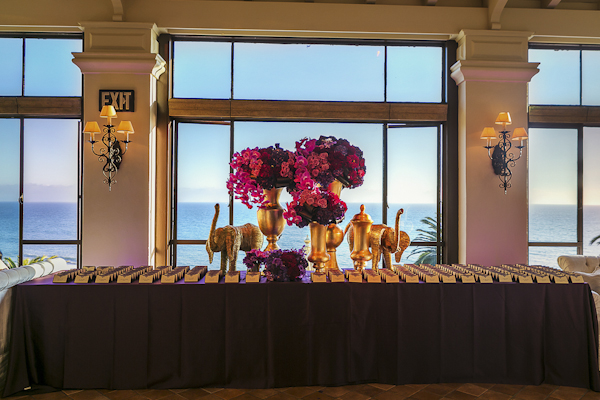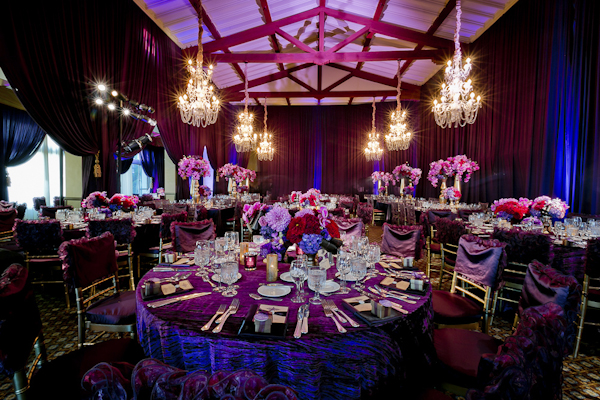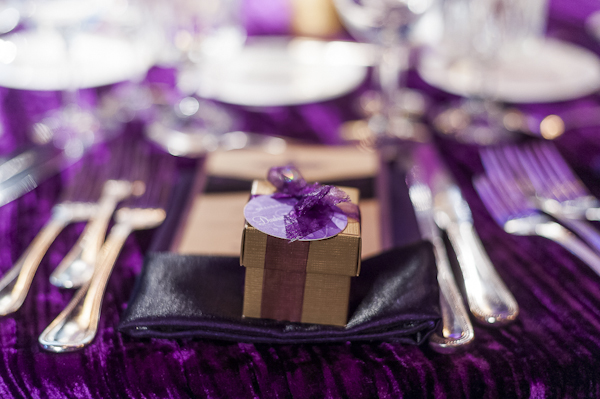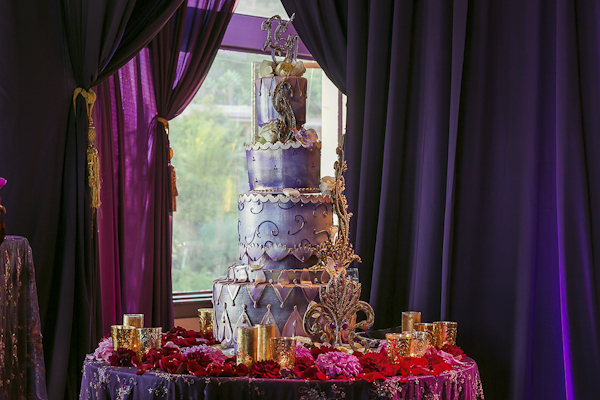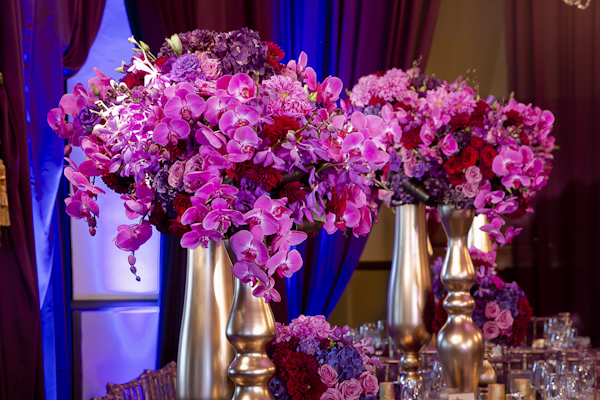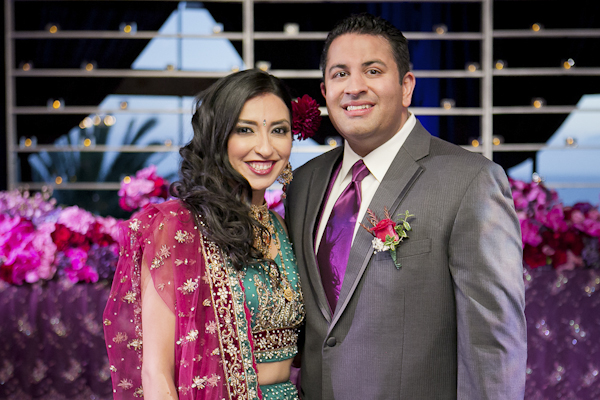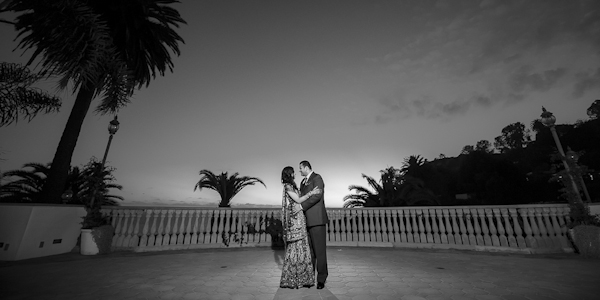 The Advice: Start planning early, so that you can compare prices. There are many, many vendors to chose from but it takes so much time going through and meeting them all, and voicing your desires. Also, get your marriage license at least one month before your wedding; we ended up getting ours the day before our wedding! I think it'd be a nice thing to do to mark your one-month count down to the big day.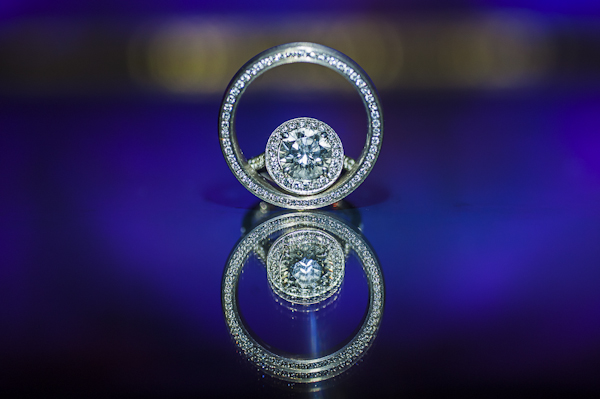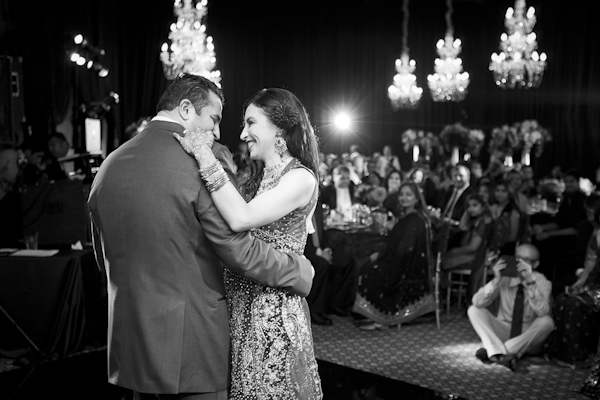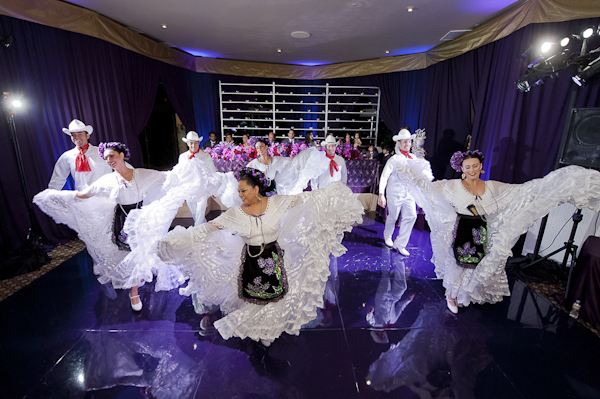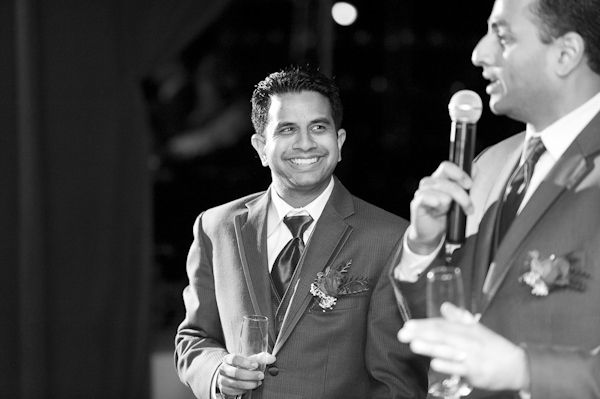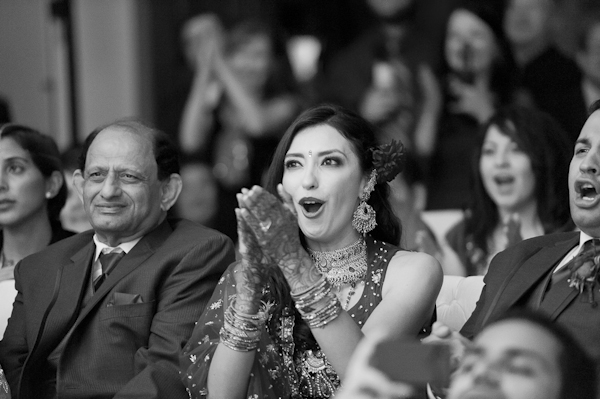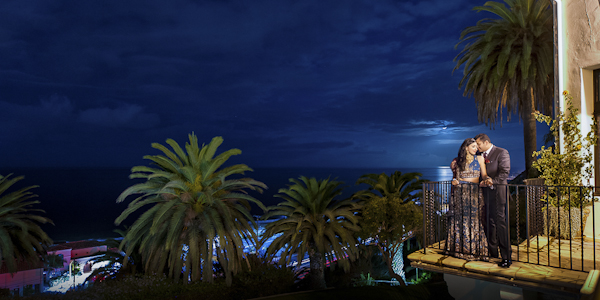 The Wedding Team:
Photographer: Lin & Jirsa
Event Planner: Nikki and Madiha Khan of Exquisite Events
Ceremony and Reception Venue: Bel Air Bay Club
Videographer/Film Maker: Lin & Jirsa
Catering: Bel Air Bay Club
Florist: The Hidden Garden Floral Design
Cake: Rosebud Cakes
Wedding Dress: Dream Collections
Hair and Makeup: Ziba Beauty
DJ: Kumba Entertainment
Live Music: Roger Lipson (Shehnai player during ceremony), Kumba Entertainment (Dhol players during Bharrat), Rossi Music (string quartet during cocktail hour), Zero Hour from Rozzi Music (reception)
Dance Performers: NDM Bollywood Dance Productions and Grandeza Mexican Folk Ballet Company
Rentals: Revelry Event Designers
Elephant Rental: Have Trunk Will Travel
Horse and Carriage Rental: Enchanted Carriages
Thank you Nancy and Darshan for sharing your incredible wedding with us!
Looking to plan your wedding in Southern California? Check out our wedding planning Hotlist for Los Angeles!