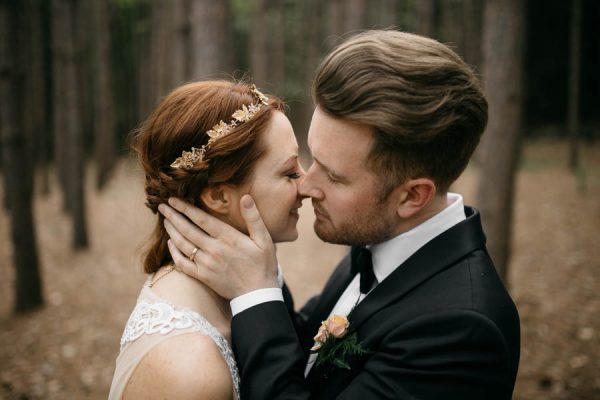 There are so many ways to make a wedding your own, and Kat and Viktor's Swedish-inspired Castkills wedding is a perfect example. The two fell in love with the magical forest surroundings, and The Roxbury Barn allowed them to say "I do" among the trees while having the wedding reception of their dreams. Everywhere you look in this wedding, you'll see hints of Swedish tradition, from the bright red dalahast pinata the couple whacked at their ceremony to the customary toastmasters dressed in 16th century uniforms. Jean-Laurent Gaudy Photography captured all of the fun, as well as some seriously stunning portraits of the newlyweds embracing in the woods!
The Couple:
Kat and Viktor
The Wedding:
The Roxbury Barn, Roxbury, New York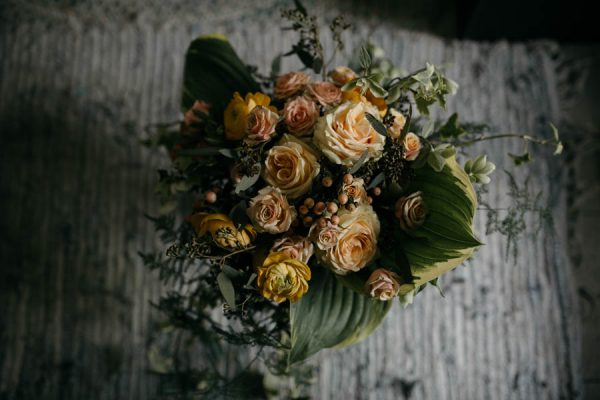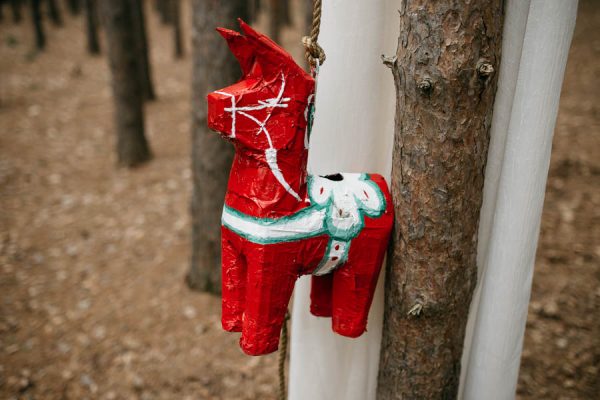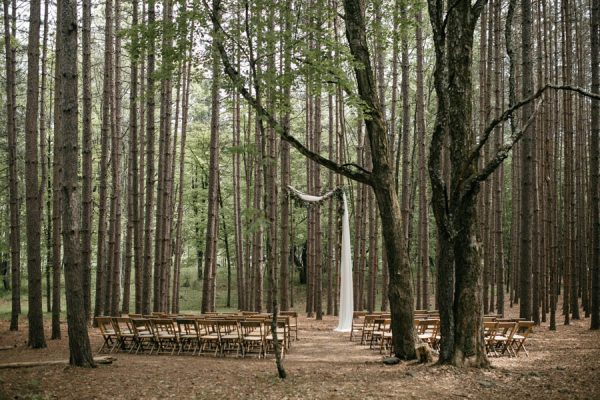 We've always thought the Catskills were magical and The Roxbury Barn allowed us to craft the wedding the way we wanted, without putting up too many guardrails.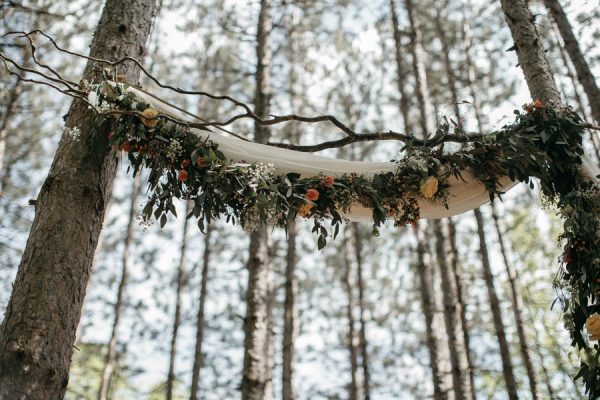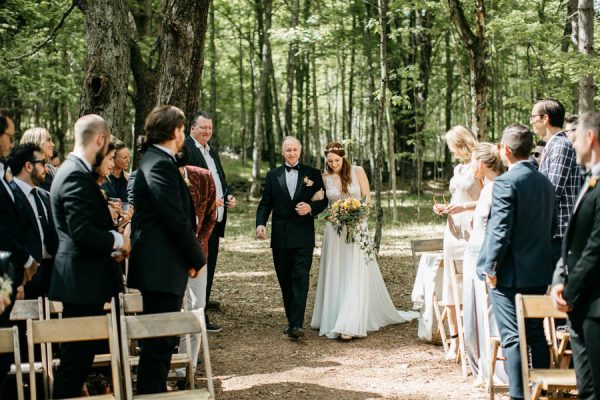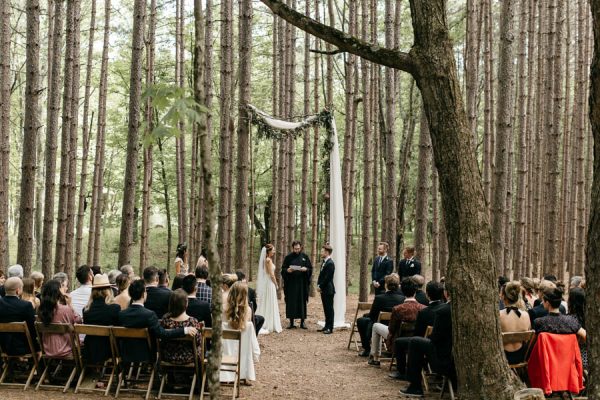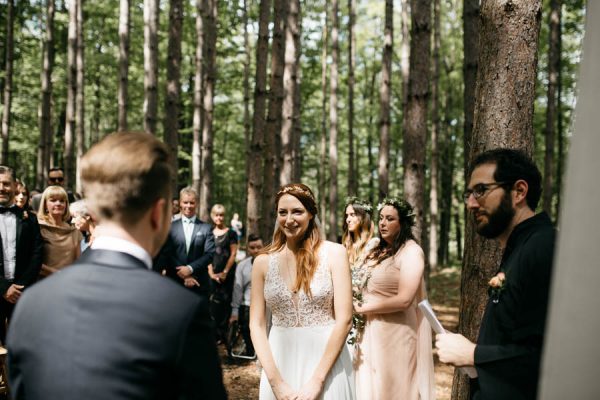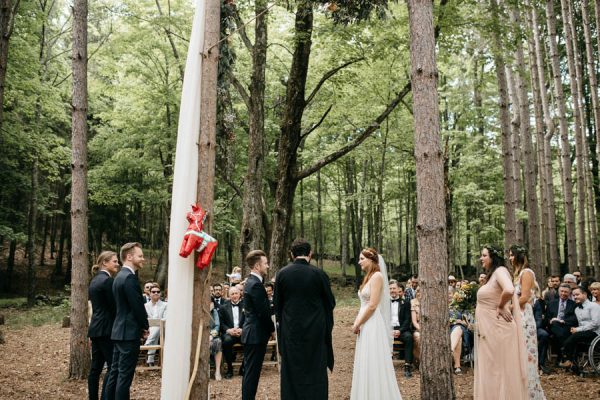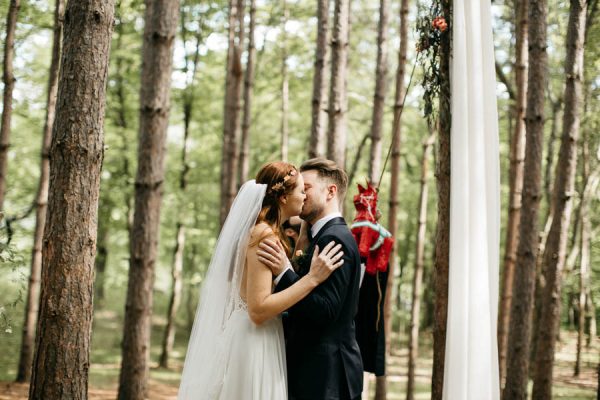 There was a lot of Swedish culture infused into the wedding, including two toastmasters dressed in Swedish 16th century uniforms and a dalahast pinata.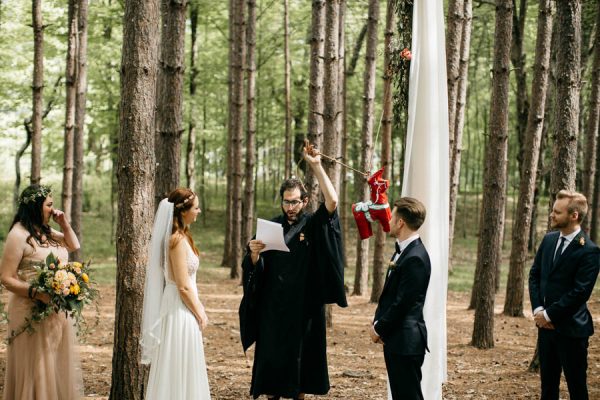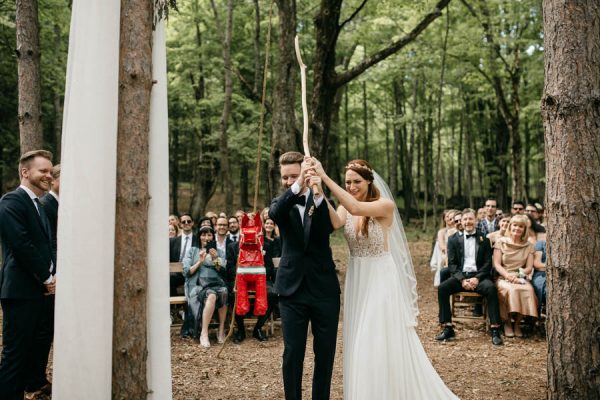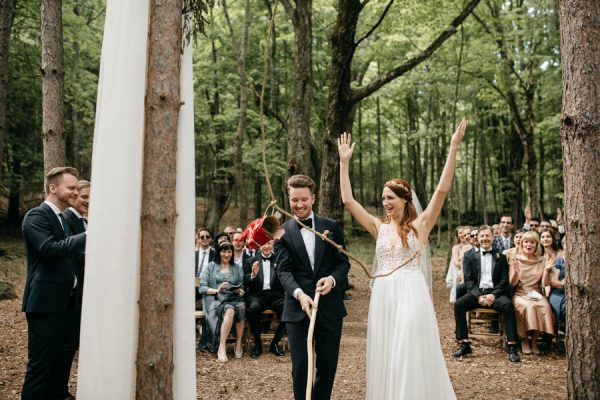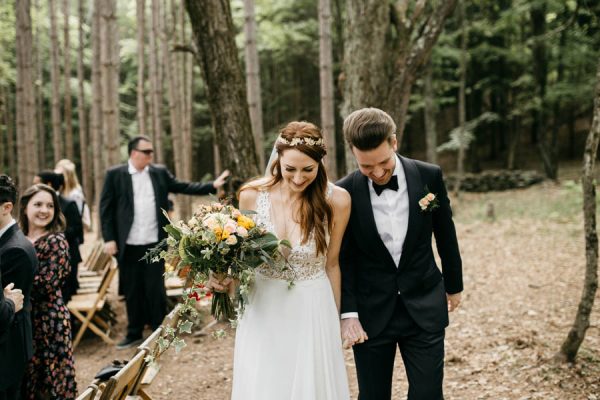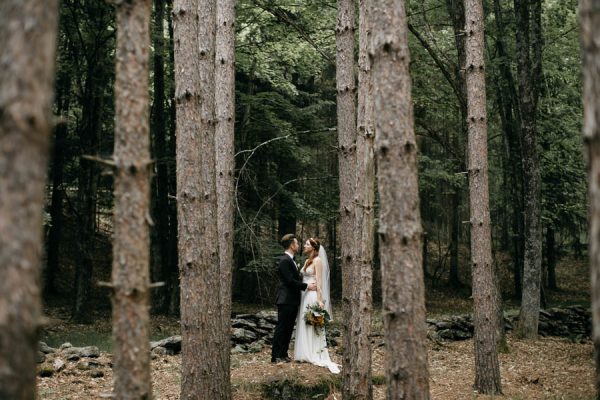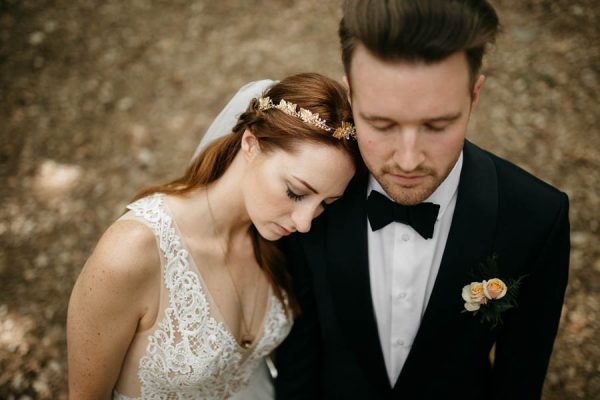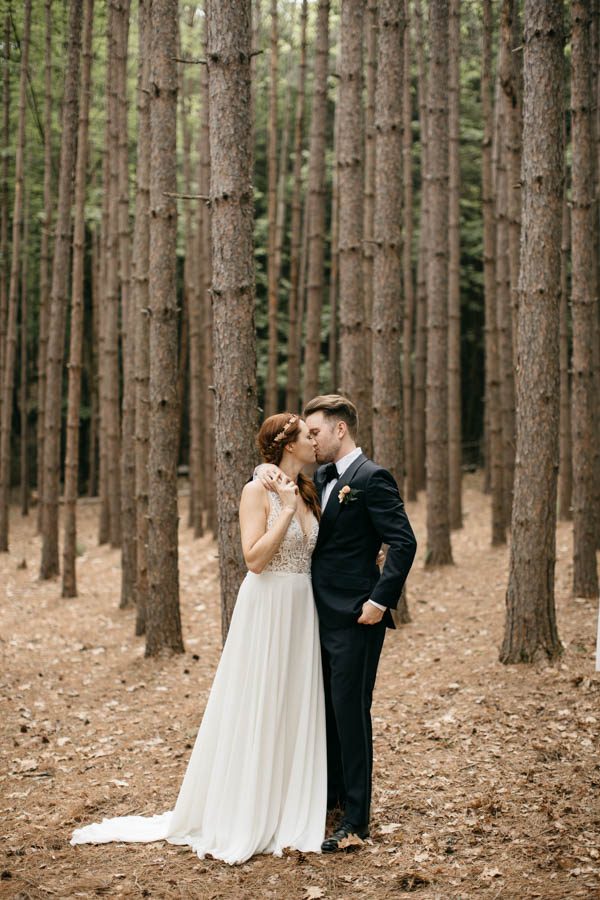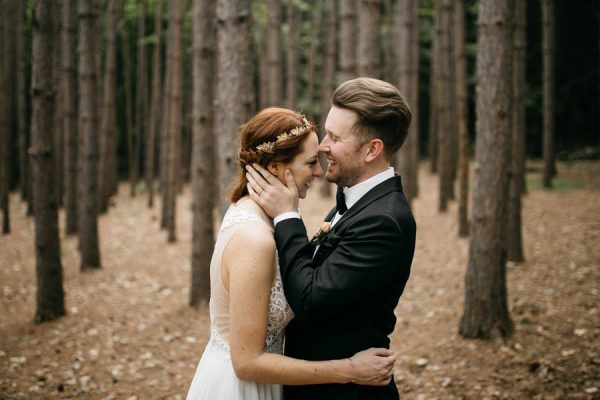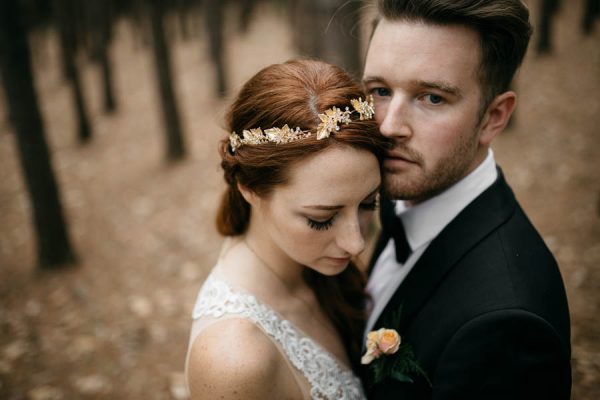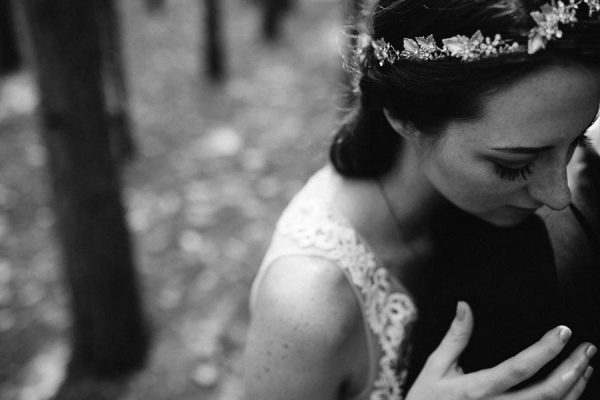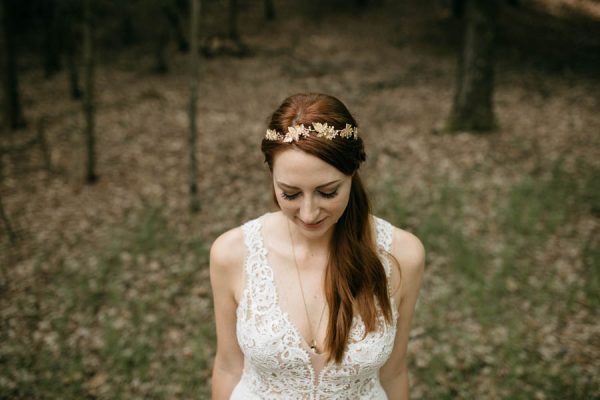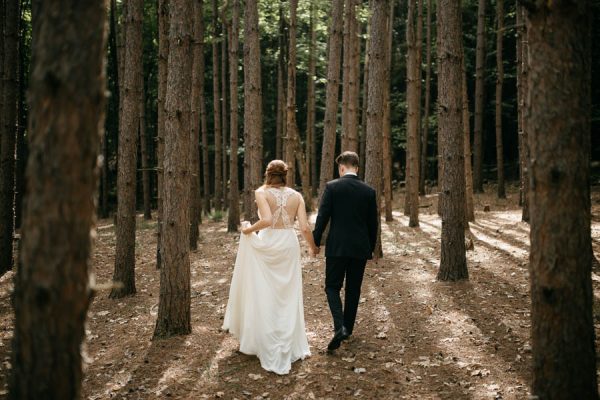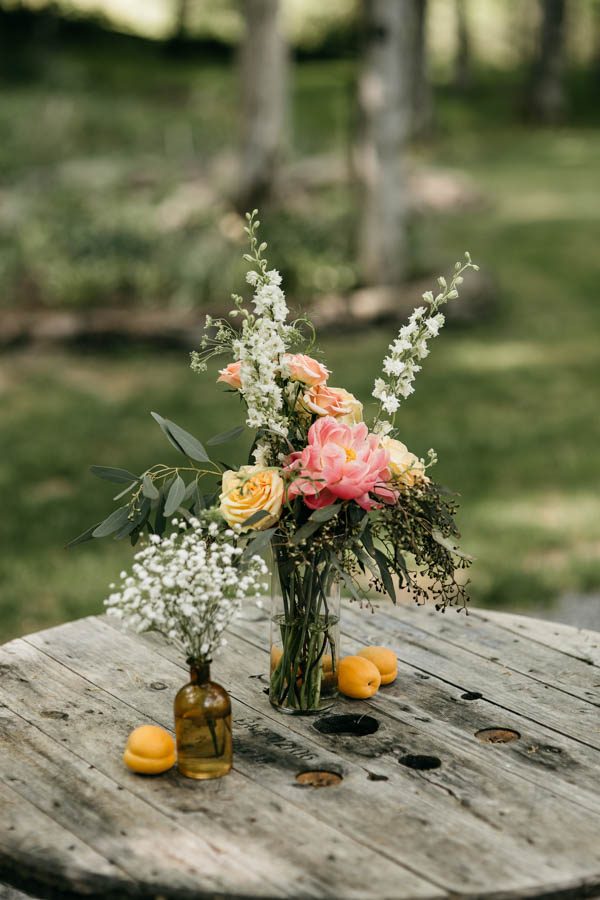 It was most important that our wedding emanated us. From the apricots from Kathleen's childhood to the Swedish candy and schnapps from Viktor's home county. It was also important that we found a special place where our friends and family from around the world could finally meet and celebrate together.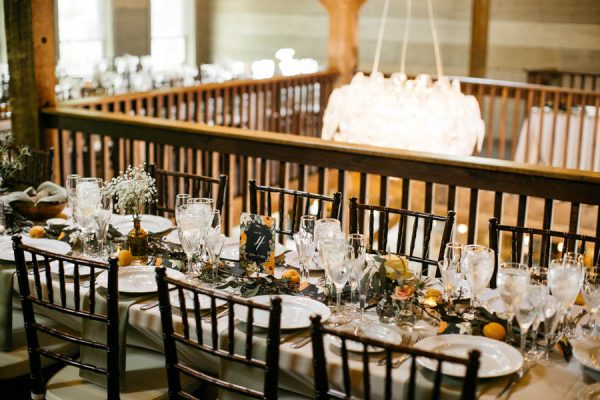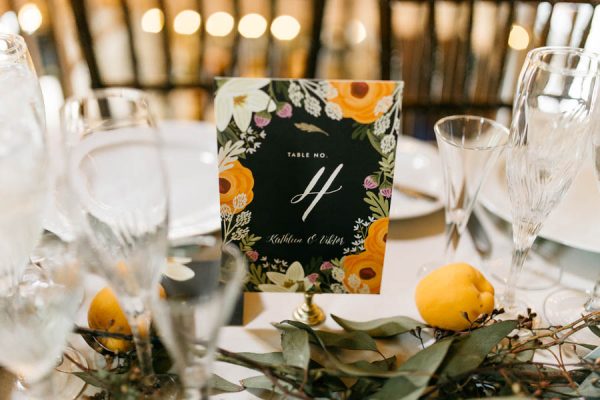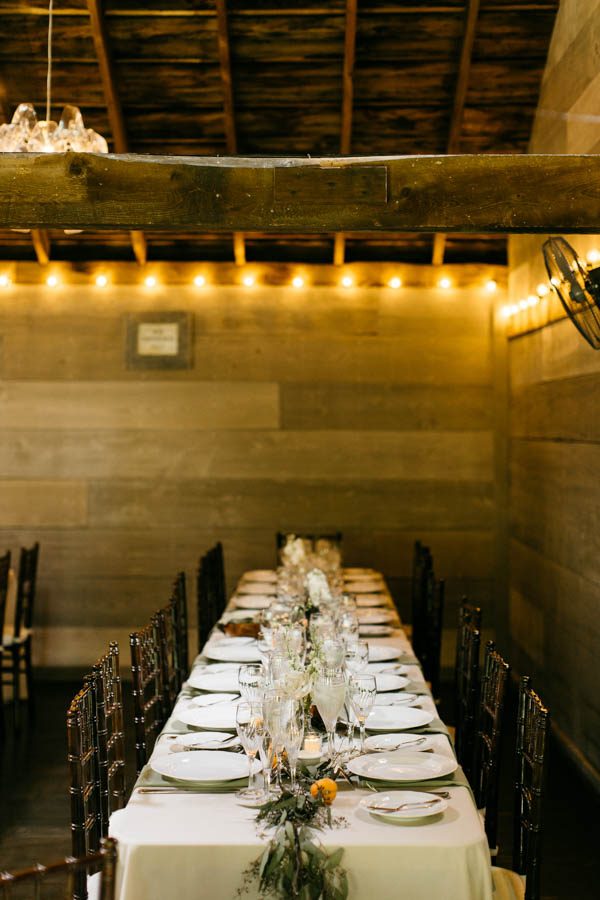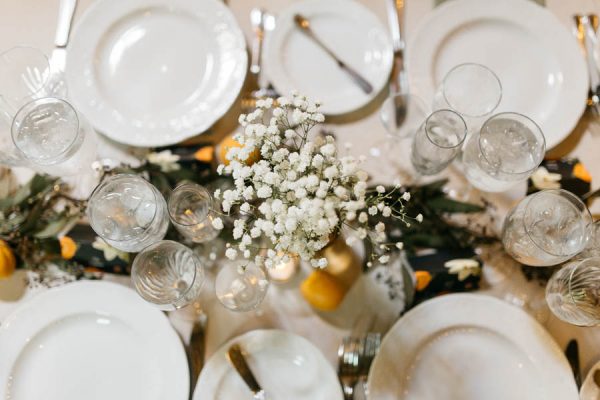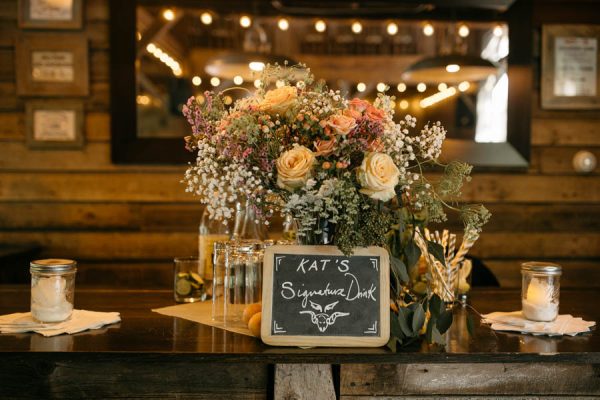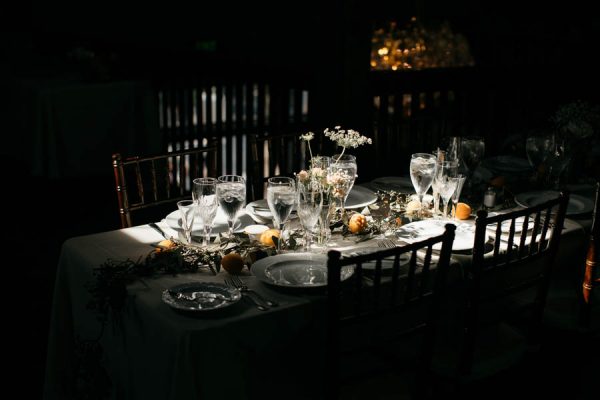 We loved all the amazing speeches, courtesy of our toast masters. Traditional Swedish weddings usual include a lot more toasts than other weddings!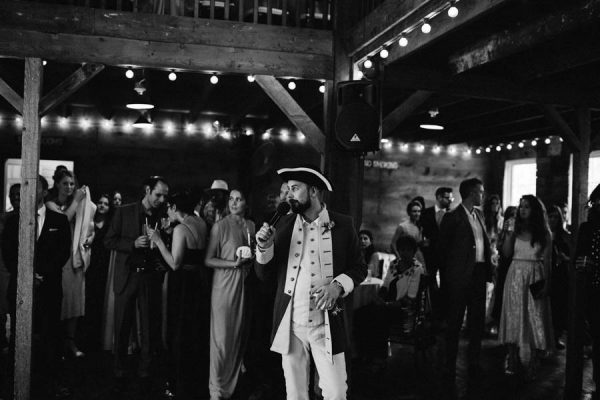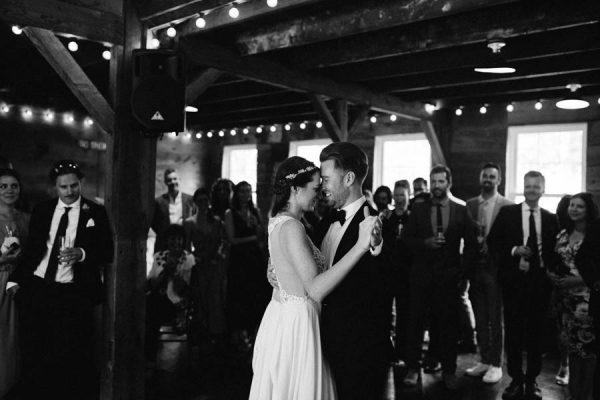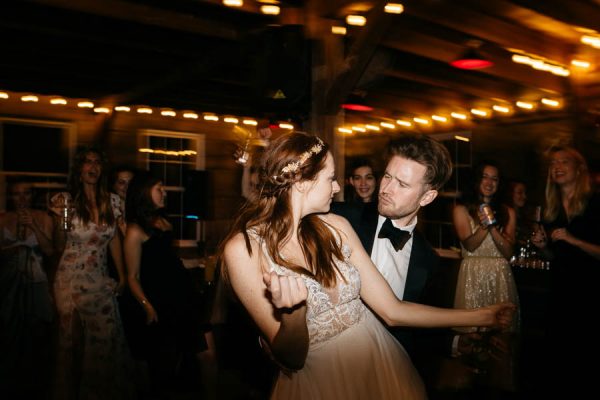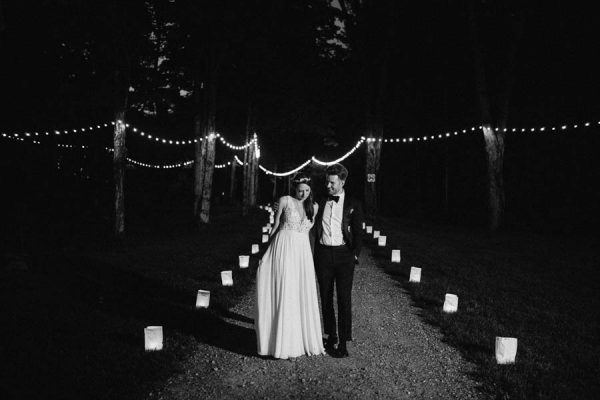 Congrats to Kat and Viktor on their Catskills wedding at The Roxbury Barn! Love this venue as much as we do? Check out Samantha and Riley's Catskill mountains wedding at The Roxbury Barn for more inspiration!