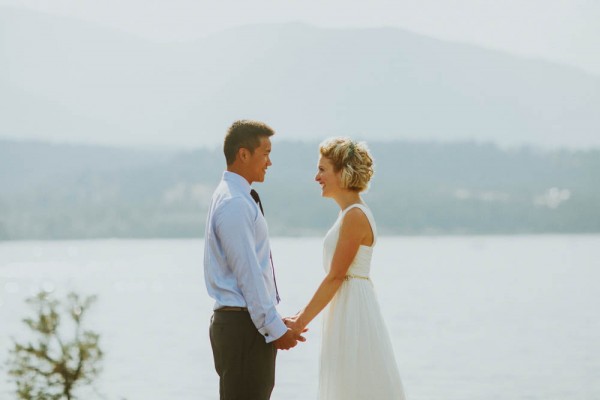 Choosing a ceremony venue with sentimental value can be such a precious way to honor your time spent there as a couple. Blair and Enoch were married at St. Peter's Anglican Church in the Columbia Valley, a sweet and intimate church with just enough room for the bride and groom and their families. The small service and special day were photographed by Brittany Esther, who captured such beautiful portraits of the newlyweds embracing by the lake.
The Couple:
Blair and Enoch
The Wedding:
St. Peter's Anglican Church, Columbia Valley, British Columbia
The Inspiration:
"The mountains shall bring peace to the people" is a sign that sits on the side of the road, greeting people as they enter the Columbia Valley. It has always been a cherished thought and feeling whenever we visit the lake. We wanted our wedding to blend the simplicity of the outdoors, the elegance of still water, and the peace of the mountains. And so our colours were the colours of the valley – hues of cream, white, green, various shades of brown, with hints of gold. Our dresses were simple with clean lines and flowing, sheer fabrics. I chose neutral makeup, (with bright lips, of course!) and tied my curly hair back with rosemary. The men wore classic blue suits, once again to reflect the colour of the lake.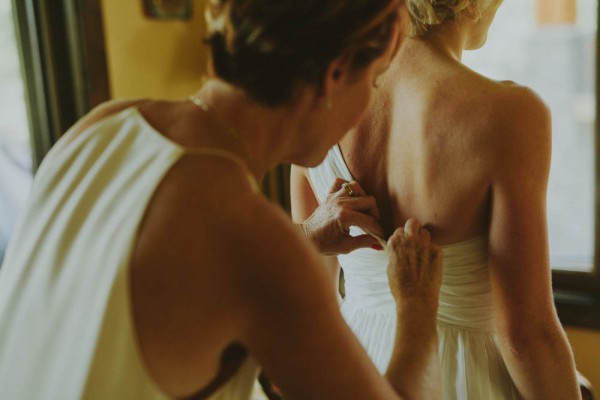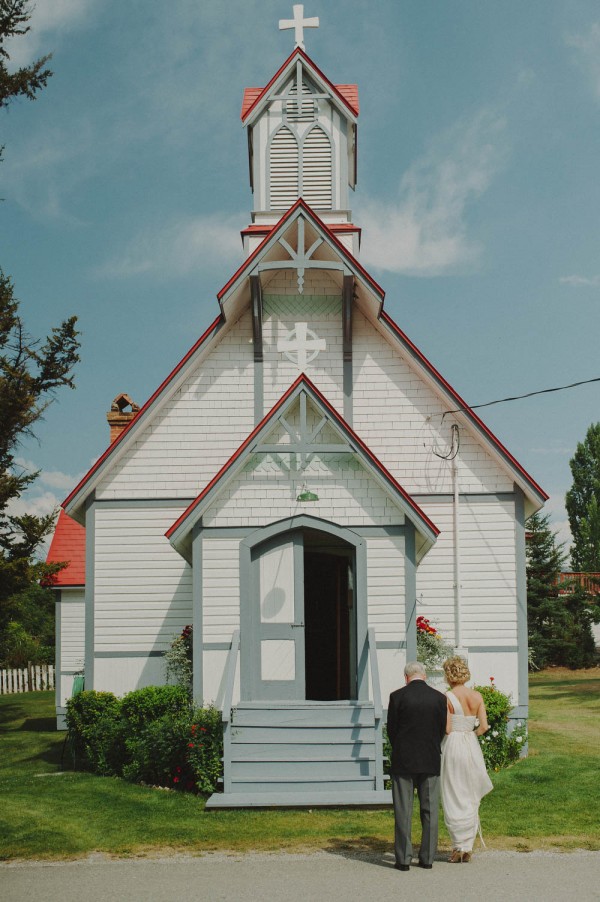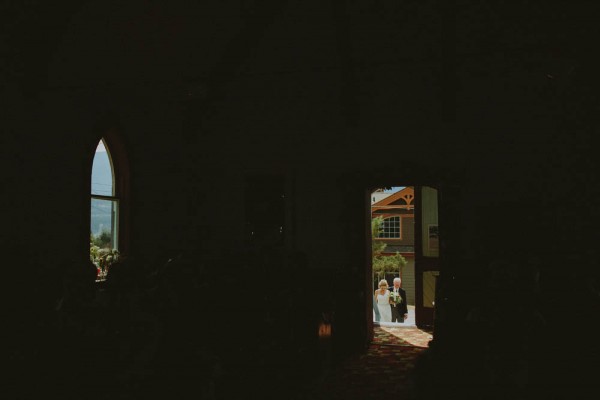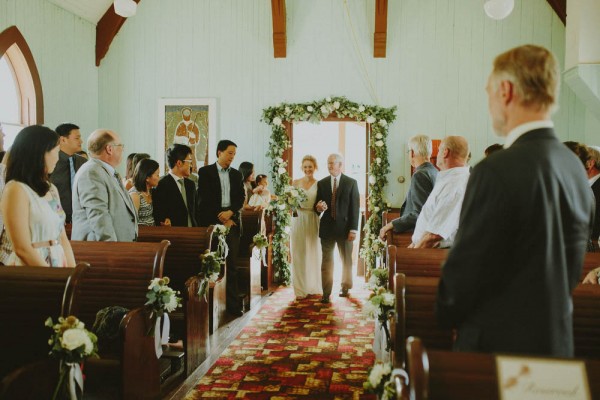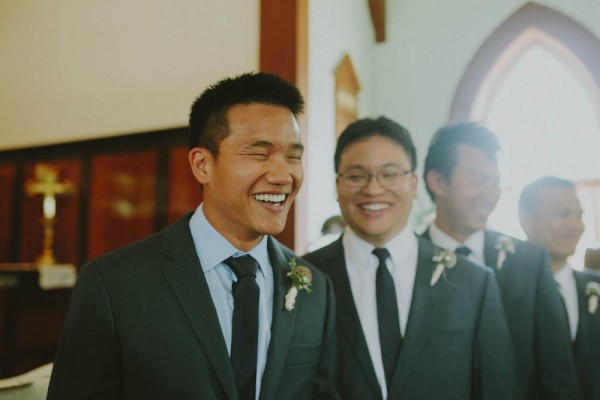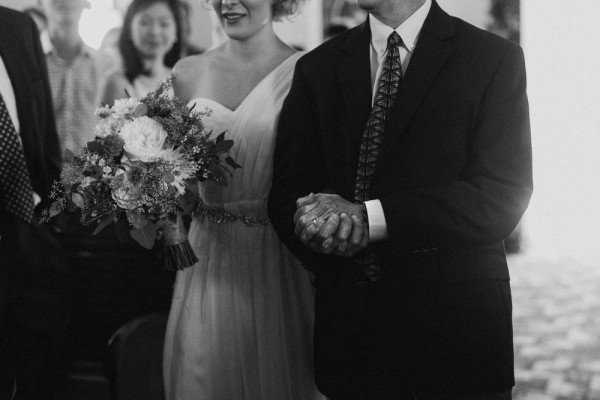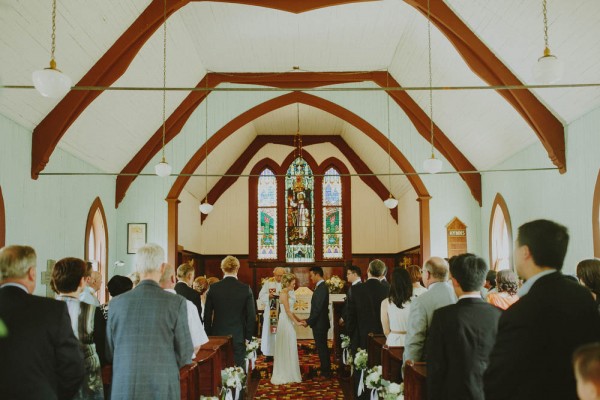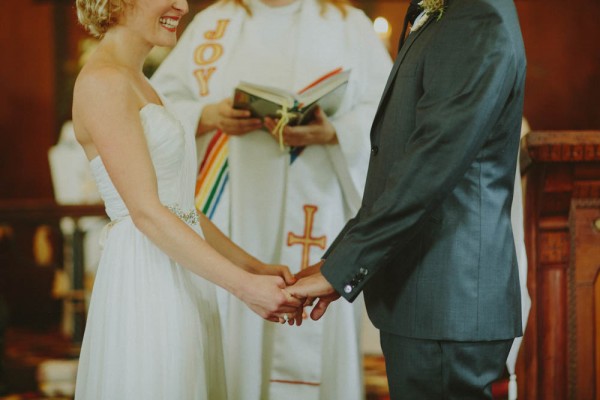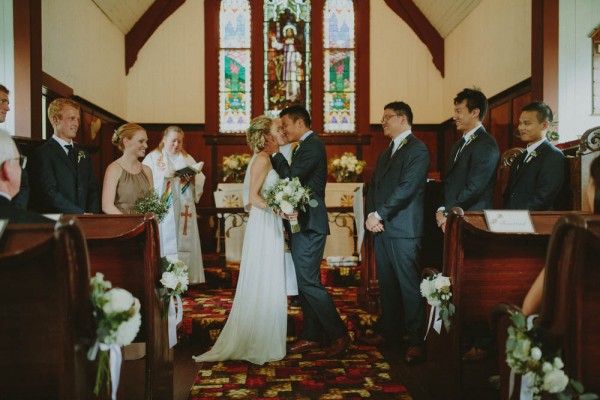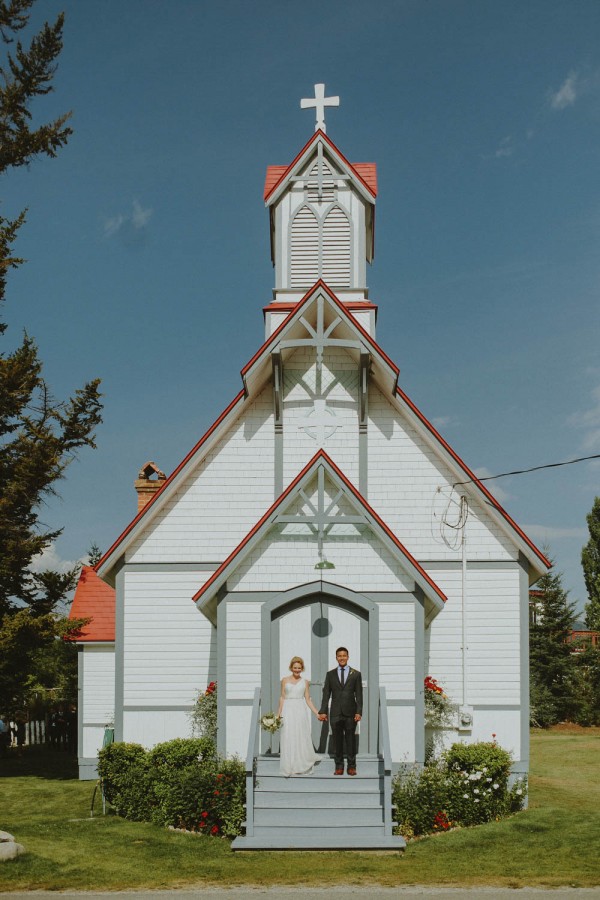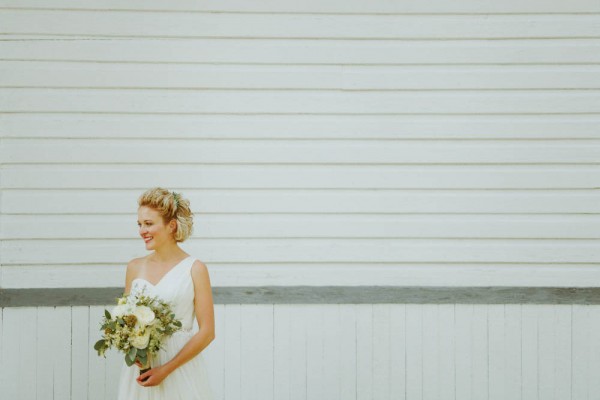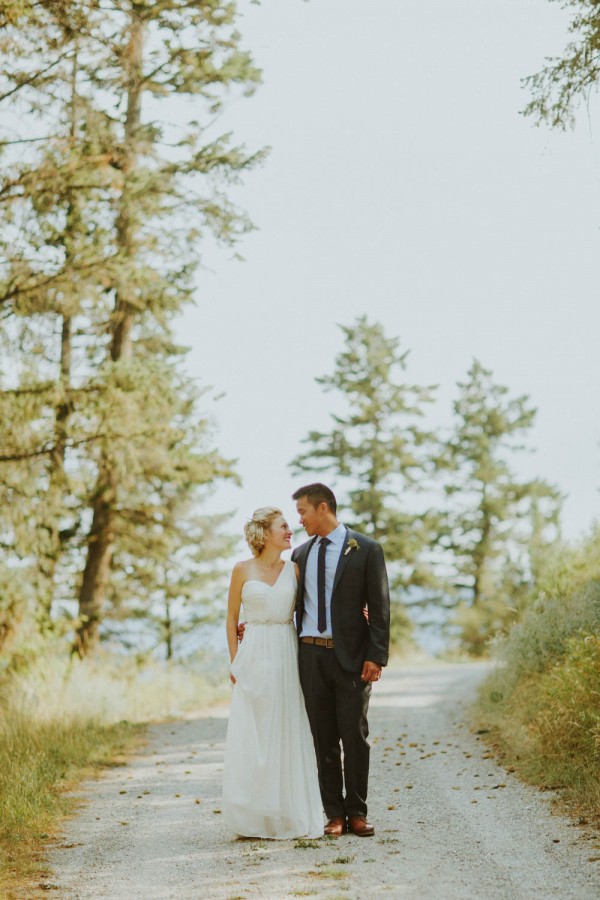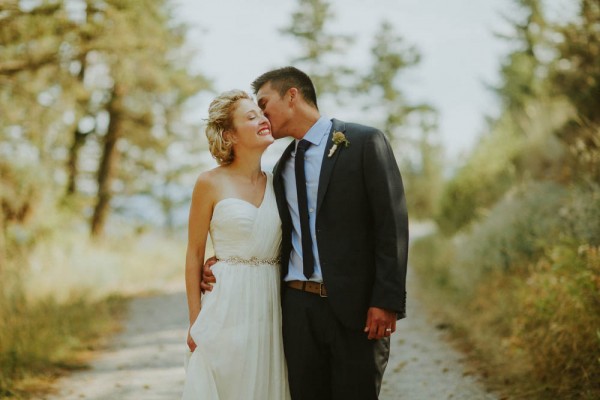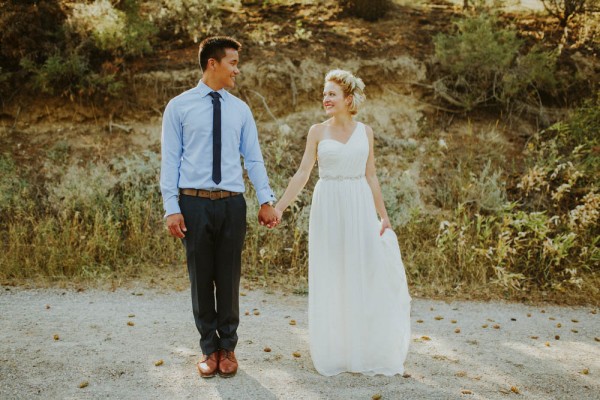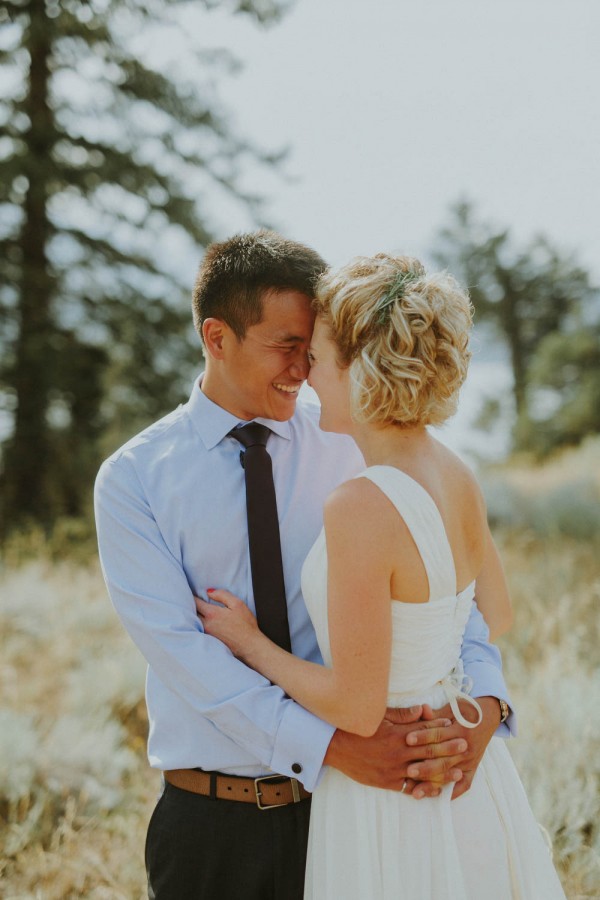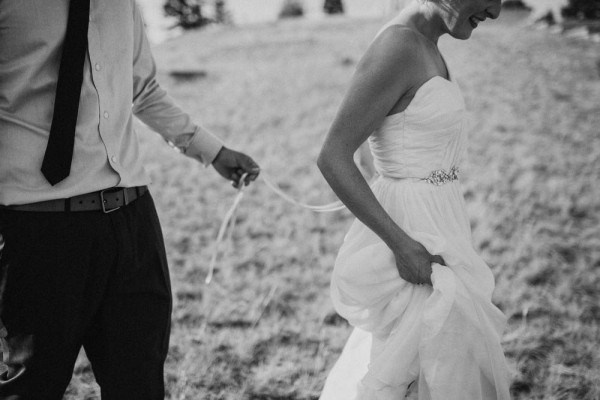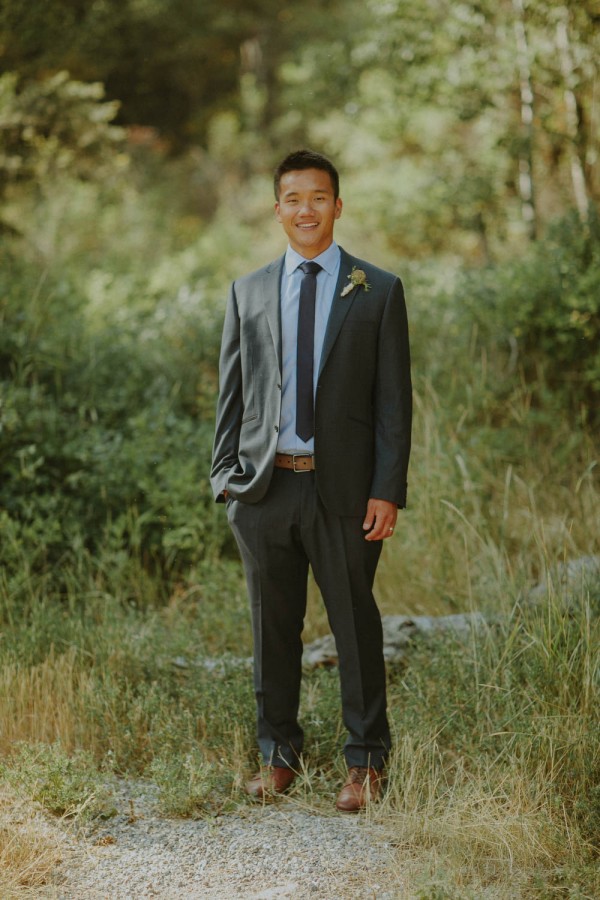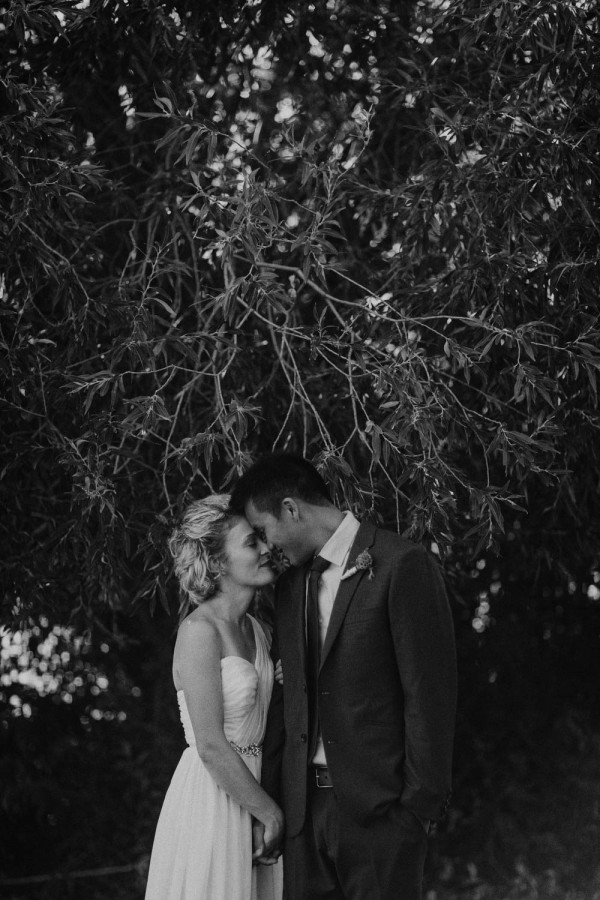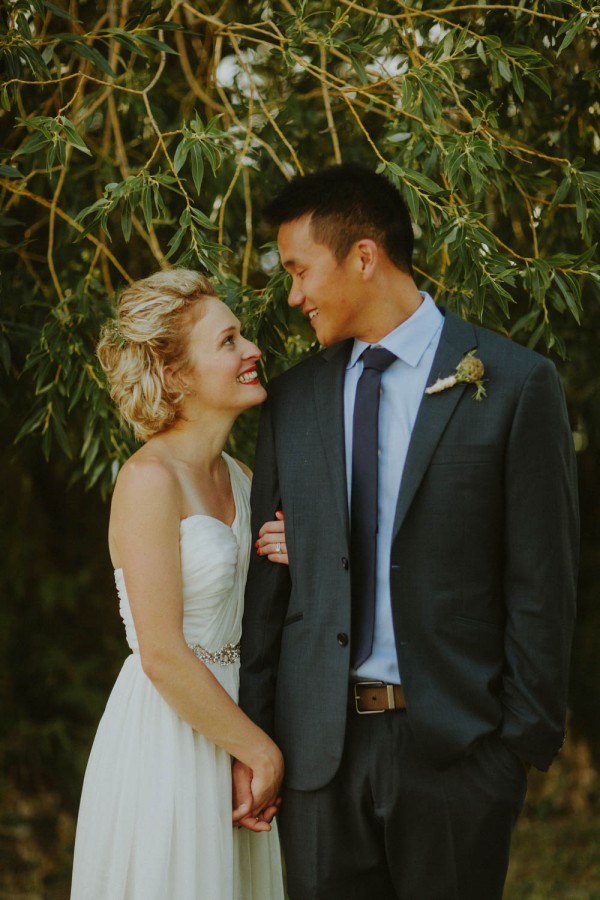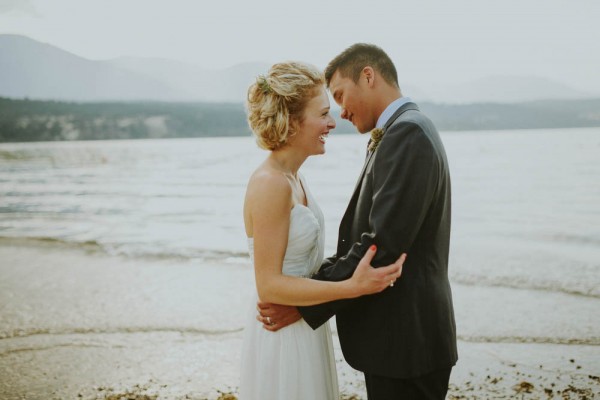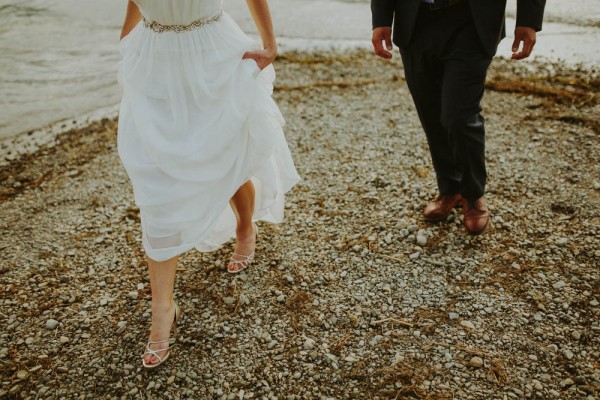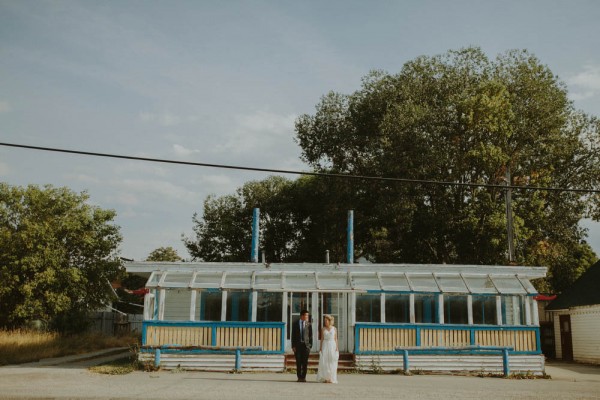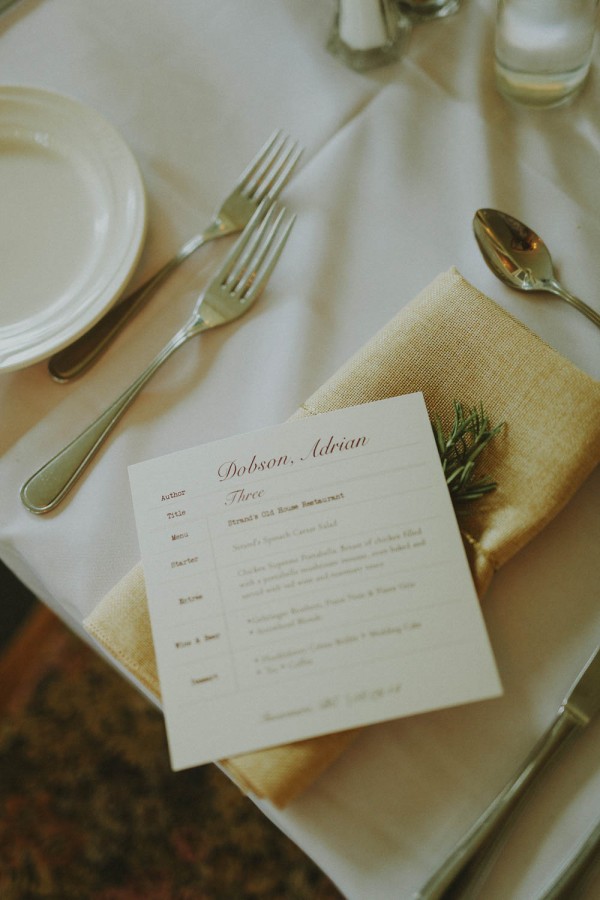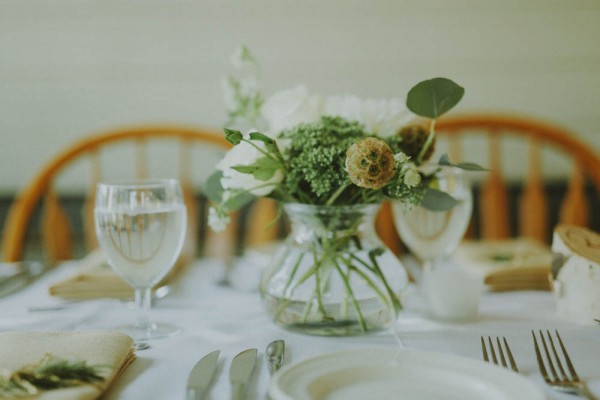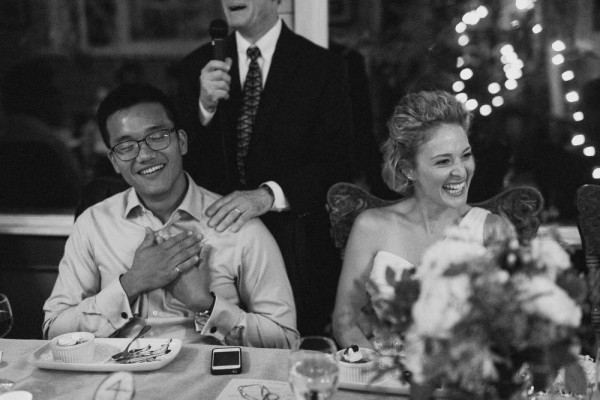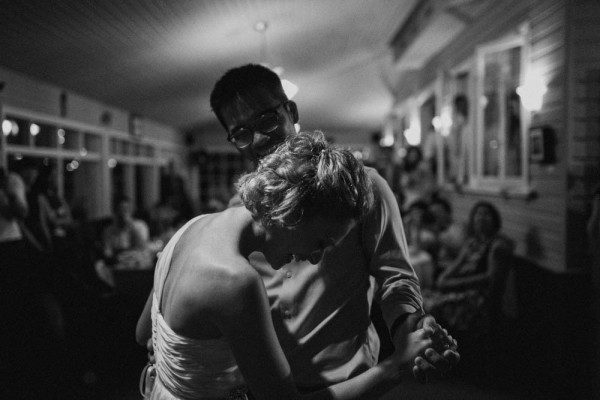 The Moments:
Enoch: Probably seeing Blair dance with her Dad and seeing how beautiful she was and is and knowing that this was the woman I get to spend the rest of my life with.
Blair: It is hard to say what my favourite part of our wedding is – there were so many special moments that occurred throughout the day that still bring a smile to my face. If I had to choose one moment it would be the ceremony in its entirety. Our service was held at St. Peter's Anglican Church, or more commonly known as 'The Stolen Church.' It is a small, quaint white church with a red roof that has window boxes full of flowers. As the church is so very small and there isn't any standing room, both Enoch and I had to ensure that only those closest to us attended the ceremony – mainly our families. Upon entering the church, feelings of love, warmth, and support surrounded both of us.
The Wedding Team:
Photography – Brittany Esther
Ceremony Venue – St. Peter's Anglican Church
Reception Venue – Strand's Old House Restaurant
Floral Design – Amborella Floral Studio
Thanks to Brittany Esther for sharing Blair and Enoch's sweet Columbia Valley wedding with Junebug. For more waterfront wedding inspiration, check out Sing-Pey and Michael's breathtaking Lake Como wedding.