Today we are happy to share Ashleigh and Stasi's wedding in Johannesburg, South Africa from destination photographer Adam Alex! Being in the fashion industry, both the bride and groom wanted a stylish and unique wedding. They settled on a glamorous vintage decor theme and ran with it, playing with layers of glittery gold, cream feathers and vintage details. Completed to perfection with a stunning gown handmade by the grandmother of the bride, Ashleigh and Stasi's wedding is a dream come true!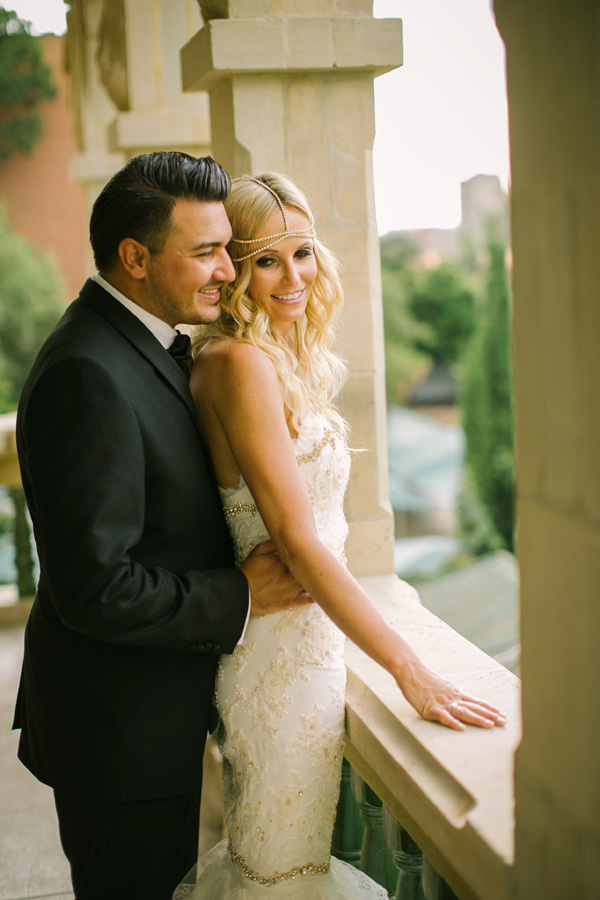 The Couple: Ashleigh and Stasi
The Wedding: 2.15.2014 – Shepstone Gardens, Johannesburg, South Africa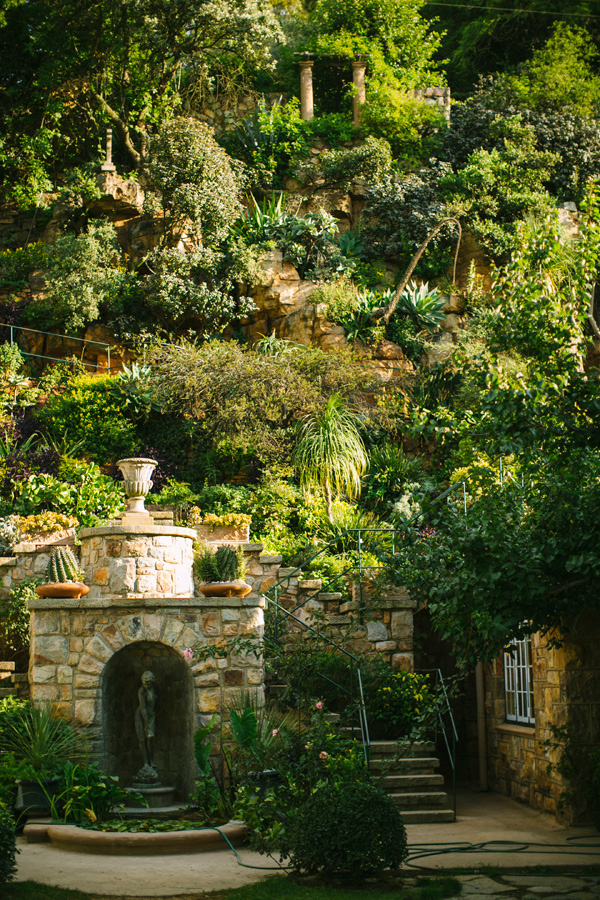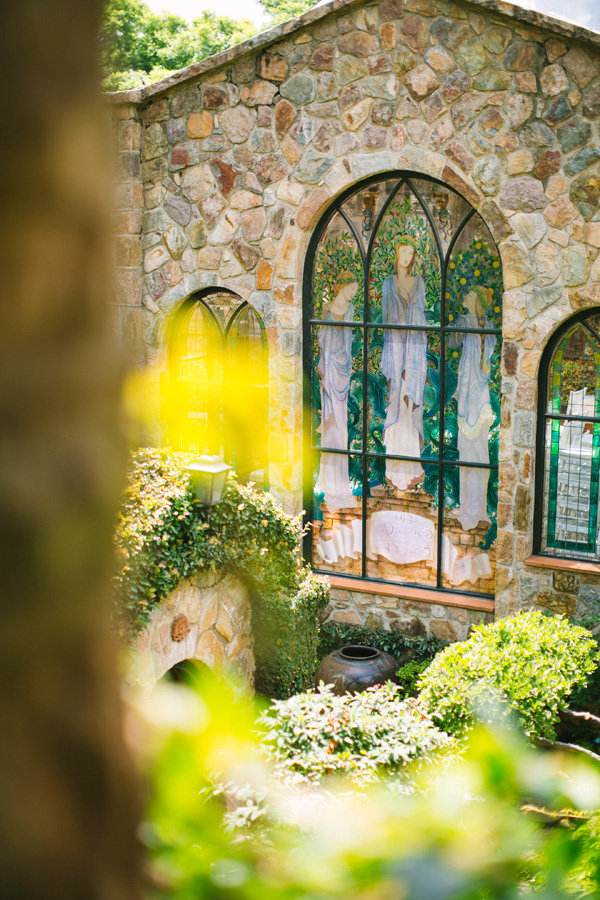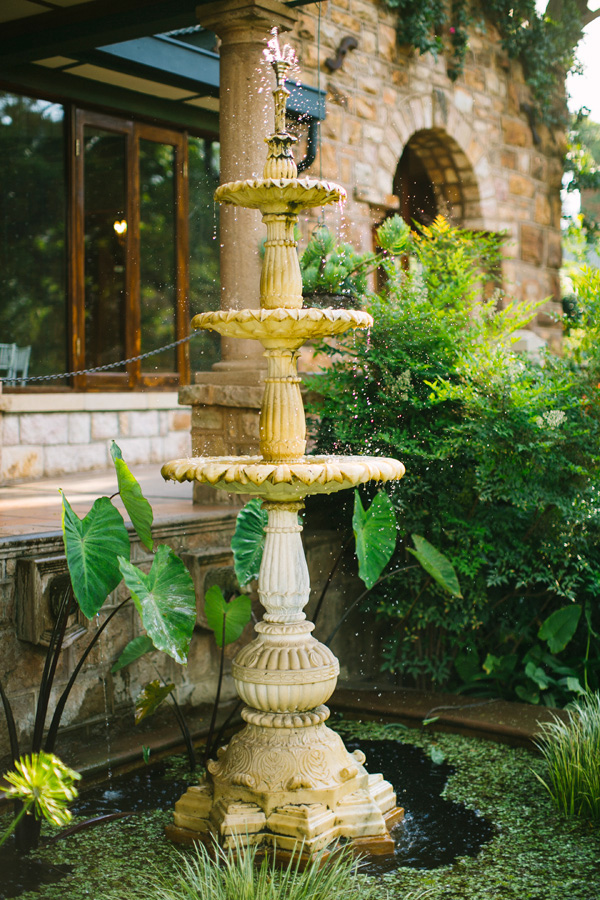 The Goals: As we live in London and our families live in South Africa we were looking forward to spending time with loved ones. We wanted a warm friendly wedding to allow us to enjoy spending time with friends and family. As we are both in the fashion industry, decor and and an attention to detail was important. Stasi is Greek and I am English so we had to incorporate both families' traditions and culture. We included elements such as the stefana in the church and Greek dancing and breaking of the plates at the reception.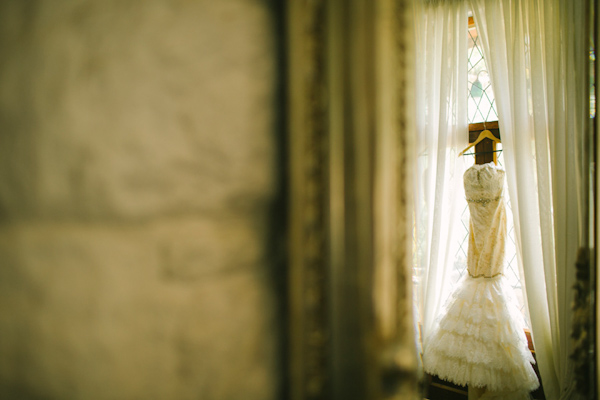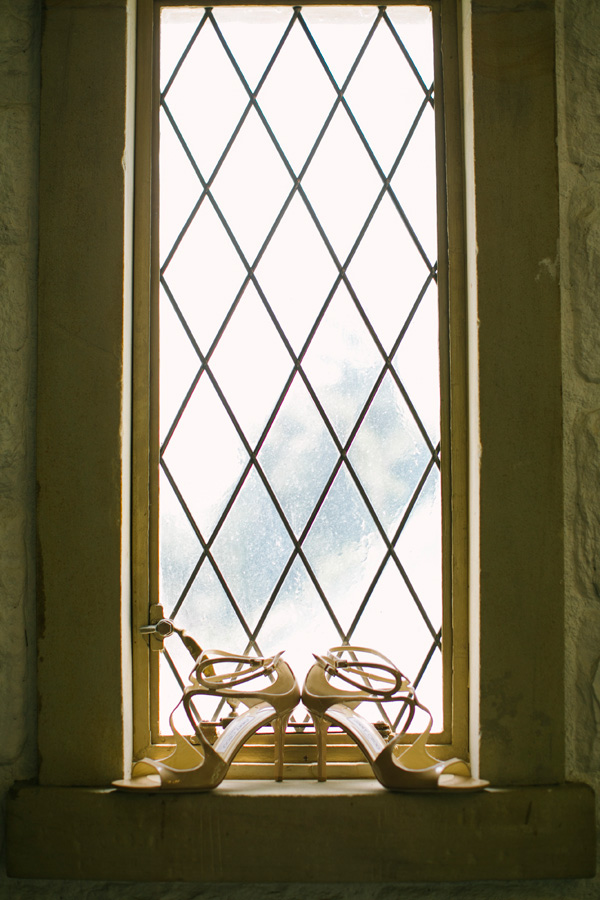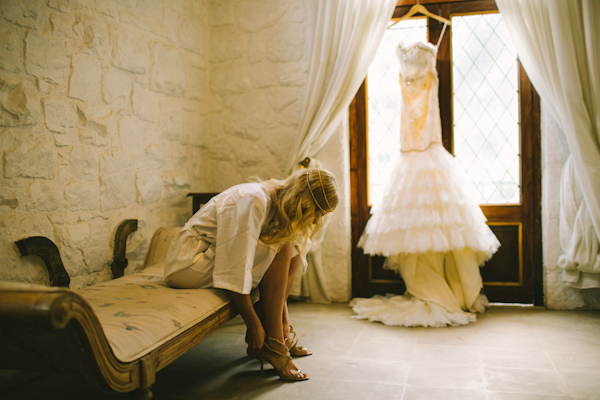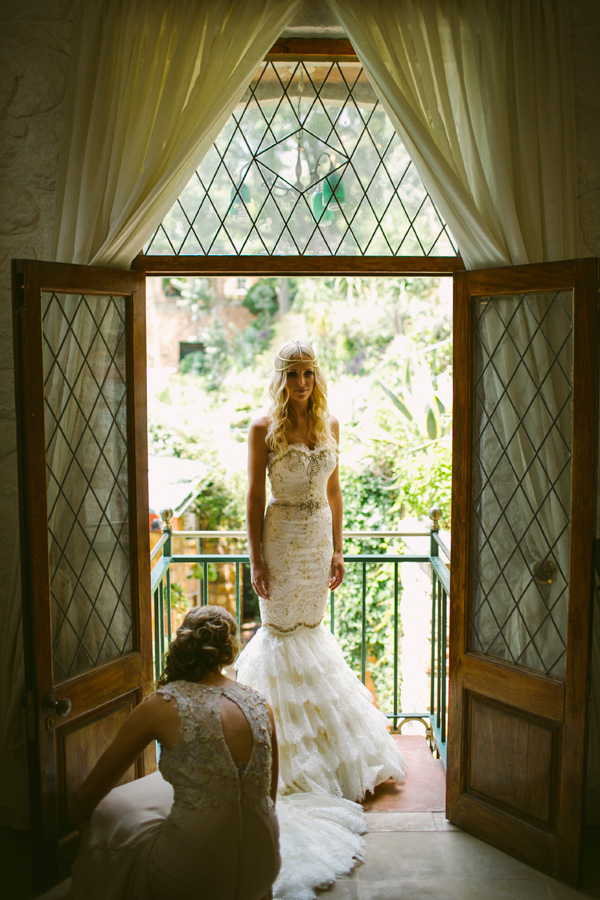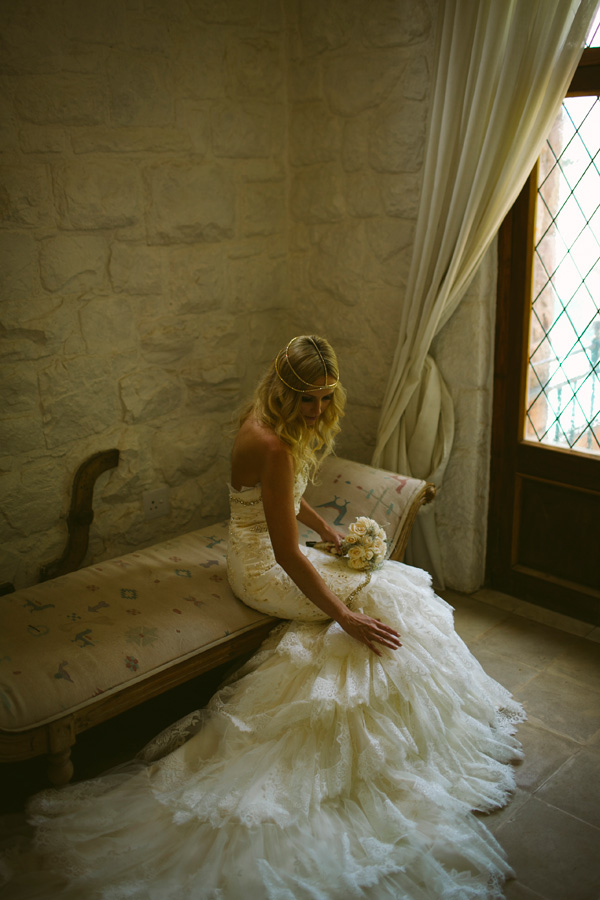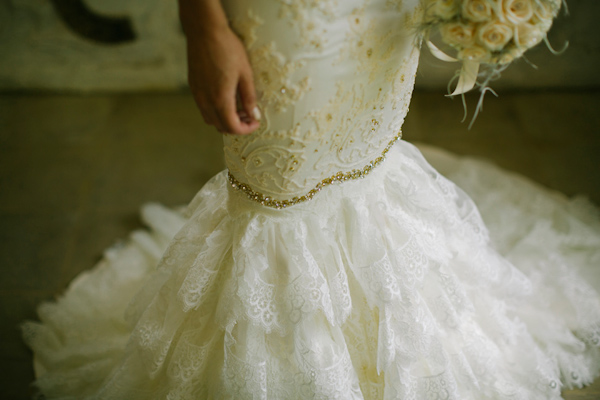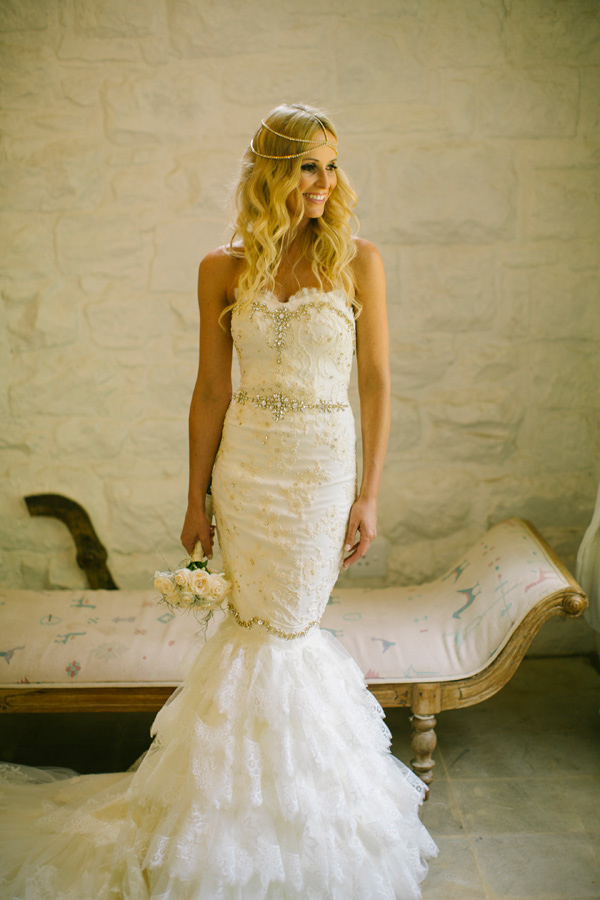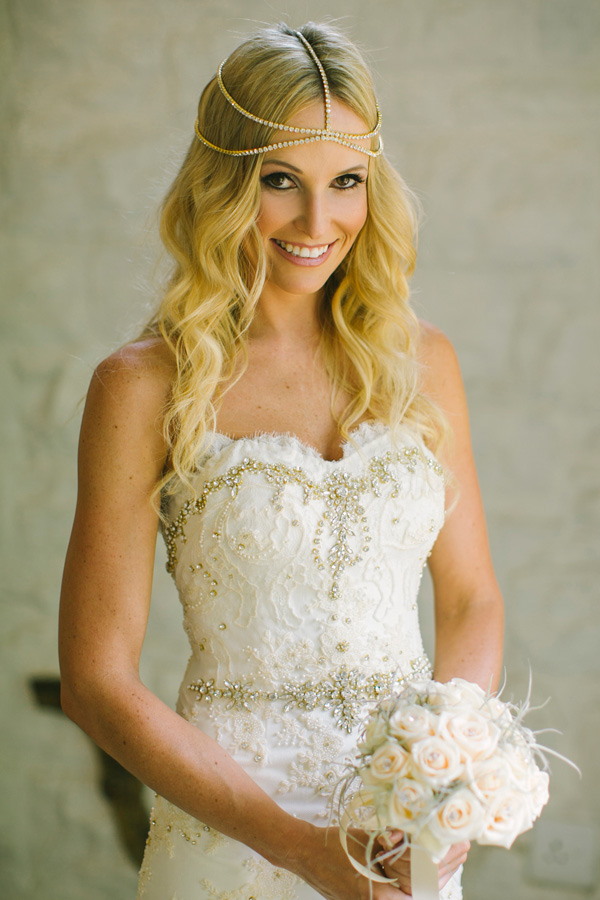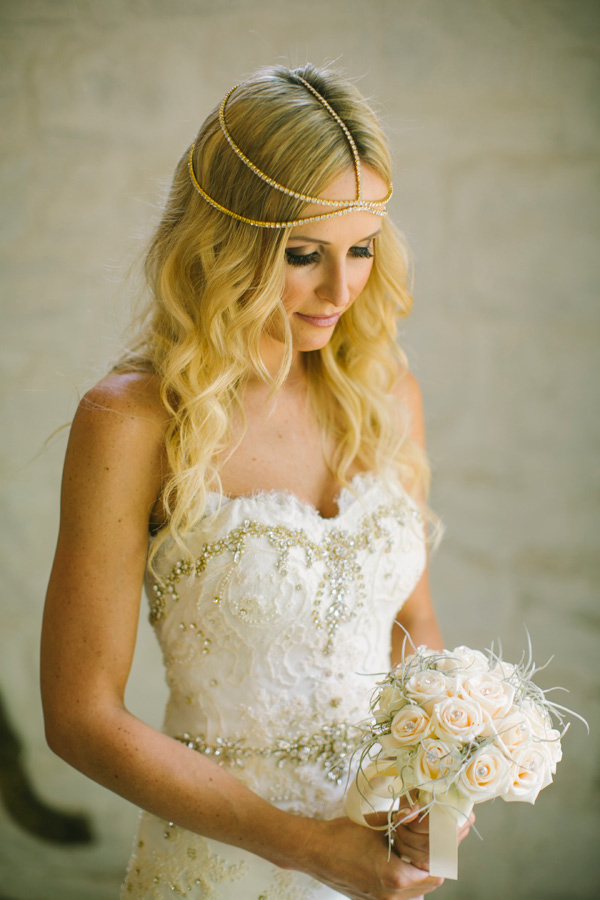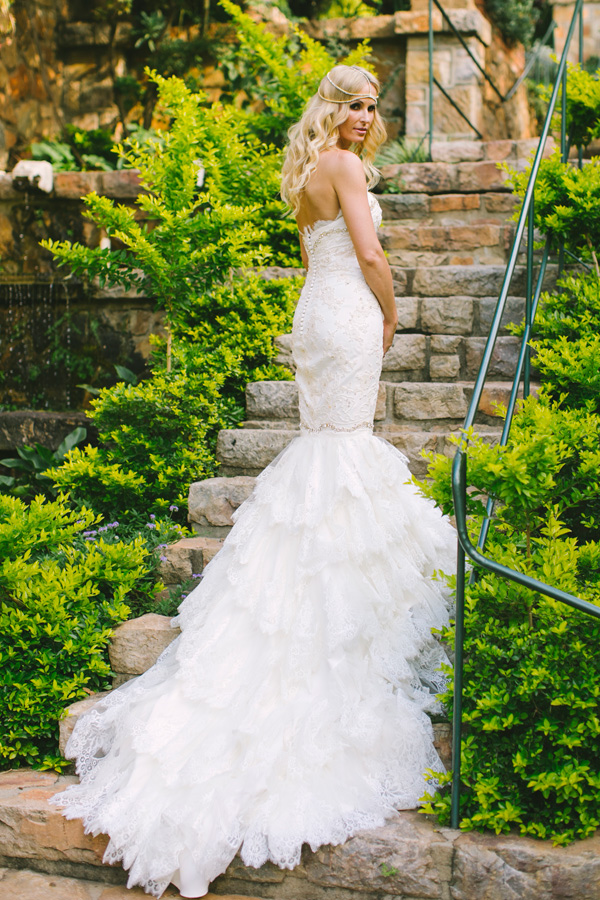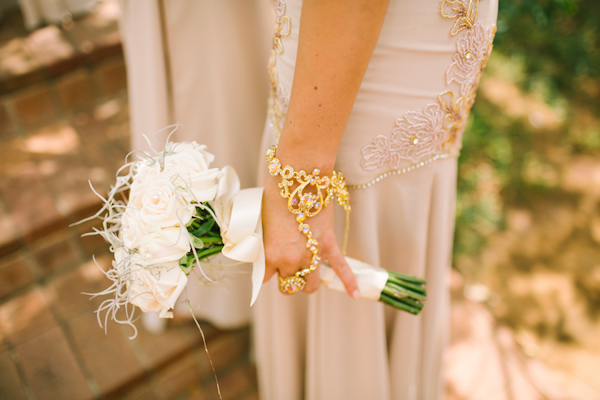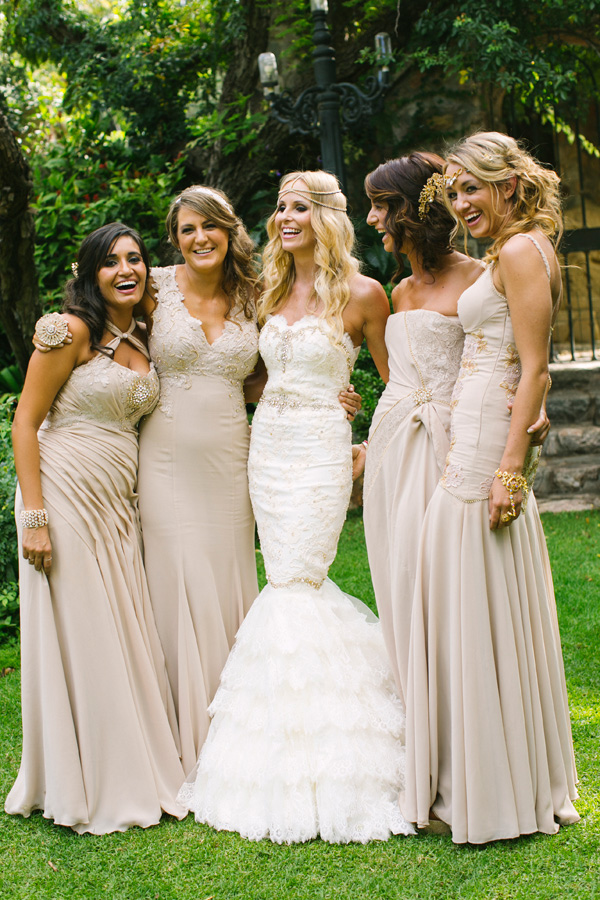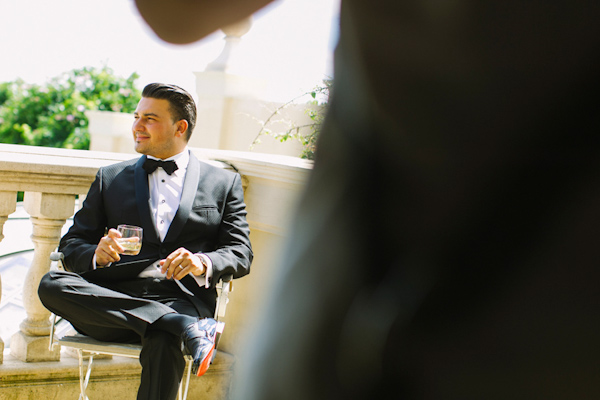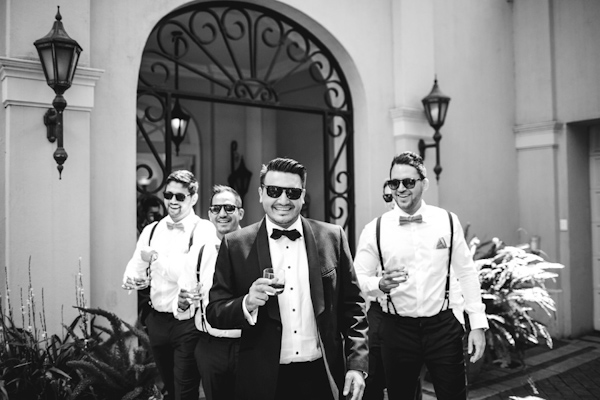 The Design: We kept the ceremony very simple as the Greek church already had lots of detail. Originally we were inspired by "The Great Gatsby" but after the movie came out it became such a huge trend we decided to go for a more classic elegant vintage feel but still bring in 1920s details such as feathers, gold and tassels. Our pre-reception cocktails were in the gardens of the Shepstone venue so we had to create interesting decor details such as the champagne fountain, throughout the large venue for our guests. Garden games kept everyone entertained while we had photographs taken. Our dinner reception was underneath a large glass marquee with lots of small details, sequin table runners and trinkets on long tables that really created a lovely united atmosphere over dinner.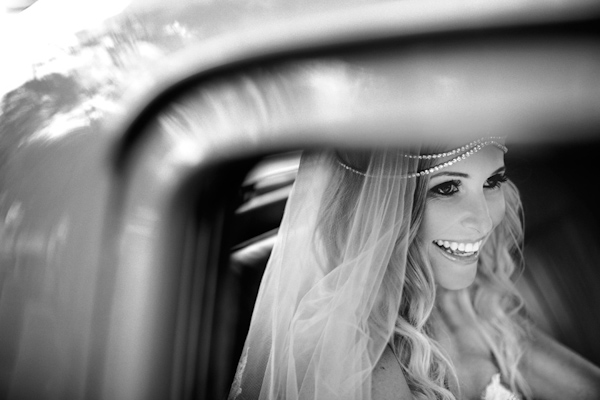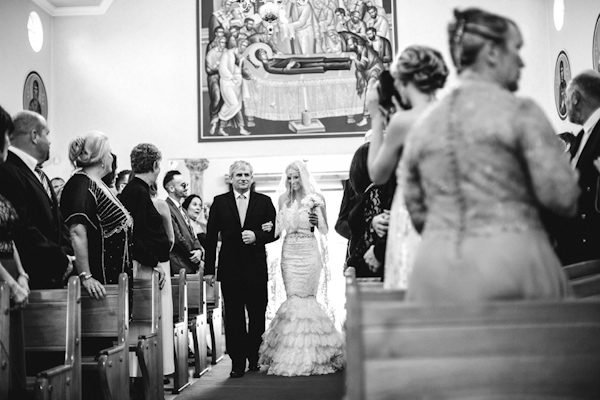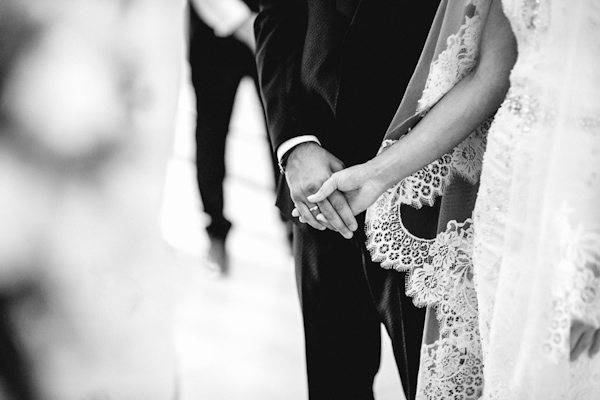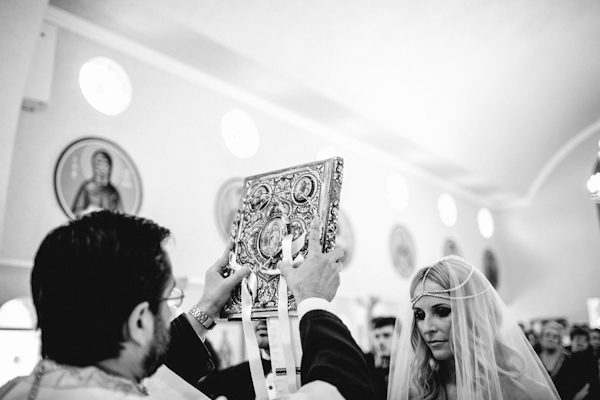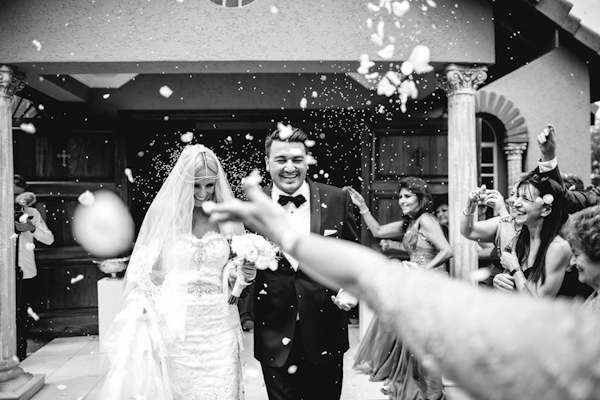 The Look: My Gran made all of the bridal party attire for my mom's wedding as well as all of my aunts'. We spent a year putting together my wedding dress and completing the heavy beading on chantilly lace. It was a stressful process as I didn't know what the end result would look like but it was wonderful spending so much time with my Gran creating a unique one of a kind dress and upheld the tradition in our family. She is an expert at beadwork and it showed on the dress, most of the bodice was covered in fine freshwater pearls offset with Swarovski montes. I carried the elegant vintage theme through with my headpiece and chose a simple style of shoes from Jimmy Choo as the dress was so detailed. The bridesmaids dresses were made by my gran too in a soft champagne colour chiffon that draped beautifully. It was accented with Swarovski beadwork on lace applique which was designed differently for each to create four unique dresses.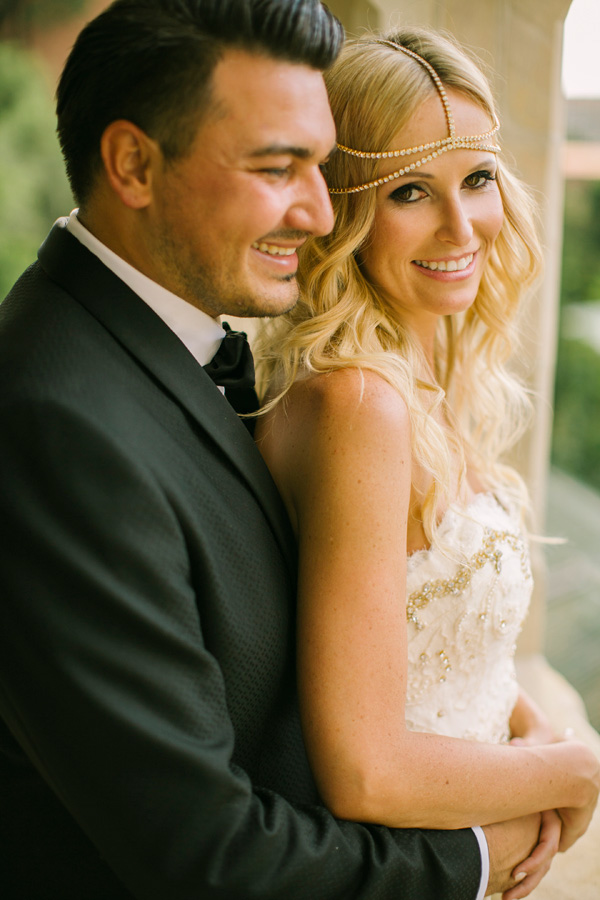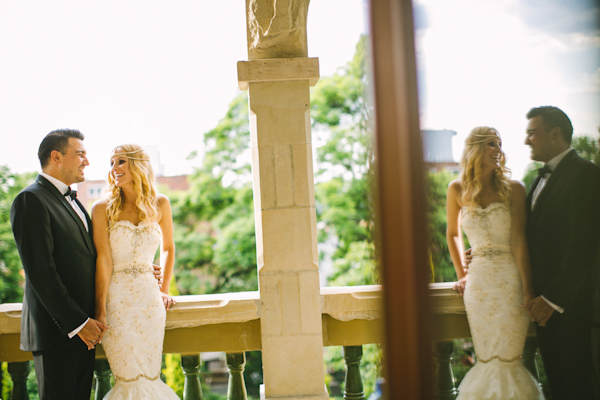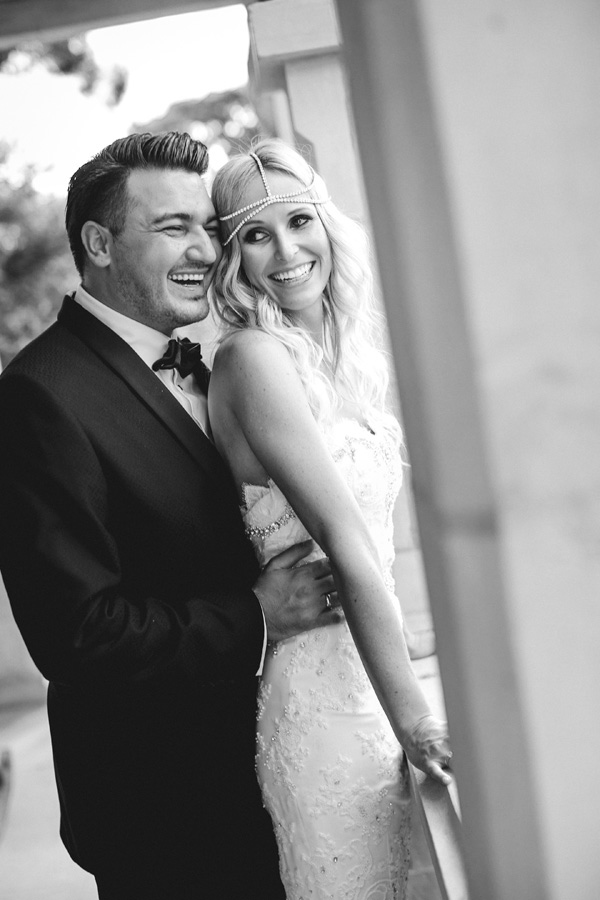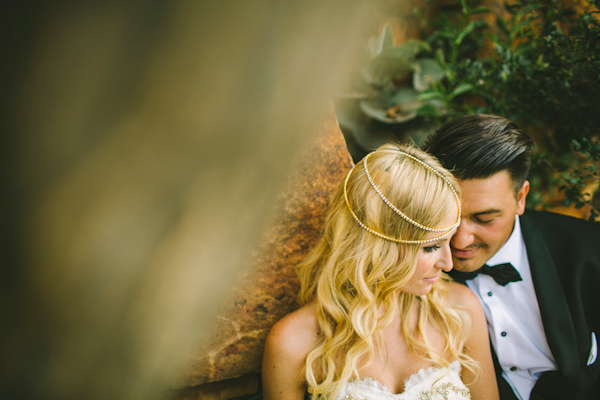 The Moments: My favourite moment of the day was meeting Stasi at the altar after my dad walked me down the aisle. It was an emotional moment for my dad and Stasi was beaming in his suit. He looked so handsome!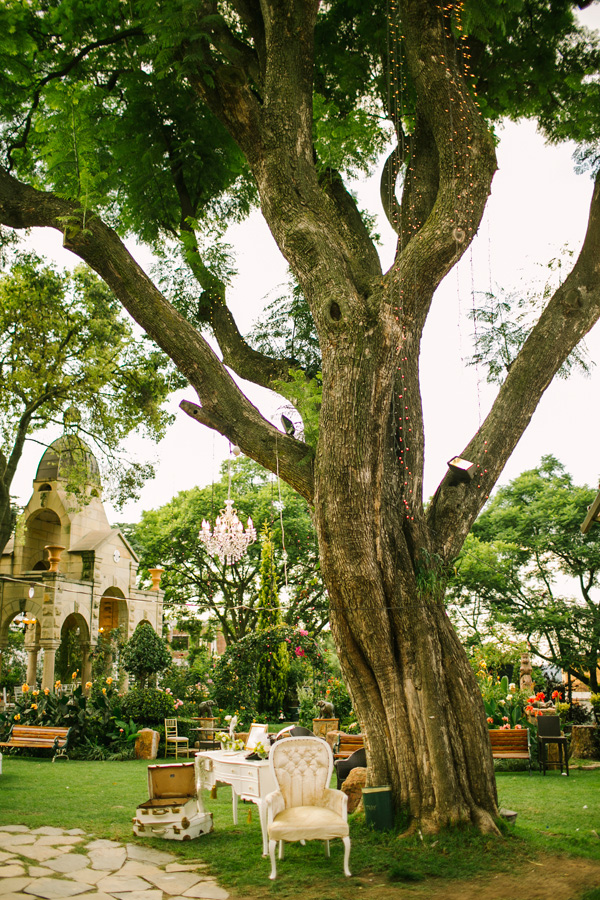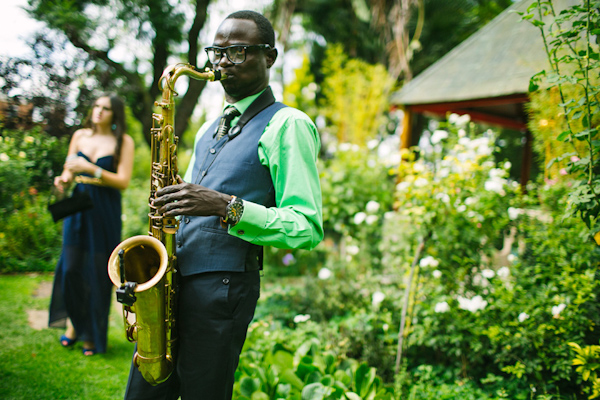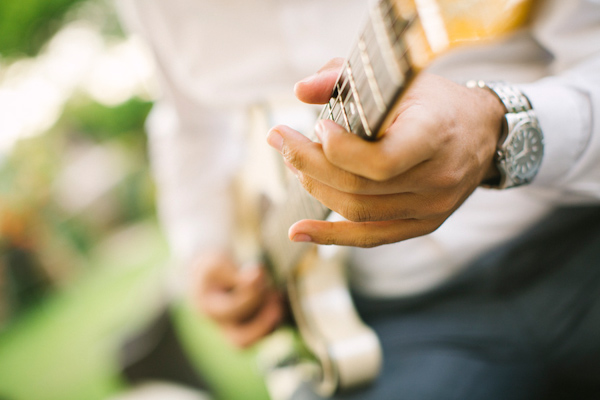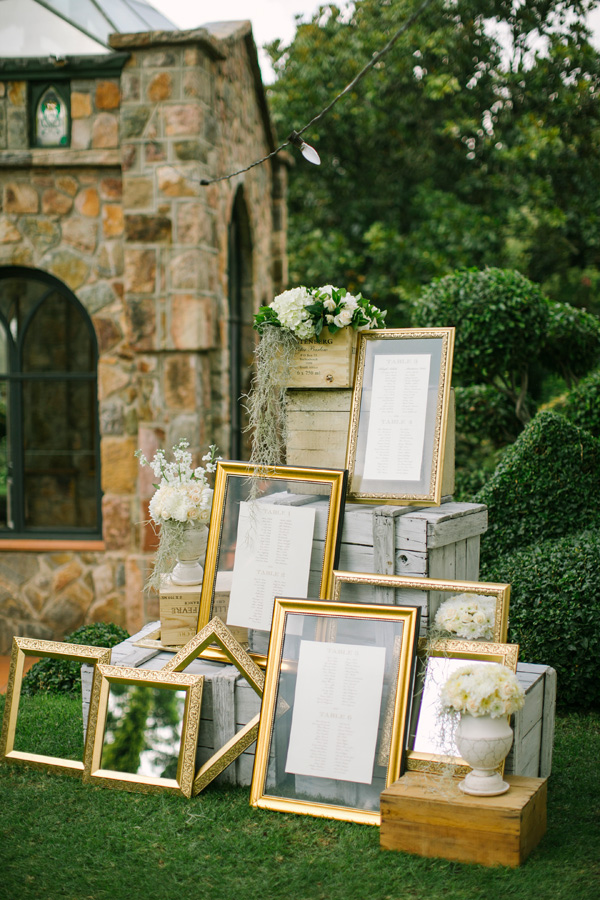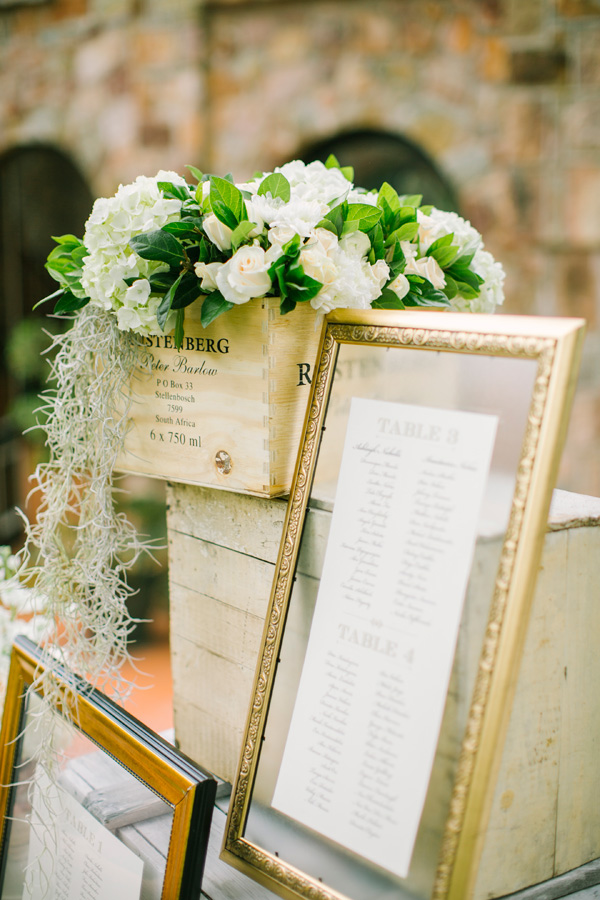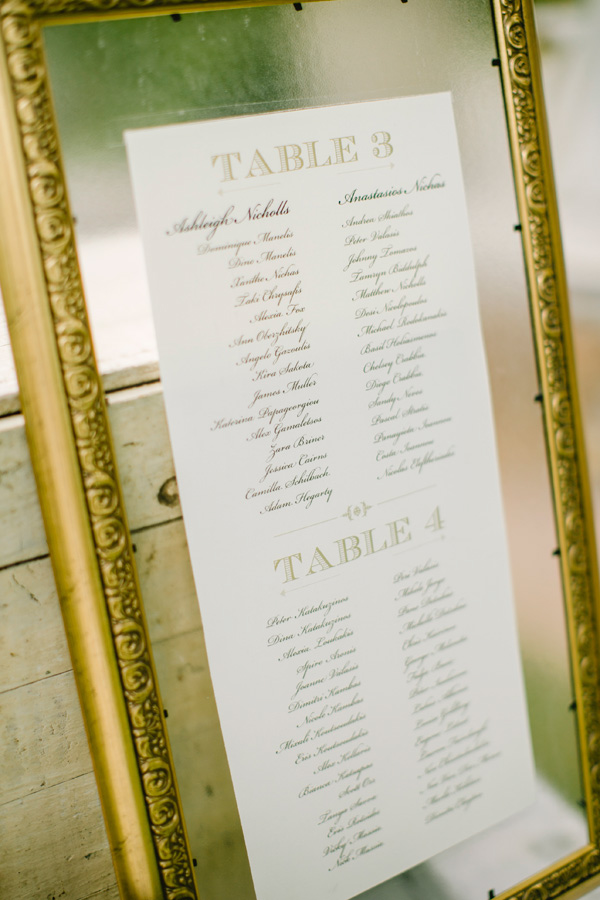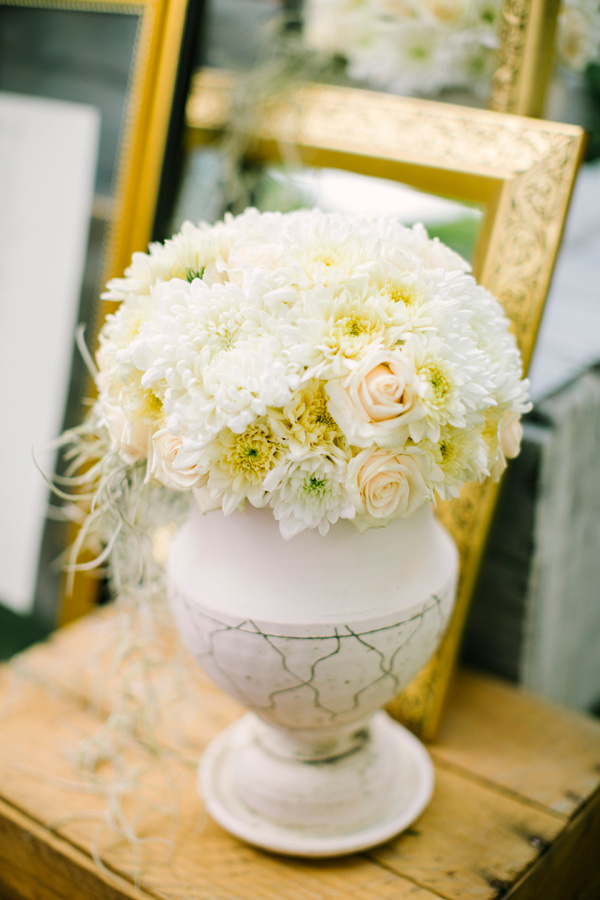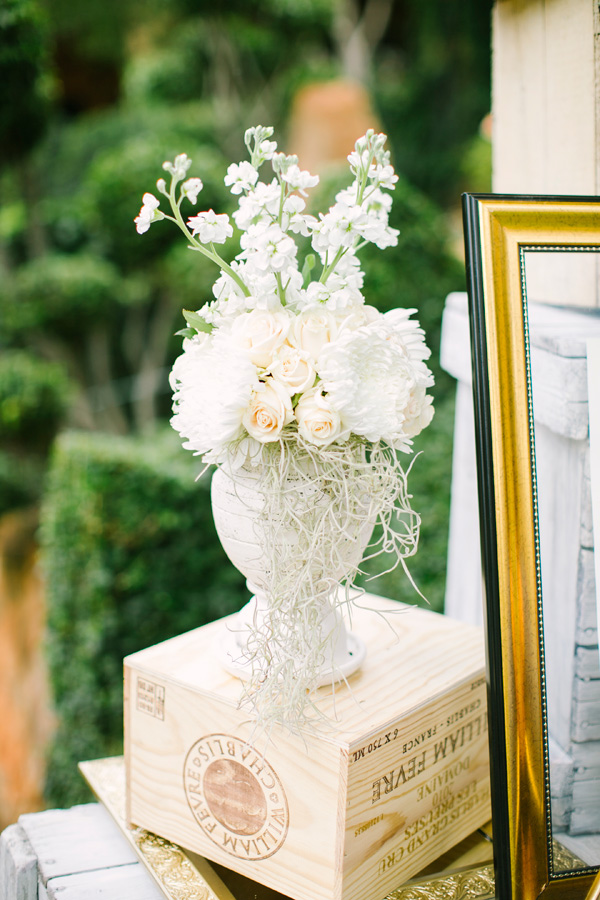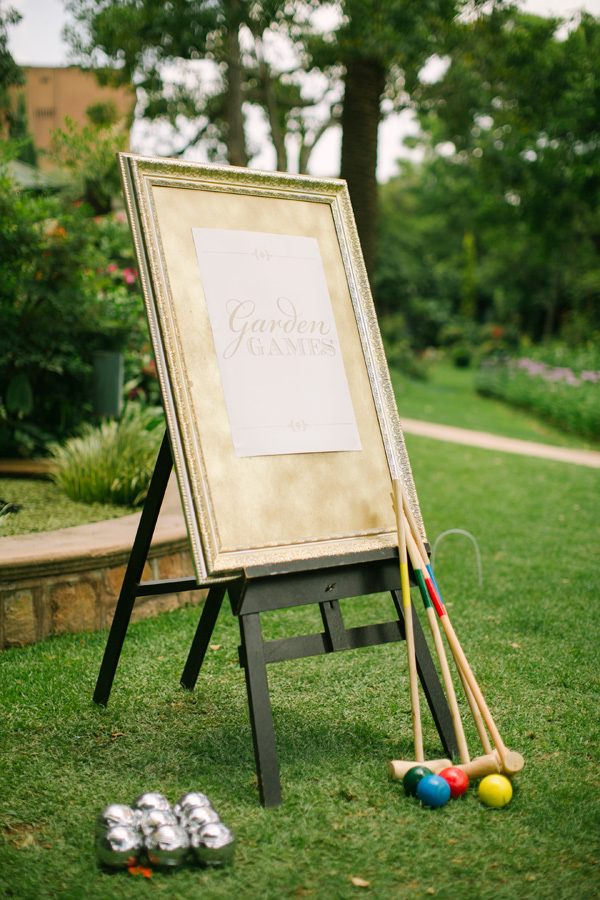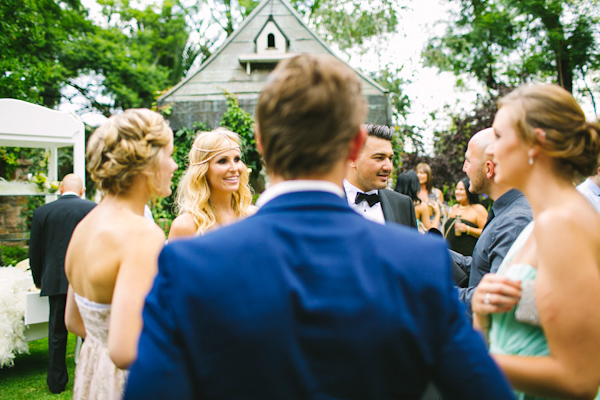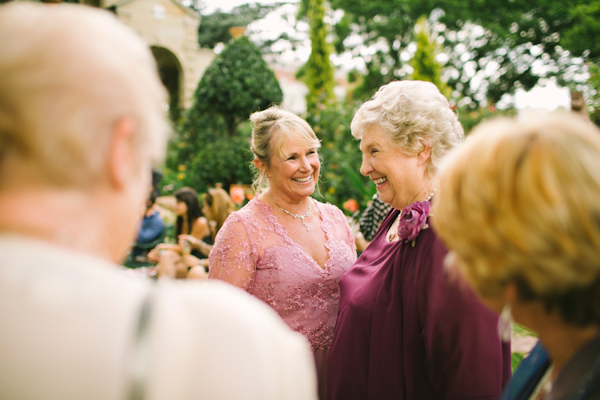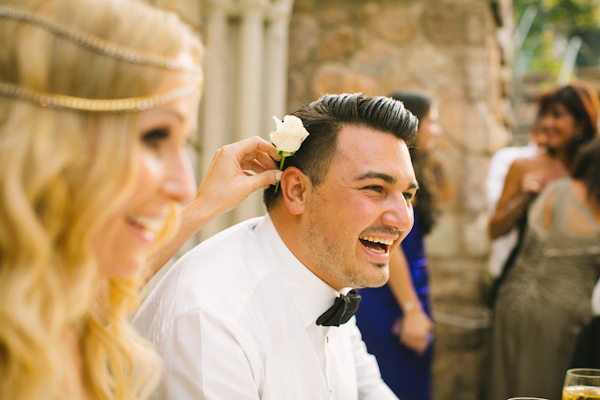 The Advice: Work with people you love from the beginning as it is a long process and if it isn't working in the beginning it will probably become more difficult as time goes on. Professionals that are happy to go above and beyond will relieve a lot of stress from the couple.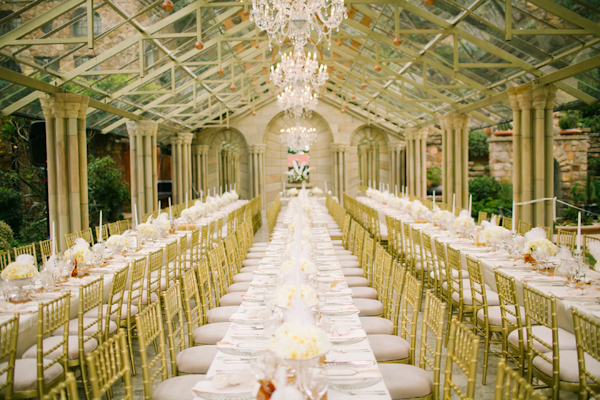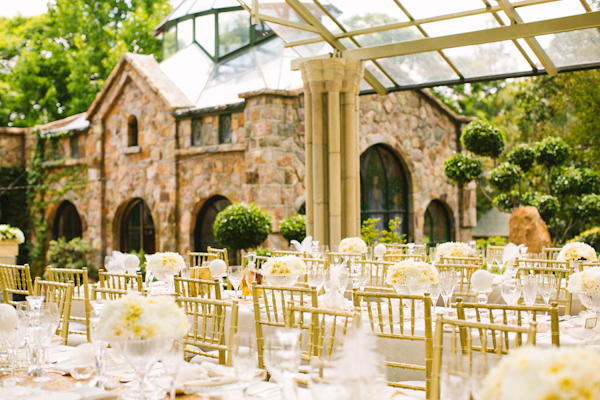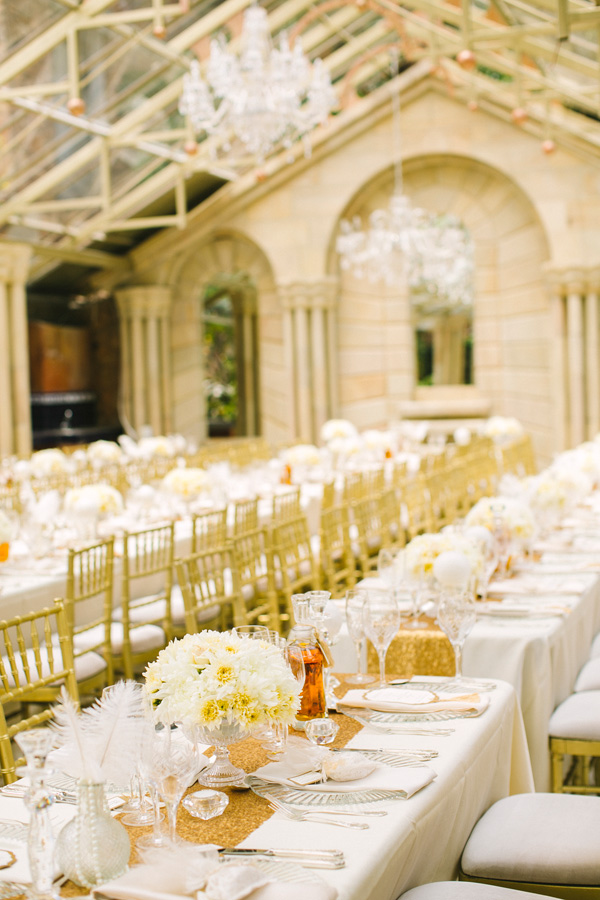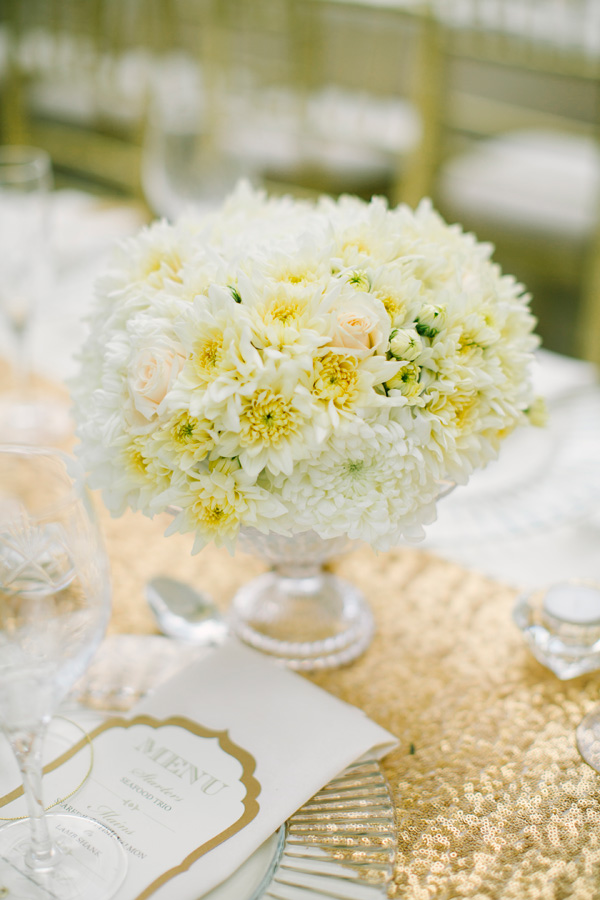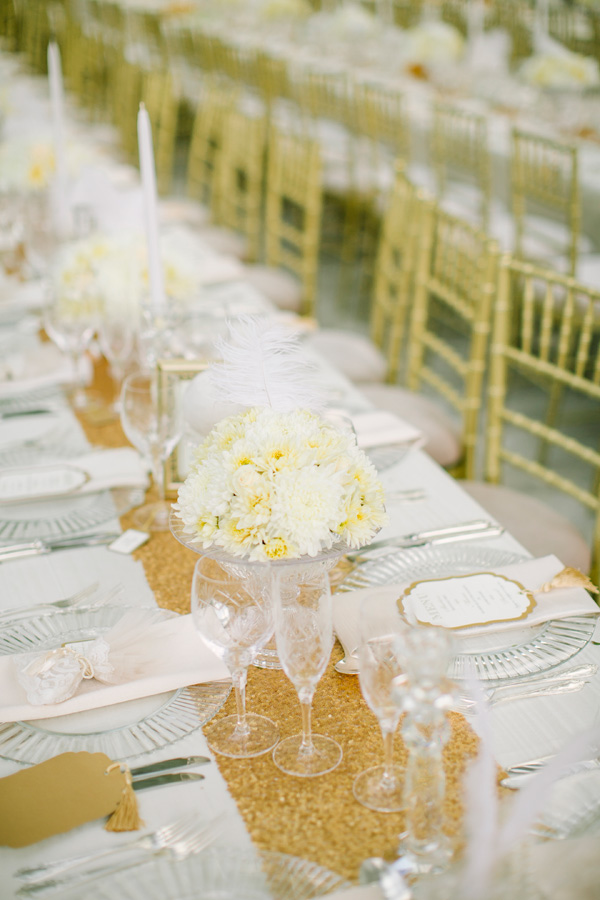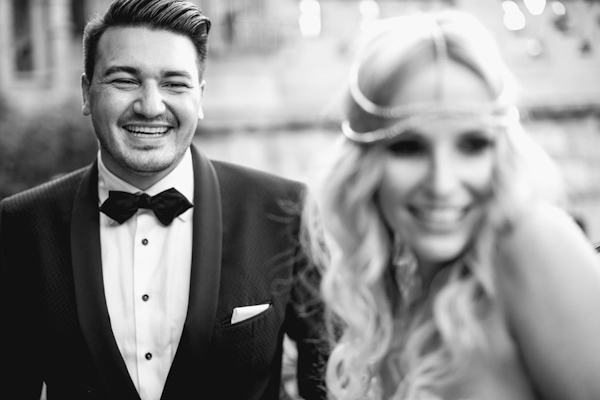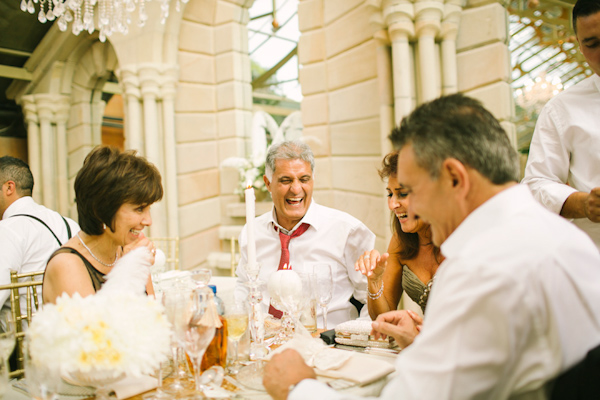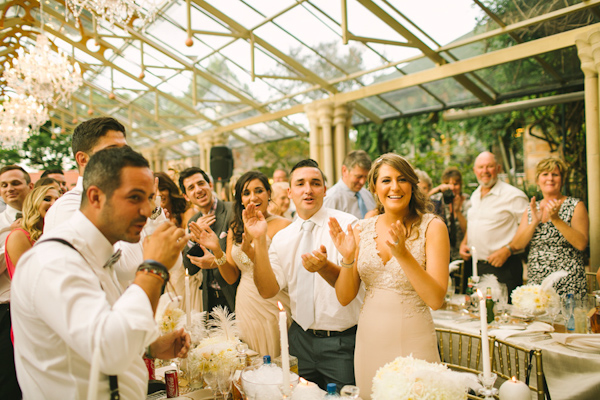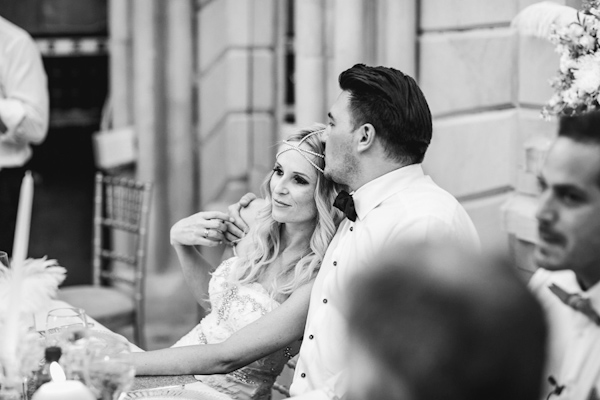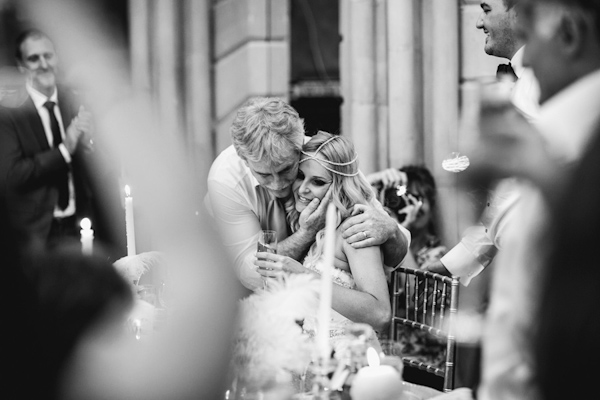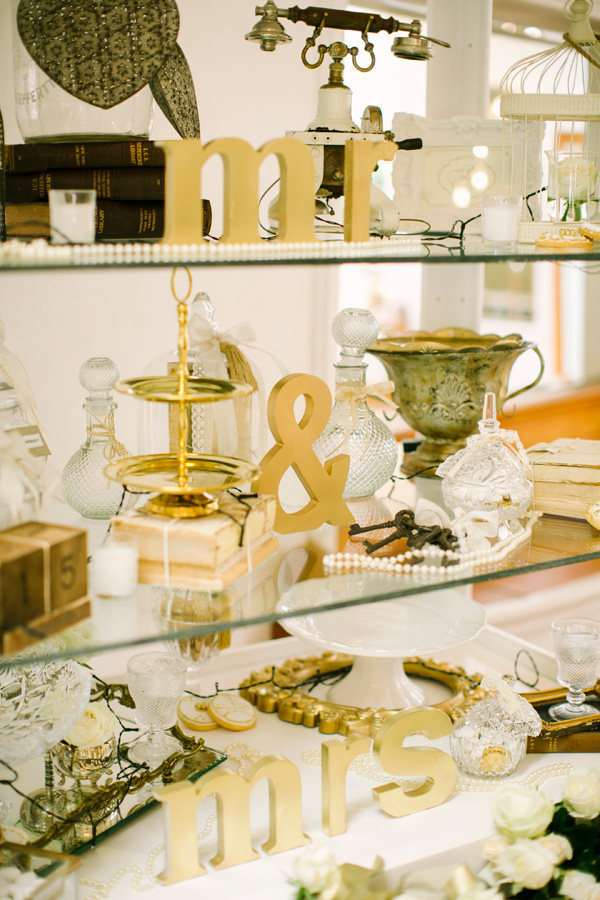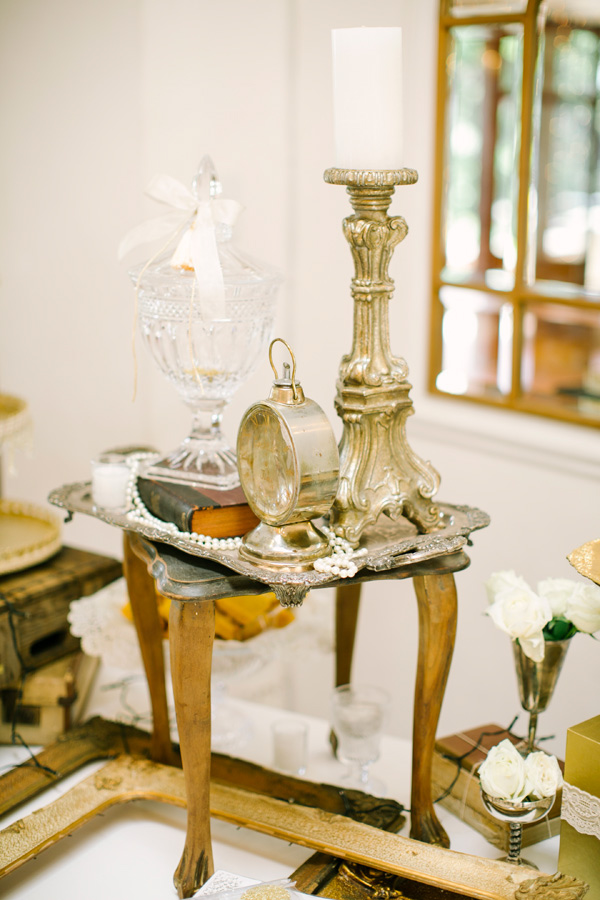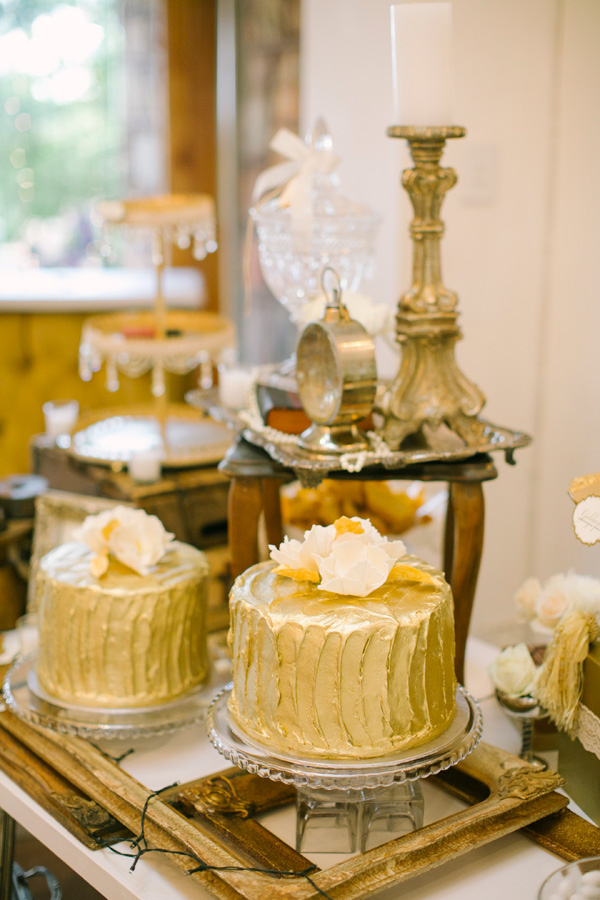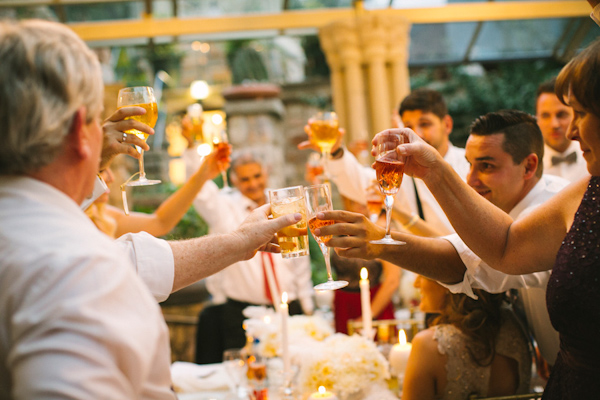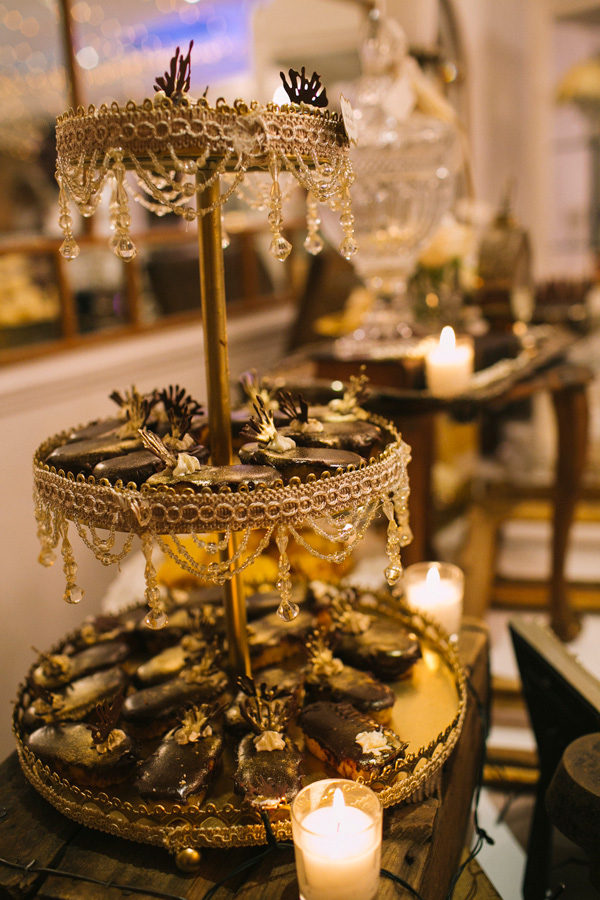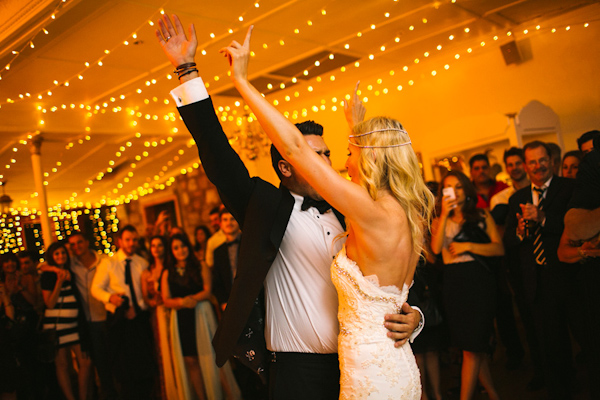 The Wedding Team:
Photographer: Adam Alex
Event Coordination: Shepstone Gardens
Event Design: Parasols & Peonies Events
Ceremony Venue: The Greek Orthodox Church of Ypapandis tou Kyriou
Reception Venue: Shepstone Gardens
Videographer/Film Maker: White Motion Films
Officiant: Father Petros Parginos
Invitation Designer: Pink Soda
Catering: Essence Catering
Cake: Indulge
Wedding Dress: Grandmother of the Bride, Ann Trollope
Bridal Accessories: Tati's Hotties, Jimmy Choo
Bridal Shoes: Garter Queen
Bridesmaids' Apparel: Grandmother of the Bride, Ann Trollope
Groom's Apparel & Accessories: Marc Wallace (suit), Christian Louboutin (shoes)
Groomsmen's Apparel & Accessories: Desch
Hair Stylist: Alexia Fox
Makeup Artist: Janell Donders
DJ & Live Music: Edward Chambers
Transportation: KC's Classic Car Hire
Favors & Candy Bar: Parasols & Peonies Events
Thank you Ashleigh and Stasi for sharing your beautiful wedding with us!
Looking for more gorgeous gold weddings? Check out Saba and Ali's modern Persian wedding!