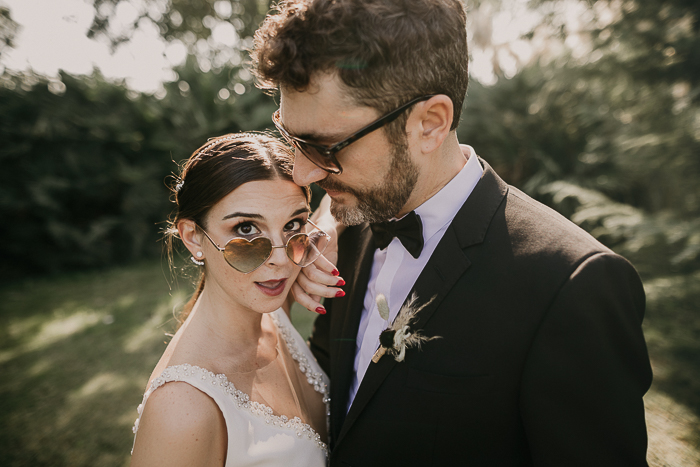 One look at Laia and Gerard's disco ball chic Catalan wedding at Cortal Gran and we were hooked. With the help of planner Enfelizate, the two wedding videographers created a day based around the motto "freak and chic," and boy did they nail it. The day was filled with disco balls, neon signs, over-the-top flower arrangements from The Original Fleurs, a seating chart made from old television sets, and a party that never stopped.
Laia looked timeless in her Pronovias gown, and we love that she opted for a shorter 80's inspired dress for their Dirty Dancing inspired second dance. Meanwhile, Gerard looked like he belonged in old Hollywood with his classic black and white Armani suit.
Ready to be inspired by these totally rad and chic "I do's?" Keep scrolling to see every tubular detail captured perfectly by Pablo Laguia.
The Couple:
Laia and Gerard
The Wedding:
Cortal Gran, Sant Pere Pescador, Girona, Catalonia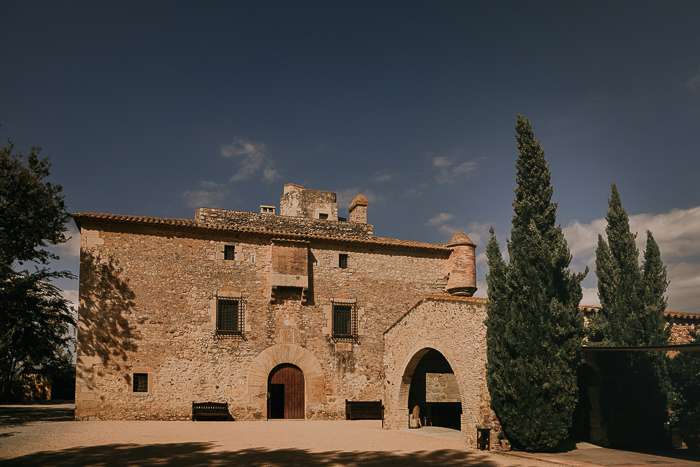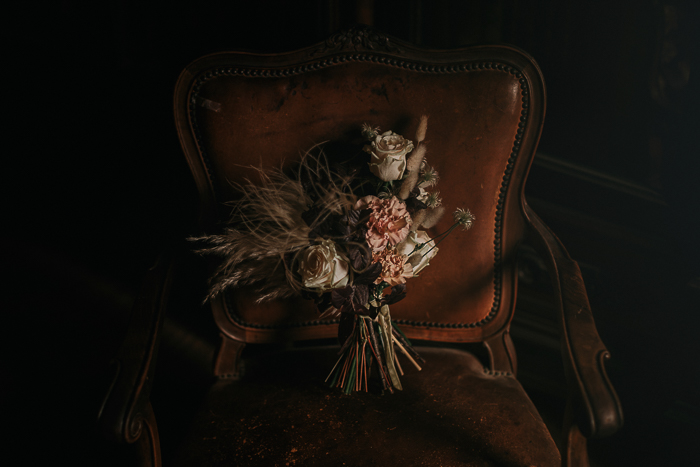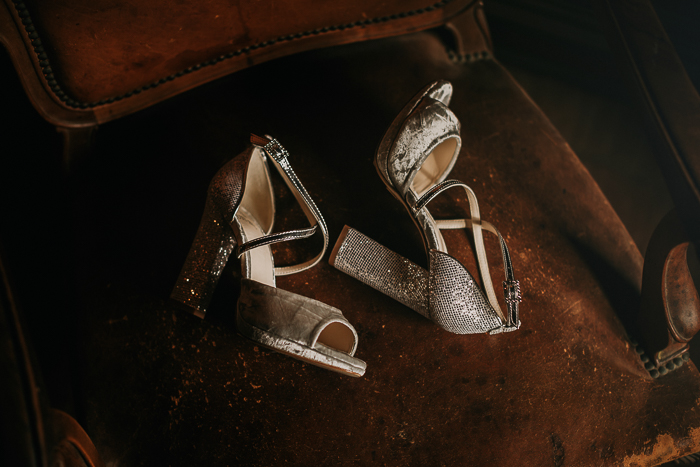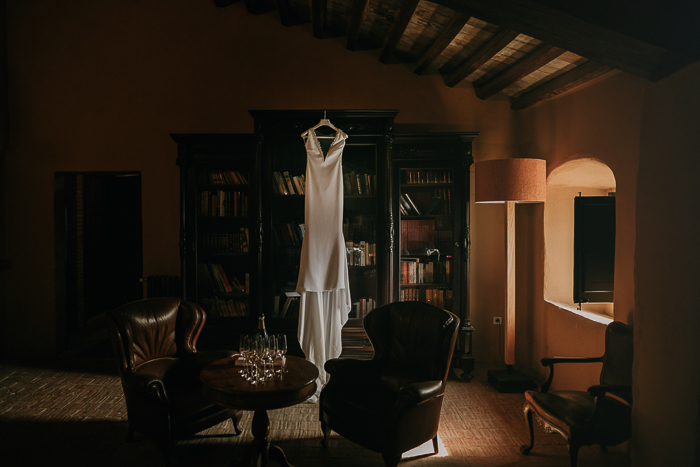 A Secret Message Hidden In The Pronovias Gown
My grandfather passed away exactly one month before the wedding, and it was very important to me to have him with me that day. So, I asked Pronovias to embroider the word "Avi," which means "grandfather" in Catalan–our language–to have him close to me during the wedding.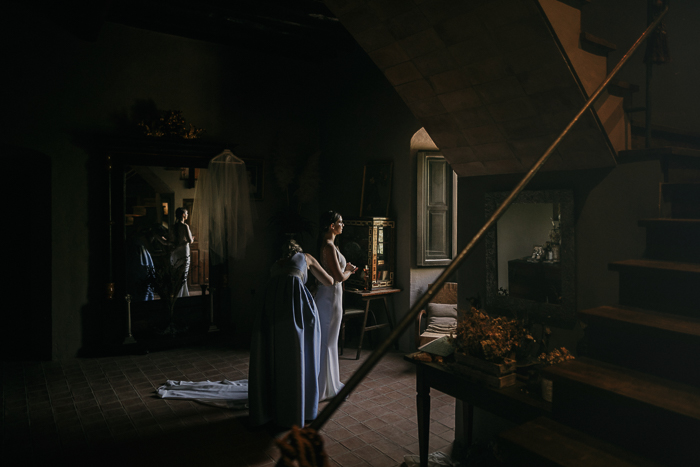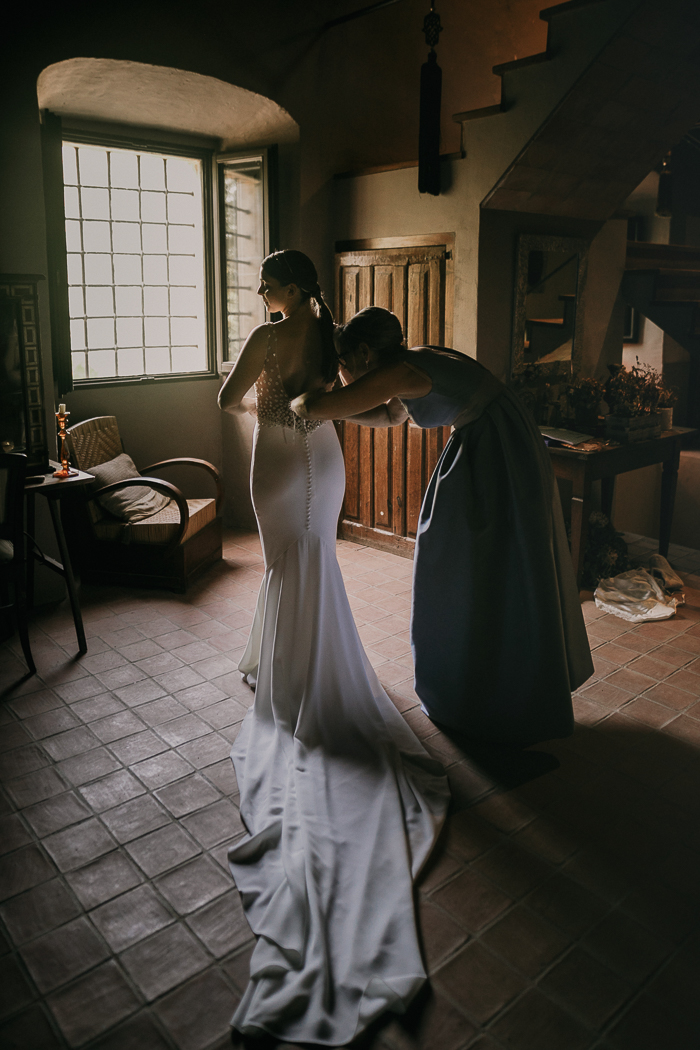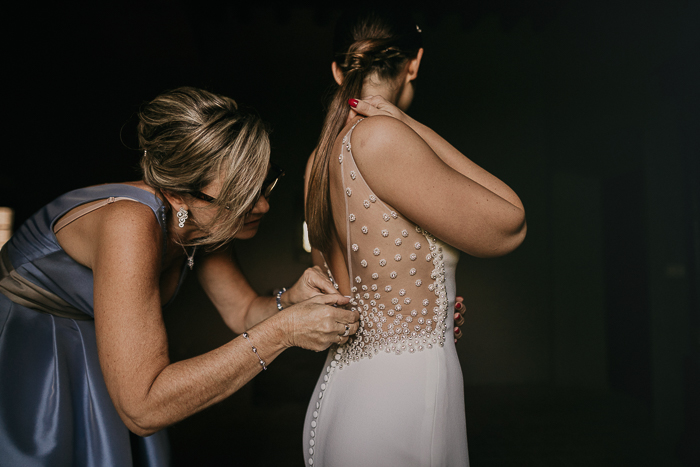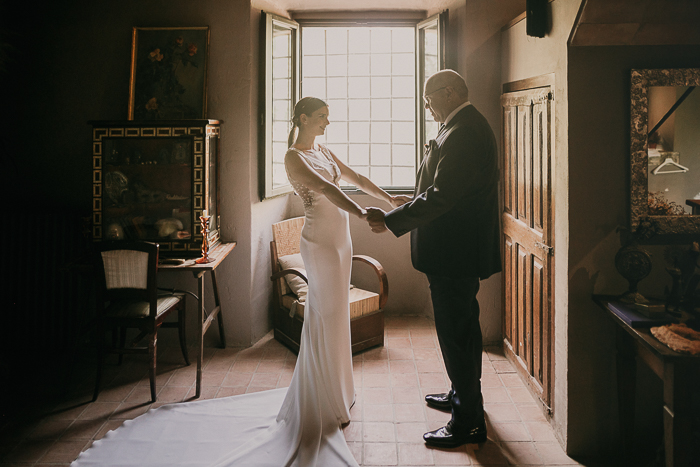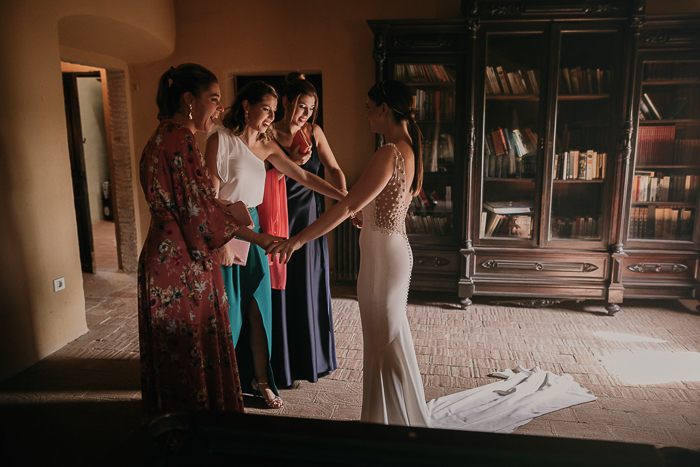 A Surprise From The Best Men
There is a wedding tradition in Catalonia where the best man is in charge of bringing the bouquet to the bride before she walks down the aisle, and he has to read her a poem. Our best men decided to reinvent that tradition, and they wrote and composed a song about our love story. One of them even learned how to play the ukulele! The moment when two of our best friends showed up with the perfect bouquet–which was a complete surprise for me–and sang the cutest song just minutes before I met Gerard on the aisle was so emotional, breathtaking, and adorable.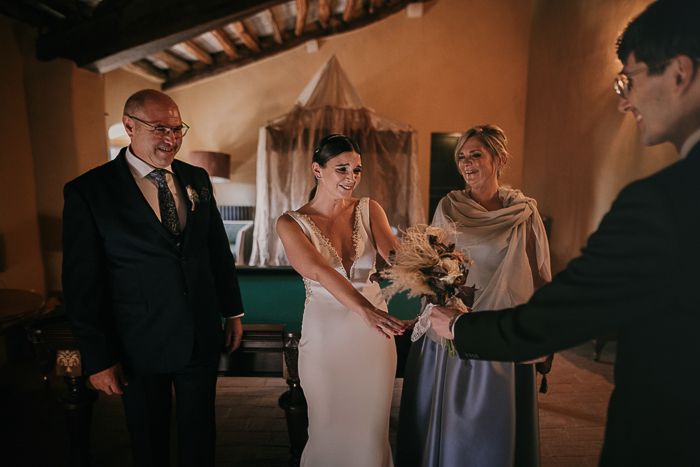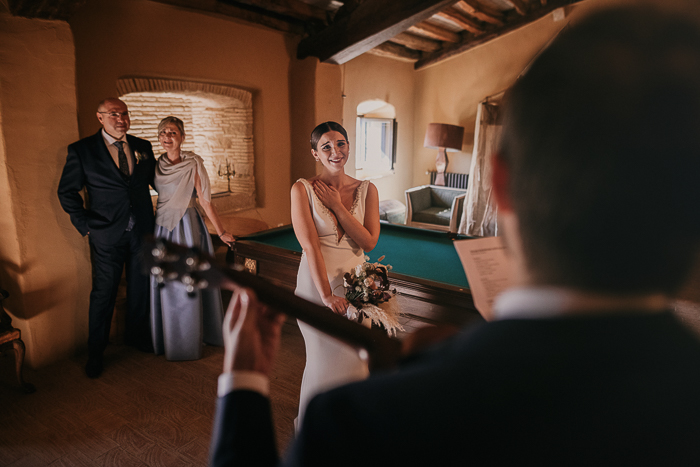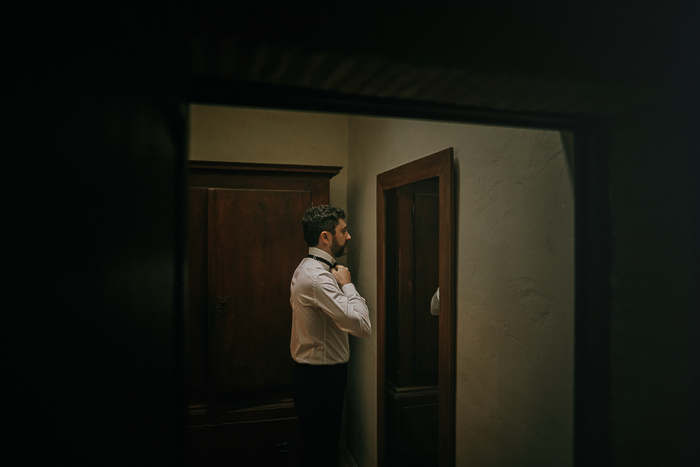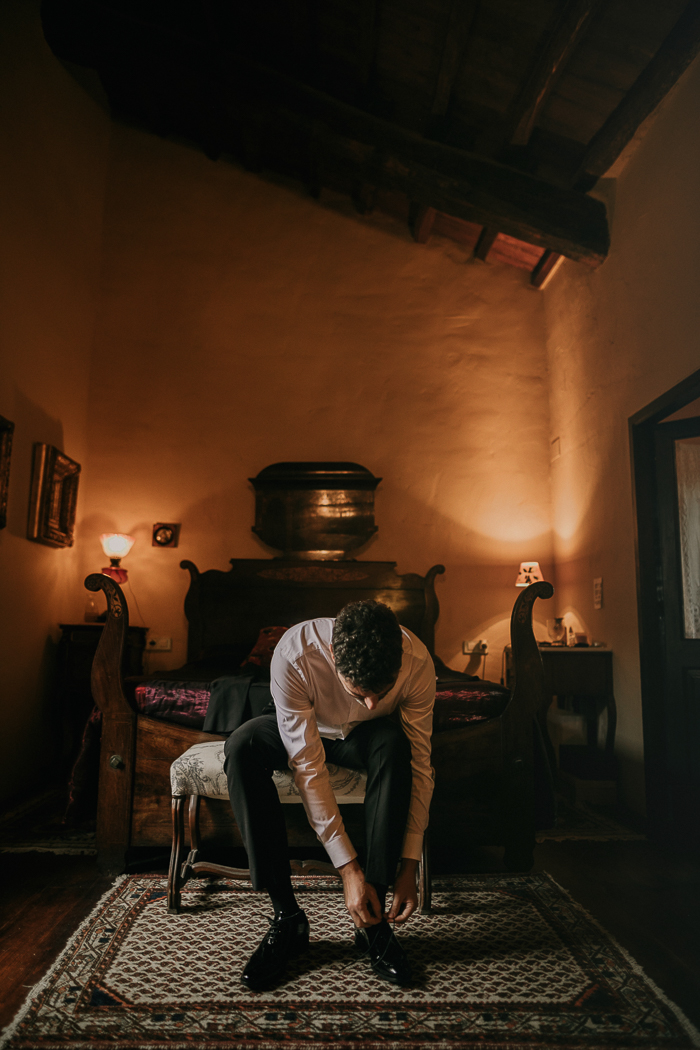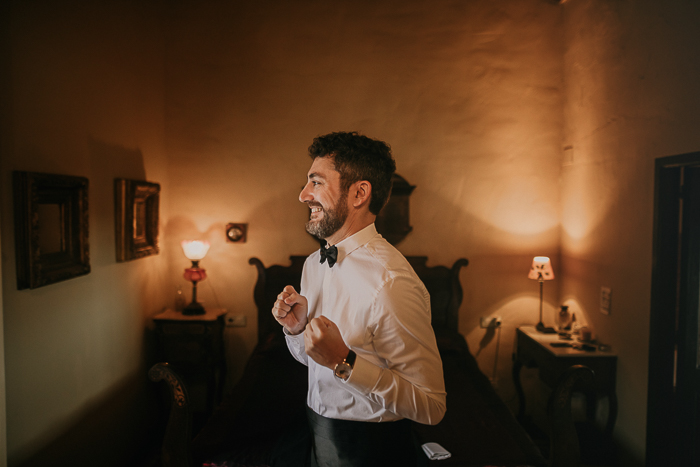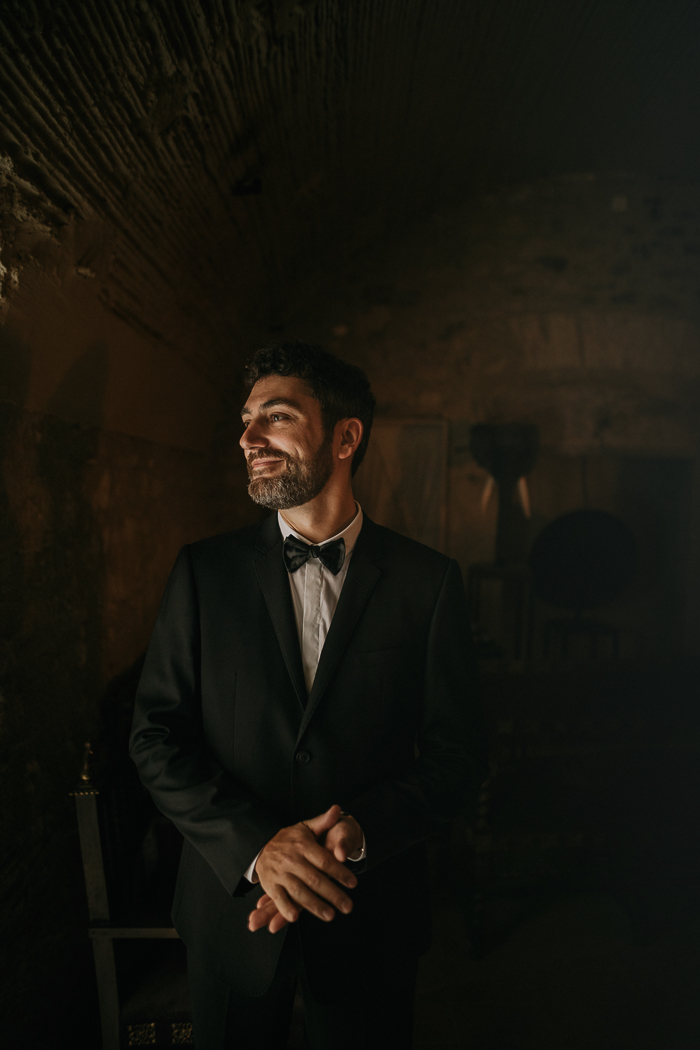 Retro Inspired Wedding Vibes
We wanted to get married during the party of our life. We love retro disco music, and we can't get enough of the 80's aesthetic. So, it was crucial that this retro but chic vibe was present all day. We founded our own wedding videography business a few months before getting married, and we called it Freak & Chic Films–so that was the motto when we were planning and designing our big day. We wanted it to be freak and chic!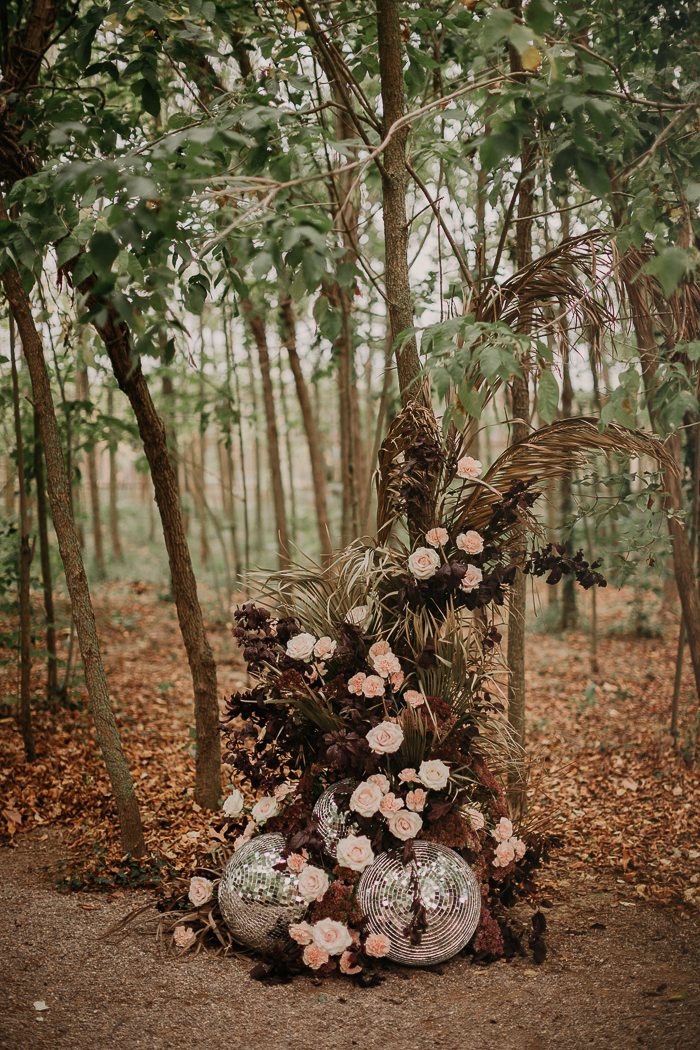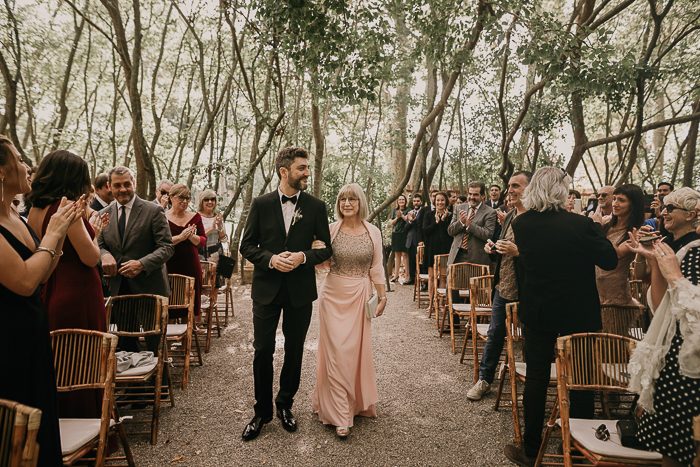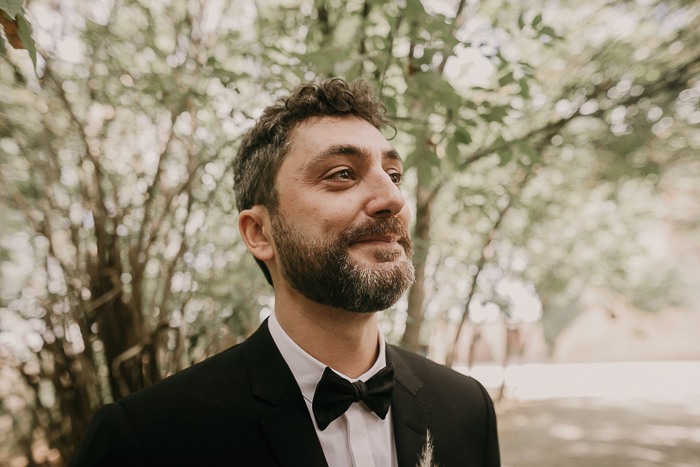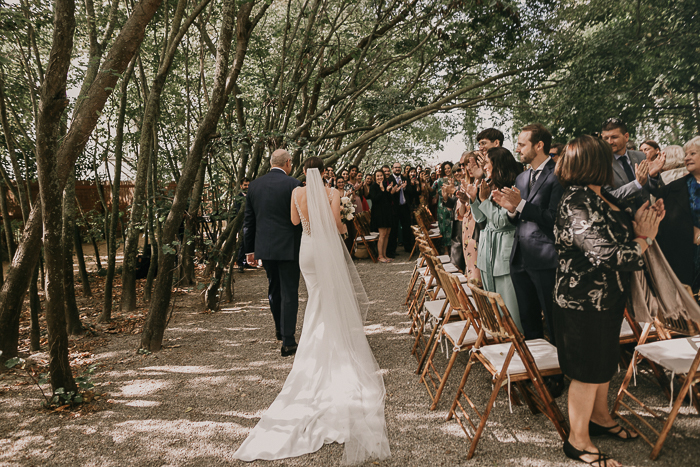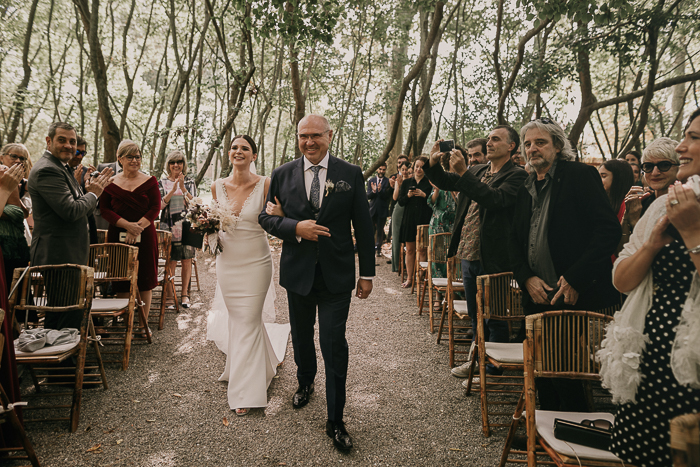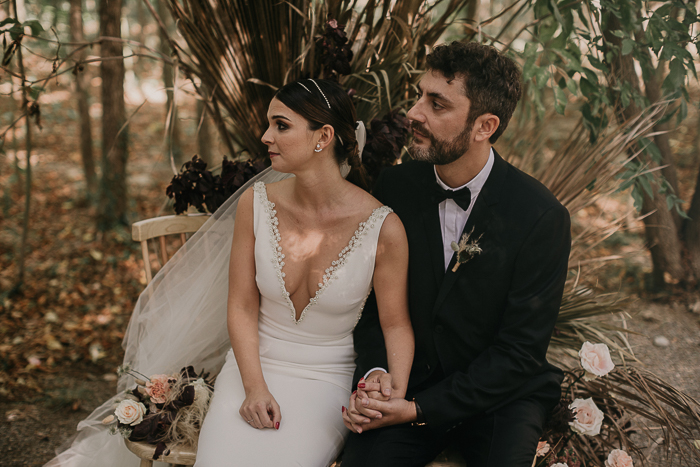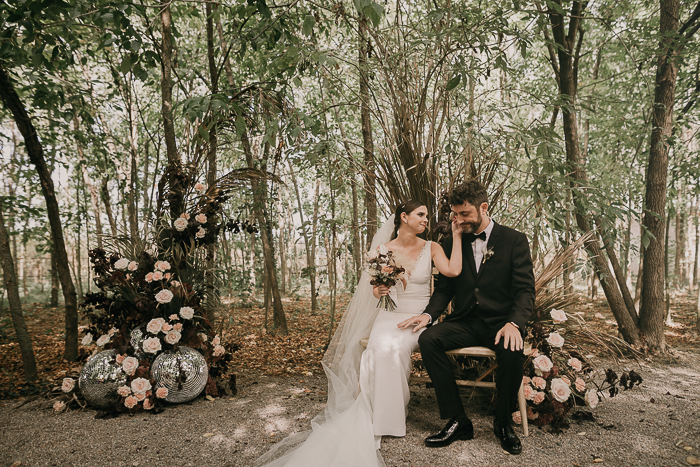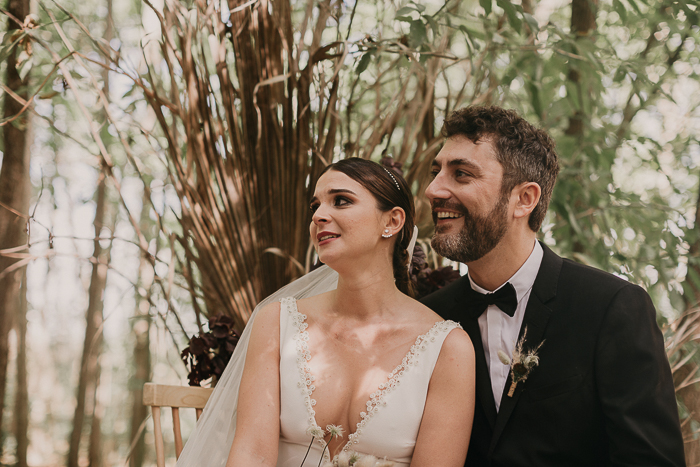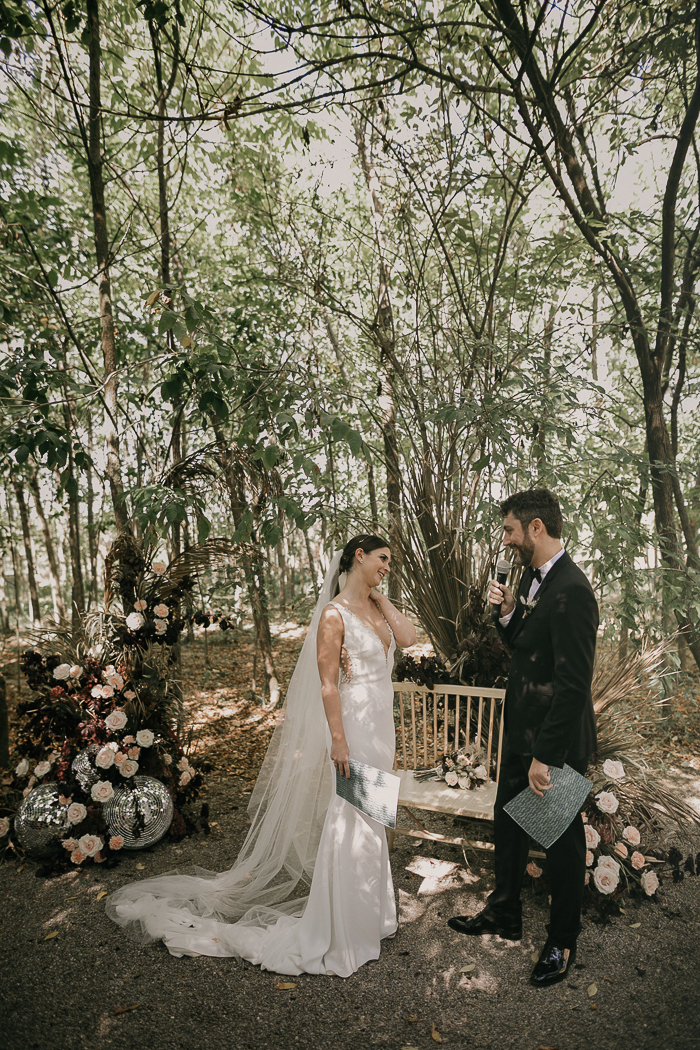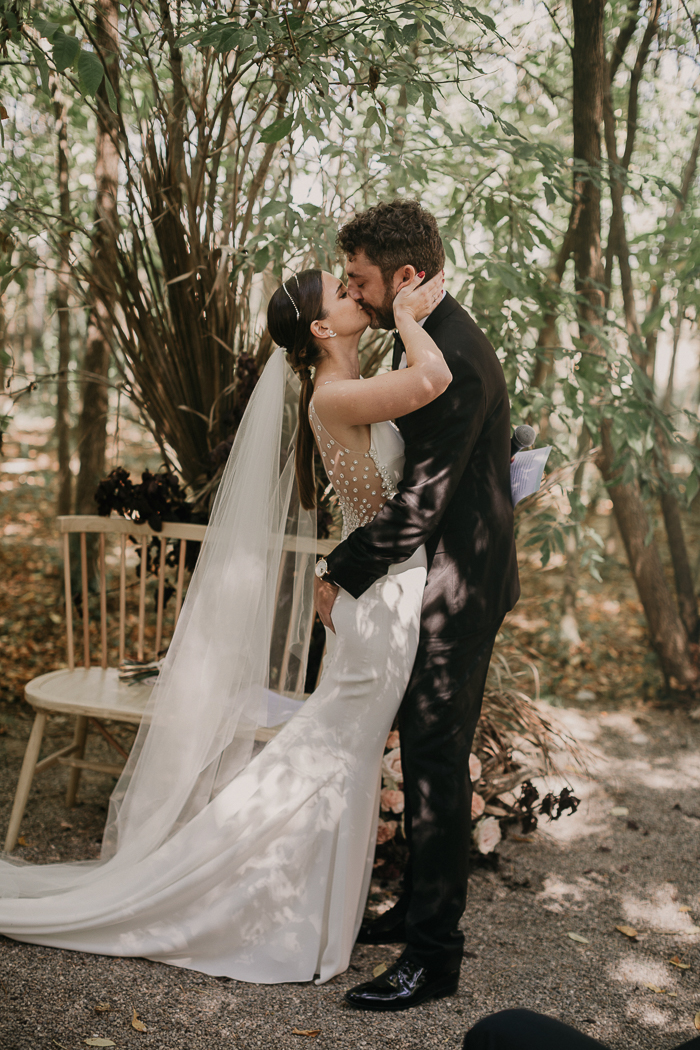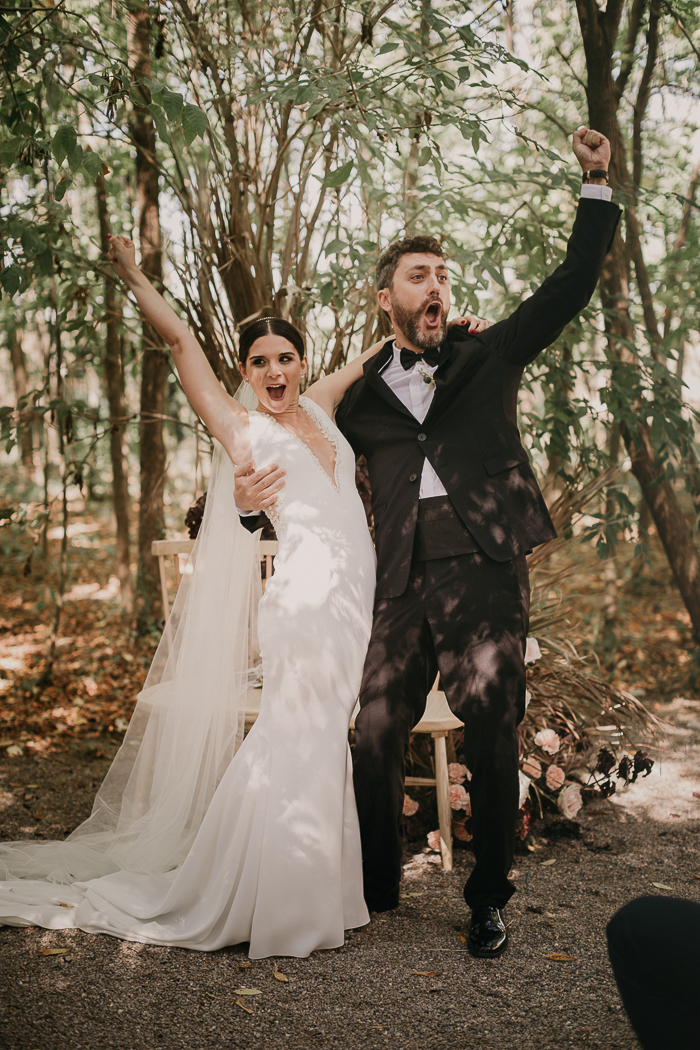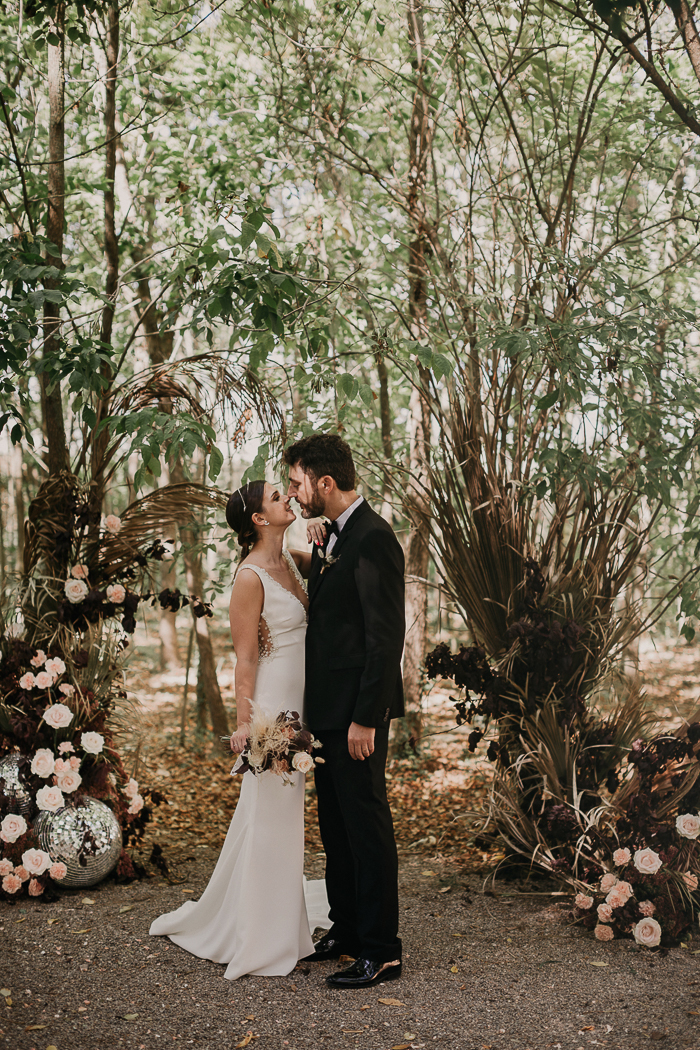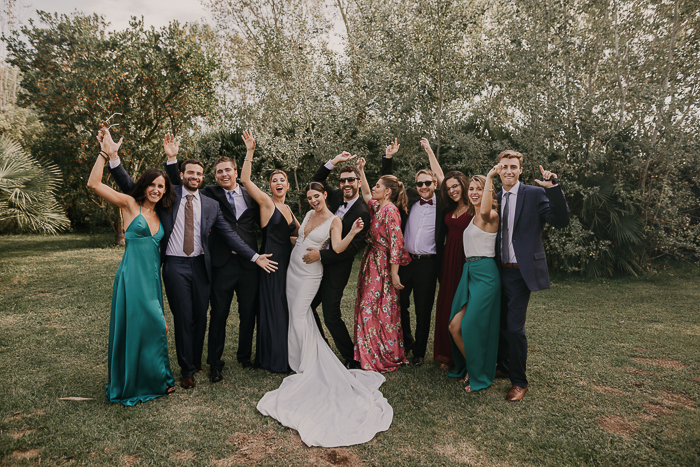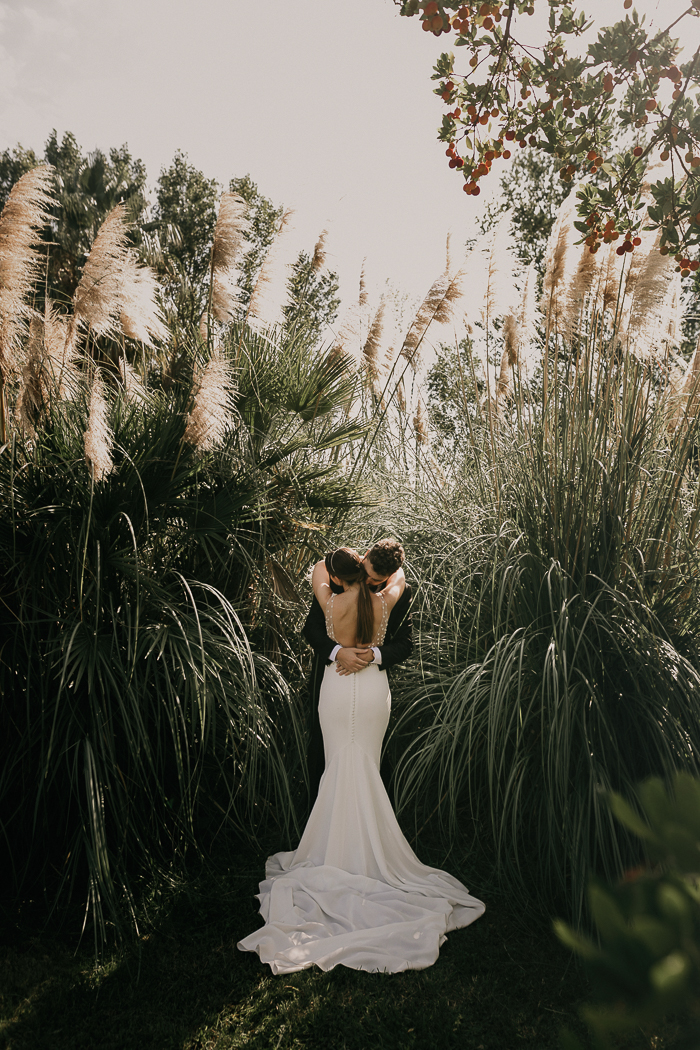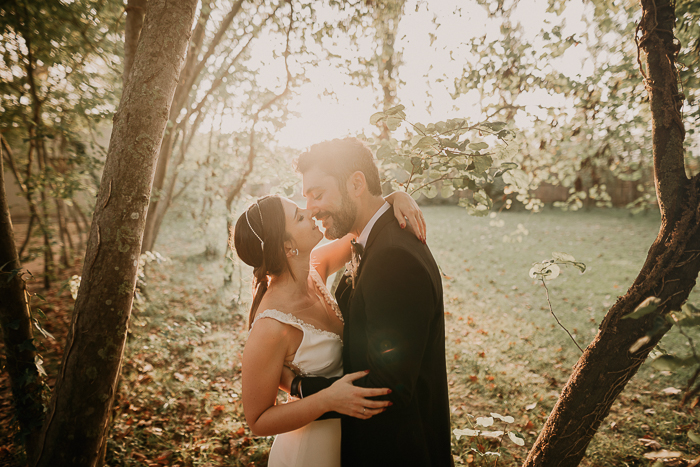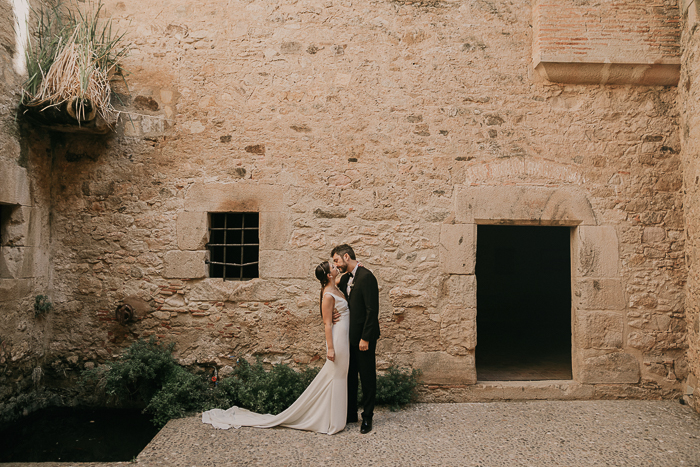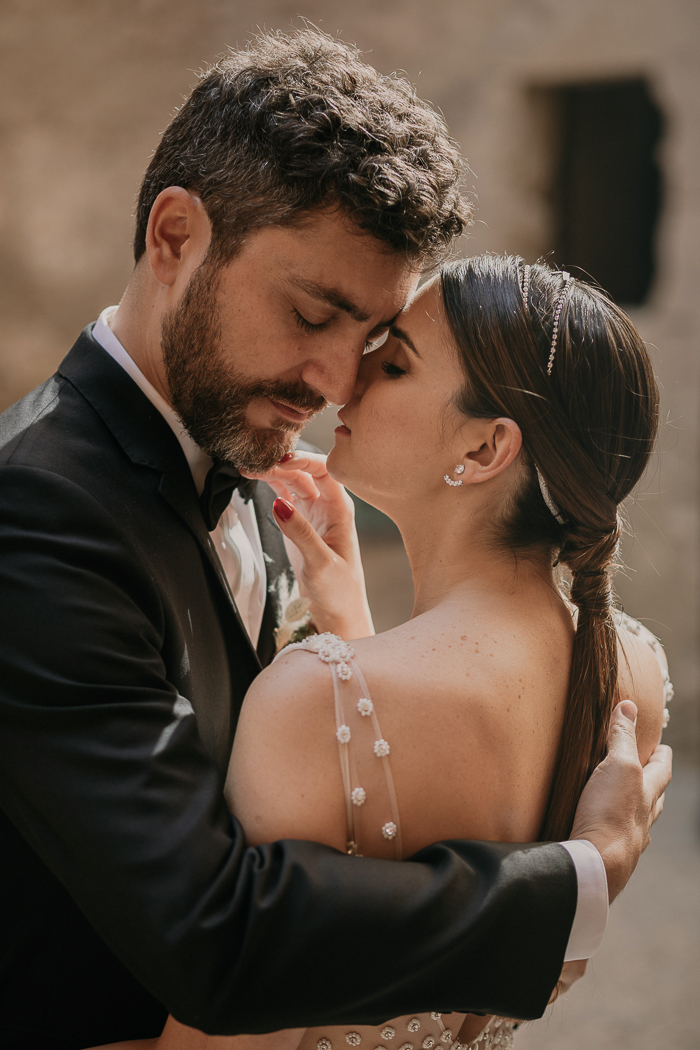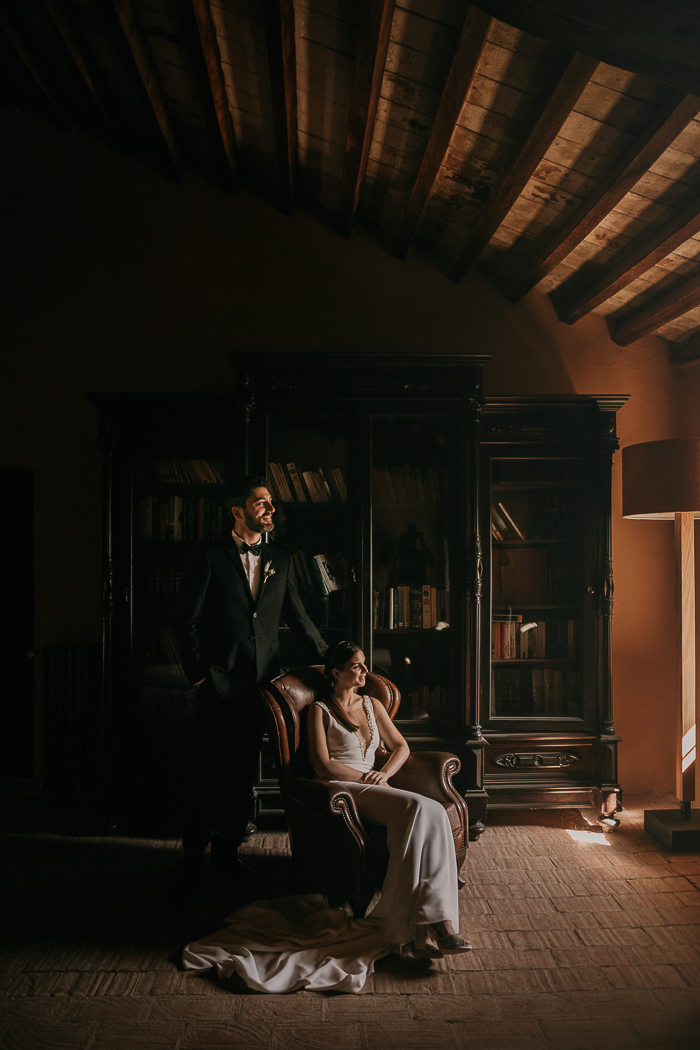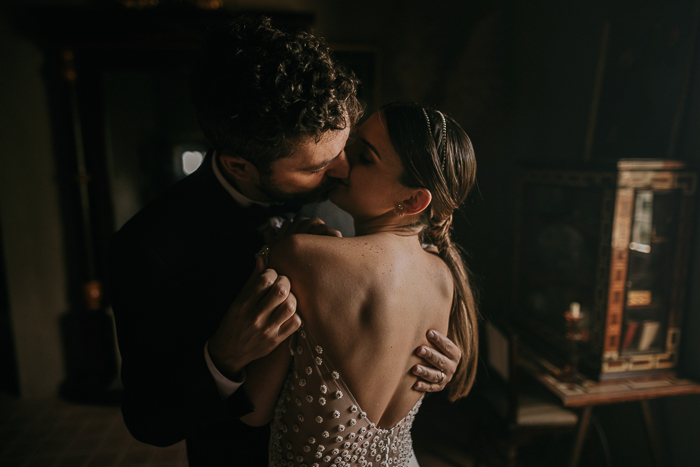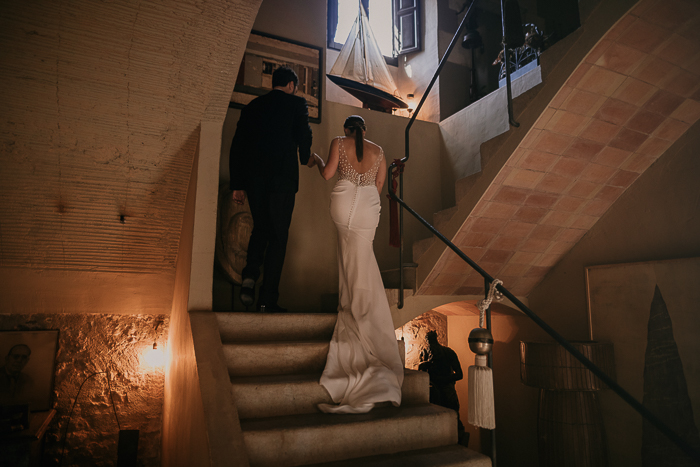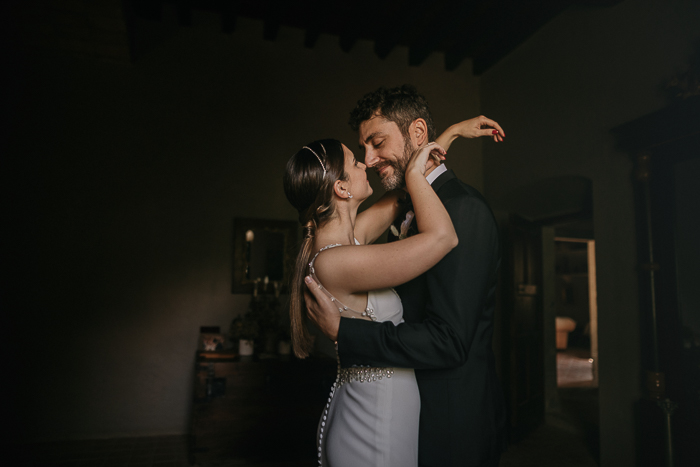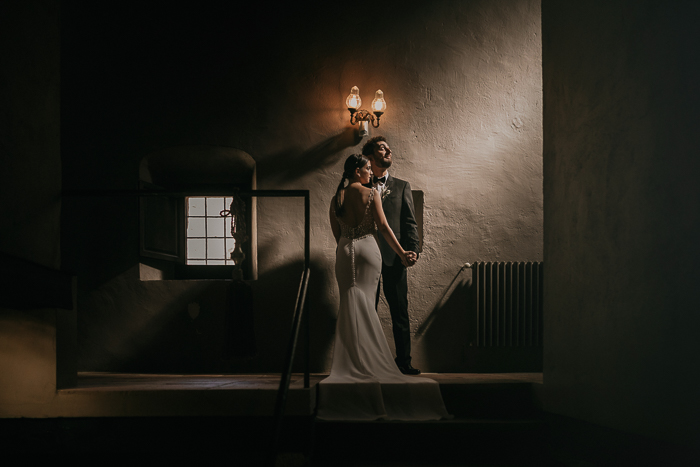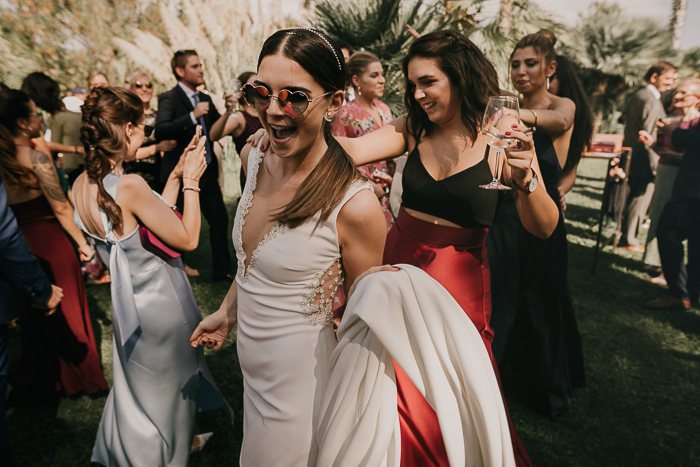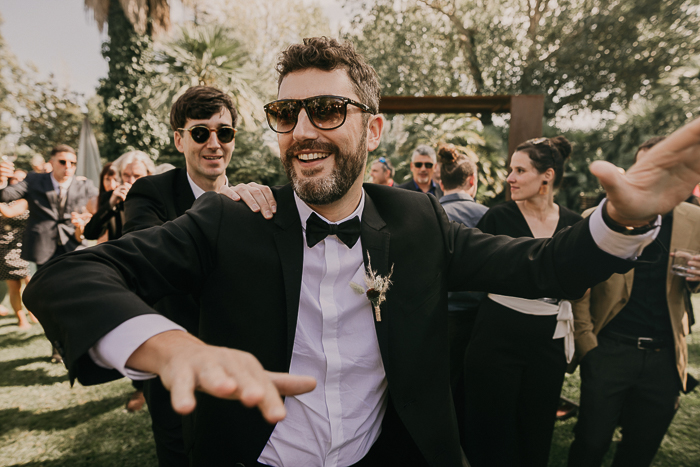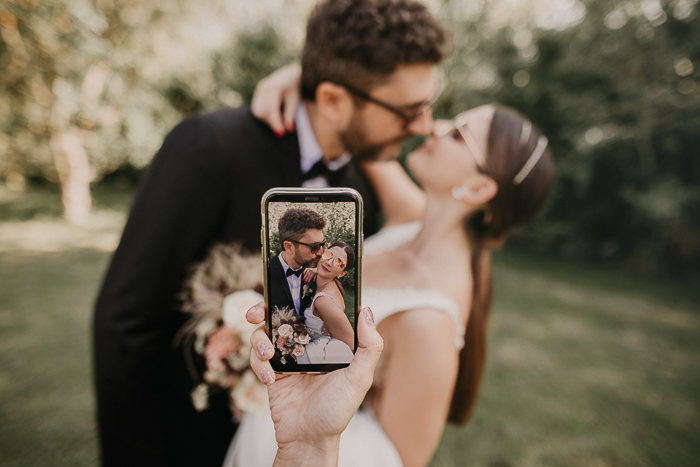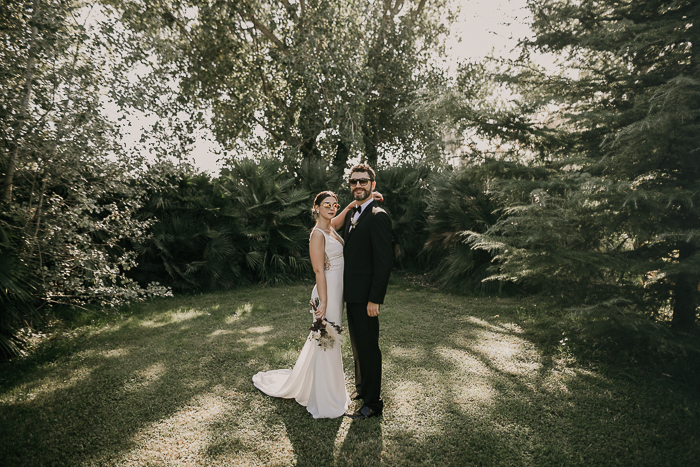 A Unique Seating Chart
We designed our own seating plan. As wedding videographers, we wanted our passion for 80's and 90's movies to be represented in some way. So, we found 2 old tv's and made a video of ourselves showing the guests where to sit. People loved it and stood in front of the tv's waiting for their table to appear over and over again.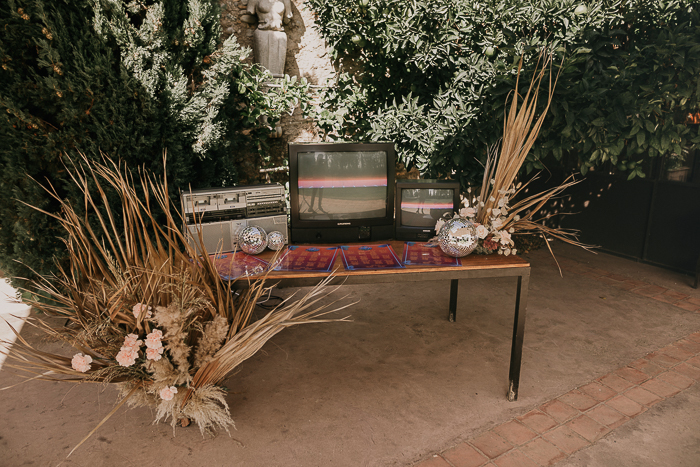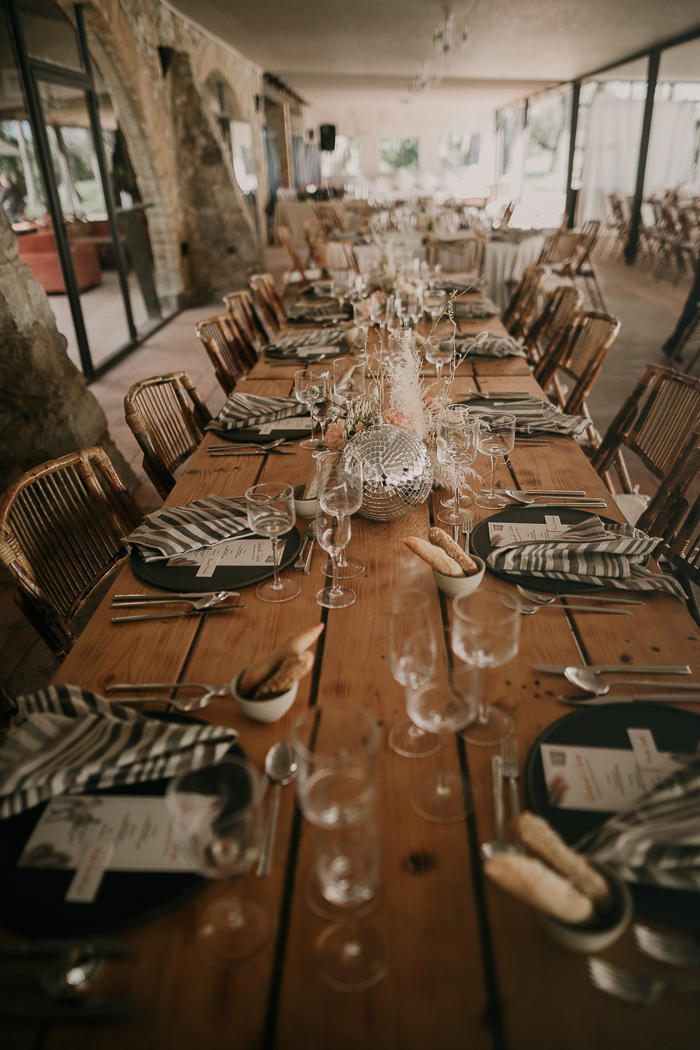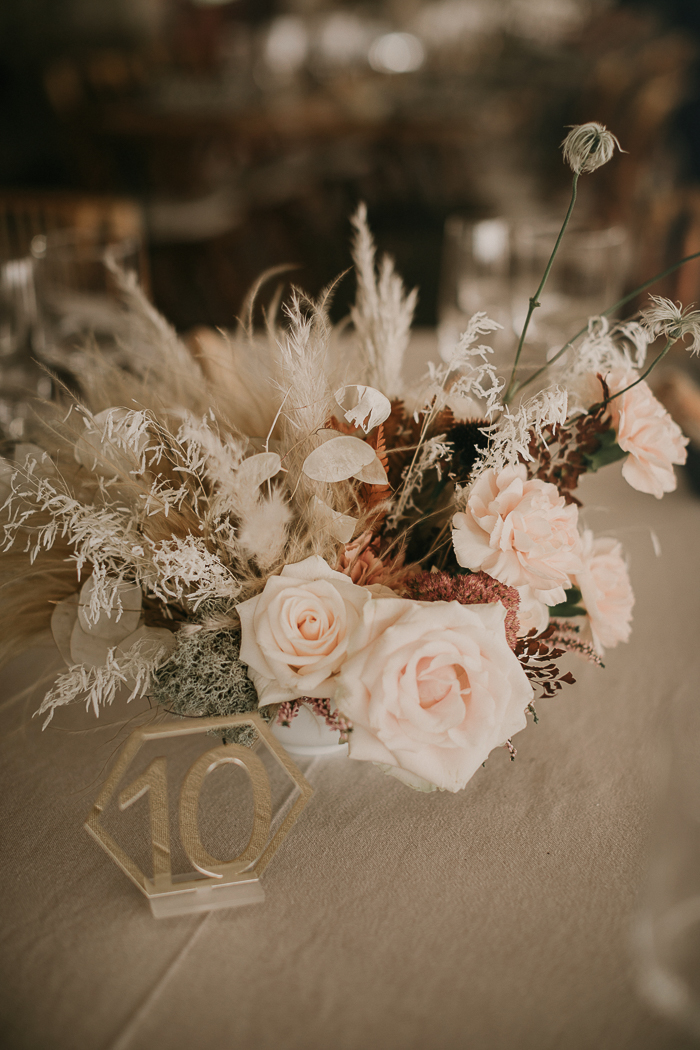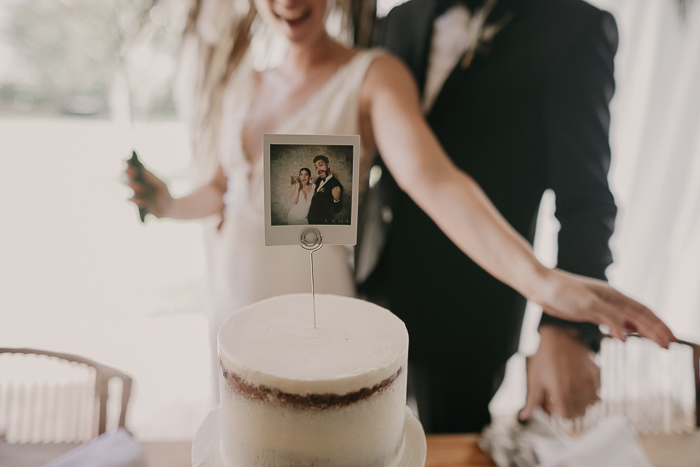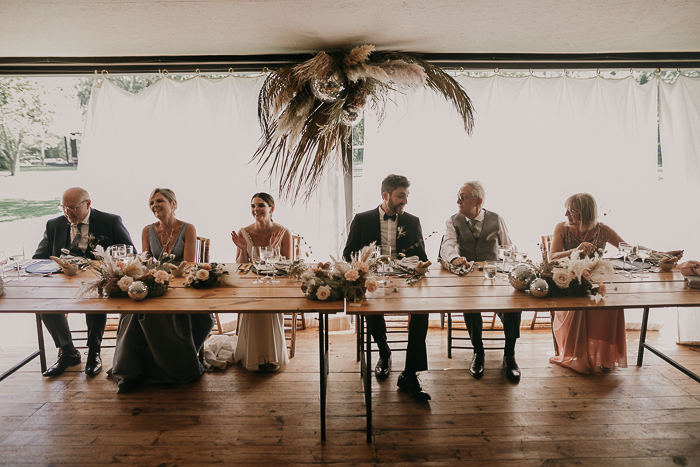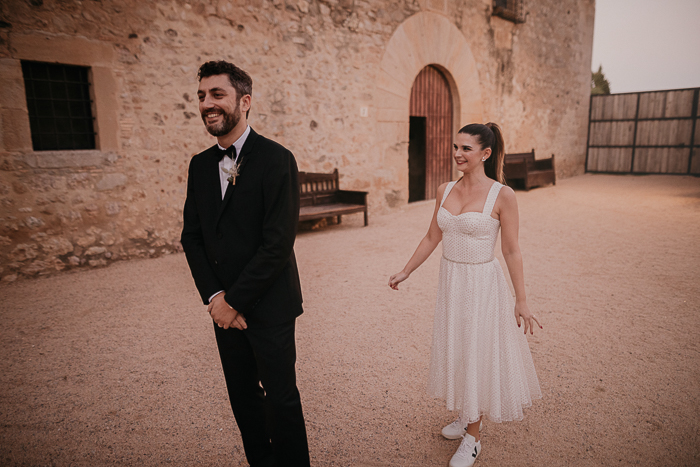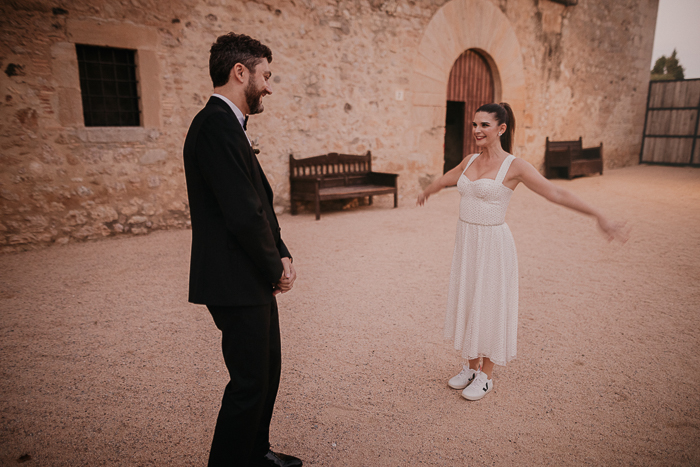 A Dirty Dancing Inspired Second Dance
I've been obsessed with Dirty Dancing since I was a child and everybody who knows me knows that. It had always been a dream of mine to perform the final dance scene on my wedding day. So I asked Gerard to do it. We rehearsed the whole summer, watching Youtube videos repeatedly so we could perform the exact choreography shown in the movie. But we wanted it to be a surprise for our guests, so our first dance was a classic waltz. After that, I went to change my dress and makeup. When we reappeared at the party dancing the Dirty Dancing dance everybody went nuts screaming and crying—they knew that I was living my dream. They were also freaking out about Gerard's new dance skills!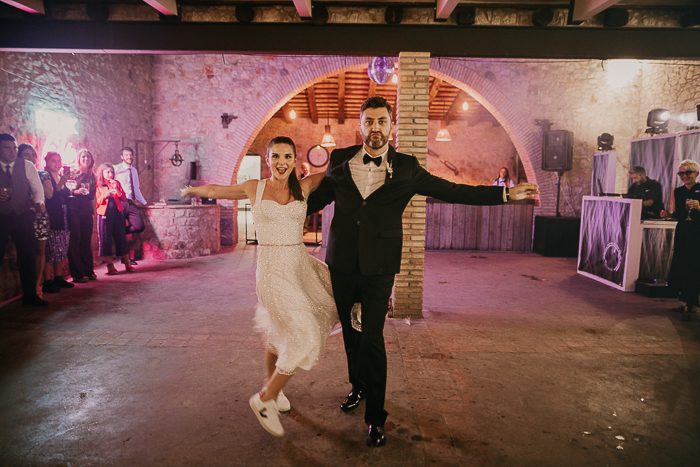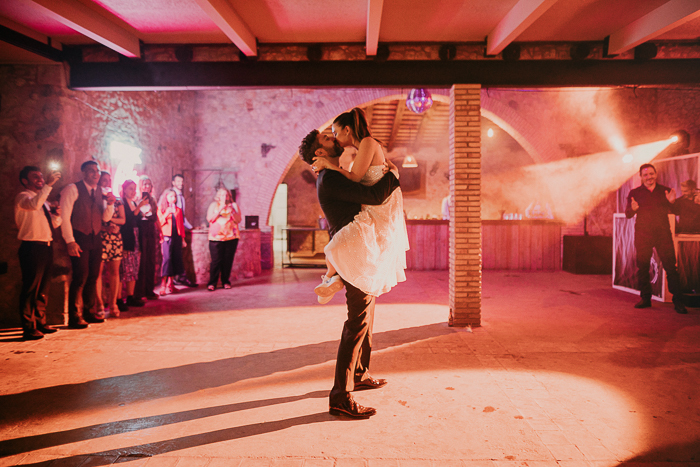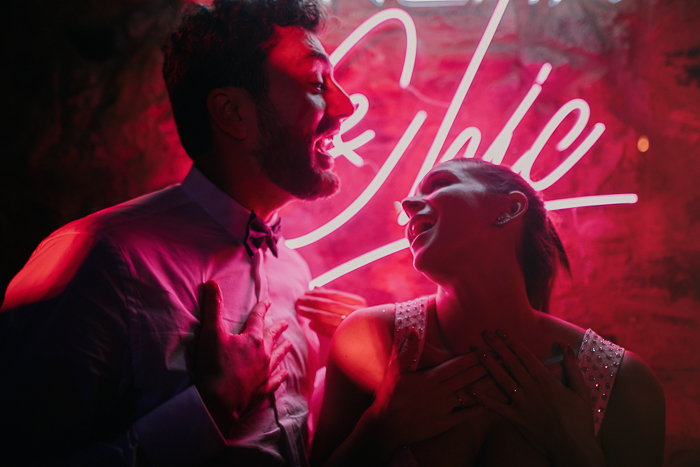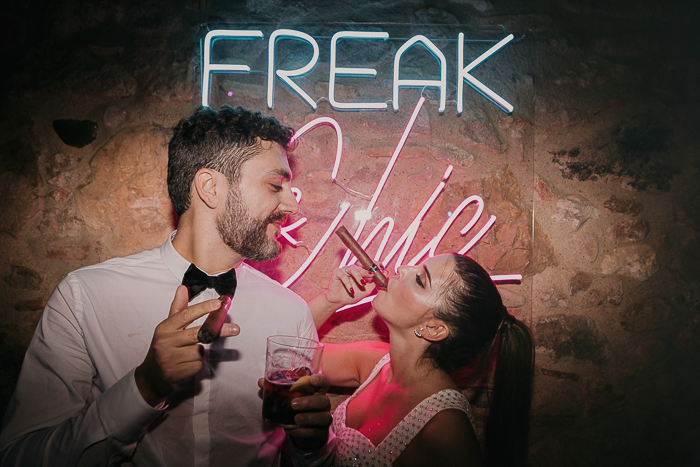 Congratulations again to Laia and Gerard on their disco ball chic wedding at Cortal Gran! We're so glad that Pablo Laguia was there to capture the radical details of the day. If you're trying to plan your own unique nuptials, check out our guide on how to plan a unique wedding!