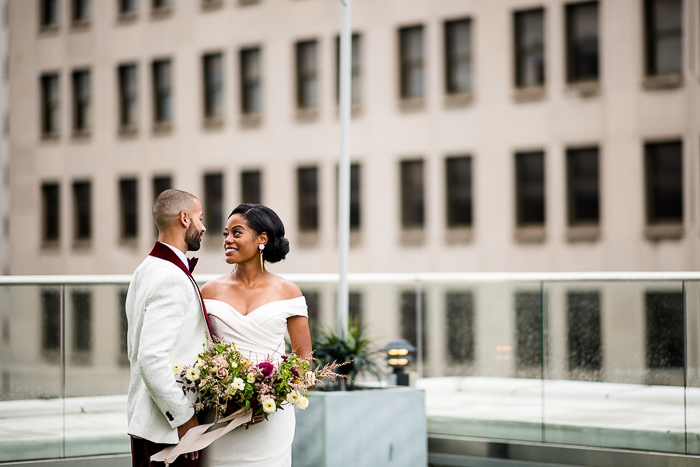 We've said it once, and we'll say it again–we cannot get enough of the dark color palettes in 2021. This gorgeous dark palette wedding inspiration shoot put together by Dragonfly Photography used black and gold to create an elegant and modern aesthetic that beautifully matched the interior of the Metropolitan at the 9. And while we can't get enough of the look of this whole shoot, we love the planning that went into it even more. Rather than explain it ourselves, we'll let Oona Breyer of Dragonfly Photography do all the talking.
Dragonfly Photography On The Idea Behind The Dark Palette Wedding Inspiration Shoot
Our vendor team is barely under 50% Black-owned companies–it was originally 50%, but one company has to drop out due to COVID quarantine. Our vendor team includes Cake'tique Custom Cakes, Minister Sharnise, Pennmanship Calligraphy, and BR Design Co.
The idea behind the shoot was "a live painting of the bride created a stunning detail for this multicultural art gallery inspired editorial featuring an incredible diverse vendor team."
This editorial was inspired by the lack of diversity in the wedding industry and the need for more inclusion and couples of color. We put this project together to showcase the beauty of Black love and the incredible talent that a diverse vendor team can bring to a wedding day.
As a fun addition to the shoot, our real-life couple ended up renewing their vows, making it a super sweet event in the midst of a meaningful editorial.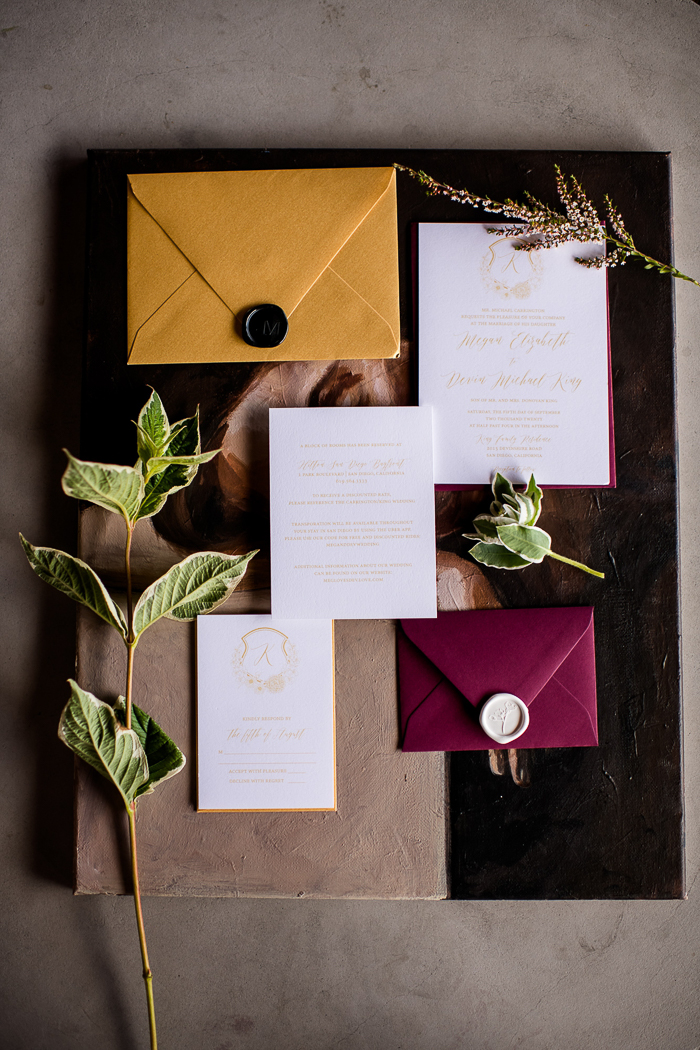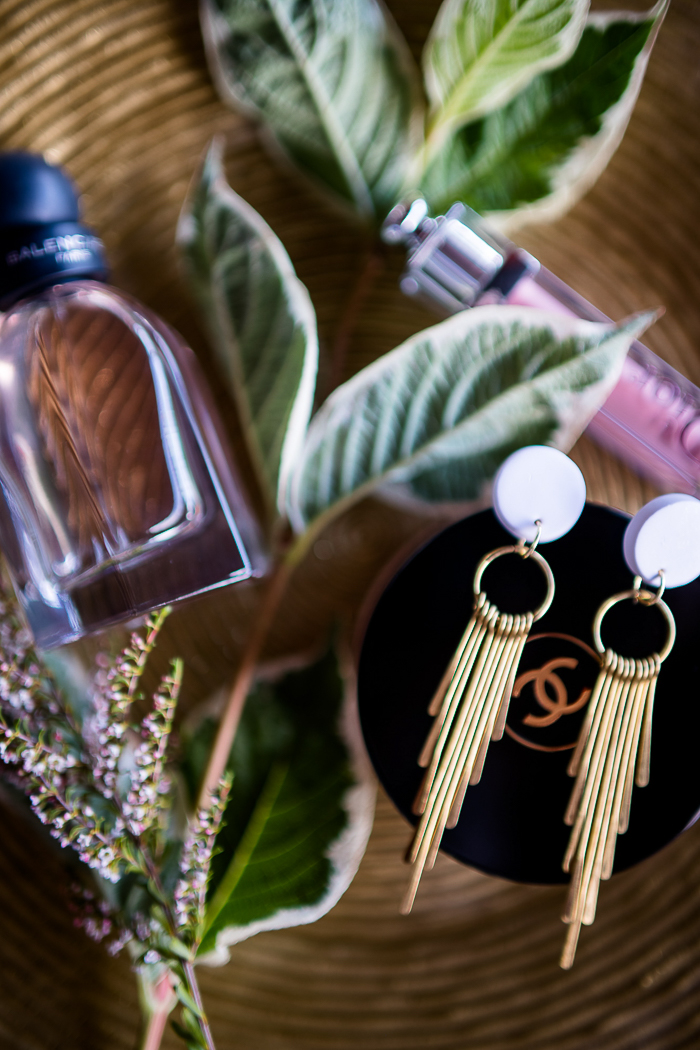 Shop similar earrings: Knotty Deco Chain Tiered Drop Earrings ($52); Set & Stones Josie Earrings ($95); SOKO Maxi Calia Mixed Media Drop Earrings ($98); Hammered Raw Brass Earrings ($21.72)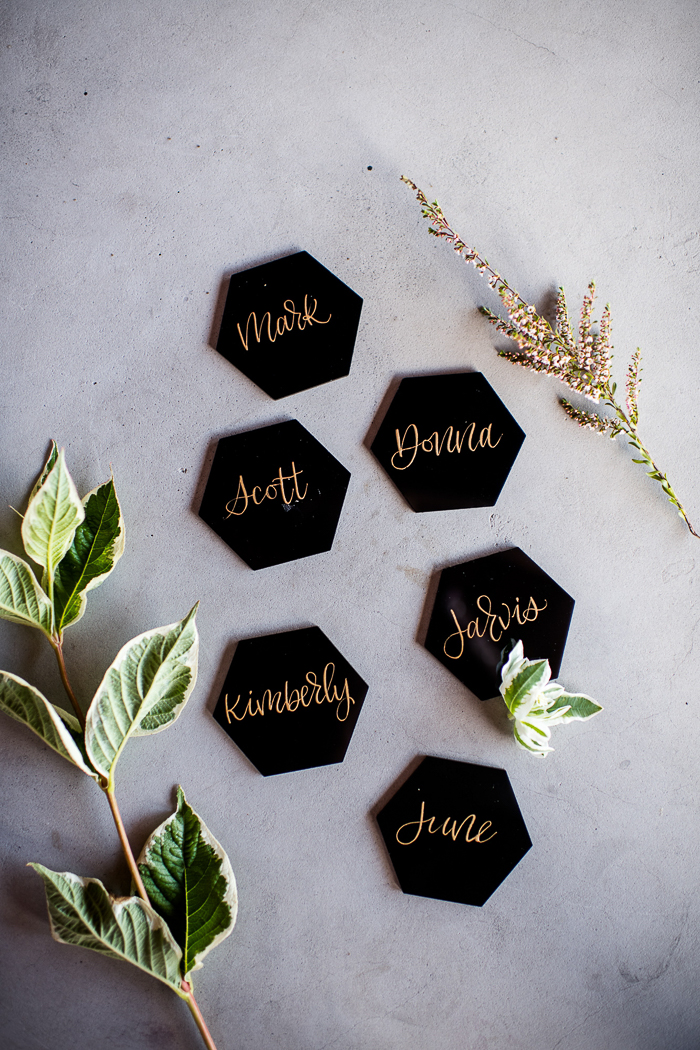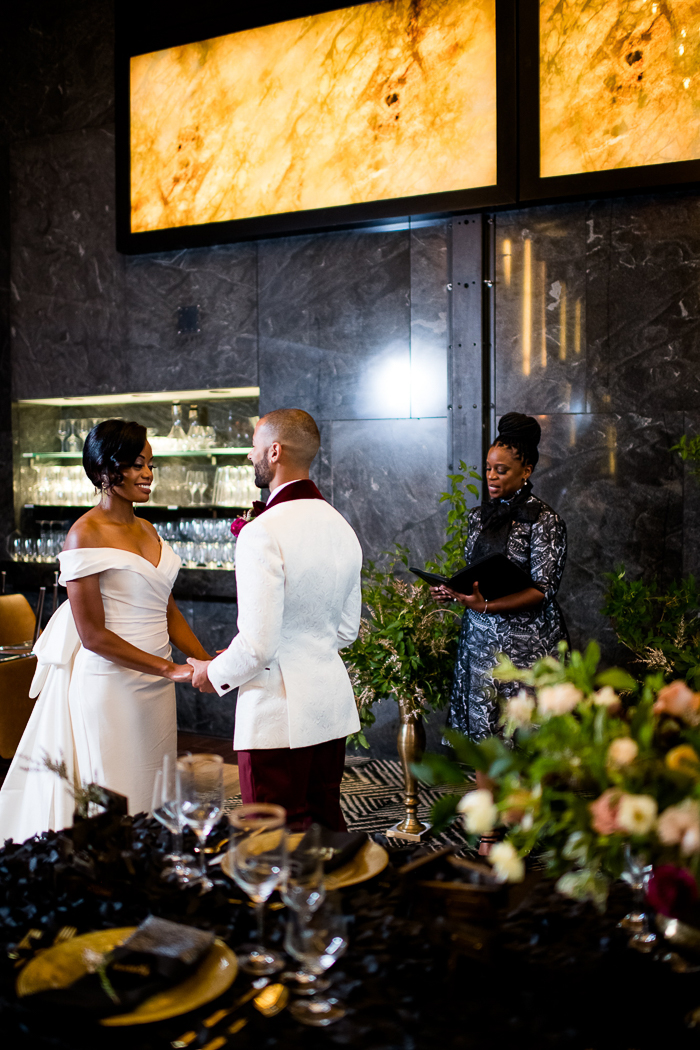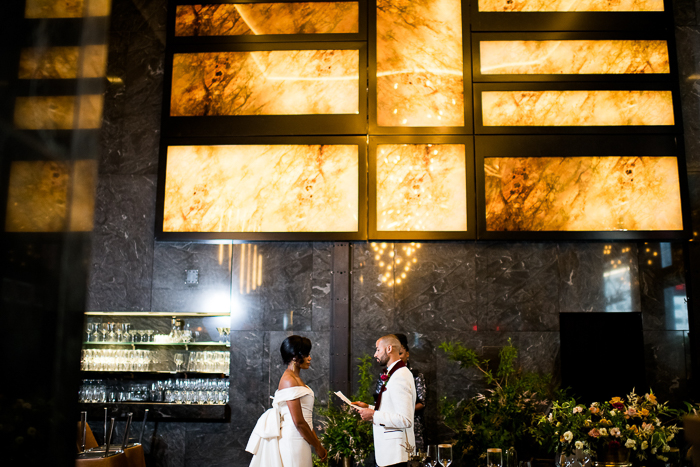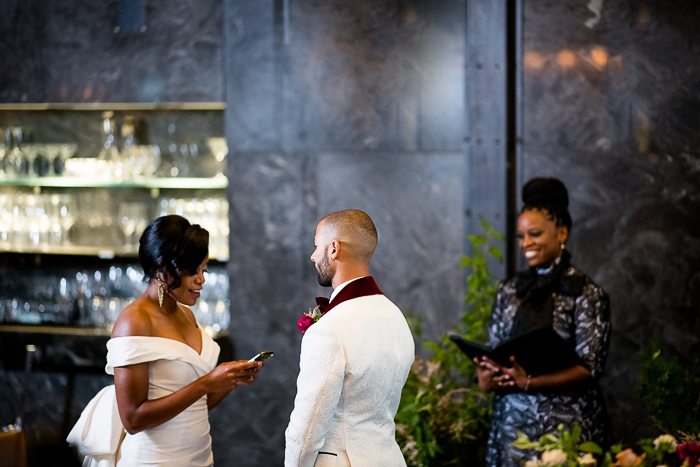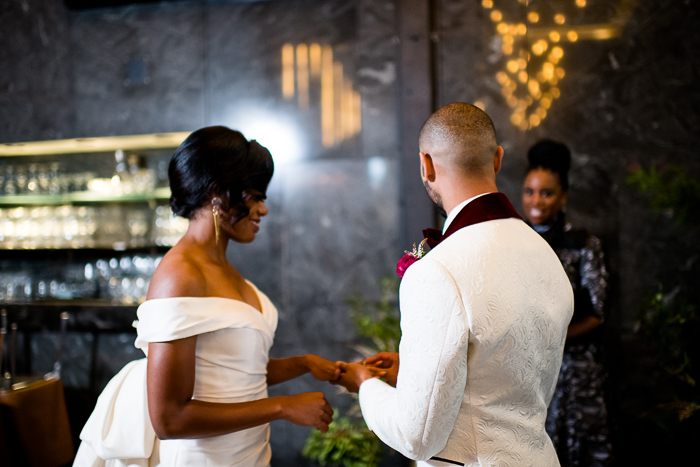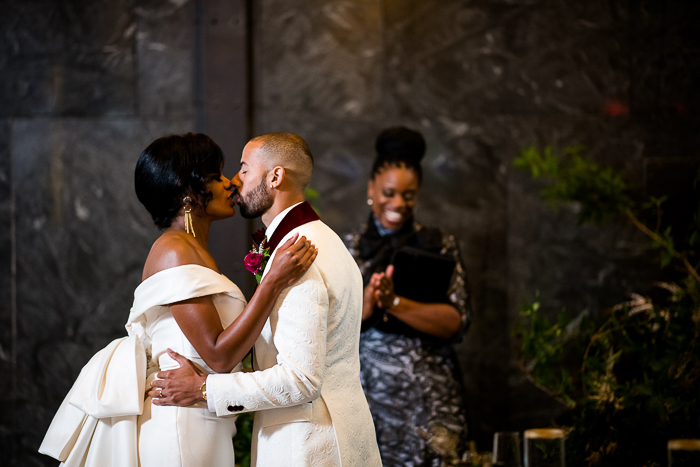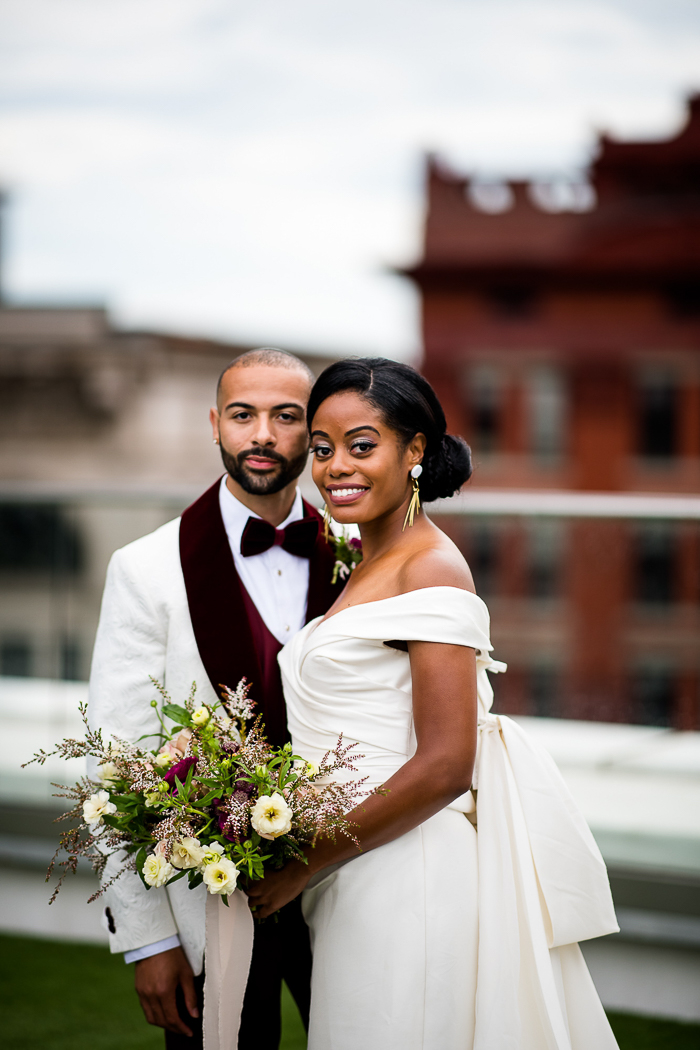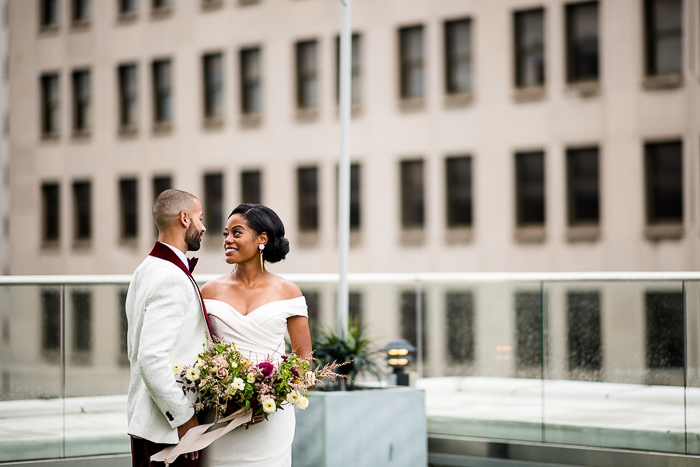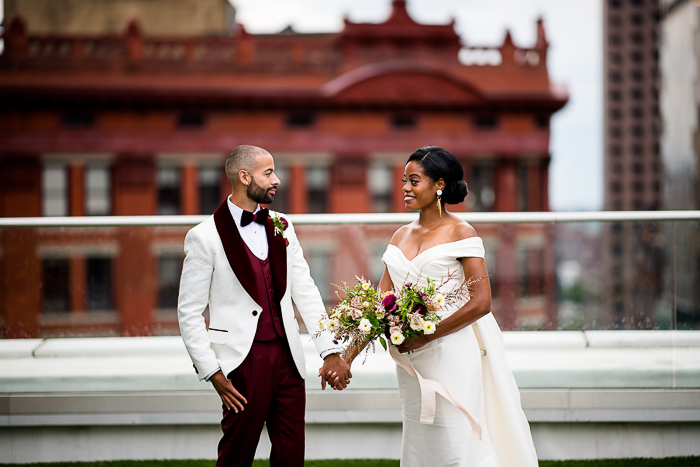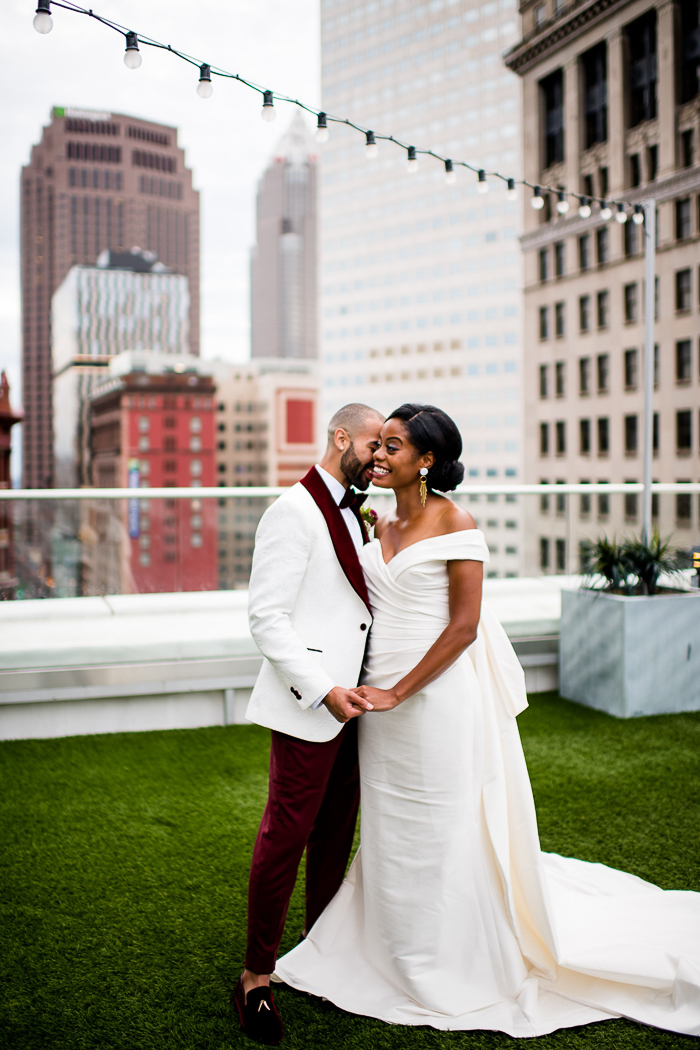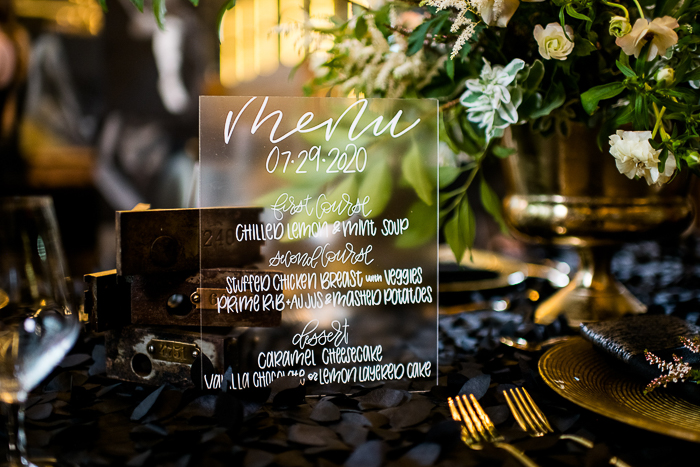 Recommended Reading: 7 Weddings Signs You Definitely Need At Your Wedding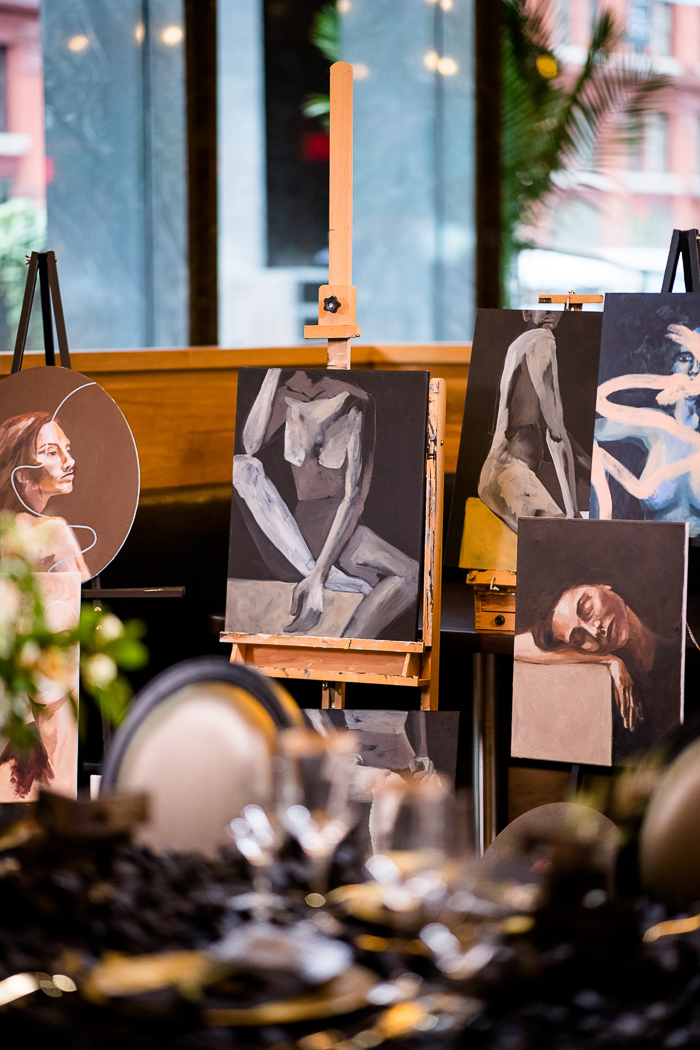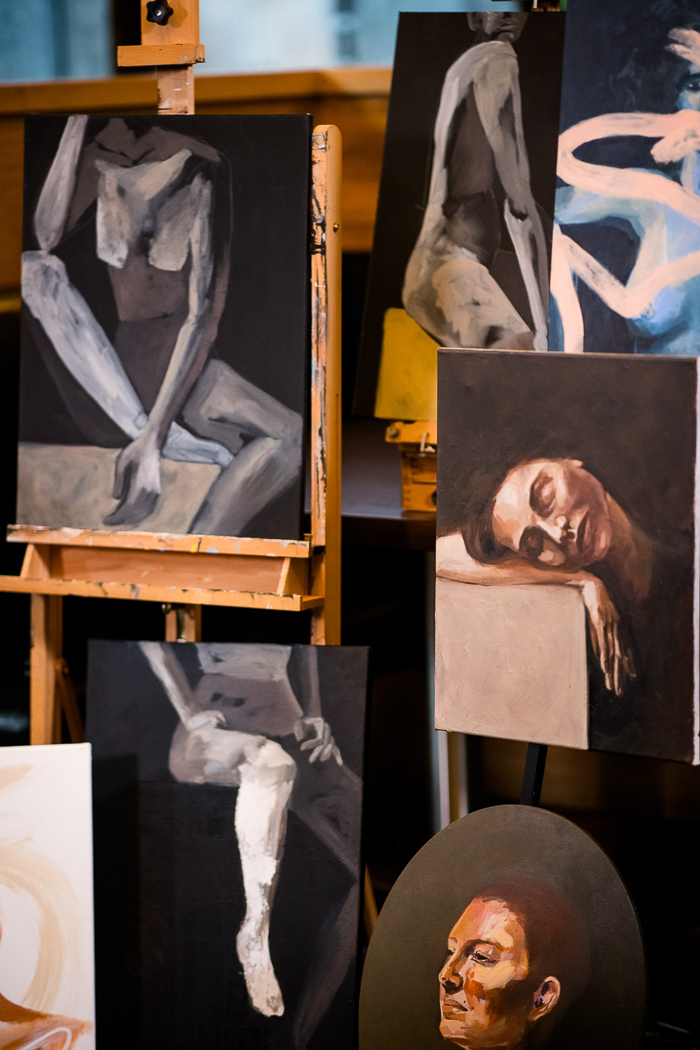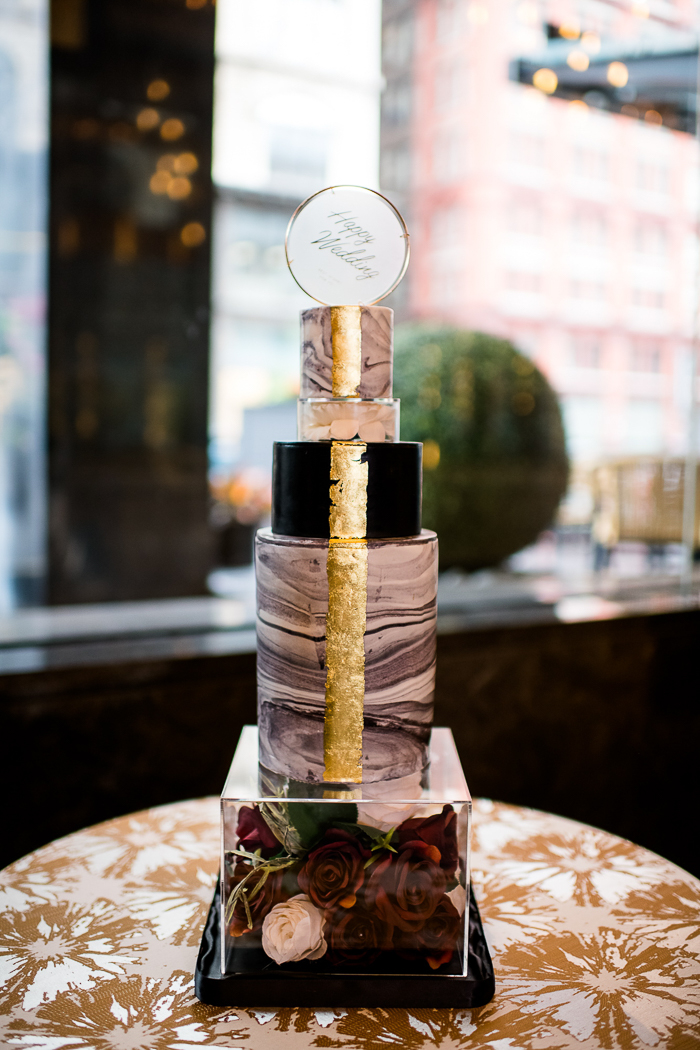 Shop similar cake toppers: Personalized Acrylic Cake Topper ($19.50); Geode Clear Acrylic Modern Cake Topper ($40.39); Modern Circle Wedding Cake Topper ($26.17)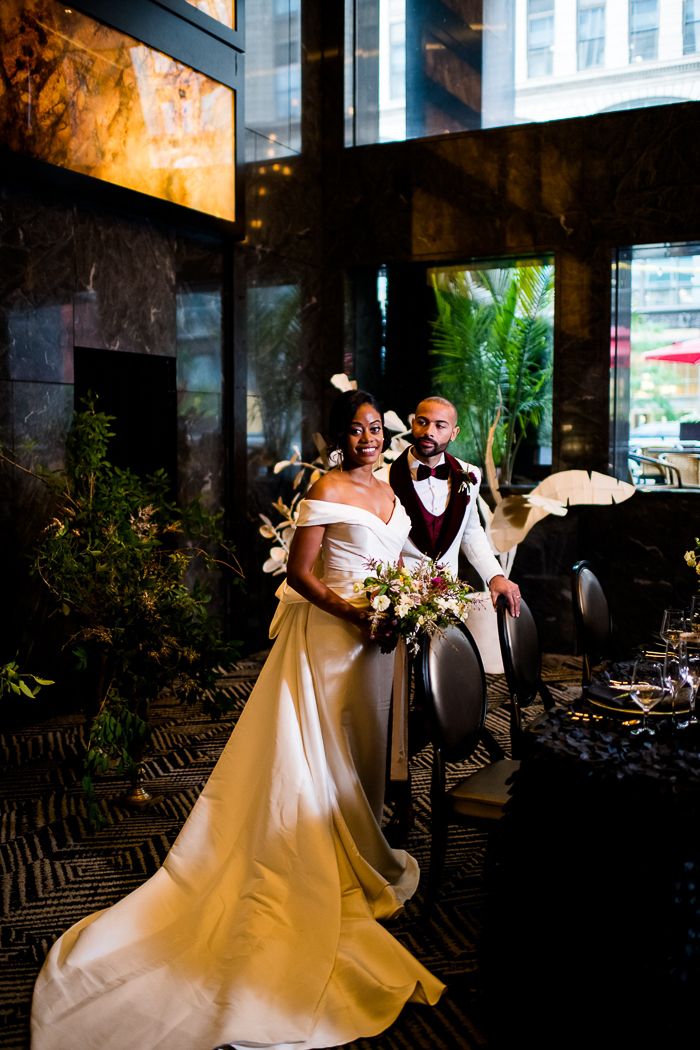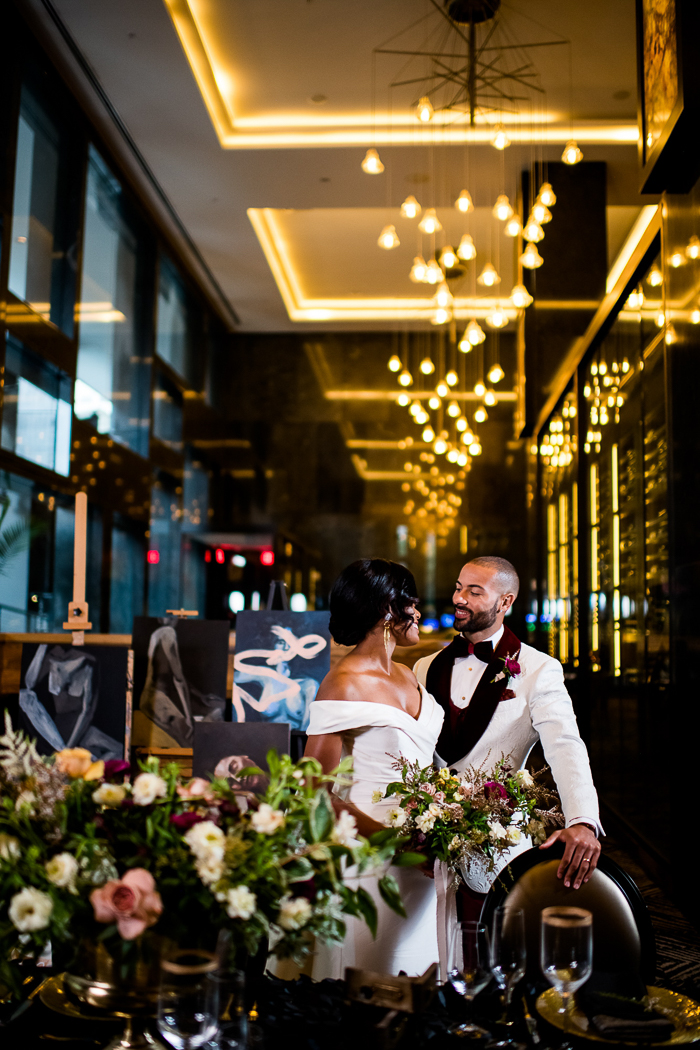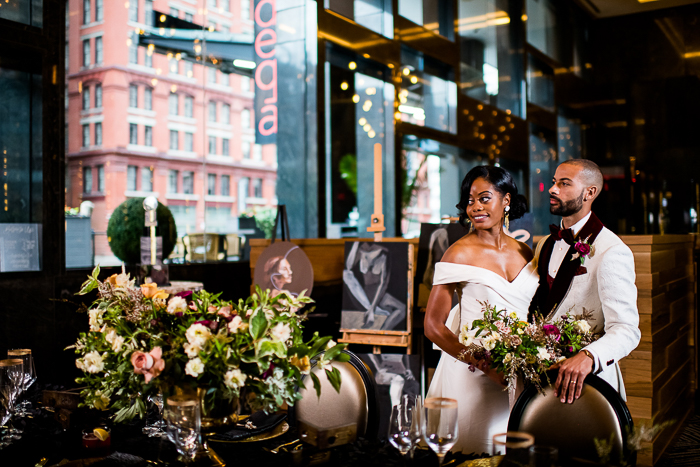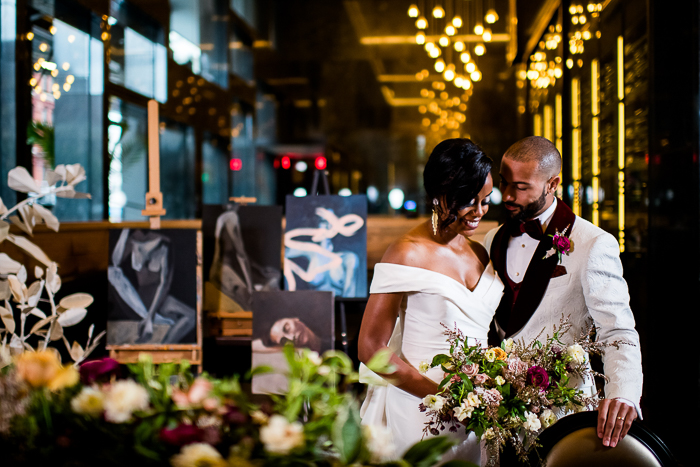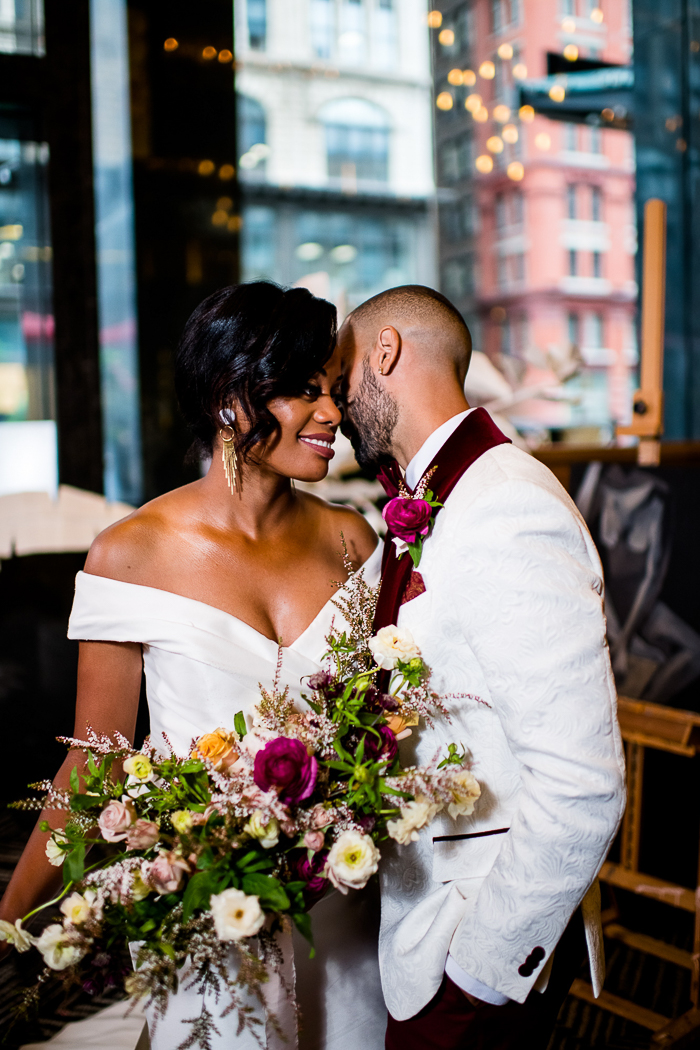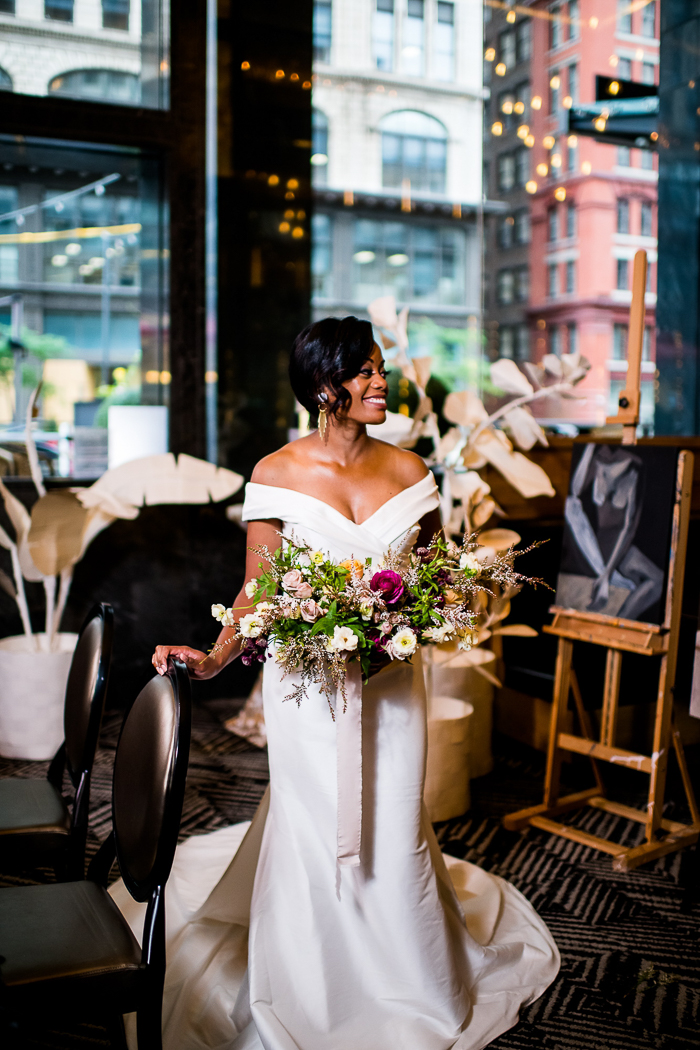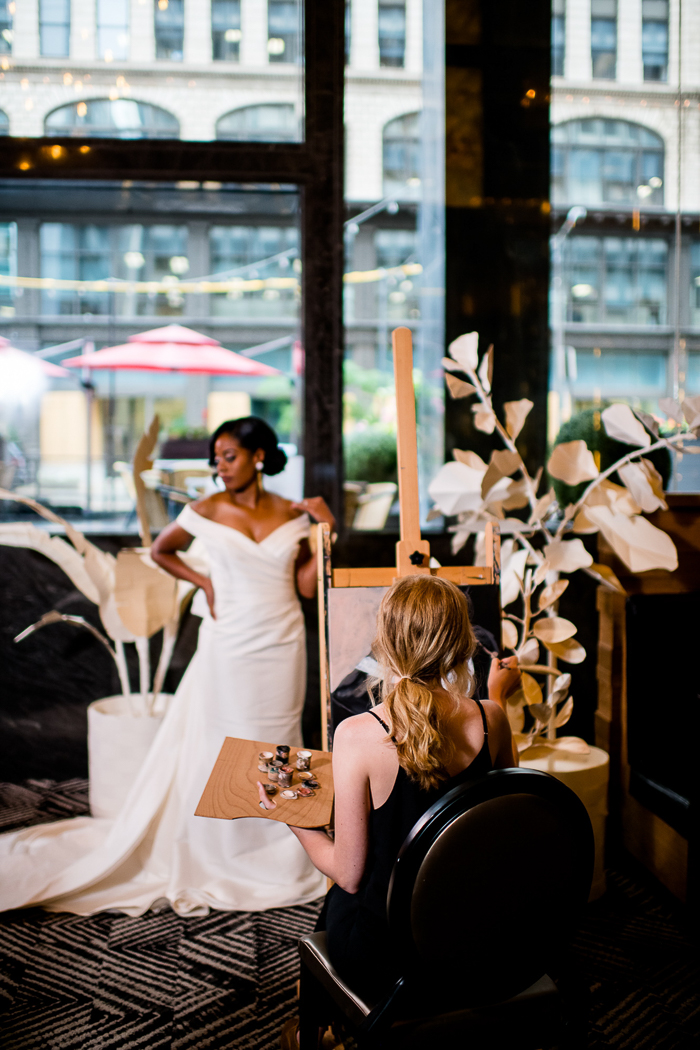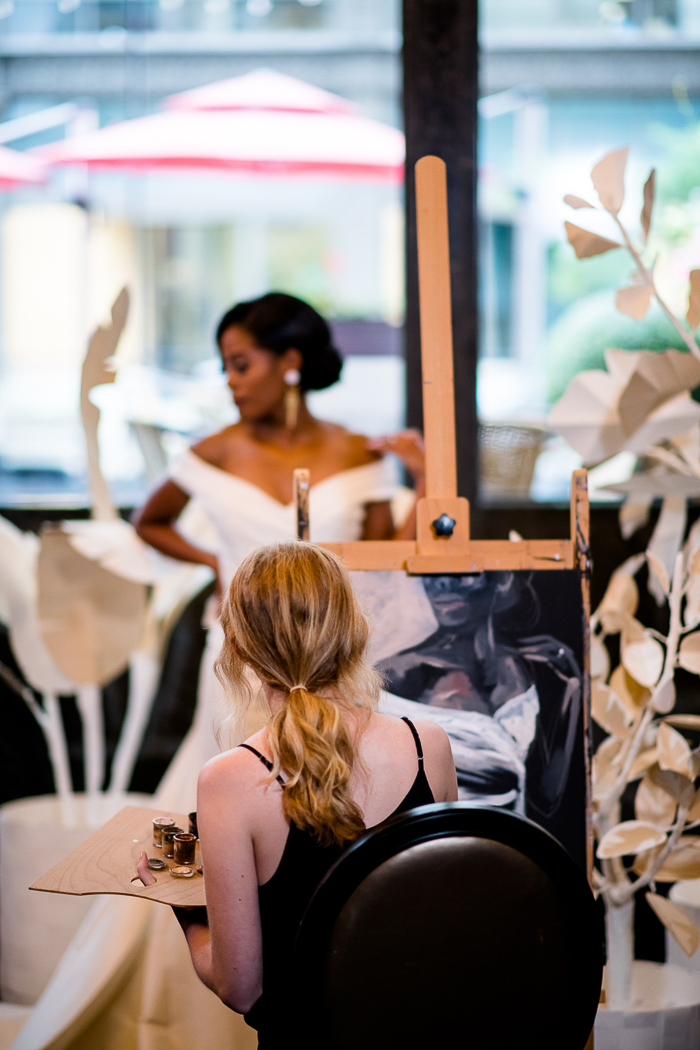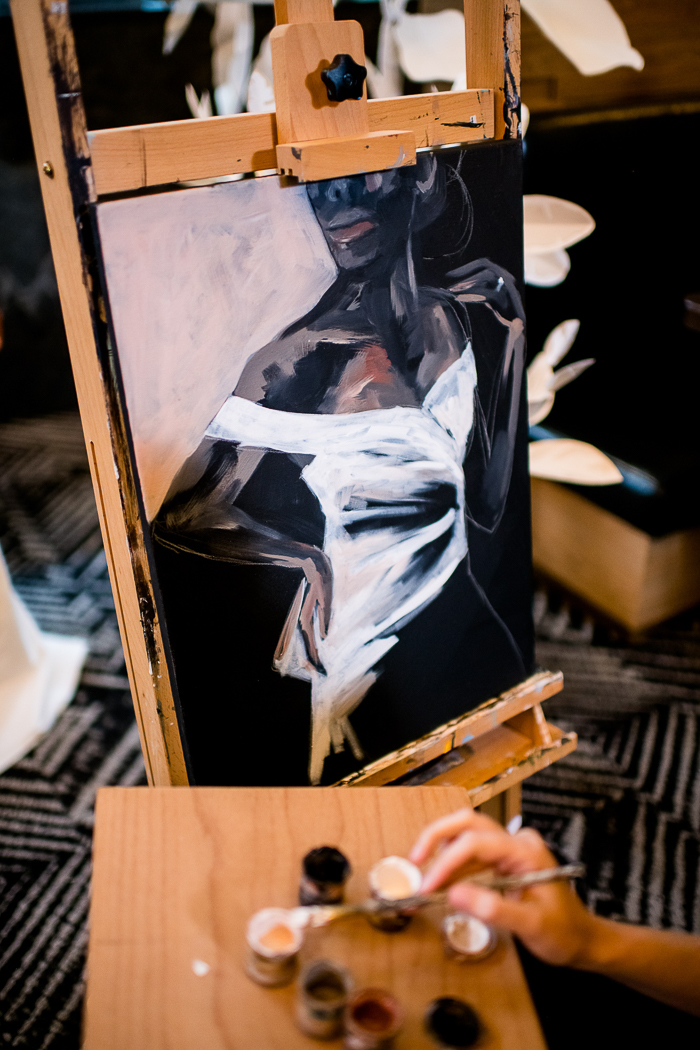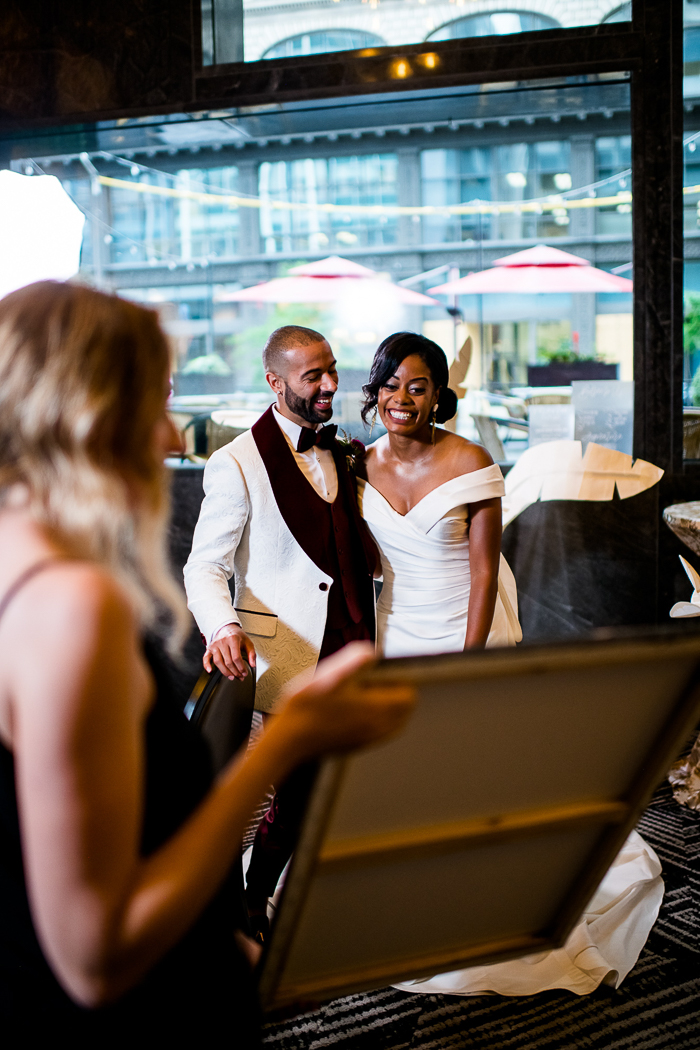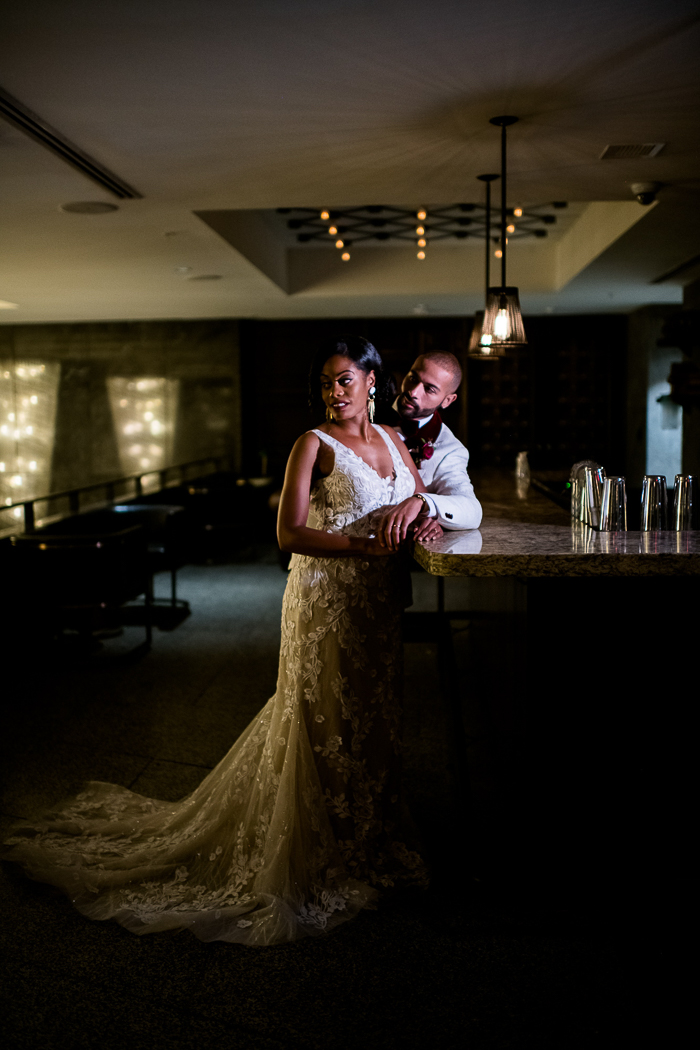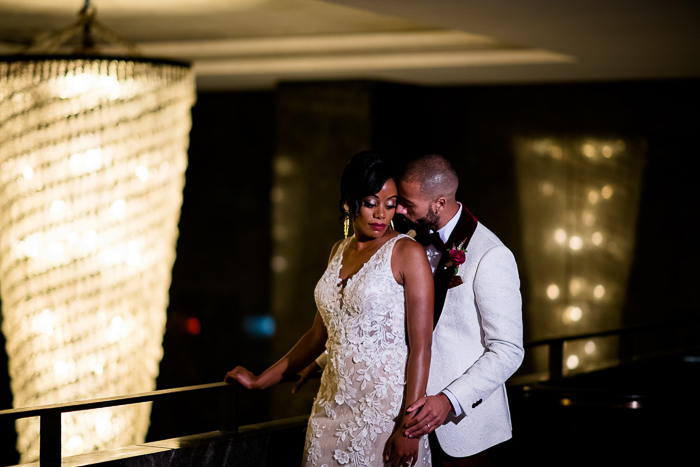 Thank you again to Dragonfly Photography for organizing and capturing this dark palette wedding inspiration shoot. To see more of our favorite wedding trends for this year, check out the 2021 wedding trends we love!