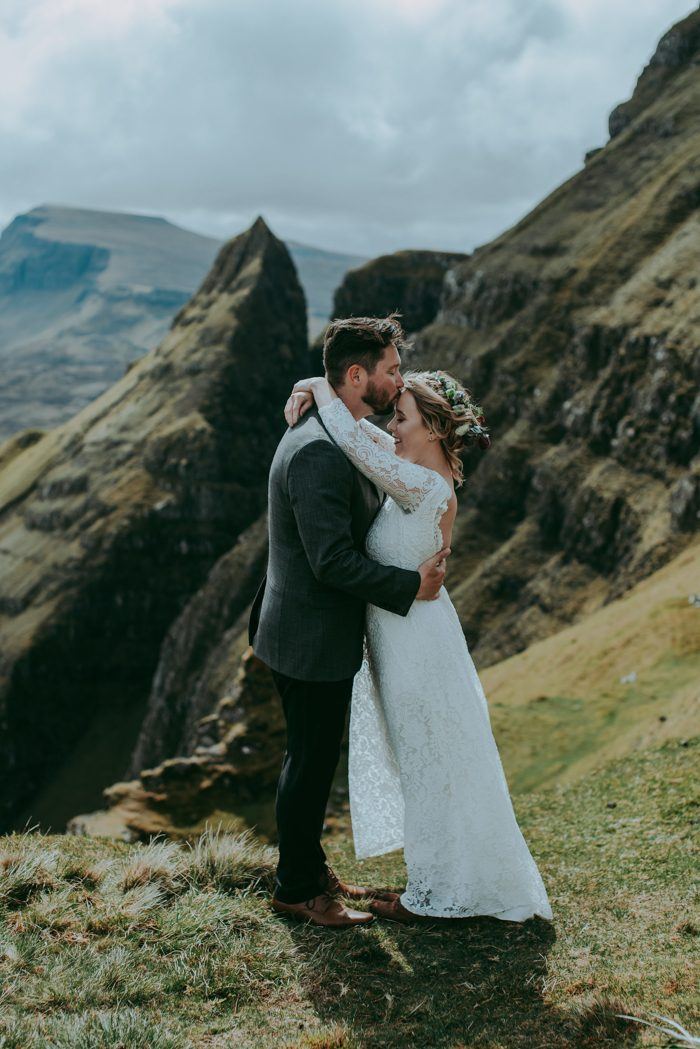 Emily and Chris' Isle of Skye elopement allowed them to eat their cake and eat it too! Because the couple wanted close family and friends to still be involved in a celebration, Emily and Chris sent off the cutest Roots and Rain Creative stationery announcing their elopement and inviting them to a post-elopement party. Since adventure was at the forefront of their wedding day, they said "I do" in the morning in order to have the rest of the day to explore the utterly majestic Isle of Skye. With them every step of the way from sunrise to sunset, Maggie Grace Photography perfectly captured their love with her moody photography style.
The Couple:
Emily and Chris
The Wedding:
The Quiraing, Isle of the Skye, Scotland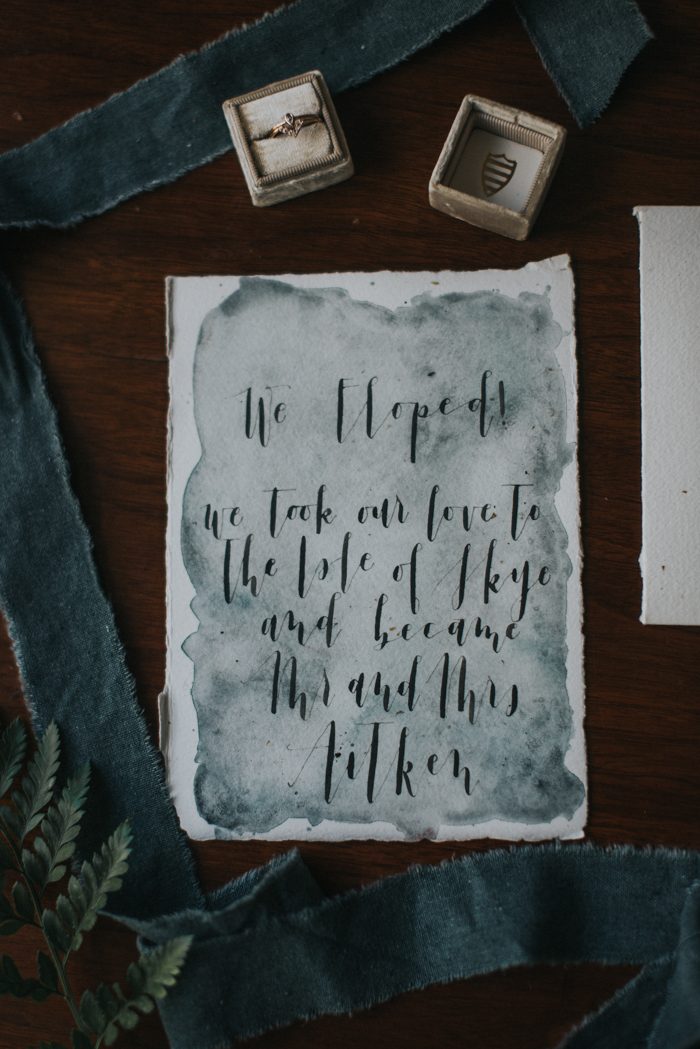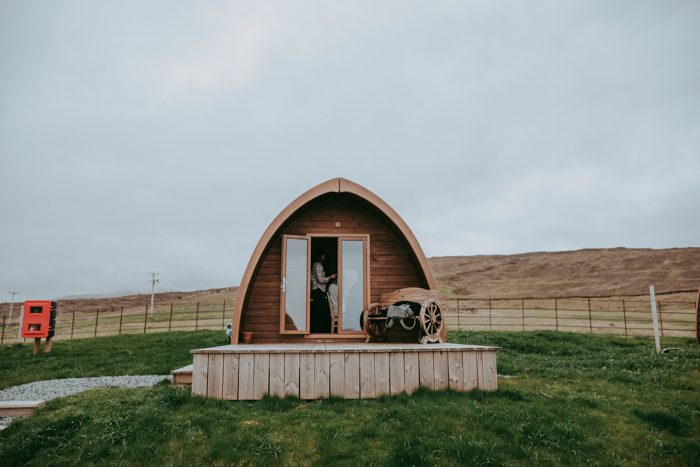 We absolutely loved our stay at The Cowshed in Uig, Isle of Skye. We rented their glamping pods for ourselves and our vendors and we loved how unique and comfortable they were. The hospitality of the staff was excellent! They made us feel incredibly special and taken care of.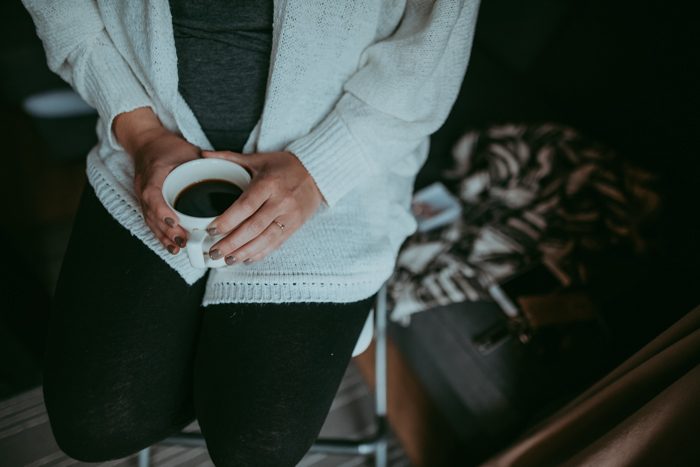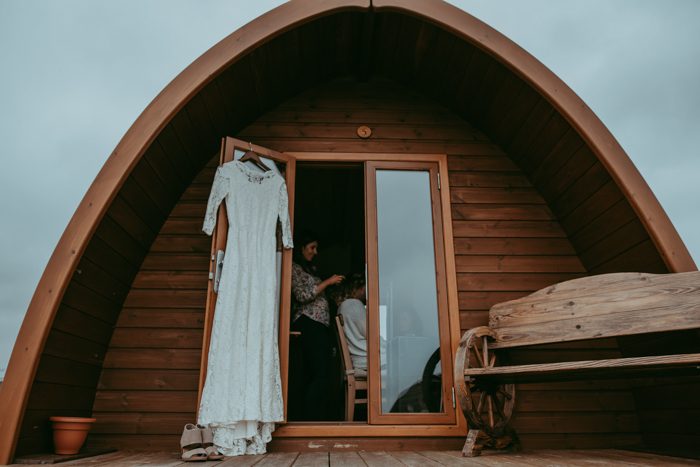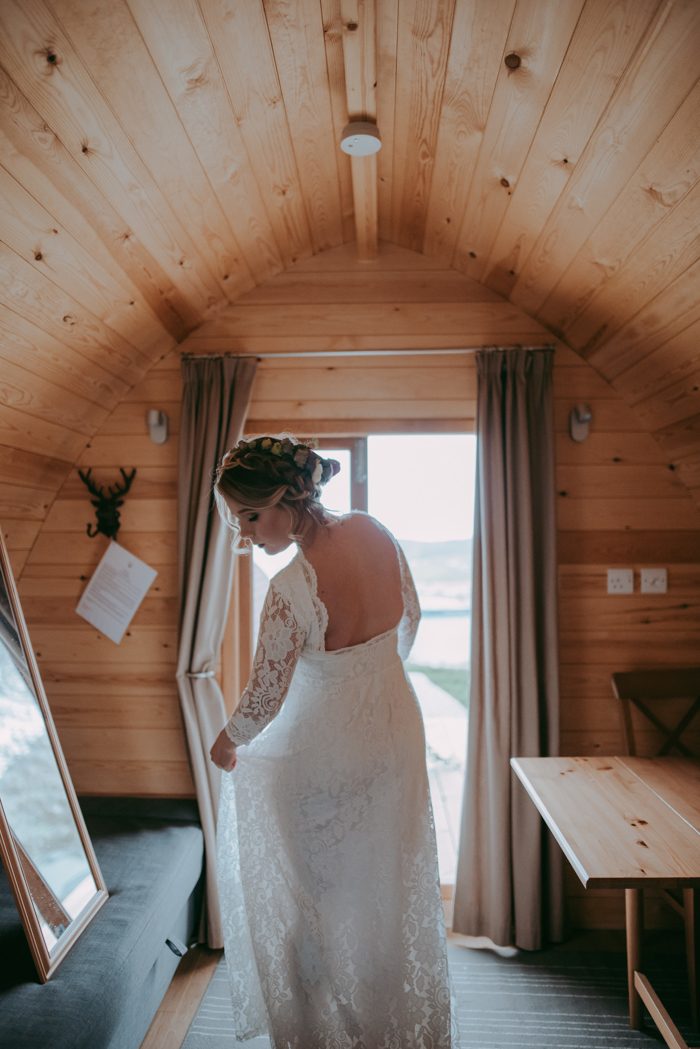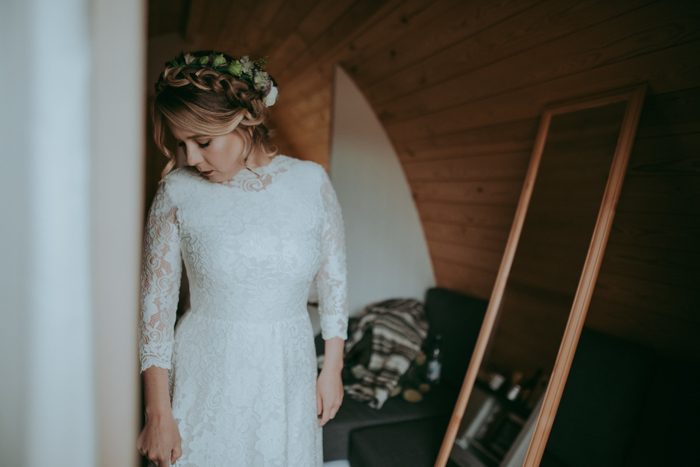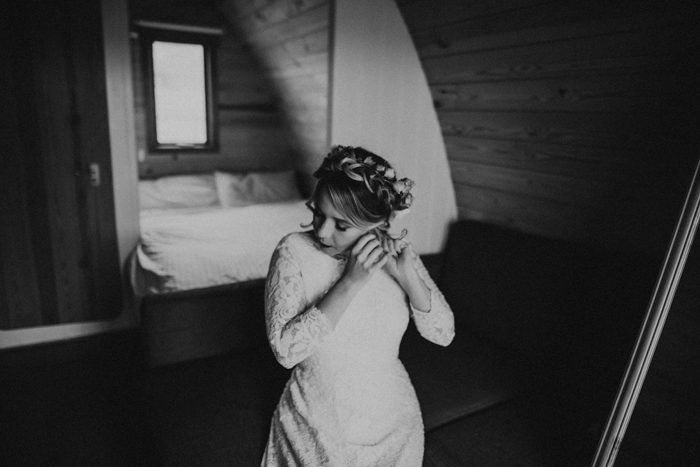 I wanted my wedding day look to fit in well with the wild Scotland scenery. I chose a simple lace dress that would be comfortable for hiking and easy to travel with. In fact, most of my style was inspired by comfort! I planned on wearing a cute pair of Tom's heels but my hiking boots ended up being the most comfortable for the terrain. I also wore a poncho wrap to keep warm and luckily it paired well with my dress. I wore a crown braid to keep my hair in place all day and topped it off with a gorgeous flower crown from a local florist.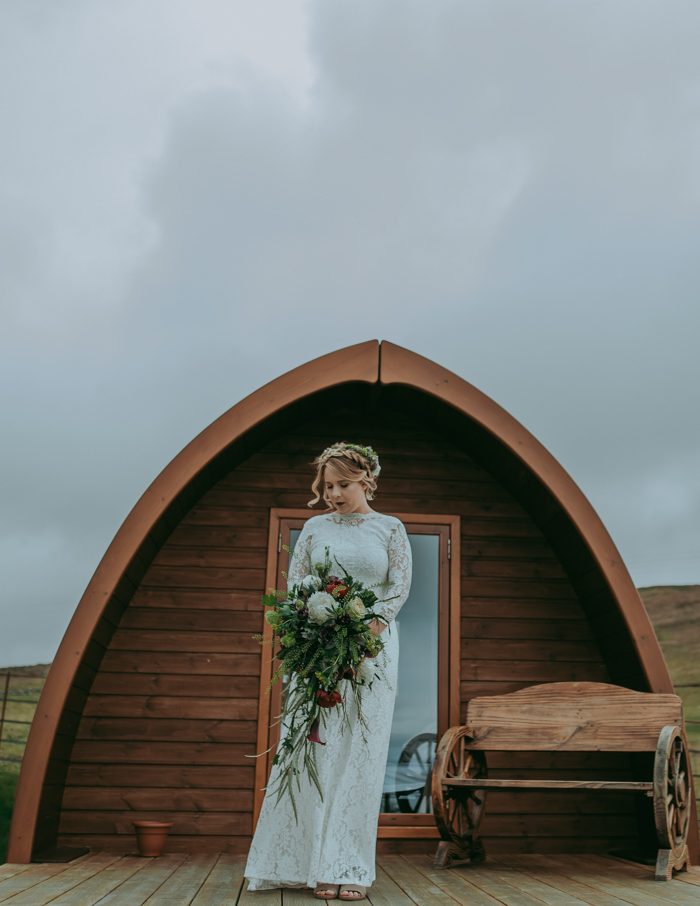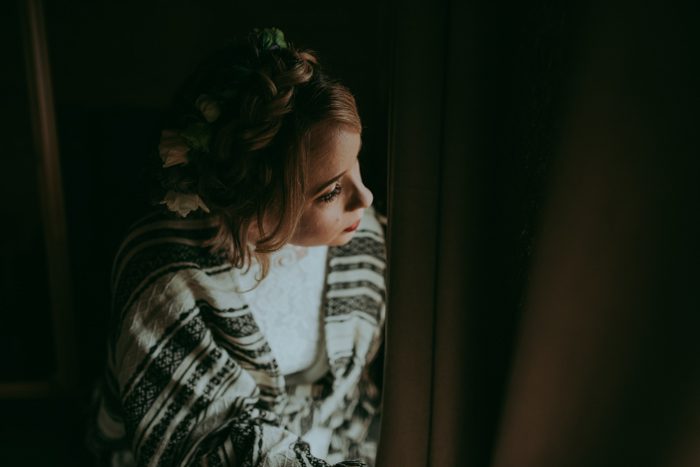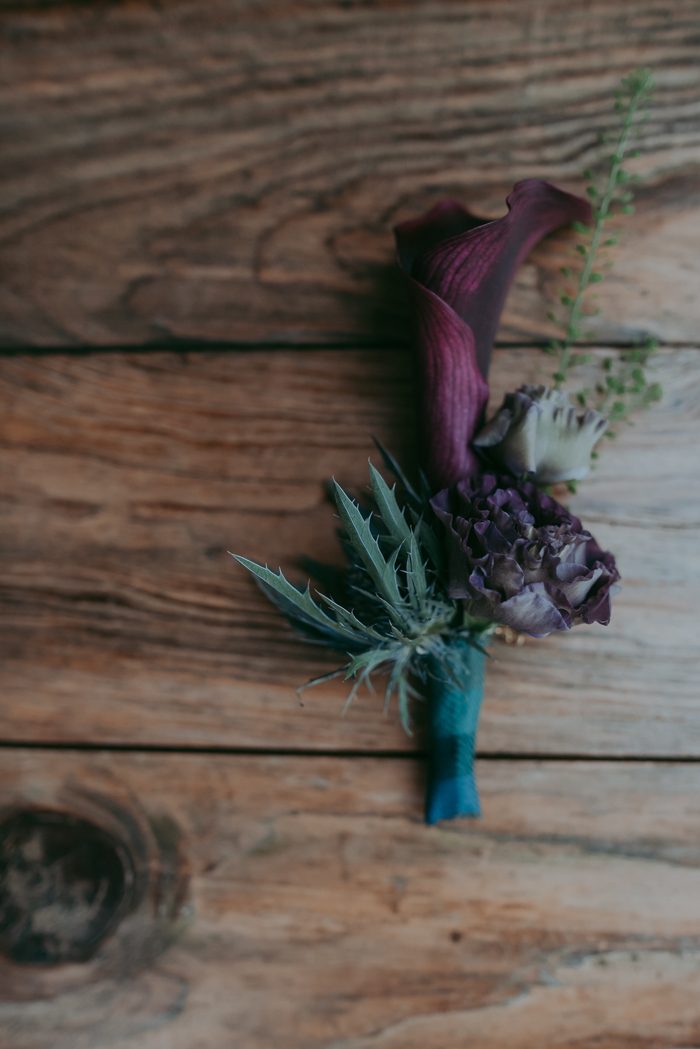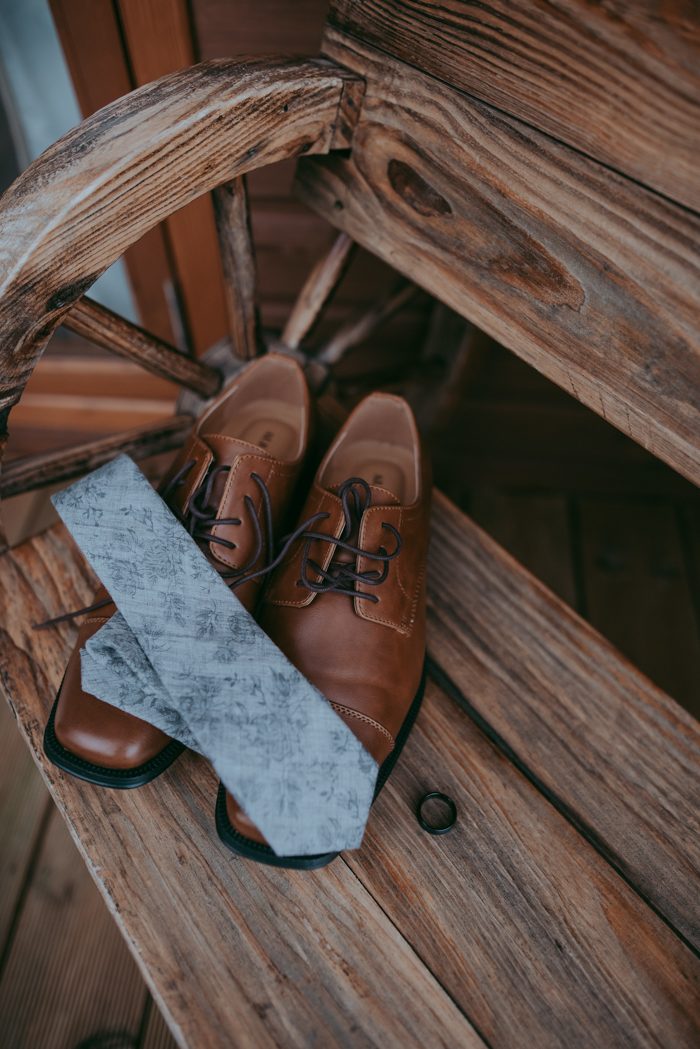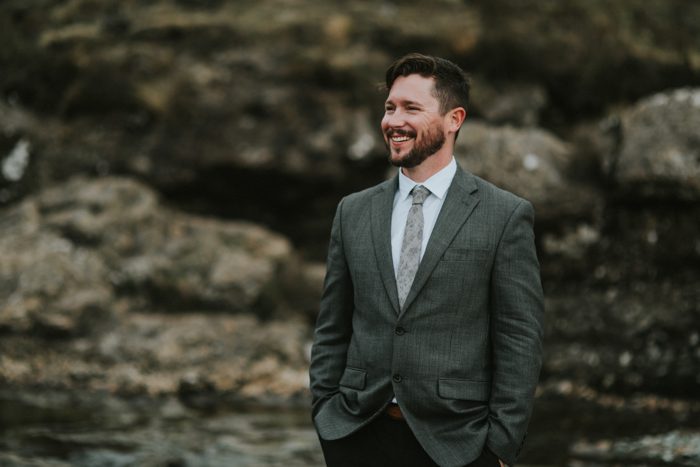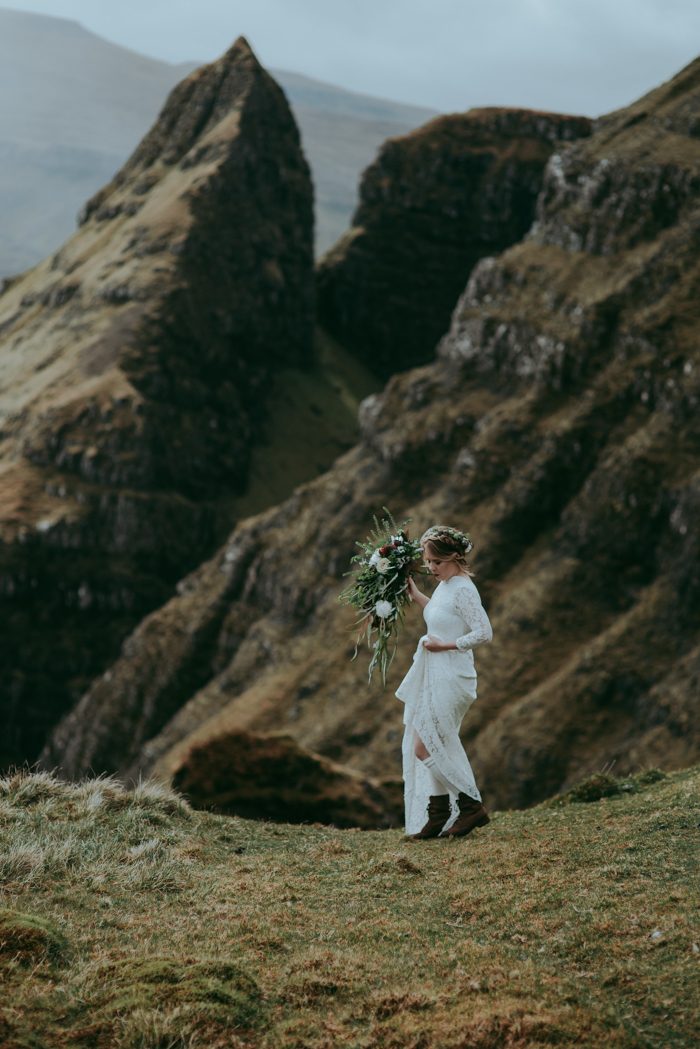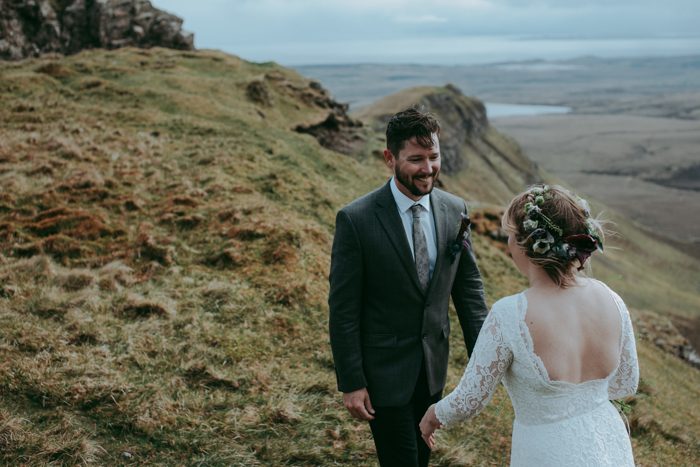 Seeing each other for the first time and saying our vows was the most memorable part of the day. We hiked to the ceremony location separately and the first time we saw each other was on the edge of a cliff. It was a beautiful and emotional moment for both of us. The scenery surrounding us was dramatic and romantic and the only sounds were the dozens of sheep nearby on the mountain. Our celebrant's ceremony was special and something we will never forget.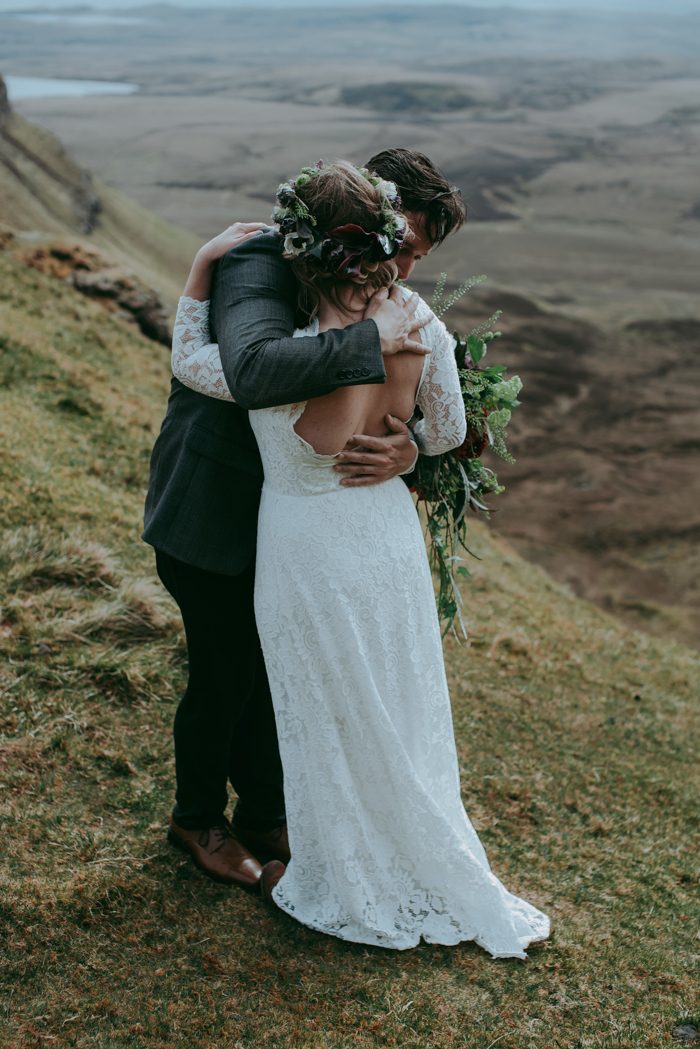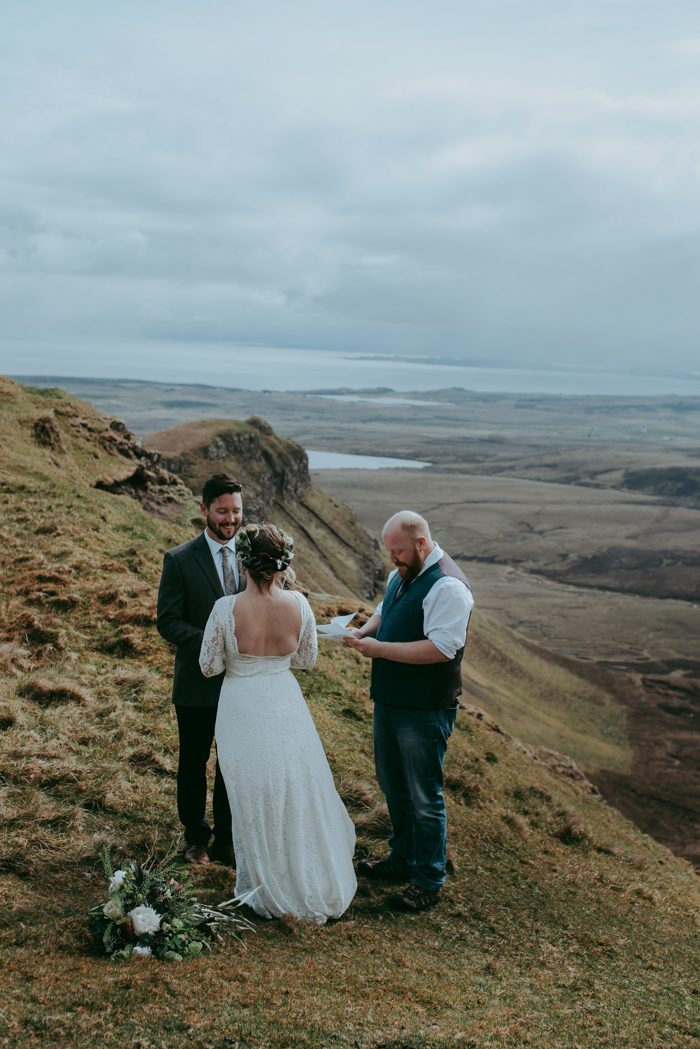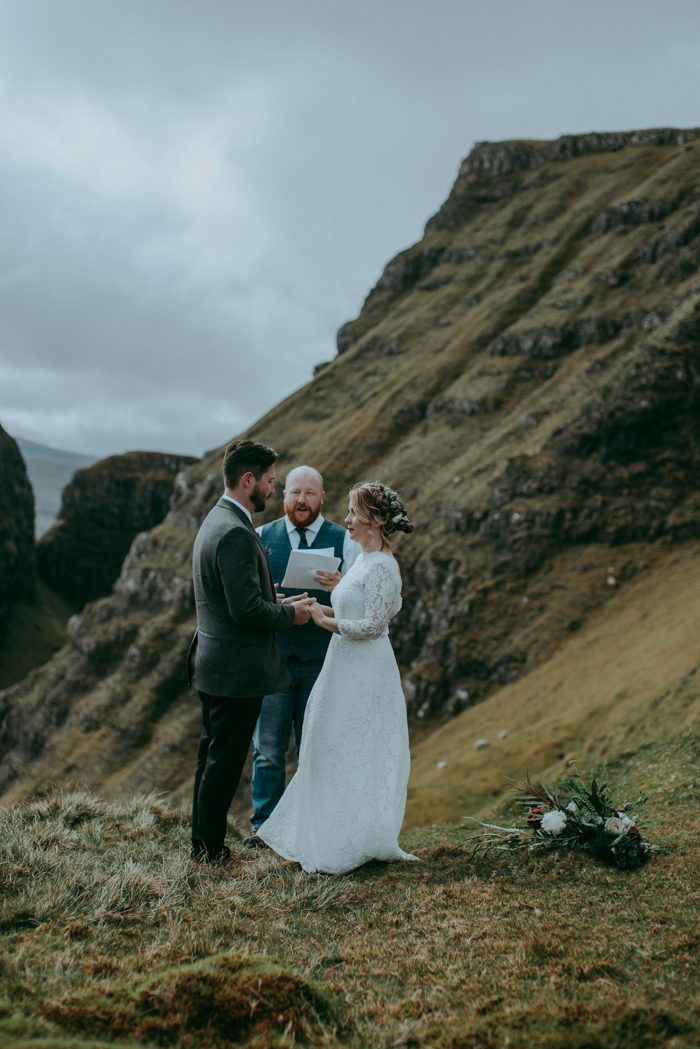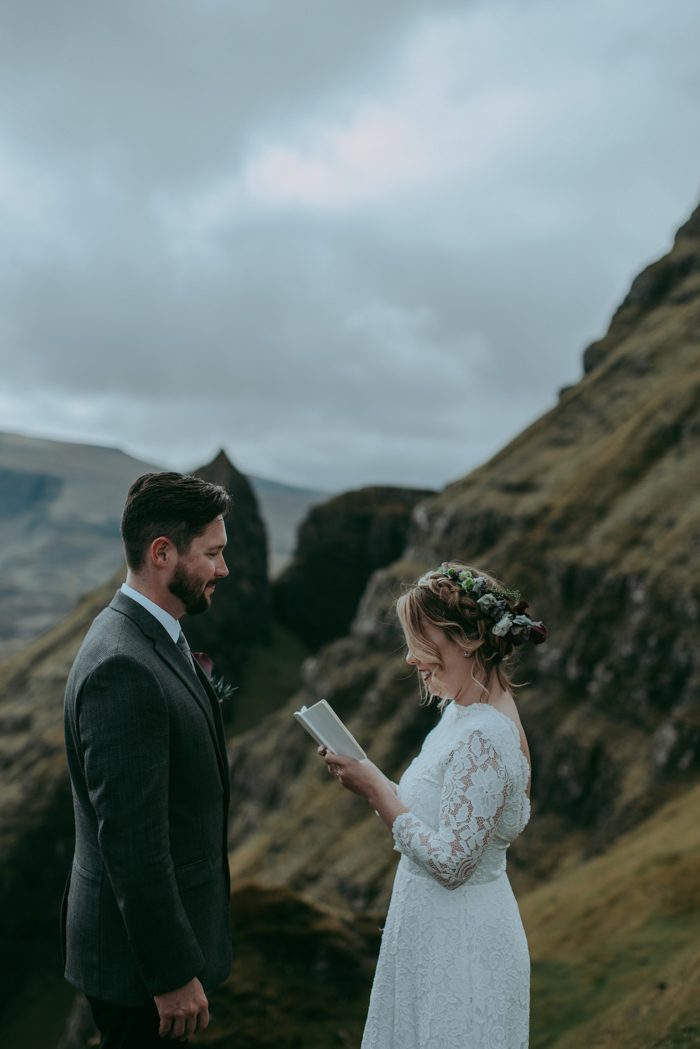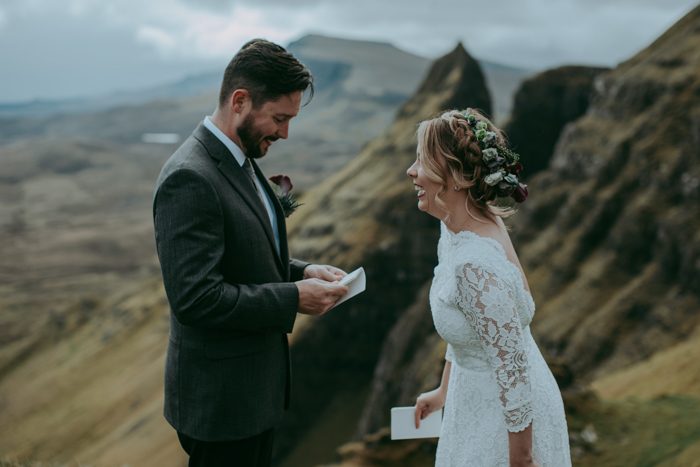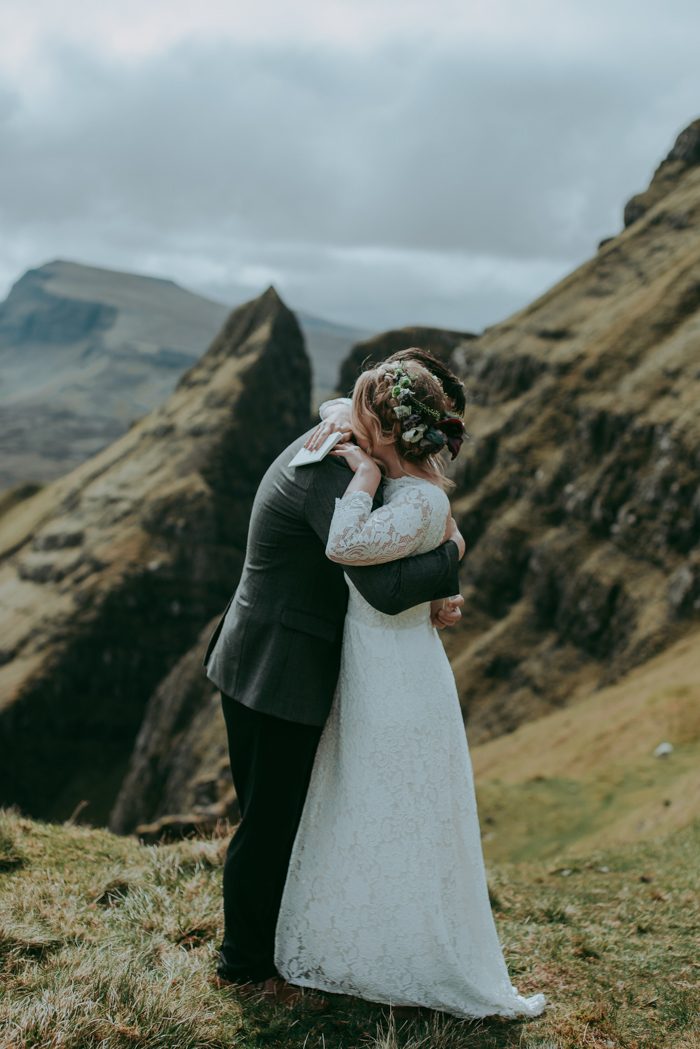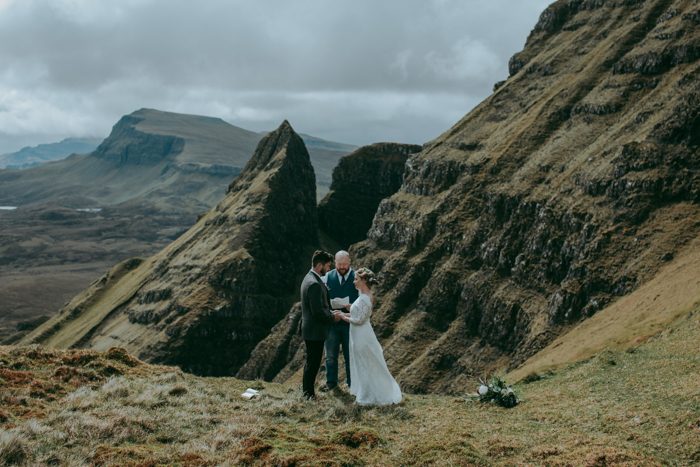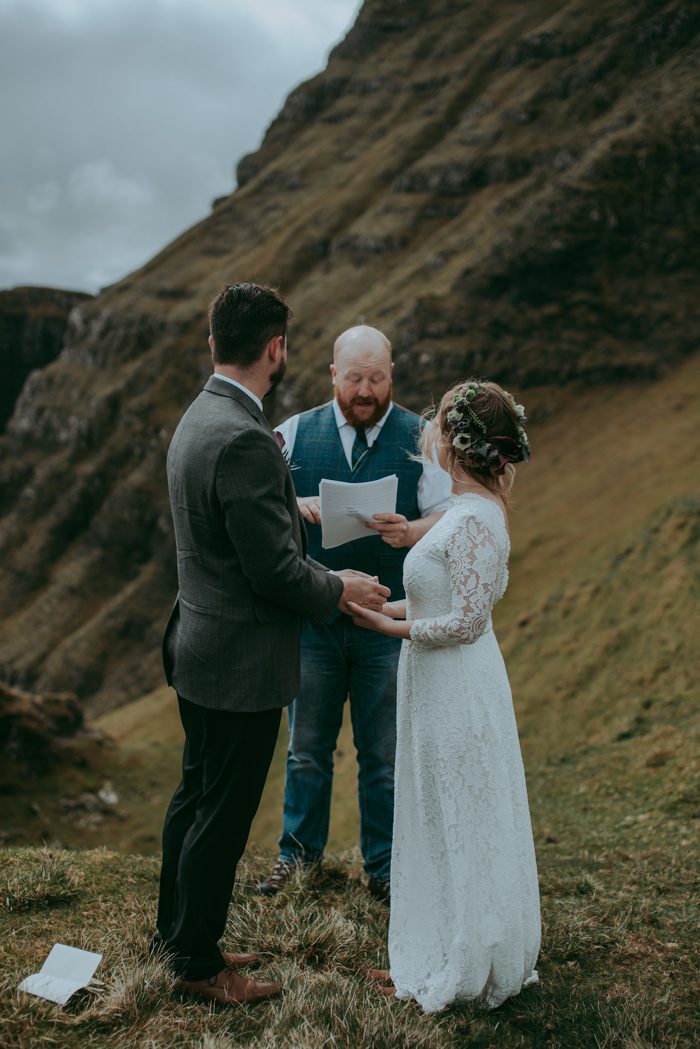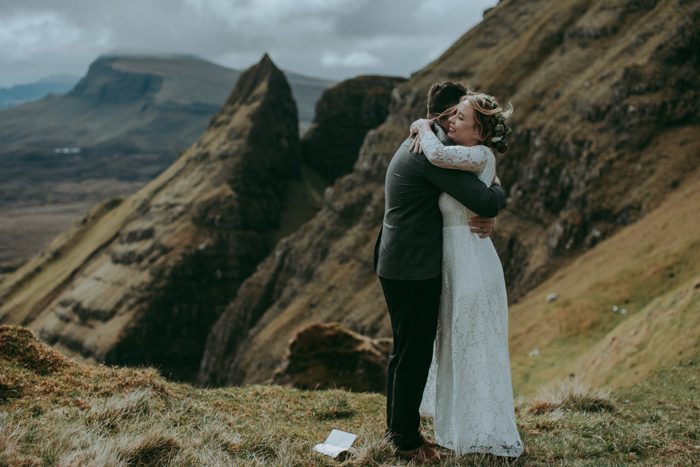 Keep it simple and focus on the important commitment you are making to your partner. It's so easy to get caught up in the frills of planning a wedding and lose sight of what's important. Of course we highly recommend eloping! Even though our family wasn't there for our ceremony, we were able to have a causal reception with our closest friends and family once we returned.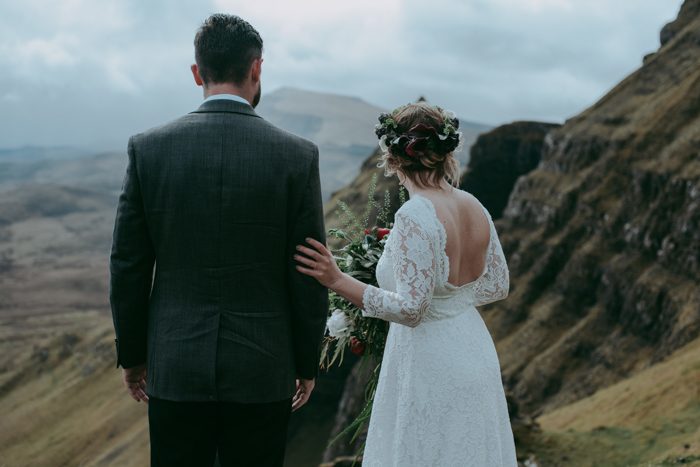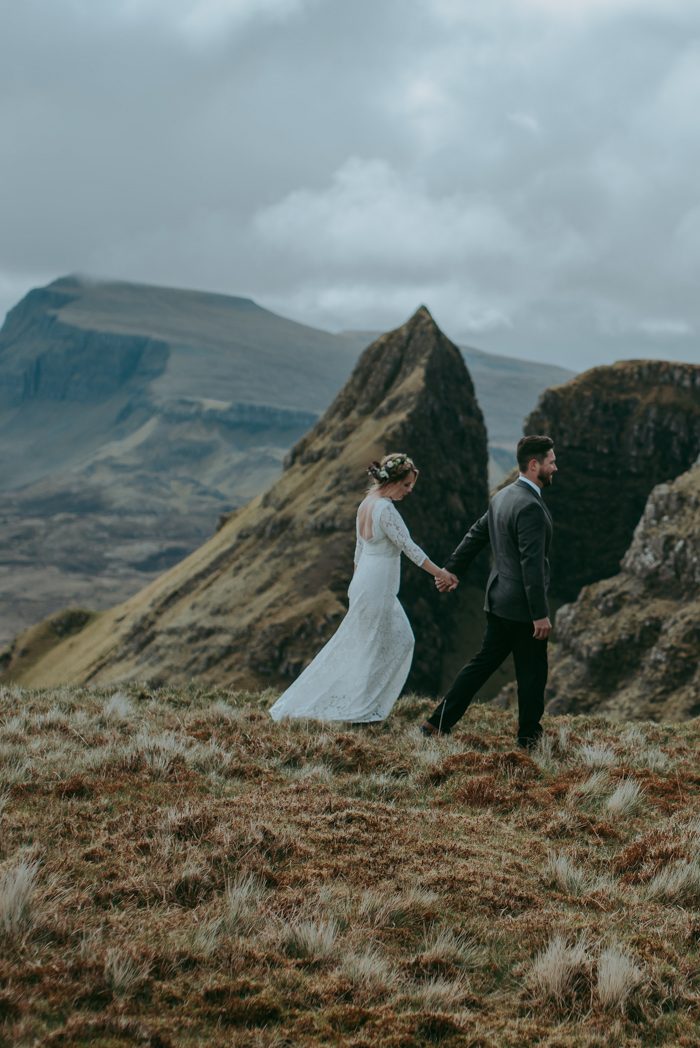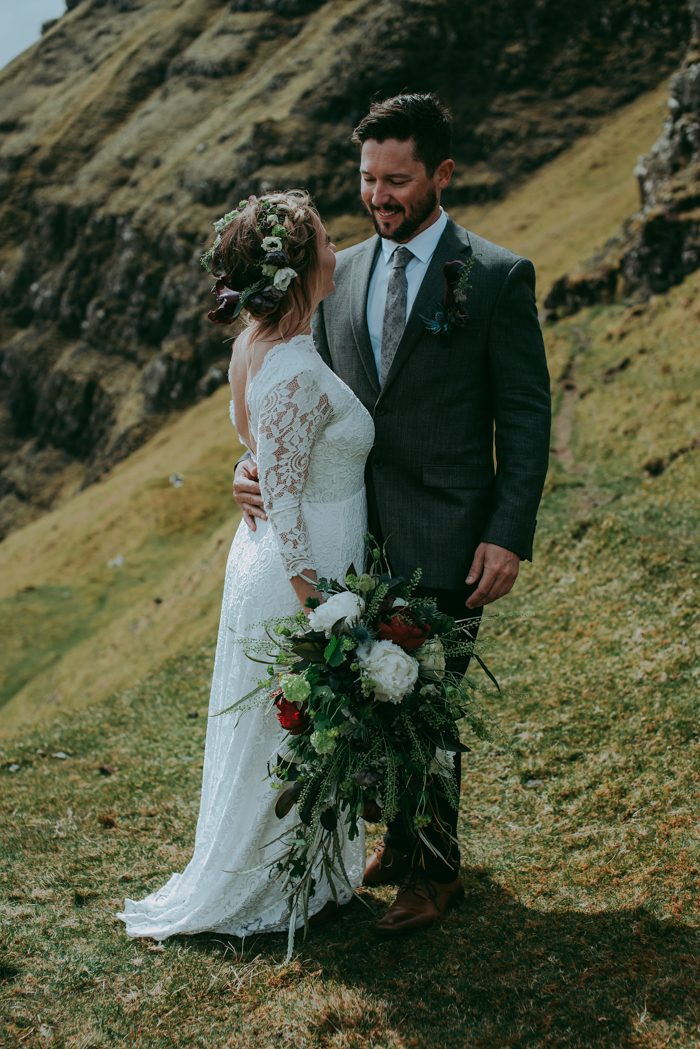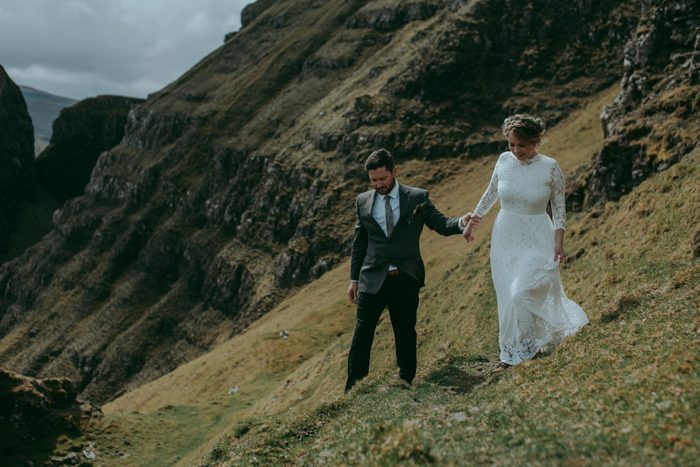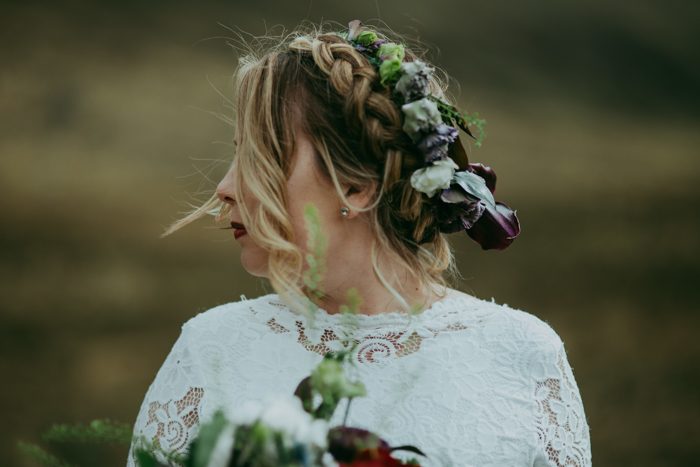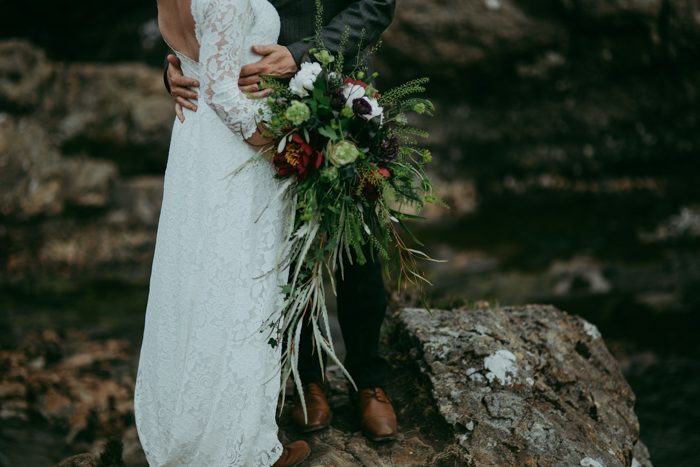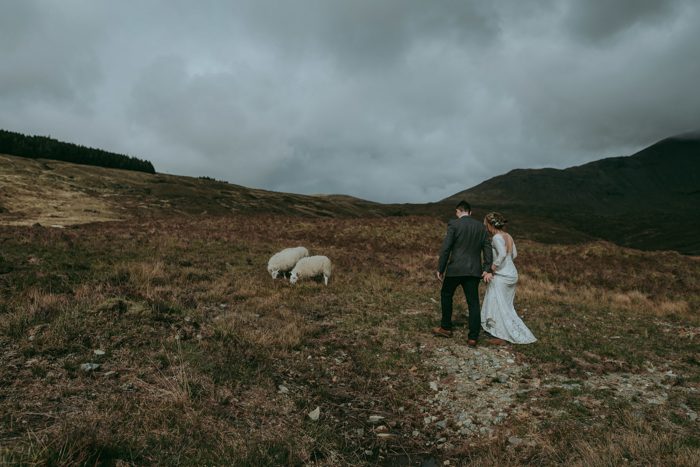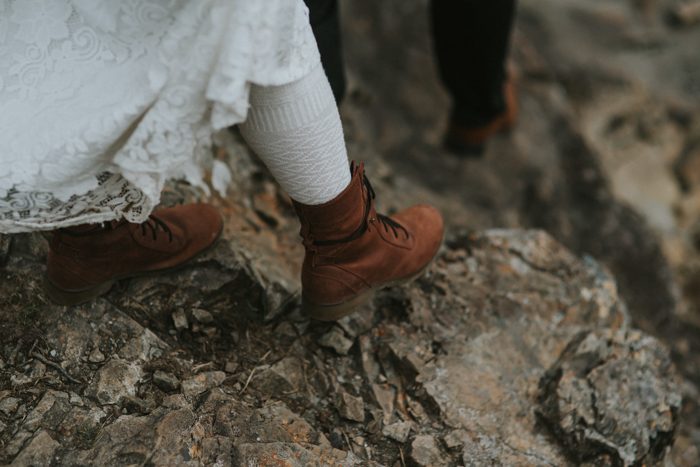 It was important to us to feel relaxed on our wedding day and to have plenty of time to enjoy the day together. We chose to have our ceremony in the morning so we could have the whole day to celebrate. It was a great decision because we were able to do so much! We traveled all over the Isle of Skye taking in the sights and even doing a few hikes in our wedding clothes. There was no pressure to be anywhere at a certain time and we made fun spontaneous decisions about where to explore. Our wedding day perfectly reflected our personalities and we had more time to focus on each other.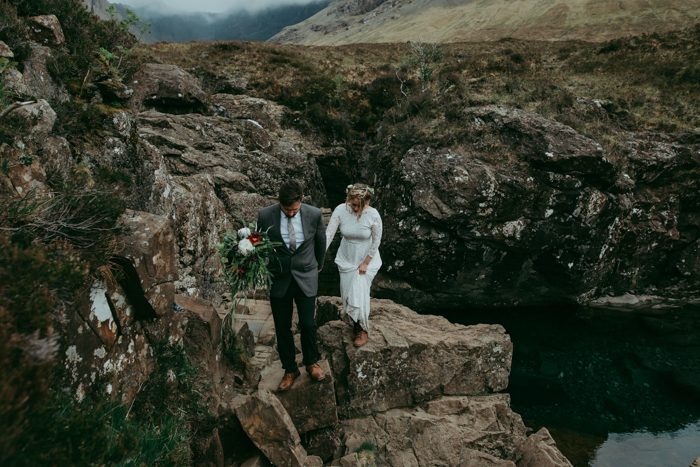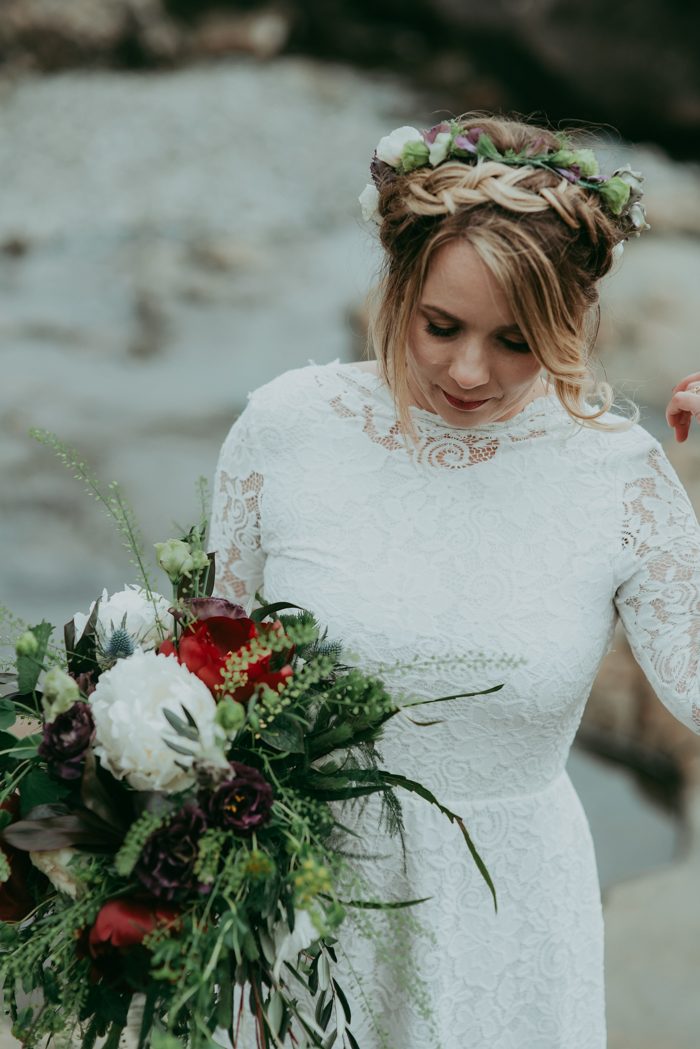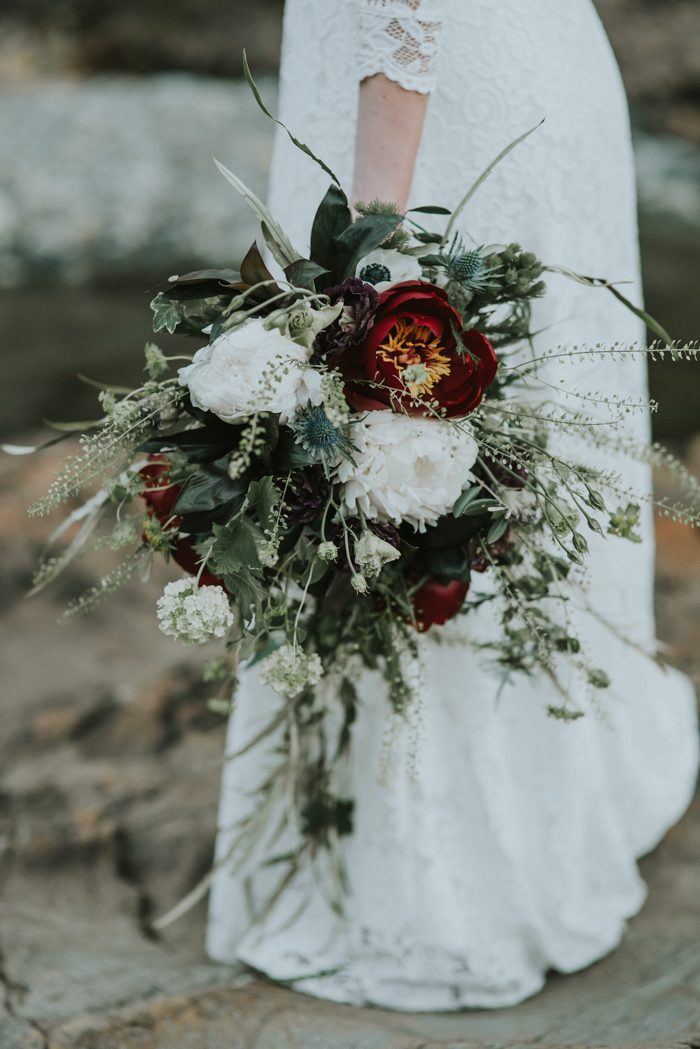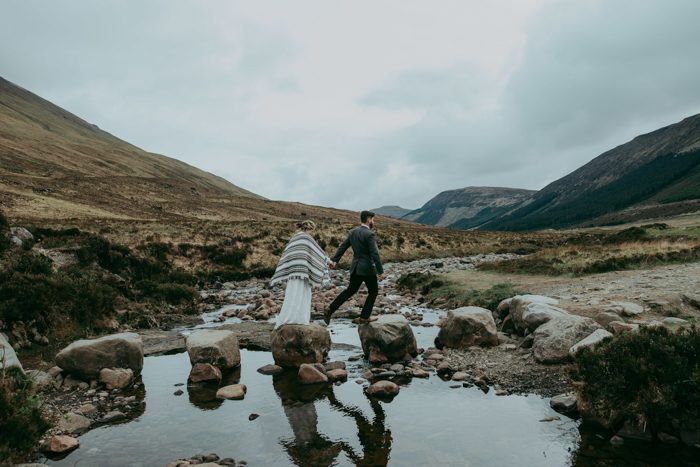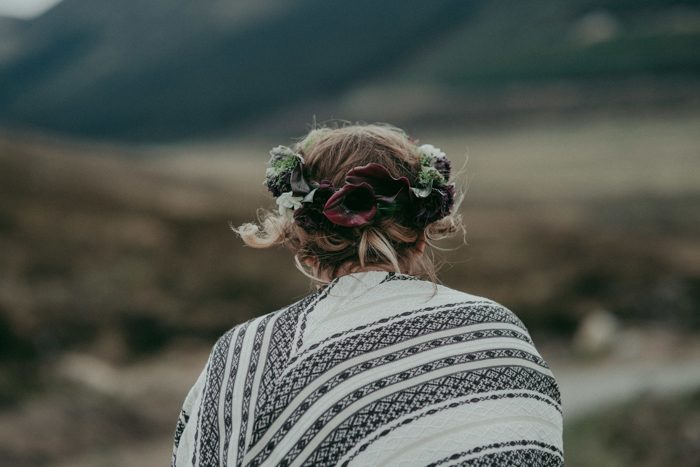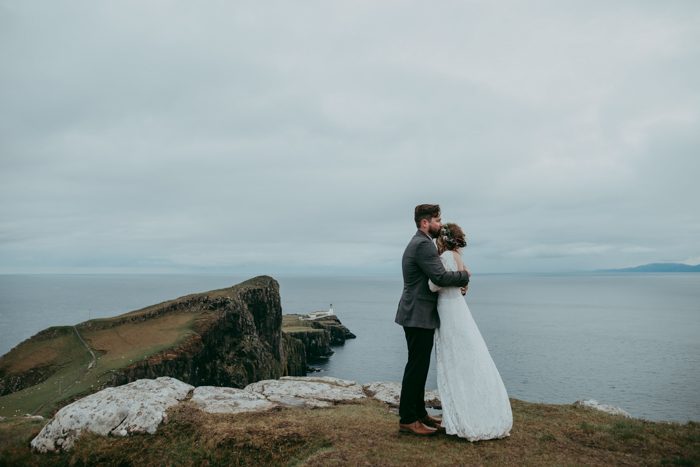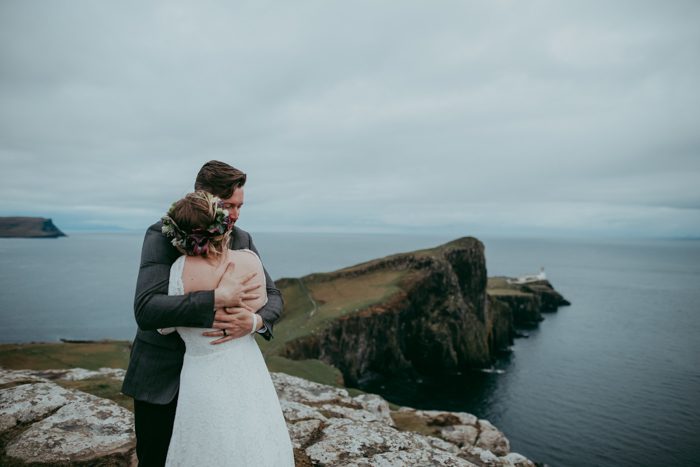 Our photographer, Maggie, did an incredible job capturing every moment of our wedding day. She was with us from sunrise to sunset as we explored the Isle of Skye together. She worked extremely hard and without her we wouldn't have found the perfect ceremony site. She provided us with breathtaking photos that perfectly capture the moodiness of the Isle of Skye. Her package also included a stunning custom album with the best photos from the elopement. It was so nice to receive a high quality album without having to do the work. We highly recommend Maggie!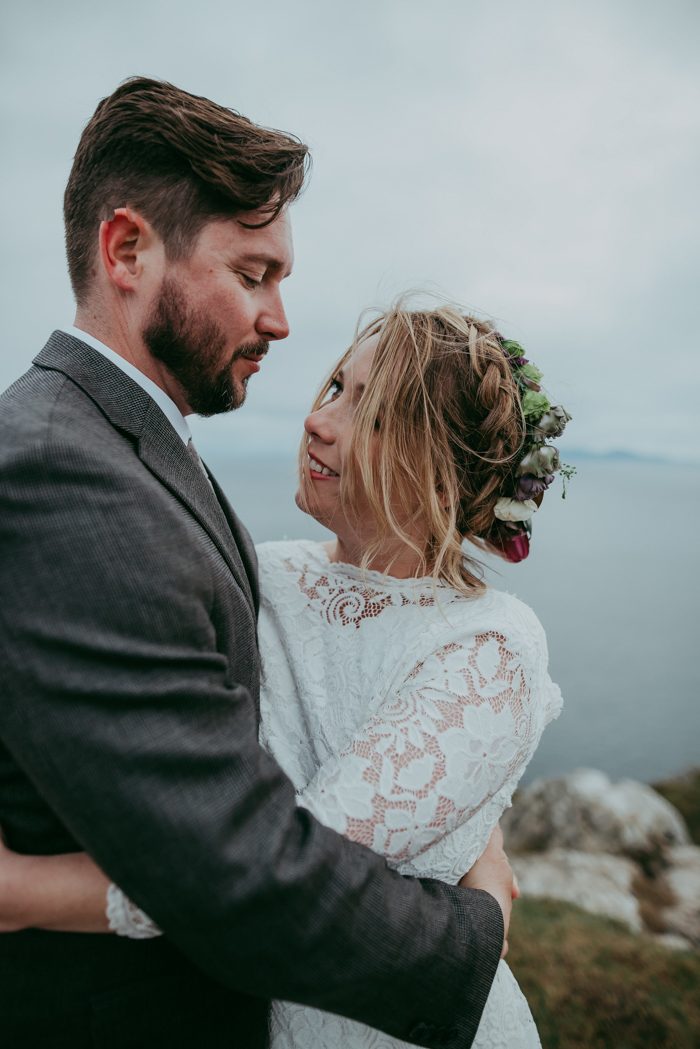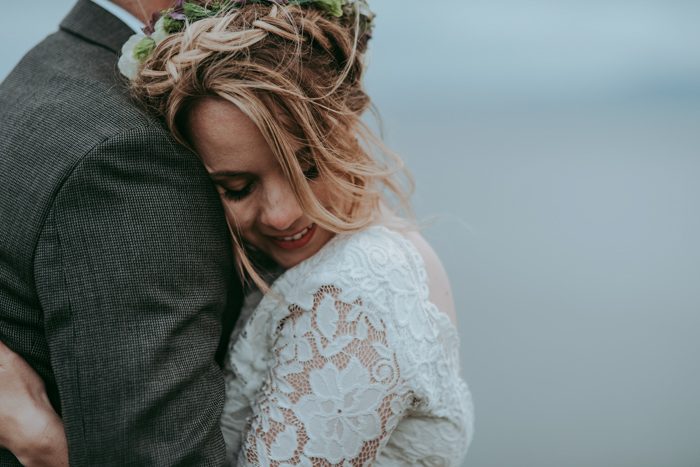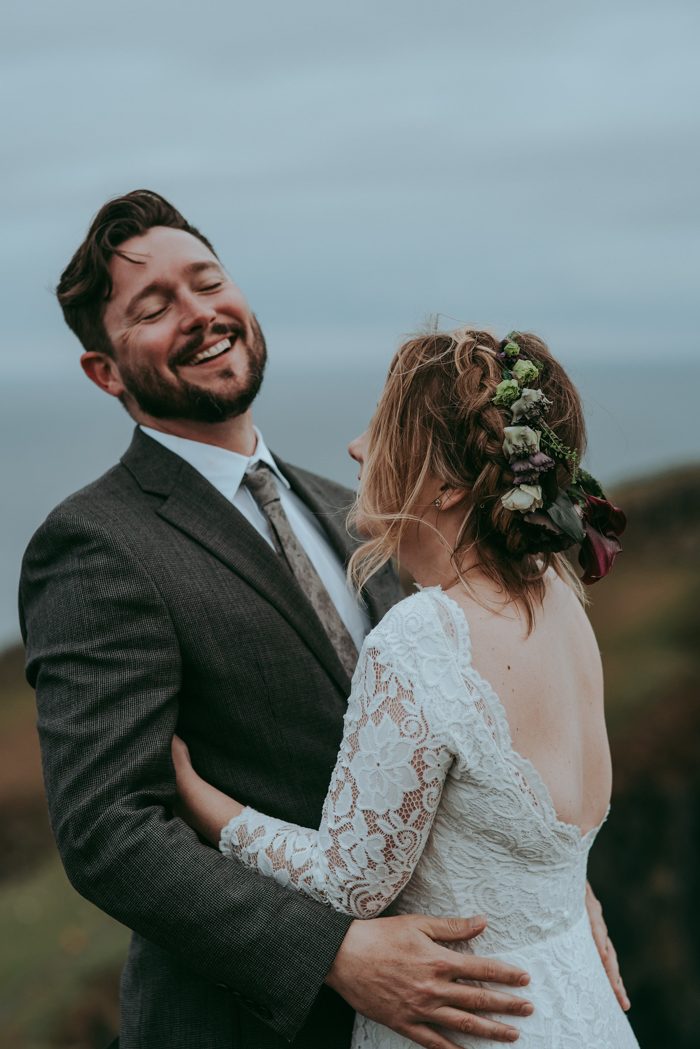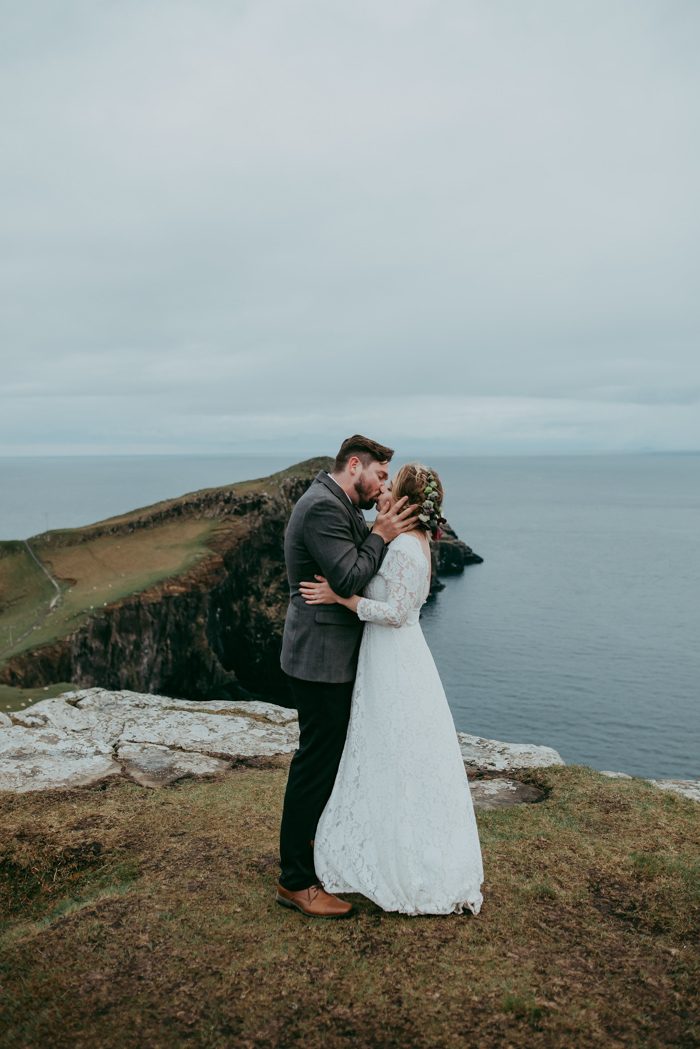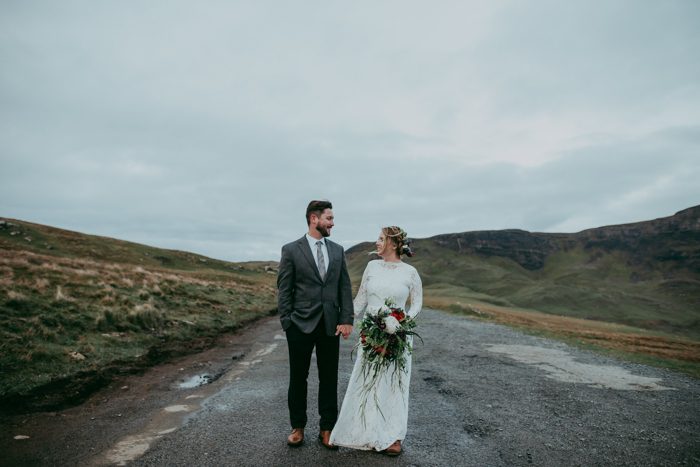 A big congratulations to Emily and Chris, and thank you to Junebug member Maggie Grace Photography for sharing this elopement with us! For more adventurous nuptials, check out this Scottish destination elopement in the Isle of Skye.