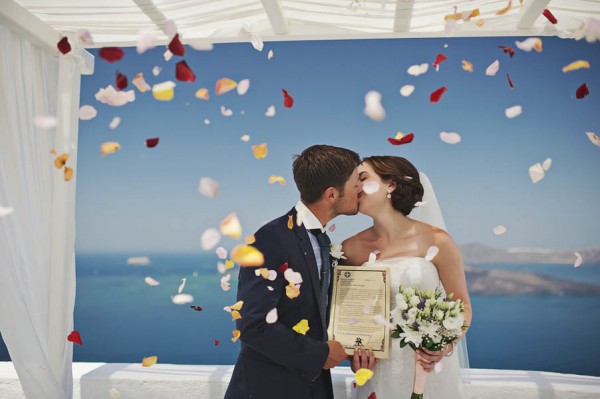 Simultaneously honoring their love and the unique beauty of Santorini, Valerie and Chad kept the decor to a minimum for their Greek destination wedding. The Santorini elopement focused on the stark white architecture around Chapel of Saint Irini and the deep connection Valerie and Chad share. Thanasis Kaiafas captured the sweet moments and unstoppable grinning between the bride and groom during their intimate ceremony overlooking the ocean just beyond the island.
The Couple:
Valerie and Chad
The Wedding:
Chapel of Saint Irini, Santorini, Greece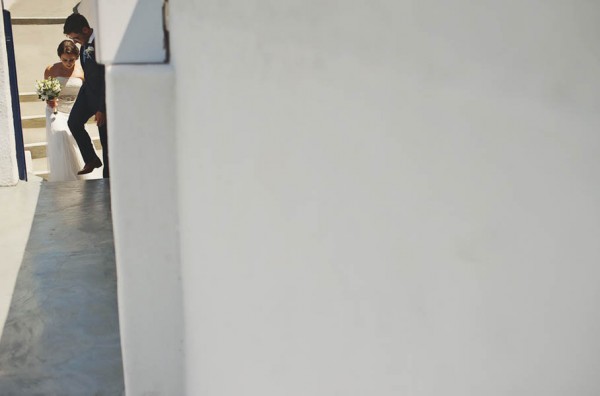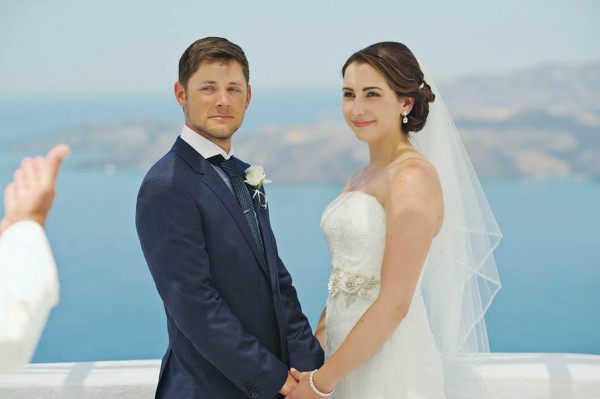 Our inspiration was mostly about keeping it simple and classic. But most importantly the whole day was just about choosing things we loved. For example being an interior architecture graduate I already had a deep love for Greek architecture and didn't want to compete with it.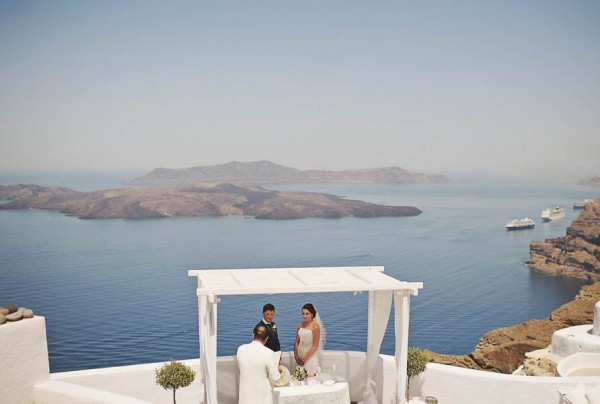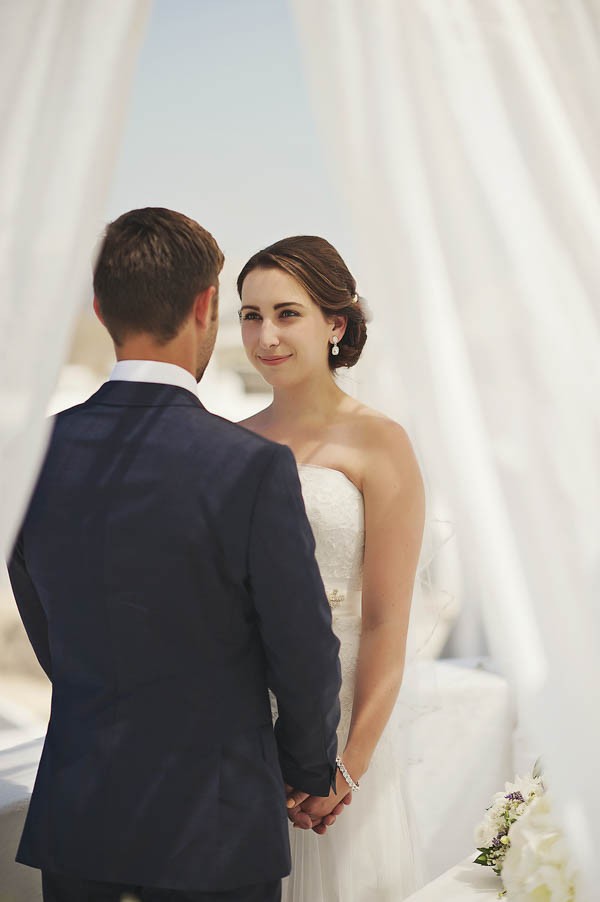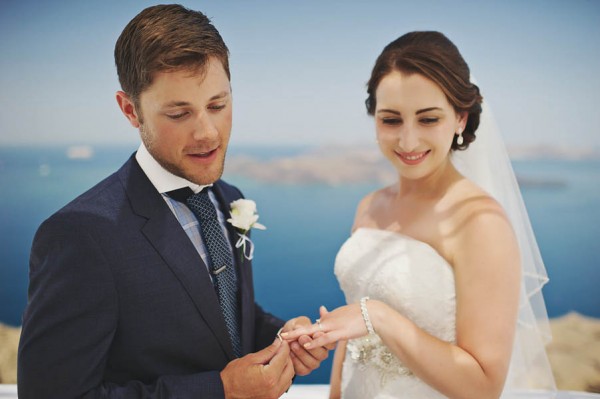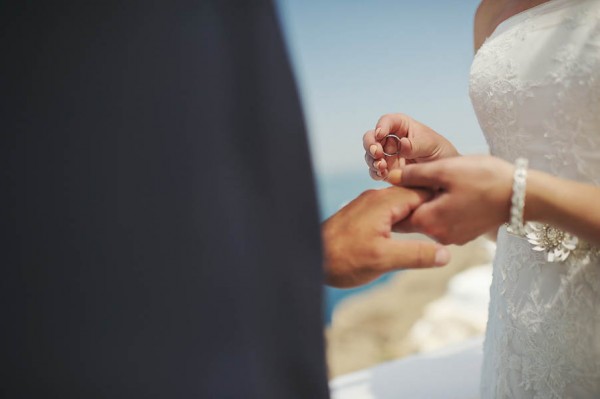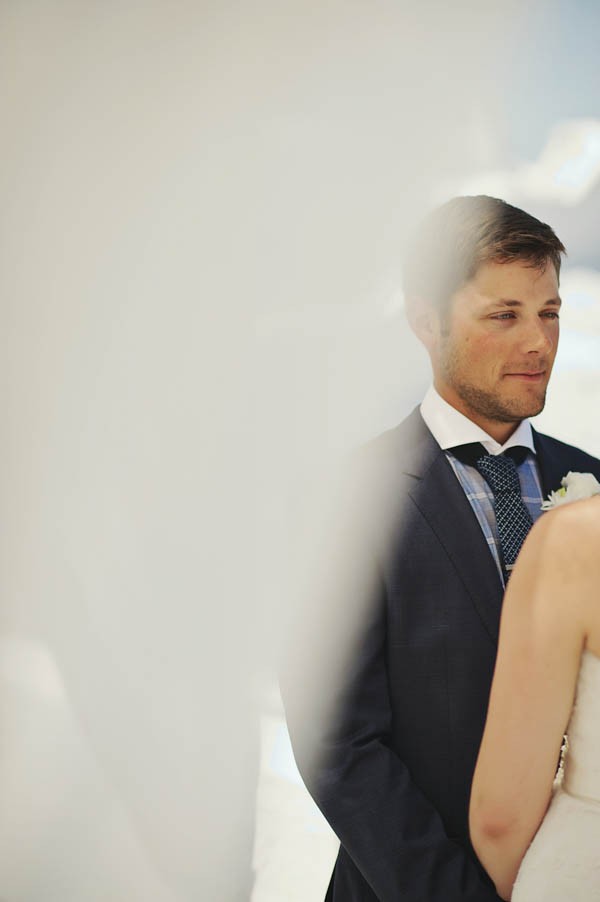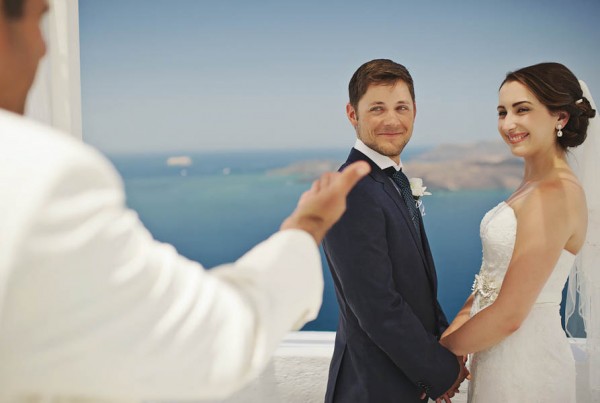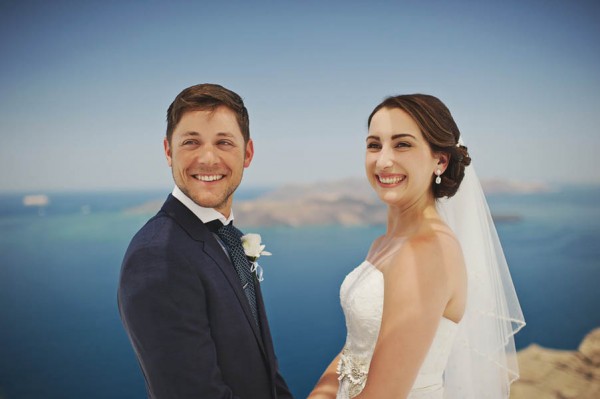 In case you couldn't already tell from Thanasis's beautiful photos, my favorite moment was we said our vows. Thanasis managed to capture my school girl grins throughout the entire ceremony perfectly. It was at that moment after many years that I got to look into Chad's eyes with so much love in my heart and all I could think was we did it. We made it.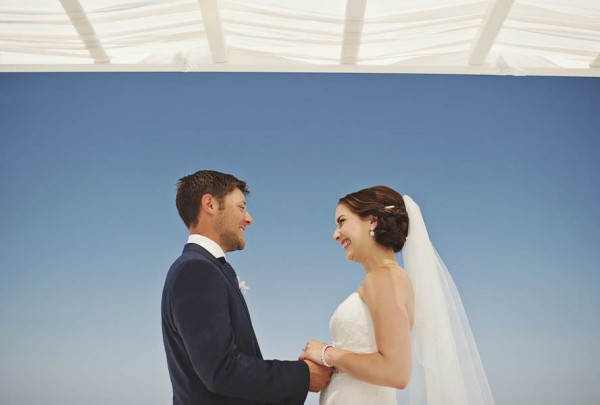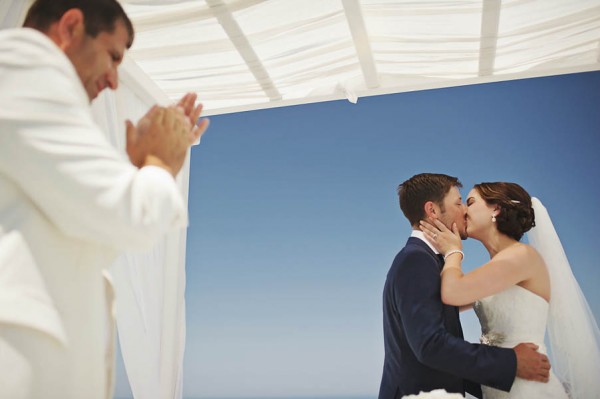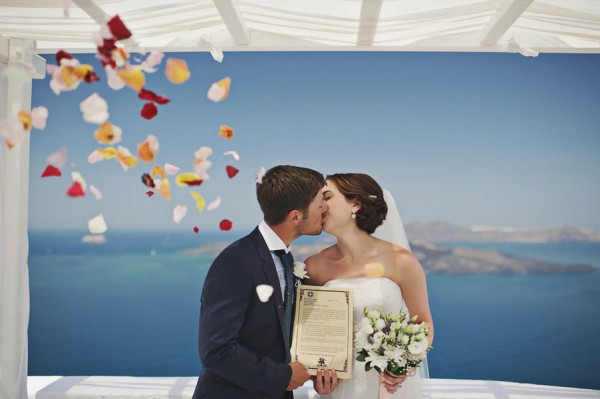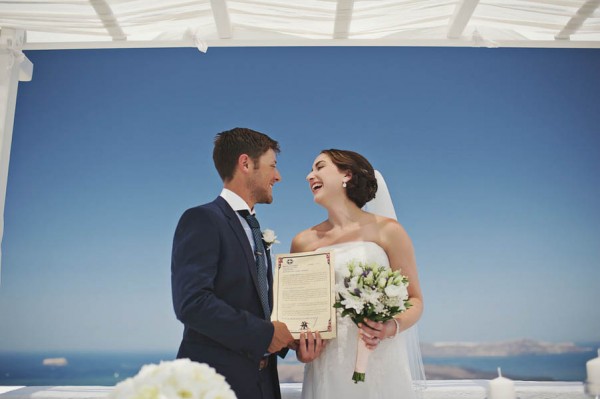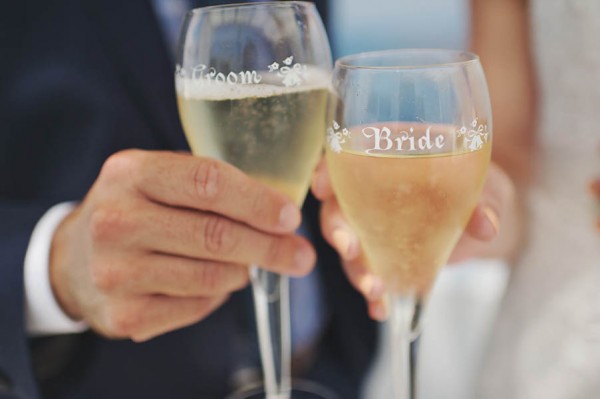 The champagne glasses, you'll note, look like they were from the late '70s and that's because they are. They were the same champagne flutes used by my parents at their wedding. And the pearl hair pin in my hair was the same one my mom wore on her wedding day. It was a great way for them to be with us even when they were not.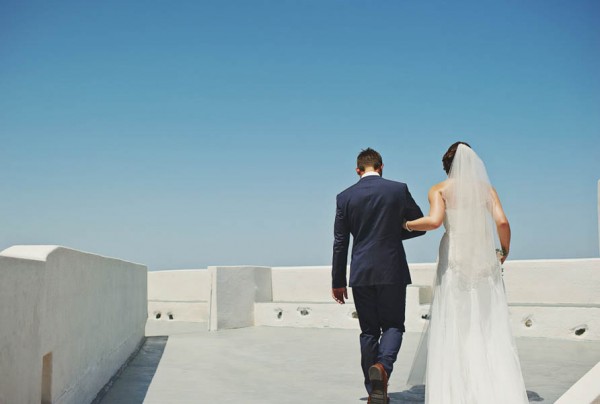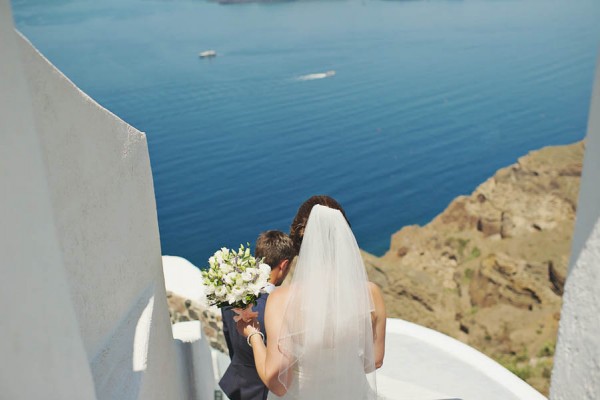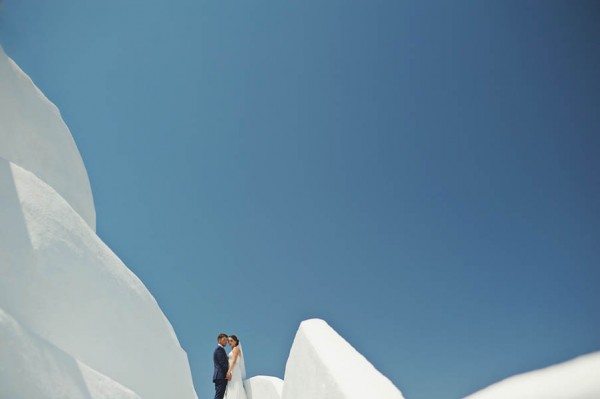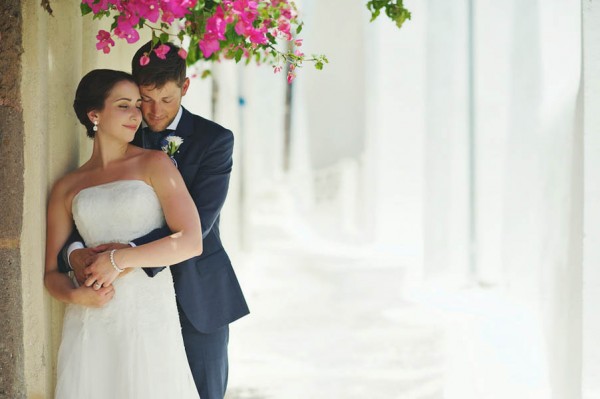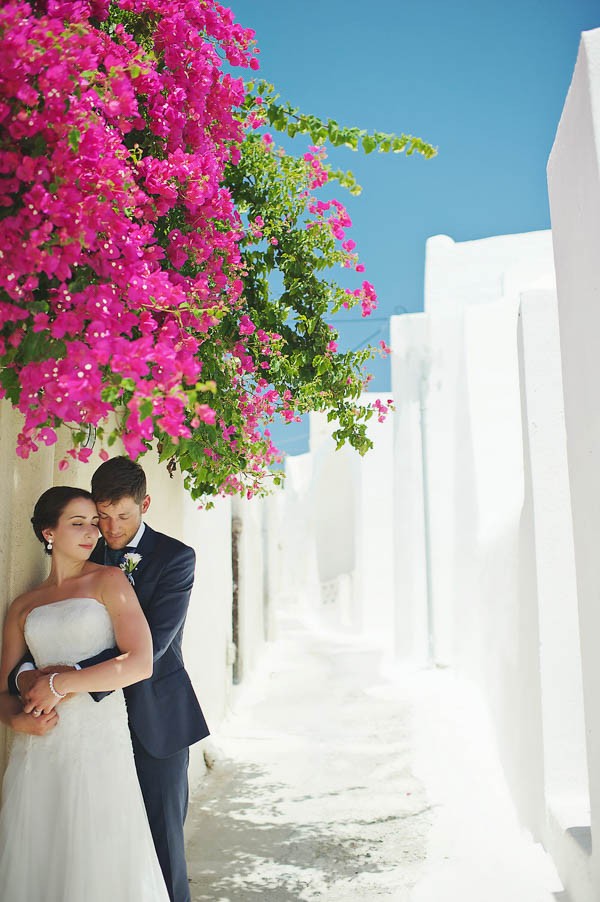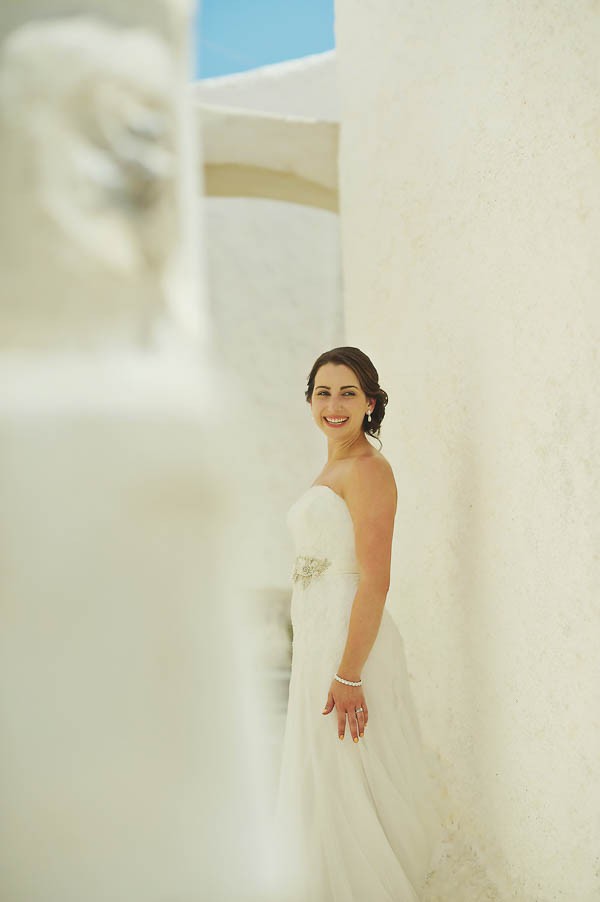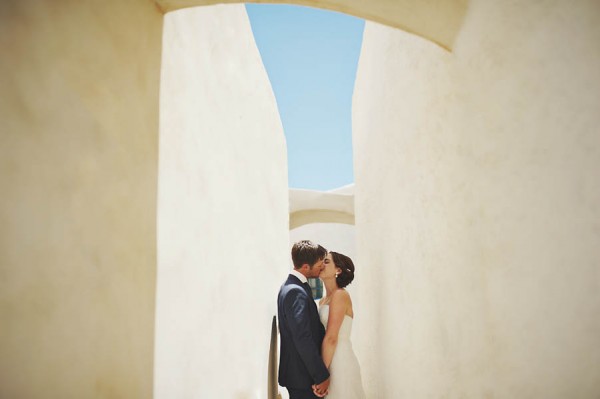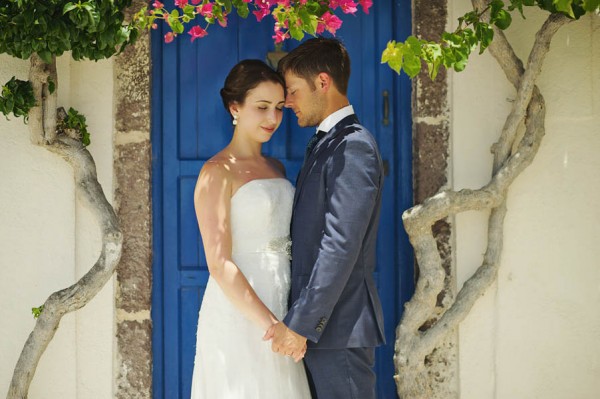 Our best advice when planning a wedding especially abroad is to find people you can trust. Make sure you know your options. Do lots of research and once you have selected the right people to help make your day perfect the rest is actually quite easy. You just have to show up. Oh and make sure not to obsess over the small things. Sometimes I had to remind myself often. In different countries especially on the island of Santorini sometimes what you want isn't always readily available so its best to be open to ideas. If you are you may be surprised.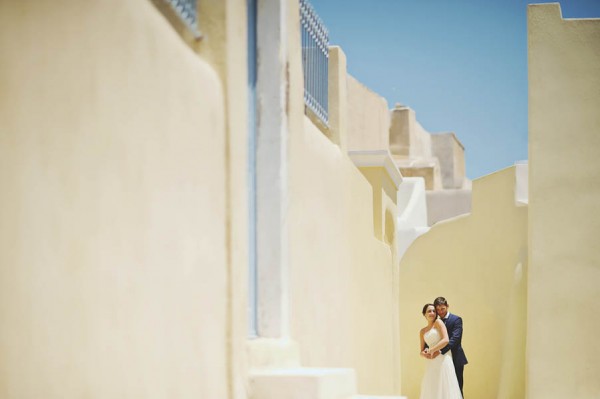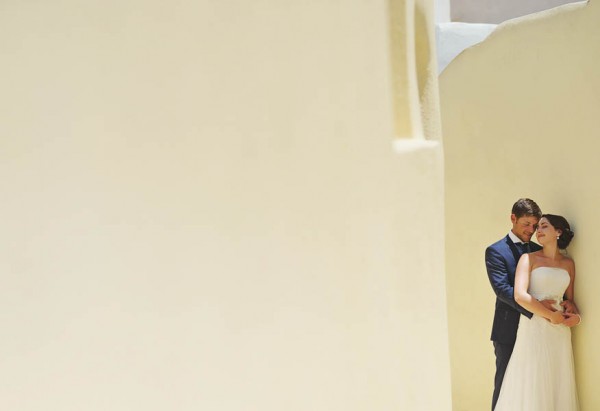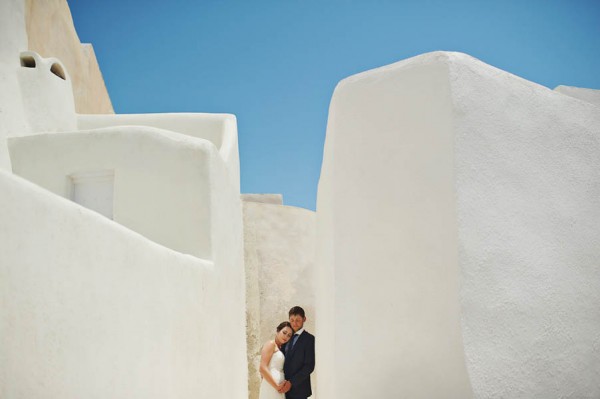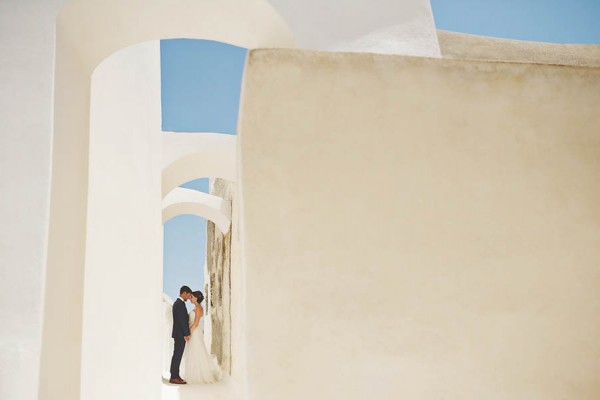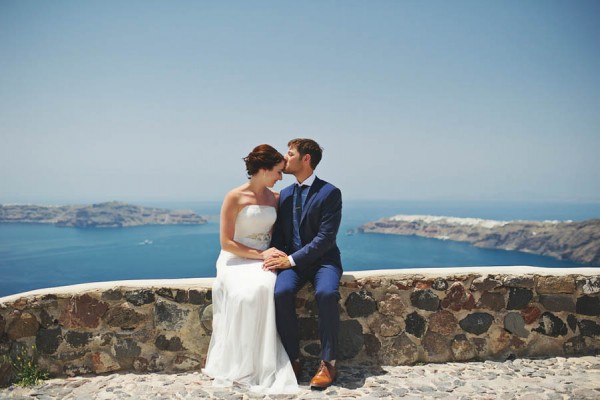 Our photographer Thanasis Kaiafas definitely stood out from the crowd. Although we had a wedding planner who made sure the venue and decorations were booked and ready our photographer truly made our day amazing. He had an exquisite eye for architecture, design and details that were beyond what we could have imagined. He was our friend while we were in a foreign place ensuring that he had a car booked to take us around to various locations for photographs as well as managing traffic to get us back to our cruise ship in time. Not to mention constantly providing us water to stay hydrated in the Santorini sun. His hospitality and expectations far exceeded what we expected and we would HIGHLY recommend him to anyone.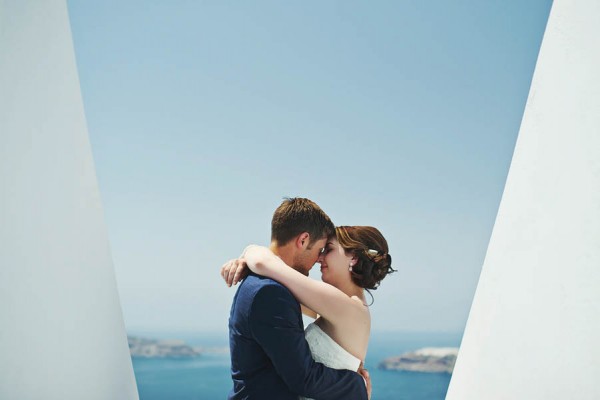 A very special thanks to Thanasis Kaiafas for sharing Valerie and Chad's classically beautiful Santorini elopement with Junebug! For more elopement inspiration, check out Corinne and Jonny's chic Ravello wedding at Palazzo Avino.