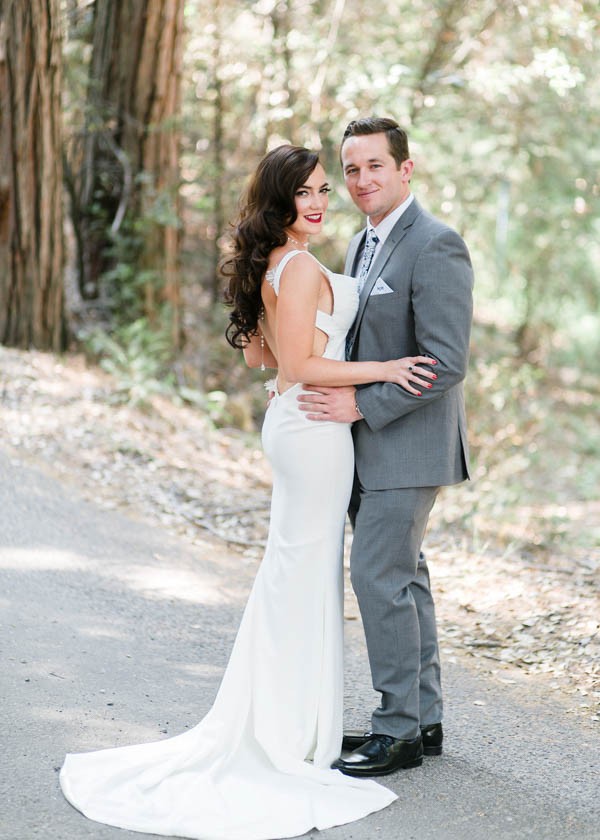 Bergen and Matt's California wedding overlooking Bass Lake is the exact point where comfort, sophistication, and glamour meet. The couple chose a venue with a relaxed vacation feel, which Pop the Champagne Events elevated with chic take on blue and white nautical reception décor elements. Bergen's Marilyn-inspired bridal look added just a touch of sexy flare to the day's classic aesthetic, making for one show-stopping wedding fashion moment.
The Couple:
Bergen and Matt
The Wedding:
The Pines Resort, Bass Lake, California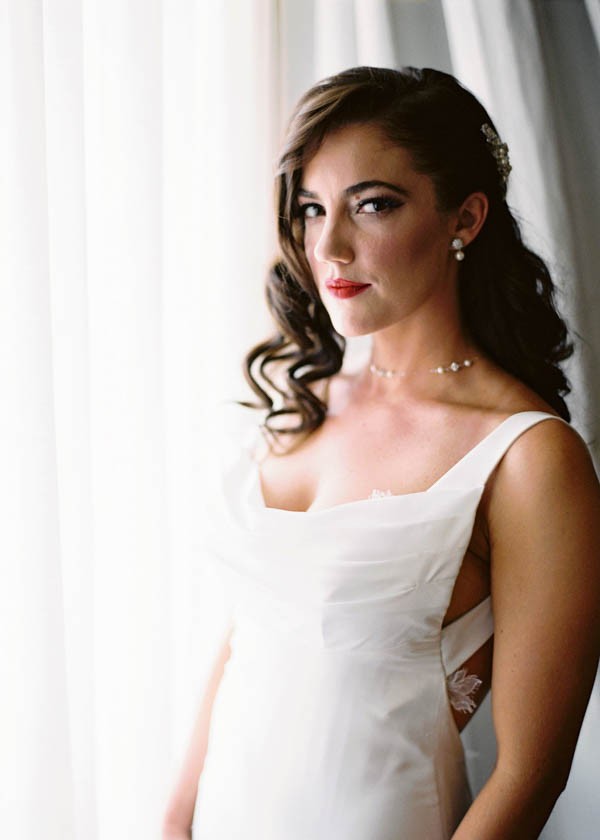 My wedding style inspiration was somewhere between Grace Kelly and Marilyn Monroe. My look was classic with some sexy flare (cue the backless Katie May dress). I LOVED my dress as it felt like it was made for me and I feel my jewelry complemented it perfectly.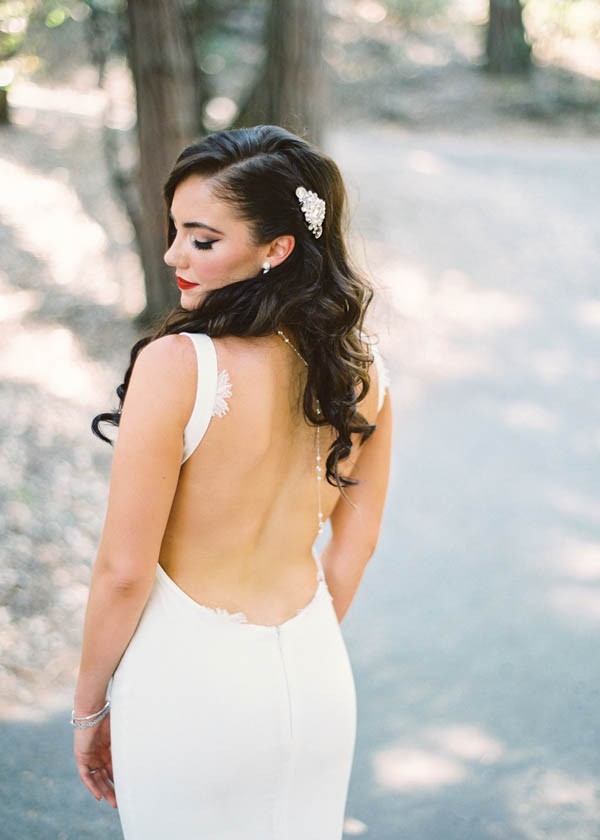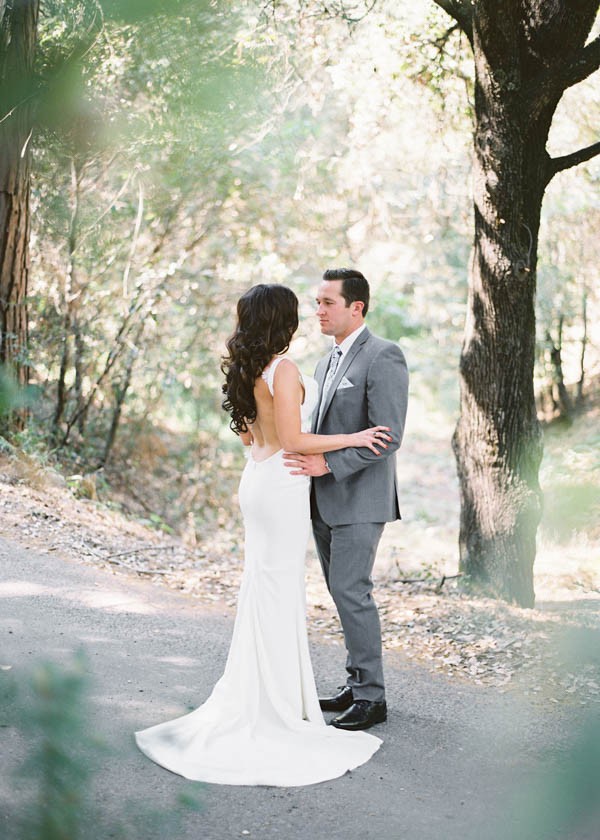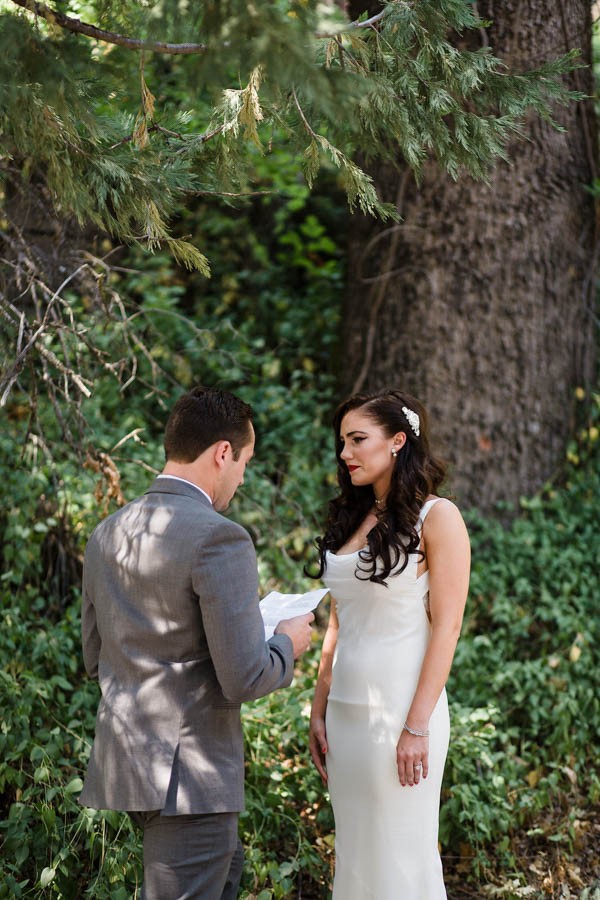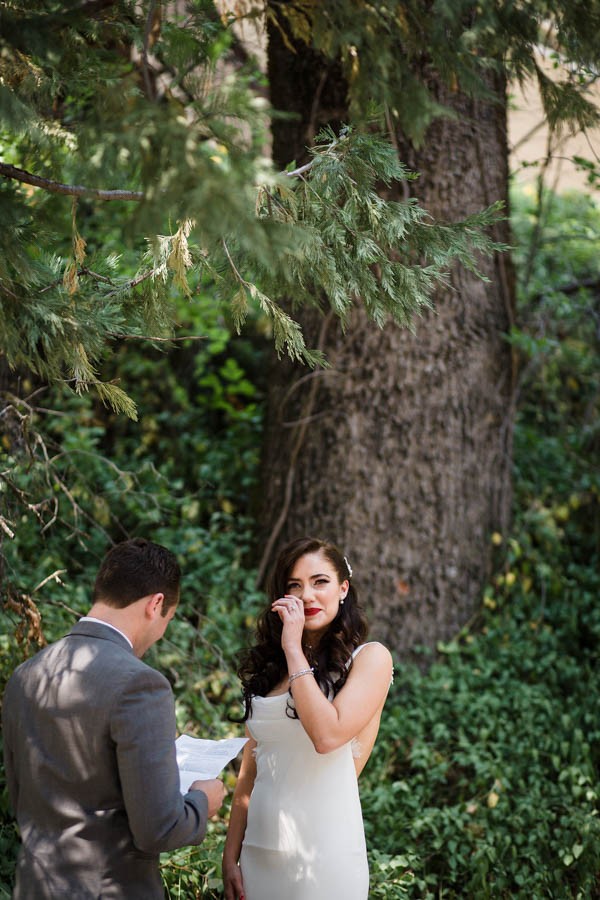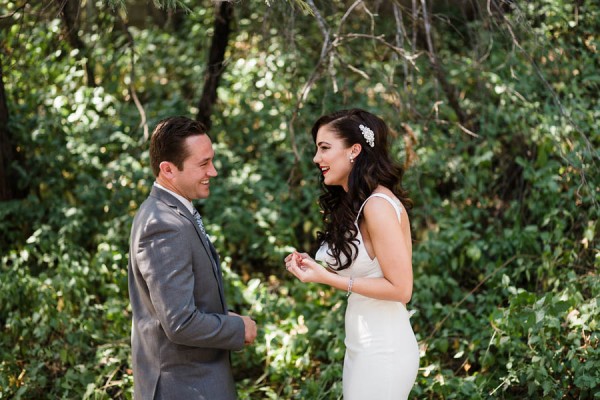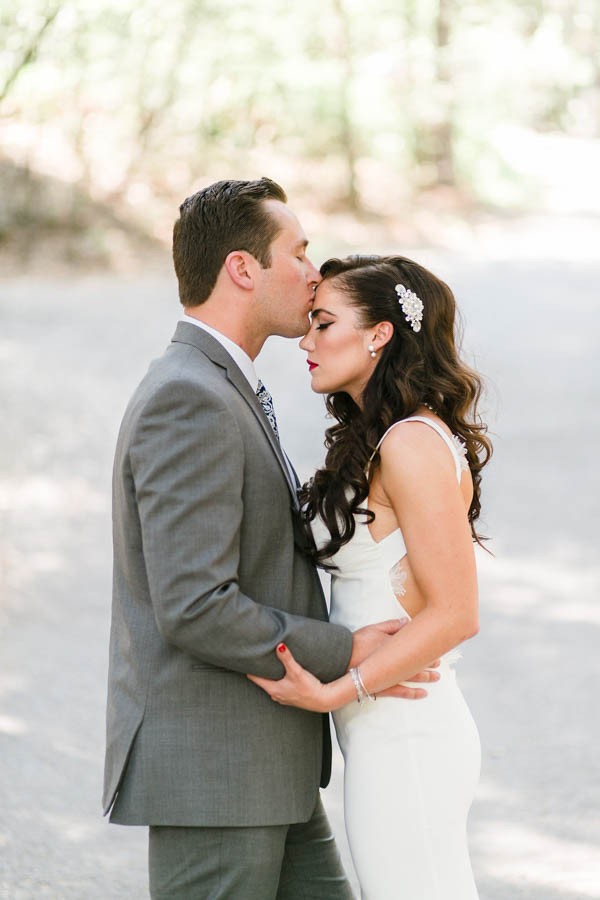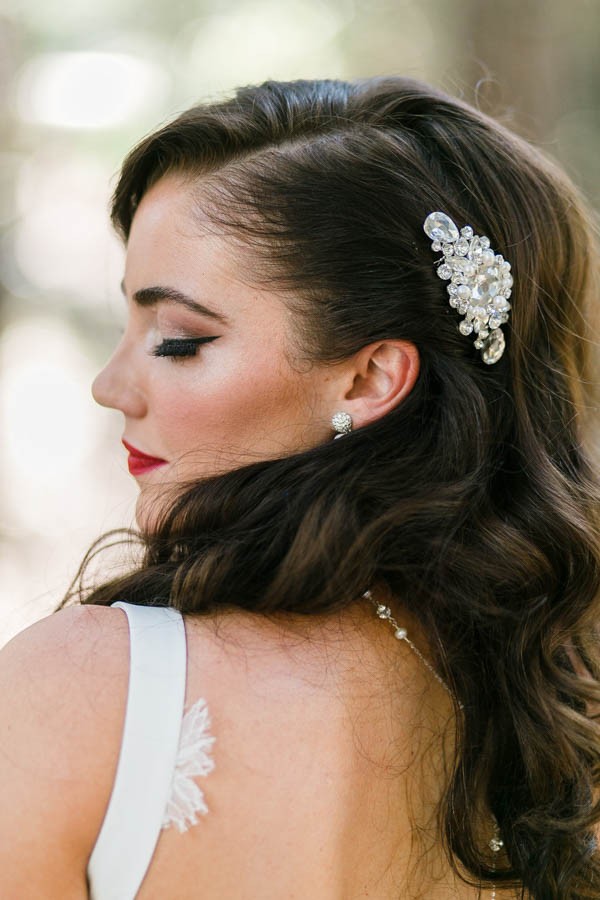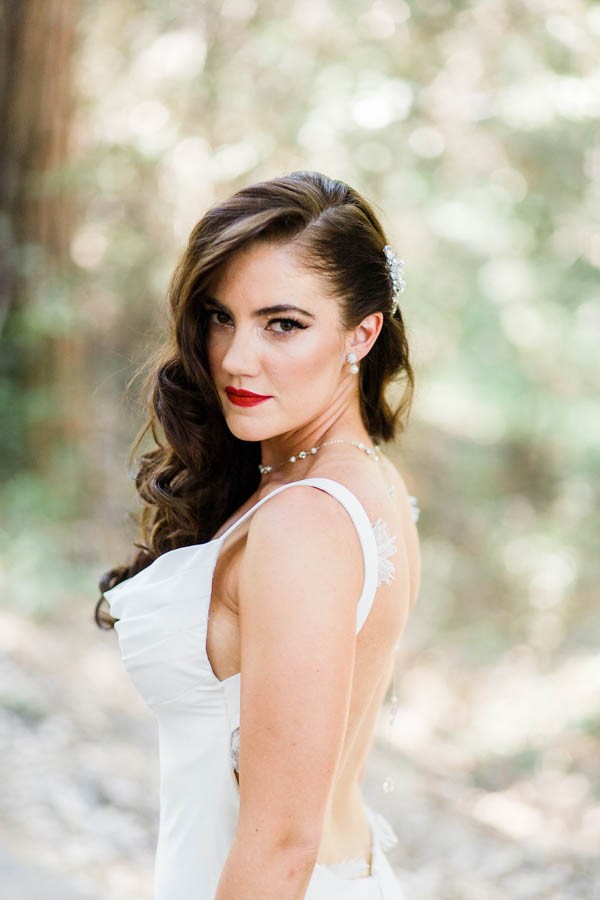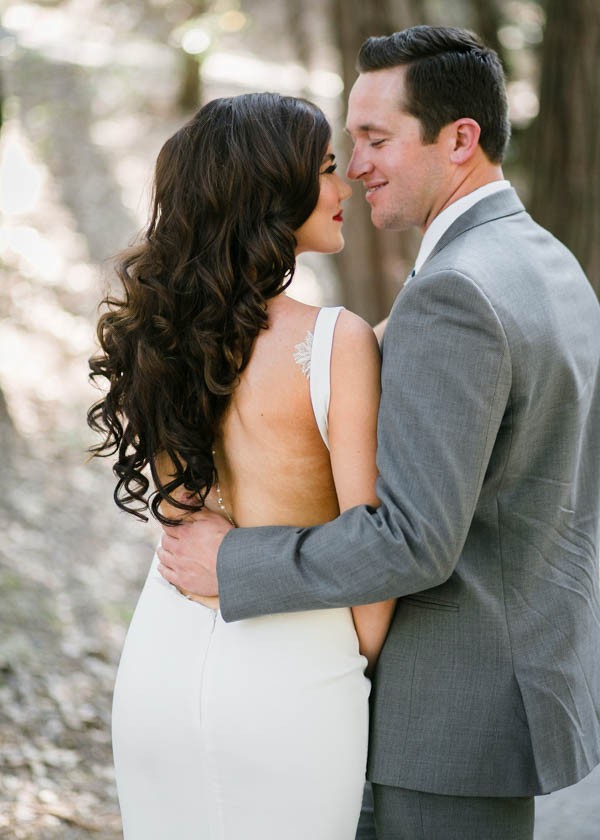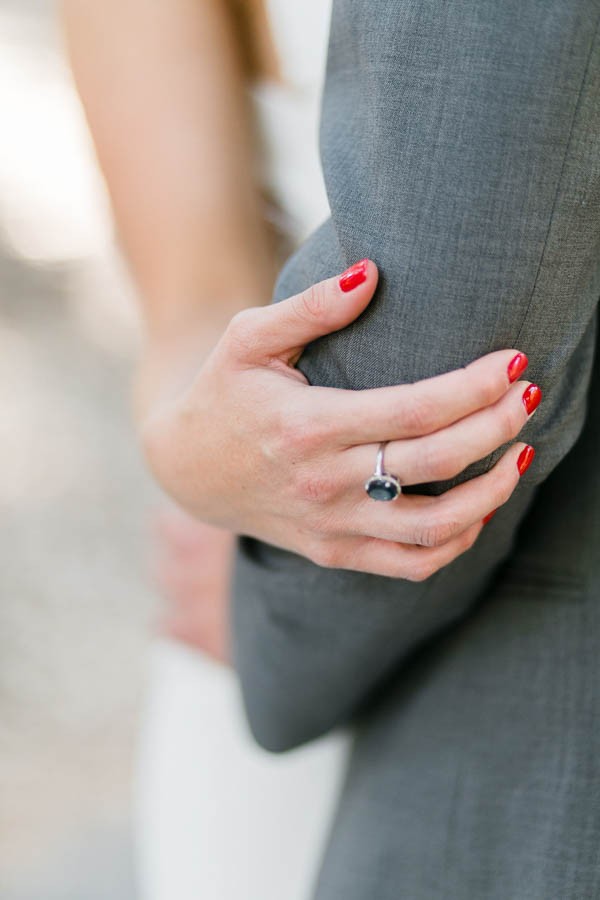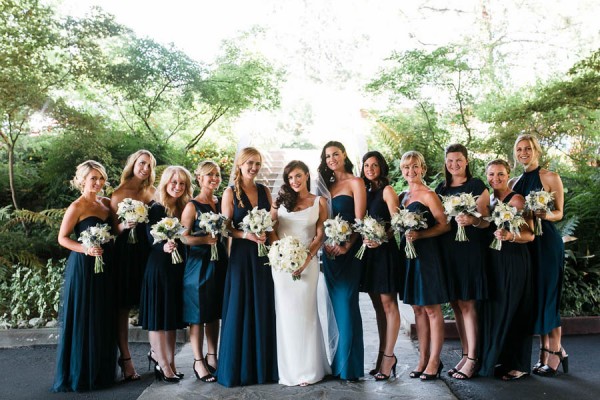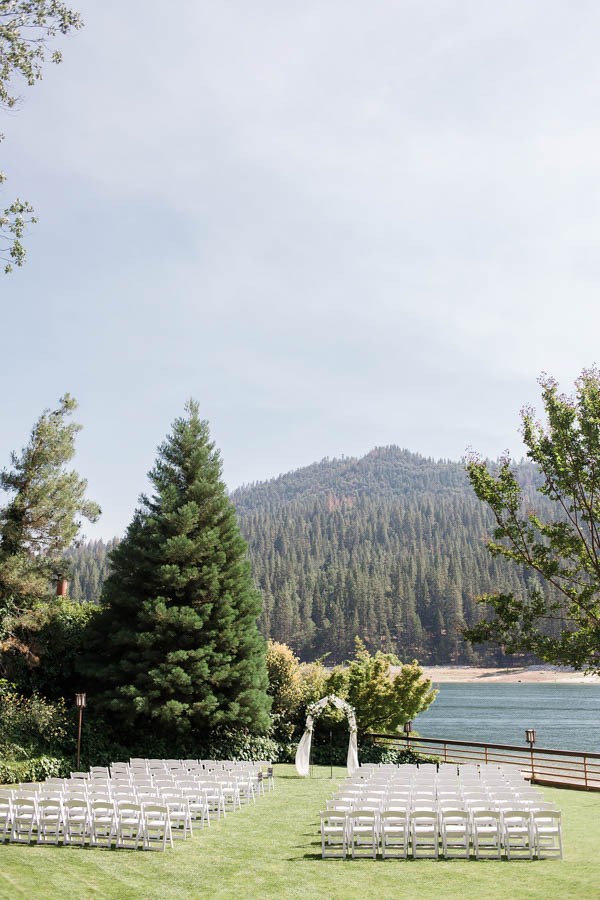 We have been vacationing to Bass Lake for many years. Lake trips are always so fun and relaxing and we wanted that for our guests! It was super important to us that the reception/ceremony and lodging were all in the same place. Convenience is key! The Pines Resort was a perfect venue!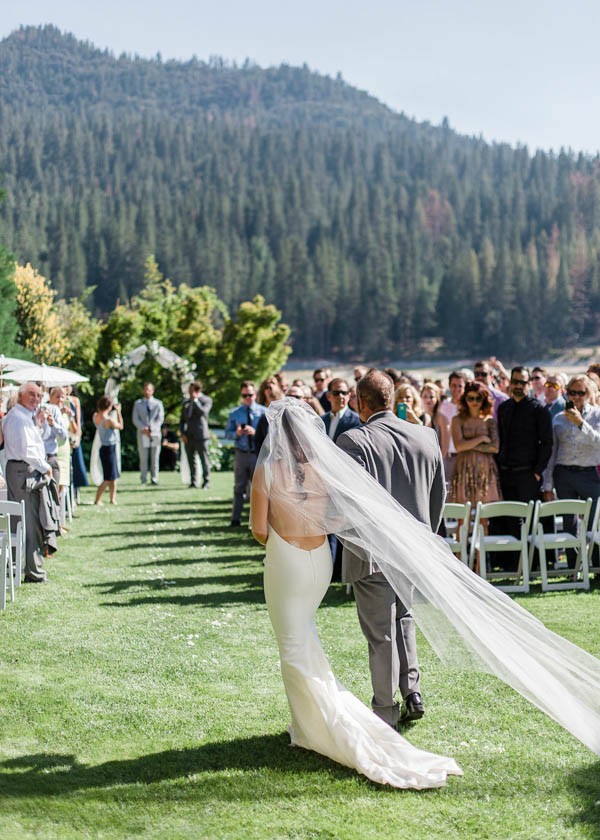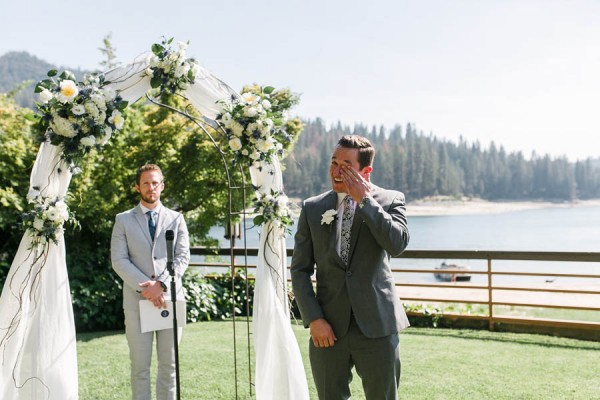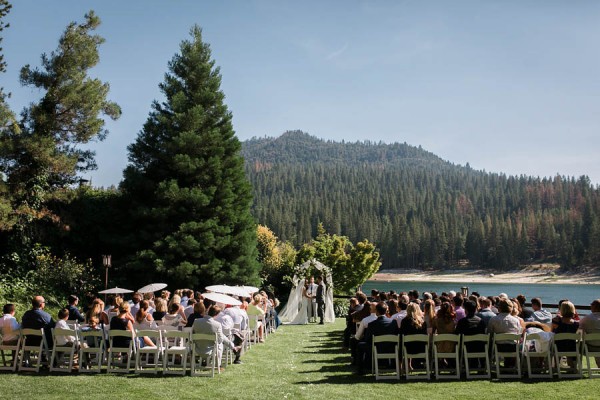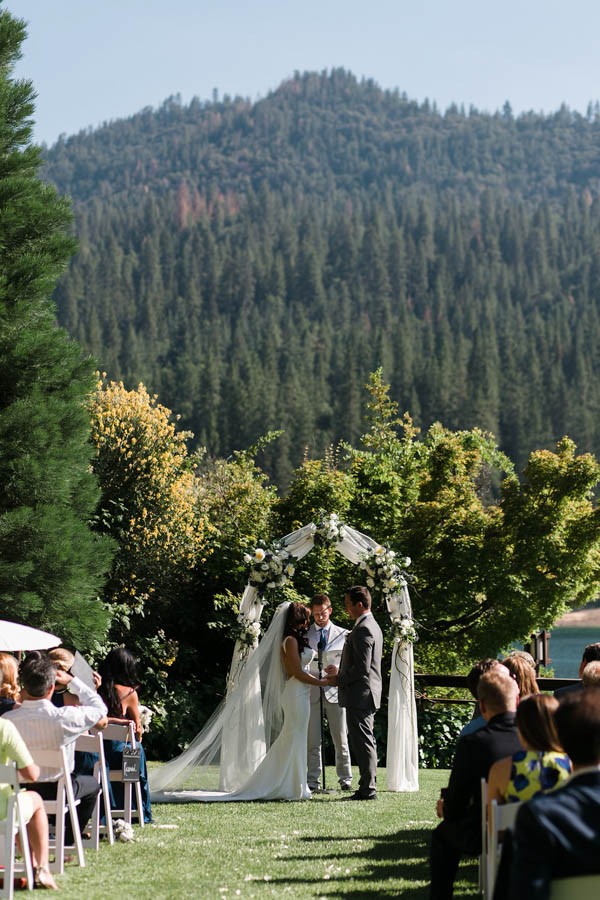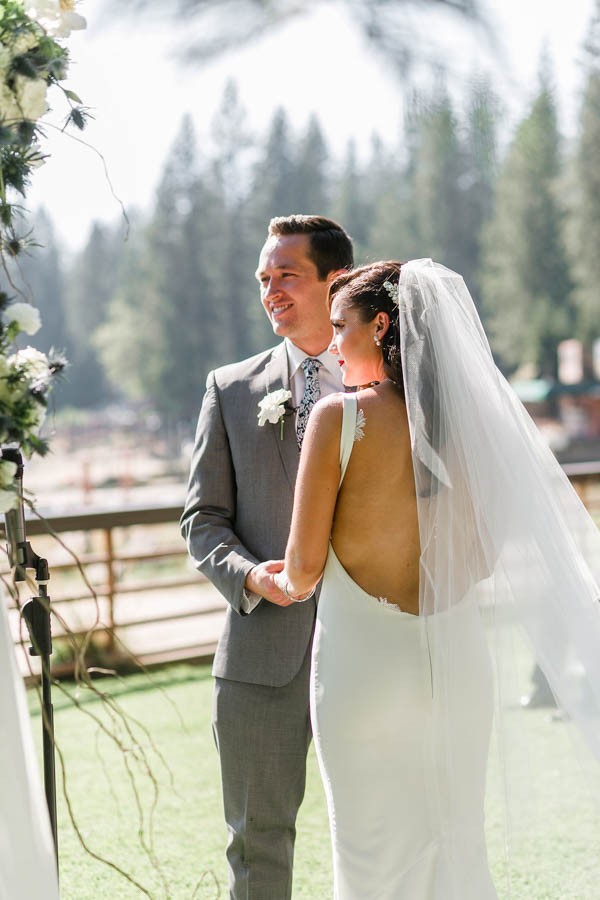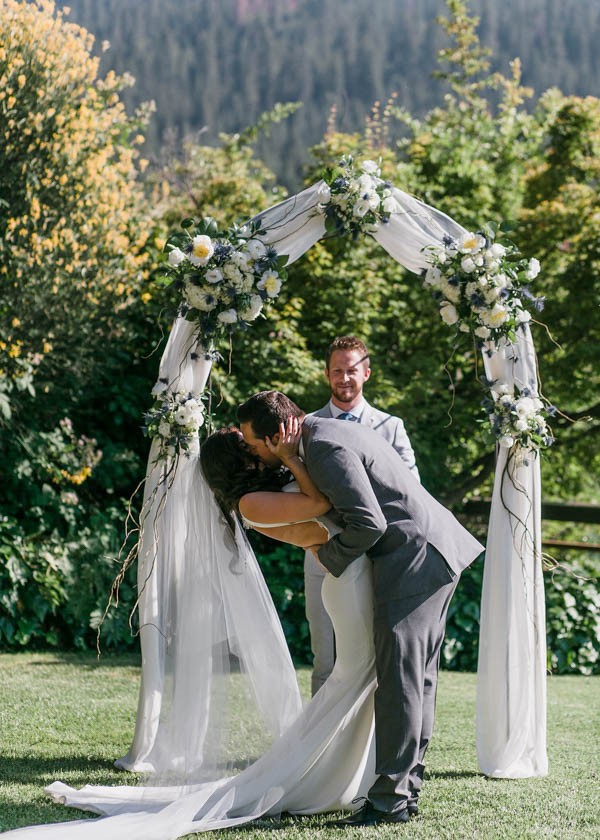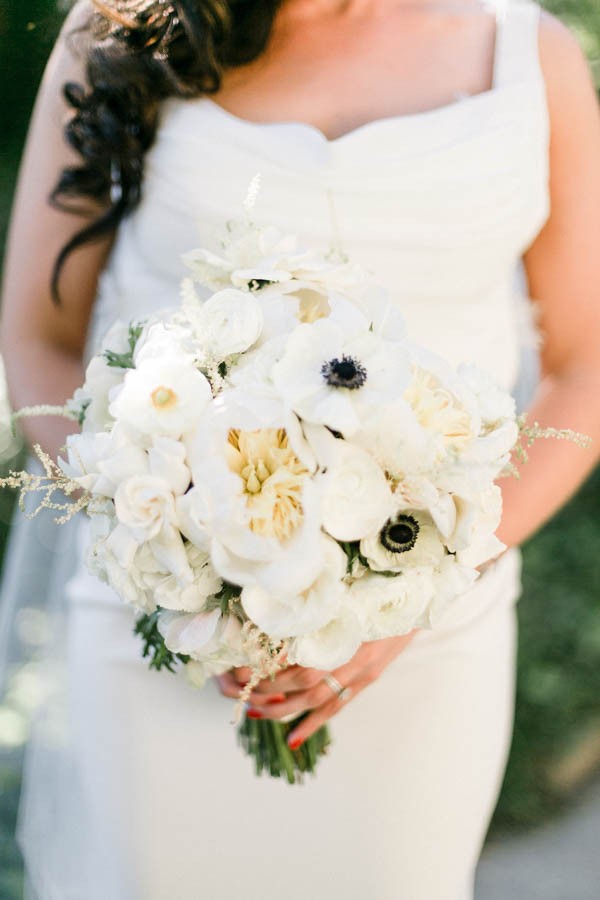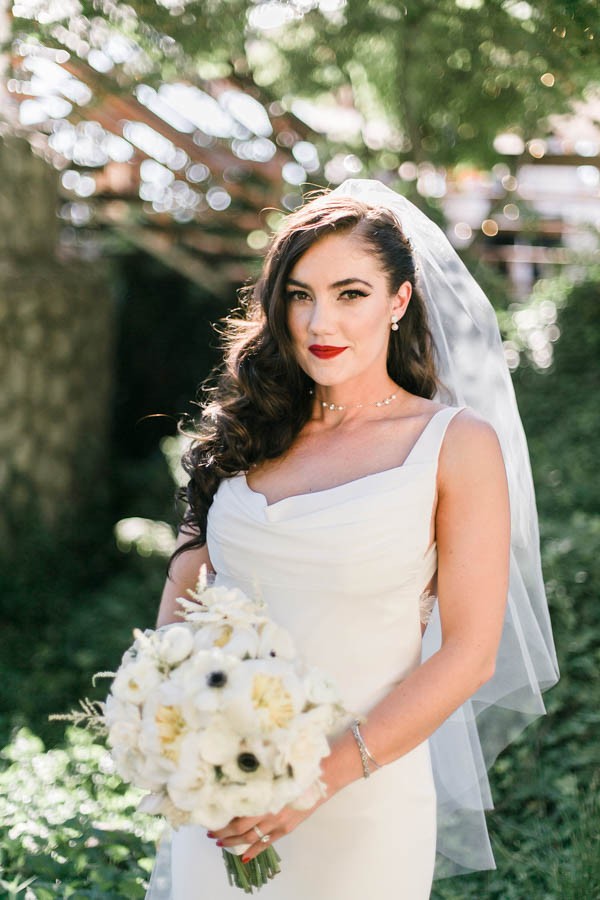 Our colors were navy blue, oxford blue and white. We both have simple and classic taste. We wanted to be able to look at photos in 20 years and feel our wedding was timeless. Also, I got the stamp of approval from my now-hubby on (almost) all stylistic decisions. I wanted him to feel like the wedding represented both of us.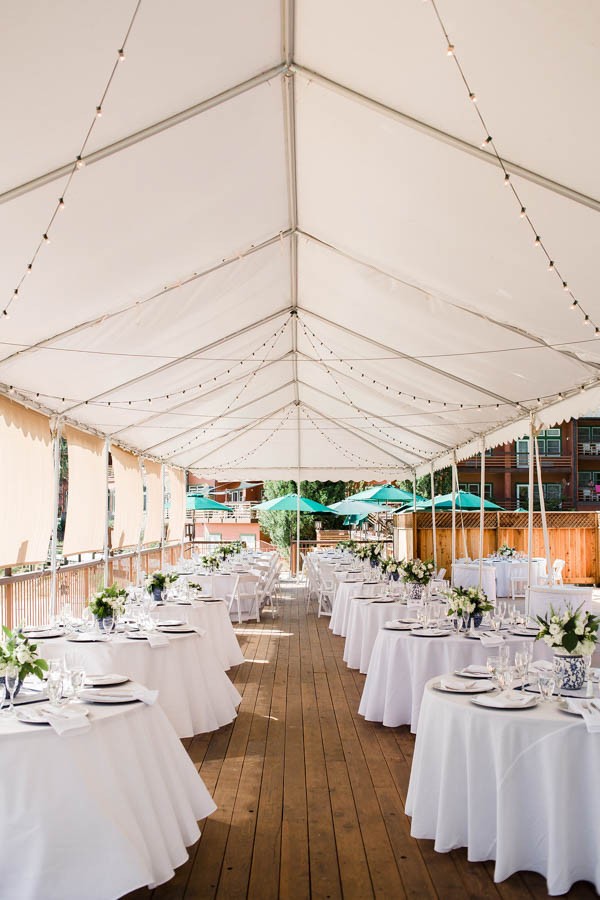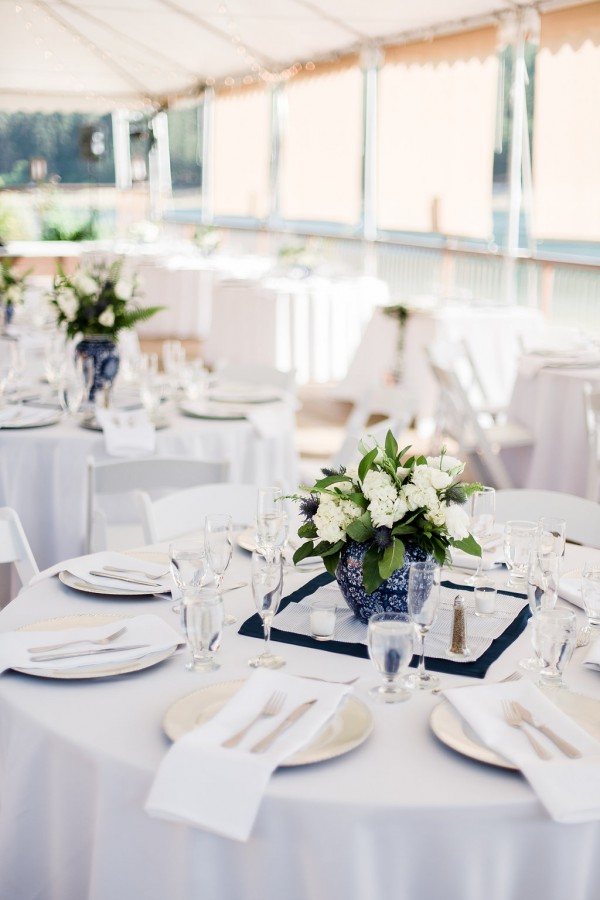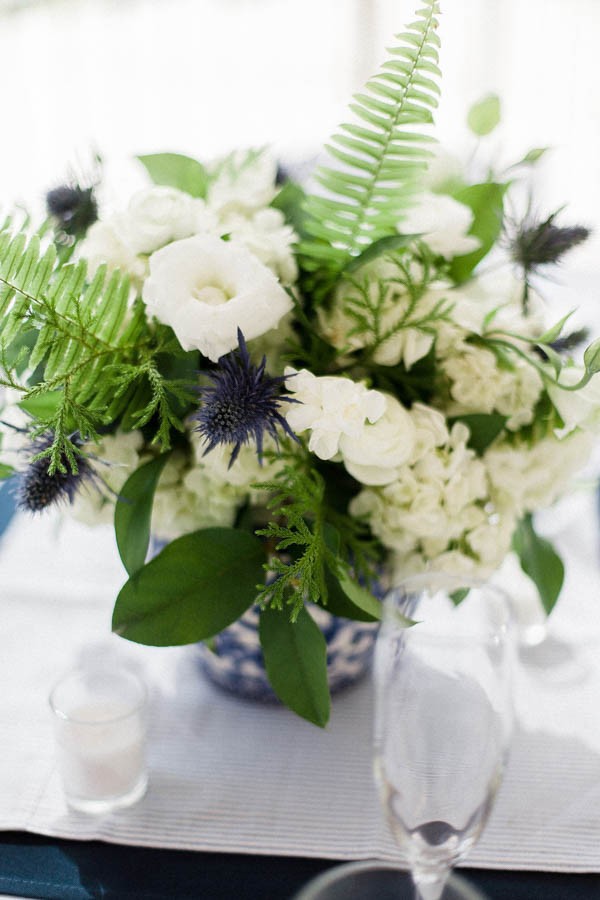 I spent months tasting and sourcing (rough life) the wine for our wedding. I really wanted our guests to feel like the wine and beer selection was enjoyable since we weren't offering hard alcohol. I don't think I even had one glass of the wine on the wedding day but based on a lack of leftovers, I think our guests enjoyed the choices!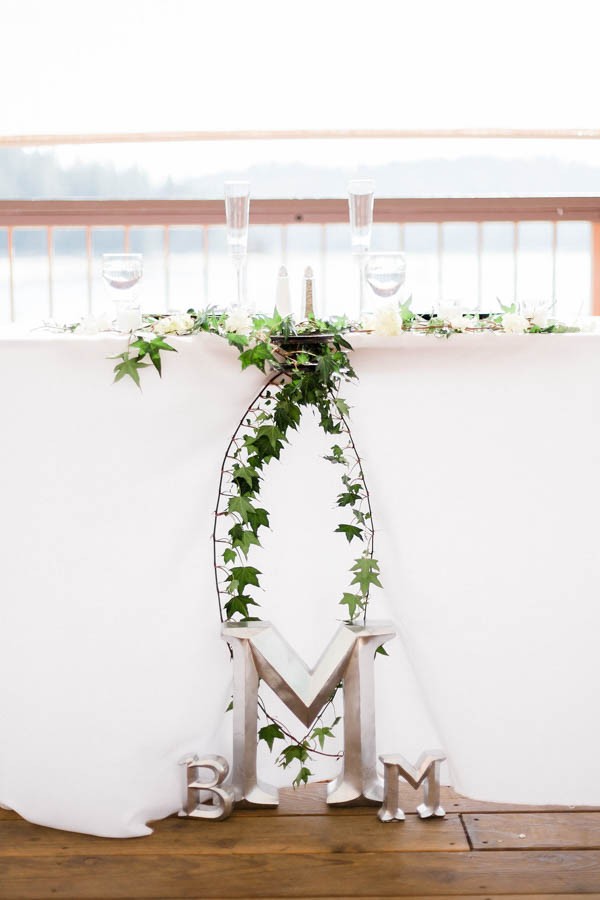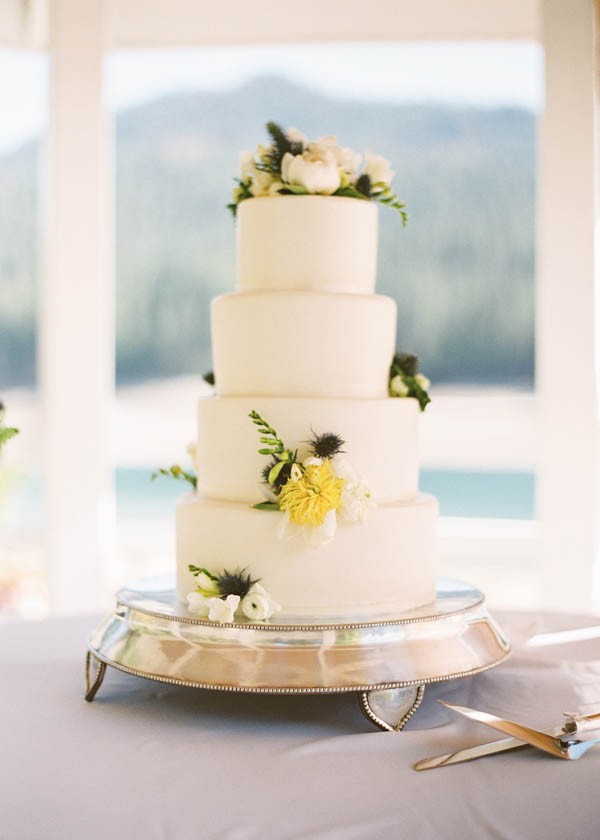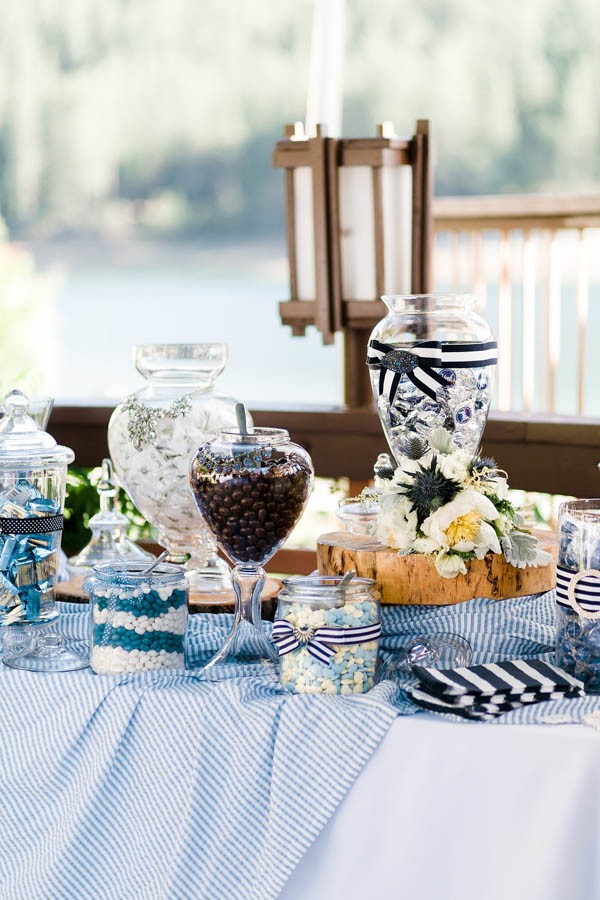 Everything happened so quickly it's hard to pick out one moment. We genuinely felt like we wanted to pinch ourselves the entire day. I remember looking around several times throughout the night and thinking to myself "I just can't believe we have all of our most precious loved ones in one place…for us!" It was truly surreal. I will never forget the love we felt that day.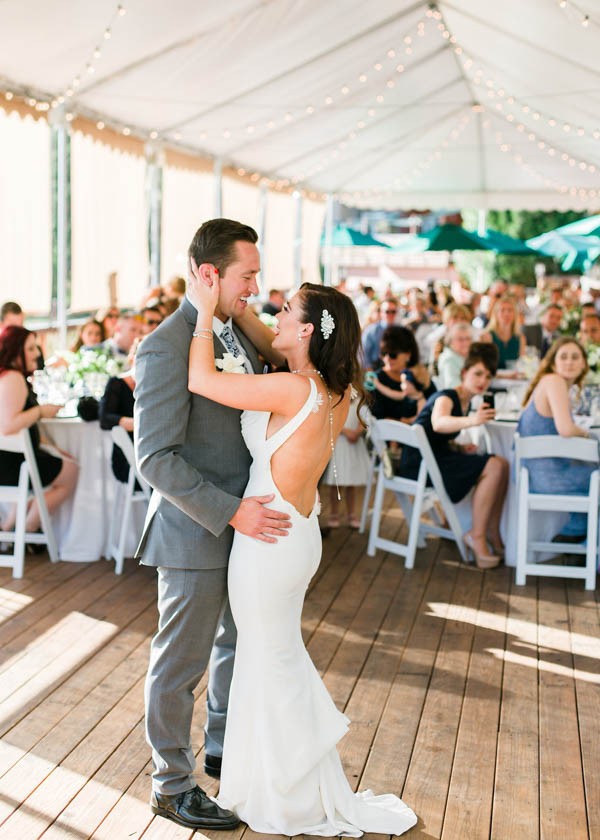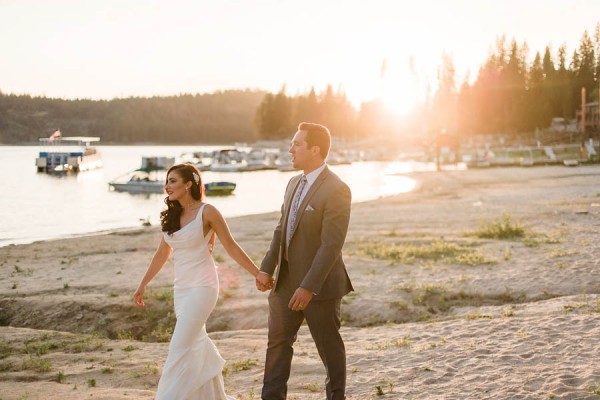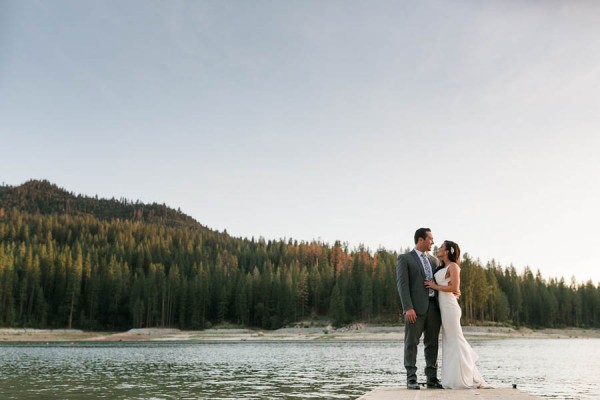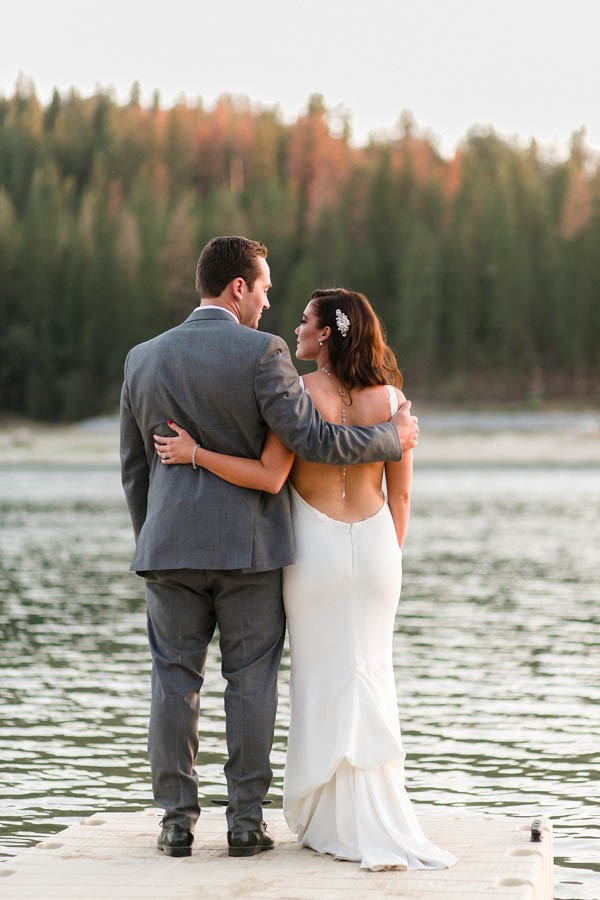 Tim and Jess were such an asset on the day of the wedding. I truly can't imagine our day without them. They spent time getting to know us prior so we felt very comfortable. They also did such an amazing job of capturing moments that I missed in the chaos of the day. Our wedding photos are priceless.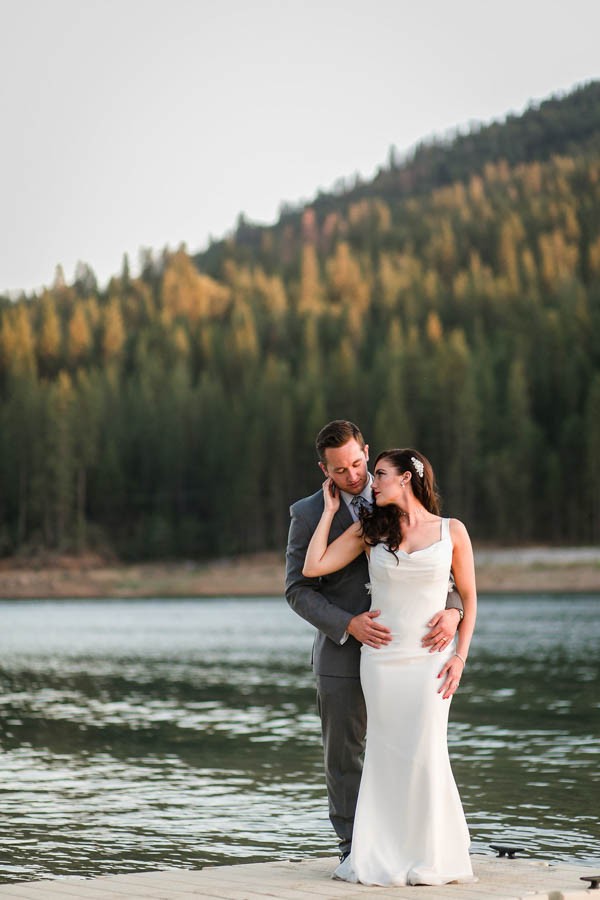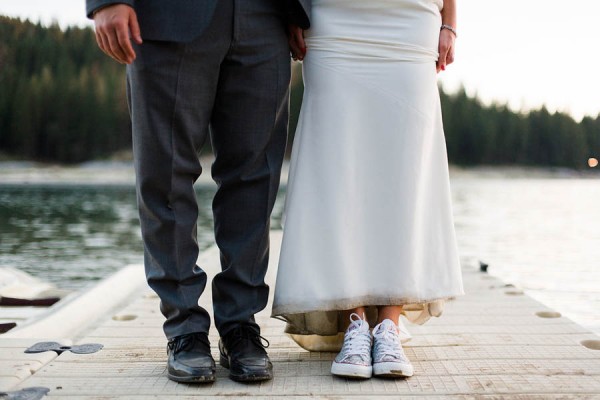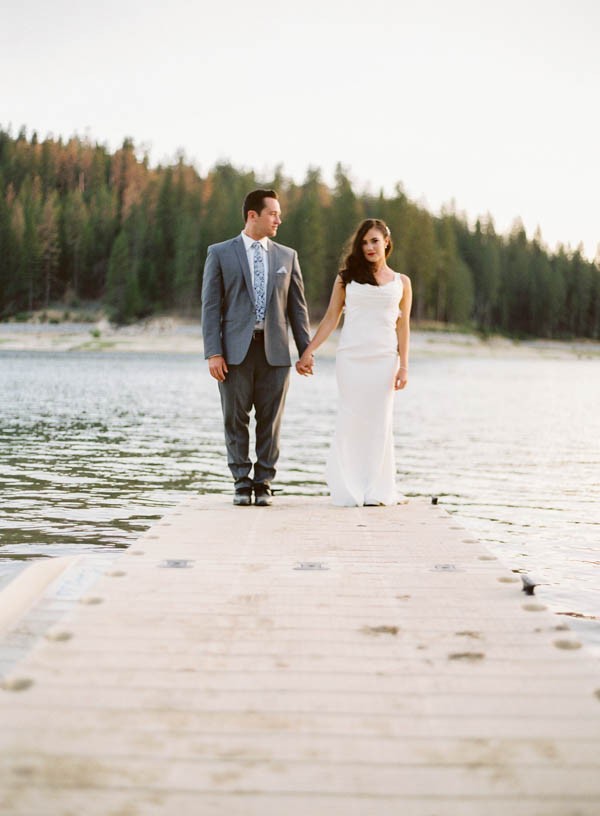 A big thanks to Tim and Jess Photography for sharing Bergen and Matt's chic blue and white wedding on Bass Lake with Junebug! For more waterfront wedding inspiration, check out Laura and Eric's blush California wedding at Manka's Inverness Lodge.