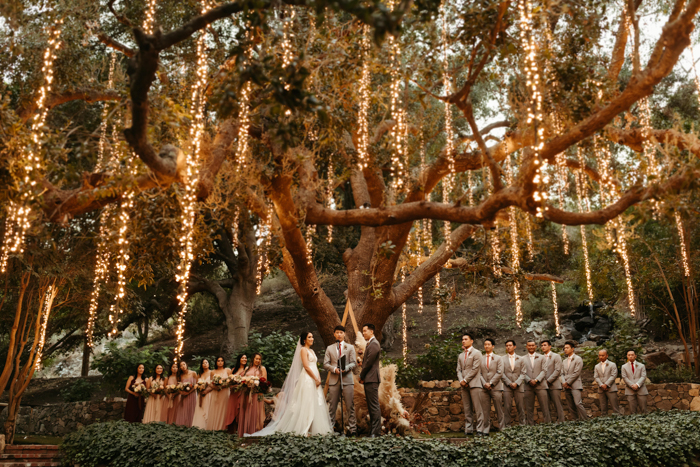 As soon as Jareena and Christopher stepped foot on the grounds of this magical Malibu venue, they knew a Calamigos Ranch wedding was the day they'd been dreaming about! We're positively obsessed with the fairy lights and whimsical vibes this couple's day is giving off. If you're one to fall for fun details, you are going to love the couple's Polaroid table, Shutter Bus Co, and name plate marble coasters they gave to their guests as favors! Pro tip: Choose decor that can double as favors for your guests — less waste, and they'll love taking something home. Lauren Mihae nailed every single photo of this dreamy day, and we can't wait for you to see them!
The Couple:
Jareena and Christopher
The Wedding:
Calamigos Ranch, Malibu, California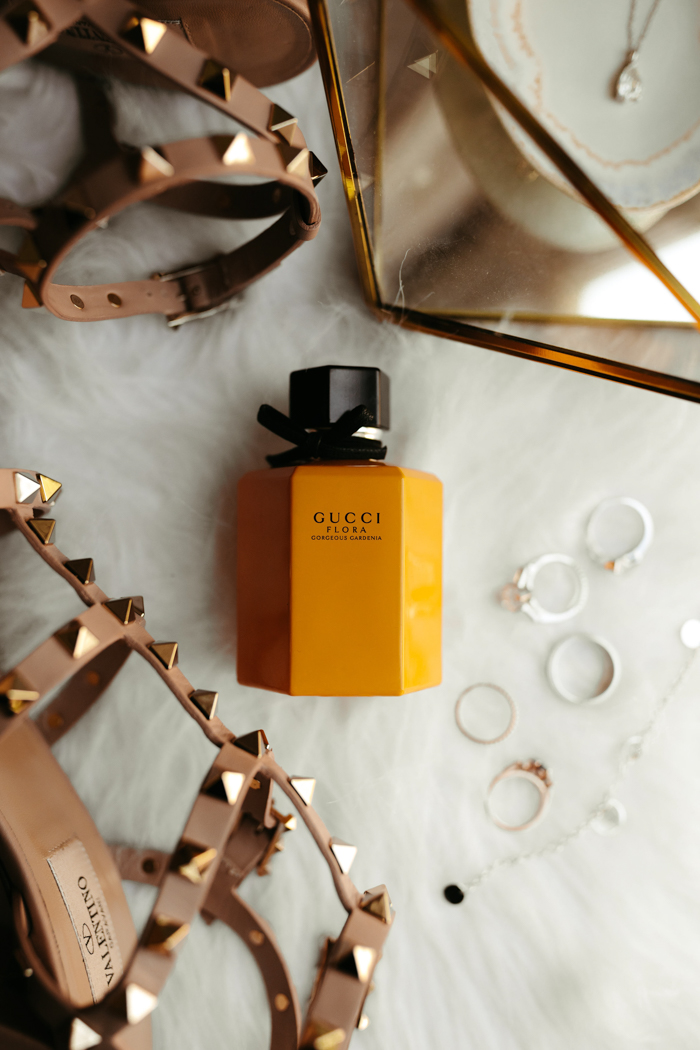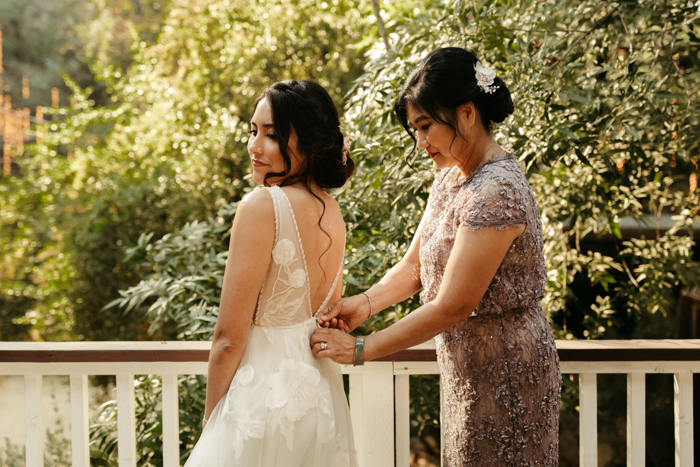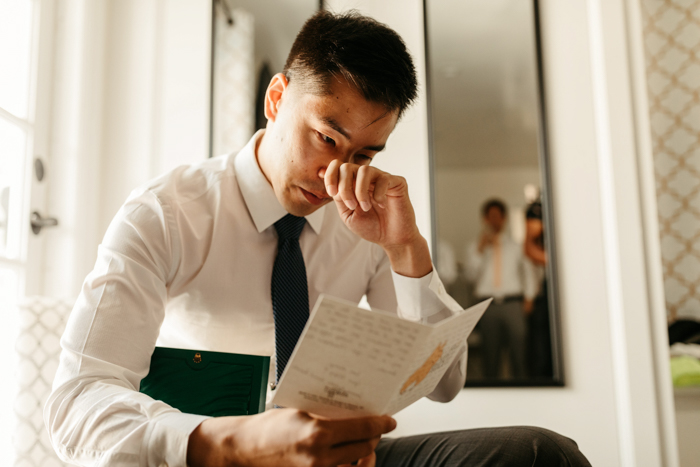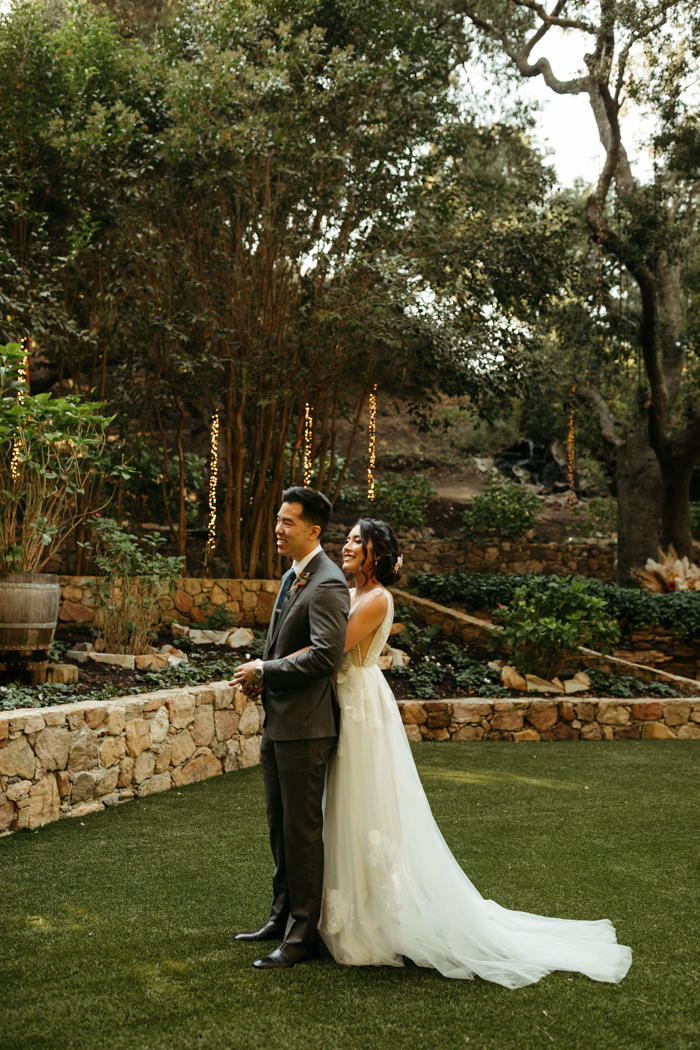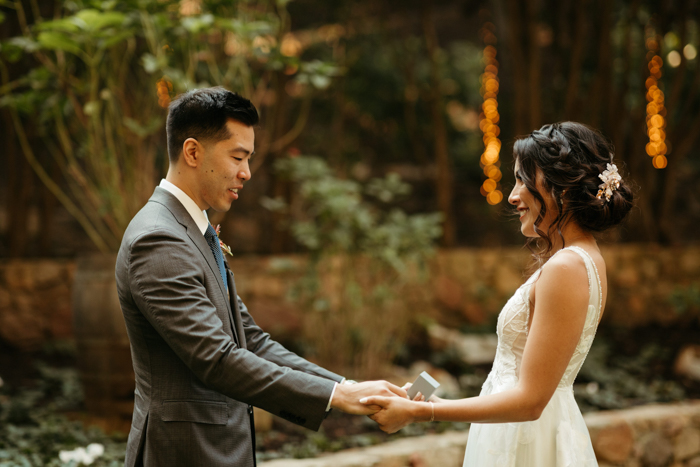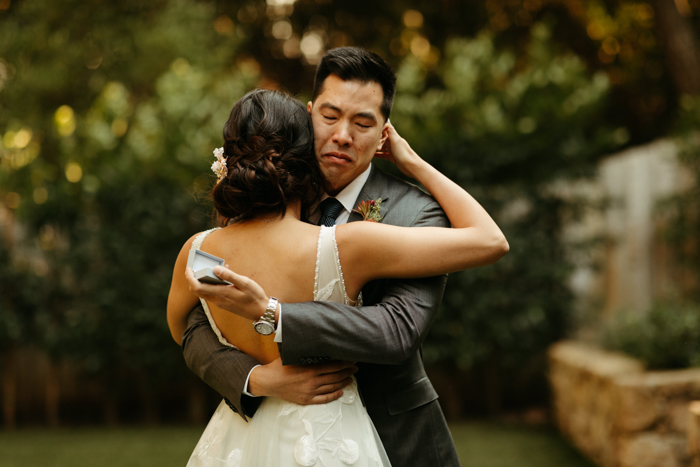 I wanted to find a way to make Chris feel his mom's presence, so I had custom cufflinks made that had a tiny photo of Chris and his mom and an inscription saying , "Always with you <3". I gave it to him as a surprise after we did the first look.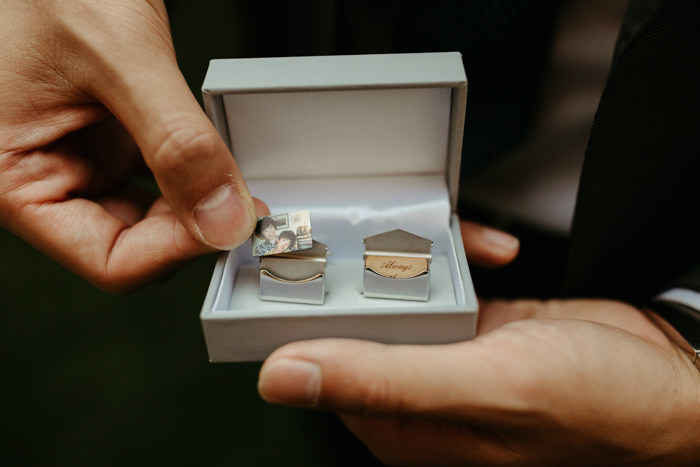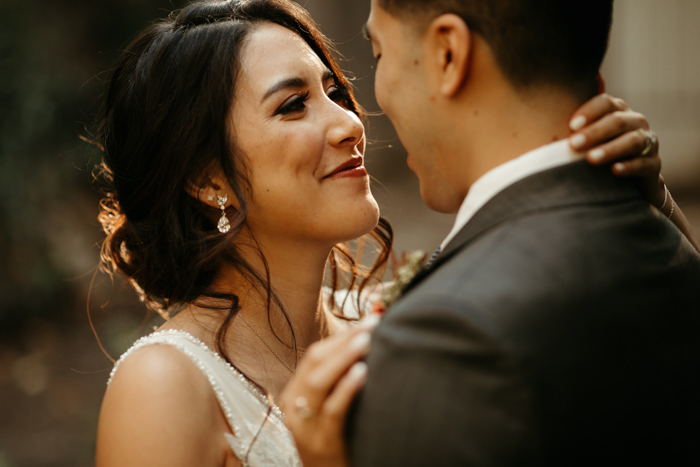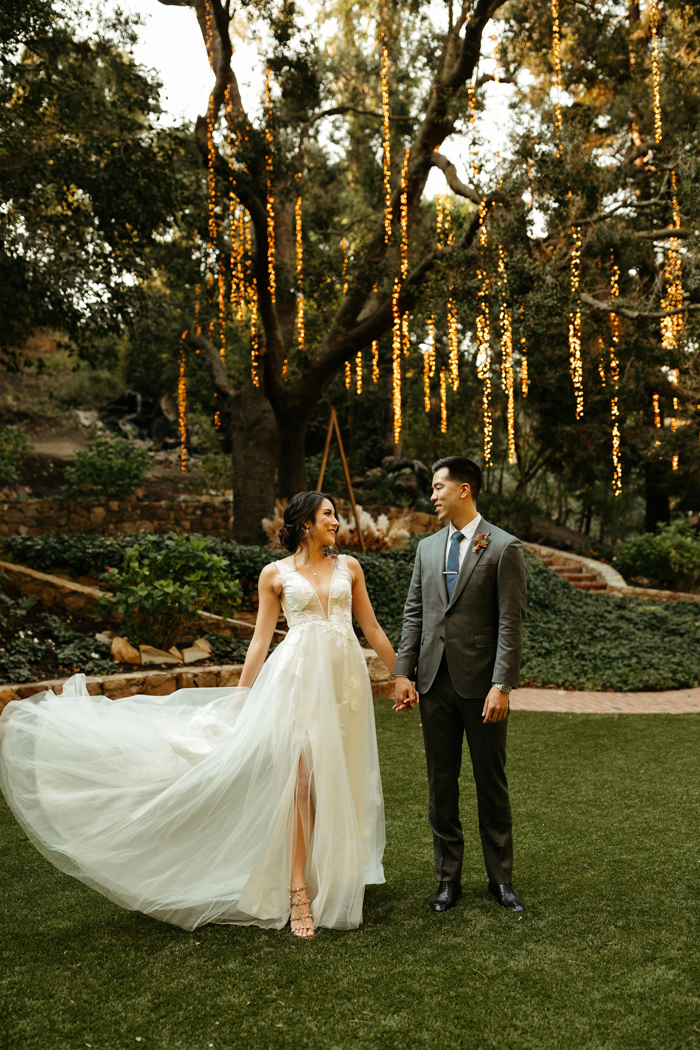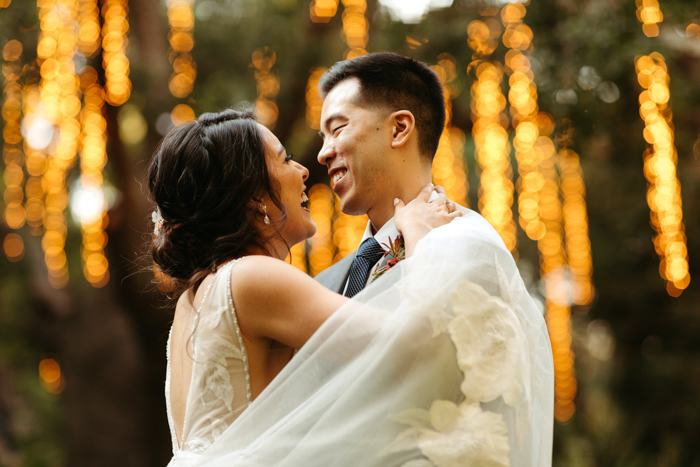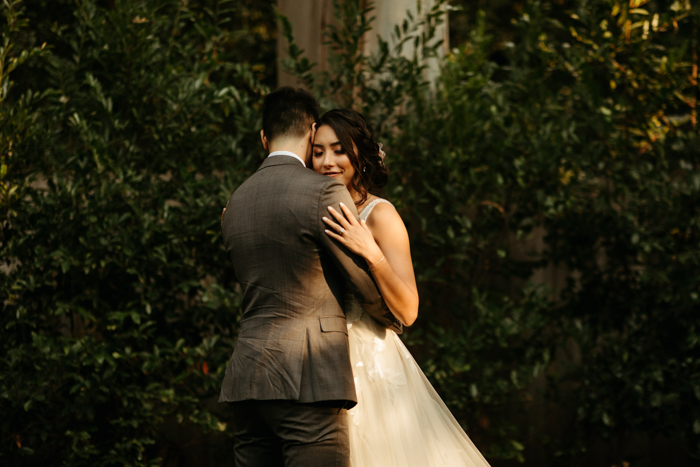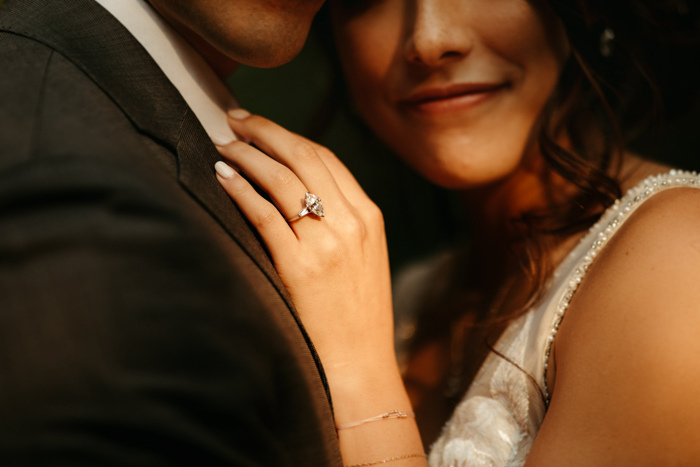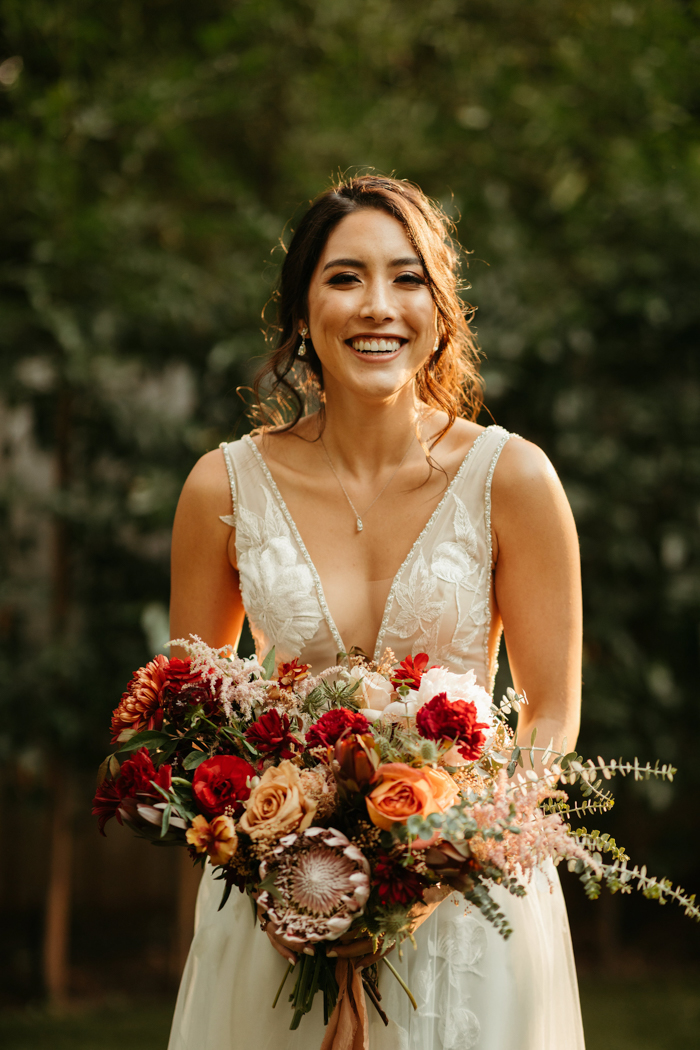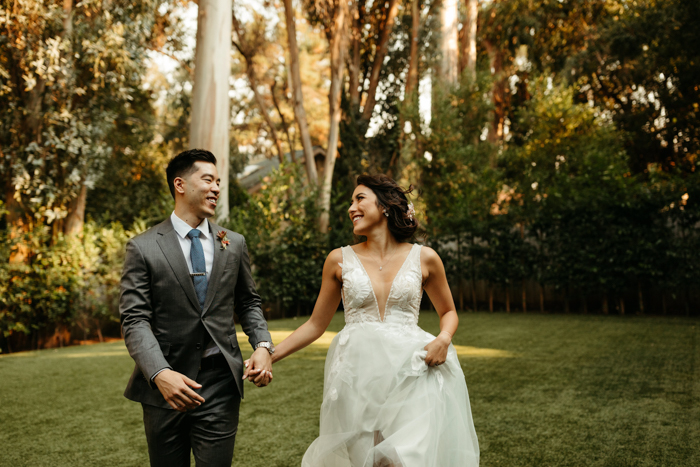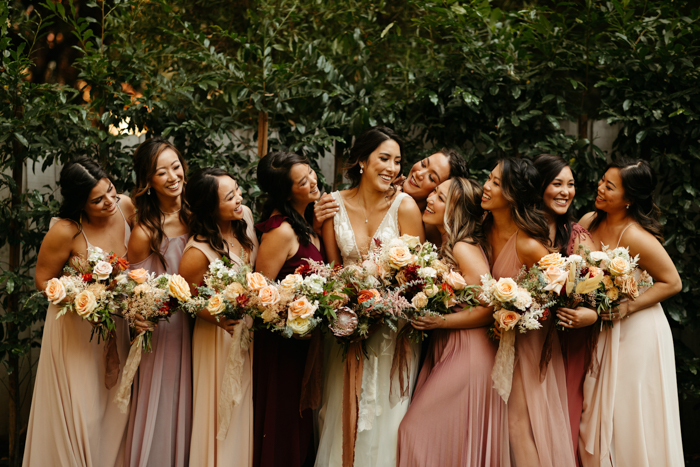 Maroon is one of my (Jareena's) favorite colors. I wanted a gradient from Maroon to dusty pink, but I wanted to give my bridesmaids flexibility. I know how hard it can be to find the perfect dress, so I didn't mind what color and style of dresses they chose. I just wanted them to be happy and find something that at least blended well. I told them to choose and coordinate amongst themselves.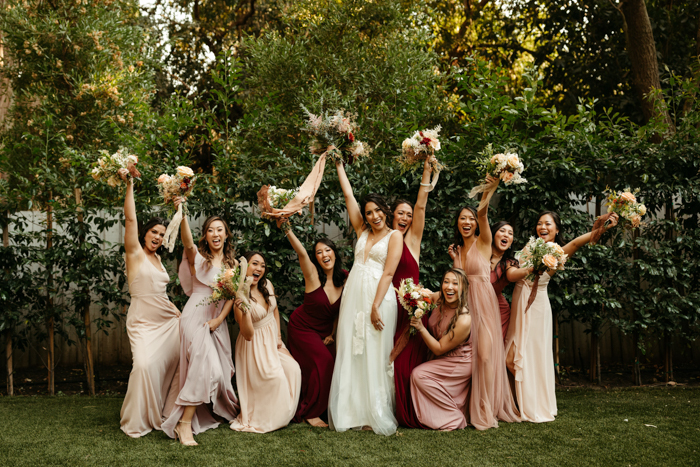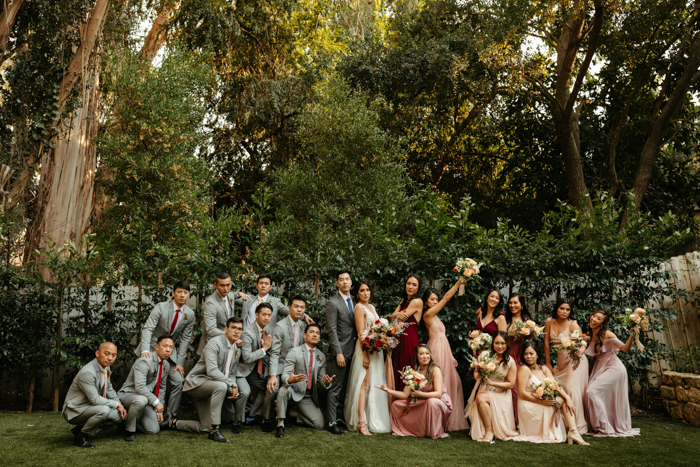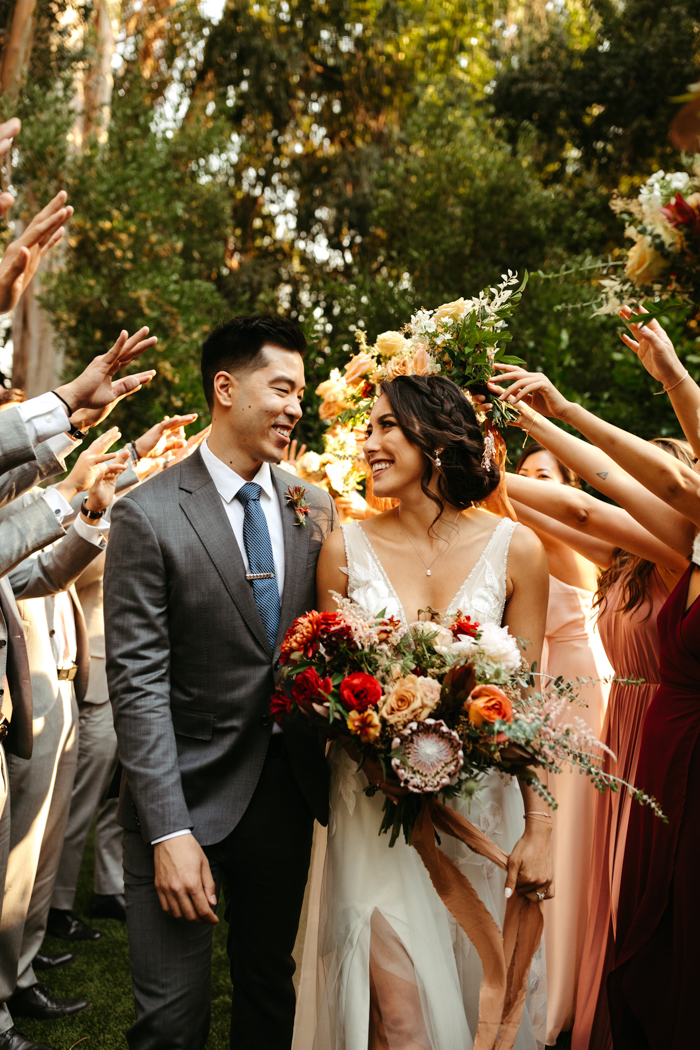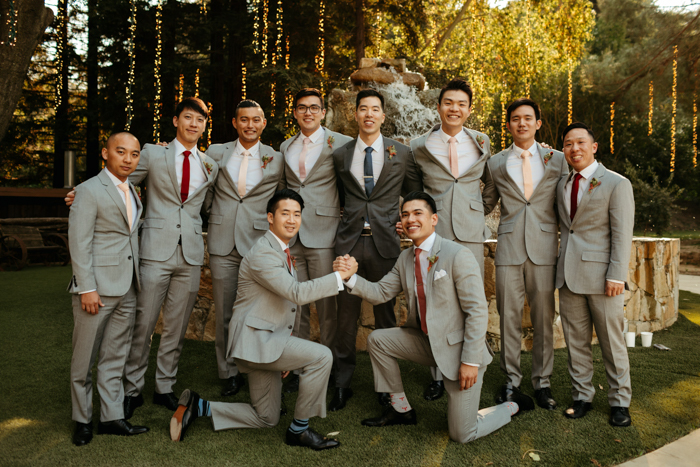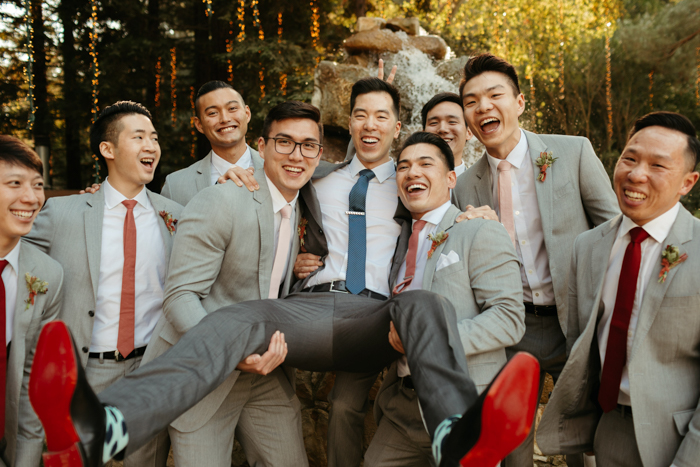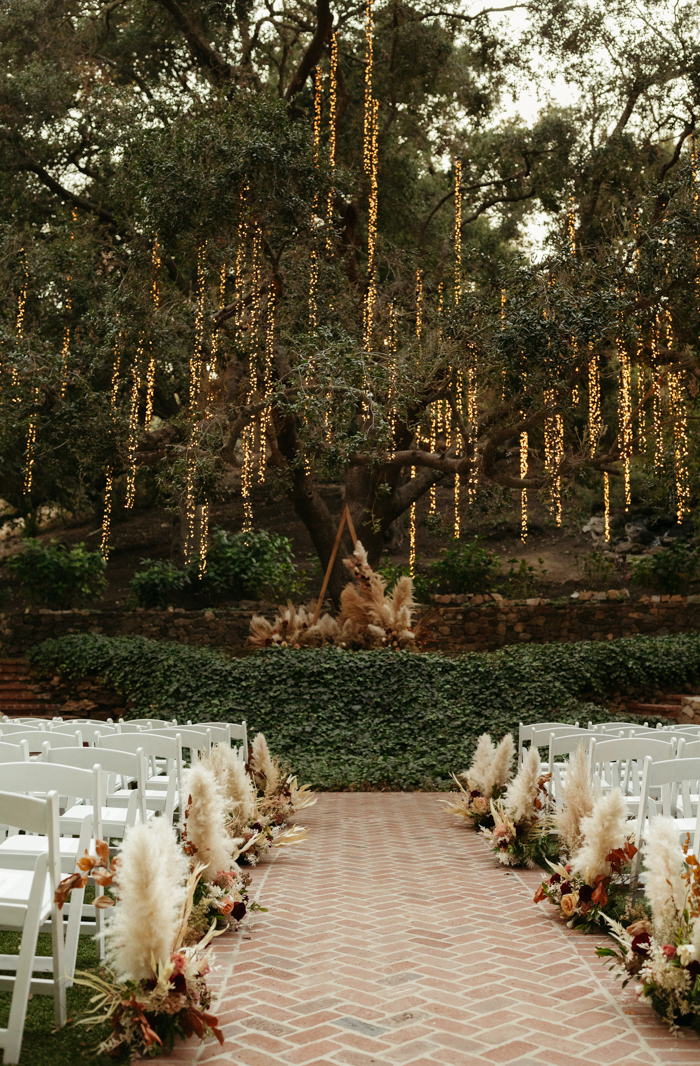 We were captivated by the venue from the moment we stepped foot on its property. It was like walking into an enchanted forest. We wanted our guests to experience the same magical feeling we experience every day in our relationship and we knew the trees with the hanging lights and the steady breeze would encapsulate that. To fit this notion, we went with a mix of whimsical and boho. We wanted to accentuate and play up the style by adding more natural elements–greenery and wood–while staying unique and adding touches that had 'us' written all over it.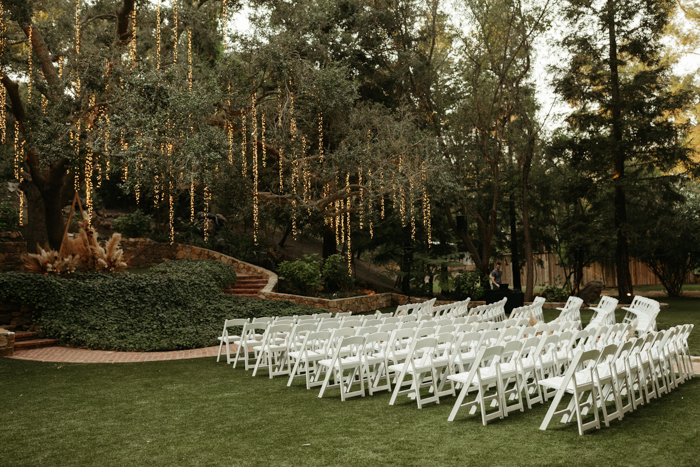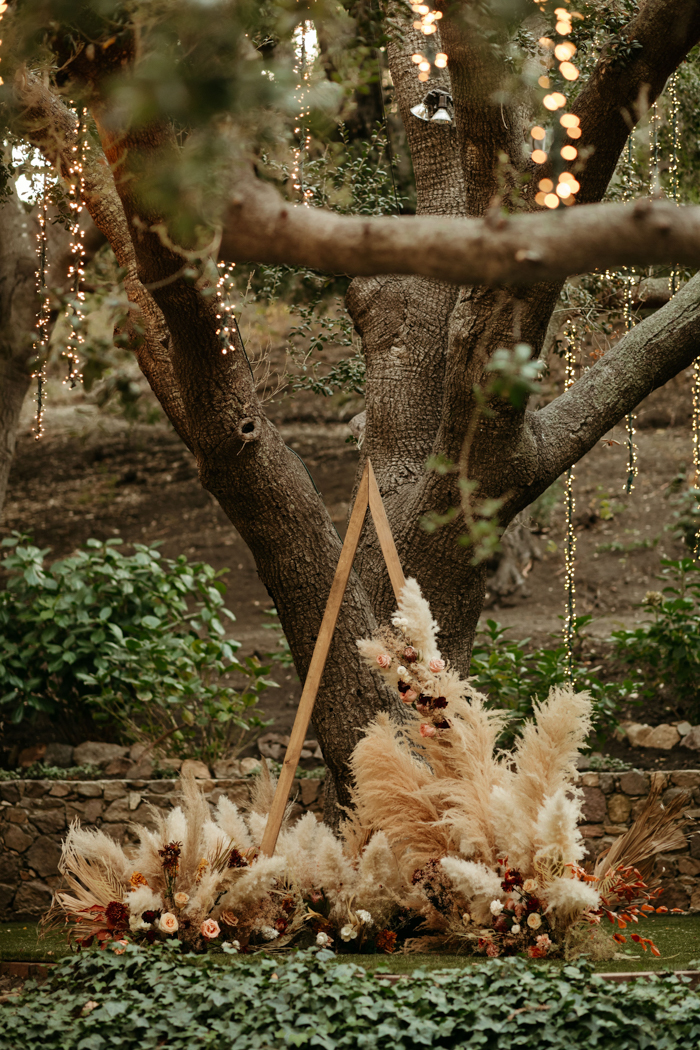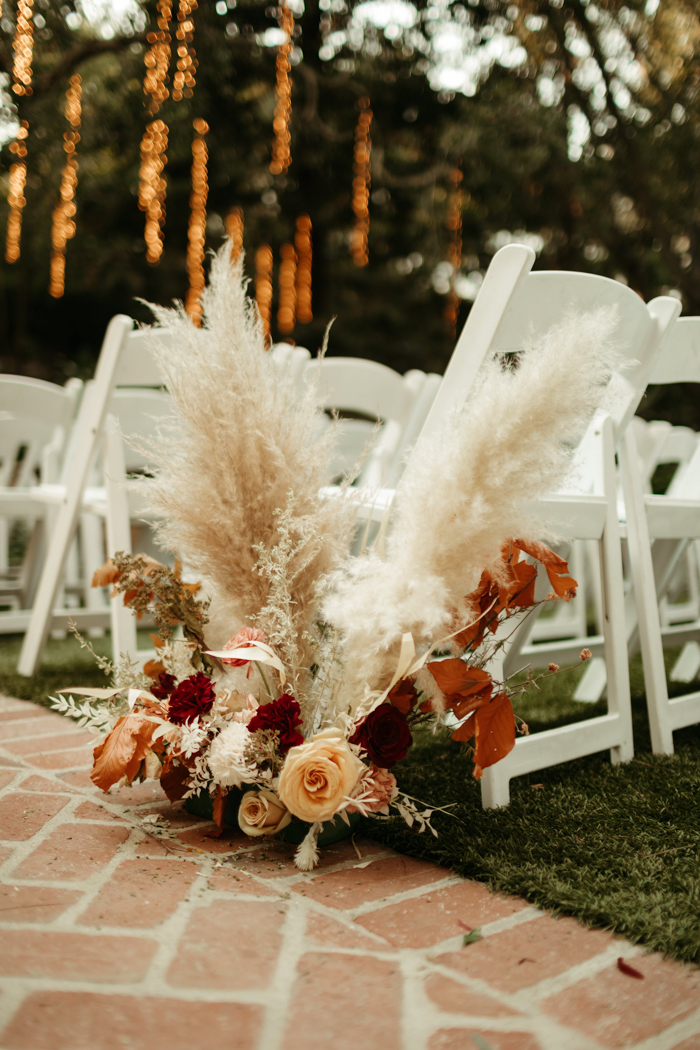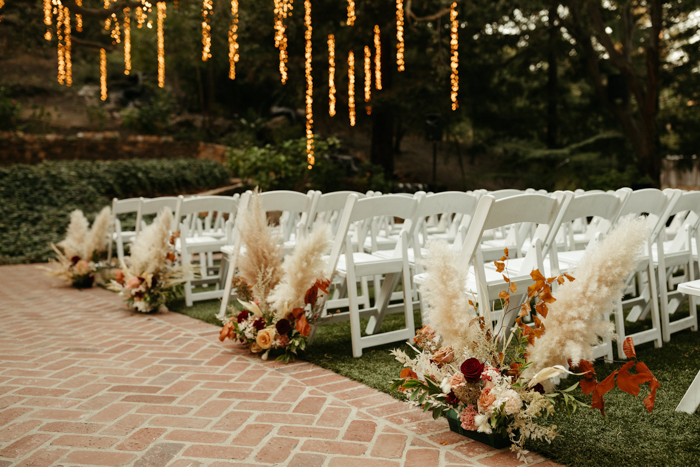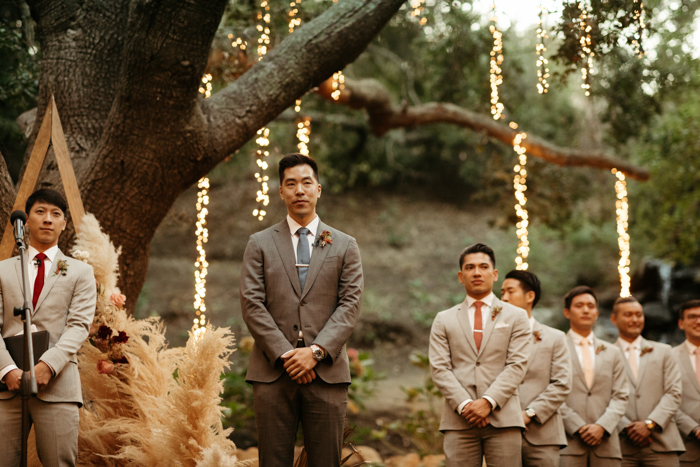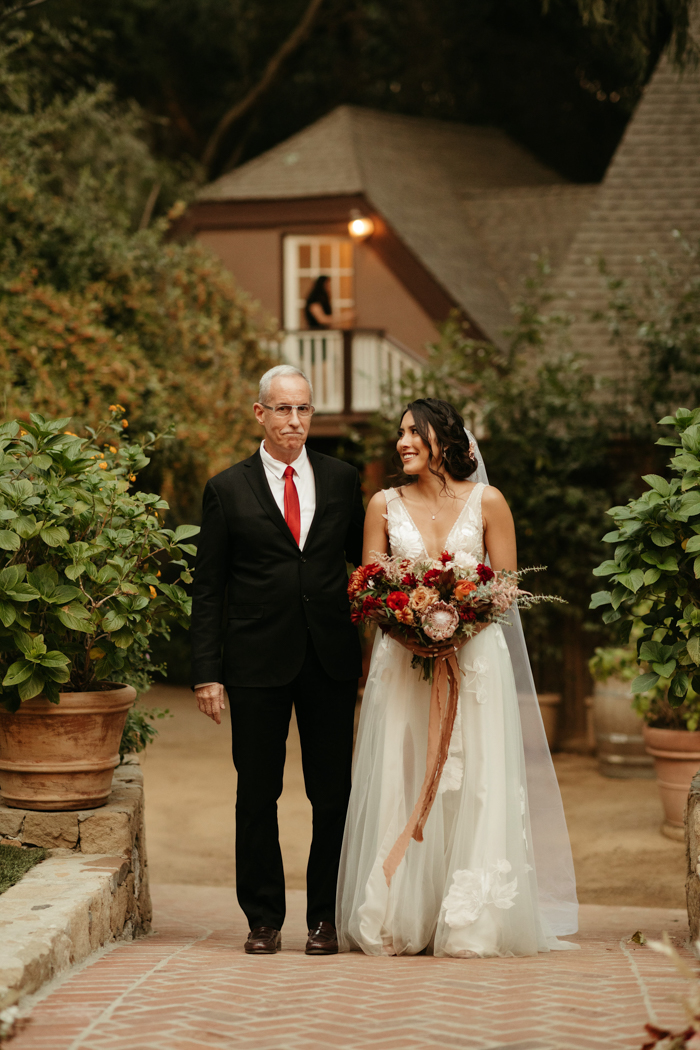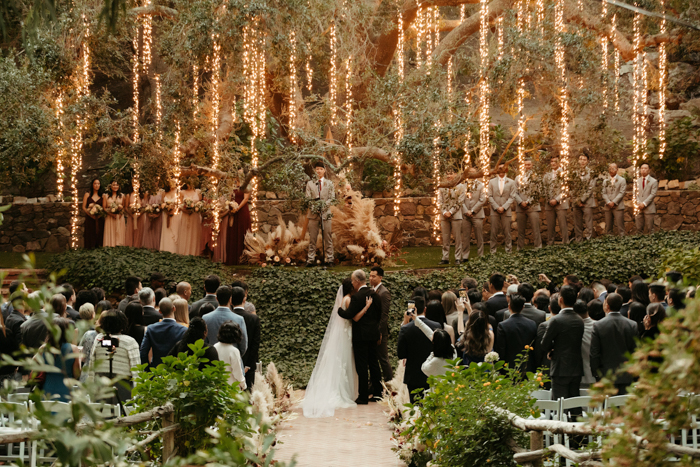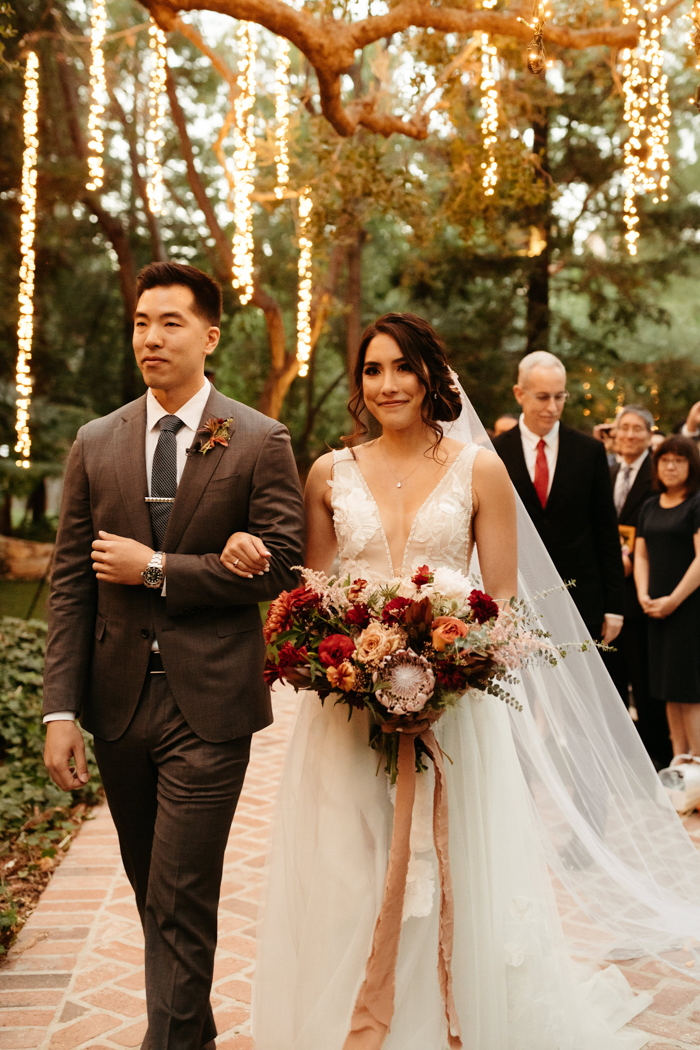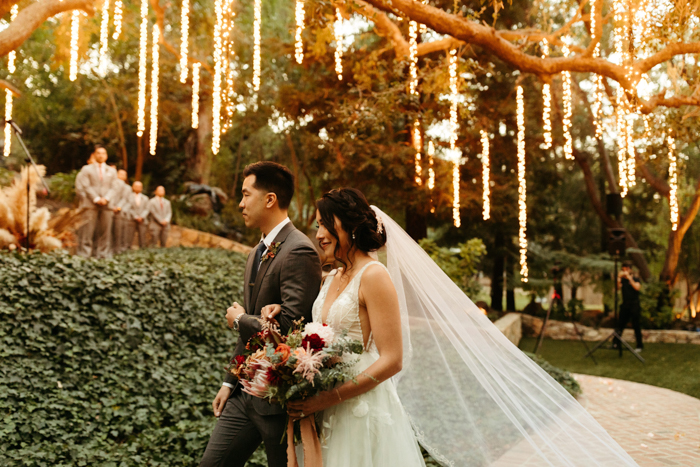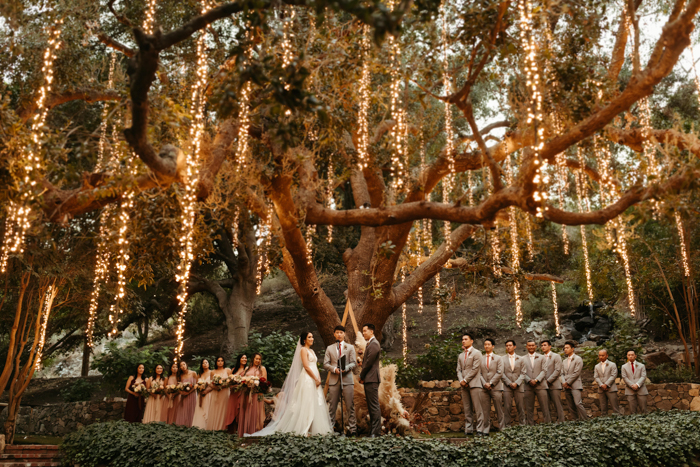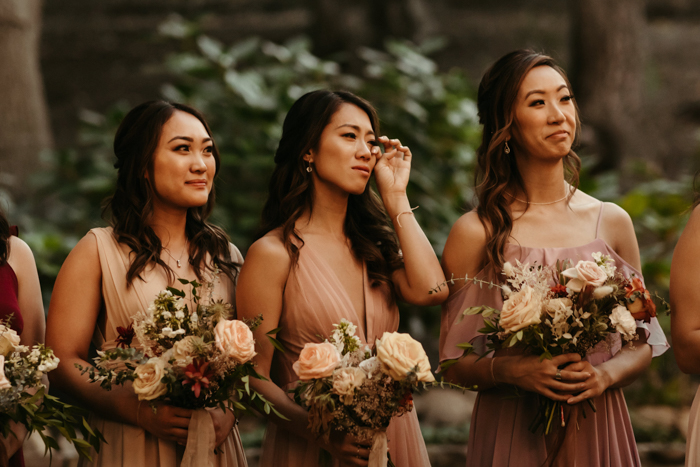 We planned our wedding fairly quickly given our circumstance, my mother-in-law was ill. She passed a month before our wedding and it was heartbreaking and traumatizing. We had sped up everything so she could make it to our wedding. We were worried this might happen, the chances were high as we saw her start to grow more ill. Chris and I had very open dialogue about what we'd do if it did happen, and I think it's important to talk about these things. We entertained the thought of potentially canceling the wedding, but ultimately made the decision that being surrounded by family and loved ones during our hardest time is good for us. We felt so supported and loved throughout the wedding and it was even more special knowing she was there watching us. Hardships like these and how you work through it makes you stronger as a couple.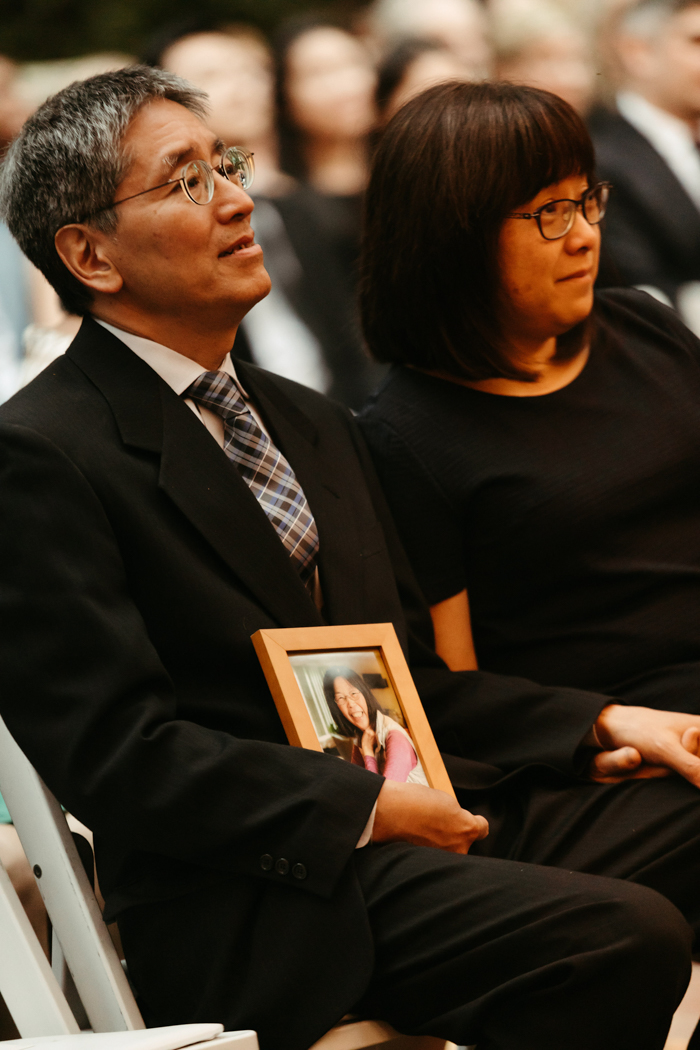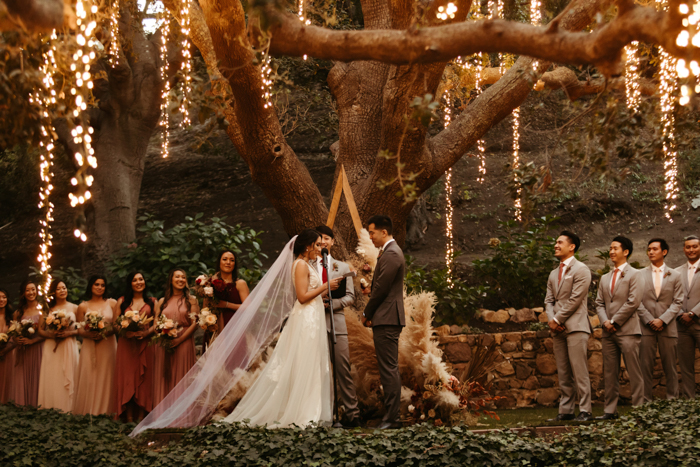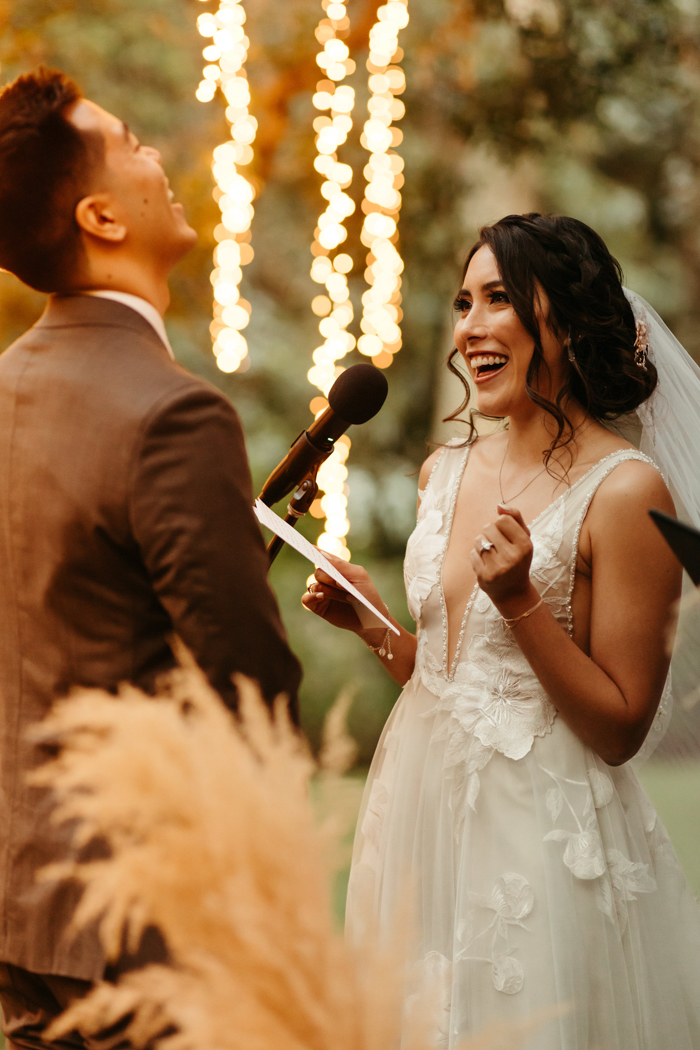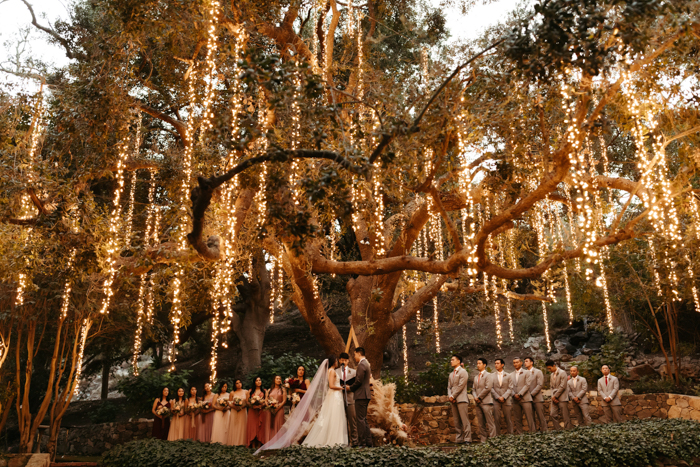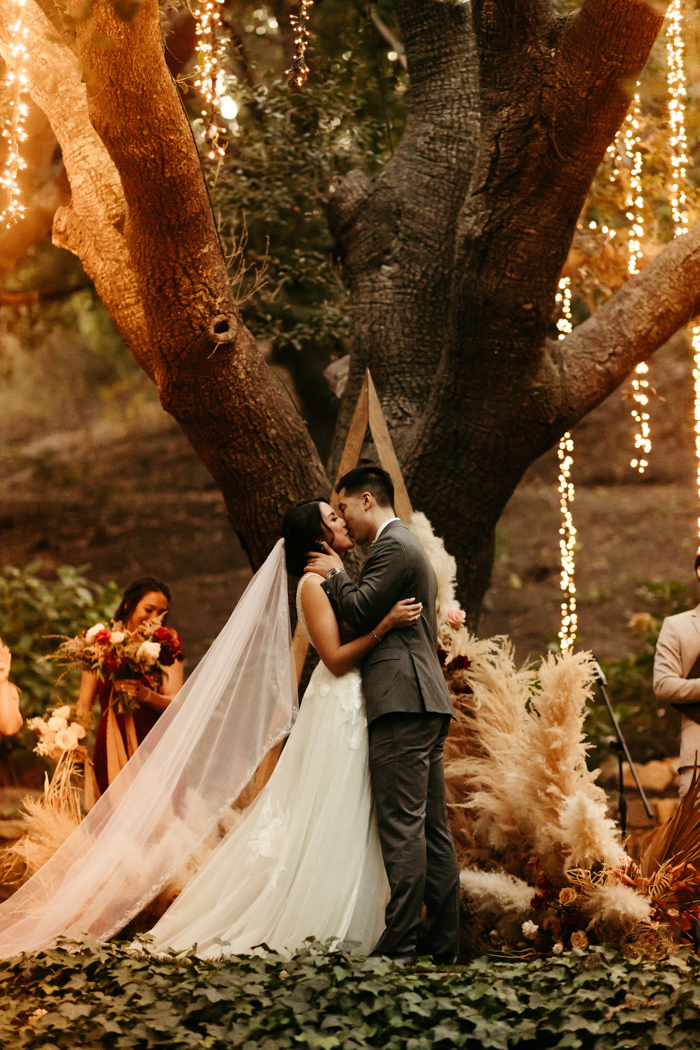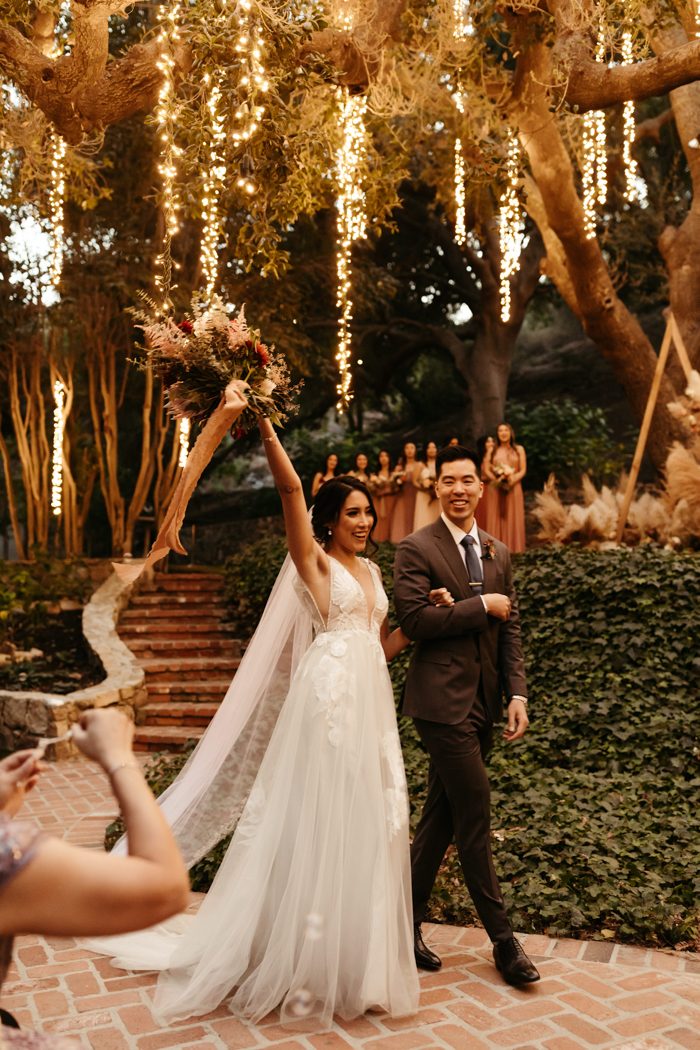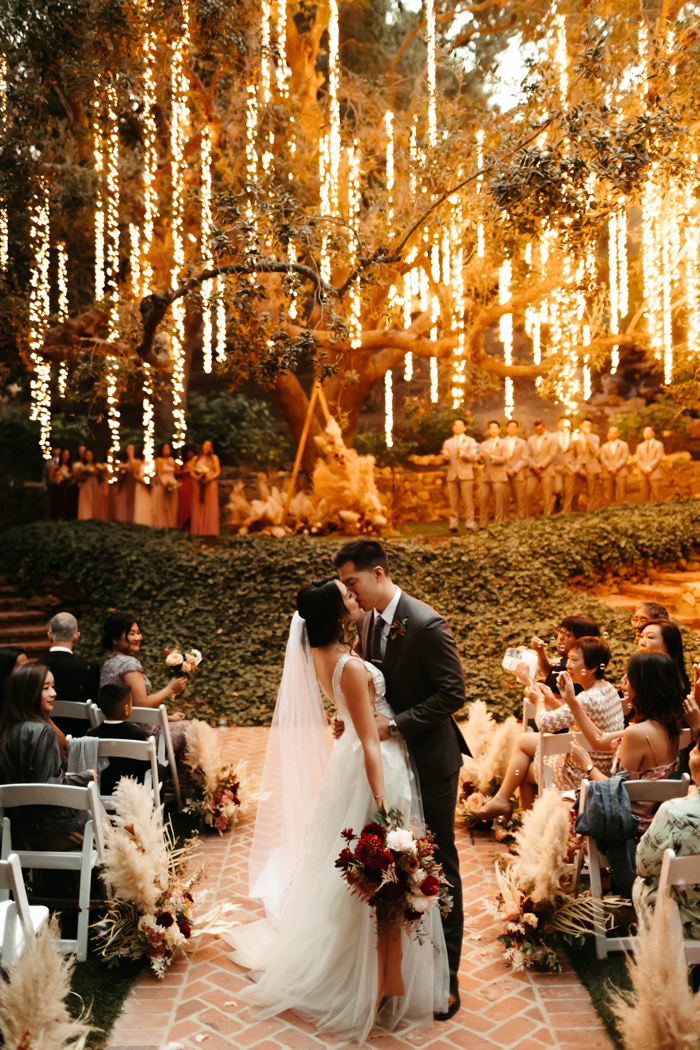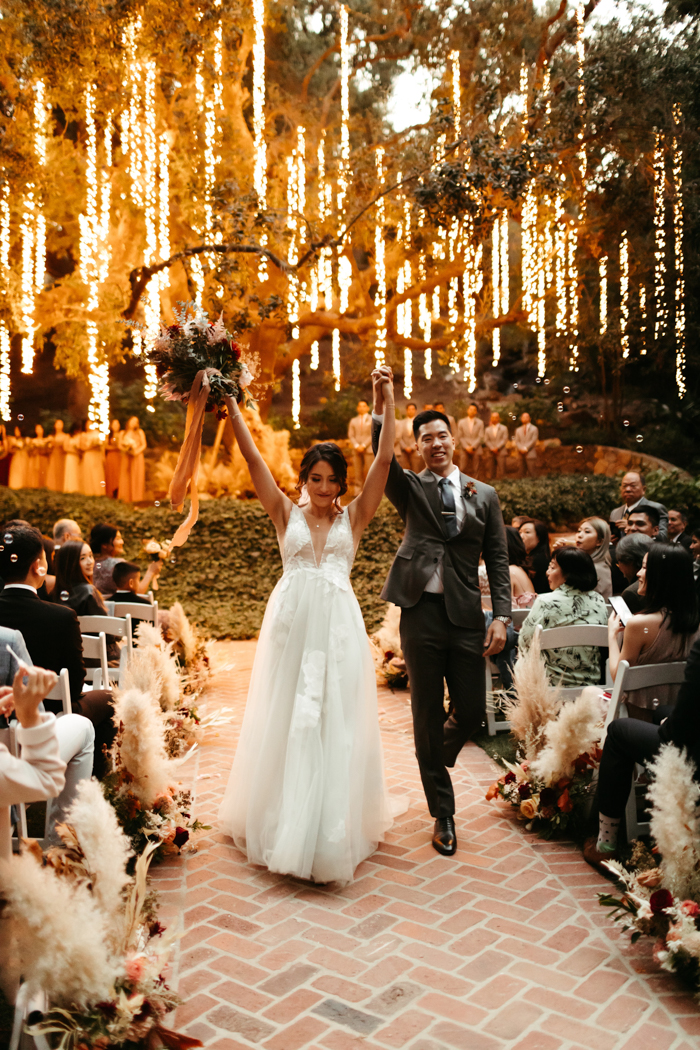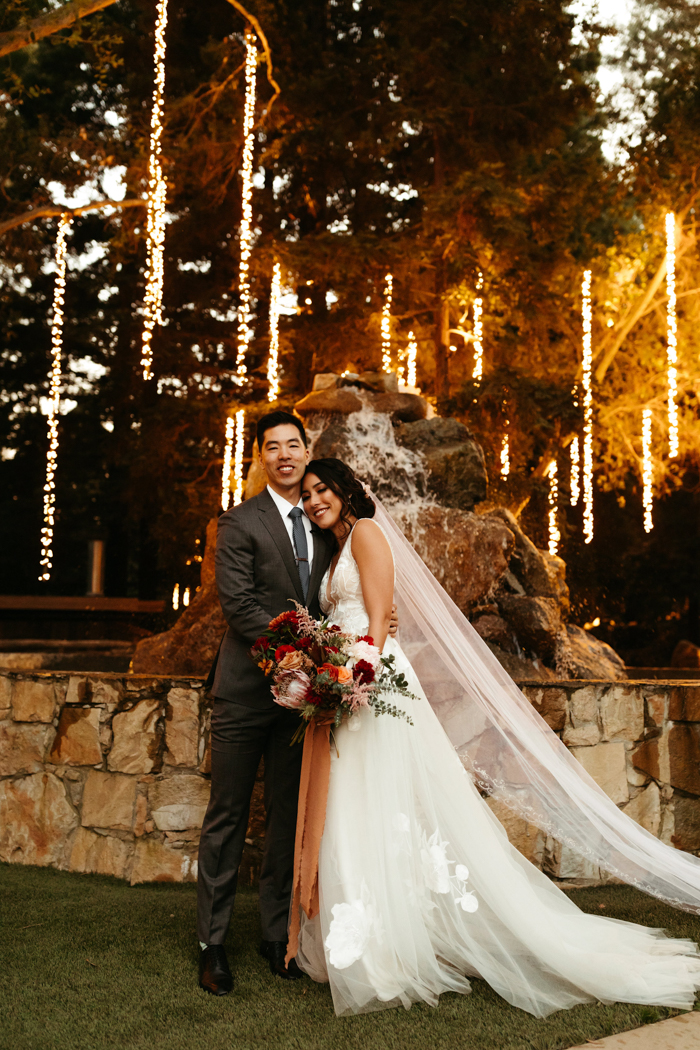 My photographer (Lauren Mihae) was easily a highlight of the wedding day. She was so fun and easy to work with. From the beginning, it felt easy. It was like a long lost friend, coming to help with the wedding and making us feel comfortable, yet on top of the world. She made us laugh, she encouraged us and made us feel at ease. It was great working with her and I only wish I had more reasons to work with her.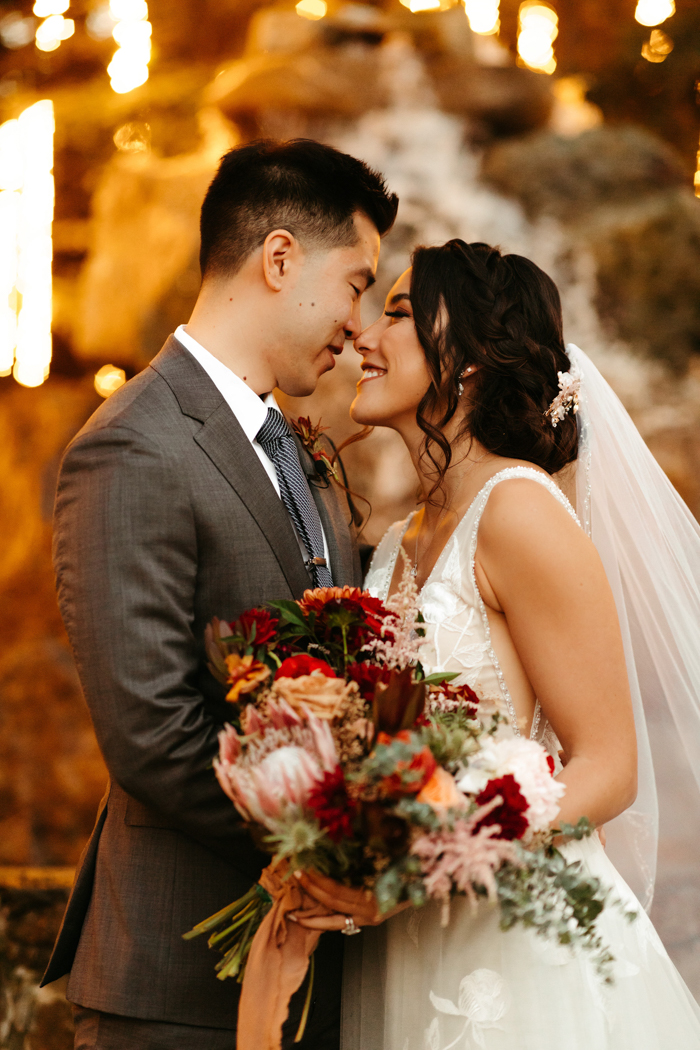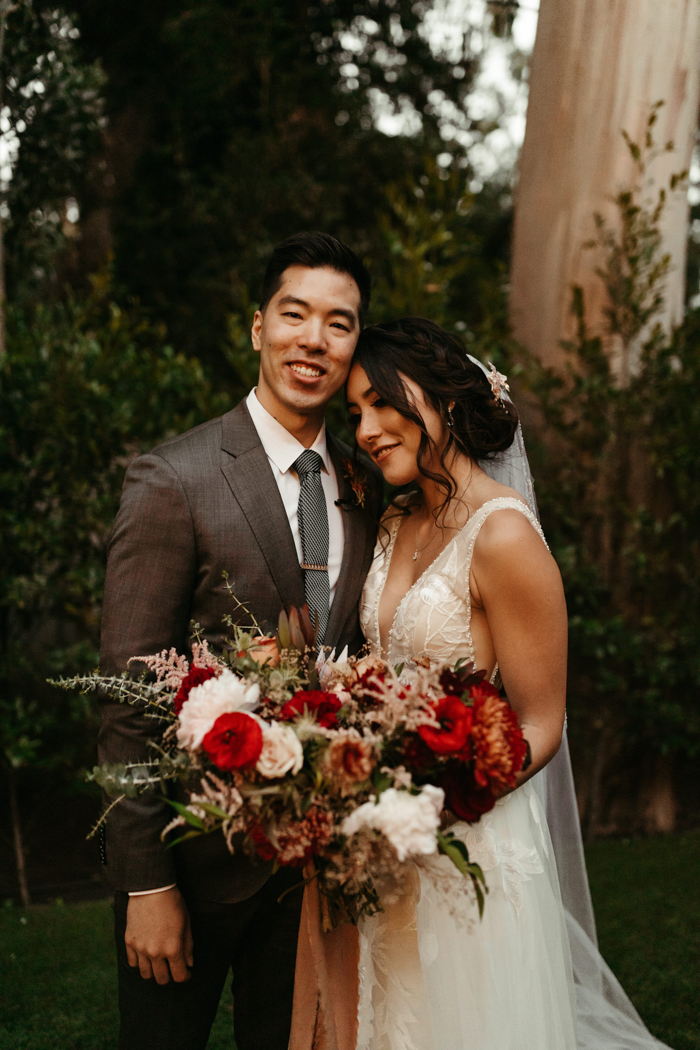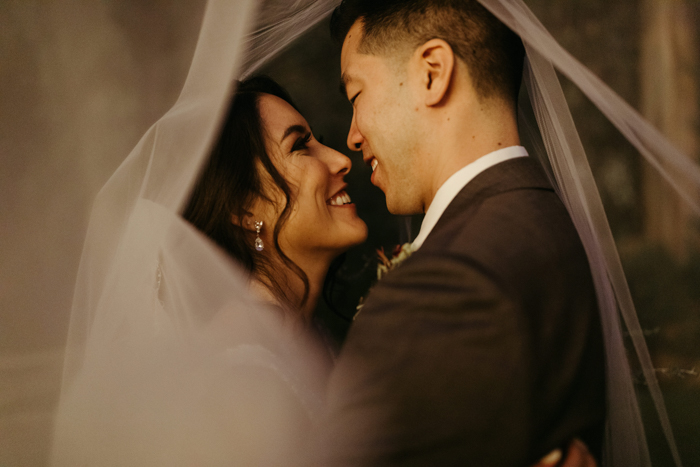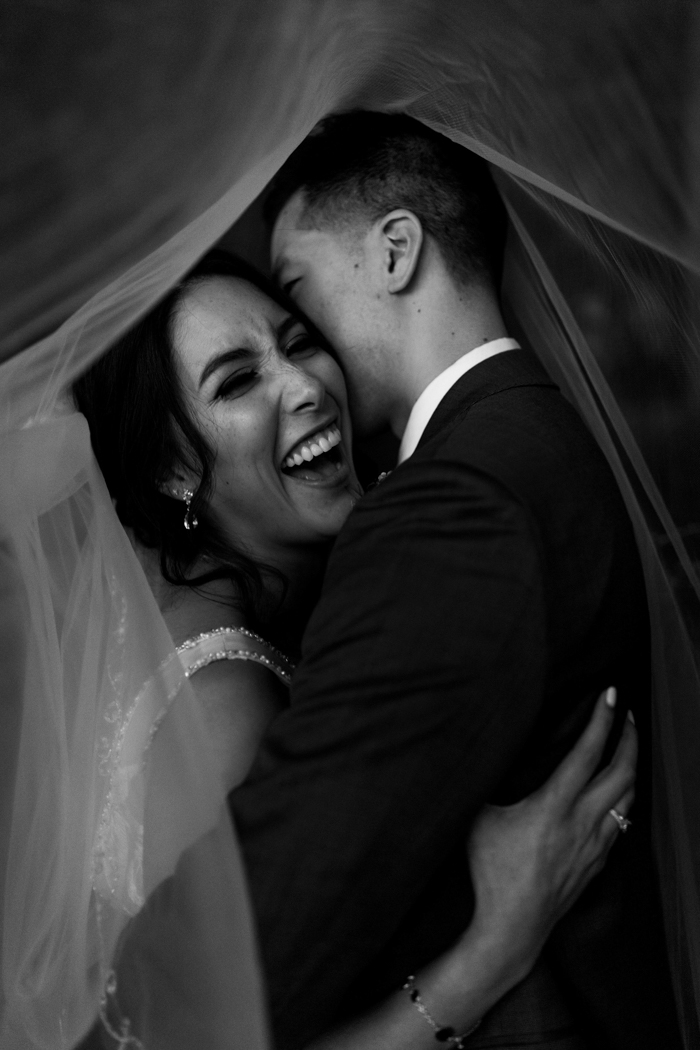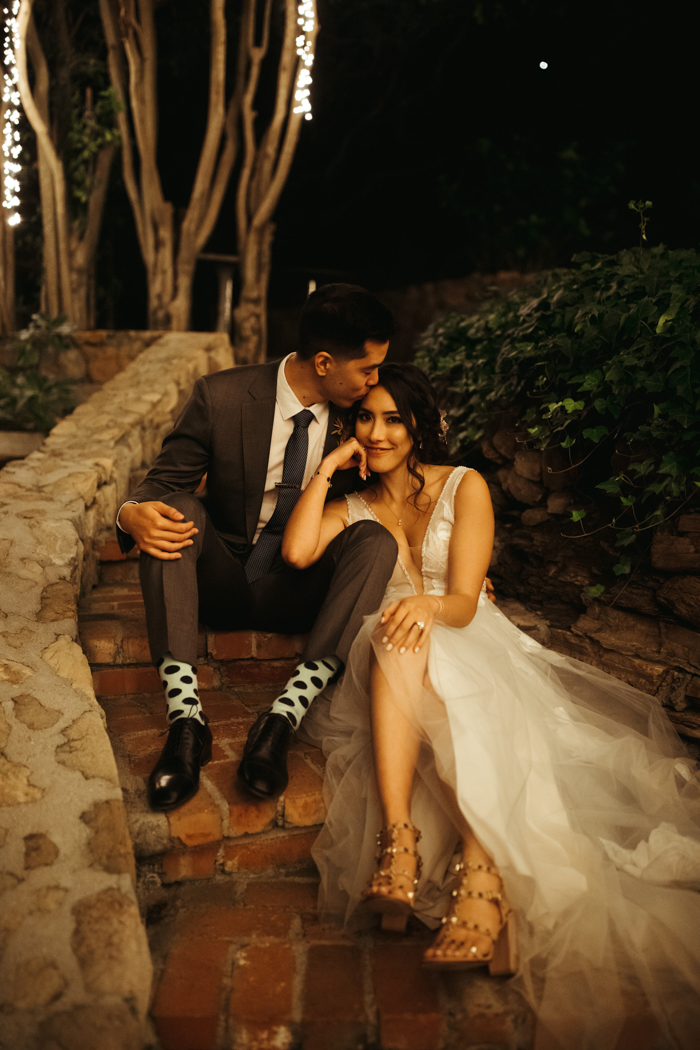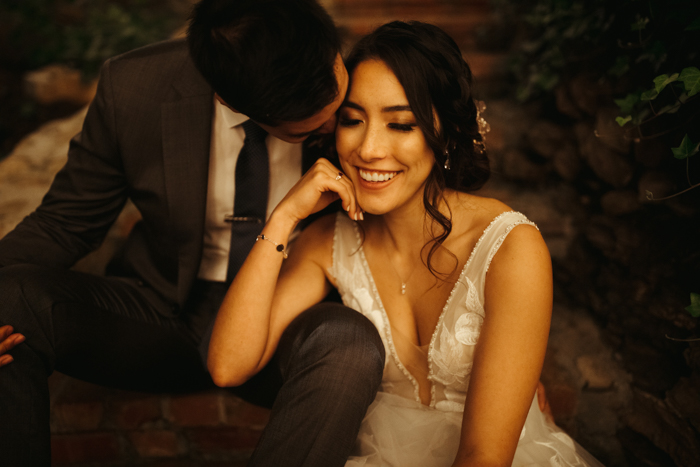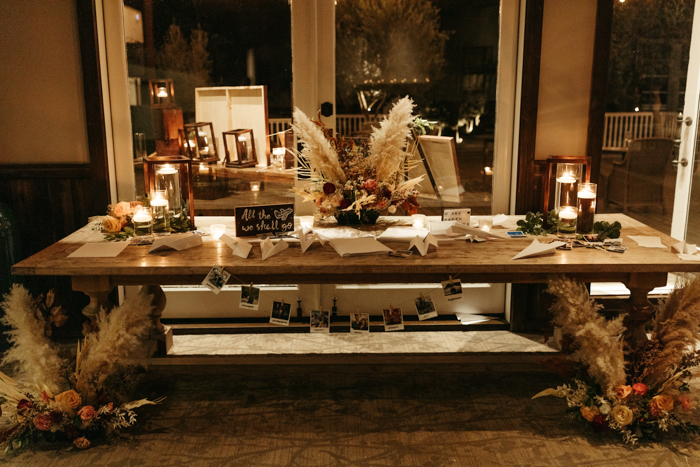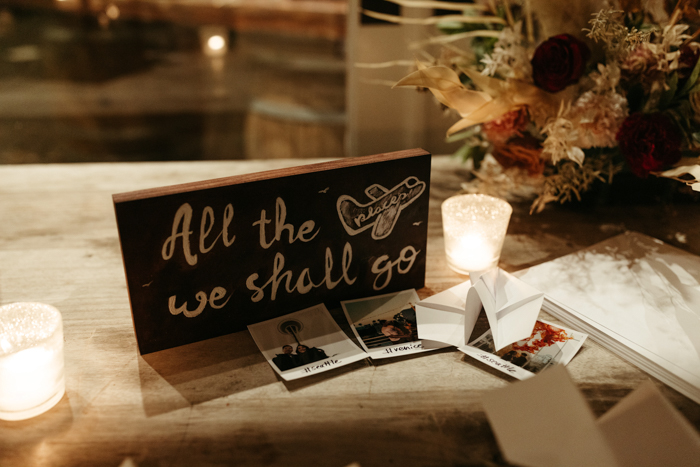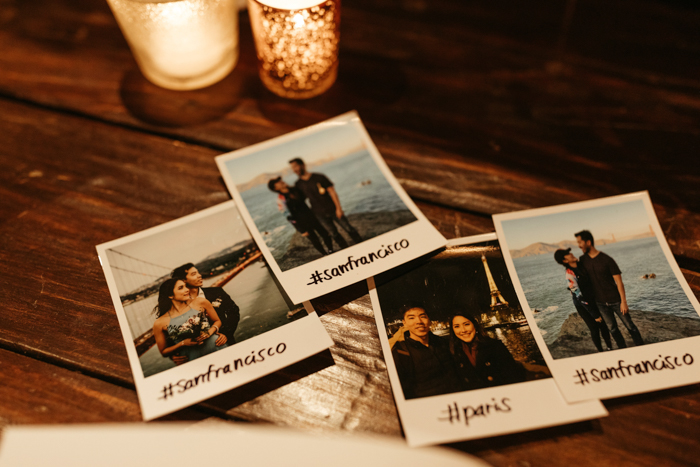 We had a boba bar from my favorite tea shop with all of my favorite drinks and a caricature photo of us on the boba cups. We used Polaroid photos of us in locations we've been as indicators of where to sit, alongside custom marble coasters, which were placed at each individual seat. We had a paper airplane making station for suggestions on where we should travel to and these were used as send offs in place of sparklers or balloons.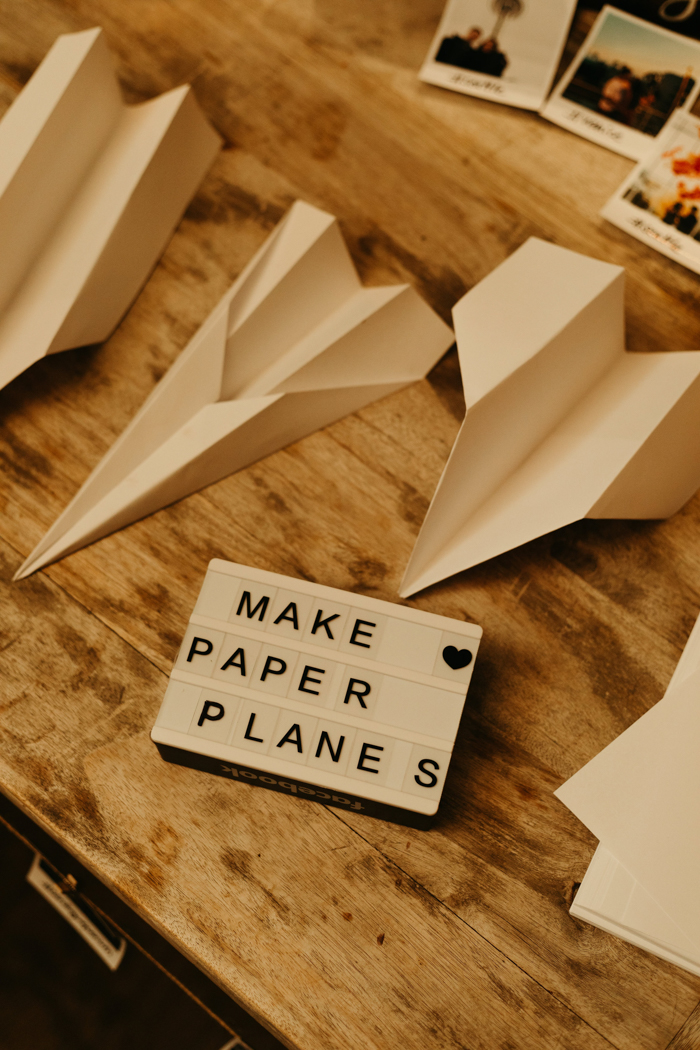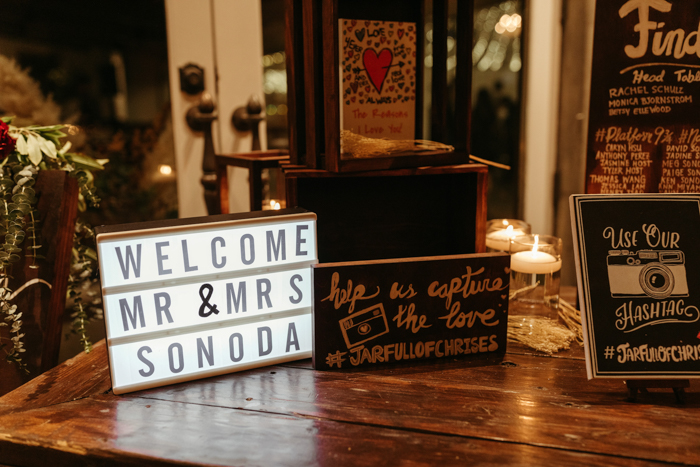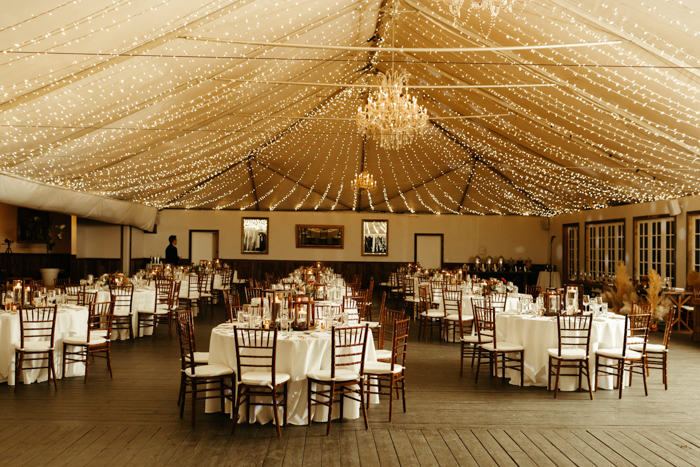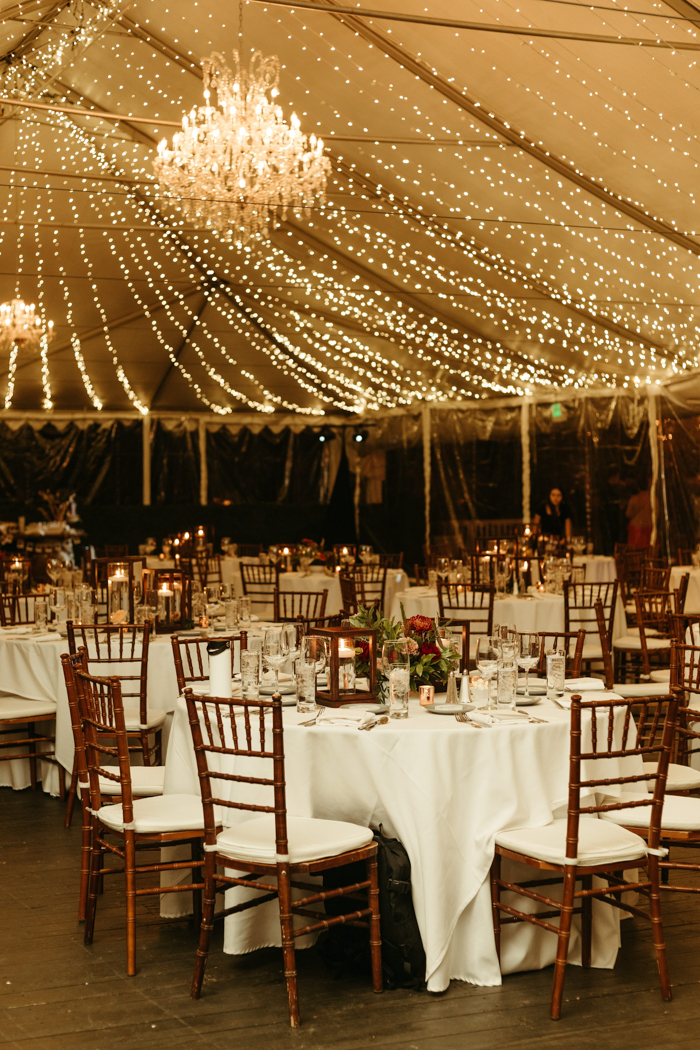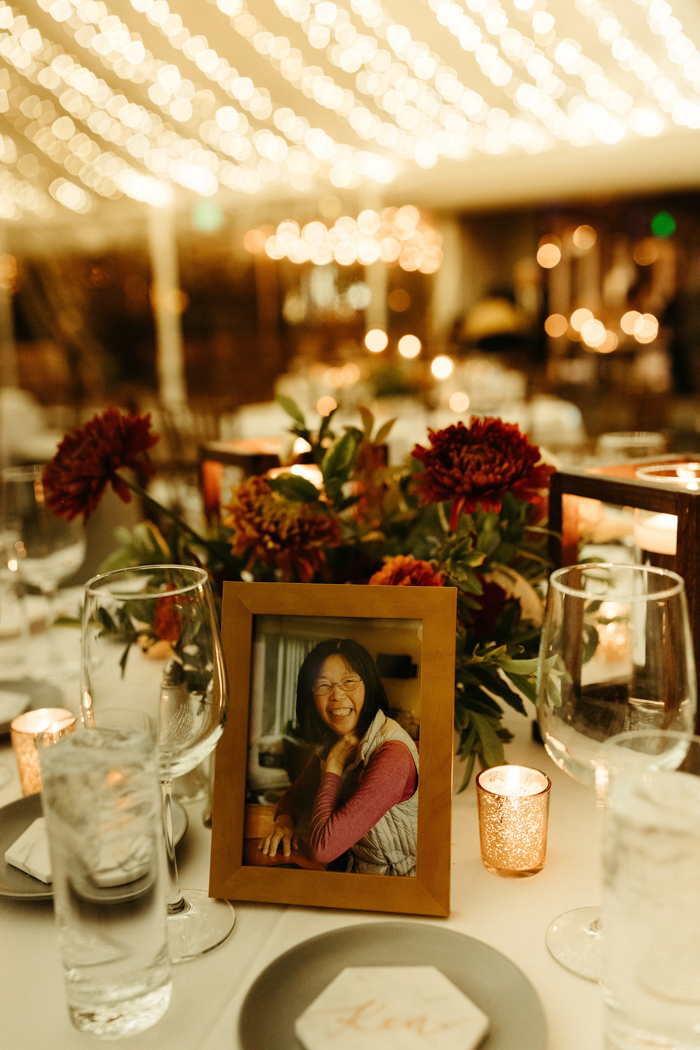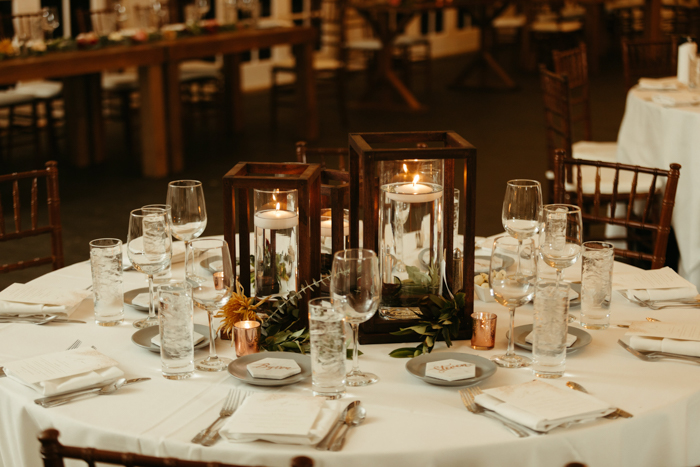 We customized marble coasters with people's names. We wanted a practical gift that people would like and use. It was a huge success.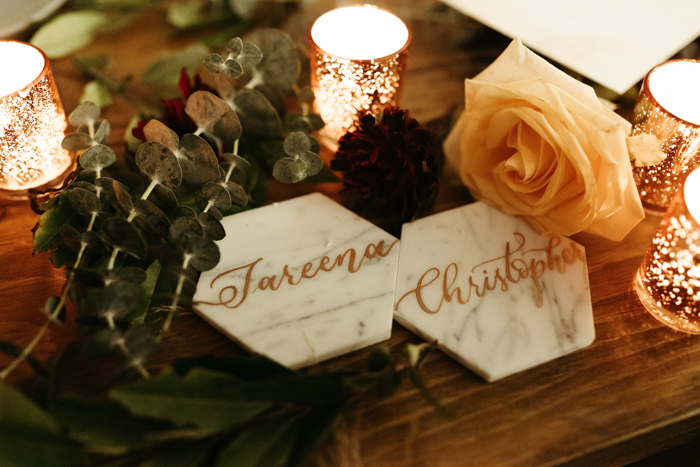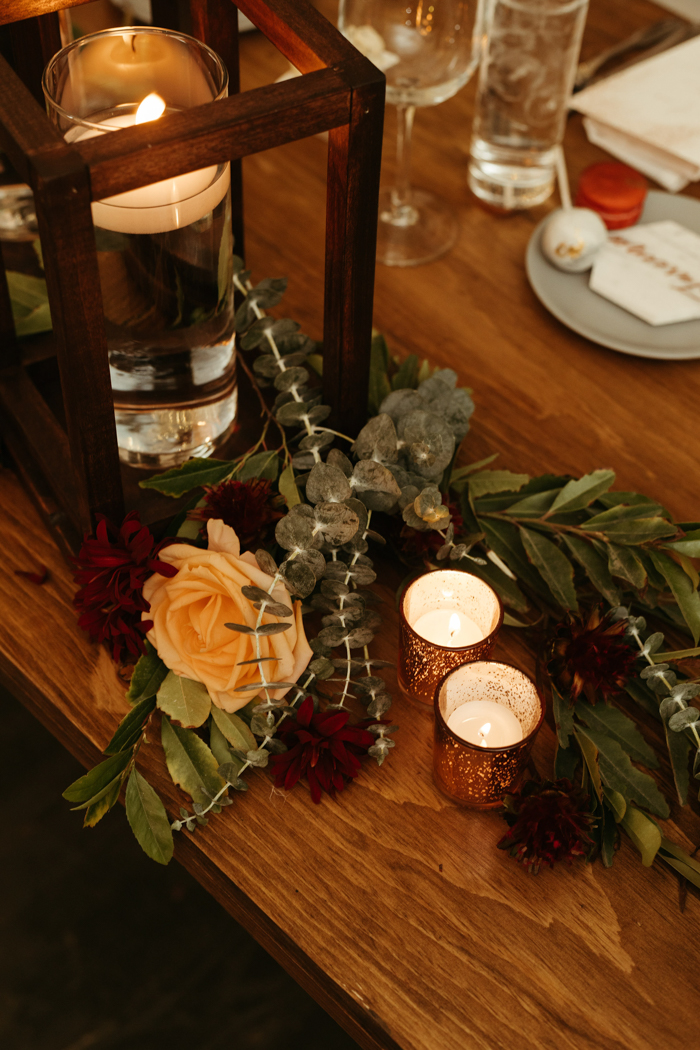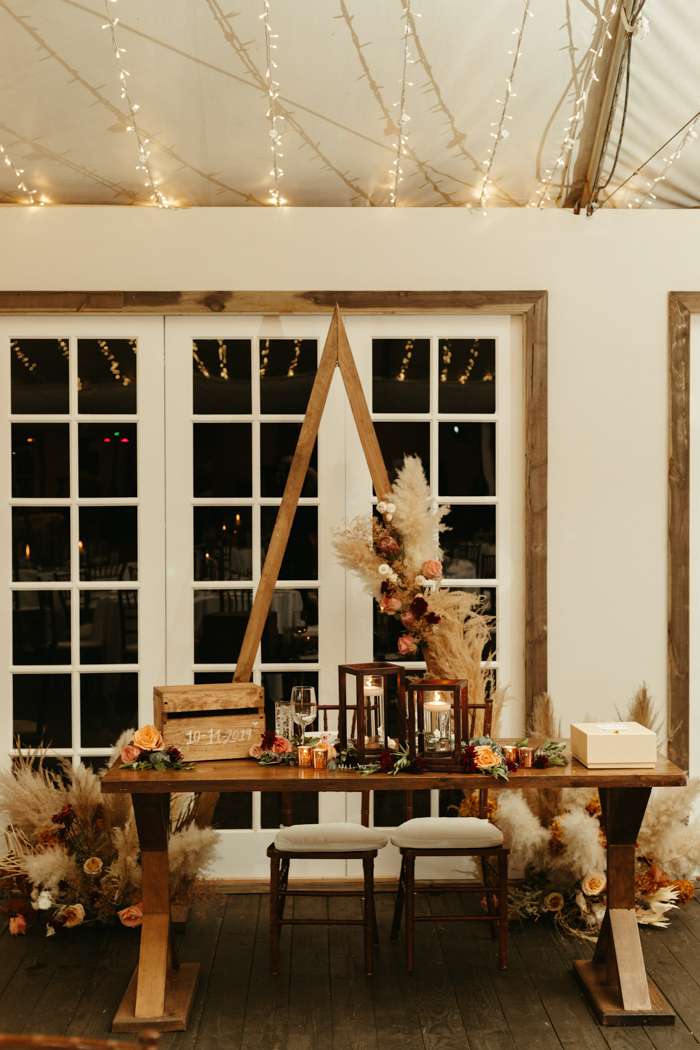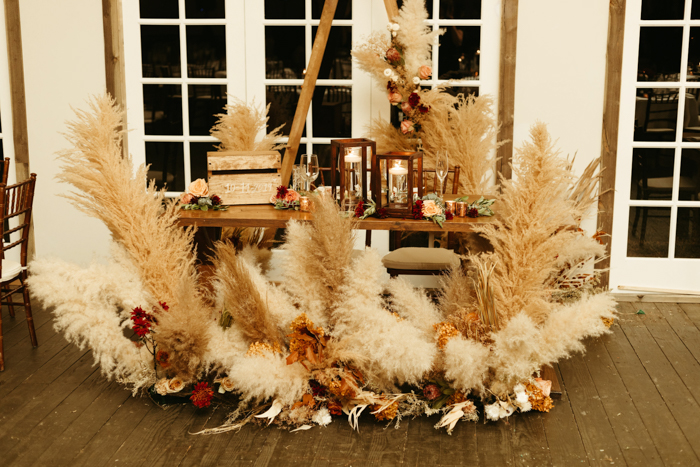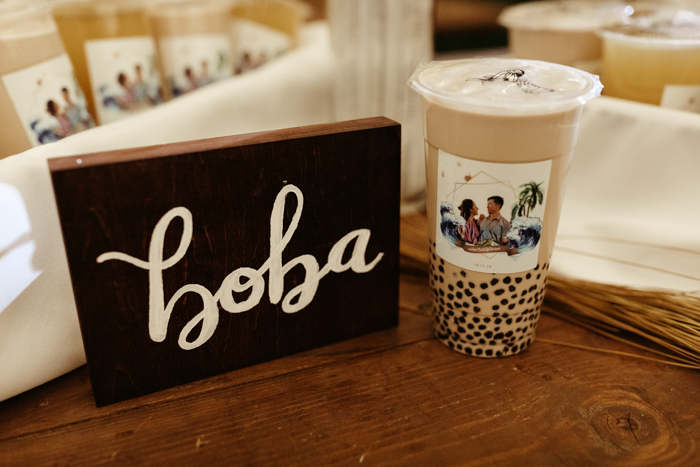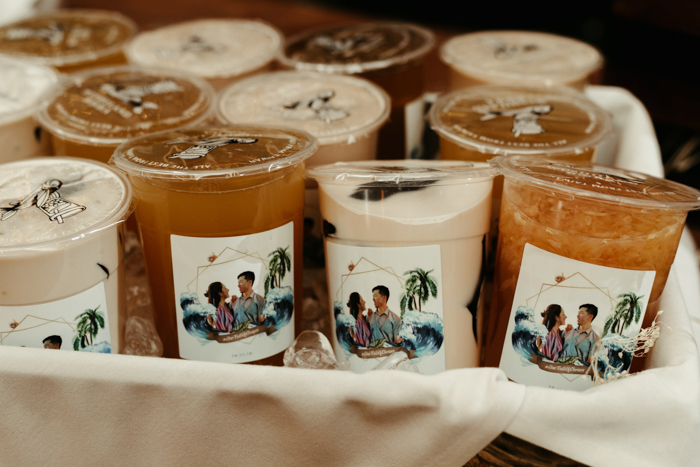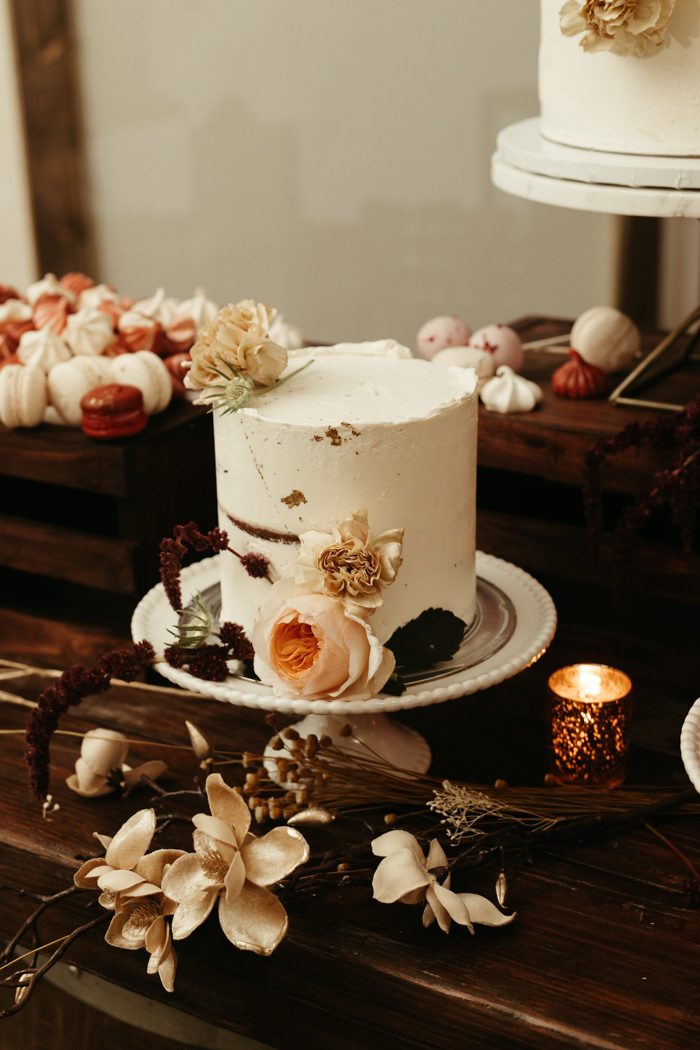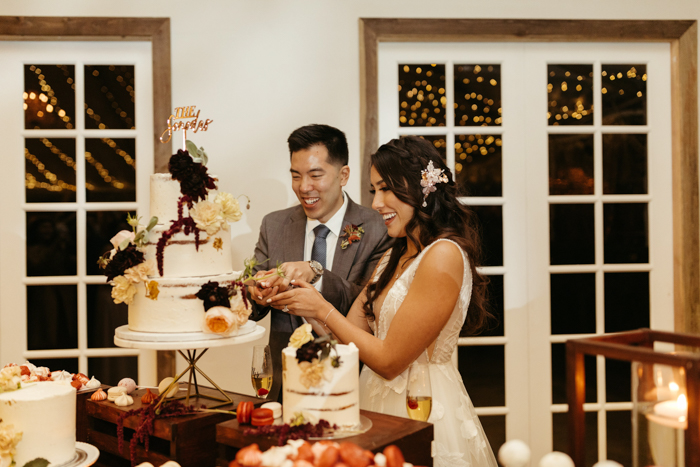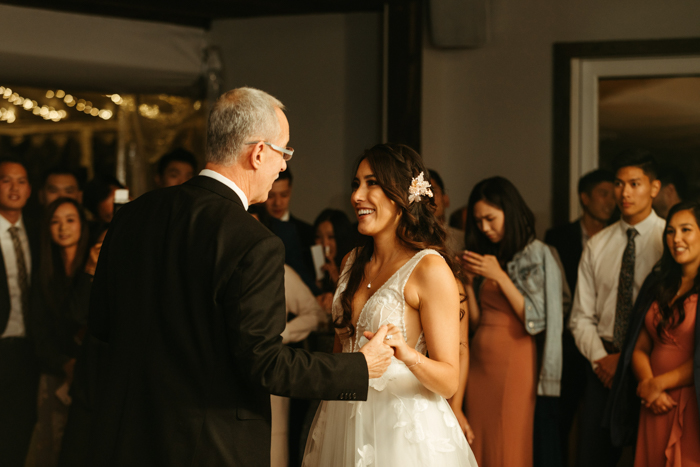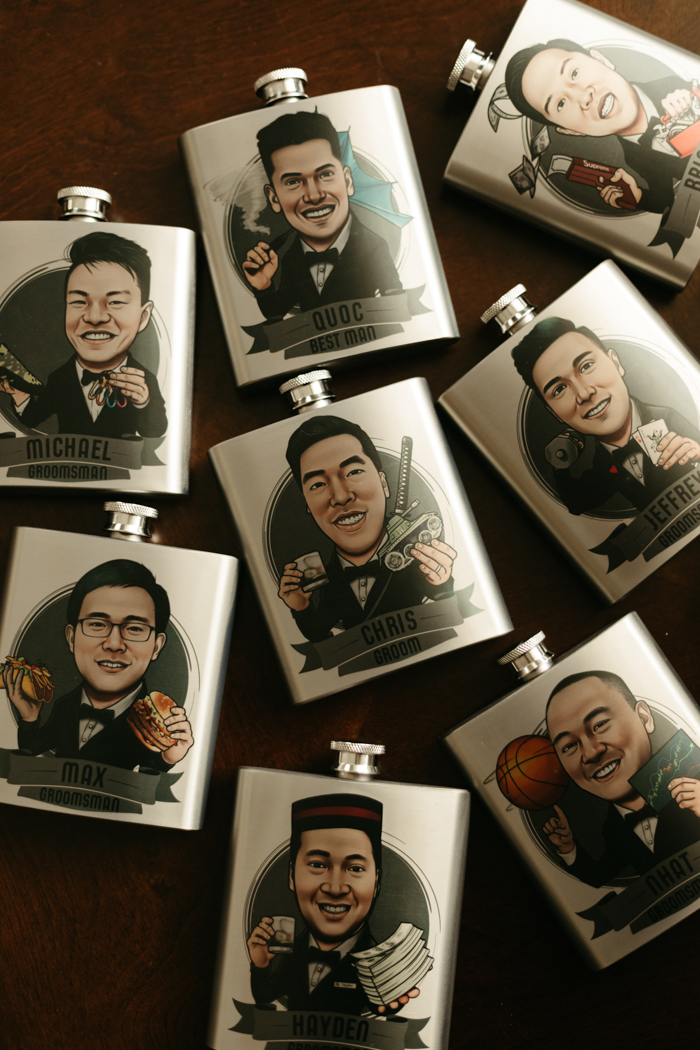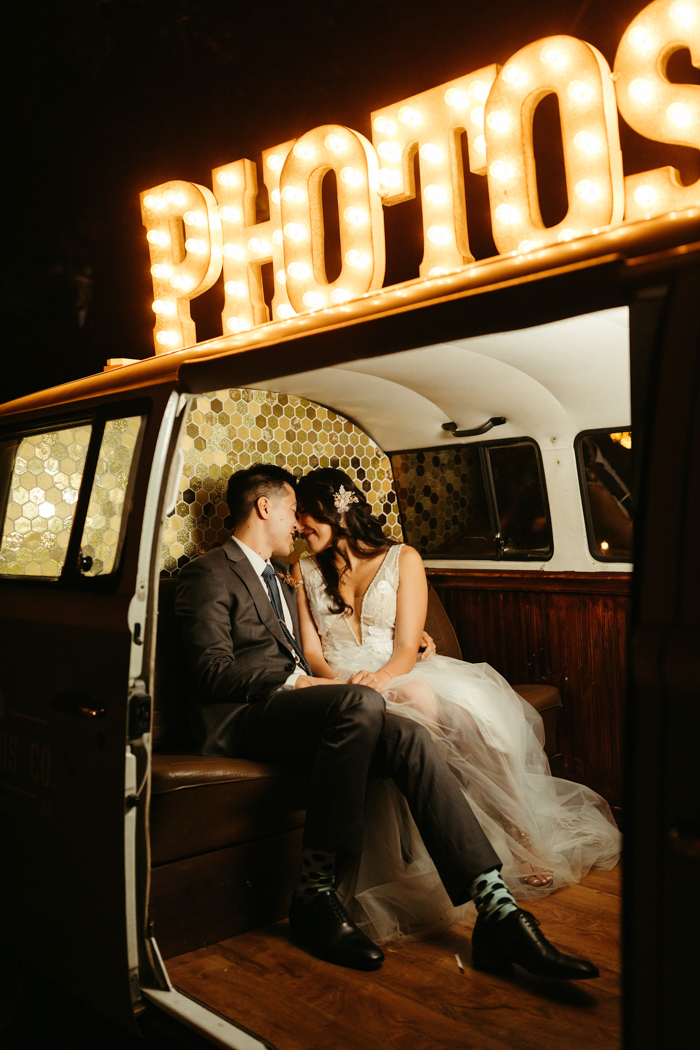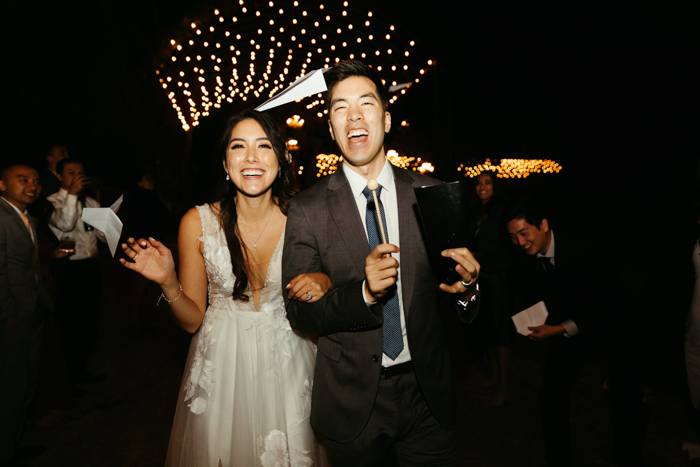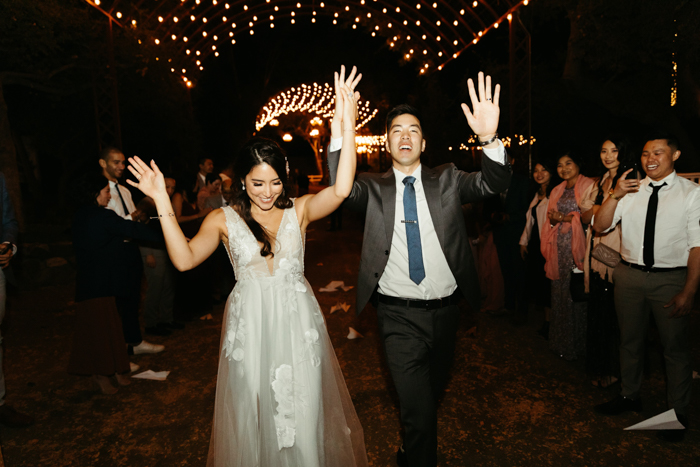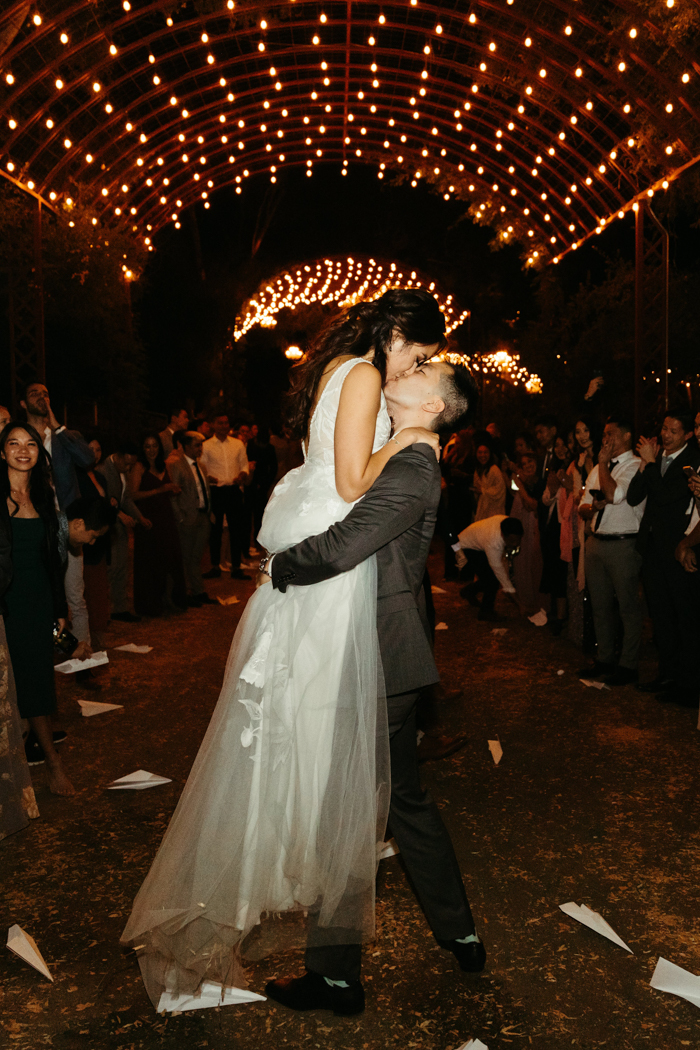 Congratulations, Jareena and Christopher, and many thanks for sharing your Calamigos Ranch wedding with Junebug! If you're swooning over these vibes, you've got to see this whimsical boho Oregon wedding at Horning's Hideout.