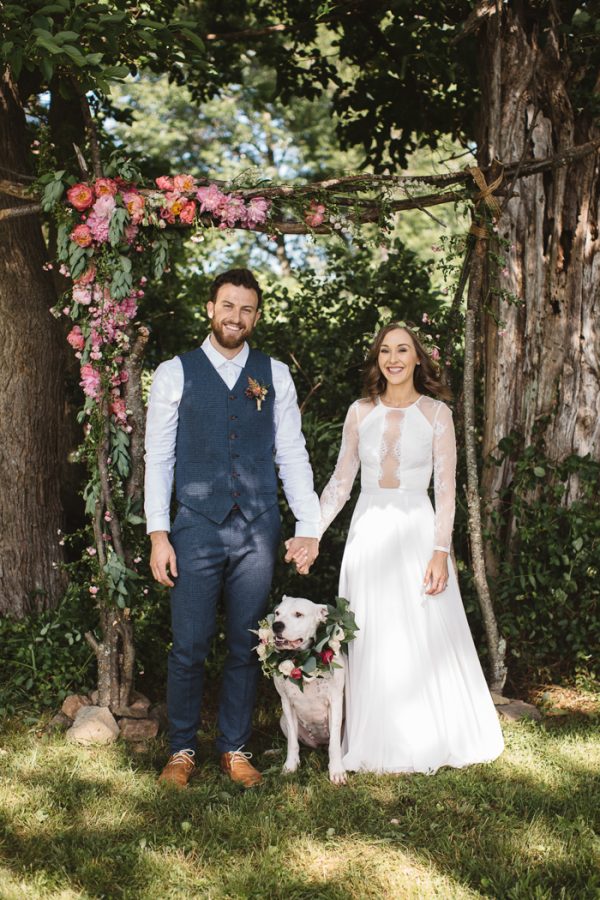 Kara and Brett value the quietness and intimacy of their love, so when they decided to get married, they knew that a private backyard elopement was the perfect call. The couple asked Nature Composed to design Kara's bouquet, their floral ceremony arch, and the sweetest flower collar for their dog in the most stunning shades of sage green and hot pink. We love how both Kara and Brett kept their styles effortlessly chic and wore wedding attire from ASOS! Photographer Justin Kunimoto captured every moment of Kara and Brett's home elopement beautifully, including their fabulous couple portraits in Virginia's countryside fields and forests.
The Couple:
Kara and Brett
The Wedding:
Private Residence, Middleburg, Virginia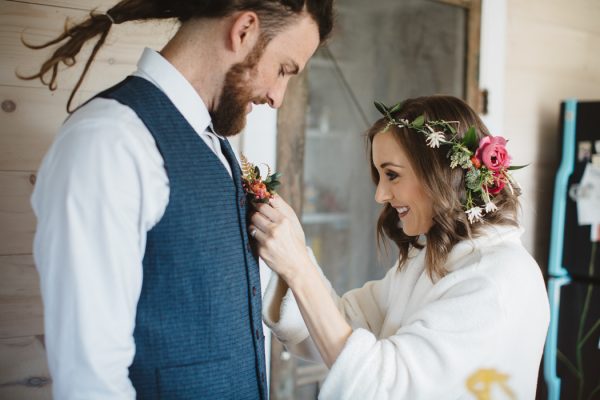 When planning our wedding, the most important thing to us, was that it be stress free and simple. We knew we wanted the moment to be intimate and really focus on the special love we have for one another.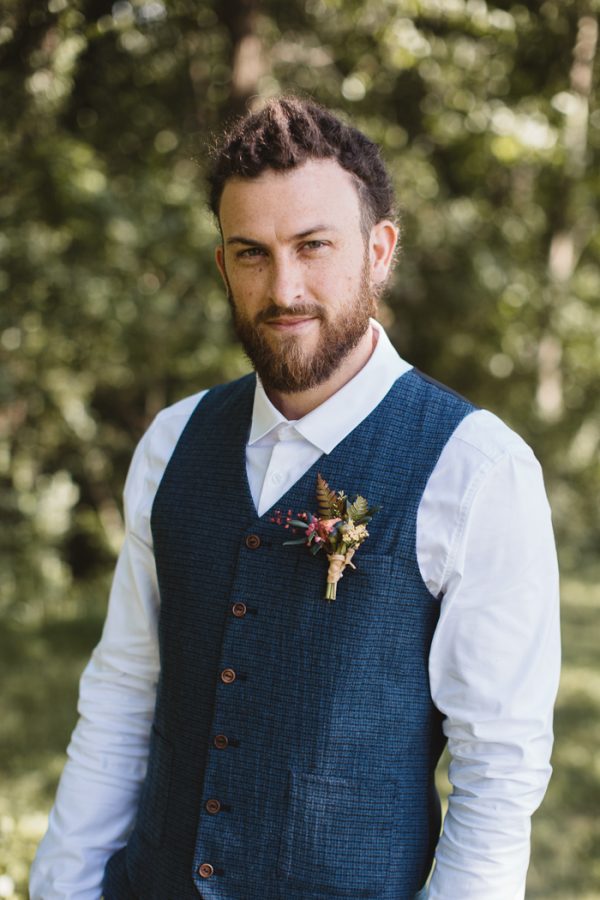 I wanted my look to match the landscape. Free spirited and simple. I ordered my dress from ASOS on a whim and couldn't believe how amazing it was when it was delivered. It fit to a "T"! I did my own hair and make up and had the florist make a beautiful flower crown.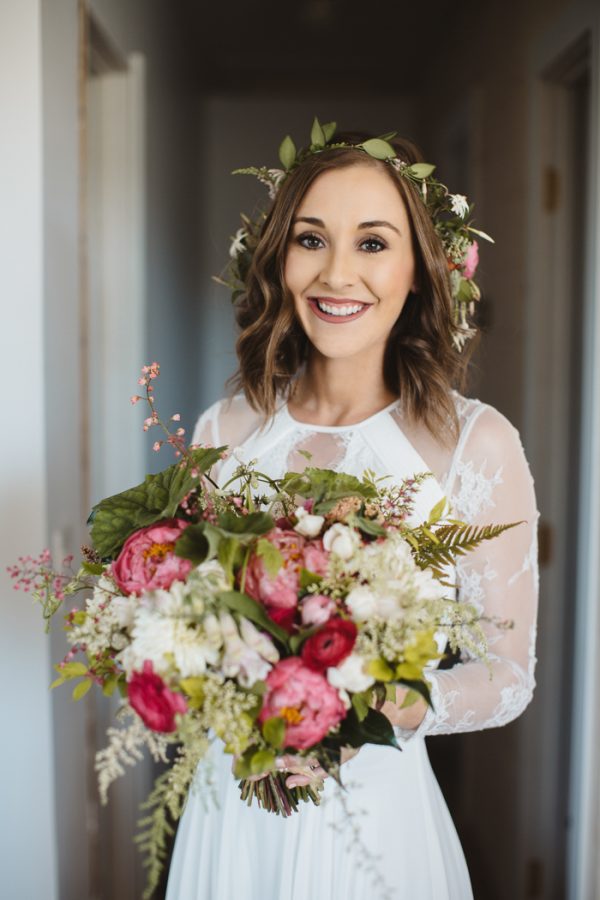 We felt our entire day was personalized. A very special personalization was that we were able to include our dog, Keesie in the action. She loved it!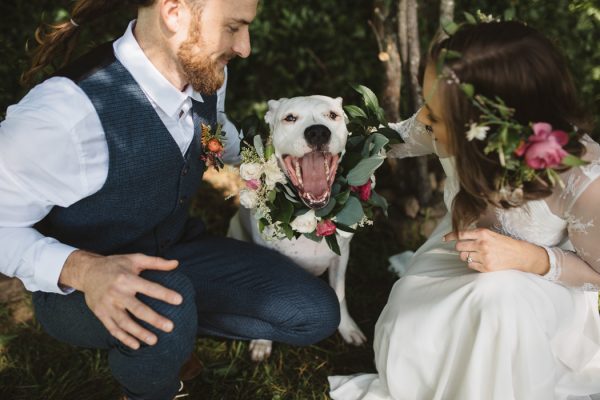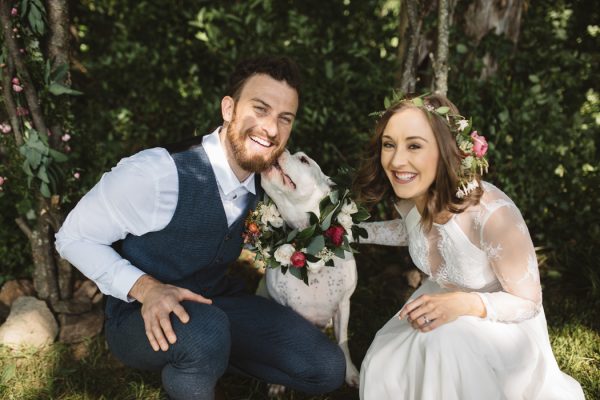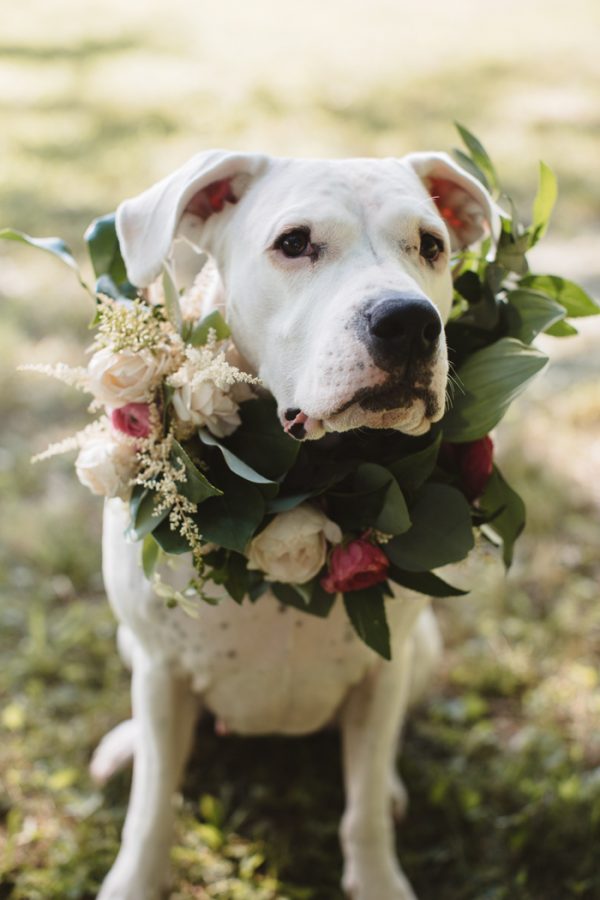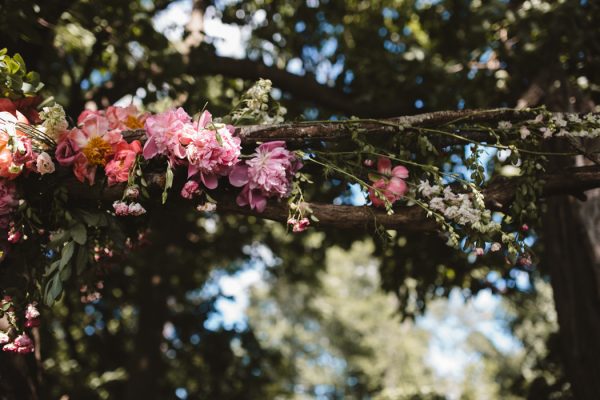 We each had a different "most memorable moment." For Brett, it was the first look. Seeing me in my dress, walking to meet him under the pergola we had made the week before.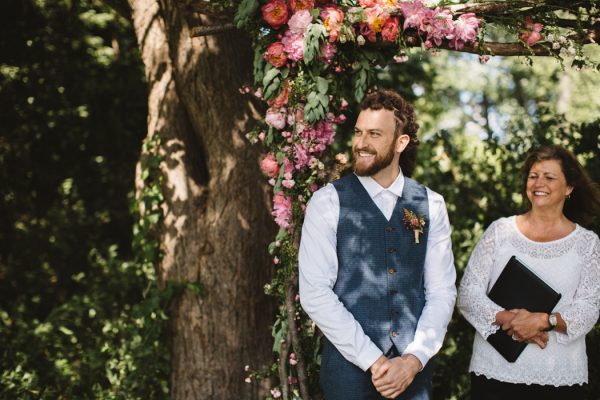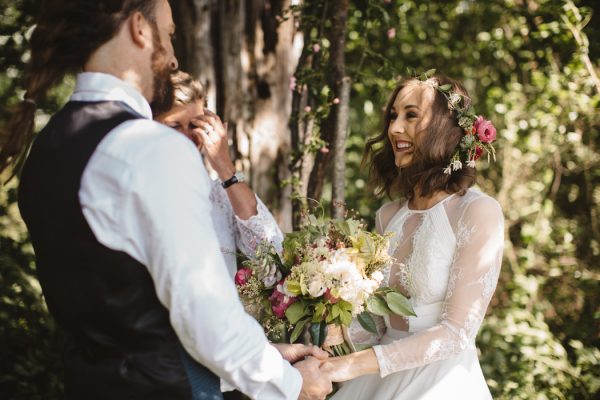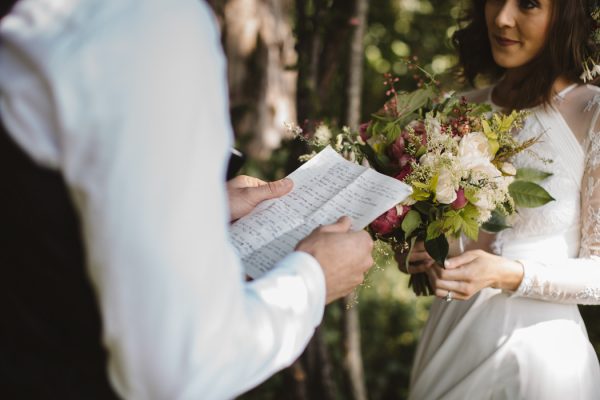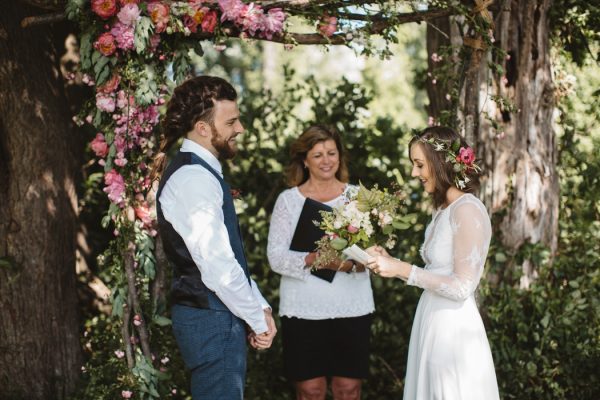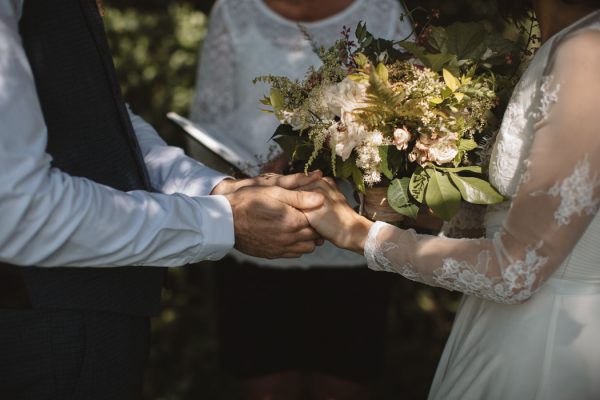 We chose our backyard for the ceremony because it was lush, wooded and simple. We then selected a near by state park for photos because it encompassed much of what we love about Virginia… open fields, hills, barns, countryside, etc.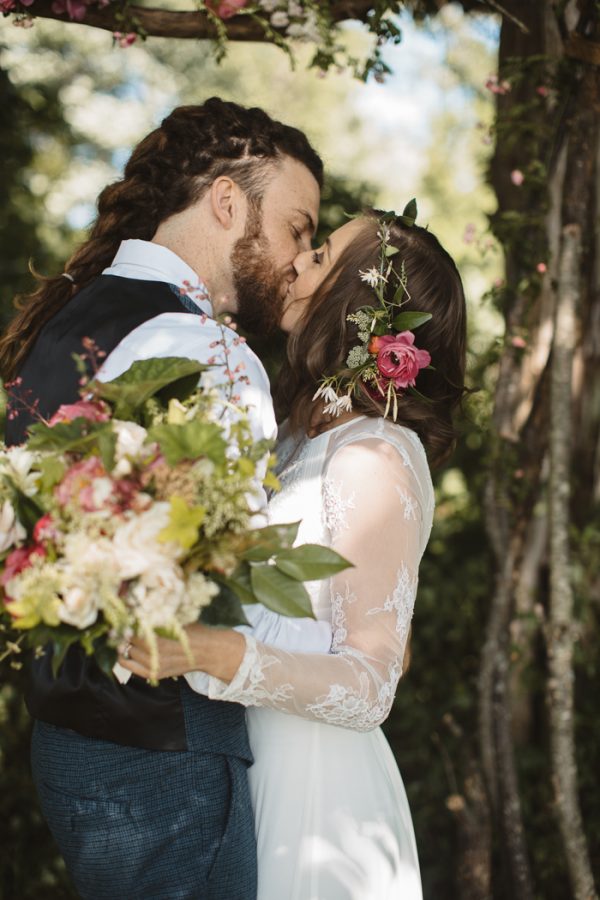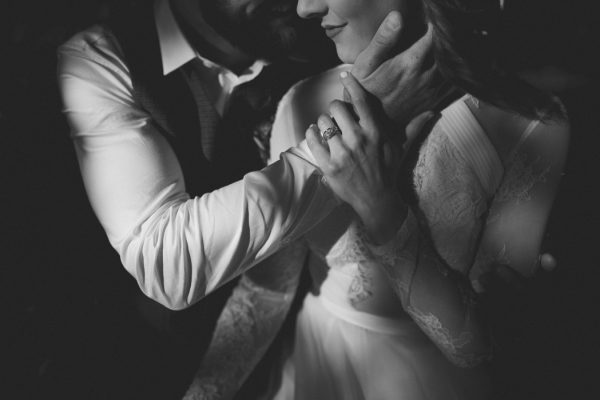 My most memorable moment was dancing around in the tall grass fields, laughing and smiling while Justin took photos.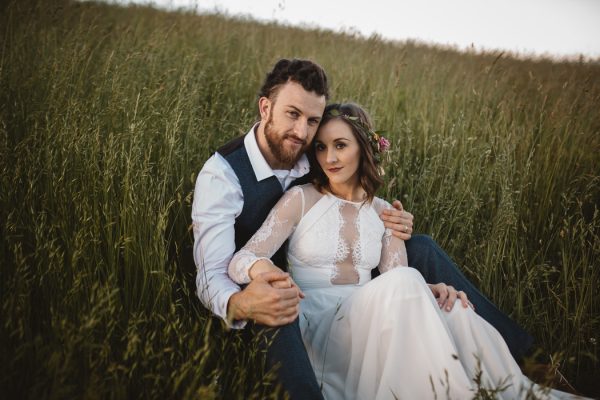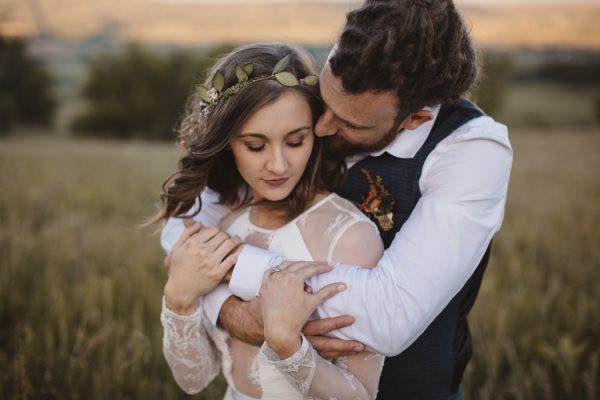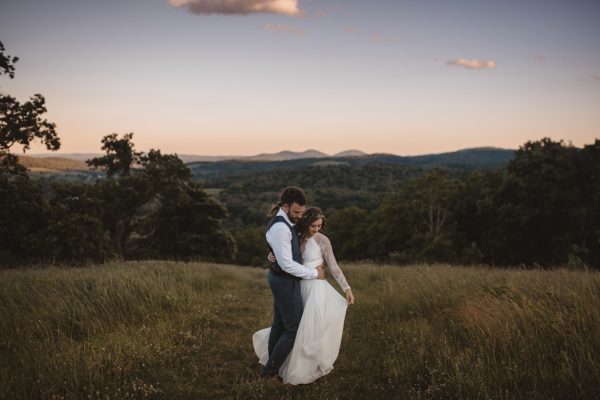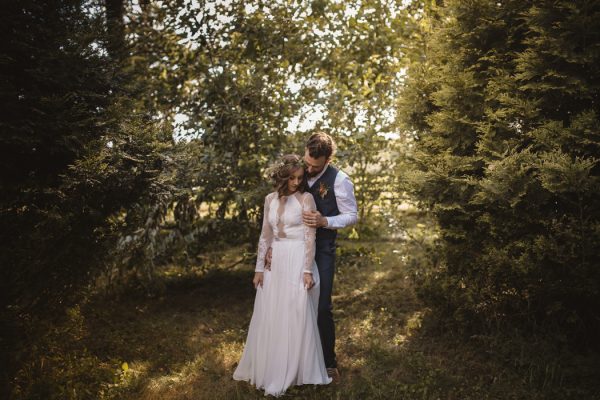 We had a lot of green and brown in the landscape so we knew we wanted something that would add some "pop". So we selected Navy for Brett's suit and hues of pinks and corals for the flowers.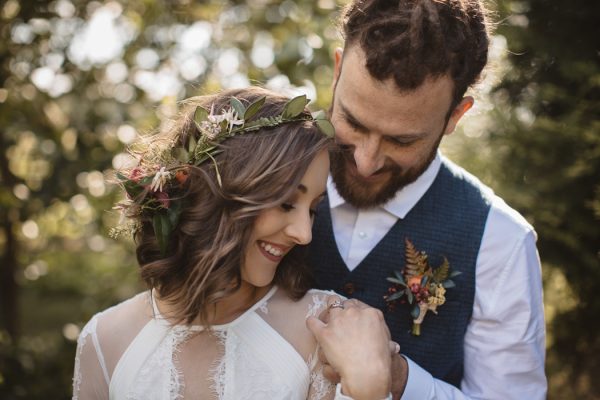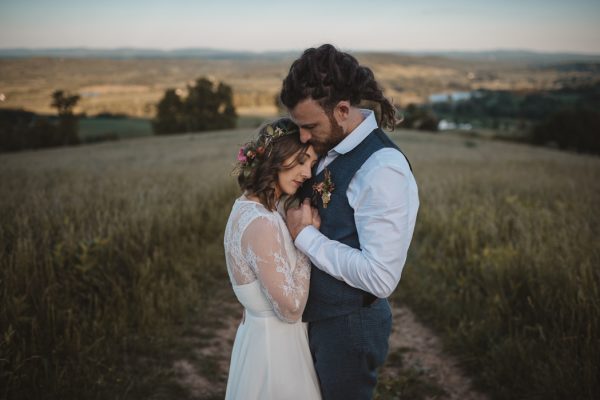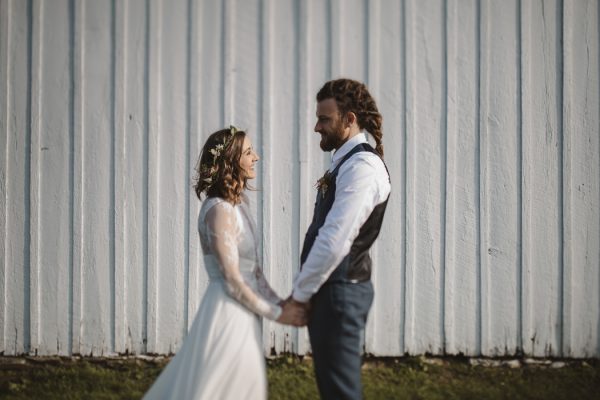 We couldn't have imagined working with anyone better than our photographer, Justin. Do you ever meet someone and feel instantly connected? This is how we felt with Justin. He was AMAZING! He made everything so easy and effortless. He went above and beyond by scouting out our location before hand, trekking all over to take shots we had "idealized" in our head and stayed all day with us to make sure our it was perfect. We've found a lifelong friend in Justin. THANK YOU!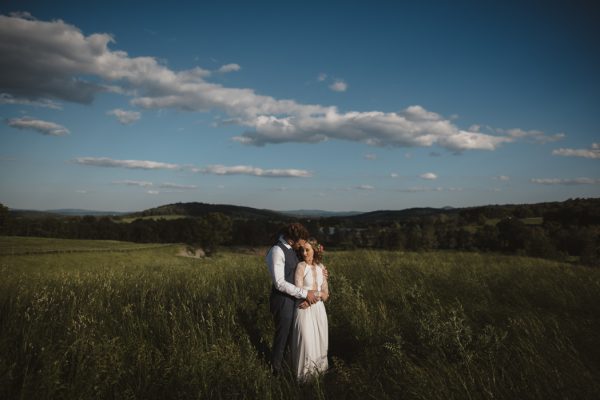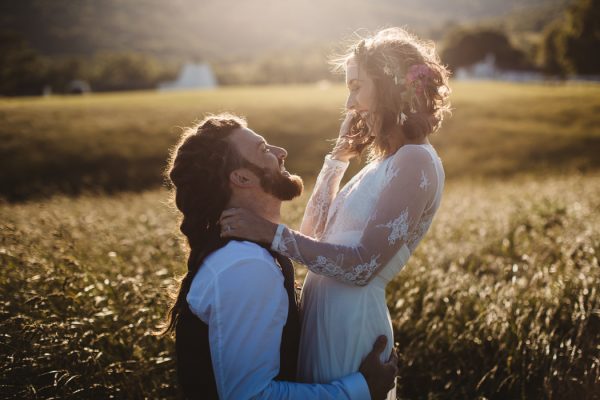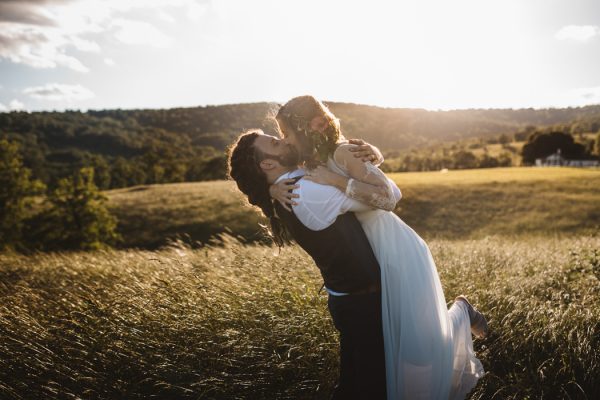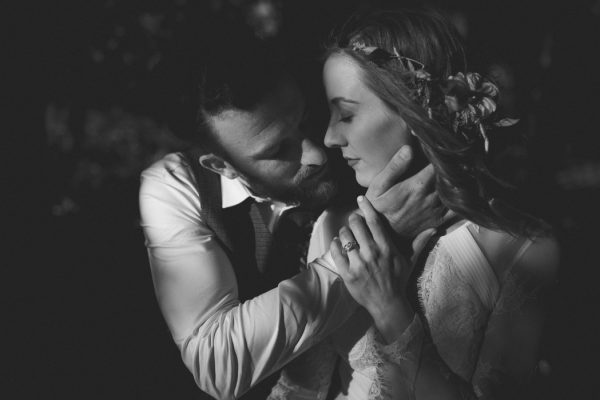 Thanks so much to Justin Kunimoto for sharing Kara and Brett's backyard elopement with Junebug!