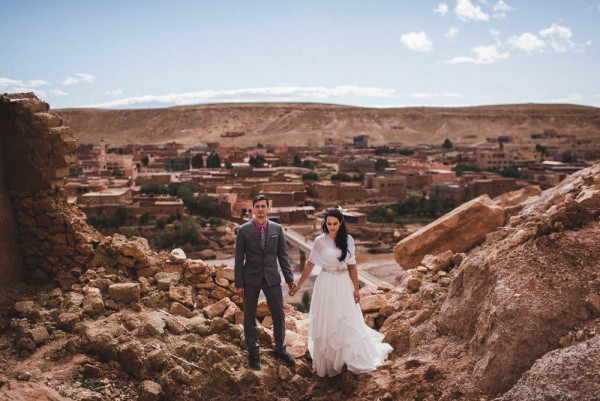 We love a good destination elopement, especially in one of our favorite locations! Kymberlie and Geoff love seeing the world as much as they love each other, so the pair hired Jennifer Moher and Hugh Whitaker to capture their adventure and the four of them headed off to the Atlas Mountains for a Moroccan elopement. The resulting images — which are positively stunning in every sense of the word — are giving us a terrible case of wunderlust!
The Couple:
Kymberlie and Geoff
The Wedding:
Atlas Mountains, Morocco
The Inspiration:
We love travelling together and our priority was travelling somewhere incredible, and having Jennifer and Hugh photograph us. We spent the majority of our budget on that, and tried to save as much as we could everywhere else. I knew no matter what that Jennifer and Hugh would take amazing photos, even if we couldn't spend a lot of money on our decor or outfits. I spent $500 on my dress, which I bought because it fit me off the rack, and Geoff spent the same on his suit.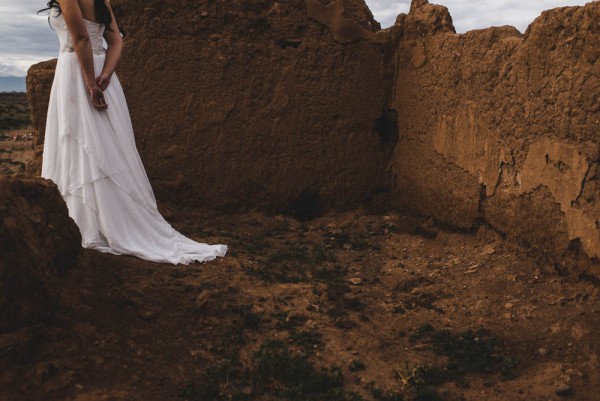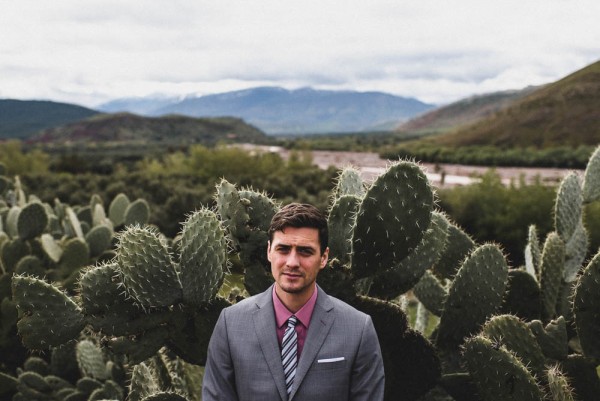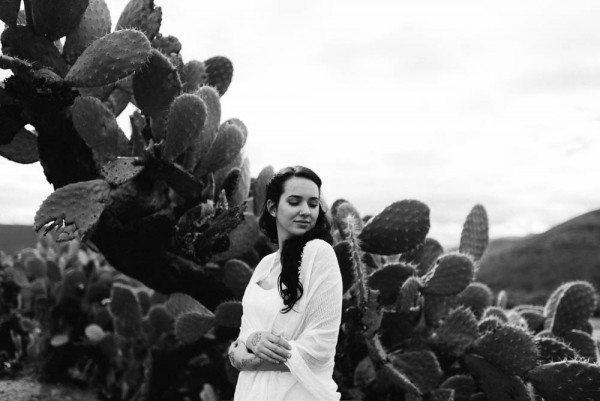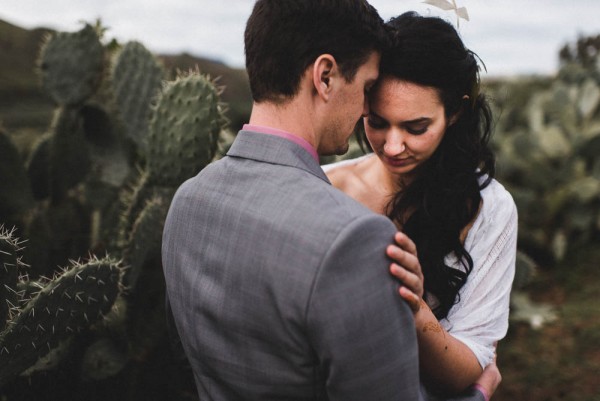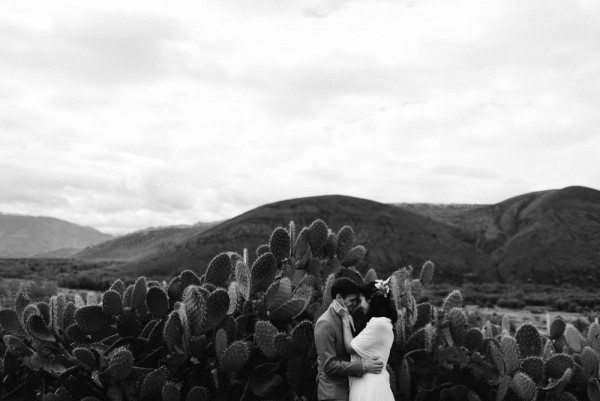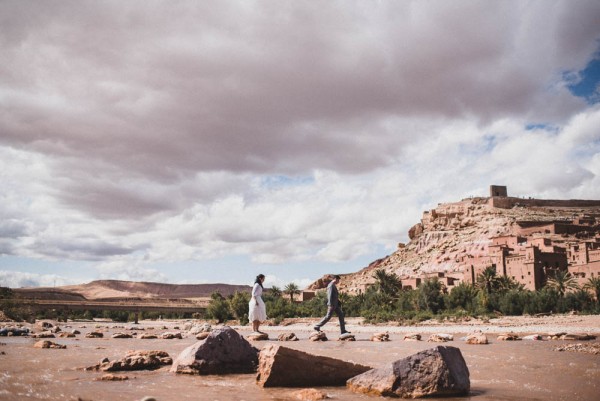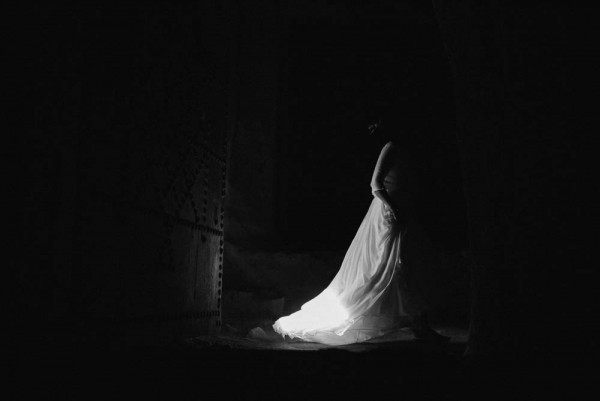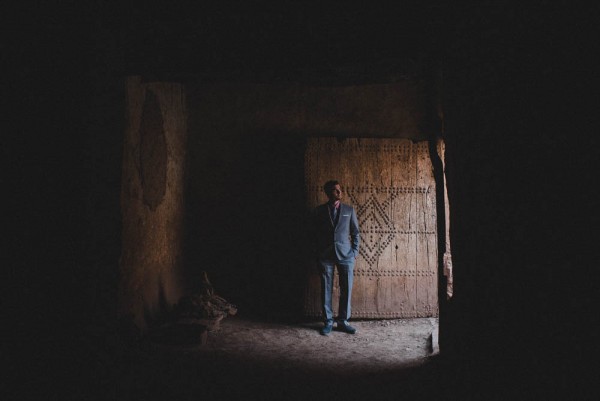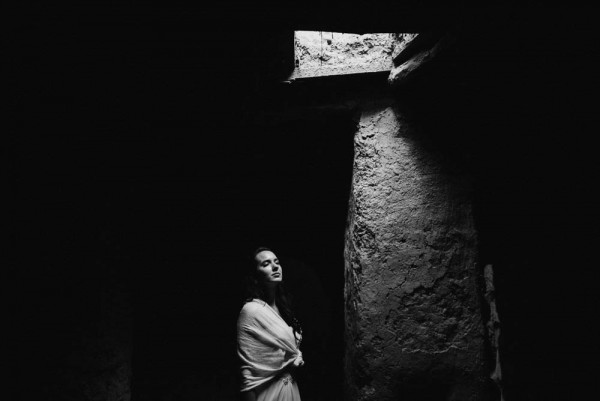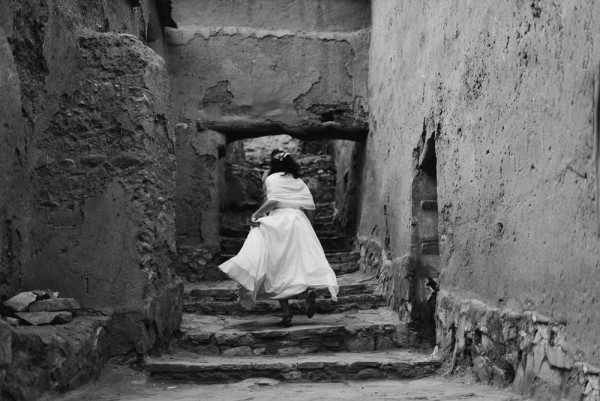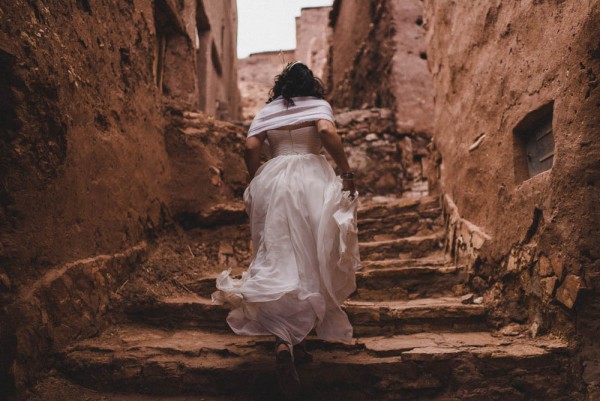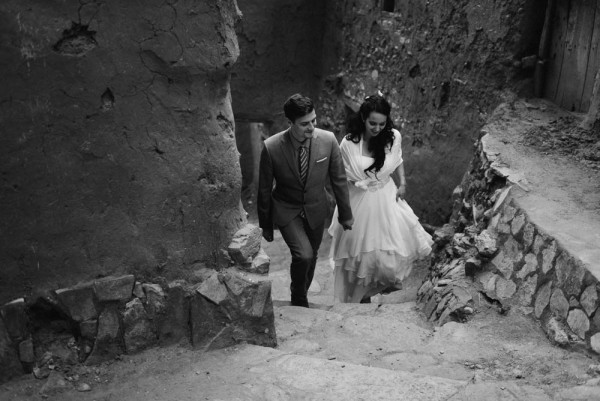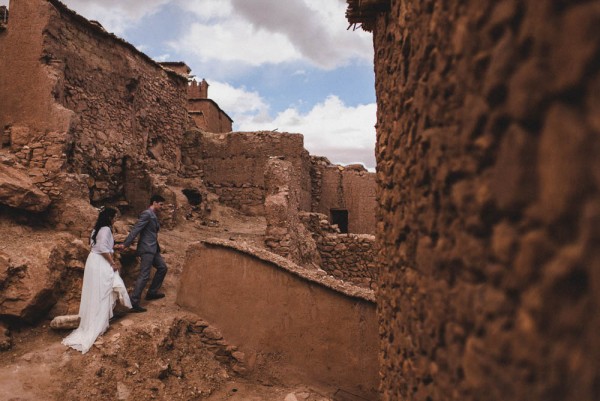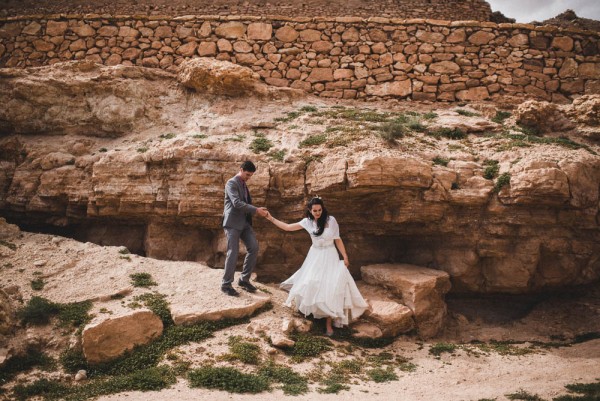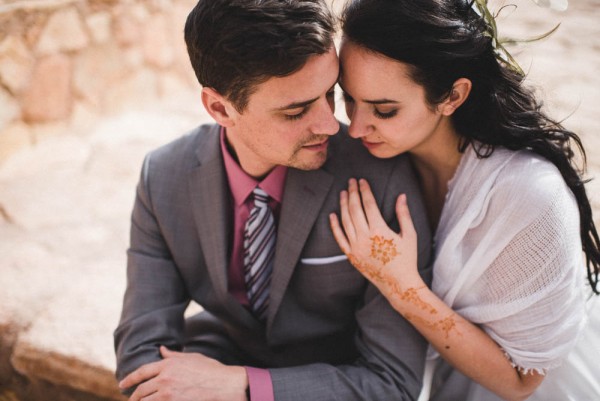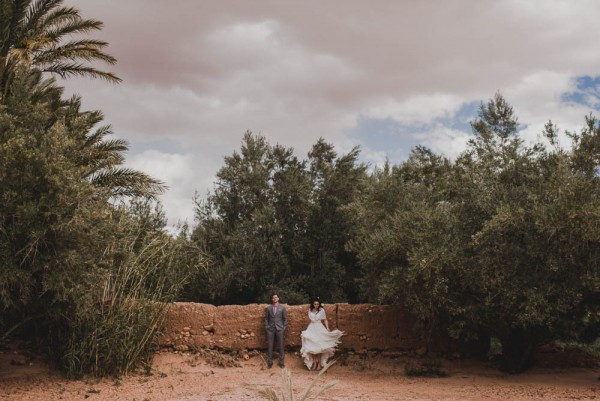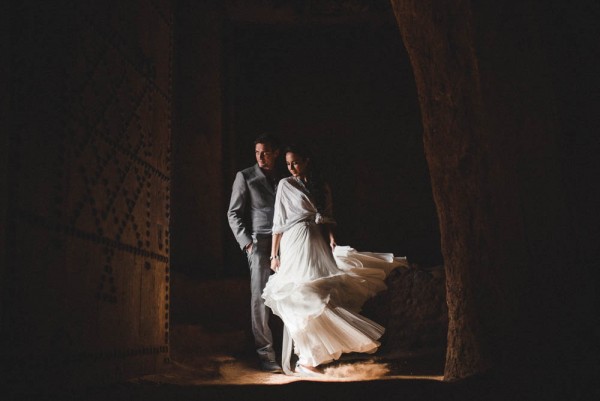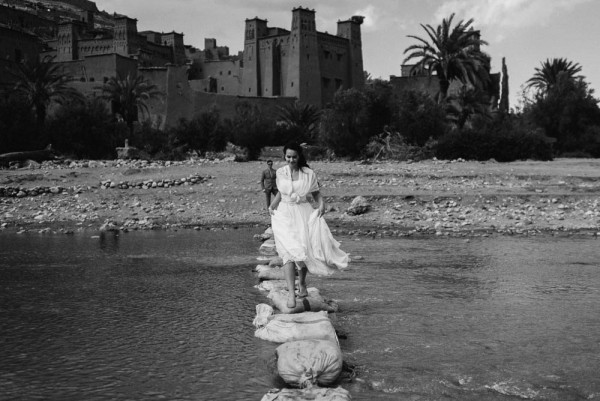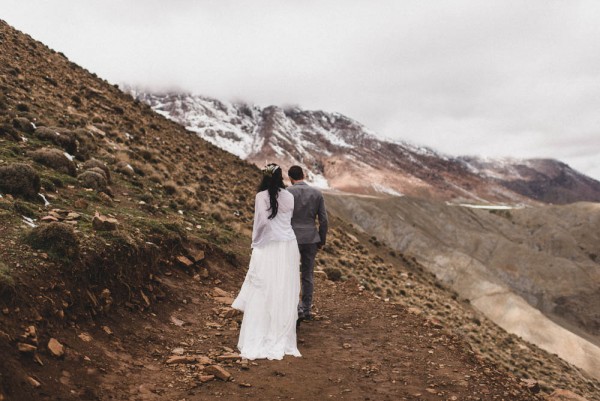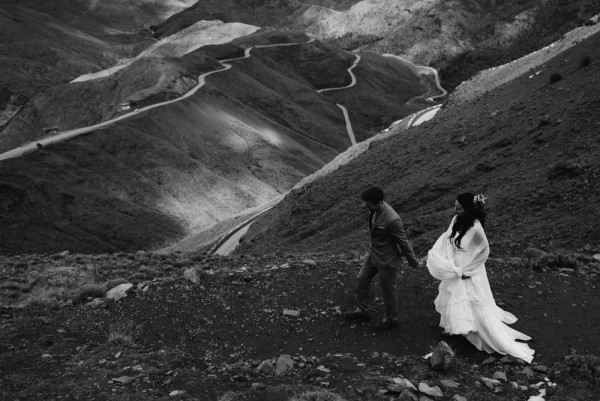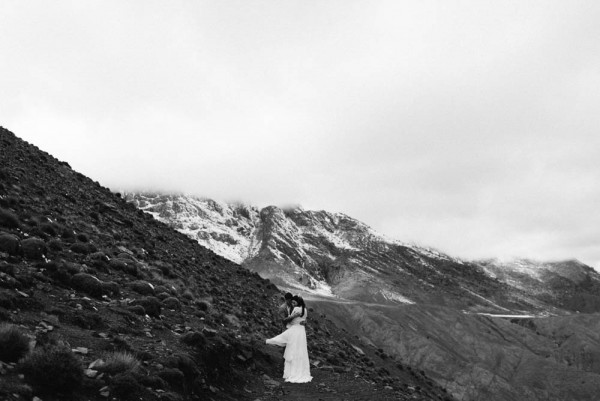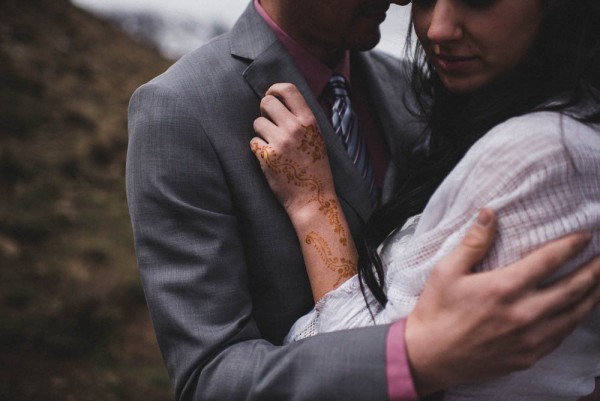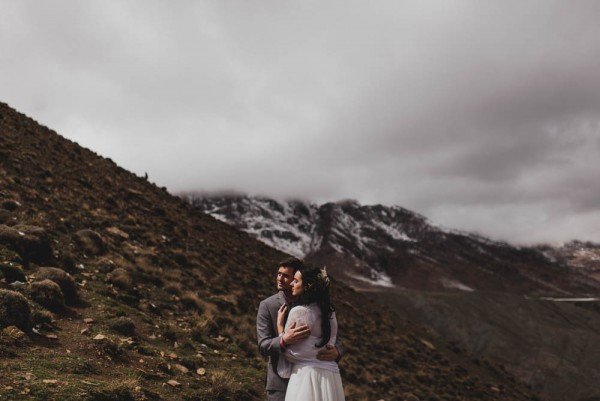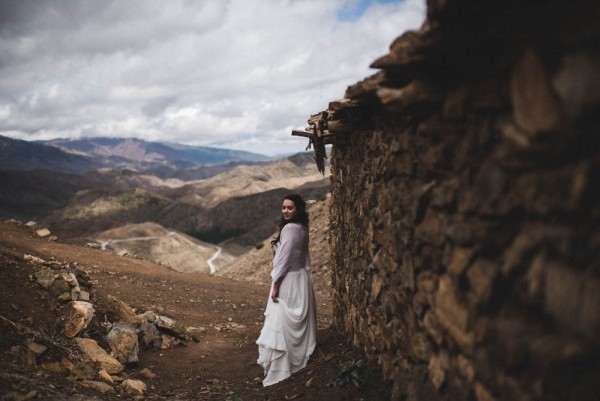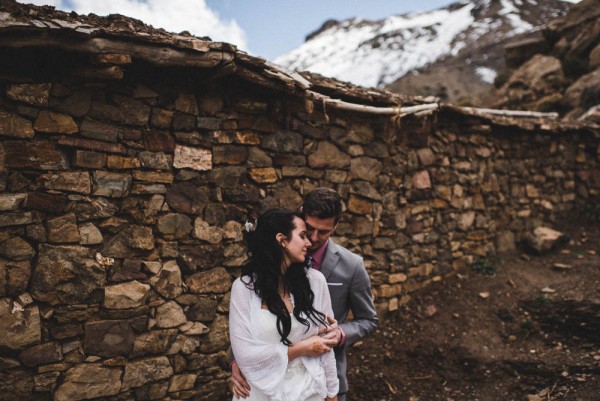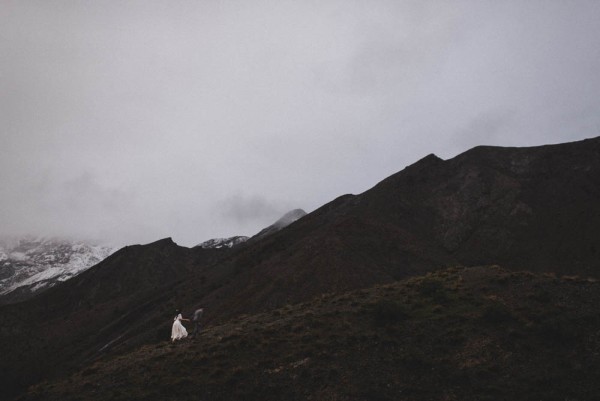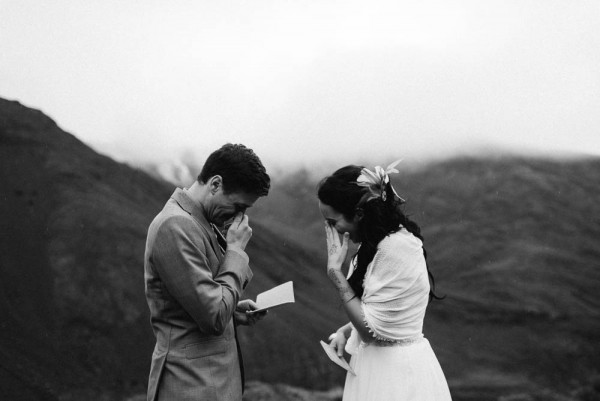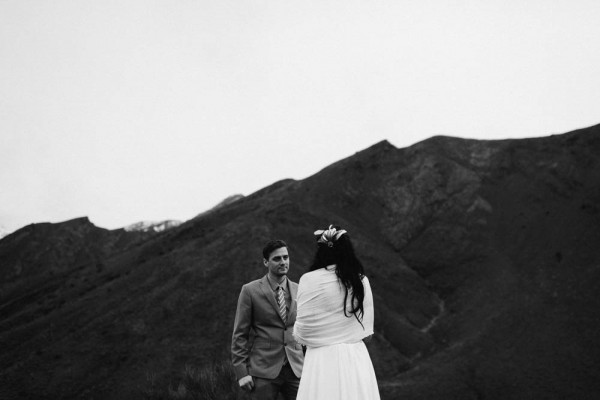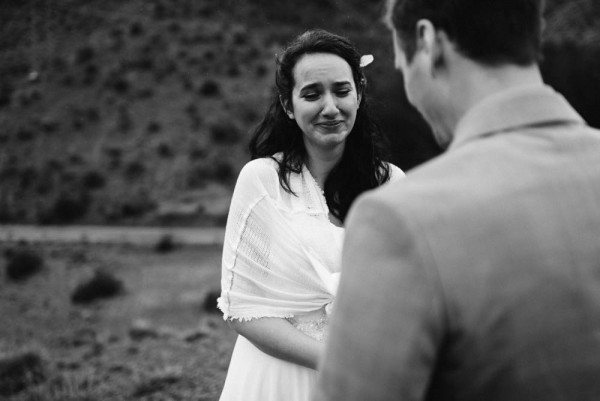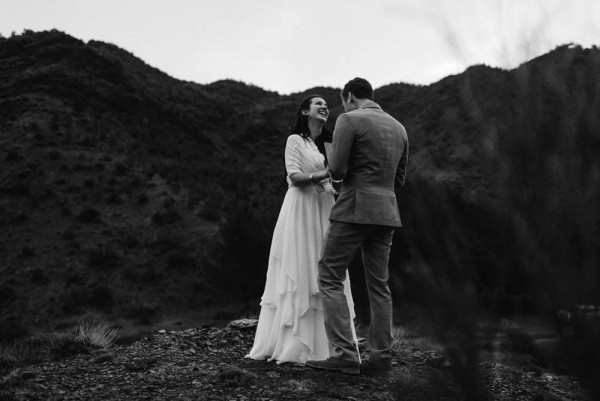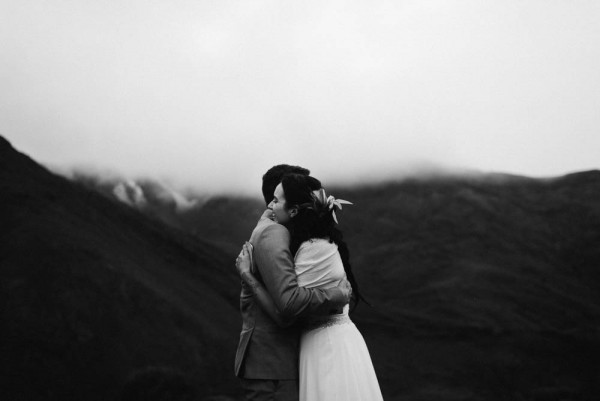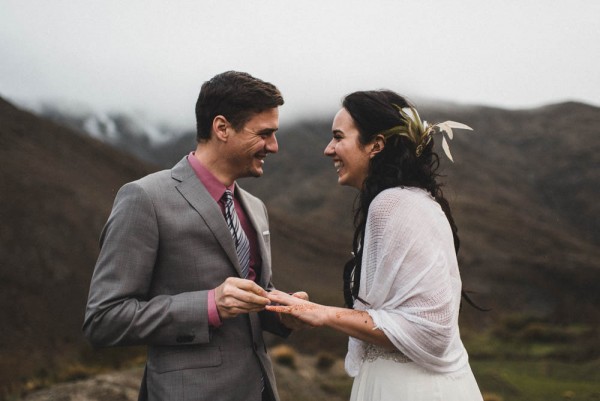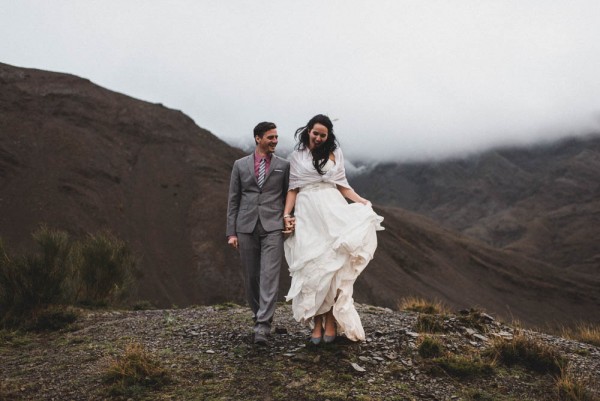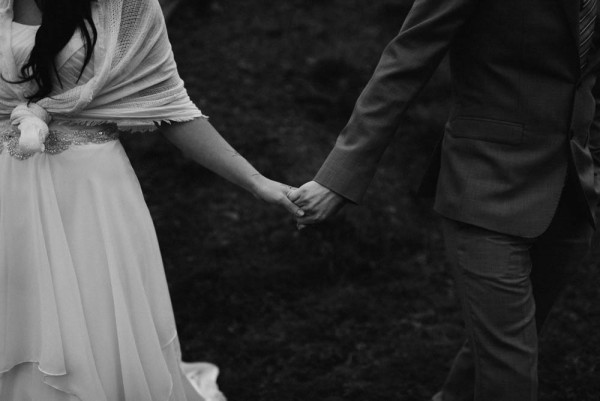 The Moments:
It would be impossible to pick a favourite moment. Our wedding day was more amazing than I could even describe. We adventured around a foreign country, spent the day laughing and crying together, and read vows we had written for each other on top of a mountain. The whole thing is just unbelievable. Geoff and I sit looking at these photos and think, "did this really happen to us"? We are just so thankful we can look back at this day and know it was more than we ever could have imagined.
The Couple Recommends:
Hugh and Jennifer did so much more than just photograph our wedding. I honestly don't even have words to thank them. I feel like when you spend almost every waking hour of four days with two people you really get to know them. Hugh and Jen lift each other up, and everyone around them. Our day wouldn't have been the same without their excitement, enthusiasm and thirst for adventure. I would have hired them for their personalities alone, so the fact that they are insanely talented is honestly just a bonus.
The Wedding Team:
Photography – Jennifer Moher, Hugh Whitaker
Wedding Dress – Mia Solano
Bridal Accessories – Jewel Feathers
Groom's Apparel – Mexx
Congrats to Kymberlie and Geoff on their Moroccan elopement and thanks to Jennifer Moher for sharing these spectacular images with Junebug! If you love Kym and Geoff's wedding, see more of Jennifer's magic in Katie and John's bohemian beach wedding at Grand Bahia Principe.