Wedding favors may be the last thing you're stressing about on your wedding day, but they can definitely add to the fun and leave your guests with a meaningful token of your appreciation. Plus, if you're spending money on a gift for each of your wedding guests, you obviously want the gift to be useful! Check out some of our favorite wedding party favor ideas below, we promise you will be inspired!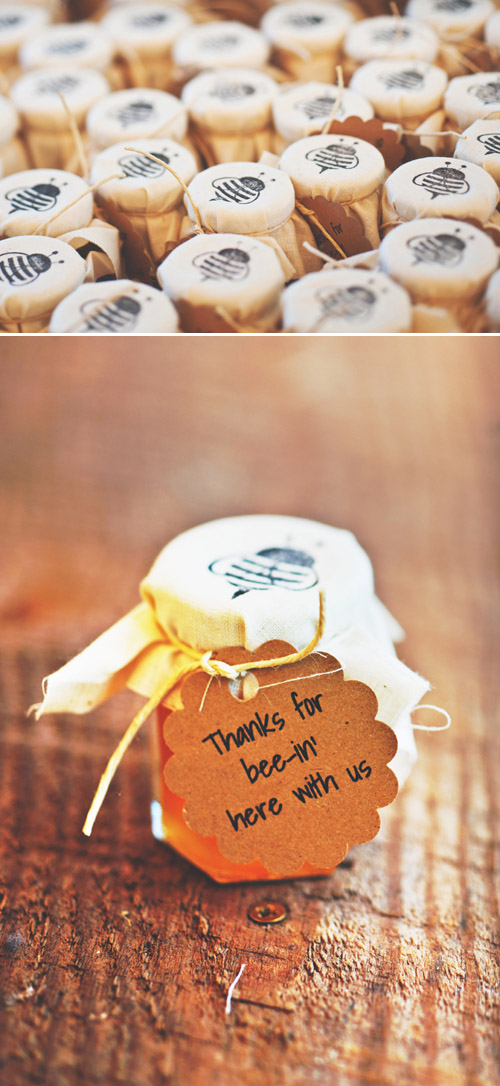 Photo by Nine Photography
Adorably packaged and filled with a tasty treat that can last for months, these "punny" favors are sure to be a crowd pleaser.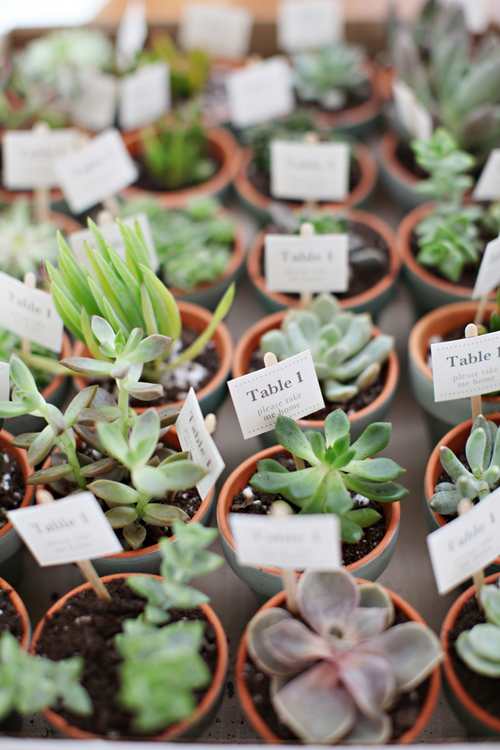 Photo by Whitebox Weddings
Lasting long after the big day and eco-friendly, succulents make for great take-home mementos.
Photo by Kris Holland Photography
Bottle and custom-label your favorite local beer as a take home treat for your guests. If you want to get really crafty, brew your own beer made specially for your guests!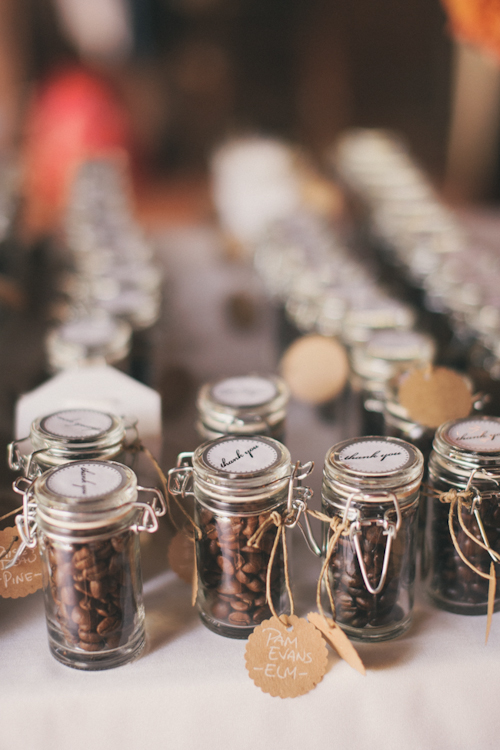 Photo by Heather Jowett
If you know you've got a group of coffee lovers, packaging up some gourmet coffee beans will have your guests prepared to wake up after a long night of festivities!
Photo by Sean Flanigan
For those looking for a humorous party favor idea, caricatures will have your guests giggling all the way home with a memory-filled art piece.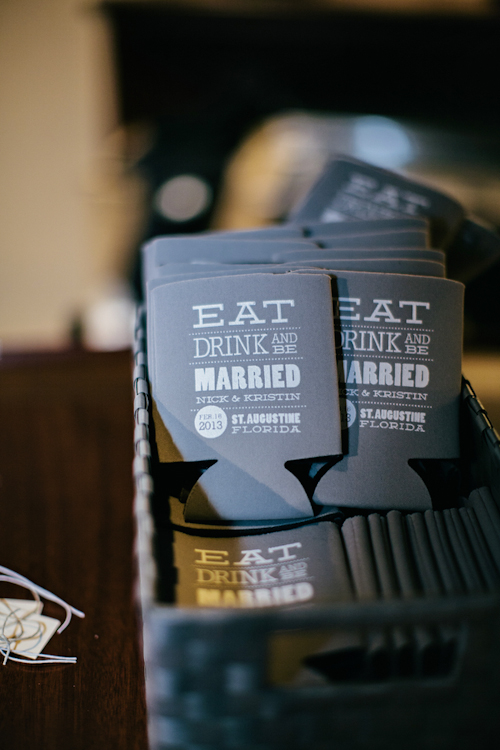 Photo by Brooke Images
If you want an inexpensive gift that your guests can use on a regular basis, personalized koozies are the way to go! There are plenty of clever sayings to choose from including: "To have and to hold and to keep your drink cold," "Eat, drink, and be married," and "Something old, something new, something borrowed, something brewed".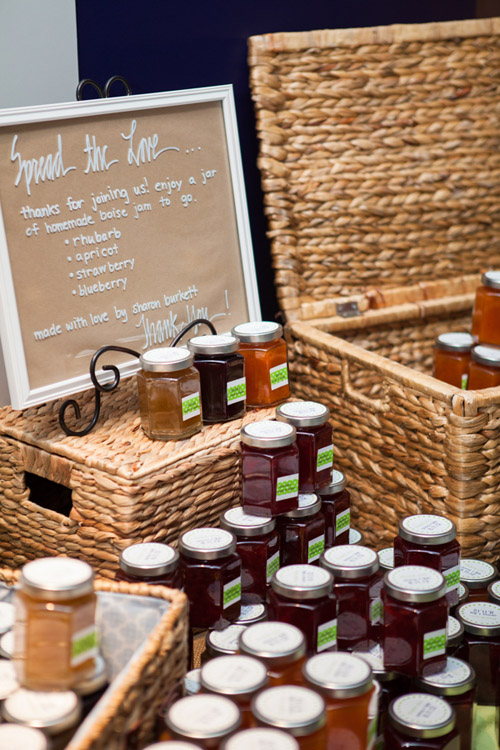 Photo by La Vie Photography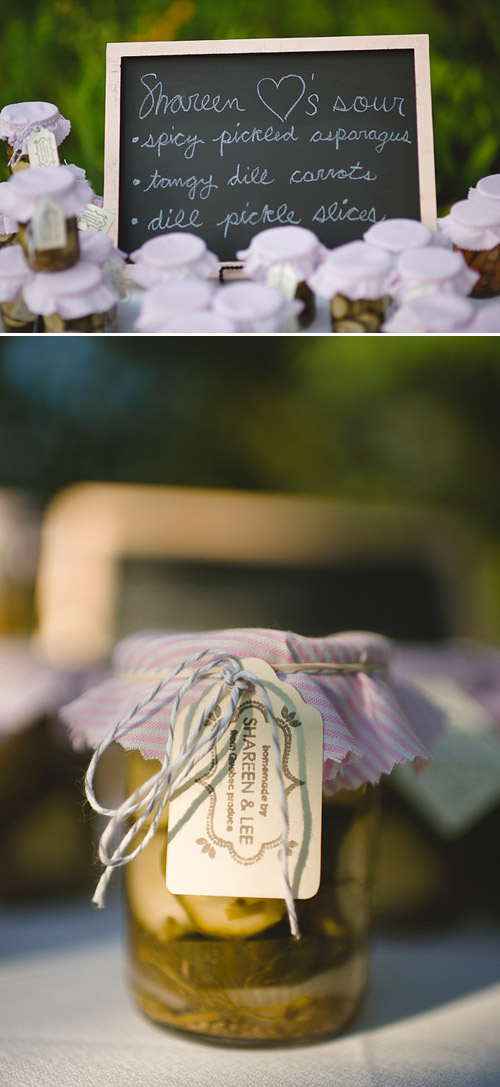 Photo by Nordica Photography
Photo by Jules Bower
If you and your loved one have a hobby such as preserves, let your wedding guests in on the fun by sending them home with a sample of your work.
For more crafty wedding inspiration, check out our advice on Creative Guest Book Ideas!