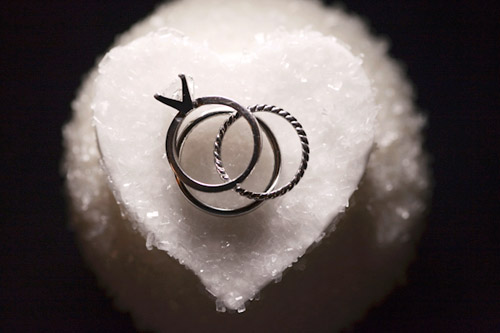 To welcome the holiday season (can you believe it's already Thanksgiving week?!) and to indulge my excitement about the snow that's falling outside my window right now, today's post is all about wintery-white wedding details. From the fashion and the food to the flowers and the decor, these real wedding photos from our Image Gallery show off that certain sparkle that only a white wedding can create!
Top image by Stephanie Williams Photography
Bottom Image Top Row: Cunningham Photo Artists
Second Row: Barbie Hull Photography, Belathée Photography
Third Row: Meg Perotti, Jennifer Skog
Fourth Row: J. Garner Studios
Fifth Row: La Vie Photography, Greg Lumley Photography
Sixth Row: Michael Norwood Photography
For more real wedding inspiration, be sure to check out our Wedding Image Gallery where you can search for photos by all kinds of colors, items and moments throughout a wedding day!