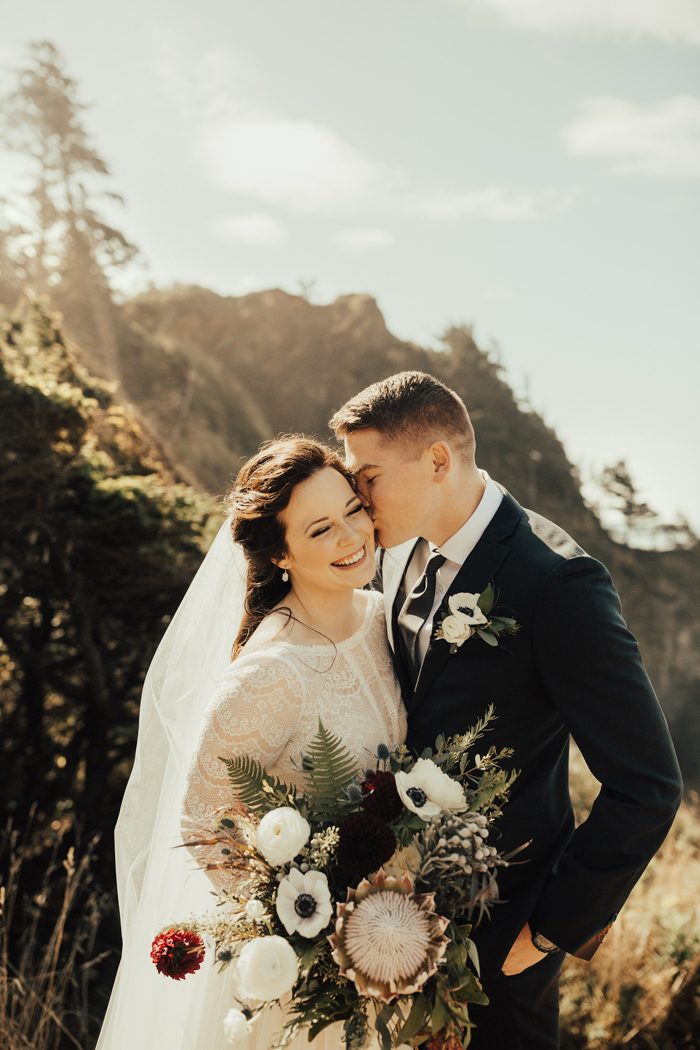 Taylor and Johnny knew that to pull off a truly vintage-inspired feel in their Cannon Beach wedding, the details couldn't just be pretty, they had to be sentimental. So, they chose a location where the bride had grown up visiting, had their first look on a cliff where the bride's parents had gotten married, and served pie alongside their traditional wedding cake from Cannon Beach Bakery because that's what they ate when they first reconnected after high school. Their ceremony and reception took place in the community lodge, which was filled to the brim with greenery, white poppies, candles, and string lights to create a classic feel in the otherwise rustic space. Taylor even channeled the vintage feel into her bridal look with a scalloped lace Maggie Sottero gown and twisted half-up hairstyle inspired by '40s fashion. Kylie Morgan Photography beautifully translated the feel of this PNW wedding into every image, and captured some truly spectacular beach portraits that still make us swoon!
The Couple:
Taylor and Johnny
The Wedding:
Cannon Beach, Oregon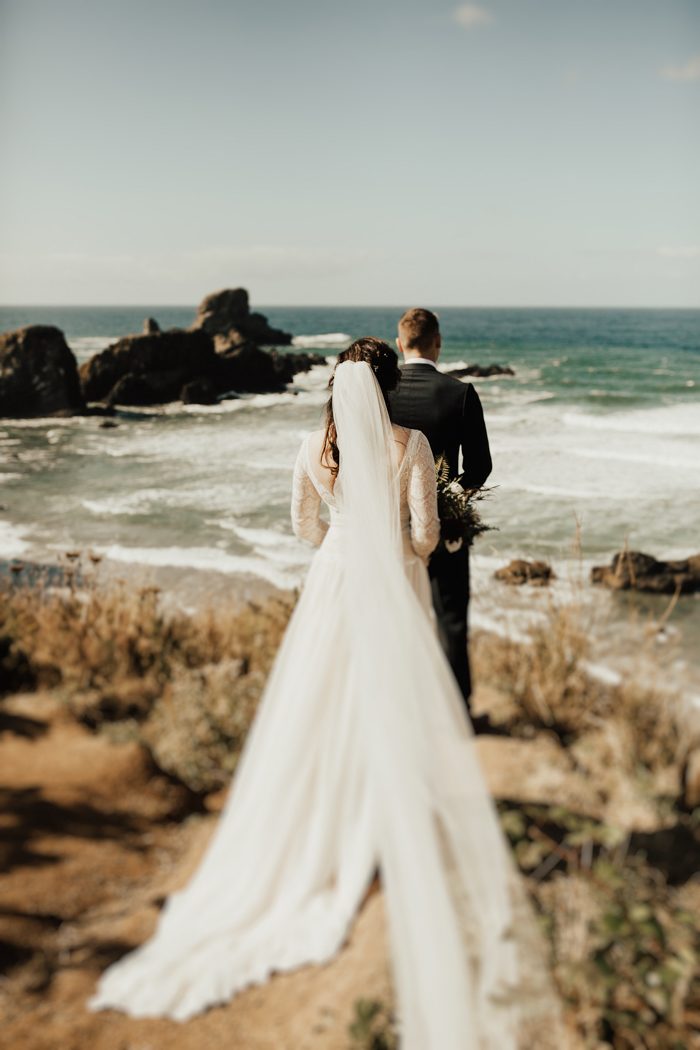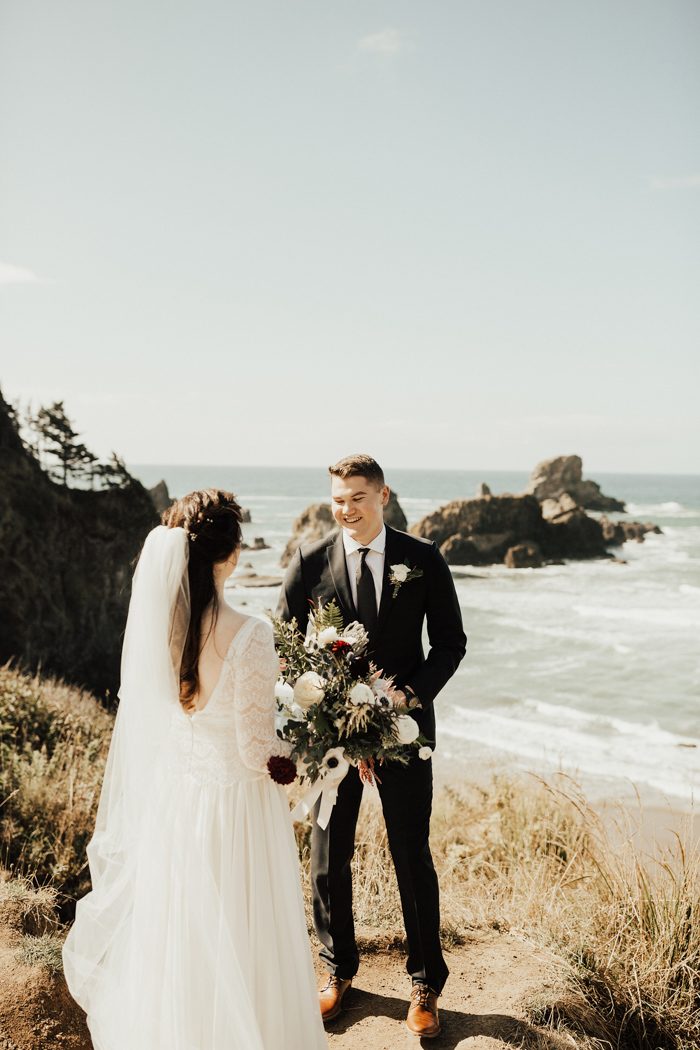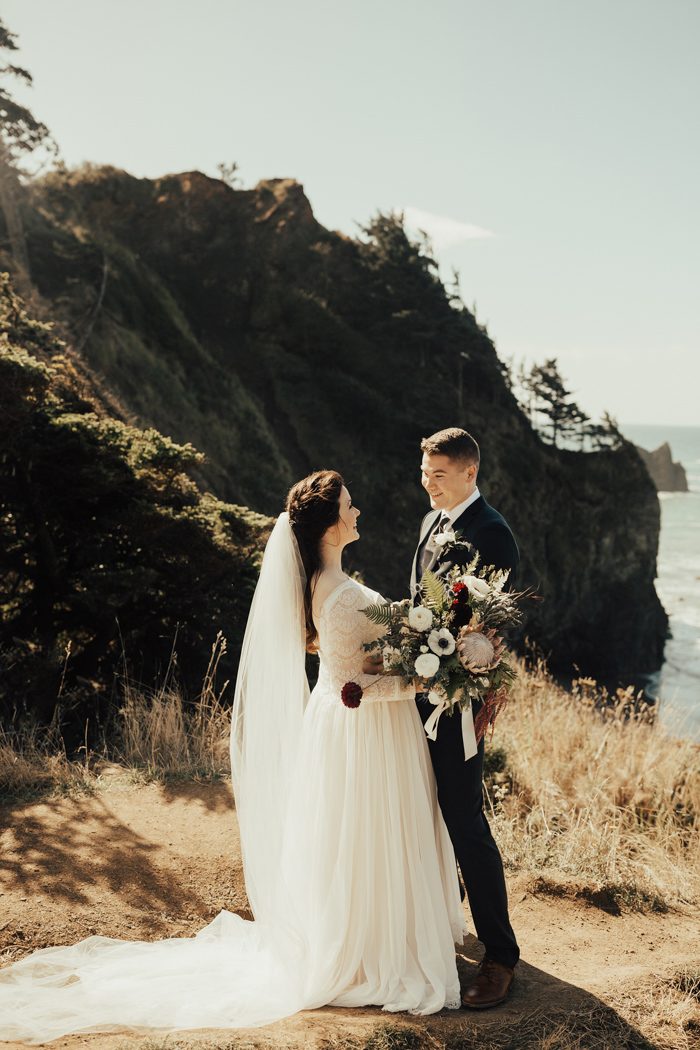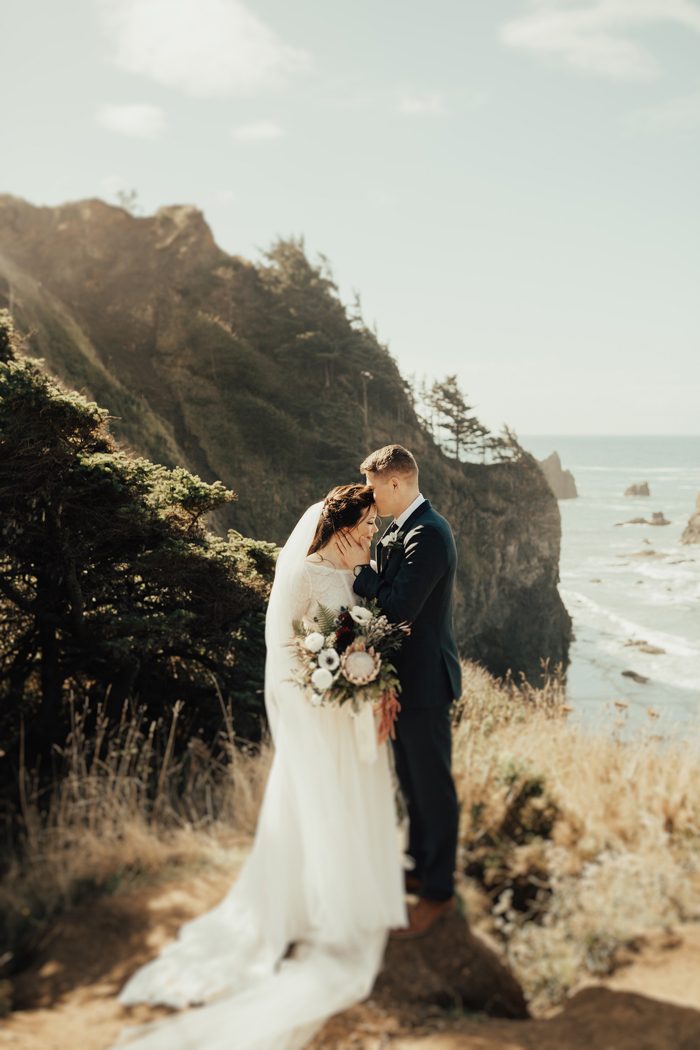 The most important part of planning the wedding was pulling in sentimental pieces from our relationship and family into the wedding. For example, we re-kindled after high school over a piece of pie for hours, so we served pie at our reception!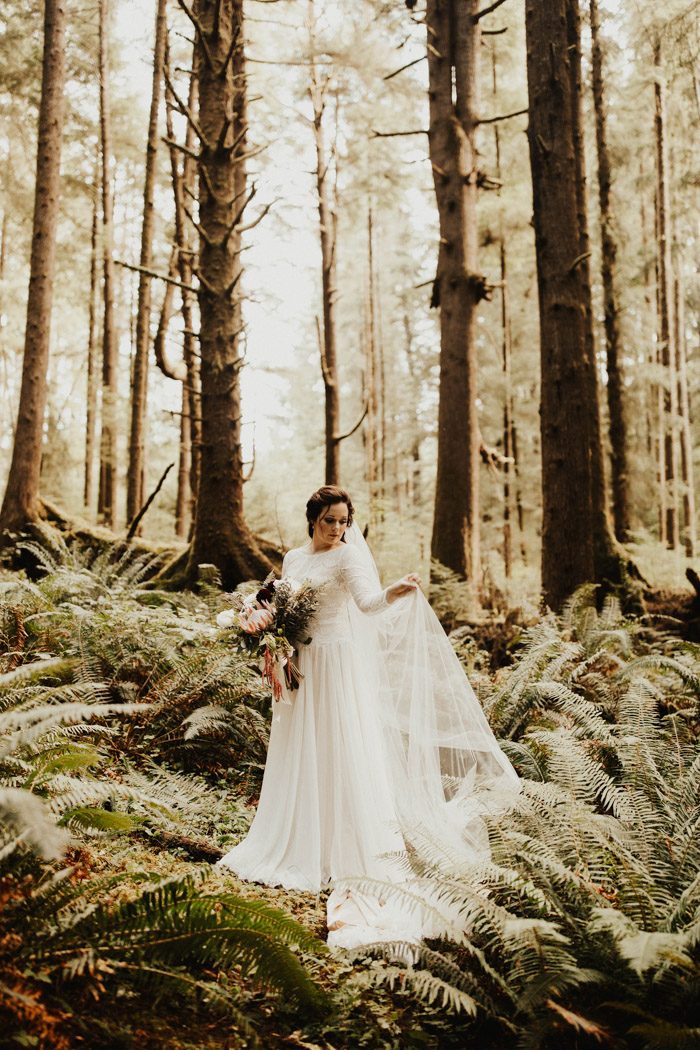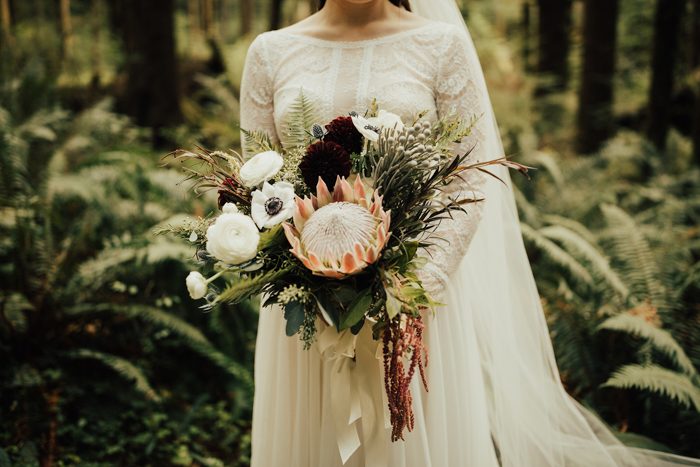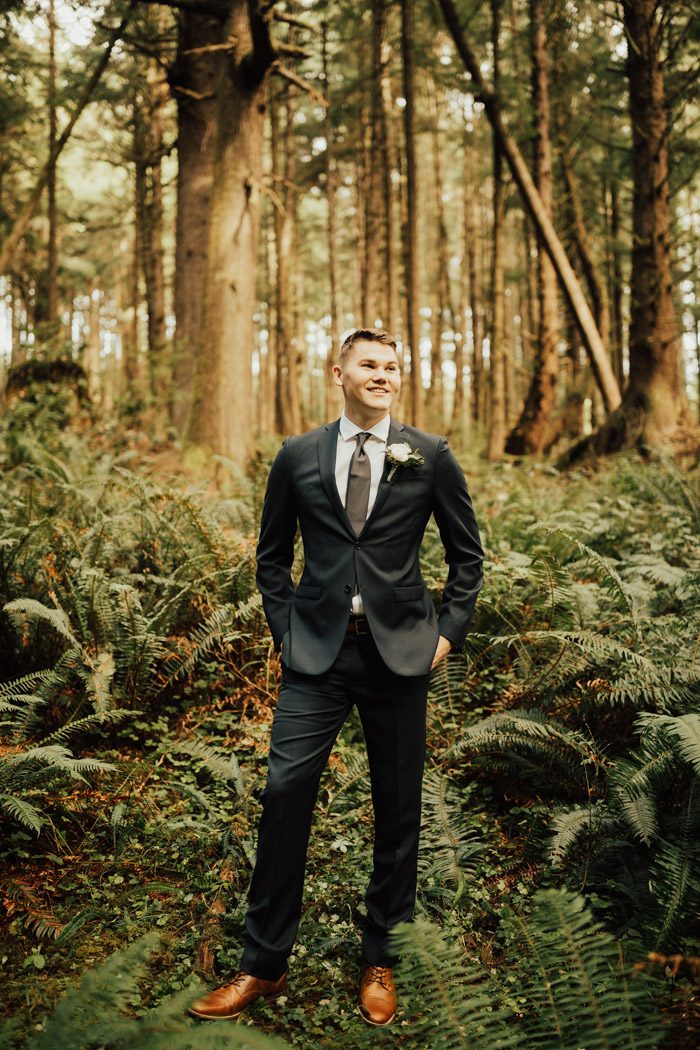 The most memorable part of the day was hiking to our reveal spot. It was pouring the day before but turned out beautiful the day of our wedding. So our " spot" was on a cliff in Ecola State Park. I had multiple people helping me in my dress and through the mud and the whole time my heart was racing to see my soon-to-be husband. Seeing him on the private ocean cliff waiting made everything else disappear.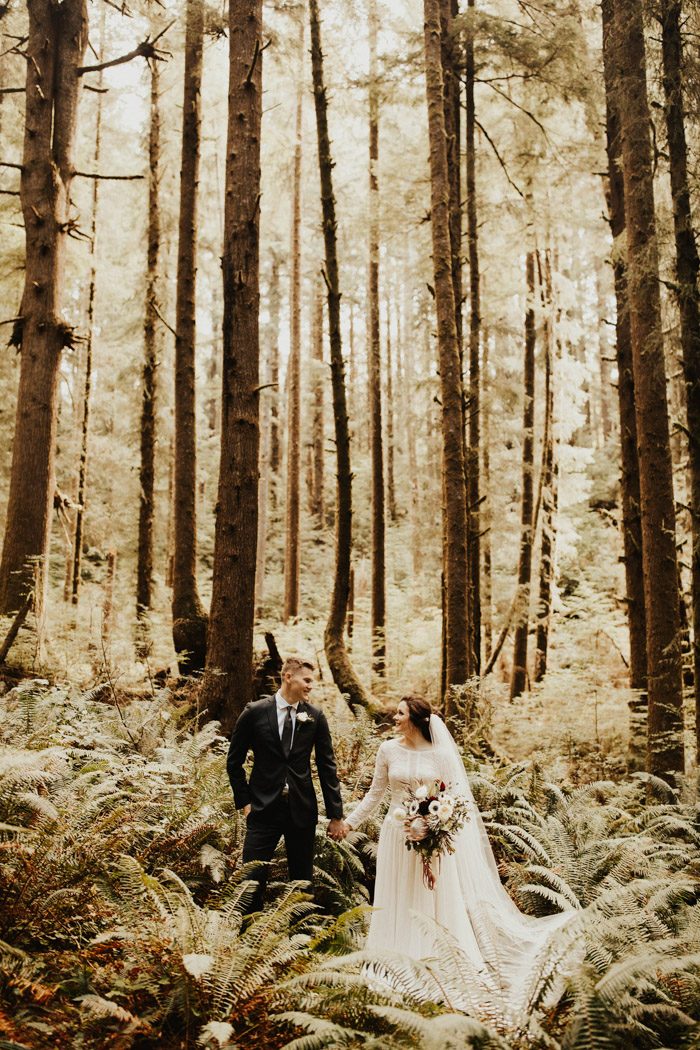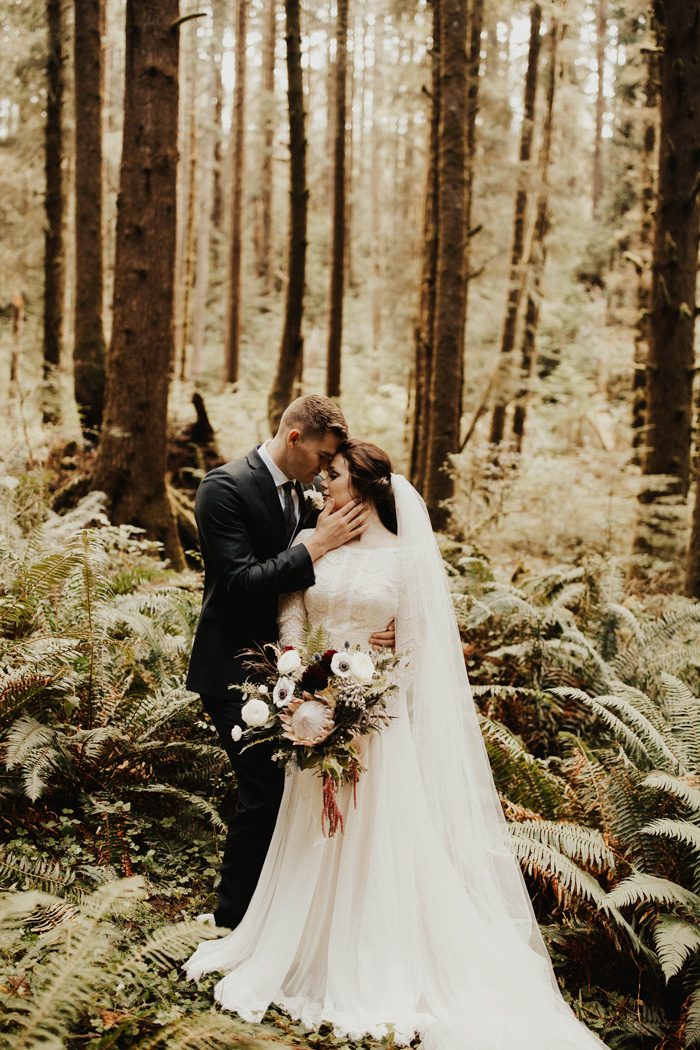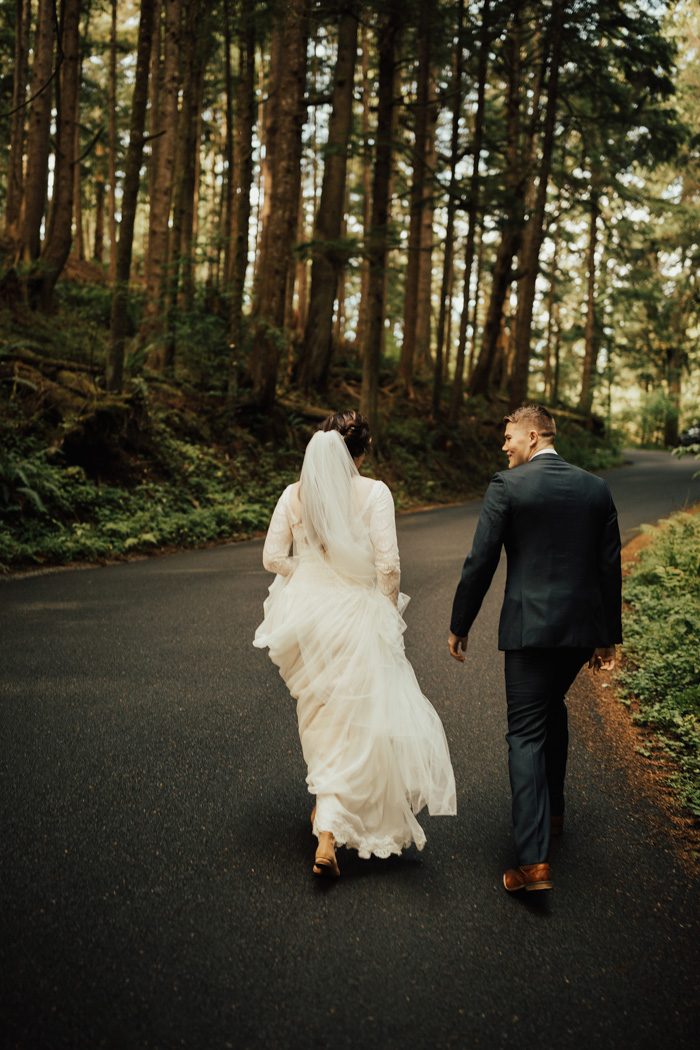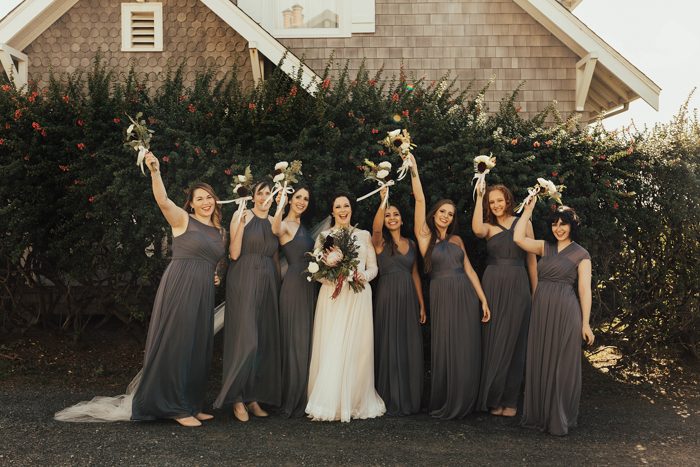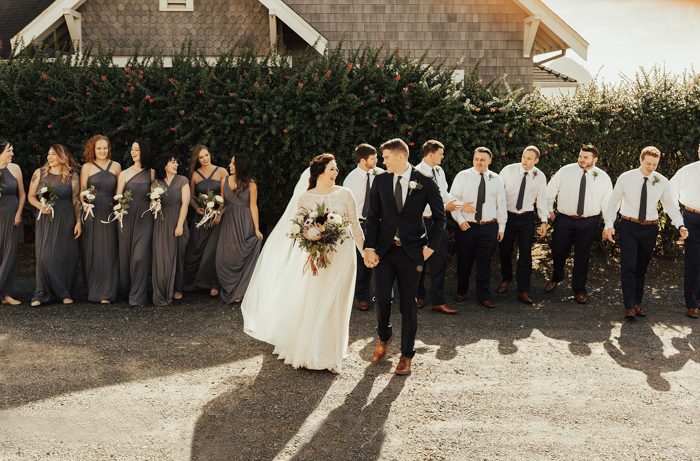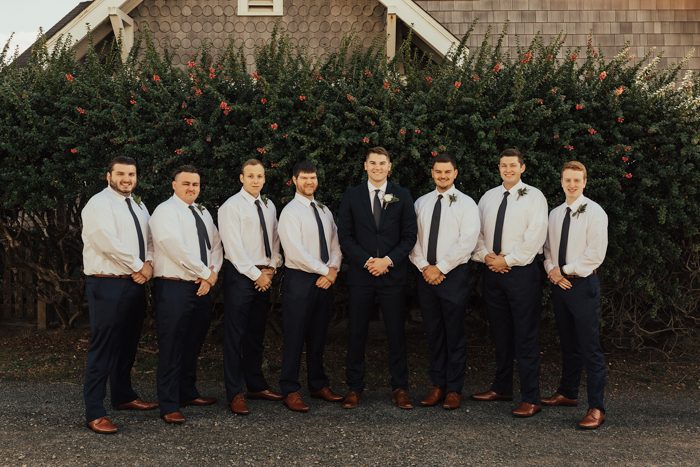 We chose Cannon Beach because I ( the bride) grew up there so I had a lot of fond memories of the area. We actually took our family and bridal party photos in front of the house we stayed at all the time since I was a baby. We chose our reveal spot at Ecola State Park because my parents were married there. My husband was more than okay with all of it because of the sentimental value, and he loves the ocean and the outdoors.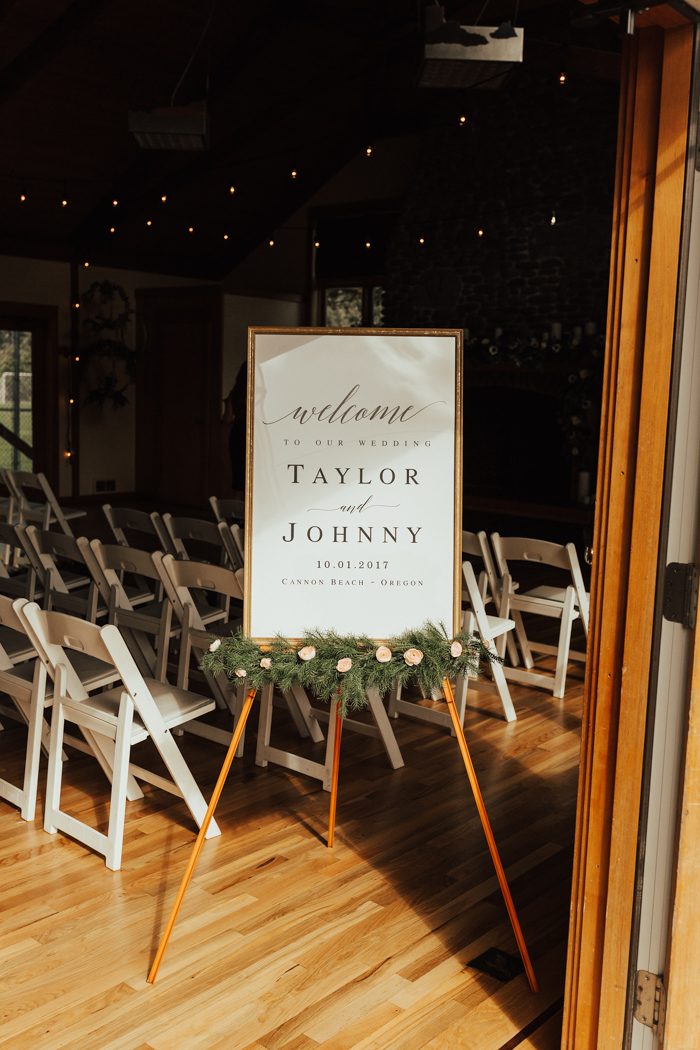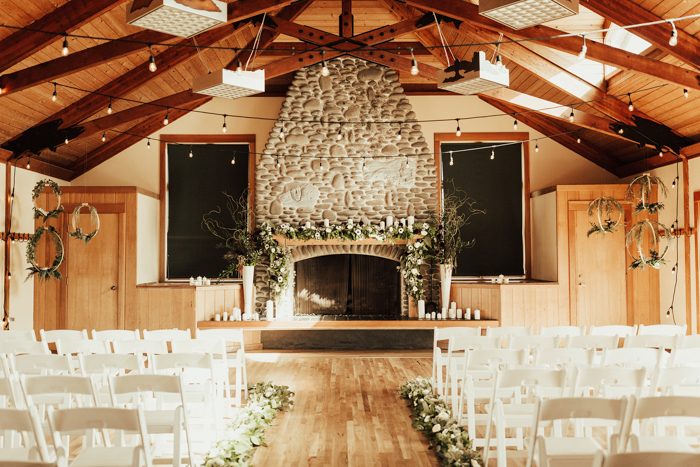 Our wedding vibe was based on the venue itself and location. Cannon Beach is very carefree and different and we felt that reflected us in the best way for what we wanted. We wanted a destination and the outdoors but also not a lot of people. So we found what happens to be the community center there that's a lodge style and picked that since it's fall in the PNW. So we went with a classy and romantic but also boho style. We had a lot of floral, strung up lights and candles, and vintage pieces to help tie it all together.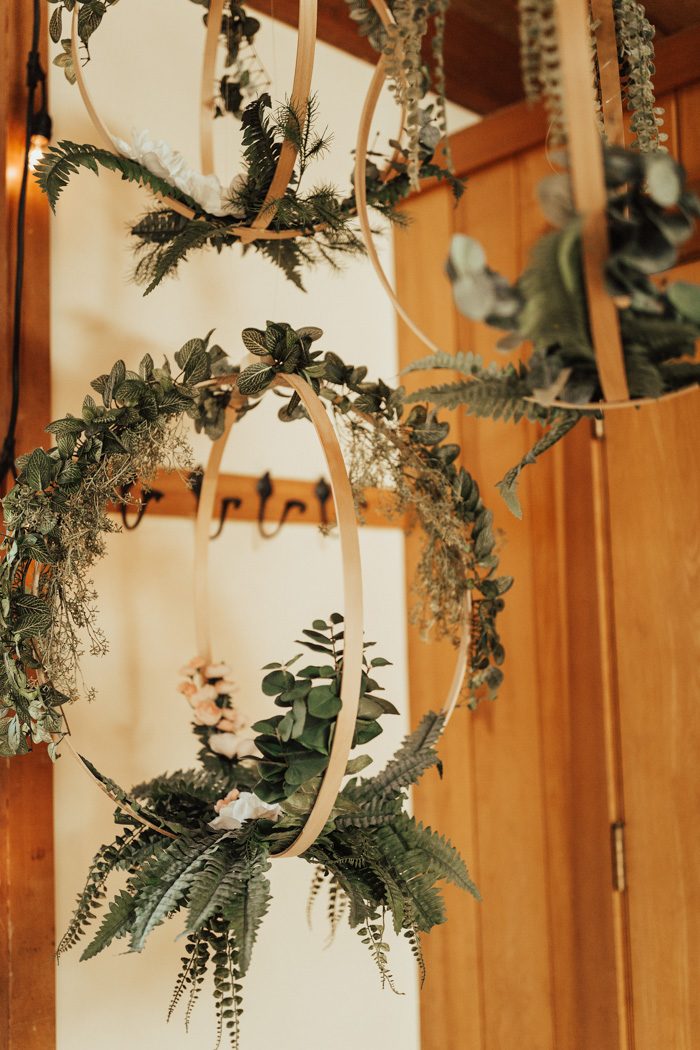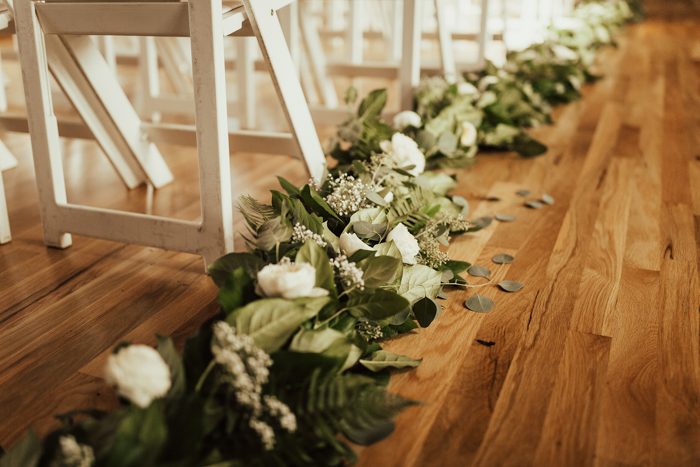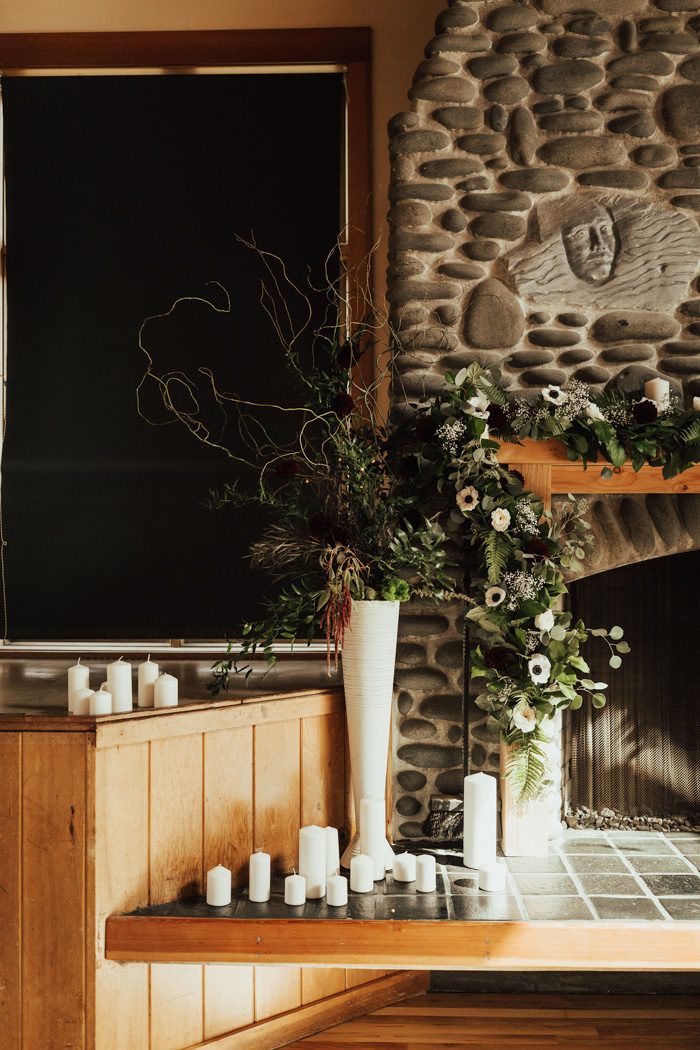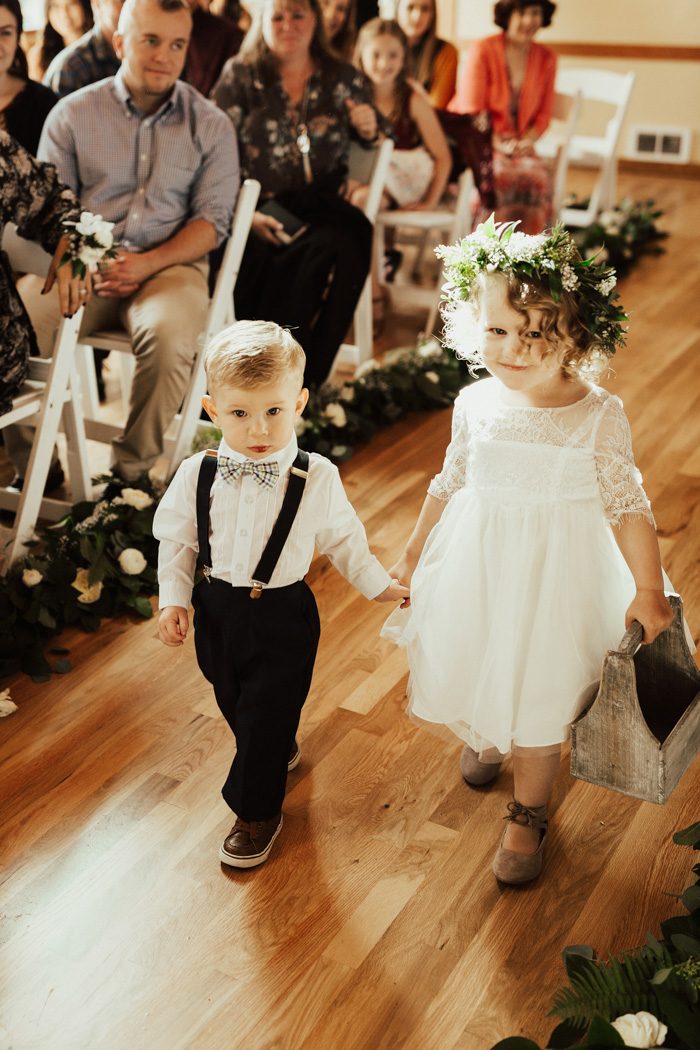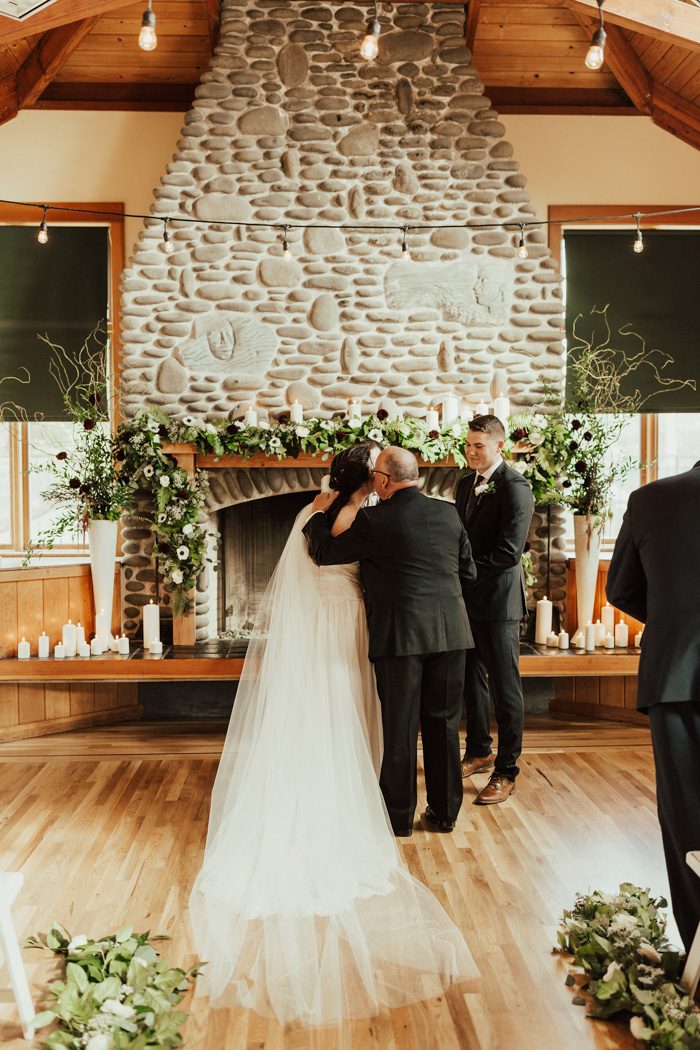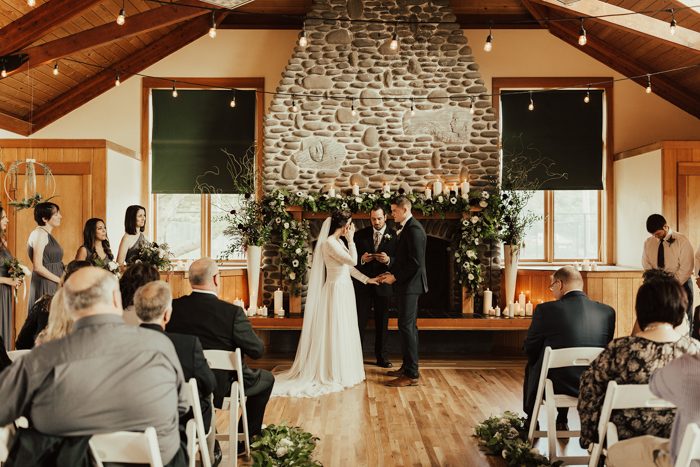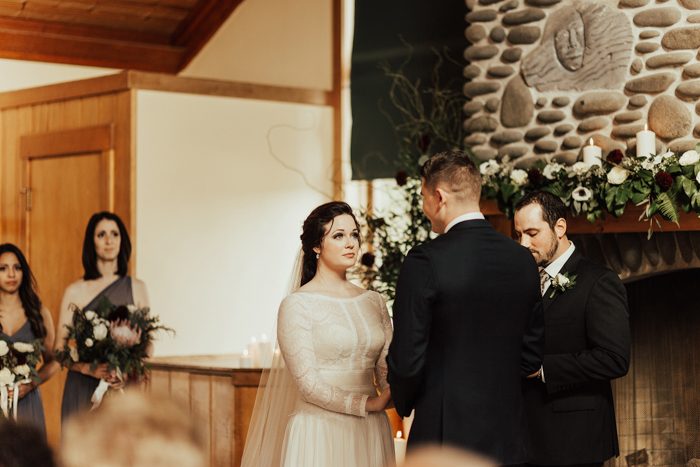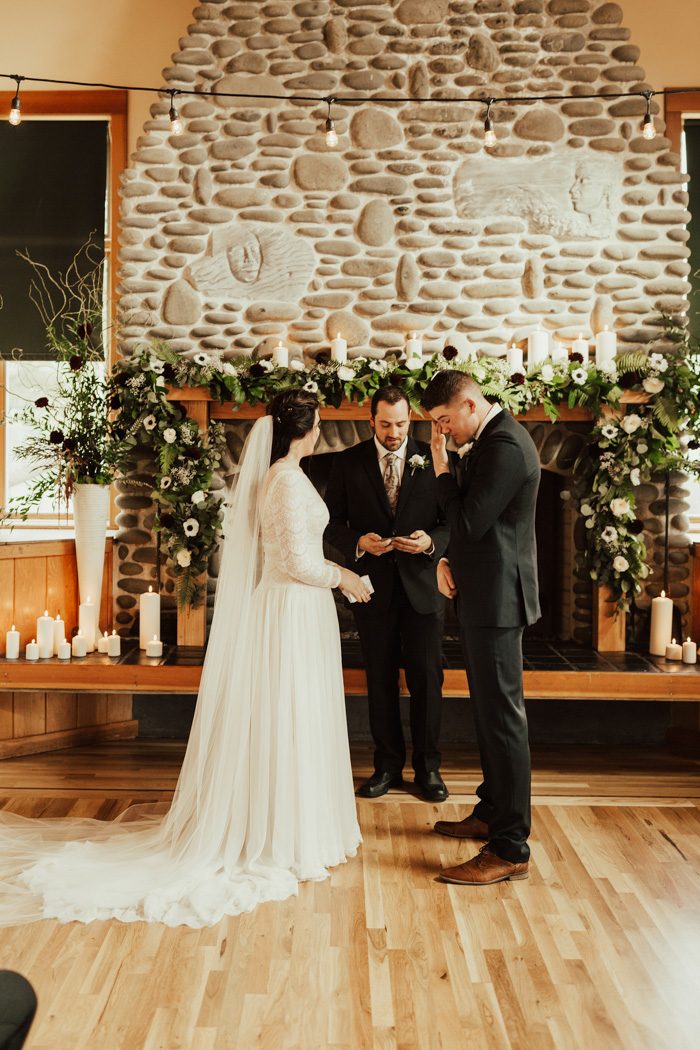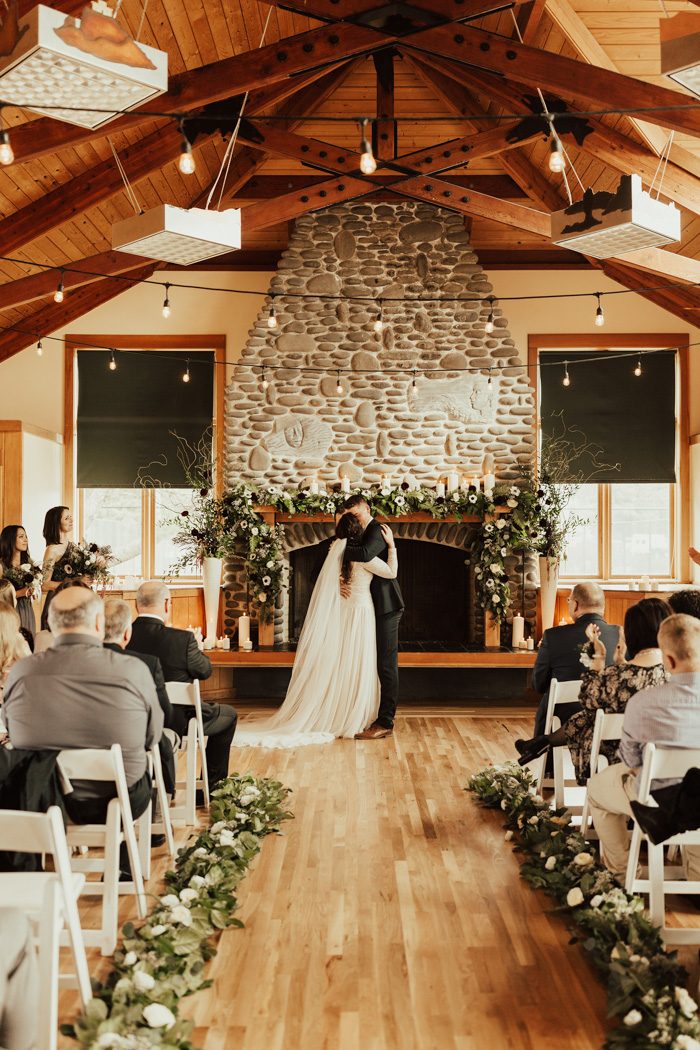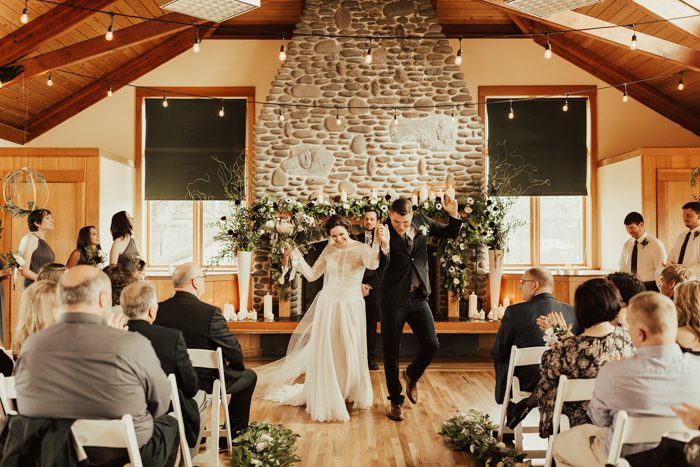 Our photographer was amazing! We couldn't have asked for a better person to capture our day and be with us almost 24/7. She made everything feel so stress-free, and we didn't have to worry about if our pose looked funny or if she captured everything. We talked a lot with her about what was important to us to get captured and she did just that and even more! She also happens to be one of the sweetest people Johnny and I have had the pleasure of getting to know!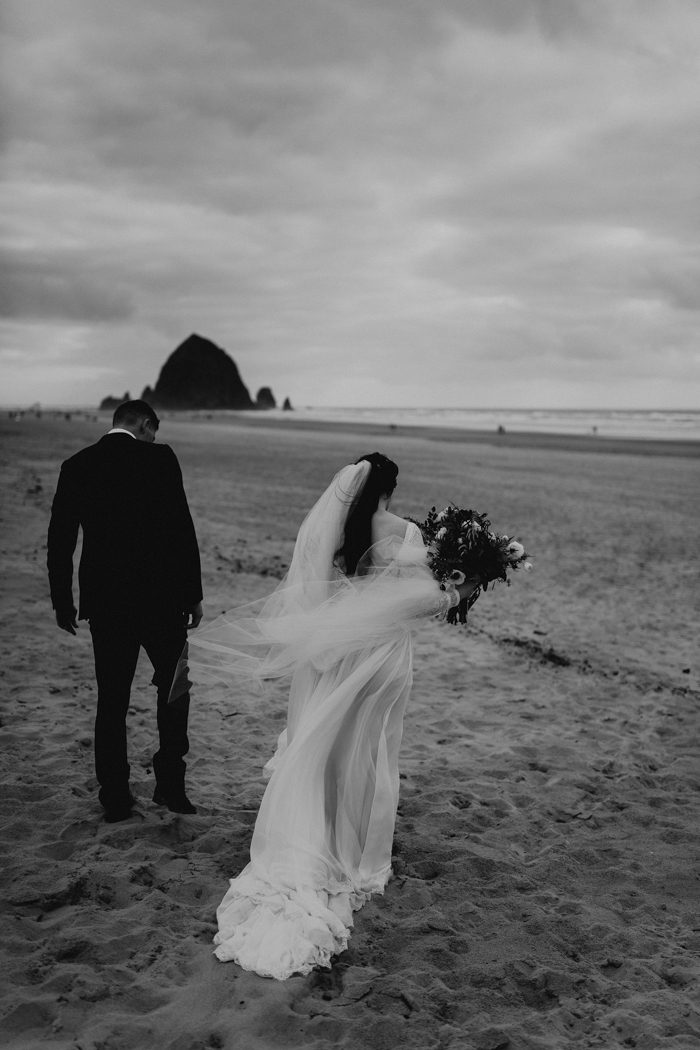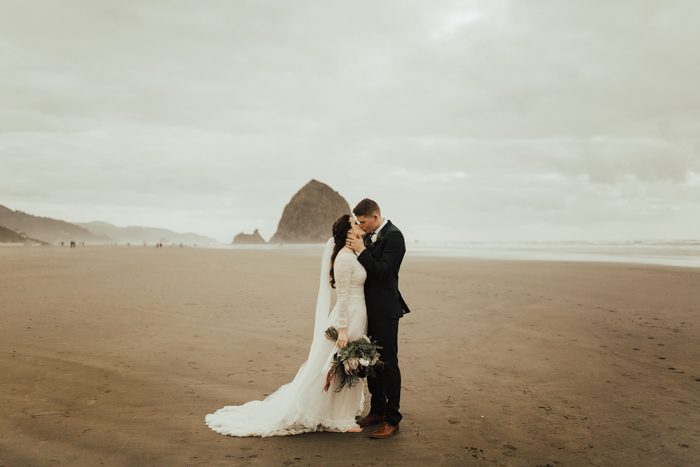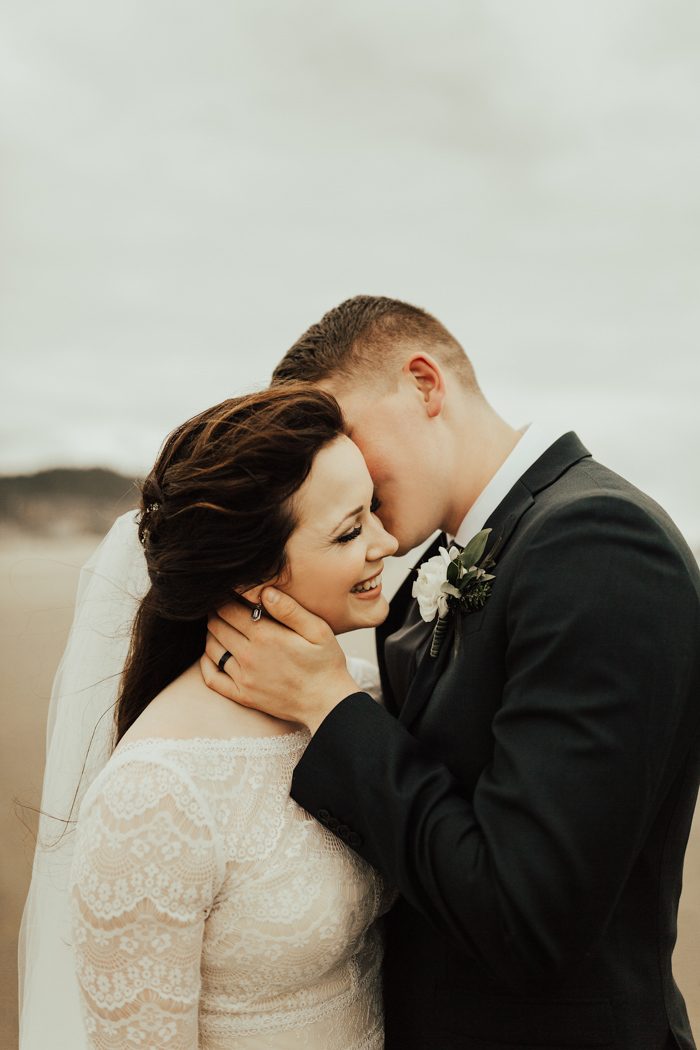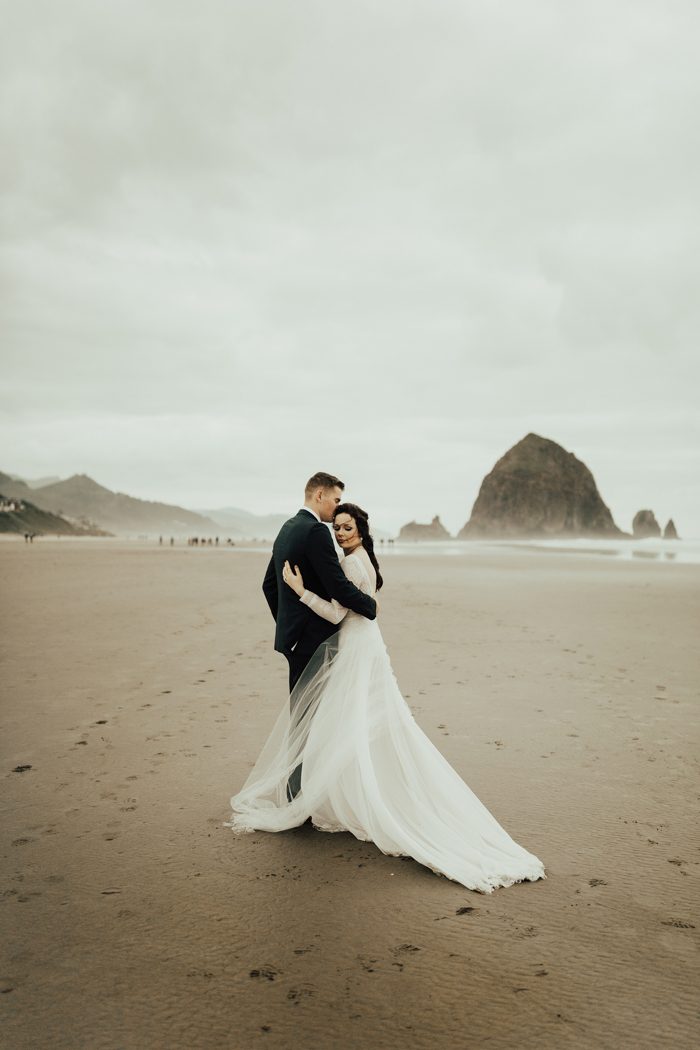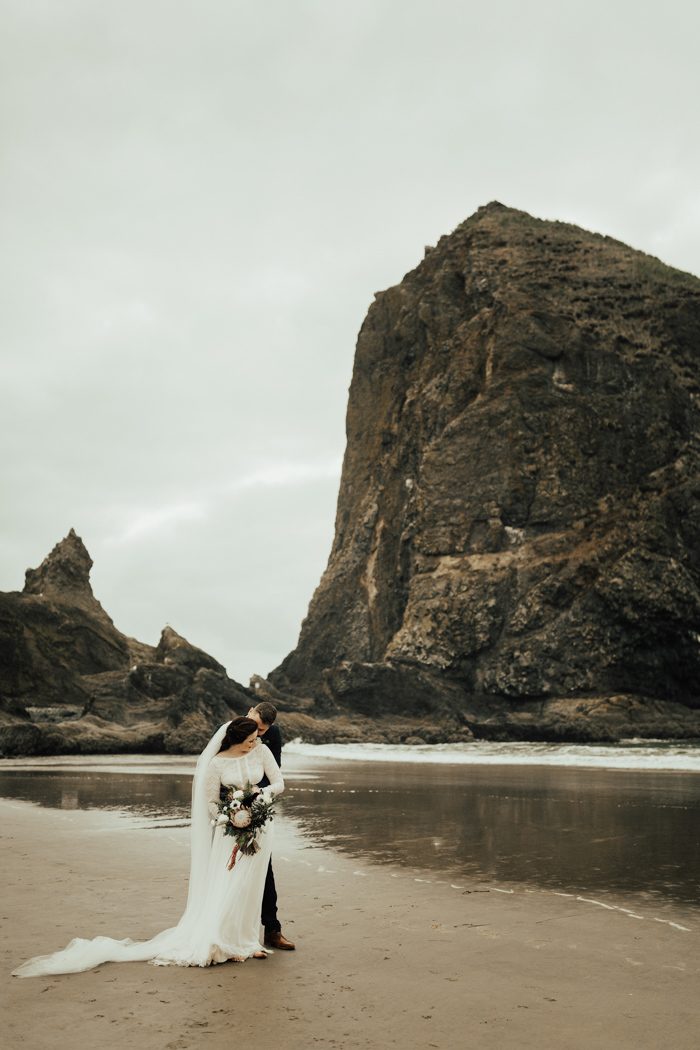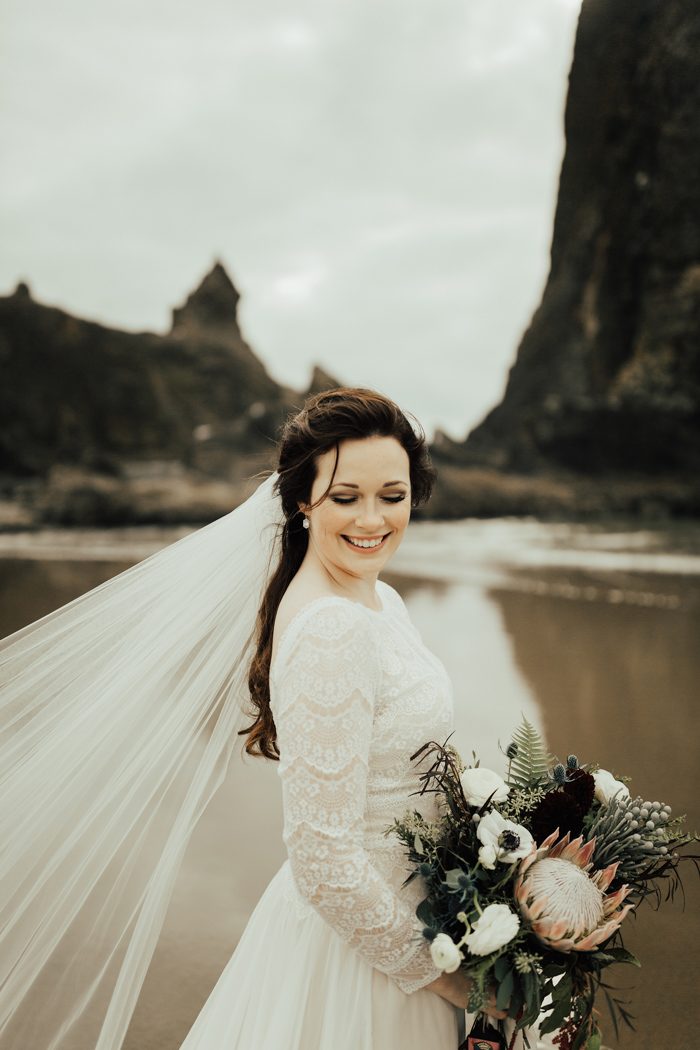 My wedding day fashion and style was based on it being fall and my love for the 1920s and 1940s. I love The Great Gatsby and World War II-era clothing, so I wanted to tie in little things that brought out the love we have for vintage. I'm very happy with how it all turned out.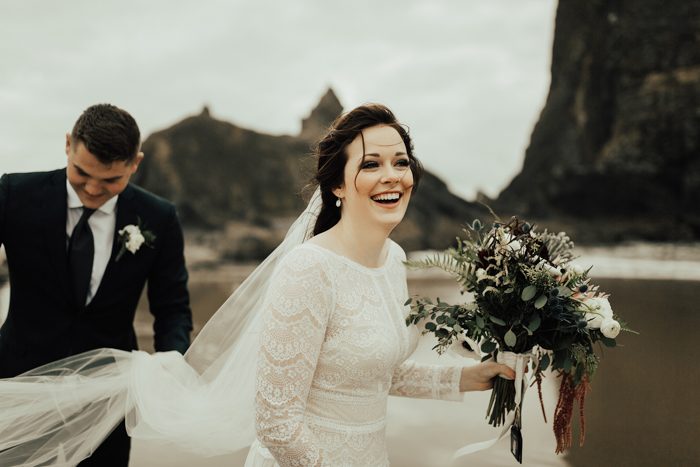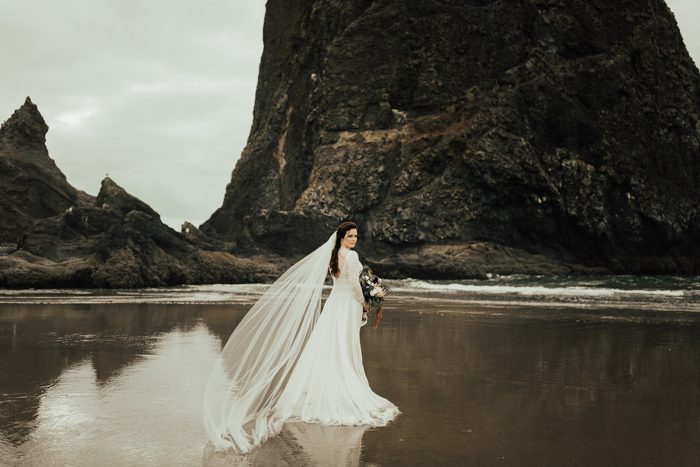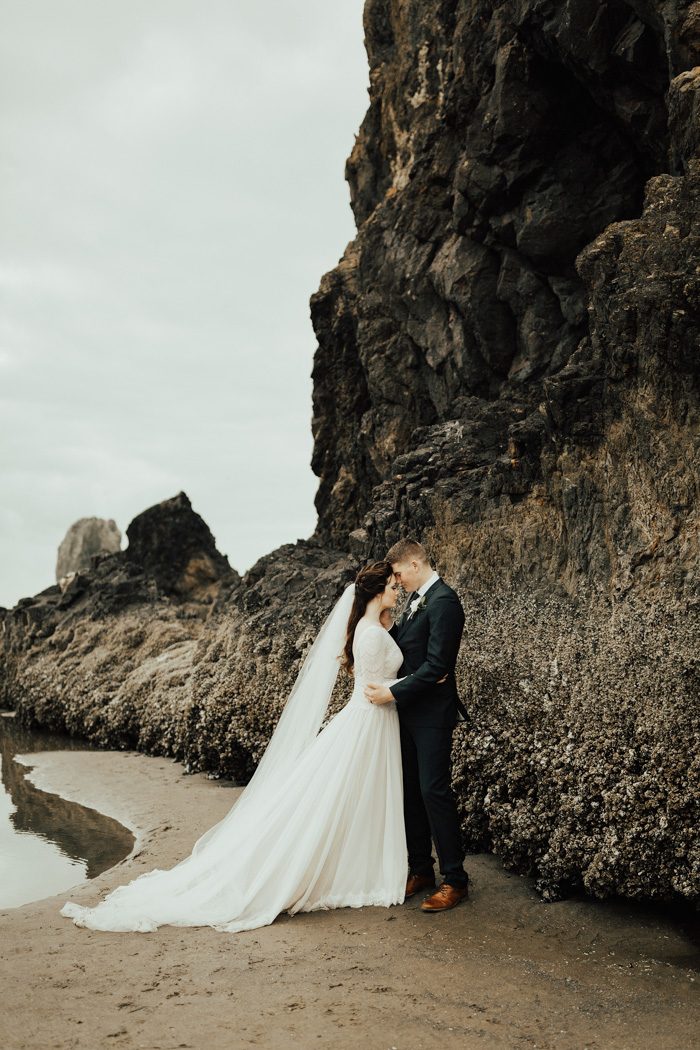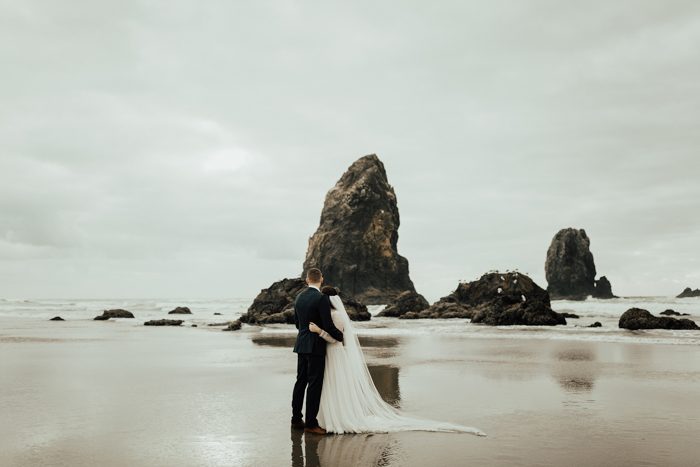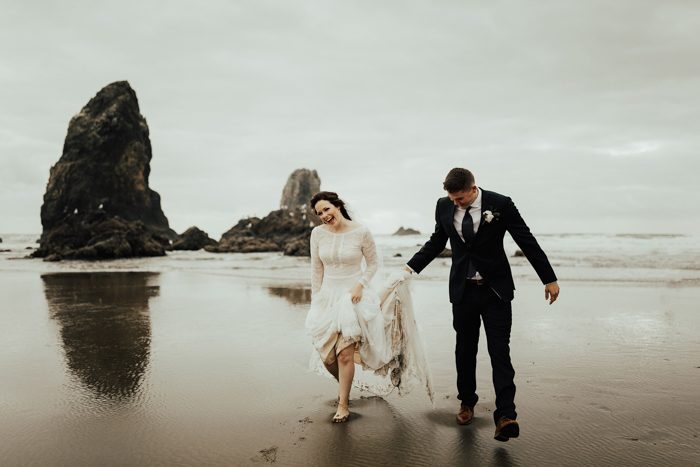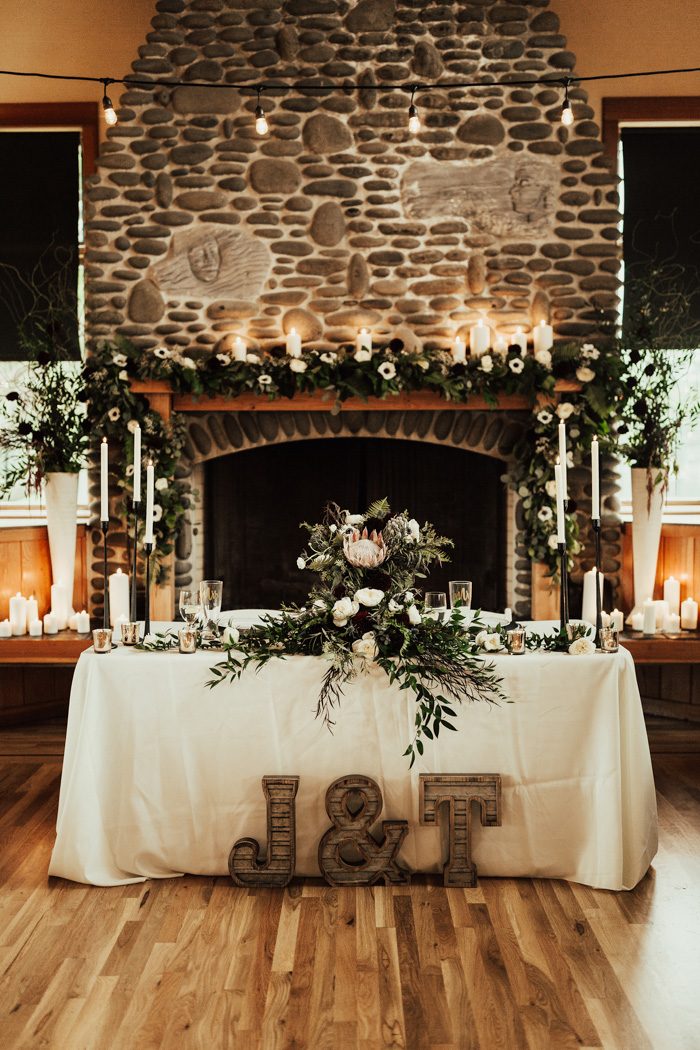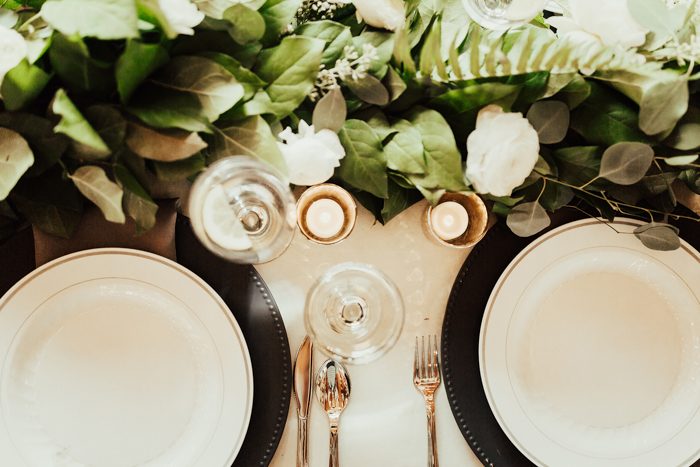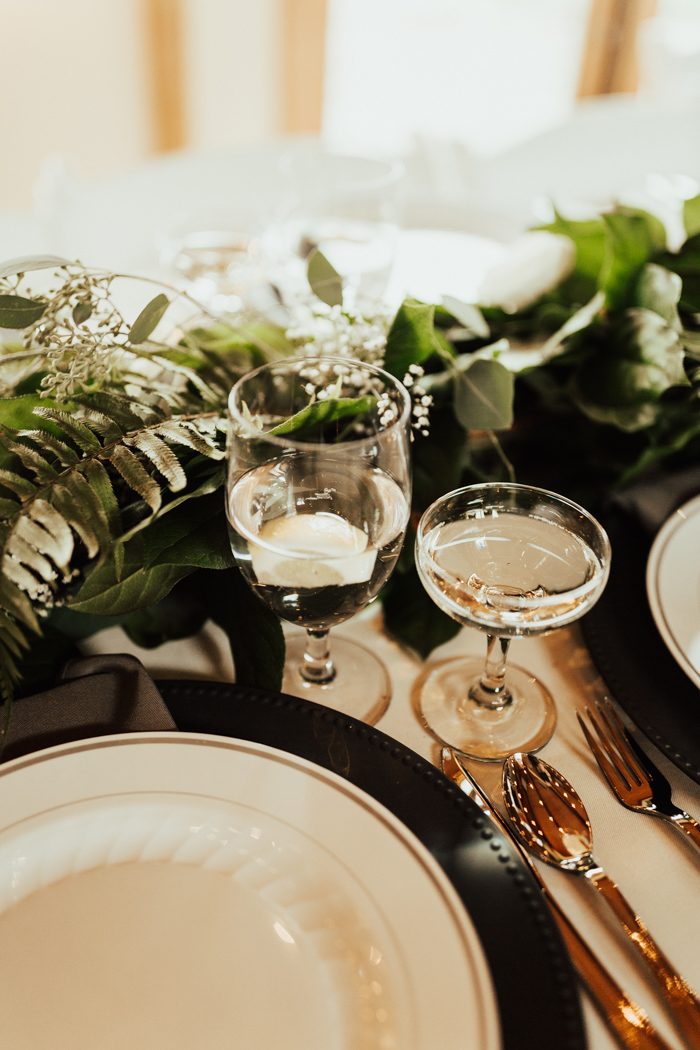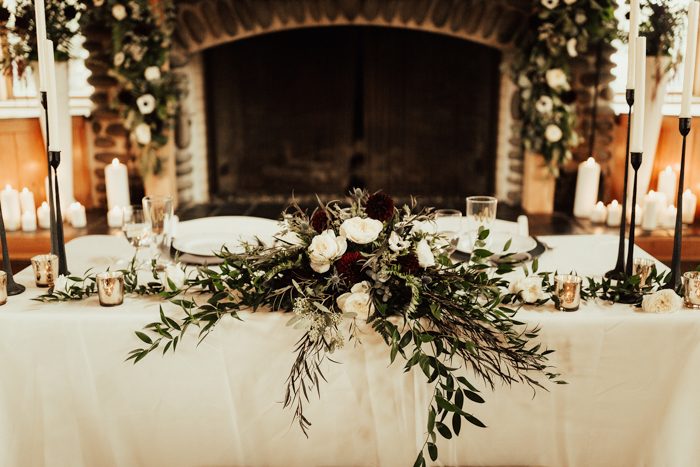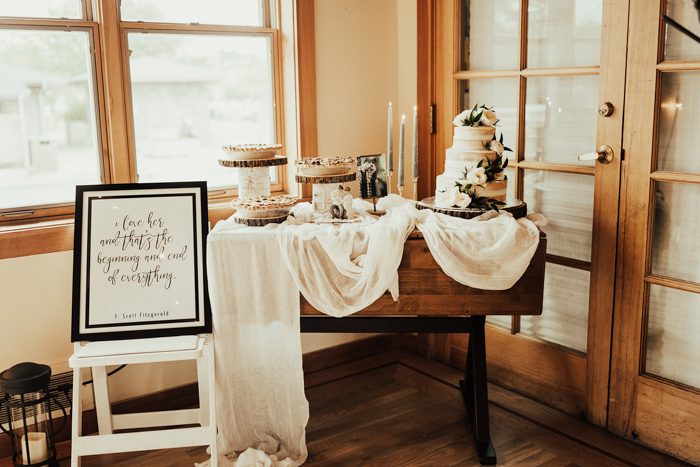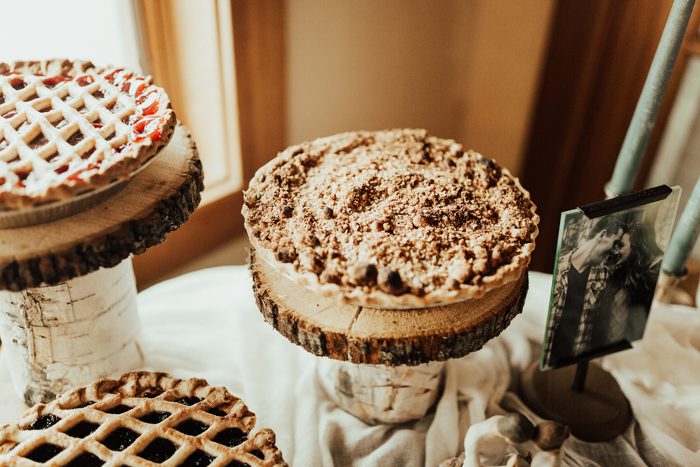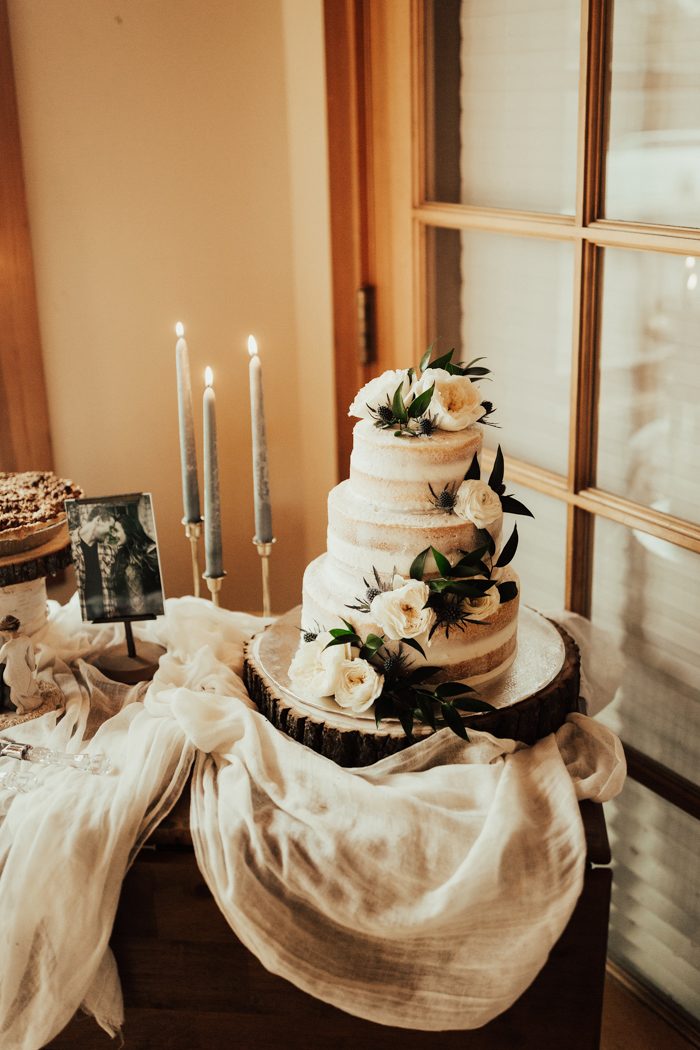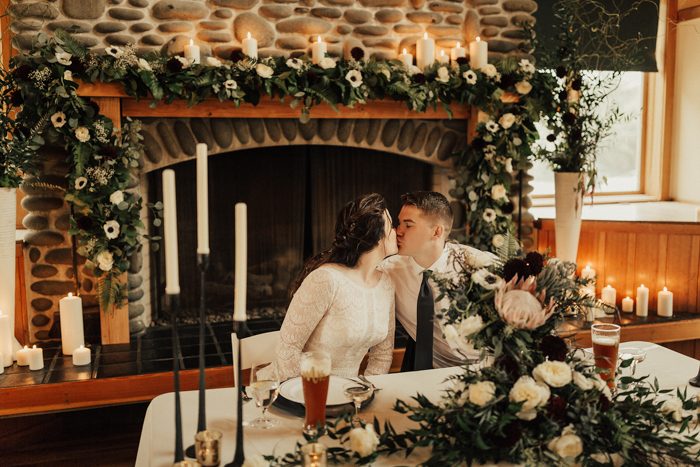 We served pizza for our wedding day dinner. It's our favorite pizza restaurant, and my family has personally known the owner since I was a baby, so it was only fitting. The pizza could not have been a better choice for our sentimental, classy, boho day!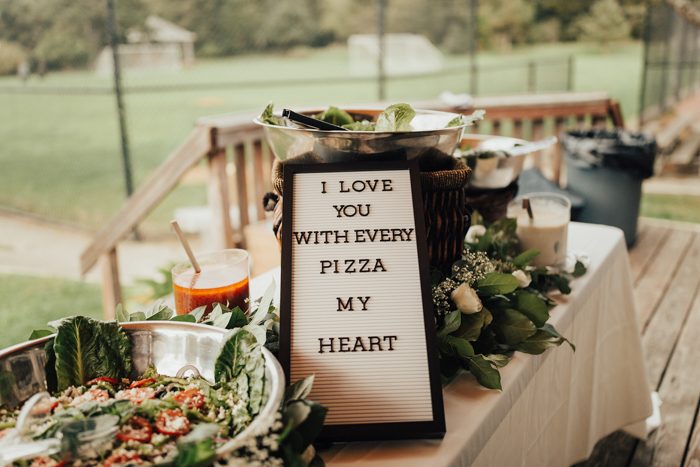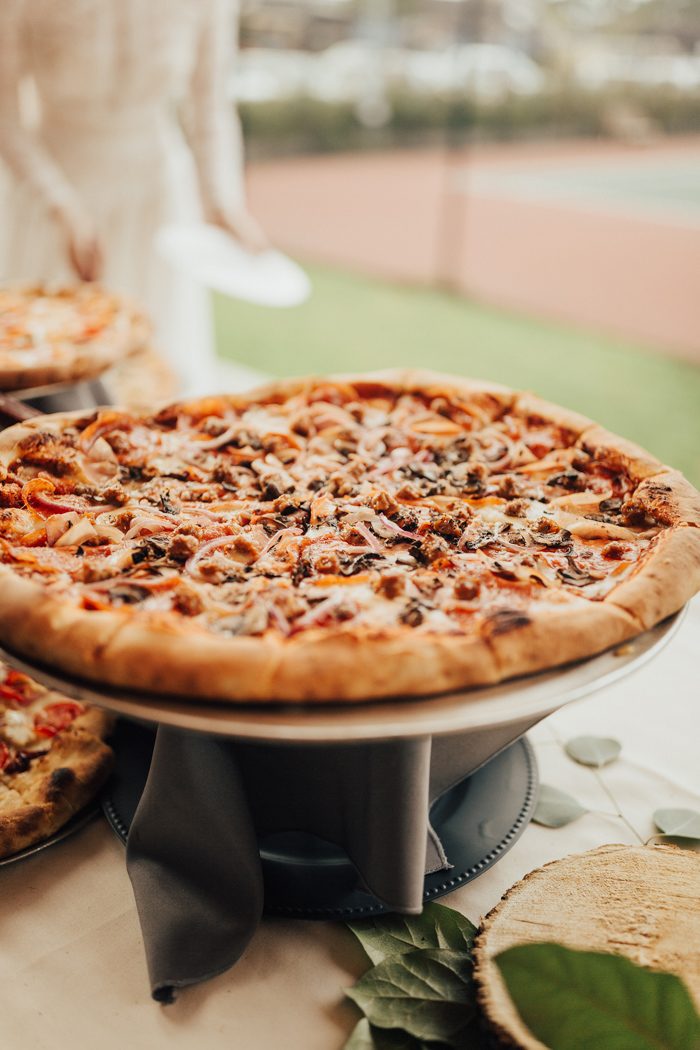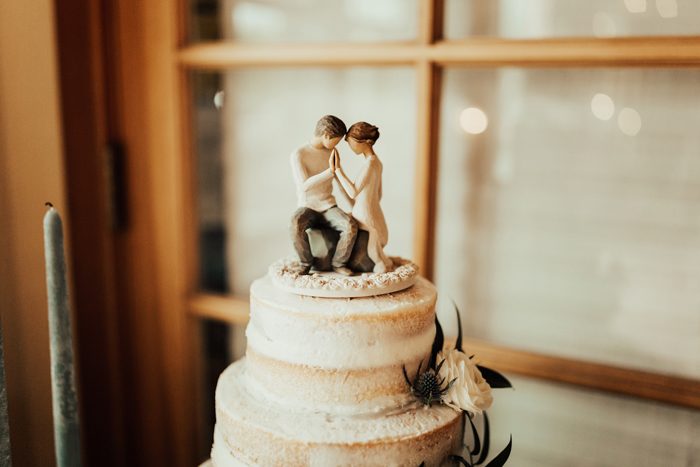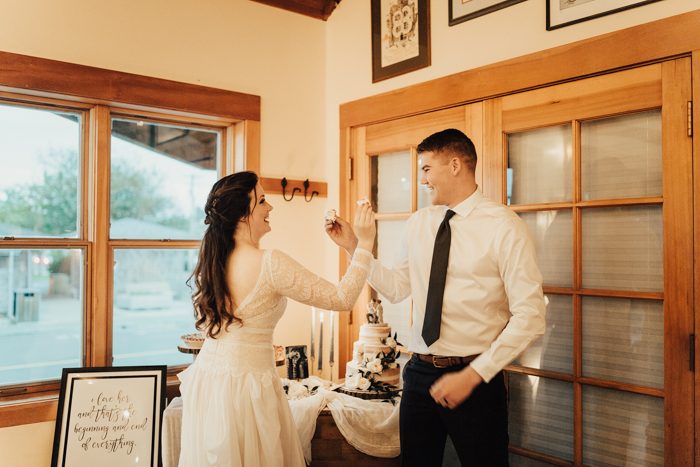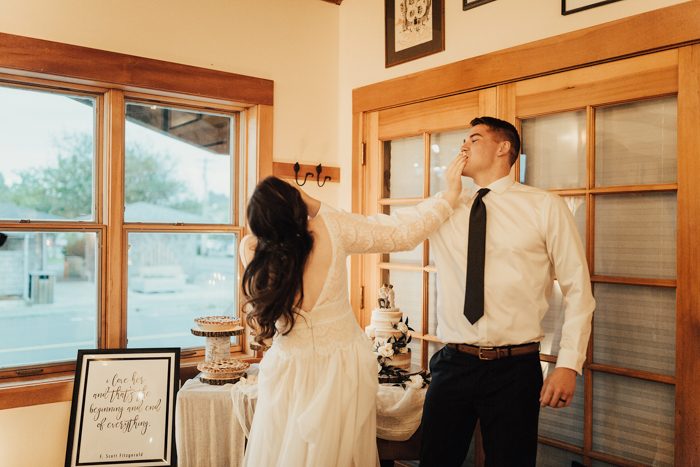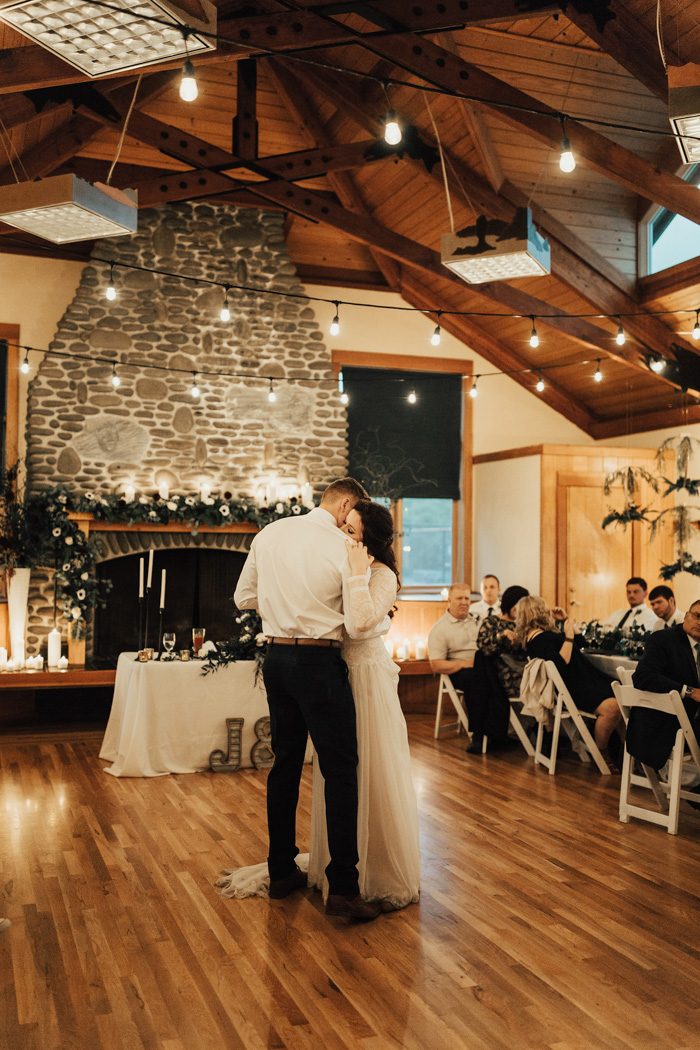 Congratulations to Taylor and Johnny, and a big thanks to Kylie Morgan Photography for sharing this gorgeous Cannon Beach wedding with Junebug! Love the greenery details and PNW vibe? This evergreen PDX wedding has the prettiest autumnal floral design!